Sales teams are relying on technology now more than ever. Apps provide game-changing advantages that increase productivity, organization, and sales performance for field reps. This comprehensive guide explores the top sales apps on the market and how to select the ideal solutions to supercharge your sales organization.
Discover the leading sales prospecting, appointment scheduling, sales tracking, and sales motivation apps. We outline must-have features to enhance workflows and offer tips for getting user buy-in across your team. Equip your field salespeople with the right technology to crush quotas by streamlining sales processes.
Introduction
The world of sales is constantly evolving. With new technologies and innovations emerging every day, it can be challenging for field sales reps to keep up. That's where sales apps come in – they are powerful tools that can give salespeople a competitive edge. In this ultimate guide, we'll explore the value of sales apps for field reps and provide tips for choosing the best options to boost your sales productivity in 2023.
Sales apps are software programs and mobile apps designed specifically for sales teams. They aim to simplify sales processes, increase efficiency, and help sales reps sell more. Sales apps may include features like lead generation, appointment scheduling, pipeline management, sales tracking, and more.
Here are some of the key benefits sales apps offer field reps:
Increased productivity – Sales apps automate tedious tasks like data entry, organization, calendar management, and reporting. This saves reps time so they can focus on selling activities.
Better lead management – Many sales apps have lead nurturing features that track interactions and prompt follow-up reminders. This reduces dropped leads.
Enhanced team collaboration – Sales apps facilitate better communication and transparency between field reps and managers.
Improved sales insights – Analytics provide a snapshot of sales performance – which reps are excelling, which need coaching, which products are selling best, etc.
Higher close rates – Features like lead scoring help reps focus on hot prospects. Task automation, templates, and pipelines also facilitate the sales process.
Increased mobility – Sales apps let reps access key info from anywhere via smartphone or tablet. This allows reps to be productive on-the-go.
With so many sales apps on the market, it can be tricky selecting the right solutions for your sales organization. When evaluating options, be sure to consider factors like:
Integrations – Will the app sync with your CRM, calendar, and other tools?
Data security – Does the vendor offer encryption and permissions to protect your sales data?
User experience – Is the interface intuitive and easy to use for reps in the field?
Support and training – Is onboarding, ongoing support, and educational resources available?
Pricing – Does the app offer value aligned with the cost?
To help you identify the top sales apps for field teams, we've compiled this guide covering the leading solutions for sales prospecting, appointment setting, sales tracking, and more. Let's dive in!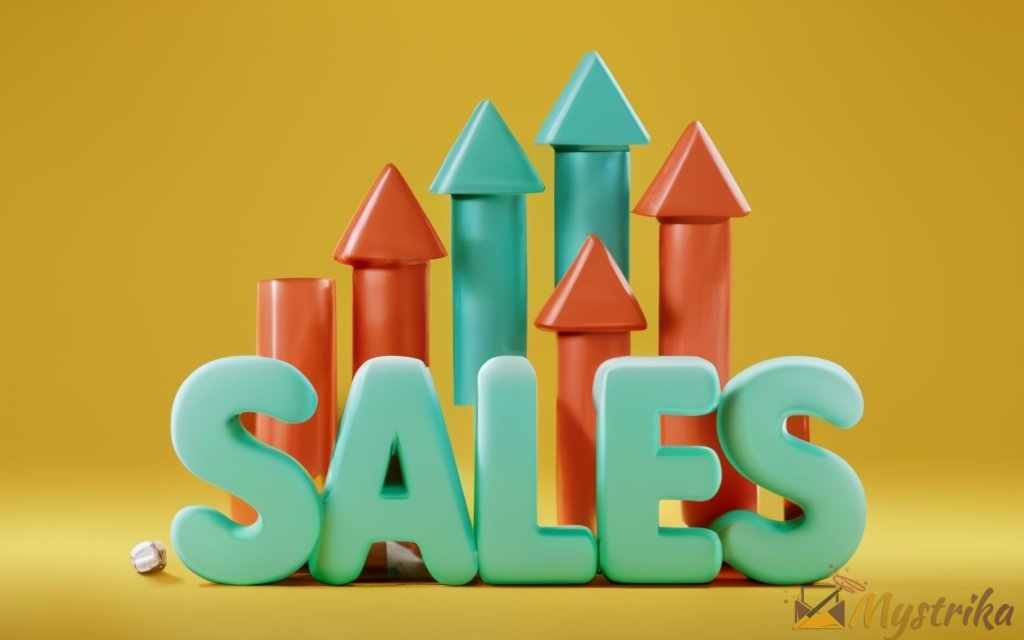 The Top Sales Apps for Boosting Field Sales Productivity
As a field sales rep, you need technology that will make you more efficient, organized, and successful. The right sales apps can help you prospect better, optimize travel time, close more deals, and exceed targets. In this section, we'll explore some of the top categories of sales apps and highlight the leading solutions in each space.
Sales Prospecting Apps
Prospecting is one of the most important responsibilities for field sales reps. You need to constantly be identifying, contacting, and qualifying new leads to fill your pipeline. Sales prospecting apps provide tools to automate finding and engaging prospects to boost results.
Some key features of great sales prospecting apps include:
Data enrichment to append missing contact info
Email tracking and productivity metrics
Calendar syncing and meeting scheduling
Seamless CRM integration
Here are some of the top sales prospecting apps for field teams:
Outreach – Outreach is an all-in-one sales engagement platform. It combines email, voice, and SMS capabilities so reps can connect with prospects across multiple channels. Outreach uses AI to recommend the best times and channels to reach each lead. Pricing starts at $90 per user/month.
Groove – Groove provides a shared inbox and sales CRM. Teams can collaborate on email-based prospecting campaigns. Groove offers email productivity tools like templates, scheduling, and tracking. Pricing is $15 per user/month.
Mystrika – Mystrika is a cold email platform optimized for sales prospecting. It focuses on deliverability with robust email warmup and bounce prevention. Mystrika also offers campaign tracking, A/B testing, and CRM integrations. Plans start at $15 per month.
Apollo.io – Apollo is a leading sales engagement platform. It provides AI-generated lead lists, email verification, activity capture, and cadence automation. Apollo also offers sequence analysis to refine outreach. Pricing ranges from $99 to $399 per month.
Appointment Setting Apps
Turning leads into real sales conversations is critical. Appointment setting apps allow reps to easily schedule meetings with prospects right from their phone. Top features include:
Integrated calendar systems with open timeslots
One-click meeting booking
Appointment reminders and notifications
Availability sharing for prospect self-scheduling
Syncing across devices and team members
Check out these top appointment setting apps:
Calendly – Calendly is a wildly popular appointment scheduling app. It integrates with major calendar platforms and enables one-click booking via personalized links. Calendly offers round robin team availability and customizable booking pages. Plans start at $8 per user/month.
Acuity Scheduling – Acuity Scheduling provides easy appointment self-scheduling. It has calendar sync, custom booking forms, and automated reminders. Users can manage appointments, clients, and availability from one dashboard. Pricing starts at $15 per month.
YouCanBookMe – YouCanBookMe makes online scheduling simple with no login required for prospects. It has a slick interface and offers features like booking sites, client management, and appointment widgets. Plans start at $10 per month.
Setmore – Setmore combines scheduling with business management tools. It enables booking links, customer profiles, automated reminders, and calendar integration. Users can also send text invites and invoice clients. Pricing ranges from free to $20 per user/month.
Route Optimization Apps
As a field sales rep, huge portions of your day are spent in the car driving to meetings and visiting prospects. Route optimization apps save reps time by planning the most efficient routes possible. Key features include:
Integrated maps and traffic data
Multi-stop trip planning
Turn-by-turn directions
Drive time and mileage tracking
Appointment and calendar syncing
Check out the top route optimization apps for field teams:
Badger Maps – Badger Maps uses advanced routing algorithms to optimize field sales travel. It cuts driving time by an average of 20% per rep. Badger offers integrated mapping, navigation, scheduling, and customer data. Pricing starts at $49 per month.
Mapline – Mapline builds optimized routes based on traffic, road conditions, and customized account priorities. Reps get turn-by-turn voice guidance during trips. Mapline also provides intake forms and customer profiles. Plans are custom quoted.
Route4Me – Route4Me aims to help reps visit more accounts each day through route optimization. Users can set time windows, add stops, view ETAs, and enable voice guidance. Integration with CRMs, email, and billing systems is also offered. Plans start at $25 per month.
OptimoRoute – OptimoRoute plans routes optimized for factors like one-way streets, vehicle capacity, and required arrival times. Users can update routes on-the-fly and track van locations. CRM integration and data exports are also available. Pricing scales based on vehicles, starting at $1,000 per year.
Sales Tracking Apps
For sales managers, having visibility into rep activity and performance is extremely valuable. Sales tracking apps provide insights through capturing field rep actions and key metrics. Key features include:
Real-time GPS location and rep activity tracking
Visit verification via check-ins
Sales analytics and performance dashboards
Notes, file attachment, and meeting logging
Automated sales reports and notifications
Top sales tracking apps for field teams include:
Outfield – Outfield offers live rep tracking, real-time alerts, and location-triggered tasks. Managers can view rep performance stats like calls, emails, and meetings. Outfield captures field notes and organizes data in a centralized hub. Plans start at $9 per user/month.
Map Business Online – Map Business Online provides location tracking, route history, customer profiles, signature capture, and more. The app generates sales reports containing visit recaps, notes, photos, and contracts signed. Pricing starts at $29 per user/month.
GeoSales – GeoSales specialized in tracking field sales activity in real-time. It captures check-ins, interactions, geo-paths, and provides a visited accounts list. The app integrates with Quickbooks and can populate CRM notes. Subscription costs range from $39 to $99 per user/month.
Aktiva – Aktiva is a field service and sales app. It offers job dispatching, route optimization, mobile forms, inventory management, and more. Aktiva provides real-time tracking and CAN bus integrations for usage-based reporting. Pricing scales based on vehicles, starting at $99 per vehicle/month.
Sales Engagement Apps
Sales engagement encompasses the technologies allowing teams to interact with potential buyers across channels. Sales engagement apps unite email, phone, text, chat, and more to deliver a cohesive experience. Popular features include:
Omnichannel messaging and conversation tracking
Sequence-based interaction workflows and automations
Integration of sales tools into a single dashboard or inbox
Performance metrics across engagement channels
CRM syncing and sales data enrichment
Top sales engagement apps for field teams include:
Outreach – Outreach brings together voice, email, calendar, and analytics in one platform. This provides a complete view of all prospect interactions in one place. Outreach uses data to guide reps on optimal engagement sequencing. Pricing starts at $90 per user/month.
Groove – The Groove sales CRM centers around a shared inbox designed to support modern sales engagement. Teams can collaborate, track emails, segment leads, automate workflows, and sync calendar data. Groove starts at $15 per user/month.
SalesLoft – SalesLoft specializes in account-based sales development. It offers a suite of capabilities including email, dialing, workflow automation, data enrichment, and more. These provide touchpoint orchestration across channels. SalesLoft starts at $50 per user/month.
VanillaSoft – VanillaSoft brings together its powerful auto-dialer with workflow automation, email templates, and lead management. This allows reps to deliver cadenced, omnichannel outreach at scale while tracking engagement data in one platform. VanillaSoft pricing is custom quoted.
Sales Motivation Apps
Motivating and incentivizing high performance from field sales teams is critical. Sales motivation apps employ techniques like goal tracking, contests, and gamification to drive reps. Common features include:
Recognition walls to showcase top performers
Sales leaderboards and performance rankings
Points, badges, rewards, and incentive programs
Contest management and team competitions
Motivational quotes, videos, audio clips, etc.
Check out these top sales motivation apps:
Ambition – Ambition uses enterprise gamification techniques to motivate sales teams. It offers performance scorecards, TV leaderboards, personalized coaching, automated rewards, and more. Ambition integrates with CRMs and reporting tools for a complete view. Costs range from $300 to $1,000 per month.
Hoopla – Hoopla provides game mechanics and motivational tools to energize sales teams. It offers leaderboards, points systems, rewards catalogs, sales contests, and team celebrations like digital high-fives. Pricing starts at $7 per user/month.
Spiro – Spiro takes a coaching and engagement approach to sales motivation. It offers guided selling tools, skills training, individualized feedback, and peer recognition to drive team performance. Spiro is customized to each sales organization's processes.
Top Performer – Top Performer is a sales gamification platform built on psychology and data. It utilizes leaderboards, performance graphs, badges, and contests to motivate sales behaviors from individuals and teams. Pricing starts at $5 per rep/month.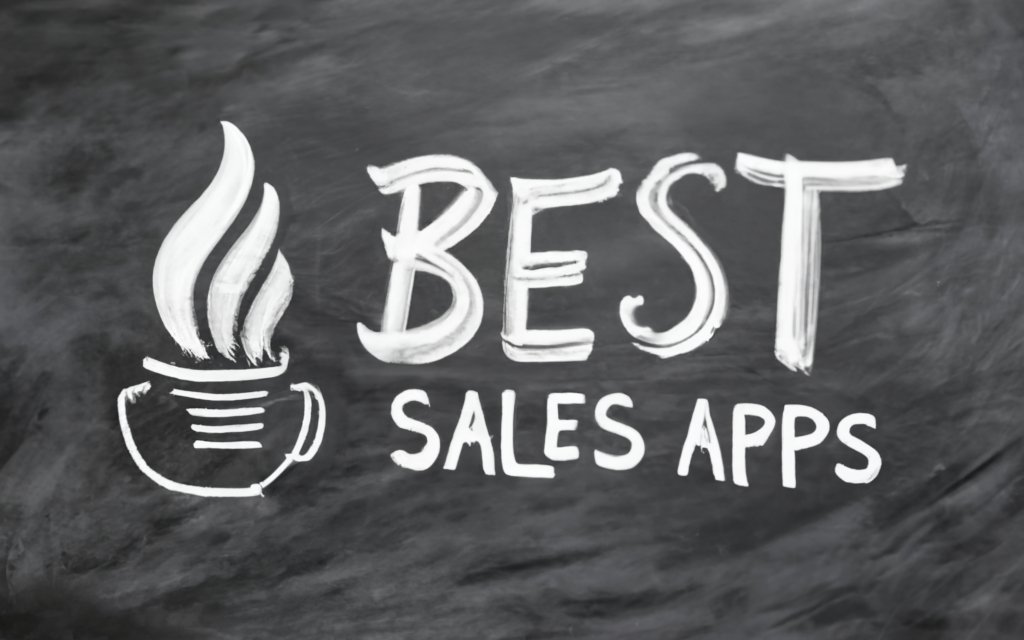 Must-Have App Features for Field Sales Teams
The most effective sales apps for field teams share common characteristics that make them optimized for on-the-go selling. When evaluating sales apps, keep an eye out for these must-have features that will provide the functionality and usability reps need to succeed in the field.
Accessibility and Mobile Optimization
For field sales reps who spend their days driving to prospects and meetings, using their smartphone as an office, sales apps must offer robust mobile support. Look for these markers of strong mobile optimization:
Native iOS and Android apps or progressive web apps with dedicated mobile experiences
Offline access to data and content when cellular/WiFi connectivity is limited
Mobile-friendly interactions and simple workflows
Touch-optimized interfaces with large buttons and swipe navigation
Fast performance even on 3G/4G connections
Automatic syncing across devices when back online
Quick access to frequently used actions and info
Camera integration to attach photos and documents
Notifications and reminders to prompt reps while on-the-go
Sales apps with stellar mobile experience provide the flexibility for reps to handle sales tasks whether they're sitting at a desk or stuck in traffic.
CRM and Calendar Integrations
Syncing a sales app with a company's CRM and calendar system allows for seamless data sharing. Prioritize apps with native, bidirectional integrations or universal syncing via Zapier. Here are some benefits of CRM and calendar connectivity:
CRM Integration
Single source of truth for sales data
Eliminate manual data entry and duplication
Enrich system data with field activity insights
Enable managers to track rep performance
Support sales reporting and forecasting
Maintain continuity when reps leave the company
Calendar Integration
Automatically populate scheduled meetings
Avoid double-booking mistakes
Enable calendar-based lead prioritization
Allow reps to share availability with prospects
Keep reps on schedule with notifications/reminders
Apps that integrate natively with leading platforms like Salesforce, HubSpot, Microsoft Dynamics 365, Zoho CRM, Outlook, and Google Calendar provide the best experience.
Data Visualization and Mapping
Visual sales data is much easier for reps to digest quickly than spreadsheets or reports. Sales apps that offer interactive data visualization deliver sales insights more effectively. Here are some advanced visual capabilities to seek out:
Maps
Plot account, lead, and contact locations
Toggle layers showing sales territories, open opportunities, top accounts, etc.
Visually plan travel routes optimized by traffic, stops, and time
Use heat maps to identify areas with high prospect density
Dashboards
Track individual and team metrics using charts and graphs
Spot trends in activity, pipeline, and sales
Drill-down to filter and investigate details
Relationship Mapping
** Visit Journey Mapping**
Sequential visualization of prospect touchpoints and sales stages over time
Identify bottlenecks causing delays or drop-offs
Leveraging dynamic location maps, dashboards, and other data visualizations allows sales reps to gain critical insights faster.
Automation and Workflows
Sales apps should handle repetitive manual tasks for reps through workflow automation. This allows reps to focus energy on selling activities. Here are some examples of impactful sales automation:
New lead assignment based on territories, segments, or load balancing
Intelligent lead scoring and prioritization algorithms
Triggered actions upon record updates (email alert, task creation, field change, etc.)
Scheduled follow-up reminders and customer touchpoints
Personalized email and SMS sequences with merging
Appointment confirmations and reminders
Post-meeting sales notes and CRM update
Process automation is an easy way to squeeze more productivity out of each day. Intelligent workflows help ensure no leads slip through the cracks.
Analytics and Reporting
For managers overseeing field sales teams, gaining visibility into rep activity and pipeline health is crucial. Sales apps should provide robust analytics and reporting functionality such as:
Individual Sales Rep Metrics
Sales activity volume (calls, emails, visits)
First response and follow-up times
Conversion rates by lead source
Average deal size and sales cycle length
Lead throughput velocity and drop-off rates
Adherence to outbound call and email targets
Travel time and appointments per day
Team and Sales Management Reporting
Sales forecasting, trends, and projections
Comparison across time periods, segments, products, etc.
Sales pipeline status and heat mapping
Region, territory, and rep performance ranking
Quota tracking and attainment percentage monitoring
Lead list source analysis
Sales playbook usage rates
Notification of milestones or anomalies
Easy access to actionable analytics helps managers coach reps, identify training needs, and continually refine the sales process.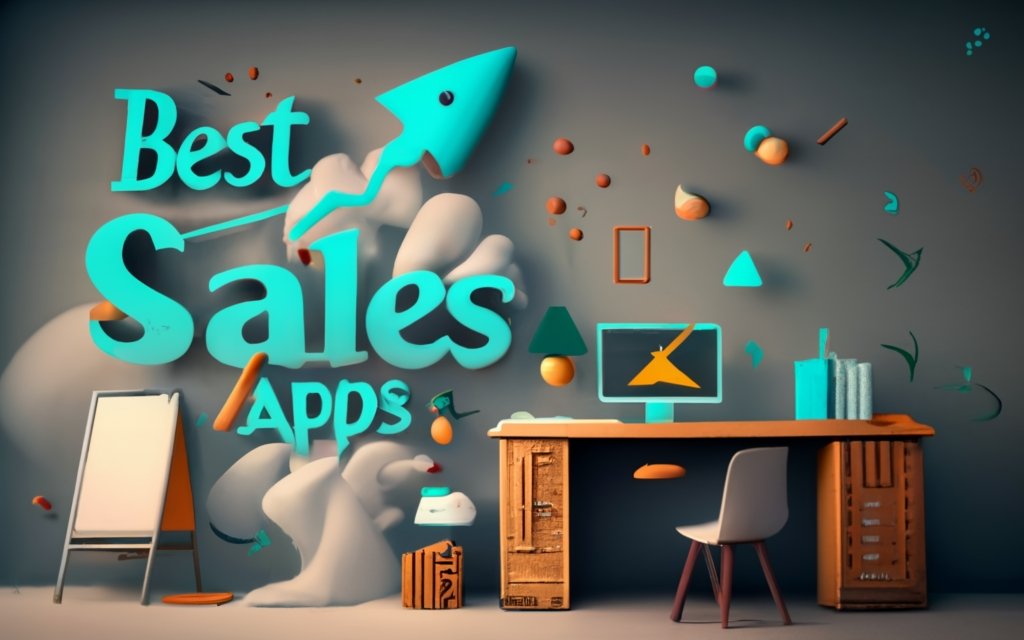 Key Factors When Choosing Sales Apps
With countless sales apps to choose from, selecting the solutions that best fit your sales organization can feel overwhelming. The ideal apps will mesh with your sales process while offering the features and capabilities your team needs. As you evaluate options, keep these important factors in mind:
Your Sales Process and Workflows
The sales tools and apps your team adopts should map to the way you already conduct business. Carefully consider your sales workflow and identify pain points technology could solve.
Where are reps wasting time on repetitive tasks automation could streamline?
What data would offer better visibility into bottlenecks or performance issues?
Does your sales process have gaps an app could fill?
Outline your typical sales processes including prospecting, appointment-setting, presentations, demos, quoting, contracts, customer onboarding, etc. Then match app capabilities to the workflows for each process.
Prioritize tools that can integrate into your tech stack rather than disrupt existing systems and processes. For a smooth transition, provide ample training and encourage user feedback to refine and optimize adoption.
Team Size and Structure
Sales apps that work great for a 10-person inside sales startup may not scale appropriately to support a 500-person field sales organization.
Consider these team factors when choosing sales tools:
Size
Number of total users
Segment users by roles with different needs (reps, managers, admins, etc.)
Account for expected headcount growth
Structure
Centralized vs. distributed environments
Field reps, inside reps, or both?
Size of existing sales tech stack and need for consolidation
Managers
Span of control over reps
Reporting needs and metrics tracked
Methods of tracking team and coaching reps
Assess your organization's team dynamics to ensure the app can grow and adapt with you over time.
Data Security and Compliance
For sales tools housing sensitive information like leads, accounts, conversations, and customer data, security is paramount. Prior to purchasing a sales app, vet how it approaches data security:
Encryption – Data should be encrypted in transit and at rest. Apps that leverage TLS, HTTPS, AES-256, etc. provide robust encryption.
Authentication – Multifactor authentication options ensure only authorized users access accounts.
Permissions – Role-based permissions allow selective data access based on user profiles.
Logging – Activity logging provides audit trails for changes and access.
Data Centers – Globally distributed and secured data centers protect infrastructure and data.
Certifications – Compliance with security standards like SOC 2, ISO 27001, PCI, etc. validate security posture.
For highly regulated industries like healthcare, finance, government, or public sectors, opt for apps that enable compliance with data regulations relevant to your business.
Budget and Pricing
Sales tools represent a significant investment – as of 2022, organizations spend over $5 billion annually on sales technology. When budgeting, consider both direct and indirect costs:
Direct Costs
Per user subscription fees or volume-based pricing
Implementation, onboarding, training, and integration costs
Ongoing support and additional feature expenses
Indirect Costs
Ramp time for users to get proficient
Administration, customization, and content population
Opportunity cost of not addressing pain points faster
To determine the total cost of ownership, factor in all expenses associated with rolling out and managing the app. Analyze projected ROI based on expected productivity and sales gains. Many app vendors provide ROI calculators to estimate potential value.
Reviews and Recommendations
Independent app reviews and testimonials offer unbiased perspectives. Here are helpful resources:
App marketplaces – User reviews on GetApp, Capterra, G2Crowd, and Software Advice reveal pain points.
Analyst reports – Reputable analysts like Gartner and Forrester evaluate enterprise app vendors.
Peer perspectives – Ask sales leaders at other companies about the tools they use and love.
Conferences – Product demos at sales conferences let you test apps hands-on.
Free trials – Take advantage of free access to experience apps firsthand.
Piloting – Small pilots with subsets of users can gauge fit before full deployment.
Leverage a mix of third-party reviews and internal testing. This ensures you gain objective insights as well as user feedback tailored to your sales organization.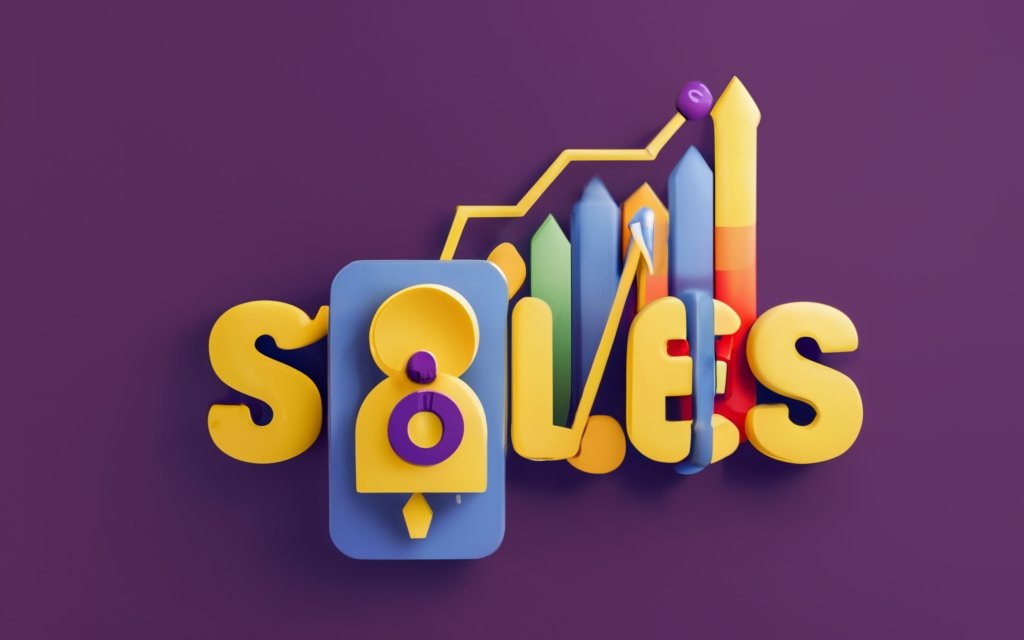 Getting Team Buy-In for New Sales Apps
Rolling out new sales technology across your field team is destined to fail without proper buy-in. Salespeople are notoriously resistant to change and skeptical of new tools that disrupt workflows. Earning internal support requires strategic planning and execution. Here are proven tactics to drive user adoption:
Demonstrate the ROI
Money talks. Before deploying new sales apps, use data to demonstrate a compelling ROI based on productivity gains, cost savings, and revenue growth.
Calculate Productivity ROI
Estimate time savings from workflow automation
Compare against rep hourly rates to quantify value
Figure Cost Savings ROI
Will software consolidate other systems? Factor in discounts.
Compare against costs for manual processes being digitized
Model Revenue Growth ROI
If a 10% sales productivity gain is possible, project added revenue
Discount upside to account for variance and risks
Solid ROI projections provide tangible evidence of value creation. When reps see how tools will make their jobs easier and boost commissions, adoption becomes self-serving.
Highlight User Benefits
Communicate how the new app helps reps versus creating more work. Frame the rollout as supporting their goals by:
Saving 15 hours per month they can spend selling
Reducing clerical work and data entry
Automating manual reporting and CRM updates
Providing access to helpful sales materials
Enabling faster territory planning and travel
Making lead/customer data more accessible
Helping managers refine coaching and training
Emphasize improvements to pain points impacting field reps daily. Position the app as something being done for them rather than to them.
Provide Training and Support
Don't just throw reps into new software and expect them to hit the ground running. They require guidance to smoothly adapt workflows and learn new systems.
Onboard gradually – Start with key features to nail the basics before full-scale launch
Train multiple ways – Combine videos, manuals, group demos, and one-on-one support
Encourage peer mentoring – Let early adopters and power users showcase success
Make resources accessible – FAQs, help docs, and support should be readily available
Solicit feedback – Identify points of confusion to improve training
Track adoption metrics – Usage data helps target struggling reps for extra help
Proper training and support improves uptake and prevents reps from underutilizing or abandoning new tools.
Gather Regular Feedback
The best way to drive buy-in is by involving reps in the app selection and implementation process early on.
Democratize selection – Let reps demo contenders to gauge user experience
Incorporate suggestions – Integrate feedback on customizations and features
**Foster transparency ** – Discuss positives along with limitations upfront
Highlight contributions – Recognize reps who help shape configurations
Make improvements – Quickly address pain points and enhancement requests
Celebrate wins – Publicize individual and team success stories
When reps feel heard and see their impact on tools, they take ownership. Early involvement leads to greater alignment.
Periodically solicit feedback even post-launch to fuel continuous optimization. Growing adoption starts with placing field sales needs front and center.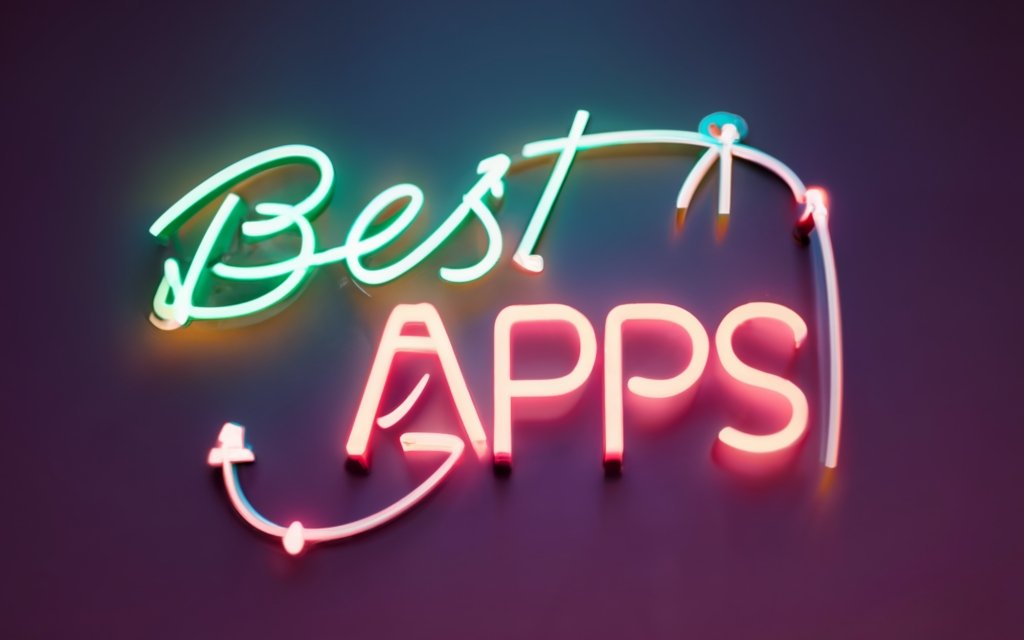 Key Takeaway
Utilizing the right sales tools and apps has become a prerequisite to boosting productivity and exceeding targets in today's digitally-driven selling environment. For field sales teams, technology can maximize time in front of prospects while minimizing tedious administration.
The key is identifying solutions tailored specifically to the needs of field reps who require mobility, efficiency, and connectivity on-the-go.
In this guide, we've covered the leading categories of sales apps along with top solutions in each space:
Prospecting Apps – Mystrika, Outreach, Apollo
Scheduling Apps – Calendly, Acuity, YouCanBookMe
Optimization Apps – Badger Maps, Mapline, Route4Me
Tracking Apps – Outfield, Aktiva, GeoSales
Engagement Apps – Outreach, SalesLoft, Groove
Motivation Apps – Hoopla, Ambition, Top Performer
However, there is no one-size-fits-all approach to sales technology. Conducting an objective assessment of your sales workflows, processes, and pain points is necessary to determine the best apps to meet your organization's specific needs.
Key evaluation criteria include:
Mobile optimization
CRM and calendar integration
Data visualization
Automation capabilities
Security and compliance
Cost and expected ROI
A strategic selection process, user-centric design approach, and change management best practices are integral for adoption success.
With the right foundation of sales tools in place, field reps can focus on building relationships, closing deals, and exceeding quotas instead of juggling administrative tasks. Sales technology should empower success, not hinder it.
As a sales leader, continuing to refine your tech stack as new innovations emerge in the space is critical. Monitor emerging sales apps, pilot promising solutions, and keep an ear to the ground on peer recommendations.
By continually optimizing field sales processes with technology, your team will maintain an edge on the competition now and in the future.
If after reading this guide you have outstanding questions on selecting and implementing the best sales apps for field teams, please reach out to discuss your sales organization's specific needs. I'm happy to offer personalized guidance on getting started with sales enablement tools to maximize results.
Summary
Sales apps provide powerful advantages for field sales teams including increased efficiency, better lead management, and higher productivity.
Leading categories of sales apps include prospecting, appointment setting, route optimization, sales tracking, engagement, and motivation apps.
Top sales apps like Outreach, Badger Maps, and Calendly offer robust features tailored specifically to improving field sales performance.
Must-have capabilities for sales apps are mobile optimization, CRM integration, data visualization, automation, and analytics.
Carefully evaluate sales apps based on factors like your sales process, team dynamics, data security needs, budget, and peer reviews.
Get user buy-in for new sales apps by demonstrating ROI, highlighting benefits, providing training, and gathering feedback.
Continually optimizing your sales technology stack gives field reps an edge by saving time on administrative work and empowering sales success.
Frequently Asked Questions
What are the main benefits of sales apps for field teams?
Sales apps provide many advantages for field reps including increased productivity, organization, team collaboration, sales insights, mobility, and higher close rates. They automate manual tasks so reps can spend more time selling.
What features should I look for in sales apps?
Key features are mobility, offline access, CRM/calendar integration, data visualization, workflow automation, and sales analytics. Prioritize apps tailored to field sales versus general-purpose tools.
How do I get buy-in from sales reps to use new apps?
Drive adoption by showing projected ROI, highlighting user benefits, providing ample training, soliciting feedback, and recognizing contributions. Gradual onboarding is better than forcing immediate use.
How many sales apps are too many?
Be wary of app overload. Audit which are truly delivering value and consolidate where redundancy exists. Integration is preferable to standalones. Start with core apps for key workflows then expand based on needs.
How can apps help sales managers?
Apps provide managers visibility into rep activities, metrics, pipeline status, and deal forecasts. Analytics uncover coaching opportunities and sales process bottlenecks. Features like lead routing and assignment rules also automate management tasks.
What apps do top field sales teams use?
According to G2 data, top-rated sales apps include Outreach, Salesforce, HubSpot, LinkedIn Sales Navigator, Mailshake, DocuSign, and Dropbox. However, the best solutions depend on your sales process, infrastructure, and budget.
How much do sales apps cost?
Pricing varies greatly. Some offer free tiers whereas enterprise-grade apps cost hundreds per user annually. Consider both direct licensing costs plus expenses for customization, training, and support. The total investment should align with expected ROI from productivity and sales gains.
How can I evaluate data security?
Ask vendors about their security practices regarding encryption, access controls, infrastructure protections, compliance certification, and activity audit logging. Prioritize apps that align with your industry's regulatory requirements.
When do sales apps offer the most value?
Apps offer the greatest advantages when replacing manual processes, providing visibility into bottlenecks, automating repetitive work, enabling mobility for field teams, and facilitating sales workflows. Identify biggest pain points then apply technology to address those issues.