Scoring a guest post on a popular industry website can work wonders, but only if your outreach stands out from the crowd. This complete guide arms you with the templates and strategies to craft captivating guest post emails that get opened, read, and generate coveted placements.
Learn research tactics to find websites accepting contributor posts, the anatomy of high-converting pitches, real examples you can swipe, promotion tips, key metrics to track, and mistakes that spell instant rejection. Whether you're new to guest blogging or a seasoned pro, use these field-tested templates to take your outreach to the next level.
Why Guest Posting Matters for SEO and Content Marketing
Guest posting, also known as guest blogging, refers to creating and publishing high-quality content on other websites and blogs within your industry. It is an effective strategy that offers several benefits, especially for SEO and content marketing. Here's why guest posting should be a part of your online marketing efforts:
Build Backlinks and Improve Domain Authority
One of the biggest perks of guest posting is that it allows you to build high-value backlinks from authoritative sites, which can significantly boost your own domain authority.
Domain authority refers to a score from 0 to 100 that predicts how well a website will rank in search engines. The higher the domain authority, the more likely pages on that site will rank for competitive keywords.
When you can secure backlinks from reputable industry websites with high domain authority, you pass on some of their authority to your own site. This, in turn, signals to Google that your content is credible and trustworthy.
According to a study by Backlinko, guest posts on websites with domain authority scores above 40 can improve your organic rankings and traffic. They specifically found that guest posting on authoritative sites led to a 175% increase in organic search traffic over a 6 month period.
So by identifying guest posting opportunities on reputable blogs, you can steadily build a powerful backlink profile and domain authority that outperforms competitors.
Gain Exposure to New Audiences
Guest blogging essentially allows you to tap into an already established readership base. When you publish on sites that have built up loyal, targeted audiences, you put your brand and content in front of many new sets of eyes.
Let's say you manage to land a guest post on a popular website in your industry that receives 50,000 visitors per month. That's instantly 50,000 new potential leads exposed to your expertise!
This exposure can lead to a host of benefits like more social media followers, increased website traffic, subscribers to your email list, and new business opportunities.
According to statistics by Social Media Today, 68% of marketers have acquired a new customer from content promotion and exposure on other websites. So don't underestimate the audience reach you can gain.
Establish Thought Leadership and Industry Authority
Guest posting enables you to highlight your knowledge and skills to a targeted readership and demonstrate why you're an authority in your niche.
Rather than just touting your expertise, you can provide tangible value to audiences through informative and insightful guest posts. When your articles impress readers, you organically build a reputation as a thought leader in your industry.
In a recent survey of B2B technology buyers by DemandGen, 91% said that thought leadership content had a strong influence on their purchasing decisions.
This means that by consistently publishing excellent guest posts as part of your content marketing strategy, you can attract more qualified leads and nurture them into becoming customers.
Guest blogging essentially speeds up the process of developing thought leadership and industry authority. Rather than starting from scratch to build an audience organically on your own website or blog, you get a head start by creating content for sites that already have an established following.
In short…
The data and trends clearly show that guest posting remains an incredibly effective tactic, especially for boosting SEO and content marketing. The benefits of expanding your brand exposure, securing backlinks from authoritative domains, improving website rankings, generating more traffic, leads and sales make guest posting well worth the effort.
By identifying and approaching websites that align with your product or service and appeal to your target customer base, you can continually grow your visibility and establish your expertise through value-driven guest content.
Just make sure to provide relevant, compelling content tailored to the respective site's audience rather than overly self-promotional or sales-driven posts. Now that you know why guest posting matters, let's move on to strategies to actually find and connect with the right websites…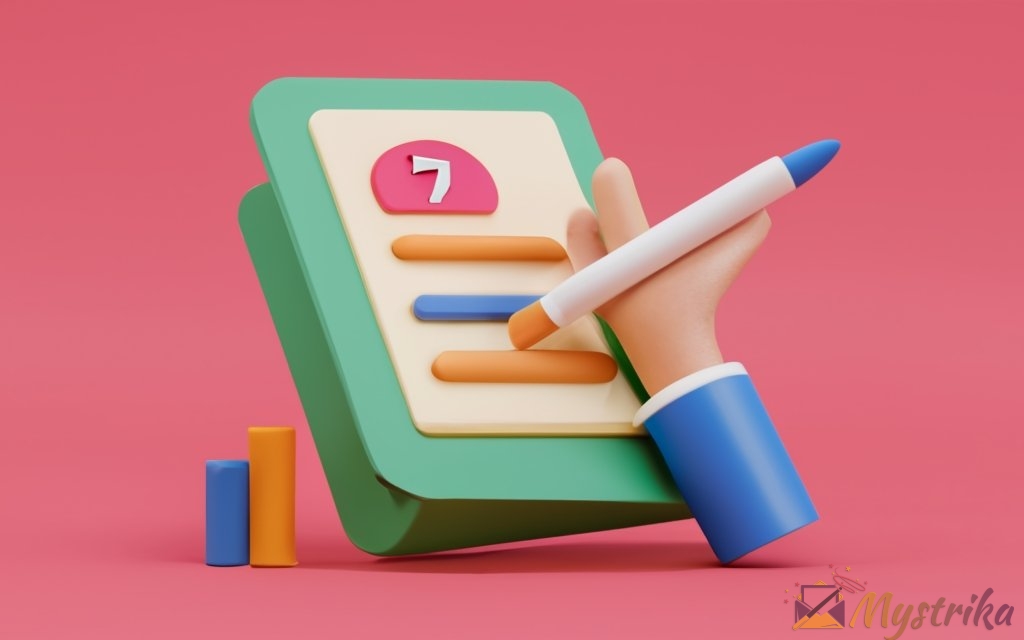 Guest Post Outreach Strategy
Now that you know why guest posting is so valuable, let's get into some proven strategies for actually landing those coveted guest post spots. Conducting an effective outreach campaign requires patience, persistence, and personalized approaches. Follow these tips to connect with the right publishers and increase your odds of getting a "yes":
Research Websites Accepting Guest Posts in Your Niche
Your first step is finding websites, blogs, and other publications that actively welcome guest contributions in your topic area. There are several ways to identify good candidates:
Use Google search operators – Try searches like "[your keyword] write for us" or "[your keyword] guest post" to surface sites accepting pitches.
Check competitors' backlinks – See who your competitors have written guest posts for previously using a backlink analysis tool like Ahrefs. Those sites may be open to your pitch as well.
Browse relevant publications – Spend time manually browsing blogs, magazines, etc. in your industry to look for "Contribute" or "Write for us" pages.
Use guest post databases – Services like Guest Post Tracker and Guest Blog DB compile lists of sites accepting guest posts.
Search social media – Check relevant hashtags and keywords on platforms like Twitter and Facebook to find people and publications soliciting contributor pitches.
Join online communities – Participate in forums and groups for your target audience to connect with and learn from site owners in your space.
Ask your network – Don't be afraid to ask colleagues about any guest post opportunities they are aware of.
The key is casting a wide net, getting creative, and leveraging multiple avenues to build your list of potential targets. Signing up for Google Alerts using relevant keywords can also help surface new guest posting opportunities over time passively.
Identify the Right Contact Person
Once you have a list of websites accepting pitches, your next step is finding the proper point of contact at each one. This is crucial – you want the actual editor, content manager, or site owner that can green-light your post.
Here are some tips for finding the right person:
Check the "Write for us" or "Contribute" page for submission details.
Look for a general contact email address or online contact form you can use.
Search the site's posts to identify authors – reach out directly if possible.
Do a Google search like "site:mysite.com contact" to uncover pages with info.
Use tools like Hunter to find employee contact emails.
Check social media profiles for the names of site editors or writers.
Don't be afraid to politely ask who handles contributor posts if you're struggling.
Taking the extra time to directly get your pitch to the relevant decision-maker will give you a much higher chance of getting a response.
Personalize Emails for Each Website
With your list of target websites and contacts, it's time to start sending those pitches. But under no circumstances should you blast out mass, spammy emails. The key is personalization.
Make sure each email is:
Relevant – Demonstrate you know the site's niche, tone, and past content.
Valuable – Share unique insights tailored to what their audience wants.
Polished – Avoid typos/errors and use a professional sign-off.
Concise – Don't make them read an overly long pitch. Personalization shows you respect the website and builds an initial connection with the recipient. Here are some personalization tips:
Reference specific posts you enjoyed by the contact (if known).
Compliment previous guest articles you liked.
Note editorial guidelines you're willing to follow.
Highlight overlap between your expertise and their content area.
Tailor your proposed topics to gaps you see on the site.
Mention social proof like common connections on LinkedIn.
Taking a few minutes to customize your approach for each website demonstrates your sincerity and fits the 80/20 rule. Even just a couple personalized sentences can boost open and reply rates, setting you apart from mass emailers.
Provide Social Proof and Credentials
While passion and ideas are essential, at the end of the day you need to convince publishers you'll deliver value to their audience. The best way is highlighting previous work:
Share guest post writing samples – Provide links to 1-2 of your best guest articles published on other reputable sites.
Include your own blog posts – To demonstrate range, also link to 1-3 of your top performing blog articles as well.
Note any media coverage – Mention if your writing or expertise has been featured in major publications.
Highlight relevant experience – Briefly state your background that makes you qualified to write about your topic.
Namedrop associations or brands – If affiliated with well-known organizations or companies, mention them.
Offer advanced analytics – Share that you'll provide the total engagement/traffic metrics after publication.
The more credible details you can organically work into your pitch, the more confident publishers will feel giving you the green light. Just don't overdo it or come across as arrogant.
Follow Up Politely if No Response
Sometimes your brilliantly crafted emails will unfortunately go unanswered. Don't take it personally! Follow up politely if you don't receive a response after about 1-2 weeks.
Here are some simple professional follow-up templates:
"Hi [Name], just wanted to check if you received my previous email about a potential guest post. Please let me know if you have any questions!"
"Hi [Name], I'm following up on my last email about contributing a post to [Website Name]. Please let me know if you would be interested in me writing an article on [Topic] for your site."
"Hi [Name], I thought I'd reach out again regarding the guest post opportunity we discussed. Are you available to discuss further? I'm happy to modify my approach if needed."
Follow up just 1-2 times total to avoid pestering them. If you eventually get a firm "no", politely accept it and move on. Not every website will say yes, but by consistently reaching out and providing value, over time you'll land those guest post spots.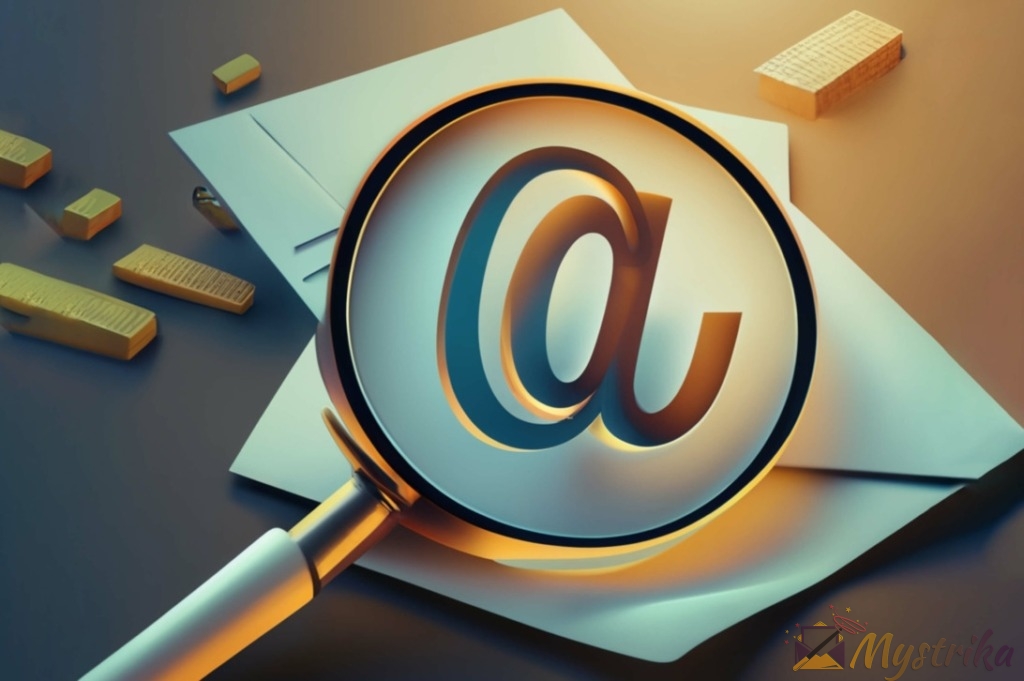 Finding Guest Post Opportunities
Conducting research to continually find fresh guest post prospects that fit your niche is crucial to maintain a healthy outreach pipeline. Let's cover some of the top tactics to unearth new opportunities:
Use Google Advanced Search Operators
Google is your friend when trying to identify websites and blogs accepting contributor posts. Take advantage of these handy advanced search operators:
"Guest post" niche site:XYZ.com – See if niche sites use "guest post" anywhere.
"Contribute" "write for us" niche site:XYZ.com – Uncover submission pages.
inurl:contribute OR inurl:submit niche site:XYZ.com – Locate relevant URLs.
inanchor:"Contribute" OR inanchor:"submit" niche site:XYZ.com – Find sites linking to contribution pages.
Tweak your keywords, competitors, and niches to uncover a variety of relevant sites. You can also search directly for writer's names from competitor guest posts and find their profiles to pitch.
Check Competitors' Backlinks
A goldmine can be analyzing where your competitors have already written guest posts using backlink analysis. simply enter their URL into a tool like Ahrefs or SEMrush.
Filter for "do follow" links and scan through their list of referring domains. Make note of any reputable sites related to your industry that contain competitor guest posts. You can then explore pitching those sites directly as well.
Monitor Niche Sites on Social Media
Keep an eye on Twitter, Facebook Groups, Subreddits, and other social platforms relevant to your industry. Many website owners will promote or discuss their openness to accepting contributor posts.
Regularly searching social media can uncover guest post opportunities before they hit other channels. You'll also gain insight into content themes and topics editors find valuable.
Look for "Write for Us" Pages
Don't forget good old manual searching! Take time to proactively browse websites in your market and look specifically for "Contribute", Write for us" or "Guest post" types of pages.
Having these dedicated areas for writers is a clear sign they are actively accepting pitches. The submission guidelines on these pages also give you insight into exactly what that publication is looking for.
Join Relevant Online Communities
By participating in communities like forums, Facebook Groups, Subreddits, etc. related to your industry, you can directly connect with writers, bloggers, and content creators.
Getting to know website owners as real people and providing value to the community can get your foot in the door for potential guest posting opportunities. You learn what content they produce and can organically pitch your ideas.
In nutshell…
Guest posting all comes down to persistence and creativity in finding the right websites. Leverage Google, social media, backlink analysis, niche communities, and manual browsing.
The websites accepting contributions might not always be obvious at first glance. But by continually expanding your prospect list and nurturing relationships, you'll unlock quality guest post opportunities to showcase your expertise.
Now that we've covered strategies to actually land guest posts, let's examine exactly what your outreach emails should contain…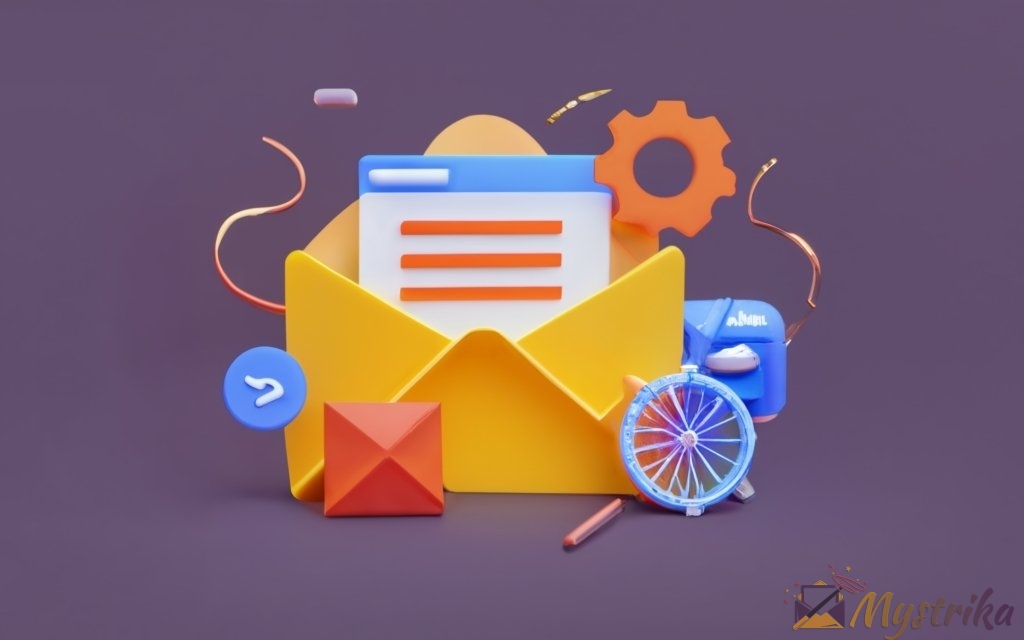 Anatomy of a Guest Post Pitch Email
Now we get to the meat and potatoes – crafting the pitch email itself. Remember, this first contact will make or break whether a website works with you. Follow these guidelines to create compelling emails that get opened, read, and generate responses.
Compelling Subject Line
A creative, benefit-focused subject line is critical to avoid the spam folder and pique interest. Stay away from overused phrases like "Guest post submission". Instead, highlight the value you'll provide. Some ideas:
"Bringing [X] expertise to your audience"
"Topic ideas for your [niche] readers"
"Optimizing your content for [keyword]"
"Looking to collaborate with [Website Name]"
Keep it short, personalized, and descriptive. Research the site beforehand to customize it. Avoid clearly spammy or salesy language. You have about 5-10 words to capture attention, so make them count.
Brief Personalized Introduction
Next, start your email with a brief 1-2 sentence introduction to set the context. Establish a warm, professional tone using the contact's first name. Example:
"Hi [name], I hope you're doing well! I'm [your name], a [job title] specializing in [niche]. I'm reaching out because I love the work you're doing with [website name] and think I could provide value to your audience through a contributed post."
Avoid launching right into a pitch. A friendly introduction helps position you as someone sincere who understands and appreciates their brand.
Proposed Topic Ideas and Angles
Now it's time to lay out your vision for potential article topics. Share 2-4 headline ideas written in the style of their blog.
Under each headline, include a 2-3 sentence summary explaining the topic angle, why it would resonate, and how it fits the brand.
Don't make them guess what you'll write about. By providing fleshed-out topic ideas tailored to what their readers want, you demonstrate initiative and make it easy for them to visualize working with you.
Links to 3-5 Previously Published Articles
Prove you can walk the walk by linking to a few of your best existing articles. Share a mix, such as:
1-2 guest posts published on authoritative sites in the niche
2-3 of your own blog articles highlighting your expertise
Choose samples that received social shares, traffic, or high engagement. Include a brief 2-3 word description for each.
These links establish your capabilities and experience while allowing them to vet your writing quality before committing.
Clear Call-To-Action
Wrap up your pitch email with a clear CTA stating the next step you want the recipient to take. This helps guide them to move forward with your proposal.
Some examples:
"If any topics appeal to you, let me know and I can provide a draft for review."
"Are there any specific submission guidelines I should follow? I'm happy to adapt my approach as needed."
"Please let me know if you would be open to discussing further collaboration opportunities."
Be direct about your request while remaining polite. Tell them clearly what you want them to do next, whether it's providing feedback, choosing a topic, or giving submission details.
Professional Sign-Off with Contact Details
End your pitch with a courteous sign-off that also acts as your digital business card. Include key details they may want if interested:
Your full name
Job title/position
Company name
Website URL
Email address
Social media profiles (LinkedIn, Twitter, etc.)
Closing professionally gives your pitch a polished finish while enabling recipients to learn more about you and your brand if needed.
Subject Line Formulas
Crafting compelling subject lines for guest posting outreach takes creativity and personalization. You want to highlight your value while tapping into topics the recipient cares about. Some subject line templates that work:
"Guest post pitch: [Relevant Topic]" – Describe the topic you want to cover to capture attention.
"[Number] topic ideas for [Website Name]" – Quantify the value you're proposing to pique curiosity.
"My take on [Article Topic] for [Website Name]" – Demonstrate you have a unique angle on their readers' interests.
"Optimizing your content for [keyword]" – Show you can help with search visibility and traffic.
"Looking to collaborate with [Website Name]" – Frame it as a partnership to provide mutual benefit.
Do 2-3 minutes of personalization research beforehand to integrate custom details. Use what you learn about their brand to create subject lines tailored specifically to each website.
Introduction and Greeting
Proper email etiquette applies to outreach too – always open with a professional introduction and greeting.
Address the recipient by name – This personal touch helps show you're not spam blasting every editor. Discover names beforehand using LinkedIn, Twitter, staff pages, bylines, etc.
State you are a regular reader – Quickly establishing familiarity with their content builds credibility fast. Give a genuine compliment on a recent post you enjoyed.
Express appreciation for their work – A bit of flattery doesn't hurt and starts the relationship off on a warm note. Be authentic.
Avoid a long-winded opening. You want to come across as a real person who values their website. A brief 1-2 sentence intro sets the right tone.
Proposed Topics or Angles
Now that you've made a solid first impression, move into proposing concrete ideas. Share 2-4 high-level topic summaries like:
**Boosting Website Traffic with SEO-Optimized Guestographics **
An overview of how teaming infographics with insightful articles can mutually benefit our sites by drawing in targeted visitors.
Having fleshed-out concepts prepared shows initiative and fits the "what's in it for them?" principle. It also makes it easy for them to say yes or pick their favorite option to develop further.
Some tips for ideation:
Align suggestions with the website's niche – Stay on-brand and appeal to their readership.
Use appealing, search-friendly headlines – Write titles they would realistically publish and that would rank.
Give a 2-3 sentence explanatory description – Don't just list headlines; summarize your vision and value add.
Fill perceived content gaps – Find areas lacking articles that their audience wants.
Coming prepared with well-thought-out suggestions displays professionalism and gets the creative juices flowing for collaboration.
Previously Published Articles
While ideas are crucial, you also must provide social proof of your expertise through links to past published works.
Aim to share 2-3 of your best articles to showcase writing skills and authority. Mix in:
1-2 Reputable Guest Posts – Articles you've created for other authoritative sites demonstrate you can deliver.
1-3 Your Own Blog Pieces – High-performing posts establish you as a trusted voice on your niche's topics.
For each link, include a 2-3 word descriptive snippet, like:
[Link to Relevant Guest Post] – Securing Guest Posts on Industry Blogs
[Link to Top Blog Article] – Email Outreach Tactics
[Link to Another Notable Article] – Actionable SEO Techniques
Publishing background verifies you can create quality content while enabling them to sample your work. Choose samples likely to impress site owners.
Call to Action
Every good pitch concludes with a clear call-to-action outlining the next steps you want the recipient to take. Common options include:
"If you're open to one of these topics, I can draft an article for review." – Offer to provide the full post if they green-light an idea.
"Please let me know if you have any writer's guidelines I should follow." – Ask for details to tailor your approach.
"What topic would you be most interested in me writing about?" – Request their input to guide the process.
"I'd be happy to discuss our collaboration further by phone if you have availability." – Suggest taking the conversation to the next level.
Close by telling them explicitly what you want them to do, whether it's providing feedback on your ideas, choosing a topic, or giving submission criteria. This drives the conversation forward.
Signature
Last but certainly not least is your sign-off, which offers publication owners a snapshot of your expertise and brand associations.
Include key details like:
Your full name
Job title or position
Company name
Personal website or blog URL
Business email address
LinkedIn profile or other social media links
This signature acts as a professional digital business card. It equips them with avenues to learn more about you or vet your background if needed.
Signing off formally also builds credibility and shows that you understand email etiquette.
In nutshell…
Mastering guest post pitch emails takes research, personalization, and conveying your value. Follow this anatomy, and you'll create effective emails that grab attention and demonstrate you're a contributor who can enhance their brand.
Now let's look at some real-life templates and examples you can model…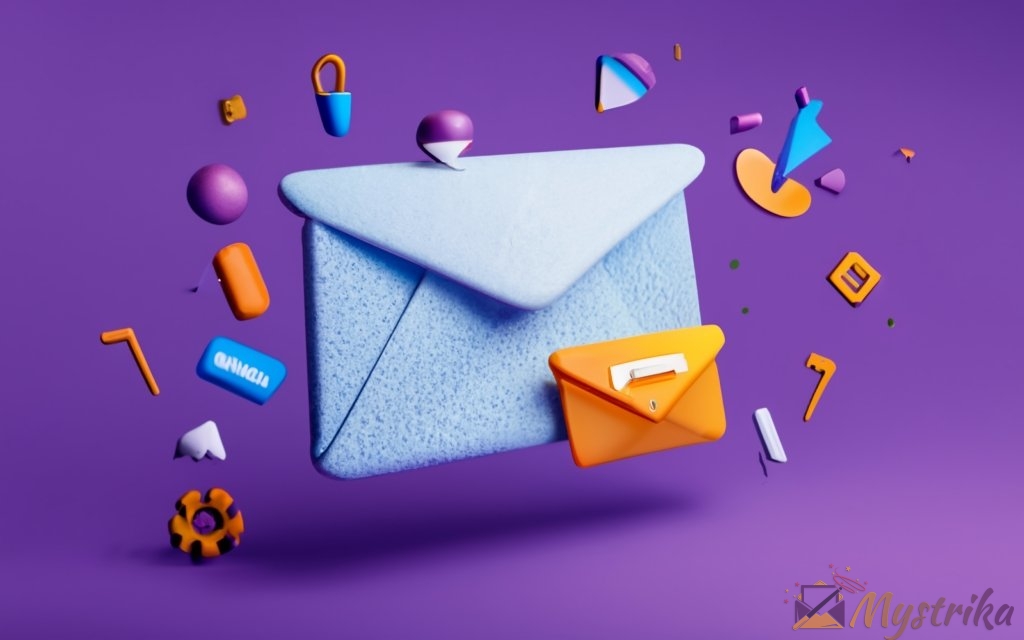 Guest Post Email Templates
Now that we've covered the anatomy and best practices for guest post emails, let's look at some real-world templates you can model.
I'll provide examples for initial outreach, follow-up, repurposed content, and link-building pitches. Feel free to customize and tweak these to fit your situation and prospects.
Initial Outreach Template
Use this template when reaching out to a website for the first time to propose contributing a guest post:
Subject: Topic ideas for [site's niche]
Hi [name],
I'm [your name], a [title] specializing in [your niche]. I love the work you're doing with [website name] and think I could provide value to your audience.
Here are a few topics I could write a compelling article around for your site:
[Topic Idea 1] – [2-3 sentence summary]
[Topic Idea 2] – [2-3 sentence summary]
To give you a sense of my expertise and writing style, I've previously published guest posts on [site 1] and [site 2], along with these articles on my own blog:
[Link to blog post 1] – [Brief description]
[Link to blog post 2] – [Brief description]
Let me know if you'd be open to me contributing a post around one of these topics. I can provide a draft for you to review to ensure it aligns with your standards. Looking forward to your thoughts!
Best,
[Your name]
[Website URL]
Follow-Up Template
If your initial outreach goes unanswered, send a friendly follow-up like this:
Subject: Following up on guest post outreach
Hi [name],
I emailed you last week about the possibility of contributing a guest article to [website name]. I know you're likely very busy, so I wanted to follow up in case my previous email got overlooked.
Please let me know if you received my pitch and would be open to publishing a post around [main topic idea]. I'm happy to provide more details on my proposed angle. Looking forward to hearing from you!
Thanks,
[Your name]
Repurposed Content Template
Convert existing content into a new guest post with a repurposed content pitch:
Subject: Repurposing [popular post name] into a guest post
Hi [name],
My name is [your name] and I really enjoy the content on [website name]. I noticed you publish guest contributors, so I wanted to reach out about repurposing a popular article of mine into a post for your audience.
The article is [name/URL], and it covers [topic] in-depth. It received [social stats/metrics] when I originally published it. I can tailor and expand it into a new piece perfect for your site.
Please let me know if you would be open to me submitting this repurposed guest post. I can also provide some brand new articles I've written on other topics in your niche. Looking forward to collaborating!
Best,
[Your name]
Link-Building Template
Request a guest post specifically for backlinks/SEO value with a pitch like this:
Subject: Link-building guest post opportunity
Hi [name],
I'm [your name], owner of [your site]. I wanted to reach out regarding a guest post specifically around link building.
I can craft an excellent piece around [relevant topic] that features an insightful interview with [industry expert name]. The post would include 1-2 contextual links back to my site to benefit our domain authority.
In return, I'm happy to link back to your site from my homepage and promote the finished article through my social media channels. I think this would be a great win-win to boost SEO for both our sites.
Let me know if you would be interested in this collaborative guest post opportunity. I'm excited at the possibility of working together!
Best regards,
[Your name]
In short…
The templates above give you an idea of how to structure your initial, follow-up, repurposed, and link-building pitches. Personalize the details to each website, and you'll be on your way to landing high-quality guest post placements.
Now that you've mastered outreach, let's go over some tips for getting the most value from your guest posts…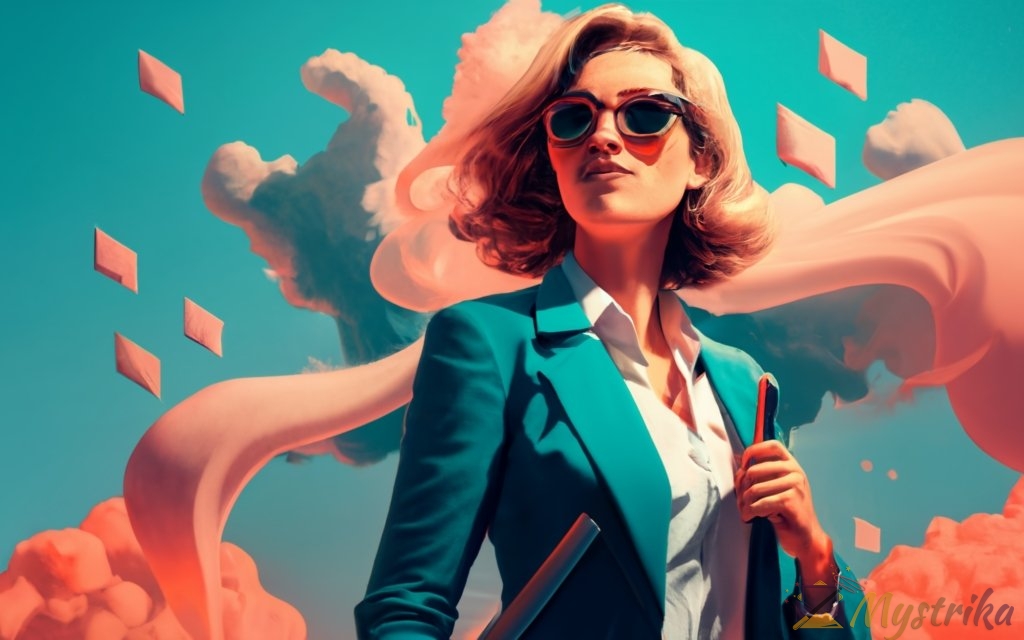 Promoting Your Guest Posts
Congratulations, your brilliant pitch scored you a coveted guest post placement! But don't relax just yet – it's crucial to promote your article for maximum impact.
Promotion extends your reach, builds buzz, and helps ensure your post gets visibility after the initial publication.
Here are some proven ways to get added mileage from your guest content:
Share on Social Media
Don't be shy about sharing your guest post far and wide across your social media channels. Create posts highlighting the piece on:
LinkedIn – Write a post explaining why you're excited about the article.
Twitter – Share snippets, stats, or key takeaways from the post.
Facebook – Link to the guest post in relevant Facebook Groups you're a member of.
Pinterest – Pin infographics or important visuals included in your article.
Aim to share your guest post 3-5 times spaced out over a few weeks following publication. This expands how many people end up seeing your content.
Link Internally Within Your Own Content
Make sure to link to your new guest post from within related articles on your own blog or site. This helps readers discover more of your work.
For example, if you mention the guest post topic in passing, turn it into an internal link. Or add it to a "recommended resources" section of relevant articles.
Internal links encourage readers to check out your guest content and pass on SEO authority within your content network.
Reference in Email Newsletters
Don't forget email marketing! Mention your new guest post in:
Your regular newsletter to current contacts
A special one-off newsletter to your whole list
Cold email/outreach campaigns to share achievements
Tastefully referencing your guest post placement reminds subscribers of your expertise. Give them a specific CTA to read more.
Build a Content Portfolio Page
Create an evergreen "content portfolio" page on your site highlighting your published articles and guest posts. Include excerpts, pull quotes, images, and links out to each full piece.
For example:
Guest Posts
[Guest Post Title] – [Publication Name]
"Pull quote example excerpt providing value around [topic]…"
This page gives you an owned asset to point all your website visitors to in order to check out your expertise. Refresh it whenever you land a new guest post.
In nutshell…
With a layered promotion strategy, your guest posts will work harder for you before, during, and after publishing. This well-rounded approach boosts impressions, expands your audience reach, and builds lasting resources.
Now let's examine some key metrics to track and optimize over time…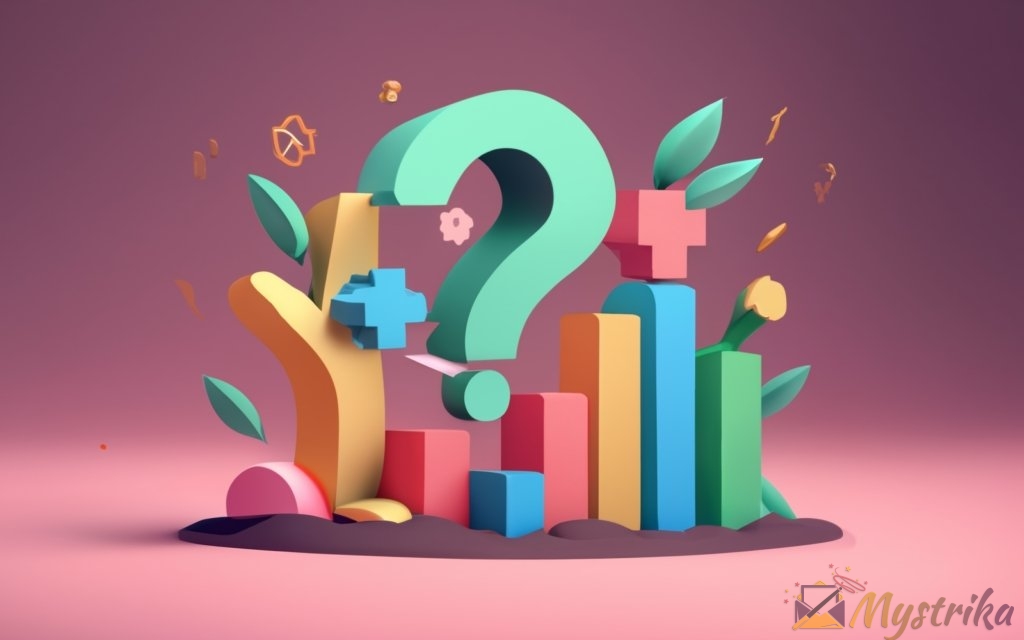 Guest Posting Stats and Benchmarks
The proof is in the pudding – let's look at real data and metrics to optimize your guest posting efforts. Tracking key statistics over time helps you quantify results and fine-tune your approach.
Here are some of the top guest posting stats and benchmarks to monitor:
Response Rates for Initial Outreach
What percentage of your initial cold emails receive a reply? This measures how effective your outreach is at securing responses upfront.
According to studies by Nielsen Norman Group, the average cold email response rate is around 2-3%. However, with a compelling pitch, strong subject line, and personalization, you can achieve 10-15% or higher.
Benchmark your own initial response rate over several campaigns. If it's low, tweak your outreach techniques to spark more conversations. A higher response rate out of the gate leads to more guest post placements overall.
Acceptance Rates After Follow-Up
Of all the pitches that elicit any reply, what percentage ultimately end in a guest post acceptance? Look at this by campaign and over time.
Acceptance rates vary widely by industry, but 10-20% is fairly average after some back and forth. Top outreach pros can push 30-40% or more though.
If your acceptance rate seems low even after follow-ups, assess ways to create more enticing pitches and build value throughout the discussion process.
Click-Through Rates from Guest Posts
Once a guest post goes live, click-through rate (CTR) measures how much interest it's generating. This metric is especially useful if you secured an author bio link.
CTR is calculated by total clicks ÷ total views of the page. The average CTR from online ads and SERPs is ~2%. For guest posts, aim for 1-5% CTR or better.
A high CTR signifies your content is resonating with readers, driving traffic to your site, and achieving its purpose.
Effects on Domain Authority Over Time
The big picture SEO goal – track your overall domain authority month to month. Guest posting done right should gradually increase your DA.
But it requires persistence and consistency. According to Moz, sites can realistically gain 2-5 DA points per quarter through high-quality link-building and content amplification.
Regularly check your progress in tools like Moz or Ahrefs. If your DA isn't moving up, further optimize your outreach targeting and placements.
In short…
These key metrics provide tangible insights into the health of your guest posting efforts from outreach to amplification. Set goals around response rate, acceptance rate, CTR, and DA gains.
Analyze the data to shape future content and outreach strategy. Now let's talk about avoiding common pitfalls…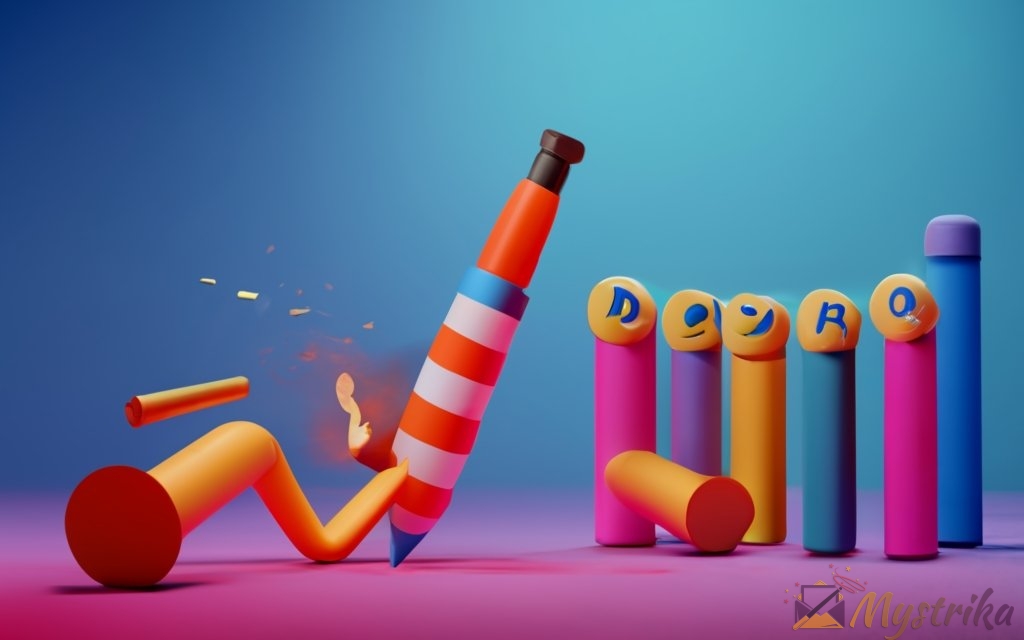 Common Guest Posting Mistakes to Avoid
Guest posting is a finesse game. One wrong move can torpedo your outreach before it even begins. Be aware of these common blunders to sidestep:
Skipping Personalization
Mass emailing blanket pitches is a surefire way to be ignored or labeled a spammer. Yet many neglect personalization to save time. Big mistake!
Even just 2-3 personalized lines makes a huge impact. Take a few extra minutes to:
Mention recent posts from the recipient you enjoyed.
Compliment their writing or expertise.
Note their submission guidelines you'll follow.
Tailor topic ideas specifically for their audience.
Reference any common connections you share.
Personalized details demonstrate respect, establishes rapport, and gives recipients a reason to reply. Don't take shortcuts here.
Asking to Publish Full Articles
Some first-time guest posters immediately send across full articles without permission. This signals amateurism.
Instead, outline your topic value proposition first. Once the publisher agrees to collaborate, then send the full piece.
Jumping right to finished articles can be off-putting. Follow the proper discussion cadence and cement agreements before writing begins.
Aggressive Sales Pitches
Avoid overly pushy language like, "You MUST publish my article – it will increase traffic!" This comes across as manipulative versus mutually beneficial.
While your ideas should highlight value, don't make exaggerated claims. Focus on delivering insights readers will appreciate.
Being reasonable yet persuasive strikes the right tone. Publishers want win-win partnerships with humble professionals.
Irrelevant Topic Suggestions
Writing on whatever you feel like won't cut it. If your topics don't fit the website's niche or audience interests, why would they say yes?
Thoroughly research the brand before pitching to identify gaps and opportunities. Make sure your angles align with what subscribers want.
Taking time to craft ideas specifically suited for that blog demonstrates your due diligence. Generic pitches go straight to the trash folder.
Lack of Social Proof
All sizzle, no steak won't convince publishers either. If you make claims without evidence, why should recipients simply take your word?
Include links to 3-5 published samples that back up your expertise. Whether guest posts or your own content, social proof matters.
Quantify results like traffic, engagement, rankings or conversion metrics around your work too. Proof brings credibility.
Grammatical Errors
This seems obvious, but typos, poor grammar and misspellings still slip through. This signals to publishers you may provide lower quality content.
Write your emails in an external tool like Gmail before pasting into an outreach platform. Do a thorough proofread. Don't let easily fixable issues undermine your pitch.
In nutshell…
What you leave out of your approach is just as crucial as what you include. Dodge common guest posting faux pas like lack of personalization, irrelevant topics, no social proof and amateur mistakes.
With a polished, value-focused pitch, you'll avoid sabotaging your own outreach results. Now let's tackle some frequently asked questions: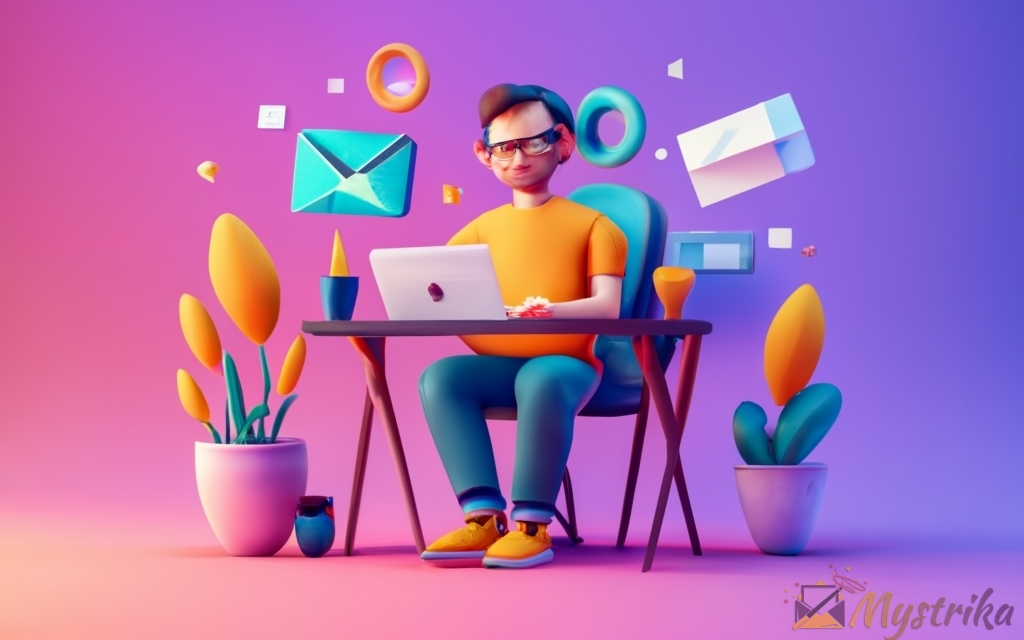 FAQs About Guest Post Outreach
Let's wrap up by addressing some common guest posting questions that arise:
How Often Should You Follow Up?
When it comes to follow-up cadence, finding the right balance is key. You don't want to be perceived as a pest, but you also need to stay top of mind.
As a general rule of thumb, allow 1 week after your initial outreach before sending your first follow-up. If you still don't hear back, wait another 1-2 weeks and try one more follow-up.
After that, it's best not to continue pursuing that opportunity. Limit yourself to just 2-3 total follow-up attempts to avoid coming across as overly aggressive.
What If Your Post Gets Rejected?
Rejection stings, but don't take it personally! Guest posts fall through for many reasons – timing, competing pitches, editorial calendar changes, etc.
If you receive a "no":
Politely thank them for considering your pitch.
Ask for constructive feedback on your proposal if applicable.
Consider tweaking your topic or angle if they provide notes.
Feel free to re-approach them in the future (6+ months later).
Don't burn bridges – staying professional preserves your reputation.
With persistence, there are always other high-quality sites to pitch and secure placements.
Is It Okay to Automate Outreach?
Tools that automate finding prospects and sending initial emails can significantly scale your process. This is fine as long as thought and personalization still go into each message.
The key is avoiding fully automated, spray-and-pray style blasting. Make sure to:
Personalize each email with recipient details.
Customize your approach for different websites.
Manually handle follow-ups and ongoing discussions.
Monitor deliverability to avoid spam restrictions.
Used strategically, automation boosts efficiency without sacrificing personal touch. But quality always trumps quantity when guest posting.
Can You Guest Post Without Your Own Blog?
While having an established blog helps, it's not strictly required to start guest posting. Many publishers are open to working with new writers.
If you're just starting out:
Highlight relevant experience like jobs, education, or hobbies related to your pitch.
Provide writing samples from school, freelance gigs, etc.
Focus on smaller, up-and-coming sites first before larger publications.
Pitch evergreen, well-researched topics that demonstrate knowledge.
Volunteer to write a sample post so they can evaluate your skills.
Patience and persistence are key. Build up a portfolio of guest posts, then use those placements to secure more.
How do I find the right websites to pitch for guest posts?
Use Google operators like "guest post" and "write for us" plus your niche keywords to search for sites accepting contributor posts.
Check who your competitors have guest posted on previously via backlink analysis tools.
Look for "Contribute" or "Guest Post" pages on niche sites.
Search relevant hashtags and conversations on social media.
Join online communities like forums and Facebook Groups in your industry.
How should I structure my introductory guest post email?
Start with a personalized greeting addressing the recipient by name.
Briefly state you are a fan of their website and content.
Propose 2-4 tailored headline ideas and summarize the topic value-add.
Include links to 3-5 of your best previous articles as social proof.
Add a clear call-to-action like requesting feedback or submission details.
Close professionally with your signature, bio, and contact information.
What makes a good follow-up email for guest posting?
Politely ask if they received your initial outreach.
Restate your topic ideas briefly in case it was missed.
Remain cordial and open to feedback on improving your approach if needed.
Try offering something extra like an exclusive infographic or interview.
Limit follow-ups to 1-2 total to avoid being perceived as a pest.
How can I get the most value from my guest posts?
Promote your article extensively on social media when published.
Link to your guest posts internally within your own website content.
Mention it in email newsletters and outreach messages.
Aggregate all guest content on an owned "content portfolio" page.
Track metrics like click-through rates and domain authority gains over time.
What are some common guest posting mistakes?
Pitching irrelevant topics that don't fit the website.
Asking to publish full articles right away without permission.
Making exaggerated claims without evidence.
Forgetting to include links to published samples as social proof.
Having typos, poor grammar, or unprofessional communication.
In short…
As you embark on guest blogging, questions will arise. Following up respectfully, handling rejection professionally, leveraging automation carefully, and starting somewhere are all keys to success.
With smart strategy and tenacity, you will be able to land excellent guest post placements to grow your brand and authority.
I hope this comprehensive guide has equipped you to craft compelling guest post pitches, score coveted placements, and maximize the benefits. Go forth and start connecting with influencers in your industry!
Key Takeaways on Guest Post Outreach
Guest posting can be a game changer for expanding your reach, boosting SEO, and establishing industry authority. Here are the key lessons to win at guest blogging:
Do your research – Identify reputable websites accepting contributor posts through Google, backlink analysis, social media monitoring, and outreach.
Personalize everything – Customize your subject lines, introductions, and topic ideas for each prospect. Generic outreach goes nowhere.
Highlight value – Focus your pitches on providing real value to publishers through engaging, relevant articles. Avoid self-promotional content.
Include social proof – Link to previous guest posts and high-performing articles to showcase your expertise.
Follow up politely – If no initial response, follow up once or twice more in a friendly, professional manner.
Promote thoroughly – Amplify your guest posts across social media, email lists, your website, and other channels.
Track metrics – Monitor response rates, acceptance rates, click-throughs, and domain authority gains over time.
Avoid common mistakes – Steer clear of mass emailing, aggressive sales tactics, irrelevant topics, and amateur errors.
With compelling pitches, persistence, and promotion, guest blogging can elevate your authority and expand your audience reach immensely.