The sales world is changing fast. Buyers are savvier, competition is fierce, and sales cycles are longer. To thrive in 2023 and beyond, companies need to arm their sales teams for success through sales enablement.
This definitive guide covers everything from building enablement frameworks to selecting technology and measuring impact. You'll learn proven best practices for onboarding, training, content strategies, and coaching from the industry's top experts.
Whether you're launching a new program or looking to improve your enablement machine, this actionable playbook has you covered. So let's dive in and enable your sales squad to crush it!
What is Sales Enablement and Why it Matters
Sales enablement is one of the hottest buzzwords in B2B sales today. But what exactly is it, and why does it matter so much for driving revenue growth in 2023 and beyond? Let's break it down.
Definition of Sales Enablement
Sales enablement refers to the strategies, processes, content, and tools that help sales teams sell more effectively. As defined by the Sales Enablement Society:
Sales enablement is a strategic, cross-functional discipline designed to increase sales results and productivity by providing integrated content, training and coaching services for salespeople and frontline managers along the entire customer journey, powered by technology.
In simpler terms, sales enablement gives sales reps everything they need to successfully engage buyers, progress opportunities, and close deals. This includes:
Sales training and coaching
Content and sales collateral
Guided selling tools and playbooks
Data, analytics, and tech integrations
The goal is to arm reps with the right knowledge, messaging, and tools at the right time so they can excel at their job.
The Importance and Benefits of Sales Enablement
With buyer expectations and sales complexity on the rise, enablement is becoming mission-critical for organizations. According to Seismic's research:
32% higher quota attainment – Companies with mature enablement programs achieve 32% greater sales quota attainment compared to those without.
7 weeks faster quota – Enablement helps top performers meet quota up to 7 weeks faster than underperformers.
Lower turnover – Organizations with enablement have the industry's lowest sales team turnover rates.
Additional benefits provided by sales enablement include:
Shortened sales cycles – Equipped with the right messaging and tools, reps can move deals faster.
Increased deal sizes – Enablement gives reps the ability to hold strategic value conversations and cross-sell/upsell.
Improved rep productivity – With enablement, reps spend less time searching for content and information needed to move deals forward.
Enhanced rep readiness – Onboarding, training, and coaching help reps ramp up quickly and sell effectively.
Greater sales and marketing alignment – Enablement brings sales and marketing together around shared goals.
With so many impactful benefits, it's no wonder that sales enablement spending is forecasted to grow by 15% in 2023 according to SiriusDecisions.
How Sales Enablement Differs from Sales Ops and Training
While related to sales operations and sales training, enablement has some distinct differences:
Sales Operations focuses on sales execution – territory design, quota setting, comp plans, tech stack configuration, and sales process optimization.
Sales Training concentrates on rep skills development – product knowledge training, objection handling, negotiation, etc.
Sales Enablement centers on rep readiness – providing the content, tools, and guidance for reps to succeed throughout the sales process.
Here is a helpful comparison:
| | | | |
| --- | --- | --- | --- |
| | Sales Operations | Sales Training | Sales Enablement |
| Scope | Sales execution and efficiency | Rep skill building | Rep readiness and effectiveness |
| Focus Areas | Territories, quotas, tech stack, processes | Skills development, product knowledge | Content, tools, coaching, messaging |
| Goals | Optimize sales execution | Build rep competencies | Maximize rep productivity and performance |
| Enablers | CRM, dialers, analytics | Instructor-led training, eLearning | Playbooks, battle cards, coaching, content |
While distinct, all three capabilities work together. Sales ops sets up the underlying sales infrastructure. Training builds individual skills. Enablement gives reps what they need to put those skills into action and sell successfully. An integrated approach delivers the greatest impact.
In summary, sales enablement is a strategic discipline focused on empowering sales teams with the right messages, content, tools, and coaching to drive sales performance. With buyer expectations rising, enablement will only increase in importance for achieving revenue goals in 2023 and beyond.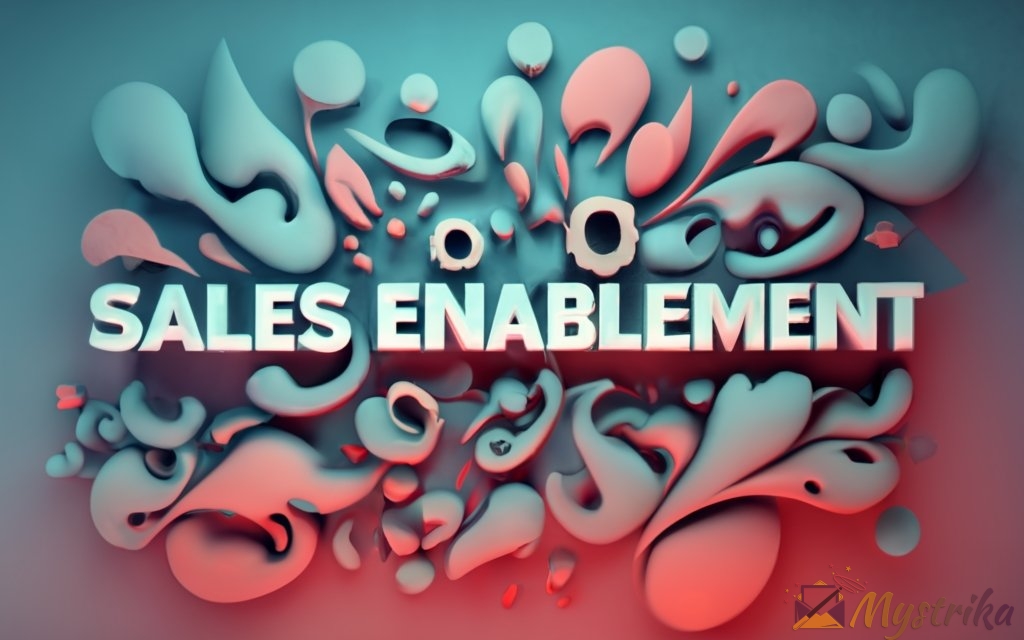 The Evolution of Sales Enablement
Sales enablement may seem like a new buzzword, but it has been evolving for over 20 years as a strategic sales discipline. Understanding this evolution helps provide context on how enablement came to be and why it has become so essential for sales teams today.
A Brief History of Sales Enablement
The origins of sales enablement can be traced back to the late 1990s with the rise of the internet. As content started moving online, sales teams struggled to find and access the materials they needed to sell effectively.
At the time, sales collateral was scattered across various websites and portals maintained by different departments. Reps wasted countless hours searching for relevant content, and often resorted to outdated or ineffective materials simply because they were easier to find.
Meanwhile, marketing lacked visibility into how sales materials were actually being used and had no way to measure their impact.
This misalignment and content chaos gave rise to the first sales enablement platforms in the early 2000s. These solutions aimed to centralize sales content and provide metrics to optimize it.
Over the next decade, sales enablement continued advancing as a strategic capability focused on empowering sales with the right messages, content, and tools.
Enablers during this period included:
Development of sales methodologies and structured coaching models
Expansion of sales training programs
Introduction of interactive sales tools and eLearning modules
Creation of sales playbooks and battle cards
Integration of marketing automation and CRM data
By 2015, research firm SiriusDecisions formally defined sales enablement as:
A strategic, cross-functional discipline designed to increase sales results and productivity by providing integrated content, training and coaching services for salespeople and frontline sales managers along the entire sales cycle.
This validated enablement as a pivotal sales capability, beyond just content management.
How Enablement Solves Today's Sales Challenges
Fast forward to today, and sales enablement is more vital than ever with digital-savvy buyers in control of the sales process.
According to Harvard Business Review, 57% of the sales cycle now happens before a prospect even engages with a rep. Enabling reps with the right messaging and tools to grab attention early is crucial.
Research by Forrester also reveals that 74% of B2B buyers now prefer remote, self-serve buying and readily change suppliers if they aren't getting the desired experience.
This demonstrates how sales enablement empowers teams to adapt to new buyer expectations:
Digital content – Equips reps with insights and materials for self-guided buying.
Virtual selling tools – Allows effective remote engagement on digital channels.
Data-driven insights – Provides visibility into buyer signals and behaviors.
Ongoing training – Keeps reps skilled in the latest sales techniques.
Coaching and playbooks – Enables consistent selling even when remote.
In essence, enablement gives salespeople what they need to guide and engage contemporary buyers.
Unifying Sales and Marketing with Enablement
Another key aspect of sales enablement is improving alignment between sales and marketing teams. This unity is crucial, considering Aberdeen found that sales and marketing alignment can deliver:
208% larger annual contract values
38% higher team attainment of quota
33% faster time to close deals
Sales enablement facilitates this alignment by:
Providing marketing visibility into how content is used and what is most effective.
Enabling sales and marketing to collaborate on content creation.
Giving both teams shared technology and analytics.
Having senior leadership support for enablement across departments.
With sales and marketing working in tandem, messaging stays consistent across touchpoints, content resonates better with buyers, and revenue goals are achieved faster.
In summary, sales enablement evolved from the need to centralize content to a pivotal capability focused on readiness and empowering reps with what they require to succeed in the modern buyer's journey. When done right, it also unifies sales and marketing around shared objectives – leading to tangible sales growth.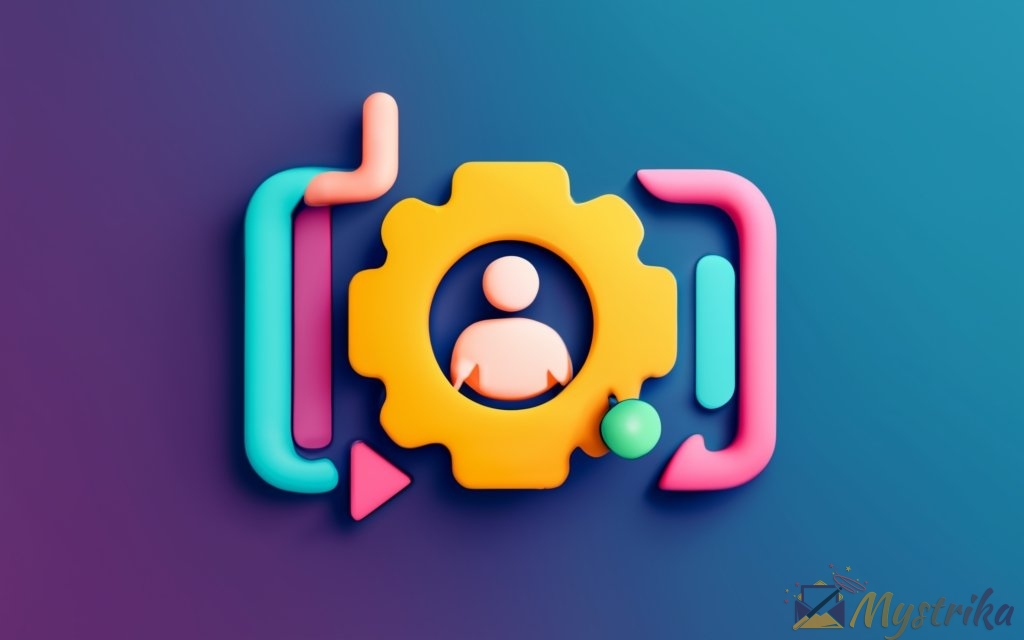 Core Components of a Sales Enablement Program
Now that we've covered the evolution and strategic value of sales enablement, let's explore the core components required to build a successful enablement program.
Sales Training and Coaching
Ongoing training and coaching form the foundation of sales enablement. While content and tools are crucial, reps need guidance on how to effectively leverage those resources.
Sales training should focus on both hard and soft skills. Hard skills involve product knowledge, understanding the sales process, and learning to use tech tools like CRM. Soft skills cover areas like communication, objection handling, storytelling, and relationship building.
A blended training approach combines:
Instructor-led training – Live sessions with sales leaders and experts.
Microlearning – Short online modules focused on specific topics.
Gamification – Scenario-based games and contests to apply skills.
Peer coaching – Reps training and sharing best practices with each other.
To reinforce training, sales coaching gives reps personalized guidance and feedback needed to continuously improve.
Coaching models like GROW and SCORE provide structured frameworks for managers to assess rep performance and create development plans.
Technology like sales engagement platforms also enable on-demand coaching through annotations on recorded sales calls. AI-powered solutions even offer real-time coaching guidance during customer conversations.
Sales Enablement Tools and Technology
Sales enablement platforms bring all the required enablement elements together in one place. Key features include:
Centralized content – Stores sales collateral, training materials, presentations, and other assets in a searchable database reps can access anytime.
Playbooks – Provides structured plays and best practice guidance for different sales situations.
Battle cards – Gives bite-sized overview of products, services, competitors, and key talking points.
Coaching tools – Allows annotations on calls, chat-based guidance, and tracking of rep performance.
Analytics – Offers insights into how content and tools are being used and what drives positive outcomes.
CRM integration – Syncs customer data CRM so enablement resources are tailored for each opportunity and contact.
Top sales enablement solutions include dedicated platforms like Seismic, Highspot, and Allego. CRMs like Salesforce and Microsoft Dynamics 365 also offer built-in enablement capabilities.
The Key Elements of a Sales Enablement Content Strategy
We've covered the importance of centralized, measurable content. But what kinds of content should you actually create?
For sales reps:
Presentation templates
Training materials
Product sheets/guides
Case studies
Competitive comparisons
Objection handling scripts
Call and email templates
Deal guidance checklists
For prospects/customers:
Blog posts
eBooks, guides, whitepapers
Webinars and videos
Research reports
Newsletters
Infographics
Product/service pages
Customer testimonials
This content should be mapped to each stage of the buyer's journey. For example:
| | |
| --- | --- |
| Stage | Content Focus |
| Awareness | Educational materials to establish credibility as an industry thought leader |
| Consideration | Product info, comparisons, and case studies to showcase value |
| Decision | Analyst reports, trial options, and pricing to enable final selection |
| Expansion | Customer success stories, upselling content to spur add-on purchases |
Optimizing this content for search is also important. This involves keyword research, SEO metadata, blogging, and enough unique content volume to improve rankings.
Finally, leveraging marketing automation and enablement tech to distribute content through targeted emails, chat sequences, and customized portals is key. This ensures customers receive the most relevant materials for moving opportunities forward.
Building an Enablement Framework
An enablement framework ties all the components together into an end-to-end structure designed to create consistent rep success.
This starts with a structured sales methodology like MEDDIC or Challenger that gives a defined process for qualifying and closing deals.
Playbooks then provide the tactical activities, templates, and best practices aligned to each stage of the methodology. Playbooks may be role-based working with marketing or geared for inside vs field sellers.
Playbooks can incorporate battle cards with key details on products, pricing, competitors, common objections, and ideal customer profiles. Battle cards give reps quick access to vital info during customer interactions.
Buyer personas that map to targeted segments are also important for personalizing messaging and content.
With this framework in place, reps have clear guidance on what to do and say at each opportunity stage to progress and win deals in alignment with the core sales methodology.
Getting Executive Buy-In and Budget
Given the strategic impact of sales enablement, getting executive buy-in with budget to support your program is crucial for success.
Demonstrating the ROI of Sales Enablement
Like any key business initiative, you will need to build an ROI case and show the tangible value enablement can drive. Be sure to quantify potential benefits such as:
Increased revenue – Enabled reps can generate 20% or more revenue growth.
Faster ramp time – Structured onboarding lowers ramp by 30-50%.
Shorter sales cycles – Guided selling tools decrease sales cycles by 20-30%.
Improved win rates – Better qualified leads and consistent sales process raise win rates by 10-15%.
Higher ASPs – Value-based selling increases average deal sizes.
Greater rep productivity – Centralized content and coaching save 5+ hours per week.
For investments like new sales enablement technology, calculate the direct cost savings from consolidating stacks and projected increases in revenue. This makes the ROI case even stronger.
Setting Clear Goals and Outcomes
In addition to the ROI projections, executives will want to understand what specific goals and outcomes enablement will achieve. Be sure to define:
Quantitative results – revenue growth, cost savings, ramp time, sales cycle acceleration.
Program objectives – implementing core components like training, content strategy, and sales methodology.
Milestones for rolling out initiatives and measuring progress.
With clear ROI projections and an execution roadmap tied to business goals, securing executive sponsorship and budget for sales enablement becomes much easier.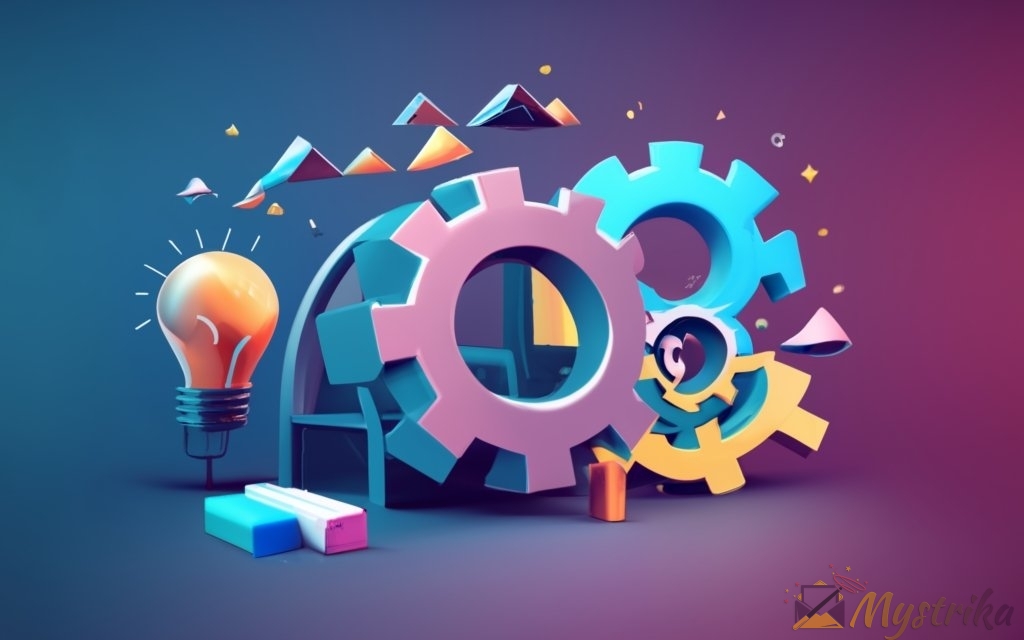 Choosing the Right Sales Enablement Tools
The enablement technology landscape has expanded significantly in recent years. Here are key factors to consider when selecting tools:
Must-Have Features to Look For
Content integration & management – Central hub for all sales materials with permissions control.
Playbooks – Guided selling workflows aligned to sales process stages.
Battle cards/sales sheets – Quick access to product info, objections, competitor intel.
Coaching capabilities – Call annotations, feedback capture, performance tracking.
Analytics – Dashboards with adoption, engagement, and content usage metrics.
CRM integration – Sync customer data for personalized content.
Mobile functionality – Enable sales teams with on-the-go access and guidance.
Optimizing Your Tech Stack
Look for platforms that integrate or have built-in connections with your existing sales technology stack including:
CRM – Dynamics, Salesforce, HubSpot, Sugar, Zoho
Marketing Automation – Marketo, Pardot, HubSpot
Learning Management System – Cornerstone, SAP Litmos, Docebo
Sales Dialers – Outreach, SalesLoft, Groove
This amplifies value by unifying data and systems sales reps use daily.
Top All-In-One Options to Consider
Seismic – The market leader with strong content, playbooks, analytics, and mobility. Intuitive interface with proven ROI.
Highspot – Emphasizes AI-powered content recommendations and analytics. Visually engaging platform.
Allego – Particularly strong video and conversation intelligence capabilities. Natively integrated with Salesforce.
Bigtincan – Robust features focused on field sales readiness and mobile enablement.
There are also more specialized solutions:
MindTickle – For customer-facing readiness from onboarding to skills development.
Pando – Focused on virtual coaching and 1:1 video engagement.
LevelJump – Transforms CRM data into interactive account plans and guidance.
Choosing the right platform depends on your budget, team needs, and existing tech stack. But the huge impact of enablement technology makes it a vital investment.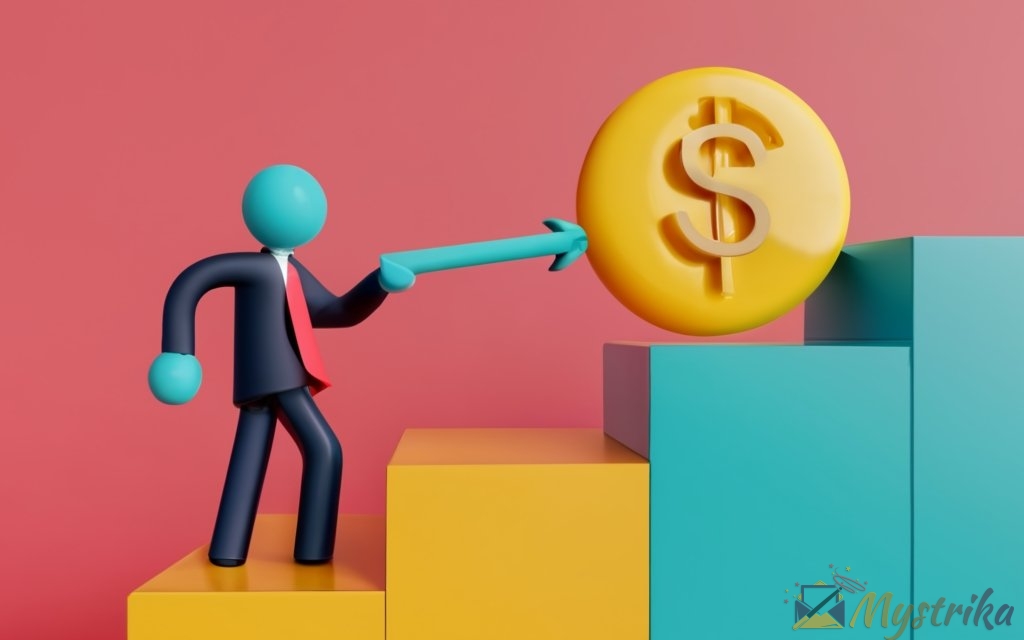 Developing a Sales Enablement Content Strategy
We've explored various types of content required to empower sales teams and engage buyers across the journey. Here are some expert tips for developing an effective content strategy.
Types of Enablement Content for Sales Reps
For Onboarding
Sales methodology training
Introductory product sheets
New hire manuals/checklists
Company culture immersion
For Continued Learning
Microlearning training modules
Coaching session summaries
Updated battle cards
Product release notes
Market/competitor update decks
For Externally-Facing Content
Approved slide templates
Editable presentation decks
Proposal templates
Product one-pagers
Competitor comparison charts
ROI calculators
Mapping Content Across the Buyer's Journey
| | |
| --- | --- |
| Stage | Content to Map |
| Awareness | Blog posts, eBooks, research reports establishing thought leadership. |
| Consideration | Product/solution pages, demos, and comparisons. |
| Decision | Analyst reports, TCO/ROI studies, conference presentations |
| Expansion | Case studies, success metrics, upsell/cross-sell materials. |
Optimizing for Buyer Keywords and Searches
Research target buyer keywords using tools like Ubersuggest.
Prioritize keywords based on search volume and relevance.
Organize content around keyword themes and topics.
Include keywords in titles, subtitles, metadata, URLs, etc.
Create pillar content for ranking high on search results pages.
Repurpose and expand on the content through blogs, videos, and social promotion.
Best Practices for Content Management
Maintain a centralized content repository like a DAM with defined permissions.
Tag content with attributes like product, buyer persona, stage, asset type to facilitate search.
Establish review workflows to keep assets up-to-date.
Limit access by role – e.g. social media content for marketing only.
Use collaboration features for feedback and cross-team development.
Automate distribution through email, chatbots, and embedded customer portals.
Provide self-service content downloads for easy sales rep access on the go.
Developing buyer-focused content and making it easily accessible improves sales productivity. But the impact diminishes without adoption. Arm reps with what they need to excel.
Building a Strong Enablement Framework
An enablement framework ties all the components together into an end-to-end structure designed to create consistent rep success.
This starts with a structured sales methodology like MEDDIC or Challenger that gives a defined process for qualifying and closing deals.
Playbooks then provide the tactical activities, templates, and best practices aligned to each stage of the methodology. They may be role-based working with marketing or geared for inside vs field sellers.
Playbooks can incorporate battle cards with key details on products, pricing, competitors, common objections, and ideal customer profiles. Battle cards give reps quick access to vital info during customer interactions.
Buyer personas that map to targeted segments are also important for personalizing messaging and content.
With this framework in place, reps have clear guidance on what to do and say at each opportunity stage to progress and win deals in alignment with the core sales methodology.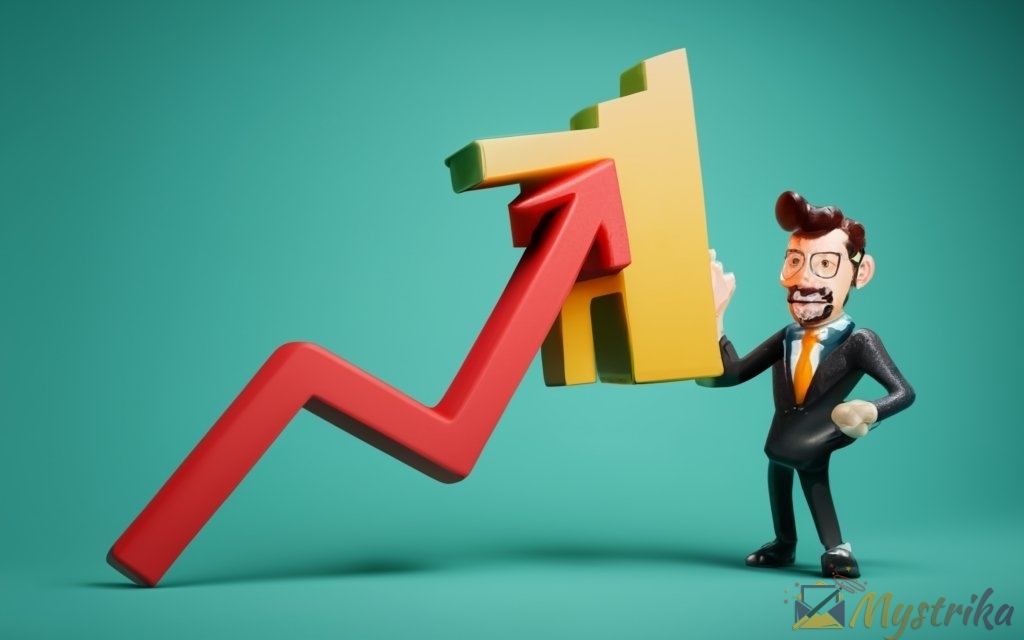 Implementing a Successful Sales Enablement Process
Now that we've mapped out the key elements of an enablement program, let's walk through the process for bringing it all together into an implementation plan.
Formalizing an Enablement Strategy
The first step is formalizing your sales enablement strategy. This involves:
Defining the goals – What revenue, productivity, and performance outcomes will enablement drive?
Identifying stakeholders – Which teams and executives need to be involved?
Assessing current state – What foundational elements like sales methodology and content are already in place? What are the gaps?
Determining timeline and budget – What is the rollout roadmap? How will programs and technology be funded?
Selecting pilot focus – Which segment of the business makes sense to begin with – a region, product line, or buyer profile?
Documenting this strategy provides direction and helps secure stakeholder alignment.
Defining Roles, Responsibilities and KPIs
With a strategy framed, next clarify roles and metrics.
Stakeholders may include:
Enablement leader
Sales enablement team
Sales executives
Sales managers
Sales reps
Marketing team
Training department
Customer success
Responsibilities can cover areas like:
Content creation and management
Facilitating training and coaching
Sales methodology and playbook design
Technology selection and implementation
Adoption tracking and program analysis
KPIs to define will be both programmatic and outcome-driven, such as:
% of reps completing training programs
Sales methodology proficiency scores
Library content utilization rates
Shorter sales cycle times
Increased win rates
Higher customer retention
This rubric of stakeholders, responsibilities, and KPIs ensures alignment.
Conducting Assessments to Inform Program Design
Before finalizing your enablement programs, perform assessments to identify improvement areas.
Sales methodology & process assessment – Identify strengths and weaknesses in the defined sales stages, activities, and best practices.
Content audit – Review existing materials and collate into a centralized asset library while flagging gaps.
Skill assessment – Have sales reps complete evaluations on product, industry, and scenario knowledge.
Technology audit – Document existing sales tools and look for gaps in capabilities or integrations.
Stakeholder interviews – Gather direct input from sales, marketing, and leadership around enablement needs.
These assessments shape the initiatives you roll out to address the biggest deficiencies and opportunities.
Onboarding and Training Sales Reps
Sales rep enablement starts with effective onboarding and training.
Onboarding should provide:
Immersion in company mission, values, and culture
Product and industry training
Intro to methodology, tools, and enablement resources
Ramp plan with milestones mapped to learning modules
Mentorship and field ridealongs
Ongoing training should include:
Live workshops for new product releases, skills enhancement
Microlearning courses on sales techniques and soft skills
Scenario-based roleplay exercises and contests
Assessments to benchmark and verify competency
This combination of onboarding and continuous skills development enables long-term mastery.
Providing Coaching and Playbooks for Ongoing Success
Beyond initial training, sales reps need ongoing support through coaching and playbooks.
For coaching , sales enablement can provide frameworks, technology, and content to elevate managers' guidance. Options include:
Adopting a structured coaching model like GROW or SCORE.
Recording sales calls for annotation-based feedback.
Conducting regular 1:1 coaching sessions focused on rep development areas.
Having managers share best practices through coaching videos.
Tracking quantitative rep performance data to inform coaching.
For playbooks , enablement should develop sales guides covering:
Step-by-step qualification and closing processes.
Objection handling scenarios.
Demo scripts and presentation strategies.
Product FAQs and competitive differentiation.
Buyer messaging aligned to personas.
With regular coaching and playbook usage, reps master skills faster.
Tracking Analytics to Optimize Enablement Initiatives
A final critical component is tracking program analytics to measure adoption and efficacy.
Analytics to track include:
Program Adoption
% of reps completing training modules
Coaching session participation rates
Frequency of playbook content access
Enablement tool logins and depth of usage
Business Impact
Increased sales percentages
Faster ramp time for new hires
Higher rep certification pass rates
Shortened sales cycle duration
Improved win rates
By monitoring these adoption metrics and business KPIs, you can fine-tune enablement programs to maximize their impact. This commitment to continual optimization is key to sustaining a culture of sales excellence.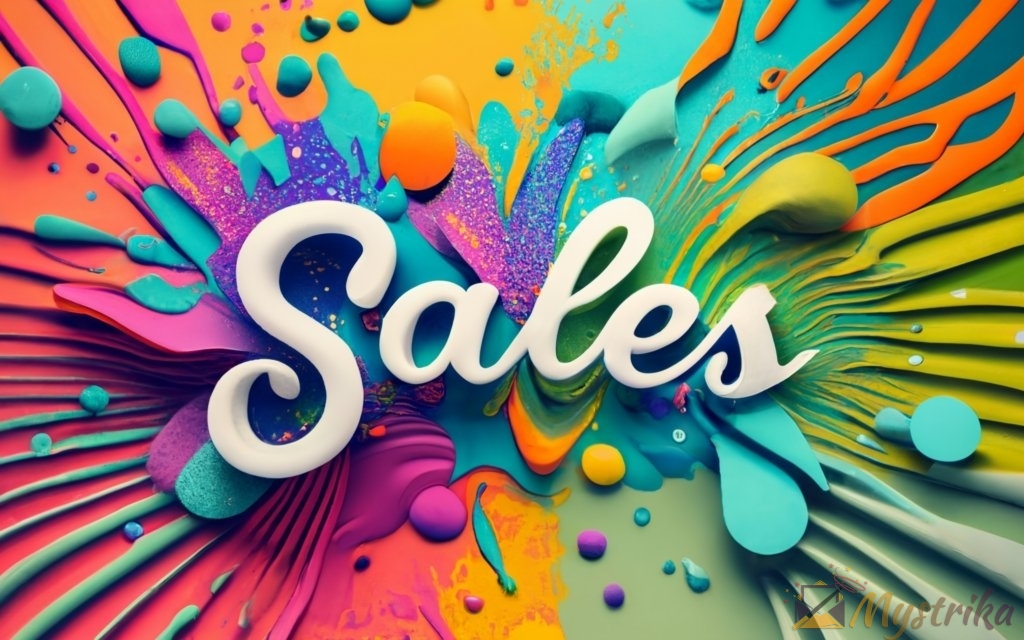 Measuring the Impact of Sales Enablement
Enablement is a strategic initiative like any other – its real value comes from driving tangible outcomes. Here are tips for tracking program impact through metrics.
Key Quantitative Metrics to Track
Revenue growth % – Ultimate proof of effectiveness is increased sales driven by enabled reps.
Sales cycle reduction – Are enabled reps progressing deals faster thanks to skills and resources?
Win rates – Does enablement improve reps' ability to close more deals?
Customer retention – Can retention rates be improved through post-sale enablement?
Rep ramp time – Does formal onboarding accelerate new hires' productivity?
Quota attainment – Are enabled reps hitting their targets more consistently?
Coaching engagement – Tracking coaching session attendance provides adoption insight.
Content consumption – Asset downloads/views indicate engagement with collateral.
Methodology adoption – Certifications completed show methodology proficiency.
Technology to Connect Enablement to Business Impact
Sales enablement software platforms provide analytics to directly correlate programs to revenue, including:
Content analytics – Reports detail how assets are engaging buyers and if they drive outcomes like form fills.
Coaching analytics – Data reveals coaching effectiveness based on teams' performance.
Methodology analytics – Dashboards connect methodology stages completed to won deals.
CRM integration – Opportunity data synced to enablement platforms shows direct sales contributions.
Surveys via enablement technology also deliver feedback from reps on content relevance, coaching value, and program satisfaction.
Continuously Optimizing Programs Based on Insights
Analytics inform how to fine-tune enablement for greater impact:
Improve content – Double down on high-performing assets. Retire outdated or ineffective ones. Fill content gaps.
Refine methodology – If analytics reveal sticking points in the methodology, optimize those stages.
Enhance training – If reps struggle with specific product areas, bolster related training.
Personalize coaching – Focus coaching on each rep's unique development needs based on performance data.
Increase adoption – Get stakeholder input to boost engagement if usage lags expectations.
By regularly reviewing analytics and making data-driven adjustments, enablement evolves and expands its impact.
Take a Measured Approach
Resist making reactionary changes based on limited data. Enablement is a long-game.
Set realistic expectations on ramp time to see program benefits. Track trends over quarters, not just months.
Get stakeholder input to interpret insights holistically.
Patience and commitment to continual optimization will achieve the greatest impact.
In summary, analytics reveal what's working so it can be amplified and what's not to calibrate enablement programs and maximize their ROI.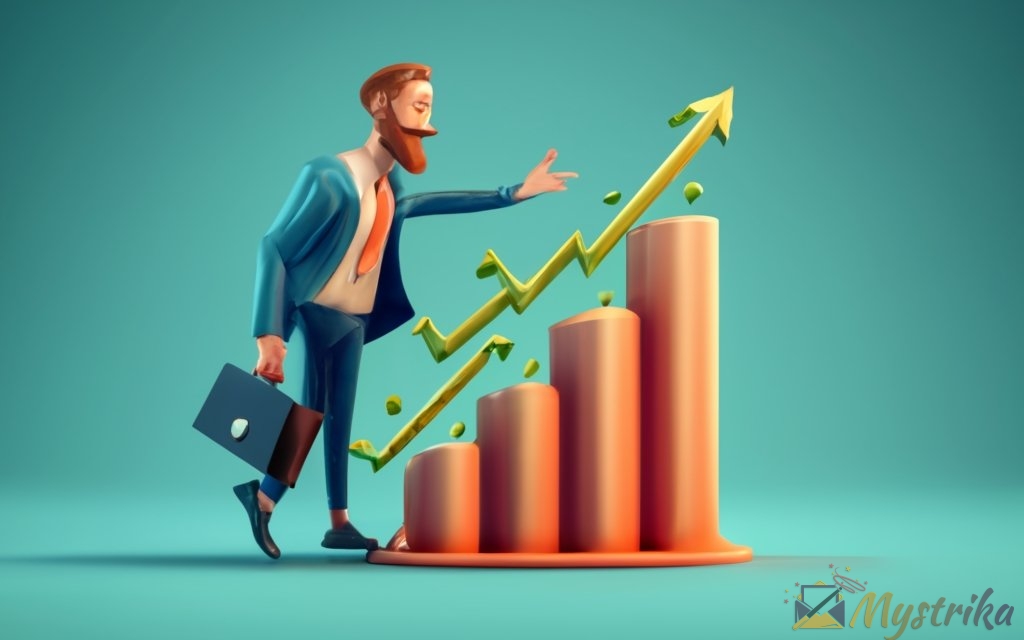 Sales Enablement Trends and Predictions for 2023
The world of sales enablement is constantly evolving with new technologies, strategies, and best practices. Here are 5 key trends and predictions to be on top of for 2023.
1. Enablement for Hybrid Work Environments
The pandemic accelerated the shift to hybrid and remote work models. Sales organizations must enable teams to collaborate and sell effectively in these blended environments.
Expect enablement technologies and programs to focus on:
Virtual onboarding – Onboarding will rely more on microlearning, video, and virtual instructor-led sessions to get new hires up to speed remotely.
Digital selling skills – Training will emphasize digital outreach, social selling, and virtual demos and presentations.
Video coaching – Managers will coach remotely through call reviews, video annotations, and online 1:1's instead of ridealongs.
Mobile enablement – With reps on the go or at home, enablement platforms and content will optimize for smartphones and tablets.
Gamified learning – Games and contests will create digital engagement and motivation replacing in-person competitions and leaderboards.
Virtual talking points – Battle cards and sales plays will provide guidance for engaging buyers through video conferences and digital channels.
2. Leveraging AI and Data for Insights
AI and data analytics will take on larger enablement roles in 2023. For example:
Content analytics – NLP will reveal content engagement levels and buying signals. Content will dynamically adapt based on insights.
Predictive guidance – AI will tap into customer and rep data and then prompt next-best actions during calls.
Smart targeting – Data-backed ideal customer profiles will drive automated, hyper-targeted content distribution.
AI-powered coaching – Algorithms will provide post-call feedback on talk patterns, questions asked, objections missed.
Personalized learning – Systems will auto-recommend microlearning based on individual rep strengths, weaknesses, and goals.
3. Increased Focus on Coaching and Microlearning
Ongoing coaching and bite-sized training will grow as priorities.
Skills-based coaching – Managers will take a more structured approach to developing reps on specific skills like discovery or presenting remotely.
Scaled coaching programs – Digital coaching tools will help managers provide consistent guidance efficiently across distributed teams.
Microlearning adoption – Short, focused video modules will replace lengthy courses given reps' limited attention spans.
Reinforcing methodology – Microlearning focused on methodology stages will keep core concepts top of mind post-training.
Hyper-personalization – AI recommendations will serve up microlearning modules based on individual rep needs and scenarios.
4. Greater Personalization and Segmentation
As teams blend remote and in-office, enablement will "mass customize" to employees' unique situations.
Personalized content – Instead of one-size-fits-all collateral, reps will get targeted assets matching their role, industry, tenure, and more.
Just-in-time guidance – Coaching and microlearning will be prompted situationally when customer conversations require it.
Adaptable training – Instead of broad product training, reps will get nuanced guidance for niche applications they sell.
Hybrid readiness plans – Onboarding and training will align to where reps work, focusing on digital selling for remote versus field reps.
Role-based enablement – Executives, managers, ops, and reps will get enablement pathways tailored to their jobs.
5. More Scaled, Collaborative Enablement
Enablement teams will expand their mandates beyond core sales reps to support broader revenue scenarios.
Cross-department enablement – Customer success, services, partners/channels, and post-sale teams will get integrated enablement.
Industry-specific specialization – For complex verticals, enablement will develop targeted content and programs benefiting multiple departments.
Leveraging 1:Many models – Managers and star performers will contribute guidance at scale through microlearning modules versus just 1:1 mentorship.
Marketing and sales as true allies – Joint KPIs, shared platforms, and integrated workflows will unite these critical divisions.
Expanded content types – Beyond the basics, enablement content strategies will encompass podcasts, interactive video, and other engaging formats.
In Short
Enablement is progressing beyond the basics of onboarding, sales training, and sharing content. Data, analytics, and technology open new possibilities for enablement leaders to increase productivity, improve buyer experiences, and tie programs directly to revenue growth.
Managers are becoming coaches. General training is shifting to targeted microlearning. Content is getting smarter. And sales is partnering with marketing.
The trends point to an elevated strategic role where enablement will be an indispensable revenue function. Those who skillfully leverage data, technology, and collaboration will lead their organizations into the future of selling.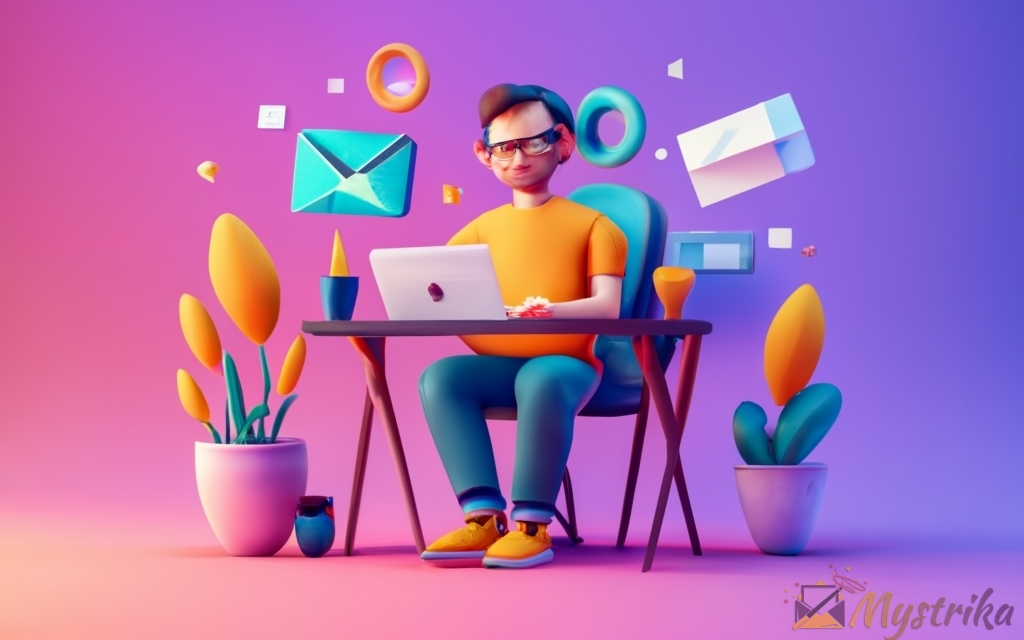 Enablement Challenges to Overcome
While sales enablement delivers tremendous value, it's not without common pitfalls and challenges. Being aware of these potential obstacles is the first step to avoiding them.
Gaining Executive Buy-In and Support
Without executive sponsorship, enablement initiatives will struggle to get prioritized and funded. To secure leadership buy-in:
Demonstrate ROI – Build a business case showing how enablement will increase revenue, productivity and performance. Use data from industry research and peer benchmarks.
Set strategic objectives – Tie programs to company goals like improving win rates, shortening sales cycles, and ramping new hires faster.
Start small, deliver wins – Prove value with limited initial scope before seeking full rollout budget approval.
Pair technology with training – Platforms alone won't transform sales. Highlight holistic plans to upskill people.
Formalize enablement – Elevate enablement as a discipline with executive leadership rather than just tactical project-based efforts.
With direction, financial commitment, and governance from leadership, enablement gains legitimacy enterprise-wide.
Achieving True Sales and Marketing Alignment
Misalignment between sales and marketing is a prime reason enablement falls short. Symptoms include:
Sales resistant to use marketing collateral.
Messaging differences across touchpoints.
Duplicative content efforts.
Technology and data siloes.
To unite these critical groups:
Set joint KPIs for enablement around leads passed, cycle times, and win rates.
Have marketing craft persona-based content hand-in-hand with sales reps.
Develop integrated workflows across CRM, marketing automation, and enablement tech.
Form an enablement steering committee with cross-department leadership.
Base incentives around shared goals and metrics.
With sales and marketing strategically allied, enablement content and programs sing.
Moving from Tactical Training to True Readiness
Many enablement efforts center on disjointed product education rather than strategic readiness. Symptoms of this include:
Training limited to new hire onboarding.
Materials focused exclusively on features.
Piecemeal instead of coordinated program elements.
Lack of reinforcement post-training.
Readiness goes beyond one-off training to include:
Ongoing microlearning and coaching.
Methodology mastery and skill development.
Reduced repetition via playbooks, battle cards, and tools.
Content that helps reps advise and position.
Reinforcing training with practice scenarios.
This comprehensive approach transforms reps into trusted advisors.
Keeping Enablement Technology Current
Many enablement tech stacks fall behind in leveraging latest capabilities. Warning signs are:
Disjointed systems requiring constant toggling.
Outdated interfaces reps avoid engaging with.
Minimal usage tracking or content personalization.
Nonexistent or manual CRM integration.
To optimize enablement tech:
Consolidate platforms where possible – e.g. CRM with built-in enablement.
Implement mobile apps and self-service download features.
Select AI-powered platforms to scale coaching and content targeting.
Build APIs and single sign-on across tools for seamless usage.
Develop adoption goals and review analytics regularly.
With seamless next-gen tech, enablement reaches its full potential.
Maintaining Content Relevance and Impact
Content issues like irrelevance, staleness, and excess volume plague programs. Watch for:
Generic content that lacks audience targeting.
Assets created once then untouched for years.
Huge libraries where current materials are buried.
Minimal usage tracking or optimization.
To keep content relevant and impactful:
Personalize content to personas, industries, and roles.
Establish cadences for continual content development and sunsetting outdated materials.
Curate libraries around best performers and buyer engagement data.
Build feedback loops with sales on content needs and adoption.
Arm reps to track content ROI during customer engagements.
By continually optimizing content, its value stays high.
In nutshell
Enablement may be a newer discipline but avoiding common pitfalls is nothing new. Goals without execution rarely happen. Technology doesn't drive adoption. Content without relevance lacks impact. Point solutions feed siloes.
Leadership, strategy, change management, and cross-functional involvement have always driven success. Enablement is no different. Build these elements into your foundations and programs, and results will follow.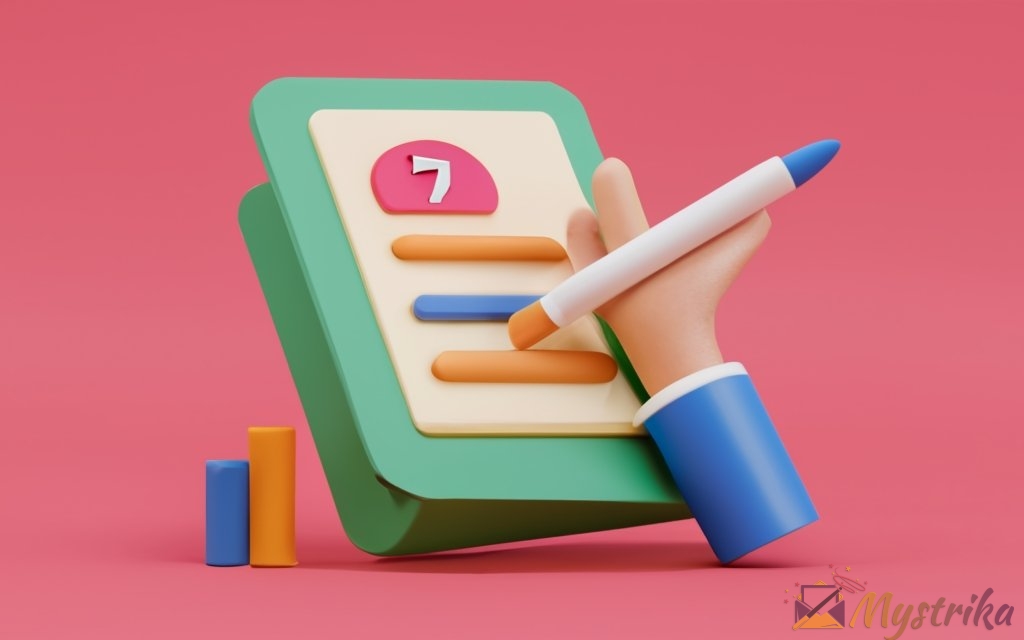 Tips for Enablement Success in 2023
We've covered many facets of building a successful enablement program. To wrap up, here are 6 fundamental tips to drive results in 2023.
1. Start Small and Iterate
The most effective programs begin with tight scope and room to adapt.
Rather than boiling the ocean, pick a pilot focus like a region, product line, or just new hires to prove value before expanding.
Once results come in, you can widen scope. But patience in the early stages is key.
On the first iteration, resist over-engineering the details. For instance, build a simple playbook template rather than comprehensive guides for every scenario.
Get something in front of reps fast, then enhance based on feedback and usage.
An iterative approach allows for continuous improvement while demonstrating quick wins.
2. Maintain Focus on Driving Revenue
It's easy for enablement to slip into a reactive role of answering one-off requests and putting out fires.
But maintaining strategic alignment to revenue is vital:
What behaviors and outcomes do our priorities drive?
How does our plan map to the sales process and funnel goals?
Are coaches guiding reps on revenue-focused skills like expanding accounts?
Does our content showcase value drivers and commercial insights?
Are we tracking platform usage on key commercial actions like presenting proposals?
This revenue focus maximizes enablement's impact on results.
3. Prioritize Readiness and Coaching
Information and technology provide the "what." But coaching provides the "how" for executing in the field.
Sales managers say coaching is their highest priority but spend minimal time doing it.
Reverse that ratio. Allocate managers' time primarily to 1:1 coaching while enabling them with frameworks, content, and tools to scale guidance across the team.
Similarly, don't just run reps through basic product training. Deliver experiential learning through roleplay scenarios, peer coaching, and virtual practice.
Skills mastery comes from doing, not just knowing.
4. Leverage Enablement Technology
Platforms like Seismic, Highspot, and Allego provide content, training, coaching, and analytics in one place.
But technology only works if adopted. Get user input on needs, drive platform consistency, and track usage metrics maniacally at first.
Workshops, incentives, and friendly competition help drive engagement.
Integrations with CRM and marketing automation also boost technology ROI by unifying systems.
With the right platform approach, technology acts as a true force multiplier.
5. Collaborate Closely With Sales
Marketing may create materials, but sellers are the ones who ultimately use it.
Work hand-in-hand with sales leaders and frontline reps to build the right artifacts:
Conduct ridealongs to experience enablement gaps firsthand.
Run working sessions to build content and plays collaboratively.
Gather feedback proactively and embed input channels into processes.
Take a consultative approach , presenting insights and options versus top-down directives.
This collaborative ethos ensures programs align to the field.
6. Obsess Over Impact and Continuous Optimization
Sales enablement is a marathon, not a sprint.
Expectations for results must be realistic. Full maturity takes 12-18 months.
Instead, take a dashboard approach to gauge progress:
Usage metrics show engagement and adoption.
Sales metrics reveal business impact directionally through trends.
Stakeholder feedback provides qualitative insights on improvements.
Review progress regularly. Test new ideas through pilots. Improve iteratively.
Staying obsessive about impact accelerates enablement's trajectory.
Make 2023 a Breakthrough Year
With executive support, strategic alignment, pilot programs, usage tracking, and stakeholder collaboration, your enablement efforts will thrive this year.
Avoid overengineering or overthinking things initially. Deliver value, seek feedback, and go from there.
By maintaining focus on improving sales behaviors, your programs will soon be generating impressive outcomes.
With a balanced approach leveraging people, content, process, and technology, 2023 will mark a new era for sales enablement at your company.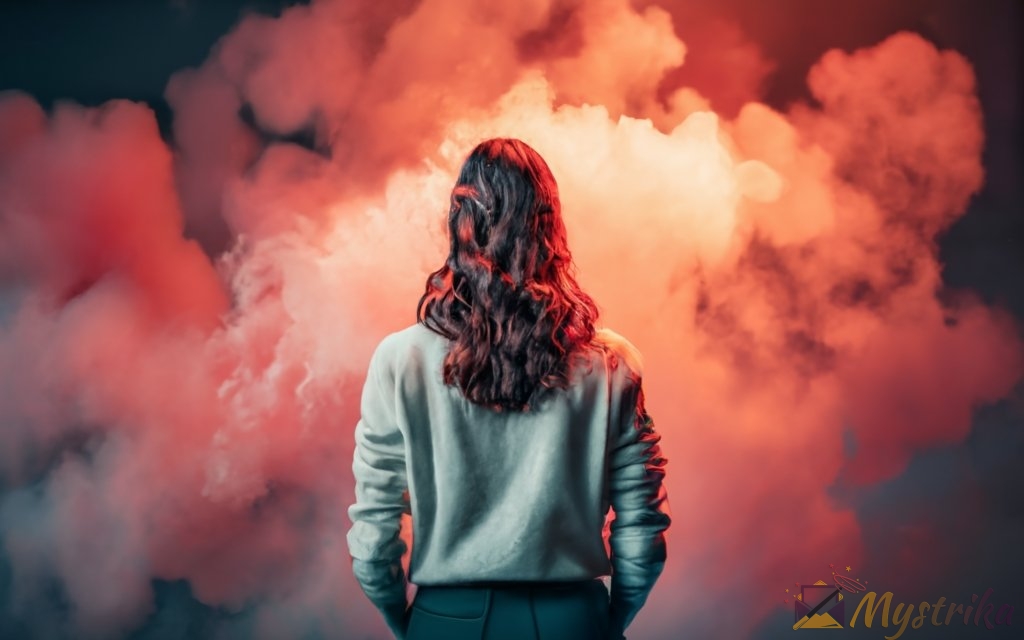 The Future of Sales Enablement
The sales enablement landscape continues to evolve rapidly. Here are 4 predictions on what the future holds as this strategic capability matures.
Continued Convergence of Sales and Marketing
The partnership between sales and marketing will grow even deeper as enablement breaks down siloes between the two functions.
Shared KPIs, unified technology stacks, and integrated workflows will become the norm versus the exception.
Marketing content and messaging will seamlessly carry through to sales execution.
Joint quarterly business reviews will replace isolated sales and marketing meetings.
This unity will also expand to other roles:
Product marketing providing detailed enablement on launches and releases.
Customer success fueling post-sale enablement and renewal content.
Sales engineers collaborating on technical enablement assets and field guidance.
With enablement as the glue, sales and marketing will function as true allies optimized around shared goals.
Expansion Into Full Spectrum Enablement
Sales enablement will progress beyond just equipping core sales roles.
The same approach of skills training, cohesive guidance, and content sharing will propagate across other teams.
For example:
Channel partner enablement – Tools and programs to effectively onboard, train, and coach partner sales teams.
Services enablement – Readying delivery teams with pricing, messaging, and customer content to drive cross-sell/upsell.
Customer success enablement – Playbooks and training to equip CSMs to upsell, cross-sell, and retain accounts.
This expansion will require specialized content and messaging for each audience while leveraging enablement technology as the unifying layer.
Full spectrum enablement will ultimately help organizations coordinate every external-facing function to accelerate growth.
Ongoing Innovation in Enablement Technology
As enablement grows in strategic importance, technology innovation will accelerate to meet rising demands.
Predictive intelligence – AI will harness data to prompt optimal coaching and content recommendations in real time during buyer interactions.
Dynamic content – Content will update automatically as products, markets, and personas evolve so reps always have the latest assets.
Virtual onboarding & coaching – AR/VR/MR will enable interactive onboarding through simulated roleplay scenarios and experiential learning.
Auto-personalization – Systems will detect interaction patterns and auto-tailor guidance and content to individual rep behaviors.
Unified enablement platforms – Vendors will integrate tools like practice simulation, content management, and conversation intelligence into all-in-one solutions.
Technology breakthroughs will enable the next level of sales readiness.
Rising Strategic Value and Executive Support
As results grow tangible, organizations will increasingly recognize enablement's strategic value and provide greater executive support:
Enablement leaders will join executive committees and report directly to revenue leadership.
Investments will grow in people, content, and technology as programs scale across divisions.
Sales enablement training pathways and professional certifications will emerge as growth skills for practitioners.
Cross-department enablement steering committees will form, unifying leaders around shared objectives.
Recruiting top enablement talent will become as critical as other sales and marketing roles.
Persona-based messaging will achieve brand status on par with corporate vision statements.
This rising prominence will cement enablement as an elevated business function and true driver of revenue growth.
Conclusion
The future of enablement is bright. As sales and marketing converge, post-sales adoption grows, technology disrupts, and executive commitment increases – enablement will sit at the heart of some of the most successful businesses.
For enablement leaders, there is no time like the present to elevate your organization's maturity. With a strategic plan, executive support, and a step-by-step roadmap focused on adoption and outcomes – you have the blueprint to transform sales results.
Now go enable your sales teams for increased effectiveness, efficiency and productivity – and drive revenue growth like never before.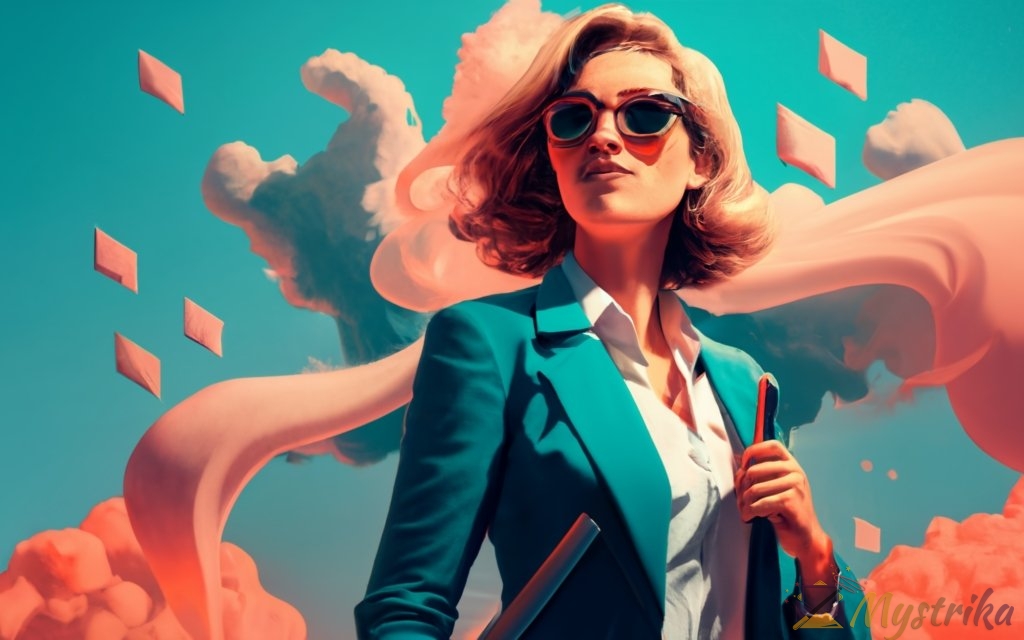 Key Takeaways
Sales enablement is the strategic process of providing sales teams with the information, content, training, coaching, and tools needed to sell more effectively.
Core components of enablement include sales training, coaching, content strategy, process optimization, and performance tracking.
A successful enablement program starts with executive sponsorship, assessments, and a phased implementation approach focused on driving adoption and outcomes.
Key to results are enablement frameworks aligning methodology, personas, playbooks, and battle cards. These provide the "what" and "how" for consistent selling.
Ongoing skills development via microlearning and coaching is critical as buyer expectations evolve. Enablement technology also plays a force multiplier role.
Sales and marketing alignment is foundational, aided by unified systems, joint KPIs, and integrated content strategies.
Trends point to expanded enablement across roles, data-driven personalization, and elevated strategic value. But focus should remain on revenue impact.
Overcome common pitfalls like lack of executive support, ineffective training, and outdated tech stacks with a comprehensive change management approach.
By maintaining a strategic focus on improving sales behaviors, enablement programs generate remarkable outcomes of increased revenue, productivity, and performance. Here are some frequently asked questions about sales enablement:
Frequently Asked Questions
What are the main goals of sales enablement?
The goals of sales enablement are to increase sales productivity, improve sales performance, and drive faster revenue growth by equipping sales teams with the proper training, content, tools, and resources they need.
How is sales enablement different from sales operations?
Sales operations focuses more on territory design, quota setting, sales technology configuration, and improving sales process efficiency. Sales enablement specifically centers on providing sales reps with the readiness and capabilities to execute the sales process successfully.
What types of content are used in sales enablement?
Common sales enablement content includes sales methodology training, product sheets, ROI calculators, presentation templates, objection handlers, account planning templates, competitor battle cards, and conversation guidance for sales situations.
Who leads sales enablement initiatives?
Dedicated sales enablement managers or VP-level enablement roles typically lead and manage sales enablement strategies and programs. But collaboration across sales, marketing, and L&D is required for enablement success.
What technologies are included in a sales enablement stack?
Sales enablement technologies like Highspot, Seismic, and Allego provide content libraries, guided selling tools, coaching capabilities, and analytics dashboards. Integrations with CRM and marketing automation are also important.
How do you track the impact of sales enablement programs?
Key metrics to track include revenue growth, win rates, deal sizes, sales cycle reduction, quota attainment, onboarding ramp time, content usage rates, and coaching engagement. Dashboards in enablement platforms track program adoption.
How can sales enablement programs evolve?
Areas of enablement program evolution include expanding across roles like partner and customer success enablement, leveraging data and AI for personalization, increasing coaching focus, and elevating enablement strategically with executive support.
What are best practices for gaining adoption?
Getting stakeholder input, tracking usage closely, incentivizing engagement, optimizing technology, piloting changes, and communicating success stories help drive adoption of sales enablement initiatives.
How long until enablement impact is realized?
Depending on program scope, it typically takes 6-12 months to realize initial sales enablement program benefits. Full maturity can take 12-18 months. Starting small and iterating based on data allows programs to evolve and expand impact over time.