Earn the big commissions and become an MVP on your sales team. This comprehensive guide reveals the traits, strategies, and proven steps for mastering the art and science of selling. Unlock the methods that allow elite sales experts to influence prospects, crush quotas, and continually hone their craft.
What is a Sales Expert?
A sales expert is a professional who has mastered the art and science of selling. They have extensive knowledge, skills, and experience that allows them to excel at driving sales growth. Sales experts are highly valued by organizations for their ability to generate new business, retain and expand existing accounts, and hit ambitious revenue targets.
Responsibilities of a Sales Expert
The core responsibility of any sales expert is to sell products or services and meet sales goals. However, their day-to-day duties can vary based on their industry, role, and level of seniority. Here are some of the key responsibilities commonly associated with sales experts:
Business Development – Sales experts are responsible for attracting new business and managing sales pipelines. This requires prospecting potential new accounts, initiating contact, developing relationships, and working sales opportunities through the sales cycle to close new deals.
Account Management – For existing customers, sales experts manage the account relationship. This involves ensuring high levels of customer satisfaction, upselling additional products/services, and securing contract renewals.
Consultative Selling – Sales experts go beyond transactional selling to provide consultative value to customers. They understand the customer's pain points and challenges, and position solutions that deliver clear business outcomes.
Negotiation – Sales experts must be skilled negotiators to secure mutually beneficial deals. This involves tactics like uncovering motivators, making strategic concessions, seeking win-win scenarios, and overcoming objections.
Analytics & Reporting – Tracking sales data and metrics allows sales experts to measure their performance. Sales experts regularly report on progress to forecasts, pipeline opportunities, and closed sales.
Coaching & Mentoring – Senior sales experts often take on coaching and mentoring roles. They train junior sales team members to improve their selling skills and productivity.
Sales Strategy – At advanced levels, sales experts get involved in strategic sales planning and process optimization activities to improve sales efficiency.
Skills and Qualities of Successful Sales Experts
To excel as a sales expert requires an expansive skillset combining both innate traits and learned abilities. Here are some of the most important skills and qualities shared by highly successful sales experts:
Communication Skills – From presentations to phone calls to written communication, sales experts must convey ideas effectively. Strong verbal, non-verbal, writing, and listening skills are essential.
Persuasive Ability – Sales experts need persuasion skills to influence prospects and close deals. Using tactics like social proof, reciprocity, and scarcity can help drive conversions.
Adaptability – Sales experts tailor their style and approach based on different customer personalities. Being adaptable and thinking on your feet keeps prospects engaged.
Empathy – Understanding prospects' perspectives and pain points is crucial. Sales experts build trust by demonstrating empathy for customers' needs.
Motivation – Persistence through rejection and setbacks is vital. Sales experts are self-motivated to keep striving in the face of adversity.
Proactive – Top sales pros don't wait for opportunity, they actively create it through prospecting, networking, and lead generation activities. Proactivity is key.
Competitiveness – Sales is often a numbers game. Competitive sales experts push themselves to exceed targets and outperform their peers.
Confidence – Sales experts exude confidence based on their track record of success. This helps put prospects at ease during the sales process.
Assertive – Sales experts strike the right balance between being appropriately assertive and respectfully persistent in selling situations.
Business Acumen – Understanding business drivers is crucial when selling B2B. Sales experts leverage financial and industry knowledge to connect with prospects.
The most successful sales experts continuously build on their skills and evolve as the selling profession changes over time. But developing the right core mindset, behaviors, and competencies outlined above provides a solid foundation to excel as a sales expert in any industry.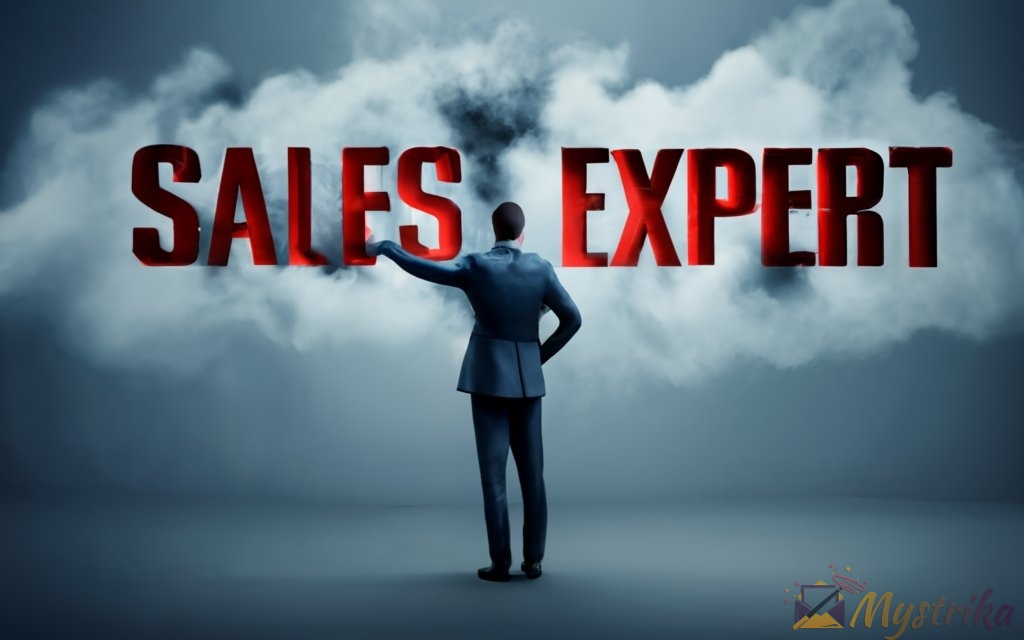 Steps to Become a Sales Expert
Becoming a sales expert doesn't happen overnight. It takes dedication to continually build up your skills, experience, and professional network. Here are the key steps to set yourself on the path to becoming an elite sales pro:
Get a Bachelor's Degree
While some sales roles don't require a college degree, earning a bachelor's degree from an accredited university provides a tremendous leg up. A college degree demonstrates commitment, capacity to learn, and a baseline level of professionalism that many employers seek.
When choosing a major, popular options include:
Business Administration
Marketing
Communications
Psychology
Economics
However, you can major in any subject as long as you develop relevant skills. Coursework in communications, marketing, persuasion, psychology, and business disciplines like accounting and finance can be very applicable to a sales career.
During college, also take advantage of sales-related internships, leadership roles in campus organizations, public speaking practice, and networking with professors and alumni in your desired sales field. These all provide valuable real-world experience.
Gain Sales Experience
There is no teacher like actual experience when it comes to sales. During or after college, seek out entry-level sales roles to start honing your skills.
Common entry-level sales positions include:
Sales Associate
Account Executive
Sales Representative
Inside Sales Representative
Retail Sales Associate
Almost any position that involves communicating with customers, prospecting leads, managing a sales pipeline, negotiating deals, and closing sales can set you up for success as a sales expert. Early sales roles teach you sales fundamentals, help you discover strengths and weaknesses, and foster resilience when dealing with rejection. They provide the sales foundation to rise up the ranks.
Develop Your Skills
Beyond formal education and work experience, purposefully developing critical sales skills is instrumental to reaching expert status.
Communication Skills
Mastering communication in all its forms is essential. This includes written skills for emails/proposals, verbal skills for calls/presentations, nonverbal skills like body language, and active listening skills to build rapport. Seek opportunities to sharpen communication abilities.
Persuasion and Influence
Sales experts leverage advanced persuasion and influence tactics to drive conversions. Study techniques like uncovering motivators, framing, strategic concessions, reciprocity, social proof, and scarcity. Combine them fluidly during the sales process.
Product and Industry Knowledge
Truly understand your product's value proposition, key features, use cases, and customer personas. Also immerse yourself in industry knowledge covering trends, competitors, pricing, regulations, challenges, and innovations. Become a trusted advisor.
Technological Skills
Master essential sales technologies like CRM, sales enablement, and analytics tools. Also get comfortable with productivity software, social platforms, and video conferencing essential for sales.
Build Your Professional Network
A robust professional network accelerates sales success. Attend industry events and conferences to connect with fellow sales professionals, prospects, experts, and company leaders.
Build relationships through introductions, informational interviews, and joining associations. Leverage social media platforms like LinkedIn to expand your network.
These connections provide insider tips, job opportunities, referrals, key introductions, and mentorship to enhance your sales expertise.
Get Sales Certifications (optional)
While not required, obtaining sales certifications can validate your expertise and give you a competitive edge. Some popular sales certifications include:
Certified Professional Sales Person (CPSP)
Value Selling Associate (VSA)
Miller Heiman Sales Certification
Huthwaite SPIN Selling Certification
Sandler Sales Foundations Certificate
Compare certification program curriculum, costs, formats, and reputation when choosing one that matches your selling style and industry.
Consider a Master's Degree (optional)
Pursuing an advanced degree like a Master of Business Administration (MBA) or Master's in Sales Leadership can further distinguish top sales talent while advancing business acumen.
However, hands-on sales experience trumps academics long-term. Carefully weigh the costs and benefits of another degree – you may get more value from professional certifications or specialized sales training programs.
Becoming a high-performing sales expert is not easy, but intensely rewarding. Follow these steps to chart your course and invest dutifully in your sales education, abilities, and network. With focused effort and perseverance, you will earn sales expert status.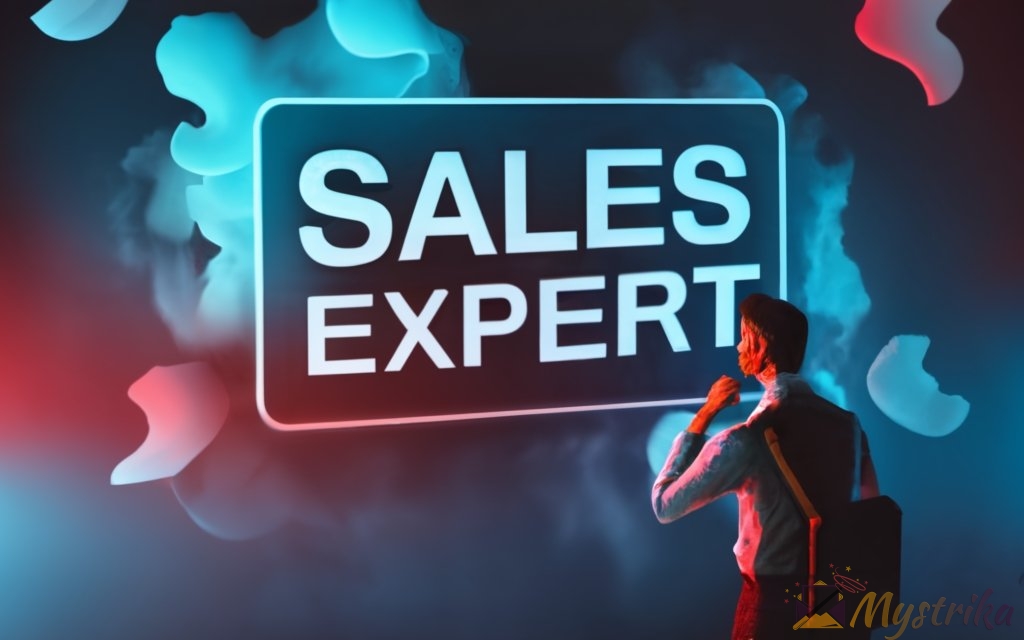 Sales Expert Job Description
Sales experts have a multifaceted role that goes far beyond just selling. Here are some of the key components that comprise the typical sales expert job description:
Developing Client Relationships
At the heart of a sales expert's role is building sustainable business relationships. Sales experts:
Prospect potential new accounts through lead generation activities, cold outreach, referrals, and networking.
Initiate contact with prospects and work through the sales cycle using consultative selling techniques.
Establish rapport and trust with prospects through demonstration of product value, industry/business acumen, and strong communication skills.
Uncover customer pain points and challenges through probing questions and active listening.
Position customized solutions tailored to each prospect's needs and desired outcomes.
Negotiate win-win agreements addressing value, pricing, terms and conditions, and service expectations.
Close new deals and onboard customers, ensuring a smooth transition experience.
Manage post-sale customer accounts by regularly connecting, addressing concerns, and nurturing the relationship.
Proactively communicate with customers to ensure high satisfaction levels and identify upsell/expansion opportunities.
Through nurturing long-term partnerships with customers, sales experts provide ongoing value beyond the initial sale.
Achieving Sales Targets
Sales experts are accountable for consistently hitting and exceeding demanding sales targets. Typical responsibilities related to sales quotas include:
Understanding assigned quotas and revenue goals for both new sales and renewals.
Developing strategic territory plans and account strategies to methodically penetrate their market.
Tracking sales activities, pipeline metrics, and win rates using the CRM system and sales reports.
Analyzing trends in lead generation, prospect engagement, quote conversion, average deal size, and other key performance indicators.
Modifying strategies based on data insights to optimize quota attainment.
Consulting sales operations/management on quota planning, forecasting, and progress to quotas.
Identifying any blocking issues, resource gaps, or support needs compromising sales results.
Coordinating with marketing team on lead generation campaigns and demand generation activities.
Motivating team members to maintain focus and effort through sales slumps.
Sales experts take ownership for consistently delivering on their numbers through careful planning, execution, and analysis.
Creating Sales Strategies
Based on their frontline experience, sales experts play a key role in shaping sales strategies and processes. Their responsibilities in this area include:
Providing feedback on what sales approaches, messaging, tools, and collateral are most effective.
Recommending fresh prospecting ideas based on target customer research and market trends.
Advising on ideal sales workflows and pipeline structure for their product and market.
Identifying common bottlenecks and friction points in the sales process and proposing improvements.
Suggesting useful features or enhancements for CRM and sales enablement systems.
Sharing competitor intelligence and best practices that could strengthen sales.
Co-developing new incentivization programs, promotions, and selling initiatives to drive growth.
Contributing perspectives on sales challenges, untapped opportunities, and potential new segments to target.
Sales experts act as a strategic bridge between sales leadership and frontline selling motions. Their insights help shape successful sales strategies.
Coaching and Training Sales Teams
Sales managers rely heavily on the mentoring and coaching abilities of tenured sales experts to develop less experienced teammates. Sales experts fulfill coaching responsibilities by:
Providing training on product knowledge, selling methodologies, tools, and administrative processes to onboard new team members.
Observing sales calls and providing constructive feedback to improve messaging, objection handling, and closing skills.
Shadowing team members in the field to offer real-time coaching and modeling of proper techniques.
Reviewing CRM data and analytics with reps to identify areas for improvement and create development plans.
Motivating struggling team members by sharing rejection coping strategies and their sales success stories.
Recognizing top performers on the team and fostering healthy competition.
Serving as a trusted advisor for guidance on challenging accounts and tricky sales scenarios.
Conducting team huddles and sales meetings to disseminate best practices and reinforce training.
Leveraging their expertise to mentor younger reps accelerates new team member ramp up and boosts sales capacity.
Monitoring Trends and Market Conditions
Sales experts make it their business to intimately understand their market and the trends impacting their customers. Key responsibilities here include:
Regularly researching their industry, competitors, disruptive technologies, and economic conditions.
Tracking market indicators relevant to customer budgets, needs, and priorities.
Identifying emerging customer requirements, pain points, and behavioral shifts.
Monitoring regulatory and legislative changes affecting their market.
Evaluating the competitive landscape, including pricing, products, strategies, and messaging.
Synthesizing insights from research, customers, events, and thought leaders.
Assessing indicators of market growth or decline overall and by customer segment.
Anticipating impacts and potential opportunities based on market intelligence.
Communicating noteworthy trends, innovations, or disruptions to sales leadership.
This market awareness helps sales experts adapt pitches and navigate dynamic selling landscapes.
Preparing Reports and Analytics
Sales experts are responsible for tracking and documenting sales activities and results. Their administrative duties include:
Entering detailed data in the CRM on interactions, opportunities, and pipeline status.
Producing weekly/monthly reports on deals closed, pipeline health, lead metrics, win rates, and activity levels.
Analyzing sales data to identify baseline performance and high-impact activities.
Documenting competitor encounters, customer issues, market observations, and other field insights.
Developing well-organized sales presentations and collateral tailored to executive needs.
Preparing and presenting recommendations to improve sales efficiency and results.
Collaborating with Sales Ops to ensure data hygiene and maximize CRM adoption.
Participating in quarterly business reviews regarding sales team performance and forecasting.
Delivering relevant reporting and insights is crucial for optimizing sales productivity over time.
Sales experts juggle a wide array of responsibilities critical to sales generation, customer success, and growth strategy. Mastering this diverse set of capabilities marks the progression to sales expert status.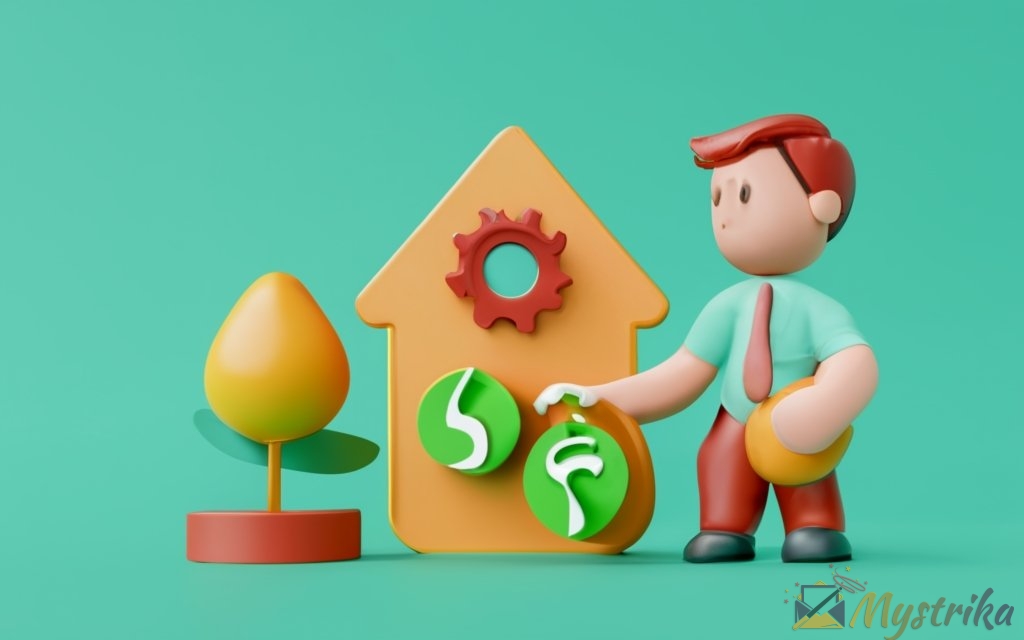 How Much Do Sales Experts Earn?
Sales experts are well-compensated for their vital role driving revenue for organizations. Here is an overview of the earning potential for these sales pros:
Salary Range for Sales Experts
According to recent data, the average base salary for sales experts in the United States is between $60,000 to $100,000 annually. With bonuses and commissions added, total compensation ranges from $75,000 up to $200,000+ at the senior level.
However, sales expert salaries vary significantly based on these factors:
Industry – Pharmaceutical and financial sales experts earn the highest salaries. Retail is on the lower end.
Experience Level – Entry-level salaries range from $40k-$60k, mid-career $60k-$120k, and senior experts above $120k+.
Company Size – Experts at large enterprises earn more than those at smaller companies.
Location – Major metro regions pay more than rural areas.
Performance – Top performers can double their earnings compared to average.
While base salary provides reliable income, commission is where sales experts make the bulk of their money. Commission percentages range from 5-15%, with accelerators hitting 20%+ on volume.
Top Paying Industries for Sales Experts
These industries offer the highest pay for experienced sales experts due to big deal sizes and lucrative commission structures:
Pharmaceutical Sales – $125k-$250k+
Financial Services – $150k-$300k+
Medical Device Sales – $100k-$200k+
Technology Sales – $175k-$250k+
Industrial Sales – $100k-$200k
Insurance Sales – $100k-$150k+
Business Services Sales – $100k-$250k
Automotive Sales – $70k-$120k+
Consumer Products Sales – $60k-$120k
When targeting the highest earning sales roles, focus your career on these premium-paying sectors.
Factors Affecting Sales Expert Salaries
There are several factors impacting a sales experts earning power:
Company Size – Large enterprises can pay 20-30% more than small businesses. Big deals and clients boost commissions.
Client Budgets – Selling high-ticket products/services allows for larger commission checks.
Commission Structure – Overachievers optimize earnings with accelerators and uncapped commissions.
Product Margins – Higher product margins enable more pricing flexibility and profit sharing.
Account Types – Large strategic accounts offer greater income potential than small accounts.
Sales Cycle Length – The longer the sales cycle, the bigger the deal size.
Economy – A strong economy produces more sales opportunities.
Territory – Dense metro territories increase earning potential.
Sales experts seeking maximum income potential carefully evaluate these factors when choosing sales roles and companies to work for.
With the right mix of skills, experience, and selling situation, sales experts can earn an impressive living contributing to revenue growth. But it takes work to reach the highest tiers of sales compensation.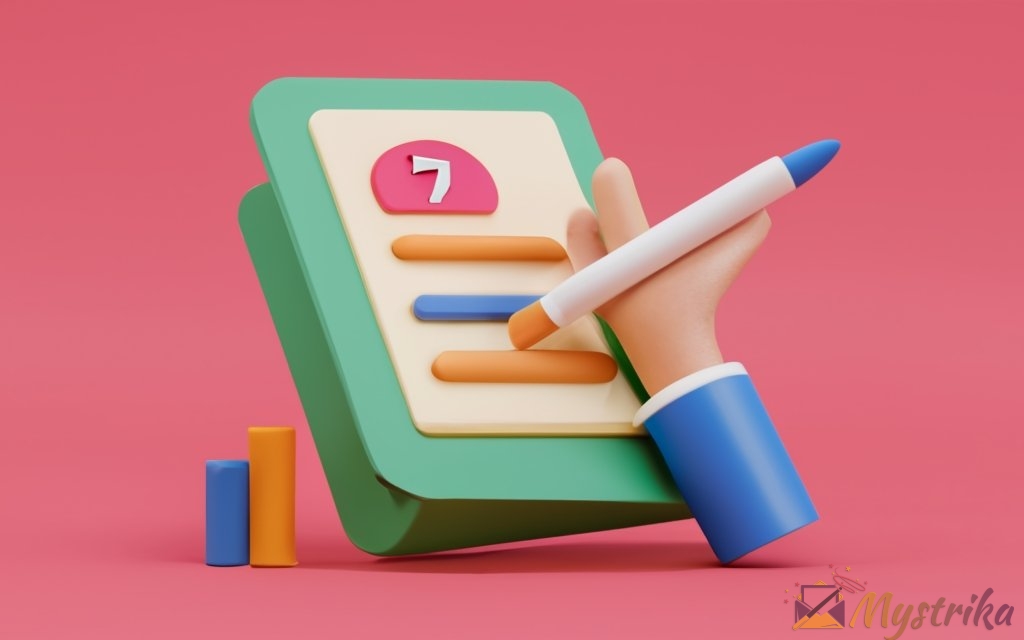 Types of Sales Expert Jobs
While all sales experts aim to generate new business, the day-to-day responsibilities can vary significantly across industries. Here is an overview of sales experts roles in 5 major sectors:
Automotive Sales Expert
Automotive sales experts work at car dealerships selling vehicles to retail consumers. Responsibilities include:
Greeting customers browsing the dealership showroom floor
Asking probing questions to understand customer needs – family, commute, work, features
Matching customers to vehicles that fit their lifestyle and budget
Educating customers on available models, specifications, technologies, and options
Demonstrating and test driving vehicles with customers
Negotiating pricing and purchase terms on vehicles and add-ons like warranties
Overcoming objections and closing the sale
Advising customers on financing options and completing paperwork
Developing rapport to earn repeat business and referrals
Automotive sales experts must build trust and convince customers to make major purchase decisions. They combine excellent relationship skills with in-depth product knowledge.
Pharmaceutical Sales Expert
Pharmaceutical sales experts promote prescription medications and medical devices to physicians and hospital networks. Their role involves:
Building relationships with doctors, hospital administrators, and key healthcare decision makers
Organizing in-service education for medical staff on pharmaceutical products
Presenting clinical trial results and product benefits to reinforce quality and efficacy
Providing approved materials and samples to healthcare providers
Gathering insight into patient needs and prescribing influences
Addressing safety concerns and differentiating from competitor medications
Tracking prescribing trends and purchase volumes by provider and facility
Coordinating speaker programs and educational events for continued physician access
Maintaining expert understanding of managed care and formularies
Pharma sales experts act as a trusted advisor guiding clinicians on appropriate drug regimens and protocols. They must maintain excellent clinical knowledge.
Technology Sales Expert
Technology sales experts sell software, hardware, and IT services to corporate clients. Their role entails:
Prospecting potential accounts within a designated territory or vertical
Arranging sales calls and product demos for key technology decision makers
Conducting rigorous needs assessments focused on business goals and pain points
Mapping customer requirements against technology capabilities and trade-offs
Conveying the business value and expected ROI of technology investments
Configuring complex solutions encompassing multiple applications and integrations
Coordinating accurate quotes and pricing proposals
Navigating lengthy B2B sales cycles with multiple stakeholders
Partnering with customer success teams on implementations
Technology sales experts must deeply understand how technology solves business challenges. They sell value rather than speeds and feeds.
Real Estate Sales Expert
Real estate sales experts help home buyers and sellers facilitate property transactions. Daily tasks include:
Holding open houses and networking events to establish new contacts
Capturing lead information and maintaining a prospect database
Directly contacting leads to gauge their interest level and criteria
Researching MLS listings to identify homes matching buyer preferences
Scheduling and accompanying buyers on home tours
Advising clients on pricing, staging, and competitive factors
Marketing property listings through MLS, digital ads, signage, open houses
Negotiating purchase offers and addressing inspection issues
Navigating the offer, inspection, appraisal, and closing processes
Building a referral network for repeat/expanded business
Real estate sales experts guide clients through an exciting yet complex home sale journey. They become trusted advisors through extensive market expertise.
Financial Sales Expert
Financial sales experts sell banking, insurance, and investment products to individuals and businesses. Responsibilities include:
Establishing relationships with prospective clients
Conducting financial needs assessments and uncovering client pain points
Performing market research to identify trends and opportunities
Designing tailored solutions to help clients reach financial goals
Presenting products like annuities, life insurance, stocks, and retirement plans
Educating clients on product benefits, terms, tax implications, and risks
Modeling product performance under different scenarios
Overseeing account onboarding, transfers, and ongoing service
Offering portfolio reviews and recommendations over the client lifecycle
Coordinating with internal teams like underwriting and operations
Financial sales experts guide major purchase decisions and become long-term client advisors. Strong financial acumen is imperative.
Sales experts specialize in diverse products, services, and industries while leveraging core selling competencies. Focusing your career aligns you with higher paying sectors in each area.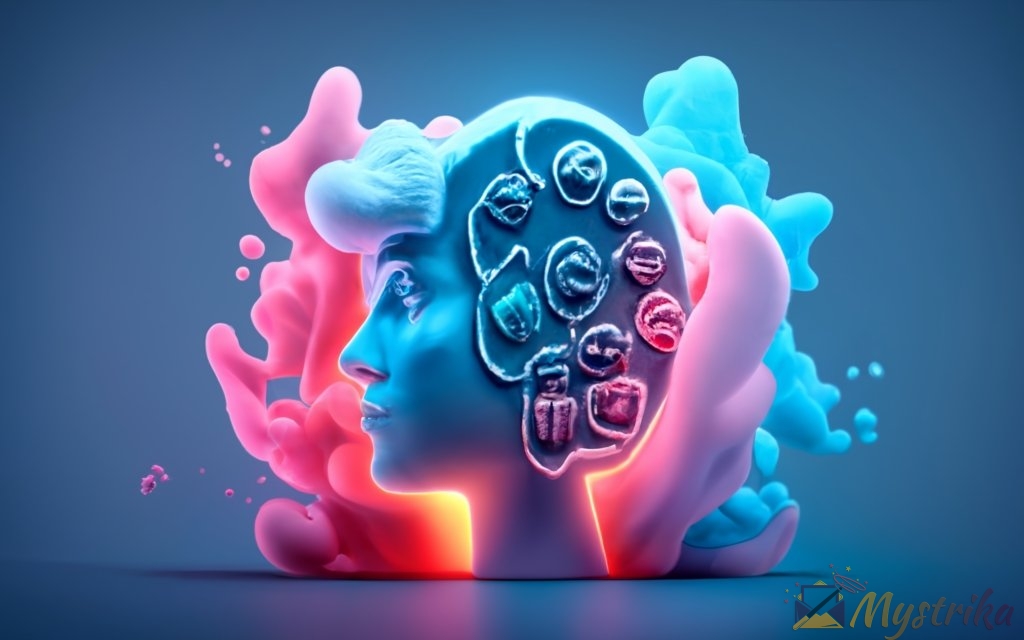 Key Skills for Sales Experts
What sets great sales experts apart? Here are the must-have skills and attributes shared by top performing pros:
Communication and Interpersonal Skills
Master communicators connect on an emotional level through verbal, nonverbal, written, and listening skills:
Verbal Skills – Concise, compelling, and customized messaging engages prospects. Storytelling and metaphors paint pictures.
Nonverbal Skills – Positive body language, facial expressions, eye contact, and tone build trust and rapport.
Writing Skills – Well-crafted emails, social messages, proposals, and presentations promote professionalism.
Listening Skills – Letting customers speak demonstrates empathy. Active listening uncovers true needs.
Questioning Skills – Strategic probing unearths pain points, motivations, and decision influencers.
Customizing – Tailoring communication style, content, and cadence to each audience is more persuasive.
Feedback Skills – Diplomatically providing and receiving feedback improves.
Fluidly adapting their communication enables sales experts to connect with all personality types.
Persuasion and Negotiation
Sales experts leverage advanced influence strategies to drive conversions:
Social Proof – Dropping names of existing happy customers capitalizes on herd mentality.
Scarcity – Highlighting limited supply or expiring promotions prompts urgency.
Reciprocity – Demonstrating exceptional service merits customer loyalty in return.
Framing – Positioning product benefits in relation to desired outcomes resonates stronger.
Uncovering Motivators – Aligning rewards like status, profitability, or convenience with the purchase heightens appeal.
Strategic Concessions – Making selective concessions on less crucial terms preserves important margins.
Authority – Establishing expertise builds credibility and trust.
Getting Commitments – Incremental yes's during the sales process lead to bigger yes's.
Leveraging advanced influence principles gives sales experts an edge in winning over customers.
Customer Service Orientation
Sales experts make customers their top priority:
Needs Focus – They ensure the solution addresses root problems, not superficial wants.
Outcome Orientation – The focus stays on delivering tangible business value customers seek.
Education – They freely share knowledge to help customers make informed decisions.
Accountability – They take ownership for resolving issues and improving customer experience.
Feedback Loops – They actively solicit customer input to guide improvements.
Patience – They invest ample time upfront to set realistic expectations.
Responsiveness – They swiftly address questions and concerns throughout the customer lifecycle.
The customer-centric mindset earns long-term loyalty and recurring sales.
Motivation and Ambition
Top sales pros stay focused on advancement and achievement:
Work Ethic – They put in the hours perfecting pitches, studying the market, and prospecting leads.
Competitiveness – They benchmark themselves against top performers and aim higher.
Resilience – They rebound quickly from rejection by refining approaches.
Curiosity – They constantly learn new technologies, tactics, and industry trends.
Initiative – They actively fill skill gaps through training and side projects.
Leadership – They inspire and push teammates to raise the bar.
Future Orientation – They optimize sales processes and tools to expand capacity.
The drive for continuous improvement makes sales experts unstoppable.
Product Knowledge
Knowing the product inside and out enables credible consultative guidance:
Features – Understand capabilities, integrations, delivery models, and tech specs.
Benefits – Articulate concrete business outcomes and use cases.
Value Proposition – Communicate the competitive differentiation and ROI.
Implementation – Explain deployment options, onboarding, training, and rollout.
Troubleshooting – Provide guidance resolving common pain points post-purchase.
Pricing – Master pricing models, discounts, and financing options.
Competitors – Compare strengths and weaknesses to alternative solutions.
Trends – Stay current on product enhancements, releases, and industry shifts.
Command over product details enables sales experts to address any audience confidently.
Technological Proficiency
Leveraging sales technologies multiplies productivity:
CRM – Record interactions, manage pipelines, track metrics, and enable team visibility.
Sales Enablement Tools – Deliver engaging proposal and demonstrations using best practices.
Email Tools – Write compelling outreach emails and automate personalized nurturing.
Social Selling – Use platforms like LinkedIn to make meaningful connections.
Analytics – Extract insights on conversions, pipeline health, and forecasts using data.
Call Tools – Place calls, record interactions, and integrate with the CRM.
Presentation Tools – Develop visually engaging materials with built-in analytics.
Calendar Tools – Manage time and coordinate meetings more efficiently.
Adopting sales technologies dramatically boosts productivity and effectiveness.
Sales experts consistently refine this diverse blend of critical skills and behaviors to reach peak performance.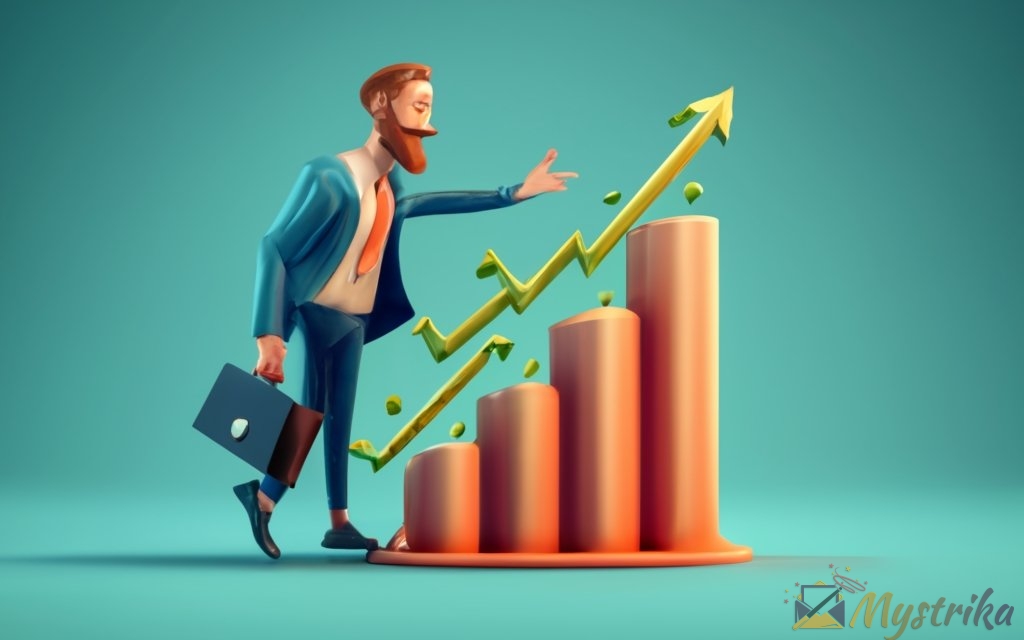 How to Improve Your Skills as a Sales Expert
Sales experts must devote time each week to honing their craft. Here are proven ways to expand sales expertise:
Stay Current on Industry Trends
Monitor news and events impacting your customers:
Industry Publications – Subscribe to industry trade journals, blogs, podcasts, and newsletters.
Market Research Reports – Review analyst research on market growth, trends, and competitive landscape shifts.
Industry Conferences – Attend relevant events, talks, and seminars.
Set Google Alerts – Get notifications on key industry keywords and competitors.
Talk to Customers – Solicit firsthand insights from existing customer contacts.
Follow Thought Leaders – Engage with recognized experts, authors, and speakers via social media.
Immersing yourself in the external landscape better equips you to advise customers.
Learn From Other Top Sales Experts
Leverage star performers as models for improvement:
Read/Listen to Top Sellers – Consume books, podcasts, blog posts, and videos from proven sales achievers.
Mastermind Groups – Join a small peer group for trusted sharing of sales best practices.
Sales Competitions – Compete to benchmark yourself against others and gain exposure to different selling styles.
Request Feedback – Ask managers and mentors for constructive criticism to grow.
Study Customer Interactions – Notice what objections, questions, and concerns arise for experts vs yourself. How do they respond?
Shadow Top Reps – Observe their calls and presentations firsthand to analyze techniques.
Emulating the habits of high-performers accelerates your development.
Practice and Roleplay
Rehearse your sales conversations to sharpen skills:
Video Record – Tape mock sales call and review playbacks to improve your delivery, tone, body language, etc.
Practice Objection Handling – Have colleagues roleplay common scenarios to work on reacting smoothly.
Refine Presentations – Run through your pitch and demos to optimize flow, messaging, transitions, and interactive elements.
Drill Questions – Prepare answers to frequently asked customer questions. Practice delivering them clearly and succinctly.
Simulate Negotiations – Work through pricing, terms, concessions, and objections with a partner.
Peer Feedback – Recruit team members or managers to observe you practice and provide suggestions.
Focused practice ingrains sales conversations so they flow naturally.
Analyze Your Metrics
Review sales data for clues on strengthening performance:
Conversion Benchmarks – Compare lead to opportunity to close rates against industry standards to identify gaps.
Win/Loss Trends – Determine if certain products, segments, or deal sizes underperform.
Activity Analysis – Do higher email outreach volumes, more calls, or larger network lead to more pipeline and closed deals? Track activities against results.
Lead Source Review – Which lead channels produce more opportunities and revenue? Double down on the most productive sources.
Territory Analysis – Map deals visually. Are there geographic pockets of success/failure? Adjust targeting.
Seasonality Tracking – Mark sales by month. Determine if seasonal factors exist to guide timing of marketing campaigns.
Crunching your numbers reveals strengths, weaknesses, and optimization opportunities.
Continue Your Education
Pursue ongoing structured sales training:
Sales Certifications – Complete accredited programs to strengthen core competencies.
Online Courses – Take self-paced interactive classes on sales topics using platforms like Udemy and LinkedIn Learning.
Conferences/Seminars – Look for multi-day immersive sales workshops led by experts.
Formal Mentorship – Seek guidance from an experienced sales leader through formalized mentor programming.
Toastmasters – Improve public speaking and leadership skills through this renowned program.
University Programs – Enroll part-time in graduate sales degrees like an MBA.
Investing in continual learning ensures your skills never stagnate.
Follow these best practices to keep excelling and reaching new heights as a sales expert.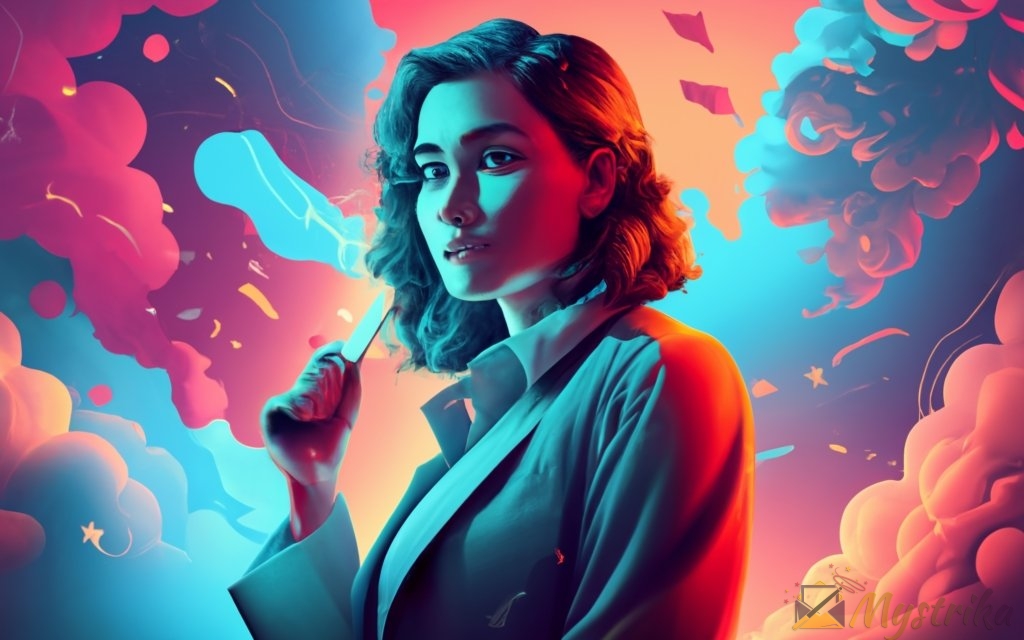 Steps for Practicing and Improving Sales
How can salespeople systematically improve their skills and results? Here is a step-by-step process:
Identify Your Ideal Customers
Defining your target audience is essential for focusing your efforts:
Firmographics – Consider company size, industry, location or other attributes of your best existing customers. Look for more companies matching that profile.
Buyer Personas – Develop fictional portraits representing your most common buyers. Include details on job role, goals, challenges, and motivations. Address personas in your messaging.
Buyer Stages – Identify where your best prospects are in the buying journey. Are they just entering the market or evaluating options? Tailor outreach accordingly.
Product Fit – Determine which customer segments stand to benefit the most from your offering based on use cases and ROI. Focus on selling into that alignment.
Accessibility – Factor in how readily your product addresses different markets based on pricing, required technical capabilities, purchasing processes, etc. Seekaccessible matches.
Profiling and selecting your top prospect targets ensures you pursue opportunities with the highest conversion potential. Do not try to sell to everyone.
Craft Your Sales Pitch
An intuitive sales pitch drives conversions by succinctly conveying your value:
Understand Pain Points – Organize your pitch around addressing the top frustrations, unmet needs, and goals of your audience.
Lead With Benefits – Summarize how your offering distinctly solves those pains better than alternatives. Focus on concrete outcomes.
** Communicate Return on Investment** – Quantify the expected financial return, productivity gains, risk reduction, or other bottom line benefits.
Use Customer Stories – Reinforce claims with specific examples, statistics, testimonials, and case studies.
Make Comparisons – Contrast your strengths against competitors. Why are you uniquely positioned to deliver value?
Overcome Objections – Acknowledge common concerns and proactively explain how they are mitigated.
Include a Clear CTA – End with a compelling call-to-action to schedule a follow up, see a demo, get a quote, etc.
Refining your crisp, benefit-driven pitch converts more prospects. Memorize and practice it.
Focus on Active Listening
Mastering the art of active listening builds rapport and reveals customer needs:
Don't Interrupt – Let the prospect speak without cutting them off. Be patient.
Pay Attention to Tone – Note subtle emotions conveyed through voice inflection and pacing. What do they imply?
Observe Body Language – Watch for crossed arms, leaning away, or other clues suggesting discomfort.
Paraphrase – Restate or summarize what you heard in your own words to confirm understanding.
Ask Clarifying Questions – If confused, politely probe for additional details and context.
Watch for Cues to Dig Deeper – Explore ambiguous or surprising statements further through follow up questions.
Avoid Judging or Jumping to Solutions -Stay present. Listen first with an open mind before responding.
Active listening builds trust and uncovers the context you need to deliver personalized solutions.
Ask Relevant Questions
Strategic probing guides prospects to convey key details:
Current State Questions – Ask about workflows, pain points, competitors, budgets, decision makers, etc to map their situation.
Vision Questions – Inquire about goals, ideal outcomes, metrics, and challenges to understand desired future state.
Fit Questions – Explore how suitable your offering would address stated priorities, deficiencies, and objectives.
Investment Questions – Gauge willingness to commit resources and dollars to achieve formulated goals.
Objection Questions – Investigate areas of uncertainty, hesitation, or resistance meriting reassurance.
Trial Closing Questions – Test enthusiasm levels by asking "Based on what I've shared, do you think we may be a fit?"
Thoughtful questions steer conversations to cover essential ground while also revealing next steps.
Anticipate Objections
Expecting common objections reduces their impact:
Map Objections to Your Flow – Note where doubts commonly arise related to features, capabilities, credibility, etc.
Prepare Rebuttals in Advance – Draft responses addressing each objection in a compelling manner.
Raise the Objection Yourself Proactively – Don't wait for the prospect to voice concerns. Preemptively tackle them.
Agree Where Possible – Find points within the objection you can partially concede to build alignment.
Provide Proof – Back up your counterarguments with facts, statistics, guarantee policies, test cases, etc.
Turn Objections Into Questions – Rather than dismissing concerns, explore them through collaborative Q&A.
With foresight and planning, objections become opportunities to further engage prospects and advocate for your value.
Establish Trust and Rapport
Connecting on a personal level humanizes the sales process:
Use Ice Breakers – Open with a lighthearted anecdote, story, or current event remark to break the ice.
Watch Your Tone – Adopt a casual tone. Avoid overly formal or stiff language.
Find Common Ground – Identify mutual interests, acquaintances, or experiences you share.
Be Transparent – Openly share your motivations, background, values and let your personality shine through.
Show Interest in Them – Highlight or inquire about their accomplishments, passions, and goals.
Listen More Than Talk – Let them speak freely. Focus conversations on their perspective.
Admit Mistakes – Fess up when wrong. Don't pretend to know it all. Authenticity builds trust.
Prioritizing emotional connections cements relationships that transcend the transaction.
Follow Up After the Sale
Excellent post-purchase follow up earns loyalty:
Schedule Implementation Check-Ins – Touch base at key project milestones to ensure things stay on track.
Share Support Resources – Provide training videos, docs, eBooks, and other self-help tools proactively.
Request Feedback – Ask for ratings, testimonials, and referrals based on their early experience.
Address Issues Rapidly – Respond to support calls, complaints, bugs, and inquiries urgently.
Conduct Business Reviews – Meet periodically to assess performance against expected ROI and goals. Identify expansion opportunities.
Send Surveys – Solicit feedback on product quality, onboarding, service, etc to guide improvements.
Develop Improvement Plans – If goals aren't met, define next steps and success metrics jointly.
Attentive post-sale contact keeps customers delighted and receptive to future purchases.
Continuously Learn and Improve
Striving to perfect your craft never stops:
Record Sales Calls – Listen to tapes of your conversations to catch areas for honing messaging and technique.
Request Evaluations – Ask managers and mentors to observe you in action and provide development tips.
Study Competition – Analyze competitor websites, collateral, case studies etc. for inspiration.
Expand Product Knowledge – Take training modules and demos to keep current on latest product releases and enhancements.
Role Play – Practice responses to difficult objections, price negotiations, high-pressure situations etc. with peers.
Try New Tactics – Experiment with adjusting call routines, conversation framing, outreach mediums etc. Reflect on impact.
Read Relevant Books/Blogs/Forums – Immerse yourself in sales reference materials filled with new ideas.
World class sales skills require constant analysis, skill-building, and reinvention.
These sales best practices form a comprehensive blueprint for supercharging your selling abilities at any career stage. Commit to the journey!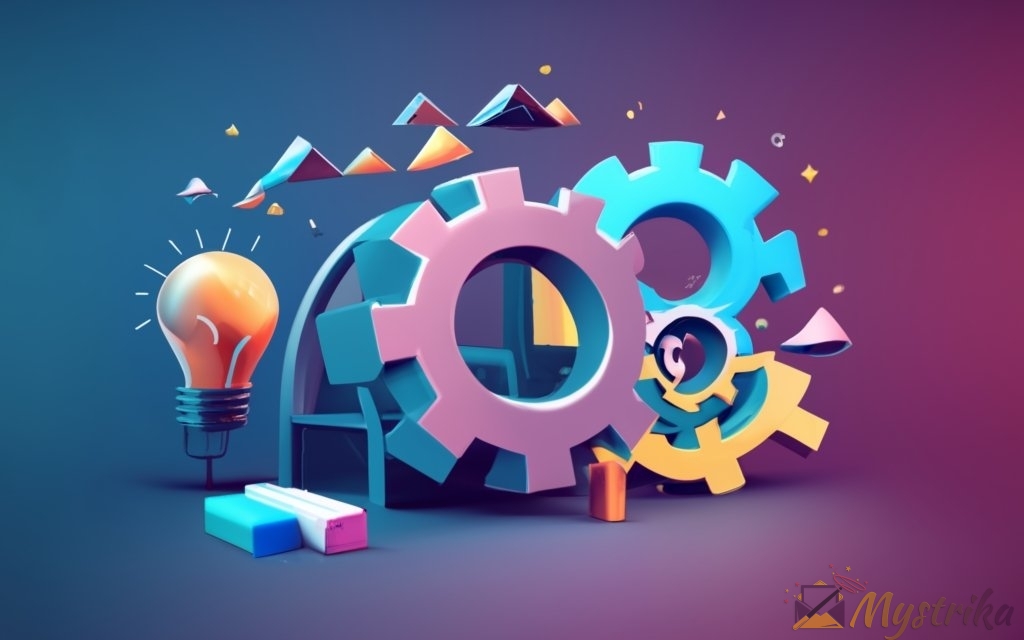 Tools and Software for Sales Experts
Leveraging sales technologies empowers experts to achieve peak productivity. Here are the most important categories:
CRM Software
Customer relationship management platforms like Salesforce and HubSpot CRM centralize data and standardize sales processes:
Contact Management – Maintain records for leads, contacts, and accounts in one searchable repository.
Interaction Logging – Log emails, calls, meetings, notes, and attach files to central activity records.
Lead Scoring – Assign points for lead characteristics to focus efforts on sales-ready prospects.
Pipeline Visualization – Drag-and-drop pipeline stages provide visibility into deal progress.
Task Management – Create reminder tasks for follow ups, appointments, and overdue actions.
Forecasting Tools – Estimate sales results based on pipeline health and close probabilities.
Customization – Tailor fields, views, dashboards, and workflows to match sales process.
CRM platforms provide sales experts with a 360-degree view of prospects while enforcing best practices.
Sales Enablement Software
Sales enablement tools like Showpad and Seismic equip sales teams with engaging materials to perform at their best:
Presentations – Build polished, branded presentation decks optimized for virtual selling.
Sales Proposal Templates – Create consistent proposals with approved messaging and visuals.
Portals – Share marketing collateral, competitive intel, training videos, and other assets for self-service access.
Alignment Tools – Distribute playbooks with proven sales methodologies and best practices.
Content Libraries – Maintain approved collections of battlecards, FAQs, objections, and other sales content.
Coaching Tools – Record call simulations and role playing exercises to give feedback.
These platforms align experts behind proven sales messaging and techniques.
Data and Analytics Tools
Solutions like Looker and Domo provide data-driven sales insights:
Conversion Analytics – Calculate lead-to-opportunity and opportunity-to-customer conversion rates.
Win/Loss Analysis – Identify why deals are won vs. lost based on product, price, competition, etc.
Lead Analysis – Determine the volume, source and sales-readiness of incoming leads.
Activity Analysis – Link email outreach, calls, demos, and meetings to pipeline progression.
Sales Forecasting – Model future performance based on historical conversions, seasonality, and trends.
Market Analysis – Profile target customer firmographics, interests, media consumption and intent signals.
Pricing Analytics – Optimize pricing strategies using deal data and willingness-to-pay metrics.
Data transforms sales experts' intuition into scientifically-backed strategy.
Communication and Productivity Tools
Solutions like Slack, Calendly, and Zoom streamline expert sales workflows:
Email Tracking – Sales email tools enable personalization, automation, and delivery confirmation.
Call Tools – Click-to-call and call logging integrate calling with CRM data.
Video Chat – Meet prospects virtually using messaging platforms with video chat built in.
Presentation Tools – Build visually compelling sales decks equipped with real-time viewer analytics.
Proposal Tools – Generate polished proposals using templates and integrate eSignatures.
Calendar Scheduling – Automate appointment booking and sync calendars across teams.
Specialized sales tools remove friction from outreach, demos, meetings, and other key interactions.
Leading sales experts surround themselves with technologies designed to amplify productivity and effectiveness. Evaluating new solutions against your sales workflow needs enables continuous improvement.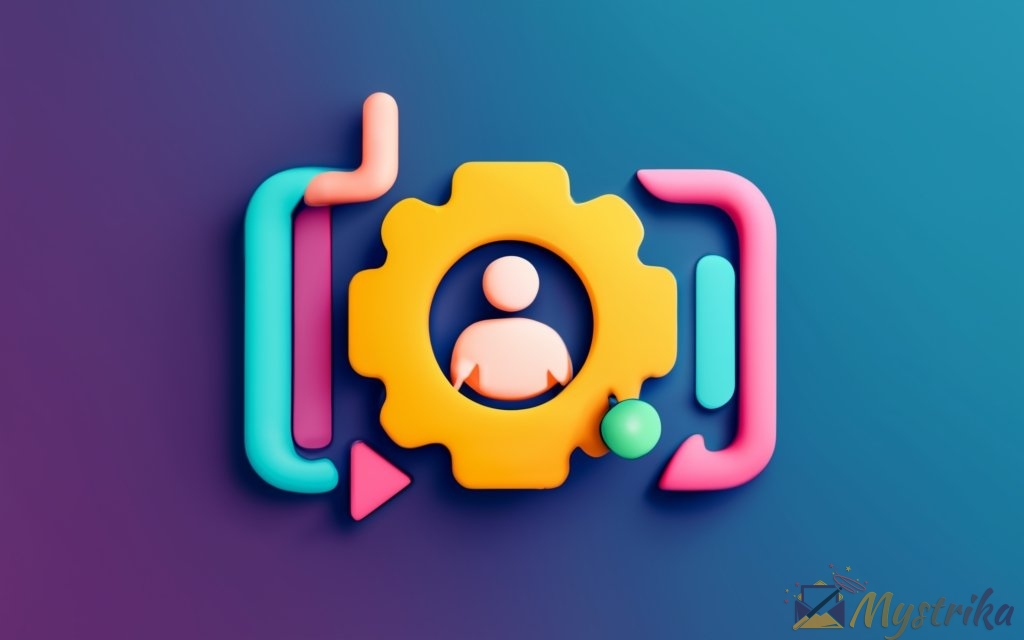 Becoming a Top Sales Expert: Tips and Advice
What does it take to join the elite ranks of top-performing sales experts? Here are proven success tips:
Develop Broad Product Knowledge
Customers rely on sales experts for education. Master product details:
Know capabilities, integrations, configurations, and use cases in depth
Articulate concrete benefits using metrics like ROI and productivity gains
Share how advanced features solve niche industry or company needs
Provide implementation recommendations based on customer environments
Discuss product roadmap and future releases to showcase innovation
Compare strengths and weaknesses vs. competitor products objectively
Guide customers on licensing, pricing, maintenance, warranties, and support
Become certified in new releases to demonstrate the latest product mastery
You earn credibility and trust by advising from a position of product authority.
Work on Emotional Intelligence
Strengthening soft skills amplifies your influence and likability:
Read body language and listen carefully to interpret unspoken cues
Avoid ego-driven behavior. Remain humble, coachable, and helpful.
Build self-awareness of personal motivations, biases, and communication blind spots
Develop genuine curiosity about others' perspectives and backgrounds
Control knee-jerk emotional reactions. Stay calm under stress.
Bond through openness – share personal experiences, interests, and vulnerabilities
Defuse tensions with humor and positive framing rather than confrontation
Check ego and focus discussion on partners' needs rather than yours
High emotional intelligence drives deeper customer connections.
Have a Consistent Morning Routine
An optimistic morning routine sets the tone for productivity:
Wake up early to avoid starting rushed. Make time for breakfast and exercise.
Review your schedule and goals to focus priorities for the day.
Tackle quick tasks to create a sense of accomplishment right away.
Visualize successfully achieving your biggest goal or challenging call.
Listen to uplifting audio like podcasts or music. Avoid negative news.
Write a short journal entry to clarify your thoughts.
Browse LinkedIn and industry news to stimulate ideas.
Mediate or pray if these practices keep you centered.
A thoughtful routine generates positive momentum.
Set Clear Goals
Well-defined goals channel efforts and maintain motivation:
Set specific monthly and quarterly key performance indicators – value to close, calls made, meetings booked etc.
Break large goals into discrete action steps with scheduled due dates.
Make objectives quantifiable with measurable outcomes like ranking reports.
Capture goals in writing to solidify commitment. Share plans with your manager.
Continuously evaluate performance vs. targets. Course correct if falling behind.
Attach rewards like vacations, desired purchases, or celebrations to incentive achievement.
Visualize succeeding in vivid detail – picture metrics boards, award ceremonies, etc.
Well-formed goals provide essential structure and accountability.
Don't Fear Rejection
Coping with rejection prevents discouragement:
Internalize rejection as an expected outcome, not a personal attack. Prospects often say no by default.
Avoid taking "No" as permanent. Follow up at optimal future times or when needs change.
Learn from objections. Ask for feedback on how your pitch or product can improve to win future deals.
Develop mental toughness through mantras like "On to the next one!" and "Their loss".
Use positive self-talk and remember your core value after rejections.
Channel your frustration into quick stress relievers like exercise or music.
Share wins and losses with colleagues. Comradery helps overcome the sting.
Keep chasing goals passionately. With perseverance, breakthroughs will come.
Proper perspective allows top performers to brush off rejections as part of the journey to success.
Implementing these philosophies and tactics can help talented salespeople ascend into the top sales expert bracket. Stay hungry and commit fully to your ongoing education. You will reap the rewards!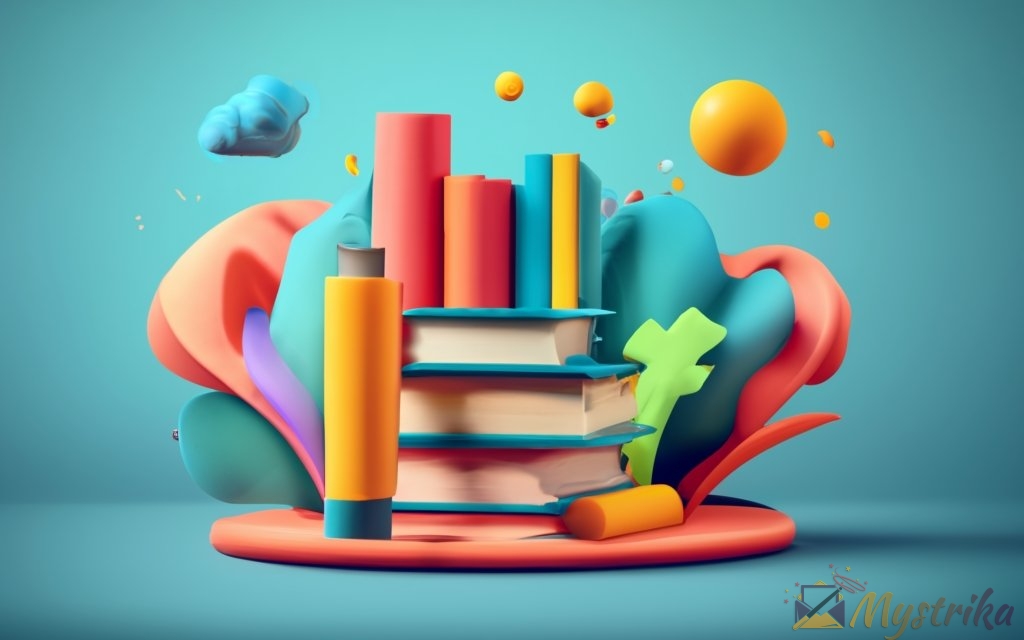 Books to Read to Become a Better Sales Expert
Many excellent books provide sales experts with fresh perspectives, tactics, and motivation for career growth. Here are top picks:
How to Win Friends & Influence People by Dale Carnegie
This classic shares timeless people skills and principles for likability that build relationships – the foundation of sales success. Key lessons include genuinely caring about others, smiling, listening well, and criticizing without causing offense.
SPIN Selling by Neil Rackham
SPIN Selling scientifically analyzes large B2B sales to codify best practices. The SPIN model teaches asking Situation questions, identifying Problems, Implying needs, and obtaining buy-In through small commitments. Tactically moving prospects through these mental stages drives deals.
Way of the Wolf by Jordan Belfort
Drawing from years of successful selling, Jordan Belfort outlines core sales principles using analogies like analyzing sales like a wolf hunts prey. Key ideas include targeting high-potential opportunities, establishing authority, uncovering motivating factors, and delivering benefit-driven pitches.
Never Split the Difference by Chris Voss
This book leverages tactics from an FBI hostage negotiator to guide sales negotiations. It advocates techniques like mirroring body language, label reflections ("It seems like…") and calibrated questions to extract concessions while building rapport in any sales situation.
To Sell is Human by Daniel Pink
To Sell is Human argues that like it or not, we are all in sales. It provides research-backed frameworks to succeed. Notable insights include emphasizing small talk, harnessing motivation science, and pitch development tactics like using rhyming to boost persuasion.
The Challenger Sale by Matthew Dixon and Brent Adamson
The Challenger Sale shares findings from large B2B sales research. It advocates challenging customers with provocative insights rather than seeking to make them feel good. Teasing customers also elicits engagement that identifies true needs.
Fanatical Prospecting by Jeb Blount
For experts struggling to convert leads, Fanatical Prospecting prescribes relentlessly high-touch outreach. Jeb Blount shares how ridiculously high call volumes and uniquely personal, relevant messaging can breakthrough to elusive prospects.
The Sales Development Playbook by Trish Bertuzzi
This tactical guide reveals step-by-step methods to build scalable, predictable prospecting pipelines. Key topics include buyer persona development, lead enrichment, calculating coverage models, designing effective messaging, and compartmentalizing responsibilities between SDR and AE roles.
Immersing yourself in the accumulated wisdom of these sales classics will undoubtedly expand your skills and mindset.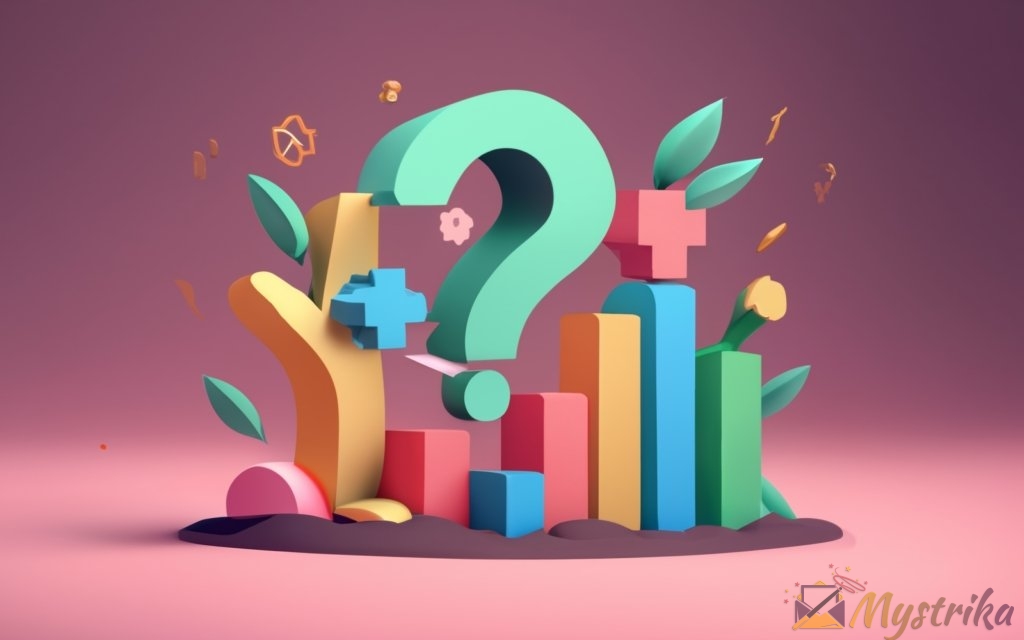 Associations for Sales Experts
Joining industry associations connects sales experts to job opportunities, training, peer groups, and professional advancement. Top organizations include:
National Association of Sales Professionals
With over 20,000 members globally, National Association of Sales Professionals (NASP) provides a wide array of resources for salespeople. Members access online sales training courses, virtual local chapter events, annual conferences, mentor matching, and certification programs. NASP offers individual and corporate membership options.
American Association of Inside Sales Professionals
Focused on honing inside sales skills, AA-ISP offers Sales Manager Mastermind groups, virtual workshops, job boards, and online sales training programs. Members network digitally via AA-ISP Connect and can obtain C-level Inside Sales certifications. AA-ISP also publishes frequently cited industry sales research.
Sales Enablement Association
For sales enablement leaders, Sales Enablement Association fosters community and skills through meetups, virtual forums, certifications, job boards, and an annual conference. Members gain visibility into sales enablement trends, tools, and emerging strategies while connecting with enablement peers globally.
Commercial Real Estate Women (CREW)
CREW supports women in commercial real estate through networking, leadership development, industry research, mentoring programs, and annual convention opportunities. Local city chapters enable consistent in-person relationship building and learning. CREW also advocates for advancing women in the industry.
Medical Device Sales Training Association (MDSTA)
Providing specialized medical device sales training, MDSTA offers live workshops, recorded webinars, and online courses for an affordable membership fee. Members stay updated on medical sales best practices and new technologies. MDSTA also publishes med device sales career openings.
Pharmaceutical Sales Training University
Aspiring pharma sales reps access 12 comprehensive courses and 120+ videos on succeeding in pharmaceutical sales through PTSU membership. In addition to robust self-paced online training, members join a community forum to exchange insights. PTSU provides new grads a leg up.
Toastmasters International
While not sales-exclusive, Toastmasters helps members master presentation, public speaking, and impromptu conversation skills ideal for sales. Local club meetings enable practicing speeches and presentations in a supportive environment. Global membership exceeds 300,000 people across 143 countries.
Surrounding yourself with fellow sales professionals breeds accelerated success through shared knowledge, motivation, and new perspectives.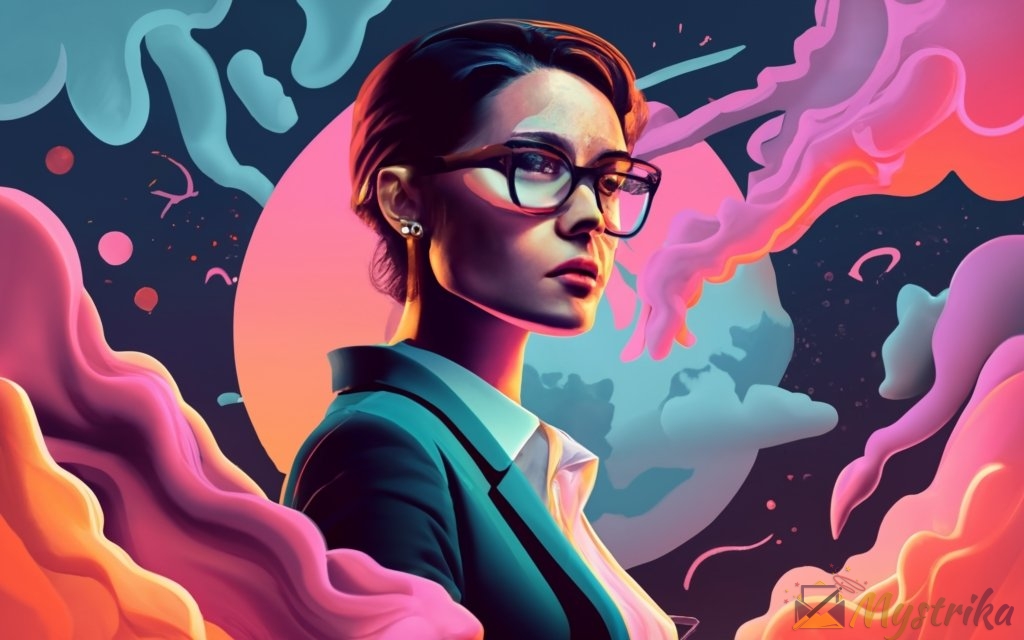 Mistakes to Avoid as a Sales Expert
Even seasoned sales experts make missteps. Being aware of common pitfalls helps you course-correct quickly:
Failing to Qualify Leads
Eager salespeople often neglect qualifying leads. But booked meetings with mismatched prospects waste precious time. Rigorously screen leads on must-have traits like budget, authority, need, and timeline before investing excessive effort. Don't chase every lead blindly.
Not Asking Enough Questions
Asking thoughtful questions is the sales expert's most valuable tool for uncovering needs. However, some overly enamored with their solution pitch don't probe deeply on pain points, processes, and priorities. Let the prospect talk 70-80% of the meeting. Resist the temptation to pitch prematurely.
Information Overload
In hopes of being thorough, sales experts sometimes bombard prospects with too much information too quickly. This causes engagement issues and confusion. Share details judiciously – explain only what's immediately relevant. You can always provide more material later once they show targeted interest.
Weak Follow Up
After meetings, lack of prompt follow up squanders opportunities. But over 30% of sales reps never follow up after initial outreach according to Salesforce. Set calendar reminders and systematize your process. Quick check-ins demonstrating genuine care breeds loyalty and conversions.
Sounding Like a Salesperson
Canned, overly peppy pitches scream "salesy". Today's buyers seek authentic consultative guidance focused on their issues – not boilerplate demos. Have natural dialogue. Ask smart questions. Tailor content to individuals. Position yourself as an advisor, not an aggressive seller.
Lead Clown Syndrome
Some sales experts attempt building false rapport through excessive humor or intrusive informality. Appearing unprofessional undermines perceptions of competence and trustworthiness. While levity has its place, maintain gravitas sharing serious concepts. Save jokes for once real comfort is established.
Lack of Product Knowledge
Prospects expect sales experts to educate them on product capabilities and industry dynamics. Don't be caught flat-footed when technical questions arise. Take initiative through trainings, demos, and product docs to develop mastery beyond your sales playbook. Deeper knowledge improves credibility.
Neglecting Skills Development
Complacency kills sales careers. Great sales experts train like athletes, relentlessly honing technique and absorbing new tactics. Never stop learning. Seek feedback from managers, study the masters, take courses, join associations and continually expand your skills, not just product familiarity.
By being mindful of these common missteps, sales experts can self-correct and excel. Watch yourself in areas where you've slipped before, and avoid forming bad habits that are tough to shake.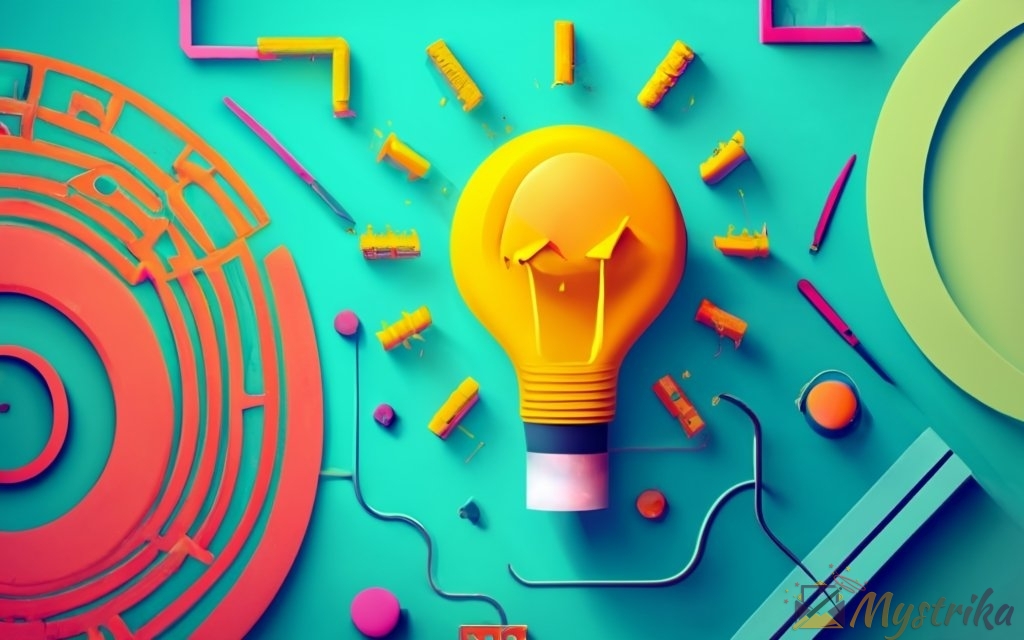 Key Takeaways on How to Become a Sales Expert
Becoming a sales expert takes dedication but pays dividends through higher income potential, leadership opportunities, and job stability. Here are the key lessons:
Gain a strong educational foundation. Earn at least a bachelor's degree, ideally in business, marketing or communications. Academic credentials provide credibility.
Obtain real-world experience. Take entry-level sales roles early on and work up to more complex sales positions over time. On-the-job training develops skills.
Build a professional network. Attend industry events and nurture relationships with mentors, peers and leaders. Tapping your network provides job leads and growth.
Master key sales abilities like communication, emotional intelligence, consultative questioning and objection handling. These competencies separate the experts.
Develop deep product and industry knowledge. Achieve certifications, read trade publications and constantly absorb information to become a trusted advisor.
Leverage sales tools and technologies. CRM, sales enablement, data analytics and communication tools empower sales experts to optimize workflows.
Maintain a growth mindset. Successful sales experts continually expand their skills through training, research, self-study and soliciting feedback.
Learn from mentors and top performers. Read books, observe calls, join associations and model the habits that make high achievers stand out.
Establish sales methodology excellence. Systematize lead generation, account management and funnel optimization based on quantifiable best practices.
With consistent effort towards building expertise across these areas, any motivated professional can attain elite sales expert status and reap the rewards.
Frequently Asked Questions
How long does it take to become a sales expert?
It typically takes 5-10 years of progressively advancing sales roles to develop true sales expertise. However, experts never stop honing their skills. Achieving mastery is a lifelong journey.
What degree is best for a sales career?
Common sales-related degrees are business, communications, marketing, psychology, and economics. However, experts can have various educational backgrounds as long as they gain sales experience. Soft skills ultimately matter most.
Should I get sales certifications?
Sales certifications like CPSP and Value Selling can help demonstrate competency. However, they aren't required. Hands-on experience and performance results speak louder than certs when job seeking.
How important are sales technologies?
Mastering sales technologies like CRM, sales enablement, and analytics tools dramatically improves productivity and strategy. Experts surround themselves with solutions tailored to sales workflows.
How can I practice sales skills?
Role playing with colleagues, recording pitches, shadowing top performers, reading books, taking courses, and soliciting manager feedback are all effective ways to practice sales skills.
What transferable skills help in sales?
Key transferable skills for sales include communication abilities, emotional intelligence, competitive drive, work ethic, critical thinking, and technological adaptability. Sales complements many skill sets.
How much travel is required in sales?
Travel demands vary tremendously by industry, product, territory, and role. Many sales today are conducted remotely. However, experts must be willing to travel for in-person relationship building, conferences, and internal meetings.
How can I stand out in a sales interview?
Showcase achievements rather than tasks on your resume. Highlight metrics improvements tied to your actions. Ask smart questions about sales strategy and training during interviews to demonstrate passion.
How important is likability in sales?
Likability establishes trust that leads to sales. While product expertise is critical, you won't share that knowledge if prospects don't first connect with you. Leading with emotional intelligence is key.
Focusing your ongoing learning and development across these key areas will set you up for a highly rewarding sales career.