Want to accelerate sales velocity, boost productivity, and increase revenue? Sales acceleration software is the nitrous oxide injection your sales engine needs.
This definitive guide explores the top sales acceleration platforms to help you sell faster and smarter. Learn how leading solutions like Outreach, SalesLoft, Gong, and Salesforce optimize prospect outreach, improve forecast accuracy, shorten sales cycles, and catapult rep productivity.
Discover the types of sales acceleration tools, key capabilities to evaluate, implementation best practices, and the future of smart selling with AI. Turn sales from art to science with software-driven acceleration. Floor it!
What is Sales Acceleration Software?
The business world moves fast, and sales teams need to move even faster to keep up. But juggling prospecting, presentations, negotiations, paperwork, and follow-ups across multiple deals can bog down even the most seasoned reps. That's where sales acceleration software comes in.
Sales acceleration tools are designed to help sales teams close more deals in less time by optimizing and automating parts of the sales process. Think of them like a Formula 1 pit crew, swooping in to shave precious seconds off every sales cycle. But unlike pit crews who tune elite race cars, sales acceleration software works on any business, fine-tuning processes to maximize revenue opportunities.
An Integrated Approach to Streamlining Sales
Sales acceleration encompasses an integrated set of technologies aimed at shortening sales cycles, improving productivity, and getting more wins. The software streamlines everything from initial outreach to closed deals, with the goal of aligning sales motions with how modern buyers make purchasing decisions.
Rather than a single tool, sales acceleration solutions comprise a stack of complementary applications and capabilities:
CRM: Captures prospect information and tracks deal progress from initial contact to close.
Sales engagement: Automates outreach across email, phone, social media, and ads to Orchestrate meaningful buyer conversations.
Proposal management: Creates, customizes, sends, tracks, and e-signs quotes and contracts.
Conversation intelligence: Records sales calls and meetings, then analyzes with AI for insights.
Predictive analytics: Identifies patterns that indicate deals likely to close and tasks that accelerate deals.
Coaching tools: Surfaces best practices so reps can emulate strategies proven to win deals.
This integrated functionality replaces manual efforts with automation, insights, and enablement. The result is sales teams that act swiftly and impactfully at every turn to convert more prospects and close more deals.
Key Capabilities of Leading Tools
While sales acceleration solutions share the goal of sales optimization, they vary significantly in their approach and capabilities. Here are some key features to look for when evaluating top sales acceleration software:
Lead scoring – Prioritizes prospects based on fit, interaction history, and readiness to buy. Helps reps focus on hot leads first.
Email automation – Streamlines outreach with templates, tracking, and AI-optimization. Scales touches as leads move through sales funnel.
Appointment setting – Simplifies scheduling meetings. Some tools enable prospects to self-schedule demos.
Proposal automation – Creates customized quotes and contracts in minutes, enabling reps to capitalize on buyer readiness.
Playbooks – Guides reps on next best actions for moving deals forward. Can prompt contextual advice tailored to deal stage.
Call guidance – Surfaces relevant information and talking points before and during prospect calls. Keeps conversations productive.
Forecasting – Predicts revenue potential based on historical performance and pipeline trends. Helps set realistic goals.
Analytics – Provides actionable insights into sales performance. Reveals what's working across people, campaigns, and channels.
CRM integration – Connects with existing CRM to synchronize contacts, pipeline, and account data. Creates single source of truth.
The right blend of these capabilities enables more meaningful sales conversations, efficient follow-up, and data-driven optimization. With sales acceleration software, reps spend more time selling and less time managing manual tasks and information scattered across multiple systems.
Accelerating Results
Well-implemented sales acceleration solutions produce measurable gains in sales productivity and performance:
Increased reply rates to cold outreach
Higher sales appointment show rates
Larger deal sizes due to stronger positioning
Shorter sales cycles from reduced procurement bottlenecks
Better forecast accuracy based on enhanced pipeline visibility
Higher win rates through data-driven optimization
For most businesses, just optimizing a few key pain points in the sales process moves the revenue needle. Sales acceleration software, with its integrated toolkit of automation, insights, and enablement, can deliver compounding efficiency gains at every step. The result is sales teams that execute with precision, maximize buyer interactions, and accelerate deals to the finish line.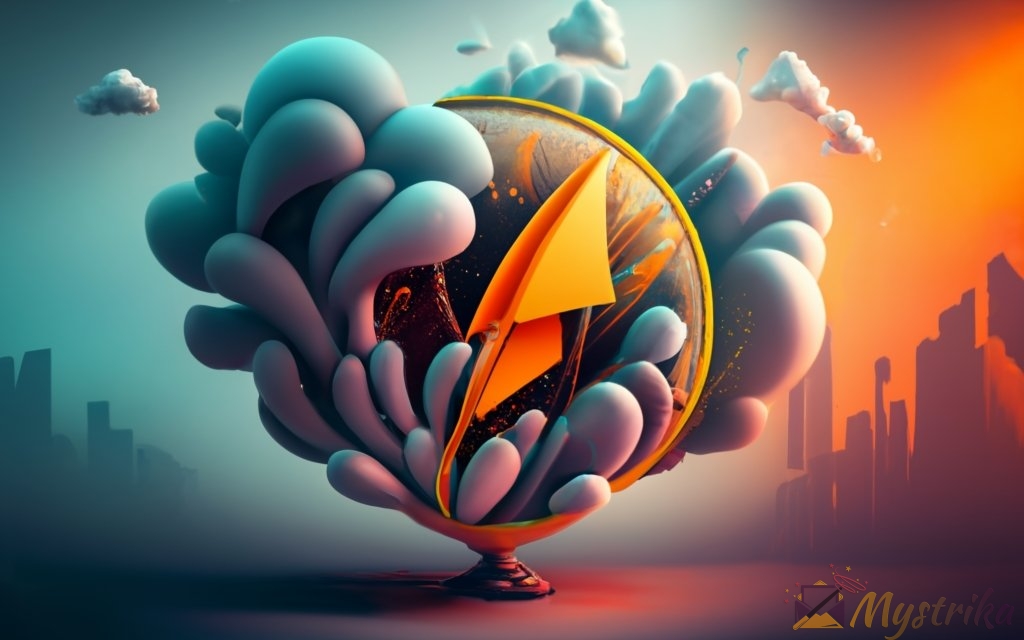 Benefits of Using Sales Acceleration Tools
Sales acceleration software delivers a range of benefits that enable organizations to sell faster and smarter. The right tools act as a multiplier, making sales teams more efficient, informed, and productive. Let's explore some of the top ways sales acceleration solutions drive results.
Increase Sales Productivity
One of the biggest challenges in sales is finding enough hours in the day to complete all the required tasks: prospecting, preparing pitches, following up, capturing notes, and more. Reps spend numerous hours each week on administrative work that keeps them from revenue-generating activities.
Sales acceleration tools boost productivity by automating repetitive manual tasks:
Email automation delivers pre-crafted messages to prospects based on interactions and deal stage.
Lead scoring automatically prioritizes hottest prospects to call first.
Proposal generation creates quotes and contracts in minutes with pre-built templates.
Data capture logs calls, meetings, and emails to CRM so reps don't have to.
Calendar sync pushes meeting schedules into CRM and sales tools automatically.
This automation acts as a force multiplier, freeing up reps to focus on highest-value selling activities. Studies show sales development reps gain back 11+ hours per week with sales engagement automation. For enterprise teams, the productivity lift is often much greater.
Shorten Sales Cycles
Lengthy sales cycles drag down revenue growth. The longer it takes to progress prospects from initial contact to closed deal, the fewer deals sales teams can close within a given time period.
Sales acceleration tools attack cycle time bottlenecks through automation and optimization:
Lead prioritization helps reps engage hottest prospects first – those already exploring solutions.
Accelerated outreach uses automation to reach more prospects faster.
Process guidance prompts next best actions to progress deals.
Bottleneck reduction speeds procurement steps like proposal generation and contract approval.
Calendar sync reduces back-and-forth of scheduling through automation.
Skilled use of these capabilities shaves days or weeks off the average sales cycle. For complex B2B deals, organizations report 20-30% sales cycle reductions leveraging sales acceleration software. Faster sales cycles mean more closed deals.
Improve Lead Conversion Rates
Sales acceleration tools don't just help sell faster – they also help sell better. Software-guided interactions keep conversations focused on buyer needs and demonstrate value quickly.
Key functionality that improves conversion rates includes:
Lead intelligence that equips reps with organizational and contact insights to establish credibility.
Email templates that engage prospects with relevant messages tailored to their firms and titles.
CRM sync that surfaces prospect context to prepare reps before calls.
Call guidance that provides reps talking points and advice during live conversations.
Proposal automation that showcases products aligned to prospect needs.
Skilled use of these tools helps reps differentiate through personalized, contextual interactions that resonate with buyers. Top sales acceleration software converts 67% more leads into sales opportunities.
Enhance Sales Forecasting Accuracy
Every sales leader knows forecasting is part art, part science. Reps and managers introduce judgment and bias that skew projections. Sales acceleration software adds data and analytics to forecasting to enhance accuracy.
Key forecasting capabilities include:
Pipeline management with clear visualization of deal progression from stage to stage.
Lead scoring that quantifies the value of opportunities based on prospect engagement and propensity to buy.
Predictive modeling that projects closure likelihood for open deals while accounting for sales patterns.
Metrics-driven decomposition that allocates quantitative top-down forecasts into bottoms-up projections.
With these insights, managers create targets informed by historical performance, not just rep optimism or pessimism. Sales teams using sales acceleration software report uplifts of 12-15% in forecast accuracy.
Identify High-Value Opportunities
Every sales organization faces a common dilemma – more leads than available selling time. Sales reps can follow up on only a fraction of prospects.
Sales acceleration tools tackle this through lead intelligence capabilities:
Fit scoring that compares leads to ideal customer profiles using firmographics, technographics, and buying signals.
Behavioral scoring that analyzes prospect engagement across emails, web visits, events, and ads to gauge interest.
Predictive modeling that anticipates likelihood to buy based on historical deal patterns.
Social profiling that incorporates activity from LinkedIn and other networks to build 360-degree view.
These insights help prioritize prospects with the highest potential value, reducing wasted motion on those unlikely to buy. Reps spend more time on qualified opps and experience 2X more conversions from algorithm-routed leads.
Automate Repetitive Tasks
Sales roles still require significant manual work – data entry, drafting repetitive documents, scheduling meetings, and more. These rote administrative tasks steal time from higher-value selling.
Sales acceleration tools automate through:
Activity capture that logs calls, emails, and meetings directly into CRM.
Proposal generation with templates to create polished, customized quotes in minutes not hours.
Email sequencing that nurtures prospects with automated, personalized messages.
Calendar integration that reduces back-and-forth of scheduling through automation.
Data enrichment that populates CRM with lead contact and company information.
This automation eliminates hours of repetitive administrative work each week. Reps reclaim time to focus on customer conversations and complex deal advancement tasks.
Provide Sales Insights and Analytics
In the past, sales teams relied on gut feel and intuition to guide their strategies. Sales acceleration tools replace intuition with data-driven insights and recommendations.
Powerful analytics capabilities include:
KPI dashboards that track rep and team performance against goals.
Conversation intelligence that reveals what drives successful sales discussions.
Campaign analytics that quantify engagement for outreach programs across channels.
Lead analysis that identifies common buyer personas and behaviors.
Process mining that pinpoints inefficiencies and blockers in sales workflows.
Market insights that track competitor offerings, launches, and positioning.
These insights help managers coach reps on proven best practices, resolve operational bottlenecks, and pursue opportunities aligned to company strengths.
The Acceleration Advantage
Sales acceleration software empowers organizations to achieve a performance advantage based on leveraging automation, intelligence, and integration to optimize the human side of selling.
Implemented strategically, sales acceleration capabilities enhance processes, people, and productivity across the revenue engine:
Processes execute with precision thanks to automation and system integration. Reps follow a consistent playbook optimized for converting modern buyers.
People excel as they focus on high-value selling activities, guided by data-driven recommendations and surfacing of best practices. Tools complement skills.
Productivity climbs as automation handles administrative work and intelligence guides optimal actions. Compounded savings means more time selling.
With sales acceleration, great selling happens faster, revenue opportunities don't slip through the cracks, and market potential gets maximized across the team. In today's hypercompetitive business landscape, sales acceleration tools deliver an edge that translates directly to the bottom line.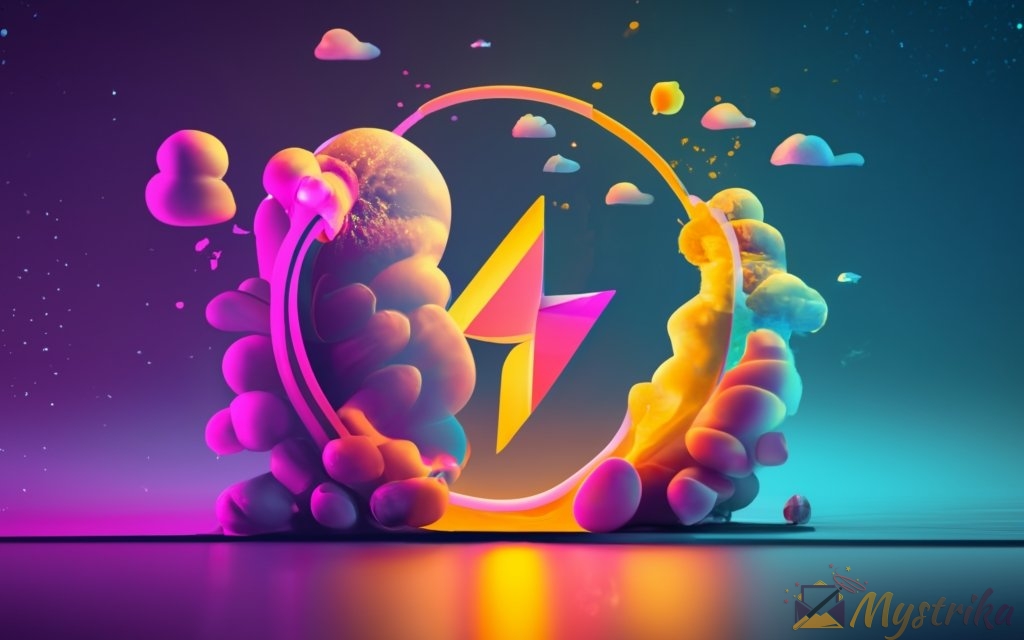 Types of Sales Acceleration Software
The sales acceleration market comprises diverse solutions focused on optimizing different elements of the sales process. Let's explore popular categories of sales acceleration software and top tools in each segment.
Lead Intelligence Tools
In the age of information overload, sales and marketing teams struggle to identify truly promising sales prospects from the sea of leads. Lead intelligence tools address this through targeted data sourcing, cleansing, and analysis.
Key capabilities include:
Lead enrichment that appends contact and company data like titles, phone numbers, and firmographics.
List building that researches prospects based on attributes like industry, employee count, tech stack.
Fit scoring that rates leads on their match to ideal customer profiles.
Contact triggering that alerts when target prospects meet buying signals likejob changes, funding rounds.
List hygiene that cleans lists by detecting outdated or duplicate records.
Top lead intelligence tools:
With insightful targeting, sales teams waste less time cold calling or emailing unqualified prospects. Lead intelligence tools let you start sales conversations with solid context and credibility.
Sales Engagement Platforms
Sales engagement platforms streamline prospect outreach with email, chat, social media automation, and analytics. These tools scale sales reps' touches for more meaningful conversations that lead to pipeline growth and closed deals.
Typical capabilities include:
Email automation with tracking, templating, AI optimization features.
SMS messaging to reach prospects directly through text alerts and reminders.
Chat bots that qualify inbound leads and answer common questions.
Social targeting to serve ads and content to ideal buyer profiles.
Lead scoring to identify warmest prospects for prioritized outreach.
CRM integrations to centralize prospect and customer data.
Leading sales engagement platforms:
Mystrika – #1 Cold Email Software with Email Warmup. Comes with Ability to open, track, reply emails for analytics. Along with A to Z testing, inbox rotation, Pre-headers and much more.
Outreach – Top sales engagement solution for enterprise. Email, voice, and mobile selling.
SalesLoft – Specializes in scalable sales cadences across email, phone, social channels.
Groove – Intuitive sales CRM with shared inboxes, lead scoring, email templates.
PersistIQ – Sales engagement focused on contextual interactions and behavioral lead scoring.
Reply– Omnichannel engagement with chat, email, SMS combining sales automation and intelligence.
Next-gen outreach powered by automation, personalization, and intelligence helps reps cut through the noise to drive more sales conversations.
Sales Performance Management
SPM (sales performance management) tools go beyond typical CRM to optimize management of the entire sales pipeline. SPM provides data-driven intelligence so sales leaders can coach reps, resolve bottlenecks, and align operations to business goals.
Core SPM capabilities:
Pipeline management with dashboards to visualize deal progression from lead to close.
Predictive forecasting that uses ML to estimate closure likelihood for open deals.
Territory mapping that defines geographic or account segments for assigning leads.
Quota setting that allocates realistic targets based on historical performance.
Incentives tracking to monitor commissions, spifs, and contests.
Notable SPM solutions:
With SPM, sales managers gain timely insights to coach reps, align sales capacity to demand, and optimize workforce and operations.
Predictive Sales Analytics
Traditionally, sales forecasting and projections relied solely on manager judgment. Predictive sales analytics leverages AI and ML to improve forecast accuracy, pipeline prioritization, and lead conversion.
Predictive analytics capabilities include:
Propensity modeling that scores buying likelihood for prospects based on historical patterns.
Pipeline risk analysis that highlights vulnerable or stalled deals requiring intervention.
Churn analysis that identifies at-risk accounts with high renewal or cancellation risk.
Data simulations that model different growth and market scenarios to stress test sales strategies.
Ideal customer profiling that finds common attributes of best past customers to refine targeting.
Leading predictive sales analytics software:
With predictive sales analytics, managers maximize revenue potential through fact-based pipeline optimization, territory alignment and resource allocation.
Sales Coaching and Training
Even top-performing sales teams need continuous coaching and training to adapt strategies to market shifts. Sales coaching and training tools provide research, content, and recommendations so reps stay at the top of their game.
Key features include:
Recorded call analysis – Captures sales calls and meetings then analyzes with AI for insights.
Content libraries – Repository of training materials, videos, presentations, and more for onboarding and skills development.
Sales methodology training – Structured programs to teach selling basics and company sales processes.
Skills assessments – Quizzes and exercises to evaluate competencies and personalize training.
Gamification – Point systems, leaderboards, badges and rewards to motivate participation and mastery.
Top sales coaching and training platforms:
Ongoing sales coaching and training results in teams that outperform revenue targets by double digit percentages.
Conversation Intelligence
Traditionally, sales conversations vanish into the ether once completed, with details forgotten and insights lost. Conversation intelligence platforms capture and analyze sales calls using AI to uncover trends, patterns, and best practices.
Key conversation intelligence capabilities:
Call recording to chronicle sales conversations for future reference.
Speech transcription that converts recordings to text transcripts for analysis.
Sentiment analysis that detects cues like empathy, authority, uncertainty in rep dialog.
Talking point analysis that reveals effective phrases and narratives.
Coaching tools that cut recordings into clips to illustrate best practices.
Leading conversation intelligence platforms:
Conversation intelligence gives sales managers an information advantage to accelerate deal cycles and systematically improve selling skills.
Contract Lifecycle Management
Lengthy contract approval cycles delay deal completion and revenue recognition. Contract lifecycle management (CLM) platforms speed up the process through automation, collaboration, and intelligence.
Key CLM features:
Template management – Central repository for contract templates and clauses for reuse.
Automated routing – Rules engine to send contracts to assigned reviewers based on deal attributes.
Collaboration – Tools for parties to discuss, edit, and approve contracts in context.
Risk analysis – AI scans contracts to flag problematic terms for negotiation.
Tracking and alerts – Audit trail shows contract status and reminds about pending actions.
Notable CLM solutions:
CLM automation ensures speedy contract finalization so sales teams can book revenue faster.
Configure, Price, Quote (CPQ) Software
Slow and error-prone quoting delays sales closures and damages customer satisfaction. CPQ streamlines creating quotes with fast product configuration, pricing, and proposal generation.
Key CPQ capabilities:
Guided selling – Asks qualifying questions to build quotes with optimal product bundles, pricing, and terms.
Rule-based configuration – Defines rules for valid product bundles, selections, and component compatibility.
Pricing engine – Calculates quotes incorporating discounts, fees, shipping, and taxes dynamically.
Proposal generation – Produces polished quotes and proposals with bundled offerings, pricing, terms.
Document management – Stores quote templates and collateral for reuse across deals.
Top CPQ solutions:
Apttus CPQ – Cloud-based CPQ solution combining guided selling, configuration, and automated quote/proposal generation.
ConnectWise Sell – Sales platform with CPQ designed for companies selling IT service and hardware bundles.
Oracle CPQ – Rules-based cloud CPQ for creating, managing and optimizing quotes for complex engineered products.
FPX CPQ – CPQ, guided selling, and subscription management for corporations and enterprises.
Tacton CPQ – Specialized CPQ for manufacturers with thousands to millions of product variants.
Efficient CPQ processes allow sales teams to create quotes 50-70% faster so they can land more deals.
Best-of-Breed Stacks Over Single Solutions
This overview reveals the breadth of sales acceleration capabilities and specialization across tool categories. There's no single solution that does everything perfectly.
To get the full benefits of sales acceleration, enterprises often employ best-of-breed stacks that combine multiple solutions aligned to their sales priorities and pain points.
For example, a manufacturing firm might use:
DataFox (lead intelligence)
Outreach (sales engagement)
Gong (conversation intelligence)
Tacton CPQ (configure, price, quote)
The integrated data and workflowsacross these tools accelerate end-to-end sales execution.
For each sales acceleration need, focus on proven solutions purpose-built for the required capability vs. generic platforms. Avoid tool overload and integrate new solutions carefully into existing sales technology stacks.
Accelerating Strategically
Not all sales cycles and processes benefit equally from acceleration. The biggest productivity and performance gains come from applying automation and optimization strategically to priority pain points and constraints.
Common scenarios that maximize sales acceleration payoff include:
Shortening sales cycles by reducing procurement bottlenecks.
Increasing lead conversions through engagement automation across channels.
-Boosting productivity for overloaded teams by handling repetitive tasks programmatically.
Increasing forecast accuracy and achieving targets through pipeline analytics.
Reducing churn by getting ahead of at-risk accounts using predictive insights.
Improving sales team skills through conversation analytics and AI-powered coaching.
Targeted sales acceleration drives exponential efficiency improvements that translate directly into revenue, margin, and customer satisfaction gains.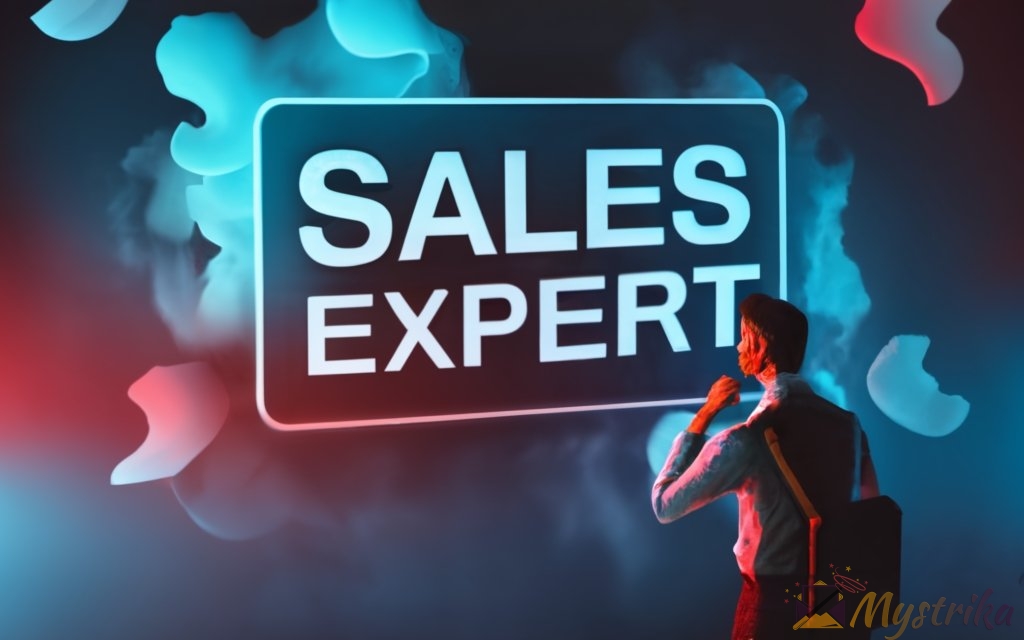 Use Cases for Sales Acceleration Software
Sales acceleration tools offer capabilities to optimize diverse elements of the sales process. Let's explore common use cases where sales acceleration solutions provide high value.
Prospecting and Lead Generation
Connecting with new sales prospects is essential for driving pipeline and revenue growth. Sales acceleration software supports prospecting and lead gen through:
Targeted list building – Compiles targeted prospect lists matching ideal customer profile attributes like industry, size, tech stack.
List enrichment – Augments list data with missing contact details like titles, emails, and phone numbers.
List cleansing – Removes duplicate records, outdated contacts, and inaccurate data.
Triggered alerts – Notifies when target prospects meet buying signals like job changes, funding events, etc.
Outreach automation – Scales personalized email and messaging outreach to prospects.
Social selling – Targets ideal profiles with social media ads and content.
Market research – Provides quick insights on prospects to personalize outreach.
With the right tools, sales teams find more qualified prospects in less time. Data-driven prospecting improves email and call connect rates by over 50%.
Lead Qualification and Scoring
Not every prospect warrants sales attention and focus. Lead qualification and scoring identify higher potential prospects for prioritized follow-up. Sales acceleration solutions help through:
Behavioral scoring – Tracks prospect engagement across web, content, email, events and assigns scores indicating interest level.
Predictive scoring – Uses AI modeling to assign scores predicting conversion likelihood based on historical patterns.
Profile matching – Compares prospect attributes to ideal customer profiles and quantifies match percentage fit.
Technographic fit – Analyzes company web activity for technologies used to assess product alignment.
Social activity tracking – Incorporates prospect's social media activity into scoring for comprehensive view.
Automated lead routing – Qualified, sales-ready leads automatically assigned to reps based on availability, workload, territory.
List segmentation – Segments prospect lists into tiers (A/B/C) based on lead score for tiered outreach.
Accurate lead scoring improves sales team productivity up to 20% through better qualified lead routing and tiered list prioritization.
Sales Pipelines and Forecasting
Mature sales teams rely on pipelines and forecasts to track deal progression, capacity plan, and meet revenue targets. Sales acceleration enhances pipelines and forecasting by:
Visual pipeline management – Clear visualization of all opportunities by deal stage with inline editing for deal advancement.
Predictive forecasting – Models open opportunities with AI to forecast closure rates and revenue potential.
Territory planning – Defines geographic segments and matches rep workload to opportunity concentration.
Quota setting – Establishes realistic quotas based on product sales cycles and historical performance.
Manager override – Allows manual forecast adjustments when manager has incremental market insights.
Forecast tracking – Monitors forecast accuracy over time and surfaces leading indicators of plan deviations.
Forecast drill-down – Decomposes top-down forecast into bottoms-up projections by pipeline analysis.
Automation and analytics typically improve sales forecast accuracy by 10-15%, reducing surprises and enabling better financial planning.
Proposal and Contract Management
Lengthy proposal and contract processes introduce deal uncertainty and revenue delays. Sales acceleration software expedites these critical milestones through:
Proposal templates – Stores polished branded proposal templates for quick customization.
Guided selling – Asks prospect questions and recommends tailored solutions to include.
Content libraries – Centralizes marketing collateral and supporting documents for inclusion.
Document generation – Auto-populates proposals with product details, pricing, and buyer info.
eSignature integration – Enables inclusion of docusign or other eSignature workflows for approvals.
Workflow automation – Defines multi-step review and approval processes with automated routing.
Collaboration – Allows internal teams and external prospects ability to comment on and edit documents.
Tracking and alerts – Logs approver actions and reminds for pending reviews or decisions.
Automating proposal and contract management typically reduces cycle times by over 25%, enabling faster deal closure.
Customer Retention and Upselling
The most proven sales opportunities come from existing customers. Sales acceleration enables retention and upsell through:
Embedded notifications – Alerts relationship owners of key customer events like contract renewal or feature update timing.
Churn analysis – Uses predictive analytics to highlight at-risk customers based on behavioral patterns and metrics.
Cross-sell prompts – Proactively suggests relevant complementary offerings likely of interest to each customer.
Contact timeline – Visualized chronology highlights key interactions and milestones in customer relationship lifecycle.
Recurring revenue management – Purpose-built tools to manage renewals, upsells, and add-on purchases for subscription customers.
Account health – Ongoing monitoring and reporting of customer engagement across products, services, and channels.
Automated nurturing – Customized email and messaging nudges customers toward expansion purchases when usage, timing, and other signals indicate interest.
Optimized customer retention and expansion helps maximize lifetime value. Top sales teams retain customers at rates over 15 points higher than average.
Accelerating Sales with Purpose
The use cases highlighted reveal the breadth of ways sales acceleration software provides tangible benefits across the revenue engine.
Strategically applying acceleration capabilities at revenue impact points enhances sales performance, efficiency, and bottom line results. Automation frees up customer facing time while intelligence enhances human effectiveness.
By leveraging sales acceleration tools with purpose and skill, sales organizations increase deal velocities, conversion rates, retention levels, and customer lifetime values. The total impact compounds into significant enterprise growth.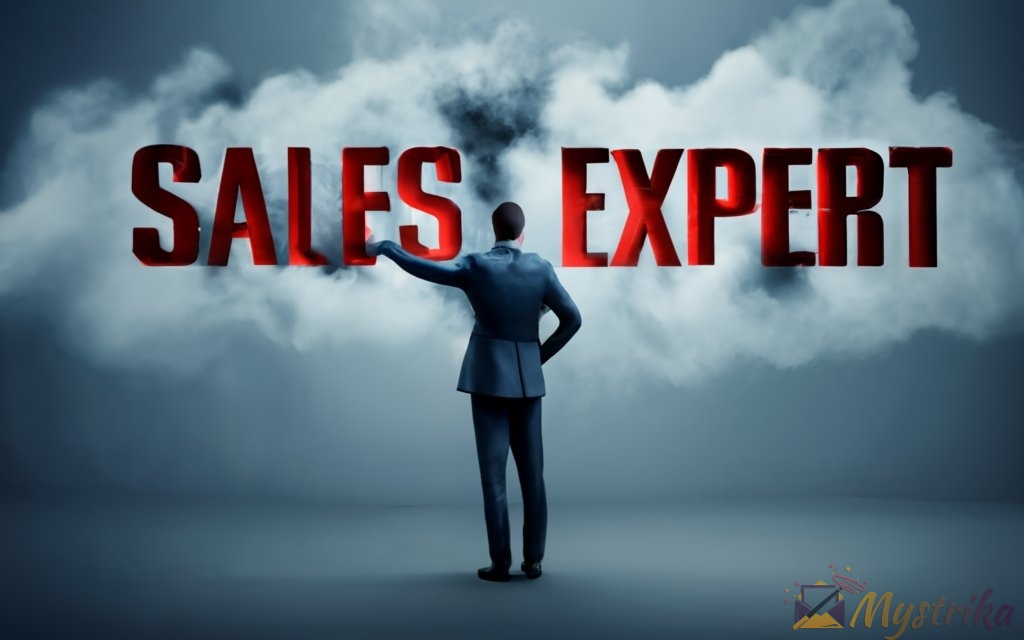 Key Features to Look for in Sales Acceleration Tools
Sales acceleration encompasses diverse technologies that optimize different elements of the sales process. When evaluating options, focus on capabilities that address your organization's specific pain points and constraints. Here are some of the most pivotal sales acceleration features to assess.
Lead Prioritization and Routing
With constrained selling time, sales teams must focus on hot prospects first. Lead prioritization uses scoring and intelligence to identify closers, while routing gets qualified leads to the right reps quickly.
Prioritization capabilities:
Fit scoring that rates leads based on match to ideal customer profiles using firmographics, technographics, and other attributes.
Behavioral scoring that tracks prospect engagement across channels and websites to gauge interest.
Predictive scoring that calculates lead conversion probability with AI based on historical patterns.
Social profile integration that incorporates LinkedIn, Twitter, and other social activity into prioritization.
Technographic scoring that analyzes company web technology profile for product alignment.
Triggered alerts on priority events like job changes, funding rounds, press mentions to re-score prospects.
Intelligent lead routing features:
Territory mapping that defines geographic segments and matches reps to high-opportunity territories.
Lead owner recommendations that suggest best recipient based on past performance and workload.
Rules-based assignment that automatically routes leads to specified reps and teams based on attributes.
Round-robin routing that distributes leads evenly across sales team members.
Capability matching that assigns leads to reps with right skills, language, or vertical expertise.
Benefits
Increased connect rates from contacting more qualified, sales-ready prospects first.
Higher lead conversion by getting leads quickly to optimal reps based on match.
More relevant conversations enabled by inbound lead context and background.
Up to 2x more conversions from algorithmic lead routing vs. random distribution.
Email Automation and Sequencing
Sales reps spend countless hours crafting one-off email outreach. Automation scales personalized messaging for consistent lead follow-up.
Key email automation capabilities:
Templates to create libraries of branded message content.
Workflows that deliver automated series of emails triggered by prospect actions.
Lead scoring integrates to inform message personalization and timing.
Landing pages to create targeted campaign microsites and capture forms.
CRM sync to update contact records based on email engagement.
Analytics to optimize campaigns by tracking open, click, reply, and unsubscribe rates.
AI optimization that performs A/B testing and refines email content and sending cadence.
Benefits
Reduce manual email effort by 90% with automation.
Increase email open rates by 300% with segmentation and personalization.
Improve email response rates by 50% with AI-optimized content.
Cut unsubscribe rates in half through more relevant messaging.
Appointment Scheduling
Lengthy back-and-forth to schedule meetings delays deals. Embedded scheduling eliminates friction.
Key scheduling tool capabilities:
Public calendar that shows rep availability prospects can browse to find time.
Custom booking forms to require key details upfront from prospects.
Recurring availability for standing weekly or monthly meeting slots.
Calendar integration to automatically block off accepted meeting times.
Custom branding to match scheduling page with sales portal design.
Customer reminders with confirmation emails and calendar invites.
Queue prioritization to offer prime appointments to VIP prospects first.
Meeting templates that preconfigure standard meeting durations and agendas.
Benefits
Reduce scheduling back-and-forth by over 50%.
Increase prospect-scheduled meetings 20-30%.
Cut time lost from no-shows with automated appointment reminders.
Decrease double-booking errors with calendar integration.
Sales Playbooks and Coaching
Even seasoned reps need guidance tailoring pitches, navigating objections, and advancing deals. Playbooks and coaching software facilitates continuous skills improvement through benchmarking, reinforcement, and training.
Key capabilities:
Activity capture to record sales calls, email, meetings for analysis and learning.
Playbook authoring to build custom frameworks for sales processes.
Microlearning bite-sized video modules focused on specific skills.
Roleplaying scenarios to practice objection handling and closing in realistic conditions.
Assessments to evaluate competencies and personalize coaching.
Conversation analytics to reveal phrases, narratives, and strategies that work.
Talk track recommendations to prompt proven language during live prospect conversations.
Gamification to motivate skill mastery through points, badges, and leaderboards.
Benefits
Shorten ramp time for new hires to get productive faster.
Increase sales conversions through consistent, optimized approach.
Improve cross-selling and upselling with guided techniques.
Build institutional knowledge from captured top performer best practices.
Call Logging and Tracking
Calls are high-value sales engagement but easily forgotten. Call tracking creates a searchable, actionable log of call activity.
Essential tracking capabilities:
Call logging automatically captures key details like date, duration, participants for all calls.
Call transcription uses AI to analyze and transcribe spoken conversation.
Smart captioning that highlights key call topics, promises, objections.
Smart follow-ups that set future tasks based on call conversations.
Call scoring automatically grades call effectiveness based on analytics.
CRM integration to sync call details to central contact records.
Coaching tools to clip recordings to use for team training.
Call analytics to surface trends, conversational patterns, and insights.
Benefits
Increase sales productivity by eliminating manual call note entry.
Improve follow-through on next steps via automatically generated call tasks.
Enable data-driven sales coaching powered by call conversation analysis.
Reduce miscommunications with transcription and recording backup.
Data Enrichment and Cleaning
Dirty, missing data sets up sales teams for failure. Continuous data hygiene prevents waste and inefficiency.
Key data management capabilities:
Data enrichment that researches and adds missing firmographic fields like company size, location, industry, etc.
Email append that finds and adds contact email addresses to connect.
Email verification to confirm validity of email addresses.
Duplication merge that detects duplicate contacts and merges disparate records.
List verification to validate contact and company information for outbound lists.
Social append that ties together social media profiles for contact.
Segmentation to group contacts into categories like customer, prospect, partner etc.
List filtering to remove generic email domains, inactive contacts, etc.
Benefits
Reduce useless outreach to bad emails, inactive contacts by over 30%.
Improve email effectiveness with verified, deliverable recipient addresses.
Cut manual research and data entry by 90% via automated enrichment.
Increase sales qualification rates with complete prospect background intel.
Pipeline Visibility and Forecasting
Lack of pipeline visibility disrupts planning, forecasting, and optimal resource allocation. Sales acceleration provides clear opportunity analysis.
Key pipeline features:
Pipeline dashboards visually track every deal from lead to close.
Pipeline stage management captures unique sales process stages.
Stage change automation progresses deals to next pipeline stage based on rules.
Stage probability assigns each stage weighted win likelihood based on history.
Aggregated forecasts provide top-down projections by product, geography, team.
Manager overrides allow manual forecast adjustments when needed.
Forecast tracking monitors projections vs. actuals to improve modeling.
Scenario analysis stress tests forecasts under different growth conditions.
Benefits:
Cut forecast error by up to 50% with analytics-driven models vs.Excel.
Enable data-driven capacity planning based on projected sales.
Ensure execs have pipeline visibility to guide strategic decisions.
Identify pipeline bottlenecks slowing progression through sales stages.
Document Generation and eSignatures
Manual contract and proposal creation bogs down deals. Automated document generation and signatures accelerate velocity.
Key document automation features:
Template library houses branded templates for easy content reuse.
Data merge dynamically populates templates from CRM with contact info, product details, pricing.
Content management enables collaboration from multiple contributors.
Bulk actions to generate hundreds of personalized documents from templates in one click.
Conditional content displays or hides specified content based on recipient attributes.
eSignature workflows for digital, compliant document signing integrated into documents.
Workflow automation routes contracts through multi-step review, approval cycles.
Benefits:
Reduce contract creation from weeks to hours with reusable templates applied consistently.
Cut time spent managing content revisions with controlled access and versioning.
Accelerate approvals with automated routing and digital signatures.
Minimize compliance risk with complete audit trails and eSignature legality.
Conversation Intelligence and Analytics
Sales conversations hold invaluable insights but easily disappear into the ether. Conversation intelligence platforms capture and analyze sales calls and meetings to uncover trends, effective narratives, key topics, and more.
Core conversation intelligence capabilities:
Call recording to create searchable records of sales calls, video meetings, and webinars.
AI meeting transcription that converts recordings into text transcripts for analysis.
Smart topic tagging that auto-tags recordings with topics, promises, objections, and action items using NLP.
Talking point analysis that reveals sales narratives, phrases, and strategies that influence outcomes.
Rep performance tracking to benchmark and rank team members on talk time, speaking pace, and other metrics.
Sentiment analysis that detects cues like empathy, uncertainty, and authority in rep dialog.
Benefits
Improve sales practices through systemic insights vs. anecdotal observations.
Reduce buyer silence by identifying unproductive conversational habits.
Shorten sales cycles by reinforcing proven messaging aligned to each opportunity stage.
Drive consistent excellence with metrics, benchmarks, and AI-guided coaching.
CRM and MAP Integrations
Sales acceleration software creates maximum value when integrated into surrounding CRM and marketing automation systems. Robust integrations weave an end-to-end fabric of shared data, visibility, and workflows across platforms.
Key integrations to evaluate:
CRM data synchronization that shares contacts, accounts, pipeline data, and updates between sales acceleration software and CRM.
Unified contact profiles that link email, call, chat, and website engagement history from all platforms onto centralized CRM records.
Cross-system workflows that trigger actions across tools based on events, keeping data in sync.
Shared document storage that stores sales collateral, proposals, and contracts in connected repositories accessible from both systems.
Single sign-on that allows access to all tools from one portal using centralized user authentication.
CRM embedded experiences that present sales acceleration functionality within CRM for unified user experience.
MAP attribution that tracks marketing influenced pipeline and closed revenue for integrated MAP platforms.
Benefits
Increase sales productivity by eliminating redundant data entry across disconnected systems.
Improve data accessibility with complete prospect and customer histories centralized in CRM.
Enable consistent branding with shared content libraries housing approved digital assets and collateral.
Gain more powerful insights into multi-channel customer journeys by linking engagement data.
Speed IT rollouts through turnkey integrations between leading sales acceleration and CRM tools.
Specialized Solutions vs. Suites
The expansive set of sales acceleration capabilities makes best-of-breedpoint solutions appealing to optimize specific scenarios like conversation intelligence or lead management. Purpose-built tools often provide more robust functionality for a given capability.
The tradeoff is that suite solutions like Salesforce, HubSpot, or Microsoft Dynamics bundle multiple sales accelerationfeatures into a single cohesive, integrated solution. Bundled tools can provide a good starting point for essential functionality.
When evaluating standalone tools vs. suites, consider:
Best-of-breed considerations:
Deep, advanced functionality for specialized capability
Flexibility to select preferred, best-fit tools across categories
Ability to swap out underperforming point solutions more easily
Suite considerations
Pre-integrated modules avoid need to integrate disparate systems
Single vendor often eases procurement, onboarding, and support
May be more cost effective for broad capabilities required
For large enterprises, hybrid approaches combining suites and specialized integrations offer the best of both worlds.
Align to Revenue Priorities
The wide array of sales acceleration features makes it easy to lose focus. Ground tool selection in data-driven sales needs and priorities:
Baseline metrics – Establish key performance indicators around lead conversion, sales cycle, forecast accuracy, retention, and other priorities.
Opportunity analysis – Estimate revenue impact opportunities across funnel stages and processes.
Field feedback – Survey sales teams on biggest obstacles and bottlenecks.
Select targeted capabilities – Map required capabilities to priority sales needs and use cases. Avoid overbuying unnecessary tools that add clutter without clear value.
Key feature assessment – Vet shortlist solutions for must-have strengths aligned to top requirements.
With focus on capabilities that address statistical sales gaps, organizations realize over 2x more value from sales acceleration investments.
The Technology Is Just the Start
The most effective sales acceleration initiatives encompass people, process, and technology:
People – Gain team buy-in, train on new tools, align on desired behavioral changes.
Process – Redesign outdated sales workflows to leverage automation and intelligence.
Technology – Implement user-friendly solutions that complement existing sales tools.
With the right organizational foundations, sales acceleration software empowers teams to far surpass normal capabilities and benchmarks.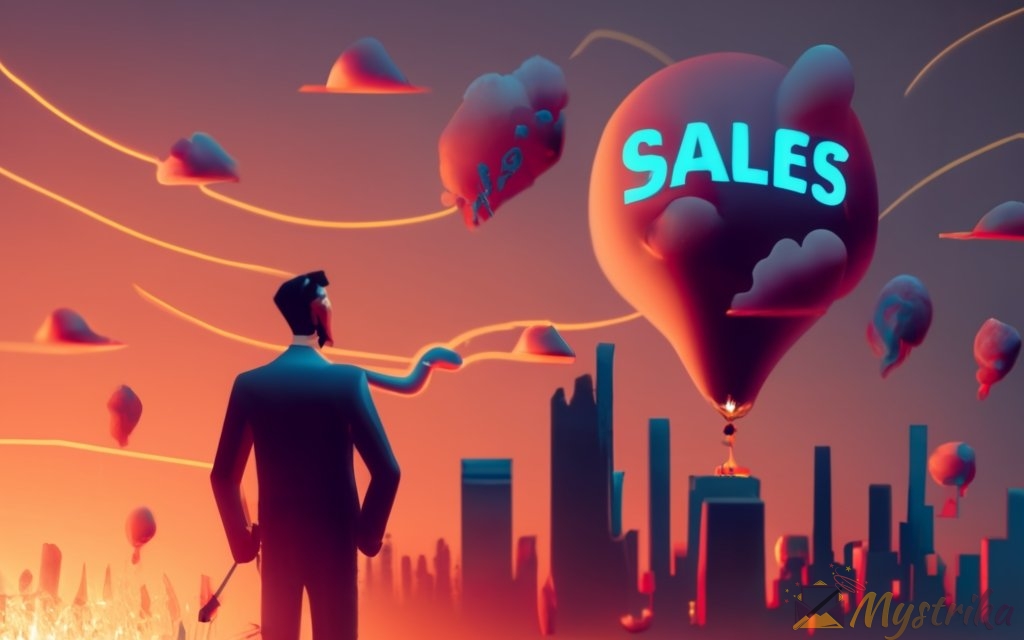 Choosing the Right Sales Acceleration Software
With countless sales acceleration tools competing for your budget, selecting the right solution for your business can feel overwhelming. Let's walk through an eight-step methodology to identify and implement software that will deliver maximum revenue impact.
Identify Current Sales Challenges
First, document specific sales pain points and constraints that slowed your team's performance in recent sales cycles.
Gather insights from:
CRM data – Where do deals stagnate? What causes fallout?
Sales leadership – What's impeding rep productivity? Where are inefficiencies?
Frontline reps – What slows you down daily? What barriers do you encounter?
Customers – Why did the sales process frustrate? How could it improve?
Quantify the revenue impact opportunities across your sales funnel and processes. This analysis guides where new tools can best accelerate sales.
Understand Your Sales Workflows
Map out exactly how your sales teams currently progress from initial prospecting to closed deal.
Document key elements at each stage:
Lead sources – Where do new prospects originate?
Lead follow-up – What's the current process for nurturing and qualifying inbound leads?
Appointment setting – How are demos and meetings scheduled?
Sales conversations – What tools do reps leverage for calls, email, social outreach?
Proposals – What's the process for creating and delivering quotes and contracts?
Pipeline management – How are opportunities progressed through sales stages to close?
The above perspective highlights where introducing new tools can eliminate productivity bottlenecks in the current workflow.
Consider Required Integrations
Sales acceleration software should integrate tightly with your CRM, marketing automation, and surrounding sales stack.
Determine upfront:
Must-have integrations – Which existing platforms are non-negotiable to connect?
Ideal integrations – Are there other tools you'd like to link for a unified workflow?
Data unification – What key data objects (contacts, accounts, deals) need unified views?
Process connectivity – What cross-system processes will create the most value?
Vet vendor integration capabilities early to avoid costly integration work post-purchase.
Evaluate Key Features and Capabilities
Compile a list of must-have features aligned to your documented sales challenges, workflows, and revenue priorities.
Assess each vendor against these needs:
Does the tool directly address your core sales issues?
Will the solution seamlessly integrate into your tech stack?
Does it provide the essential features on your needs list?
View demos to validate claimed capabilities before shortlisting solutions.
Assess Scalability Needs
Consider your growth trajectory and team expansion plans to ensure your selected vendor can scale appropriately:
Will the tool accommodate 10x more users?
Does it offer enterprise-grade security, SLAs, and support?
Can usage and data capacity expand without degradation?
It's expensive to rip and replace platforms. Invest in scalable solutions from the start.
Compare Pricing and Plans
Sales acceleration tools range from ~$50 to $300+ per user per month for enterprise-class offerings.
Compare costs across shortlisted vendors:
Align plan tiers to your user counts for apples-to-apples comparison.
UnderstandTraining, support, maintenance costs on top of base software fees.
Factor in discounts for annual vs. monthly billing, multi-year contracts.
Scope pilot groups before committing entire sales org budget.
Look for Positive Customer Reviews
Vet peer experiences before committing. Look for validated use cases similar to yours:
Do independent reviewers give the software high marks?
Are customers seeing industry-leading ROI, productivity gains?
How does vendor service and support stack up?
Are customers happy renewing and expanding contracts over time?
The most telling signs are long-term customers that continue expanding their usage year after year.
Sign Up for Free Trials
Nearly all vendors offer free trials or pilots. Take advantage:
Pilot the software with a small sales team to validate usability and value.
Identify capability gaps relative to advertised features.
Gauge ease of integration and data connectivity.
Use findings to strengthen negotiating leverage.
Hands-on experience ensures you buy the right solution for real needs.
Top 10 Sales Acceleration Software Recommendations
While needs vary by organization, these top-rated platforms offer proven sales acceleration capabilities:
1. Mystrika
Mystrika is an advanced cold email platform focused on maximizing deliverability and automating personalized outreach workflows.
Highlights:
Only Cold Email tool that allow pre-header / teaser text for best Email Open rate. Demo Video.
Personalized email sequence: Mystrika allows you to send add complete personalization to email sequences. You can personalize your email by adding First & Last names, Designation, City, and even have your own dynamic variables based on your need.
Sender rotation (Beta): Mystrika lets you connect multiple (almost unlimited) email accounts to send your outreach, saving your reputation and increase your email deliverability.
IP rotation
"Success %" : Mystrika is one of the only cold email tool that allows you to see how many emails are landing in Inbox (and not in spam) via metrics called Success %.
Email Warmup
Unibox
A-Z testing
Key Features:
Comprehensive email warmup capabilities including new domain, new email address and dormant domain reactivation.
Full deliverability toolkit: spam testing, blacklist monitoring, bounce handling and more.
Dynamic personalization using merge tags, snippets and conditional content.
Campaign analytics plus contact history and activity timeline.
Unified inbox to manage all incoming emails and prioritize replies.
Integrates seamlessly with every major email platform and CRM via webhooks.
Benefits:
Achieve inbox placement rates exceeding 95% with proactive deliverability.
Hyper-personalize content to resonate with each individual prospect.
Monitor campaign performance and pivot strategies to improve results.
Streamline workflow with a centralized interface to manage campaigns and conversations.
Quickly launch remarkably effective cold email campaigns with minimal setup.
Pricing:
Mystrika offers a free forever plan with basic features, a Growth plan at $19/month, a Dominate plan at $79/month and custom plans for enterprise customers. 20% annual discounts are also available.
Thousands of sales professionals trust Mystrika as their secret weapon to book more qualified meetings and close more deals through cold email outreach.
2. Outreach
Outreach is the clear sales engagement leader, combining email automation, analytics, and AI-sales guidance. It will help your team sell smarter and faster.
Best for: Large enterprises seeking sales productivity gains at scale.
3. SalesLoft
With stellar sales cadence automation across email, phone, and social channels, SalesLoft boosts sales team productivity and conversions.
Best for: Sales organizations needing multi-channel sales orchestration.
4. Gong
Gong sets the standard for revenue intelligence, using AI to analyze customer conversations, uncover trends, and guide next best actions.
Best for: Data-driven sales coaching, training, and optimization.
5. HubSpot Sales Hub
With robust tools to attract, engage, and delight customers, HubSpot Sales Hub helps businesses grow better.
Best for: SaaS companies aligned to HubSpot marketing stack.
6. Pipedrive
Pipedrive provides an intuitive, visual sales pipeline to manage deals from prospects to customers.
Best for: Small businesses seeking sales pipeline visibility.
7. Groove
Groove is an affordable yet surprisingly powerful combination of shared inbox, lead tracking, email templates, and sales reporting.
Best for: Startups and SMBs needing an all-in-one sales platform.
8. Chorus.ai
Chorus transforms sales conversations into actionable insights for consistently better selling.
Best for: Conversation intelligence and phone sales coaching.
9. Salesforce Sales Cloud
The pioneering SaaS CRM, Salesforce offers an enterprise sales platform with robust scalability and an ecosystem of AppExchange integrations.
Best for: Large, complex sales organizations.
10. Freshworks CRM
Freshworks CRM combines intuitive interface, automation triggers, collaboration tools, and actionable intelligence for unified sales productivity.
Best for: Mid-sized businesses with blended sales and support teams.
Launch Successfully with Proper Implementation
Once selected, launch sales acceleration platforms strategically:
Get team buy-in – Involve sales reps early to build support and trust. Address concerns transparently.
Establish metrics – Agree on key performance indicators to track and realistic improvement targets.
Clean existing data – Eliminate duplicates and fix errors for a clean data foundation.
Build playbooks – Document ideal sales processes to standardize effective sales motions.
Configure workflows – Set up automations that align to playbooks to accelerate execution.
Integrate CRM – Connect tools to centralize data under shared account and contact records.
Train thoroughly – Conduct hands-on training to skill users on key features and get full value.
With executive sponsorship, change management, and training, sales teams adopt new technology for optimal impact.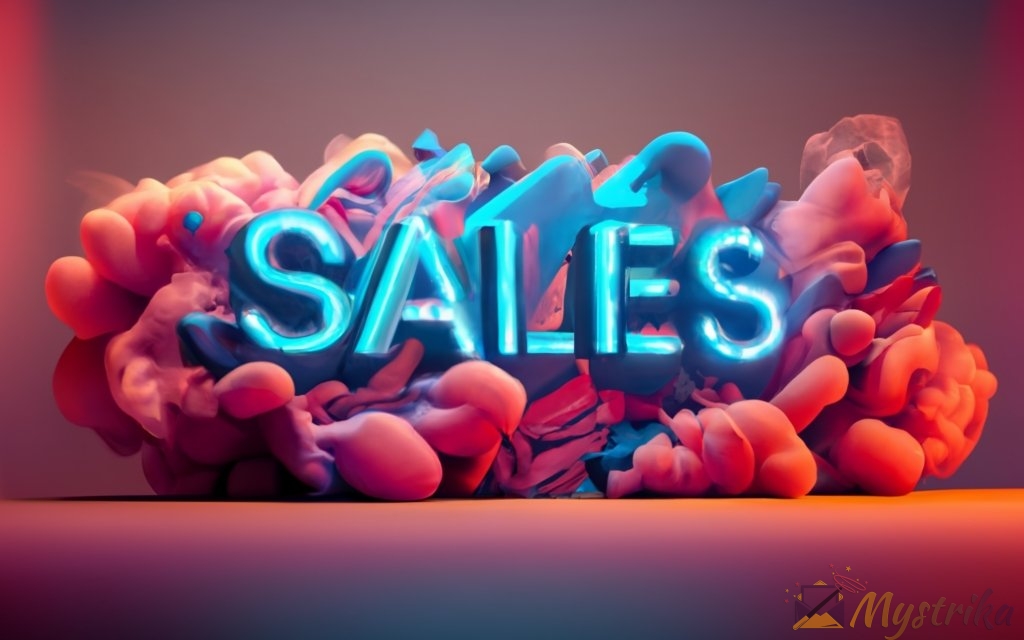 Implementing Sales Acceleration Software
The most pivotal work starts after sales acceleration software is purchased. Successful adoption requires upfront planning and continuous optimization to achieve full impact.
Get Team Buy-In
New sales tools fail without user adoption. At launch, proactively get team buy-in:
Involve sales reps early – Give influencers sneak peeks of new tools to build excitement. Get their input to address concerns.
Communicate benefits – Share case studies proving the software will make individual jobs easier and customer interactions better.
Highlight gains achieved elsewhere – Quantify productivity, performance, and revenue gains realized by other groups piloting the tools.
Address concerns transparently – Be open about potential pain points like new processes or change management. Emphasize ramp-up support.
With frontline sales team members invested and on board, consistent usage comes easier.
Establish Goals and Metrics
Agree on specific Key Performance Indicators (KPIs) that sales acceleration software aims to improve:
Lead conversion rates
Sales cycle or lead follow-up times
Forecast accuracy
Contract cycle times
Customer retention or renewal rates
Customer lifetime value
Sales team productivity
Codify current baseline metrics for each KPI. Define realistic improvement targets to motivate the team and track program success.
Clean Up Existing Data
Launching new sales tools offers a fresh chance to cleanse outdated or duplicate records:
Eliminate redundant contacts – Consolidate multiple contacts into unified account and contact records.
Resolve data conflicts – Standardize disparate job titles, emails, phone numbers onto single profiles.
Fill in missing fields – Enrich sparse records with complete email, location, and demographic data.
Remove outdated contacts – Delete old, stale records unlikely to reengage.
Accurate, complete data ensures sales reps get full context on every prospect and customer.
Build Sales Playbooks and Processes
Leverage new tools as a catalyst to optimize and standardize sales workflows:
Map ideal steps – Outline consistent sales motions proven to succeed from initial outreach through close.
Incorporate automation – Identify repetitive manual tasks to eliminate through programmed workflows.
Enable flexibility – Support sales rep judgment within overarching framework.
Documented playbooks encapsulate institutional knowledge so every rep works smarter.
Set Up Automation Workflows
Configure tool-specific workflows to translate mapped processes into automated execution:
Lead scoring – Create rules to assign prospect scores based on interests and behaviors.
Lead assignment – Set up filters to route leads matching rep strengths or availability.
Email sequences – Build personalized follow-up series for different lead sources or segments.
Task generation – Automate creation of reminders, to-dos, appointments based on interactions and deal stage.
Well-architected workflows execute repeatable sales motions consistently at scale.
Integrate With Other Systems
To maximize value, integrate sales acceleration tools into surrounding systems:
CRM – Establish real-time data sync for accounts, contacts, opportunities, activities, and workflow triggers across tools.
MAP – Connect lead and account data to marketing platforms to track multi-touch attribution.
Payment gateways – Embed checkout and payment flows to capture revenue directly from sales tool.
Docusign – Insert frictionless eSignature workflows into contracts and proposal approvals.
Phone system – Embed click-to-call functionality for instant connections from contact records.
Integrations weave sales acceleration capabilities into the daily fabric of selling.
Train Team on New Software
Ongoing training is essential to drive software adoption and utilization:
Hands-on workshops – Let reps experience tool functionality first-hand with guided walkthroughs and demos.
Role-specific training – Tailor content to day-to-day responsibilities of sales reps, managers, operations roles.
Embedded learning – Release quick how-to videos on new features or advanced use cases.
Office hours – Provide weekly open sessions for reps to get questions addressed in real-time.
Gamification – Incent participation and learning through points systems, leaderboards, and rewards.
Well-trained users gain skills confidence to fully leverage new capabilities.
Analyze Data and Optimize
Ongoing performance analysis provides fuel for future optimization:
Track KPIs – Monitor key metrics to validate assumed benefits are realized and catch any gaps.
Review adoption – Analyze usage and adoption trends to target underutilized features or teams for training.
Tune workflows – Based on bottlenecks or fallout, refine processes and automation flows to improve outcomes.
Expand use cases – Apply tools to new scenarios based on lessons learned.
Leverage insights – Learn from reporting and analytics to continually refine sales tactics and optimize every facet of the revenue engine.
Data-driven fine-tuning ensures maximum ROI on sales acceleration investments.
Drive Lasting Results
With planning, sponsorship, training, and continuous improvement, sales acceleration software transitions from underutilized shelfware into an indispensable sales productivity engine.
Leading indicators of successful adoption include:
Individual productivity lift – Reps accomplish more calls, emails, deals each day.
Process transformation – Manual efforts replaced with consistent automation.
Revenue impact – Improved sales metrics directly reflected in top and bottom line growth.
Team satisfaction – Reps report higher job satisfaction and effectiveness.
Customer feedback – Buyers praise simplified buying journey.
Expanded usage – Growing adoption and usage intensity over time.
Get sales acceleration software off to a fast start and maintain team momentum for compounding gains over time. The end result is winning sales organizations that sustainably outperform.
The Future of Sales Acceleration Software
The sales acceleration market continues rapid evolution as vendors compete to deliver the next wave of automation, intelligence, and analytics. Here are key technology and capability trends to expect in the years ahead.
AI and Machine Learning Capabilities
Artificial intelligence and machine learning will become pervasive across sales acceleration platforms. AI will power:
Predictive lead scoring that forecasts prospect conversion probability more accurately based on patterns.
Intelligent routing that assigns high propensity leads to optimal sales reps for outreach.
Conversation analytics that rate the effectiveness of sales calls in real-time, prompting smart talking points.
Sentiment analysis that assesses customer emotions and attitudes during calls to guide rep responses.
Contract analytics that flag problematic terms and recommend negotiated revisions.
Data-driven forecasts that project pipeline velocity and closure rates using predictive modeling.
–Email optimization that continually A/B tests content and messaging for ideal open, click, and reply rates.
As algorithms ingest more training data, AI models will reach unprecedented sophistication in analyzing human interactions and codifying excellence.
Predictive Sales Analytics
Expect predictive analytics to become integral to sales acceleration platforms:
Propensity scoring will calculate the probability of prospects to convert based on historical patterns.
Churn analysis will use buyer signals and metrics to flag at-risk accounts in real-time.
Market projections will simulate sales forecasts under different growth scenarios and economic conditions.
Pipeline risk analysis will highlight vulnerable deals needing intervention to avoid fallout.
Armed with prescriptive intelligence, sales teams can optimize resource allocation, account targeting, and pipeline management to capture every revenue opportunity.
Real-Time Data Syncing and Notifications
Teams will expect data and workflows to flow seamlessly across sales acceleration tools in real-time:
Unified contact records will consolidate fragmented interactions into complete cross-channel timelines accessible from CRM profiles.
Instant syncing will continuously synchronize contacts, deals, and activities across sales acceleration and CRM systems to maintain a single source of truth.
Trigger-based alerts will proactively notify sellers of key prospect events in real-time via SMS, mobile alerts, and screen pop-ups.
With many sales tools in daily use, the future demands tight, live integration rather than batch data dumps. Real-time syncing gives reps always-current customer context.
Omnichannel Sales Engagement
Sales reps engage prospects across growing channels beyond email and phone. Sales acceleration platforms will evolve to orchestrate seamless omnichannel outreach:
Social selling will target ideal prospects with personalized messaging via LinkedIn, Twitter, Facebook, and other networks.
Chatbots will qualify inbound leads, address FAQs, and book meetings 24/7/365 across websites, Facebook Messenger, and WhatsApp.
CRM-embedded engagement will allow outreach directly from central CRM records without toggling between systems.
Retargeting workflows will serve dynamic ads to known prospects as they browse online to accelerate opportunities.
SMS/text engagement will enable reps to reach prospects directly on mobile in compliance with opt-in regulations.
With omnichannel sales capabilities, teams will meet buyers how and where they prefer to transact.
Deeper CRM Integrations
As sales acceleration modules converge into CRM suites, expect deeper embedded alignment:
Shared databases will eliminate data synchronization by housing contacts, deals, and activities in the CRM data model directly.
Embedded interfaces will present sales acceleration functionality in CRM to align around shared records for a unified workflow.
Universal identity will authenticate users once via CRM login to access connected sales tools without re-login.
Universal content will centrally store approved collateral, playbooks, and training material in CRM for anywhere access.
Contextual insights will surface CRM analytics, notifications, and recommendations within sales tools at relevant moments.
Tighter CRM alignment will weave sales acceleration capabilities into the daily selling workflow.
Sales and Marketing Alignment
Sales and marketing misalignment causes lost opportunities and fragmented experiences. Tighter sales acceleration-MAP links will bridge gaps:
Unified lead view will give both teams full context on lead origin, scoring, and sales progression.
Lead journey mapping will visualize the touchpoints that advance contacts through funnel stages.
Content libraries will centralize approved marketing assets and collateral for sales rep access.
MQL handoff will automatically transition marketing qualified leads to sales with smooth data flow and notifications.
Attribution analytics will quantify the pipeline and revenue lift generated from specific campaigns, channels, and assets.
Predictive analytics will help marketing optimize spend and content for greatest sales impact.
Shared metrics, data, and workflows will align sales and marketing for maximized impact.
The Sky's the Limit
Sales acceleration aims to remove all limits on human sales productivity and performance. The pace of innovation shows no signs of slowing as vendors find new ways to leverage data, automation, digital capabilities and design to enhance selling.
Ultimately, sales acceleration allows exceptional professionals to accomplish exponentially more than was previously possible. The best sales teams are just scratching the surface of what's achievable in this new paradigm. There are no more excuses left – only opportunities.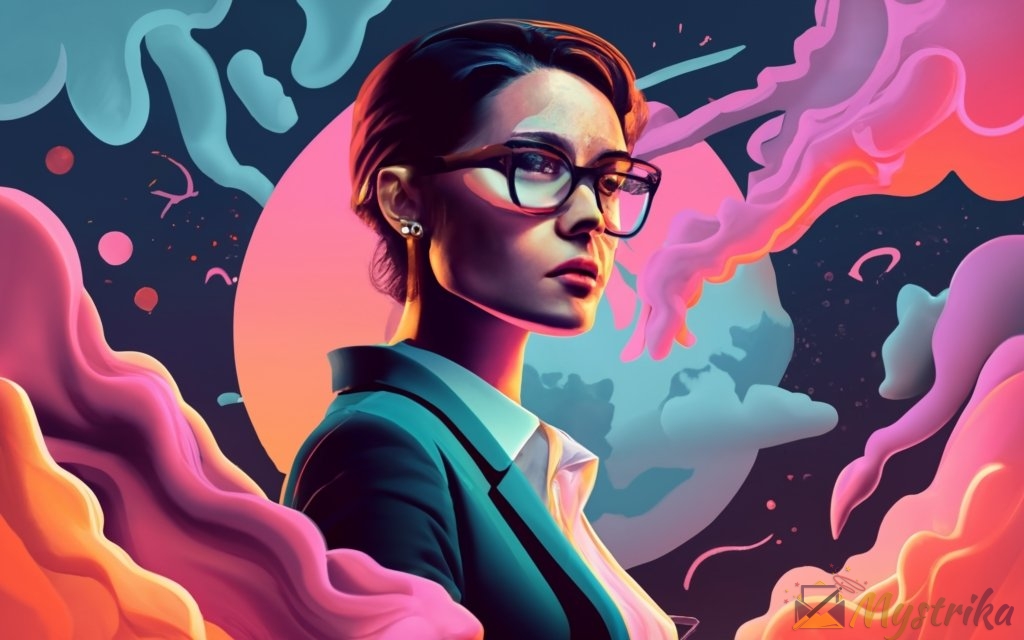 Key Takeaways and Next Steps
Let's recap the central points to remember when assessing sales acceleration tools for your business.
Summary of Key Points
Sales acceleration software optimizes sales processes through automation, analytics, and intelligence to drive more revenue in less time.
Core capabilities to evaluate include lead management, conversation intelligence, proposal automation, and CRM+MAP integrations.
Benefits range from 2X lead conversion rates to 50%+ forecast accuracy improvements and 20-30% shorter sales cycles.
Dozens of excellent point solutions exist for specific capabilities like email automation or predictive analytics.
Leading all-in-one suites include Mystrika, Salesforce Sales Cloud, HubSpot Sales Hub, and SalesLoft.
Focus selection on capabilities that address statistical sales gaps revealed through data analysis.
Implementation requires change management, training, and continuous optimization to realize full impact.
Tips for Selecting and Implementing Sales Acceleration Tools
Follow a structured process when evaluating and rolling out sales acceleration software:
Document specific sales challenges and bottlenecks impacting revenue.
Map current sales workflows to identify key friction points new tools can eliminate.
Get sales team input to build support and address concerns transparently.
Prioritize must-have features and capabilities that align to sales pain points.
Assess top solutions to validate they deliver on required strengths.
Compare costs across shortlisted vendors using apples-to-apples tiers.
Start small with limited pilot groups before full rollout.
Monitor key sales metrics to track performance improvements driven by new tools.
Refine strategies continuously based on tool reporting and analytics.
Start a Free Trial of Recommended Software
Nearly all sales acceleration vendors offer free trials and demos:
Sign up to pilot tools with real data, workflows, and teams.
Identify the best fit for your sales organization's maturity and competencies.
Gauge ease of integration and adoption for smooth onboarding.
Validate capabilities and limitations relative to advertised features before purchase commitments.
Hands-on experience ensures you select and implement the ideal sales acceleration solutions for maximum economic benefit.
Focus on Sales Process Optimization
Technology alone cannot transform sales effectiveness. Successful adoption requires focus on optimizing processes and enablement:
Standardize proven selling motions into consistent sales playbooks.
Eliminate dysfunctional workflows that waste time or create poor buyer experiences.
Leverage automation to handle repetitive administrative tasks so reps can provide value-added focus.
Coach skills development using call analytics, asynchronous training, and manager-led workshops.
Motivate excellence with leaderboards, competitions, and rewards programs.
With the right organizational foundations, technology amplifies selling capability, consistency, and productivity.
Continually Refine Strategies Based on Data and Insights
Sales acceleration improves when grounded in continuous performance feedback:
Fix capability gaps through additional training and portfolio optimization.
Address underperforming segments by realigning resource allocation and campaigns to opportunity potential.
Tighten sales motions by enhancing playbooks and workflows based on pipeline stage fallout analysis.
Personalize messaging through email and call analytics quantifying engagement.
Resolve operational hurdles surfaced through process mining and activity analysis.
Data-driven refinement ensures sales acceleration capabilities evolve in lockstep with market shifts and team competencies.
Time to Accelerate Revenue
In summary, sales acceleration software provides a force multiplier for enhancing rep productivity, operational excellence, and revenue results.
With an structured approach to selection, change management, training, and continuous improvement, organizations realize 2X efficiency gains in sales cycles, 20% higher win rates, and over 30% larger deal sizes from these tools.
By streamlining selling, sales acceleration software allows your top professionals to accomplish more in less time. The outcomes directly flow to the bottom line as increased sales velocity, stronger customer relationships, and sustained competitive advantage.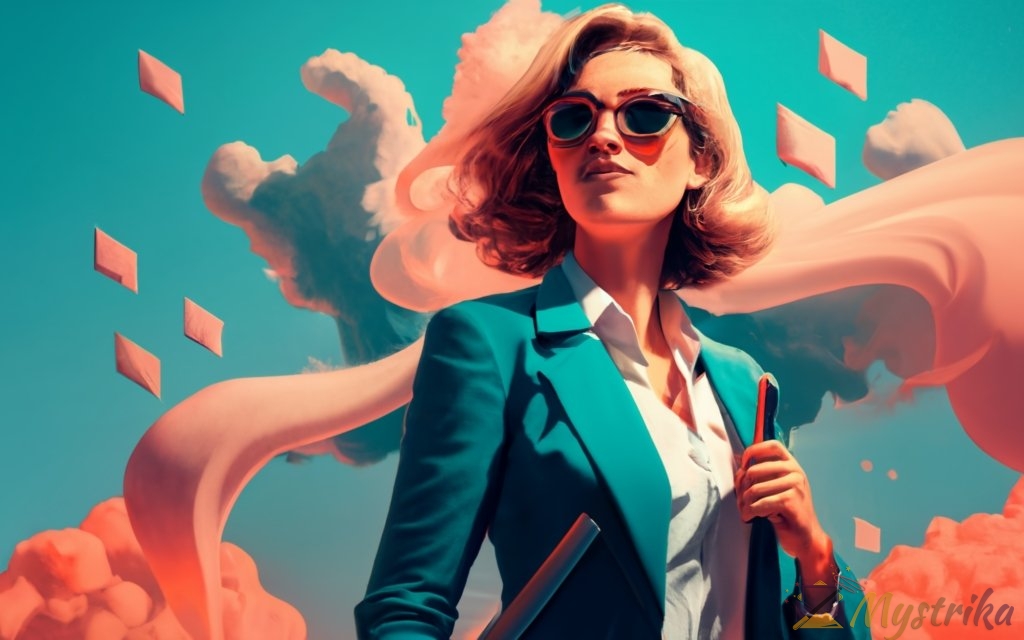 Summary
To recap, here are the key things to remember when evaluating sales acceleration software:
Sales acceleration tools optimize the sales process through automation, analytics, and intelligence to help sales teams close more deals faster.
These platforms provide capabilities like lead management, conversation intelligence, document automation, predictive analytics, and omnichannel engagement.
Benefits include increased sales productivity, shorter sales cycles, higher lead conversion rates, improved forecast accuracy, and better visibility into high-value deals.
There are many categories of sales acceleration software like lead intelligence, sales engagement, performance management, and configure-price-quote tools.
Look for features that align to your main sales challenges like email automation, lead routing, pipeline visibility, and contract lifecycle management.
Top sales acceleration platforms include Outreach, SalesLoft, Gong, HubSpot Sales Hub, Salesforce Sales Cloud, and Zendesk Sell.
Focus on solutions purpose-built for your priority sales scenarios, target integrations, assess scalability needs, and validate capabilities via free trials.
Implementation requires change management, training, goal setting, and continuous optimization driven by data insights and metrics.
Ongoing innovation in AI, predictive analytics, and omnichannel engagement will shape the future of sales acceleration software.
By strategically applying sales acceleration tools, organizations can achieve exponential efficiency gains that translate directly into revenue, profitability, and customer satisfaction.
Frequently Asked Questions
What are the main benefits of sales acceleration software?
Key benefits include increased sales productivity, shorter sales cycles, higher lead conversion rates, improved forecast accuracy, better visibility into high-value deals, and automation of repetitive tasks.
How can sales acceleration tools shorten sales cycles?
By streamlining lead follow-up, automating repetitive tasks, providing sales guidance, and reducing procurement bottlenecks like contract approvals. This optimization can reduce sales cycle lengths by 20-30%.
What capabilities help improve forecast accuracy?
Pipeline dashboards, predictive modeling, quota setting, manager overrides, tracking of projections vs. actuals, analytics-driven decomposition, and deal stage probability assignments all enhance forecasting.
How can these tools increase sales productivity?
By automatically capturing activities, routing leads, delivering email templates, generating proposals, and completing other manual processes – reps save hours weekly on administrative work.
What types of sales acceleration software are most common?
Lead intelligence, sales engagement, performance management, predictive analytics, conversation intelligence, contract lifecycle management, and configure-price-quote solutions.
Should I choose specialized tools or integrated suites?
Specialized tools provide deeper capabilities for specific functions. Suites offer a unified solution covering multiple needs. Often a hybrid approach maximizes value.
How long does it take to implement these platforms?
Plan for 2-3 months to complete steps of stakeholder alignment, training, integration, and process optimization for a typical sales acceleration rollout.
How can we ensure adoption and usage?
Get team input early, highlight benefits, provide hands-on training, incentivize usage, address concerns quickly, and continuously enhance processes based on data and feedback.
What future innovations will shape these solutions?
Ongoing AI, predictive analytics, real-time data syncing, omnichannel engagement, mobile capabilities, and deeper CRM alignments will advance future platforms.