Cold email is dead. Long live the BASHO! In this complete guide, we'll explore how ultra-personalized BASHO emails can grab the attention of even the most unreachable executives and decision makers.
Learn how to craft captivating sequences that generate 6X higher response rates. We'll breakdown real examples, templates to model, and tips for continual optimization. Stop spamming and start connecting with strategic BASHO messaging!
What Are BASHO Emails and Why Are They Effective?
BASHO emails have become an essential tool in the sales outreach arsenal. But what exactly are they, and why does personalizing your cold outreach generate such better results? Let's start from the beginning.
What Is a BASHO Email?
BASHO is an acronym that stands for Brief, Absence of gimmicks, Specific solutions, Human to human, One purpose. It was coined by sales trainer Jeff Hoffman, founder of Basho Technologies.
In short, a BASHO email is a highly personalized cold email typically sent to an influential decision maker like a CEO or CMO. The goal is to demonstrate that you deeply understand their problems, and position your solution as the perfect fix.
Unlike a typical cold email blast, a BASHO email reads like it was specially crafted just for the recipient. Instead of generic copy about your product, it speaks directly to the prospect's needs and pain points.
According to Hoffman, an effective BASHO email has 5 key elements:
Brief – Get to the point fast. Aim for 3-4 sentences max.
Absence of gimmicks – No over-the-top offers, discounts, or pressure tactics. Focus on value.
Specific solutions – Tailor your message to the recipient's unique situation.
Human to human – Write conversationally, not like a sleazy sales pitch.
One purpose – Every sentence should support your goal of booking a meeting.
When done right, BASHO emails can grab the attention of even the busiest executives – which brings us to why they're so effective.
The Power of Personalized Email
Multiple studies have shown that personalization can dramatically increase email engagement and conversion rates.
According to Dynamic Yield, personalized emails deliver 6x higher transaction rates. But shockingly, only 30% of brands are personalizing their email content.
So what makes personal outreach so powerful?
It Demonstrates You Understand Your Prospects
Prospects can instantly tell when an email is personalized versus bulk spam. A tailored message shows you've taken time to understand their company, role, and pain points.
According to TOPO, great sales emails reflect deep knowledge of who the prospect is and what they care about. BASHO emails take this to the next level.
It Positions You as the Perfect Solution
By spotlighting the prospect's unique challenges, you can position your product or service as the ideal fix for them specifically. This level of relevance is far more compelling than generic branding claims.
It Sparks Curiosity and Intrigue
An ultra-targeted message stands out in a crowded inbox.Recipients can't help but wonder – who is this person and how do they know so much about me? This feeling of intrigue entices them to open and engage.
According to SaaStock founder Alex Theuma, his BASHO email approach consistently achieves over 50% open rates. The personal touch simply works.
When Are BASHO Emails Appropriate?
Given the time required to research and craft a truly personalized message, BASHO emails are best reserved for high-value accounts and contacts.
Here are the main situations where sending a tailored BASHO sequence makes sense:
Account-Based Sales
For strategic account-based approaches, BASHO emails are the perfect way to grab the attention of key decision makers. Tailoring messages to each stakeholder shows your dedication to that account.
Targeting C-Level and VP Contacts
Executives are challenging to reach by phone. A well-crafted BASHO email can cut through the noise and get a meeting booked right in their calendar.
Following Up on Stalled Opportunities
If you're struggling to connect with a prospect through traditional channels, a series of BASHO emails may revive the conversation.
After Social Outreach Goes Cold
If you've engaged with a prospect on LinkedIn or Twitter without getting a response, a personalized email could restart the dialogue.
The common thread is identifying high-value contacts worth the extra effort of crafting customized outreach. For enterprise sales scenarios, BASHO messaging is a proven strategy.
Now that you know the power of personalized emails, let's look at how to actually write an effective BASHO sequence.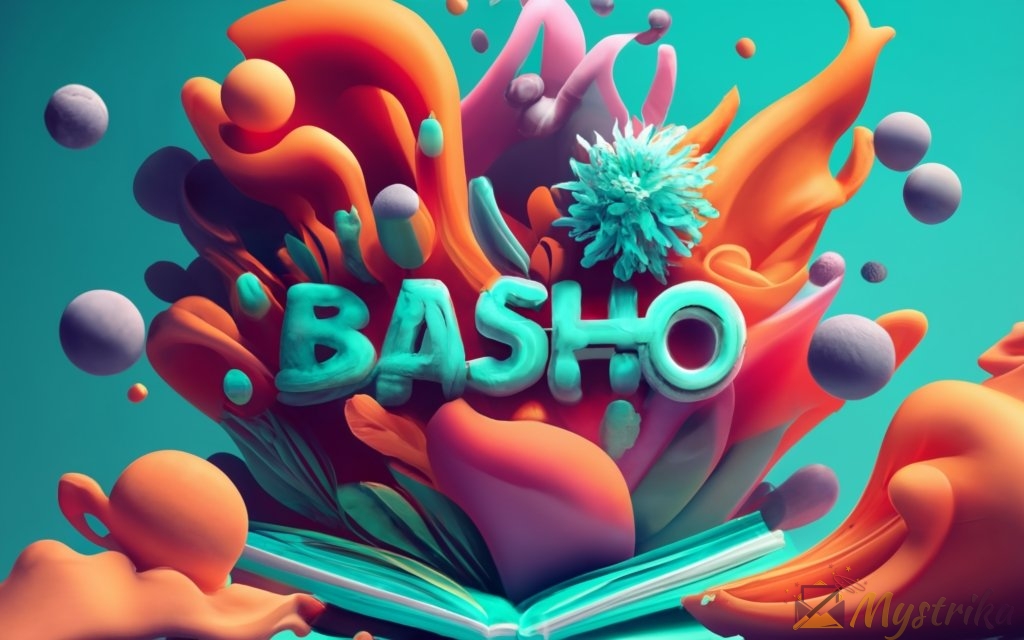 Step-by-Step Guide to Writing a BASHO Email
Now that you know the power of ultra-personalized BASHO outreach, let's break down the process for crafting these winning emails from start to finish.
Follow these steps, and you'll have an effective BASHO sequence ready to engage your highest-value prospects.
Step 1: Research the Prospect's Pain Points and Background
The very first step is gathering intel on who you're emailing and what challenges they face.
Spend 5-10 minutes researching their LinkedIn profile, company website, social media, and any other sources you can find. Focus on uncovering:
Role – Their position, responsibilities, and decision-making power.
Goals – Revenue targets, growth plans, or key initiatives for their role.
Pain points – Biggest challenges related to their job function.
Background – Companies, education, interests, or affiliations.
Look for any problems they or their company are facing that your product or service can fix. Identify 2-3 key issues to focus the email on.
For example, the VP of Sales at a SaaS startup may be struggling to hit revenue goals. Or a marketing director may need help improving campaign performance. Find something specific you can help with.
Also note any personal details you can weave in to make the message more human—like a college they attended or city they worked in.
Step 2: Write a Compelling, Benefit-Focused Subject Line with the Prospect's Name
Every BASHO email needs an irresistible subject line focused squarely on what you can do for the prospect.
Include their first name to immediately catch their eye. Then say what problem you can solve or goal you can help accomplish.
Here are some examples:
Hey [First Name], struggling to hit your Q3 revenue goals?
[First Name], how to retain customers as you scale
Need help reaching in-store shoppers, [First Name]?
The subject line should align with the pain point or goal you identified in your research. Make it clear you understand their specific issues.
Step 3: Create a Personalized Hook Tying Their Needs to Your Solution
The opening sentence, or "hook", pulls the prospect into your email by calling out something unique about their situation.
Reference a recent promotion, big company milestone, or even a post you saw them share on social media. Then tie it back to the problem you can help with.
Some examples:
Loved seeing XYZ Company hit 1,000 employees last month. As you continue growing, retaining top talent gets harder. We've helped companies hire and retain their dream team as they scale.
Just read your Twitter thread on the Shopify update affecting sales. We worked with brands like yours to turn around declining revenue after the update.
Congrats on the new VP of Marketing role! Driving growth as a new marketing leader can be tough. We help new marketing VPs define strategy and hit the ground running.
The key is instantly showing your message wasn't blasted out to a general list—it was crafted specifically for them.
Step 4: Explain How You Can Help Solve the Prospect's Problem
After grabbing their attention, explain how your product or service can fix the issues outlined in your hook and subject line.
Keep it concise – 1-2 sentences at most. Focus on their likely thought process:
How specifically does your offering address their pain points?
What results have you driven for similar companies?
Why are you uniquely positioned to solve this problem?
Back up your claims with quick facts, figures, or evidence for added credibility.
Step 5: Wrap Up with a Clear CTA and Next Steps
End your BASHO email with a clear call-to-action (CTA) presenting the next steps you want the prospect to take.
Request a short meeting or call when they have time. Give 2-3 specific date/time options to make it effortless to say yes.
Here are some examples:
Want to discuss conquering this together? I have time to jump on a 15-min call on Tues at 2pm or Weds at 10am.
Let me know if you'd like to grab coffee next week to explore possible solutions. I'm free Mon afternoon or Friday morning.
If you're interested in strategizing, I can share some ideas on a quick call. Does Thursday at 3pm or Friday at 11am work better?
Giving the prospect easy next actions facilitates a response and progresses the sale.
Step 6: Make the Email Feel Like a Human Conversation
Throughout the process, read back what you've written and ask yourself:
Does this sound like a casual person-to-person email, or a robotic sales pitch?
Strive to achieve a conversational tone using natural language. Avoid overused sales lingo and keep it friendly. The recipient should feel like they're emailing with a helpful peer, not getting a form letter.
With these steps, you can craft BASHO emails that get opened, read, and generate responses from your highest-priority prospects. Now let's look at structuring a full outreach sequence.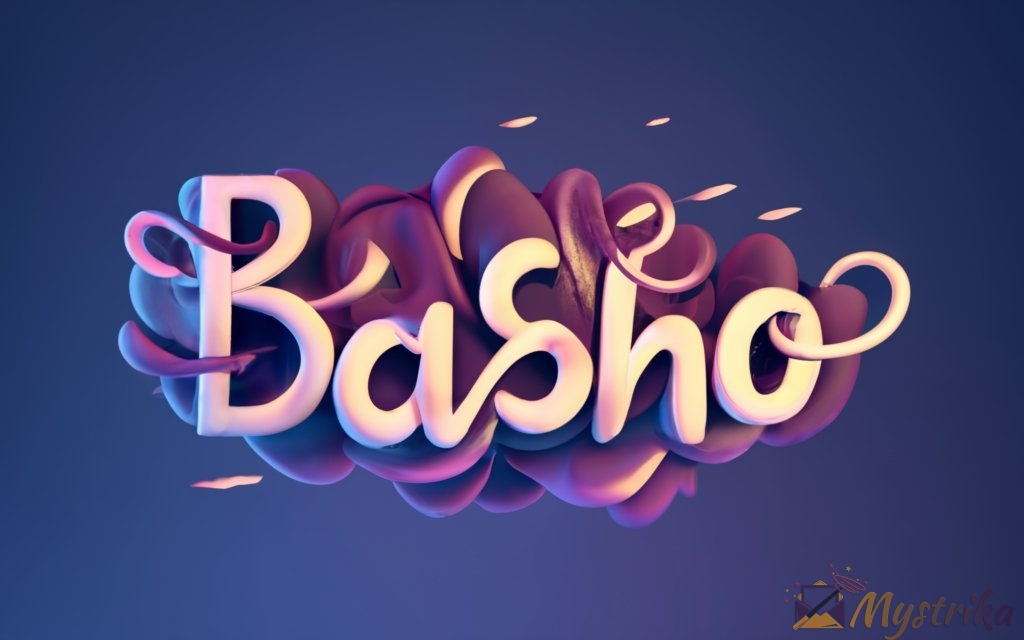 Ideal Structure for a Winning BASHO Sequence
Getting a prospect's attention with an initial BASHO email is just the first step.
To convert that interest into real results, you need to follow up and nurture the lead through a structured sequence.
Here are the 4 essential emails to include in an effective BASHO outreach cadence:
1. Initial Personalized Email
This is the main BASHO email you craft using the steps we covered earlier. Spend time researching the prospect, create a catchy subject line, write a compelling hook, explain your value, and end with a strong CTA.
The goal is grabbing their attention and interest so they reply asking for more information or to schedule a call.
2. Value-Add Follow-Up
If the prospect doesn't respond to your first email, follow up in 2-3 days with new information or resources of value to them.
For example:
A case study showing results with a similar company
A free guide, checklist, or template relevant to their role
A sample analysis or audit of their website, campaigns, etc.
Data on trends in their industry they may find useful
The purpose is demonstrating you're invested in helping them, not just pitching your services. Sending valuable content builds trust and keeps you top of mind.
3. Use a 1-2-3 Email to Re-Engage
Still no response after the value-add? Use a simple 1-2-3 email to re-engage the prospect.
Restate their biggest challenge or goal
Remind them of 2-3 ways you can help
Provide an easy call-to-action to move forward
The 1-2-3 email structures the value prop for them instead of you pushing a product. This concise format makes it easy for busy prospects to quickly grasp why they should talk to you.
4. Send a Breakup Email
If you still don't hear back after 3 emails, it's time for a breakup email. This is your last outreach effort before moving on.
Let the prospect know you'll stop reaching out, but wanted to make one final attempt to share your ideas, as you're confident you could help them. Then restate the value you provide.
This flips the script and applies some positive pressure for them to engage. If there's no response after that, it's time to put the lead on hold and focus your efforts elsewhere.
Following this 4-email BASHO sequence covers the full spectrum of outreach, from warm personalization to more direct sales messaging. Now let's look at some sample templates you can swipe.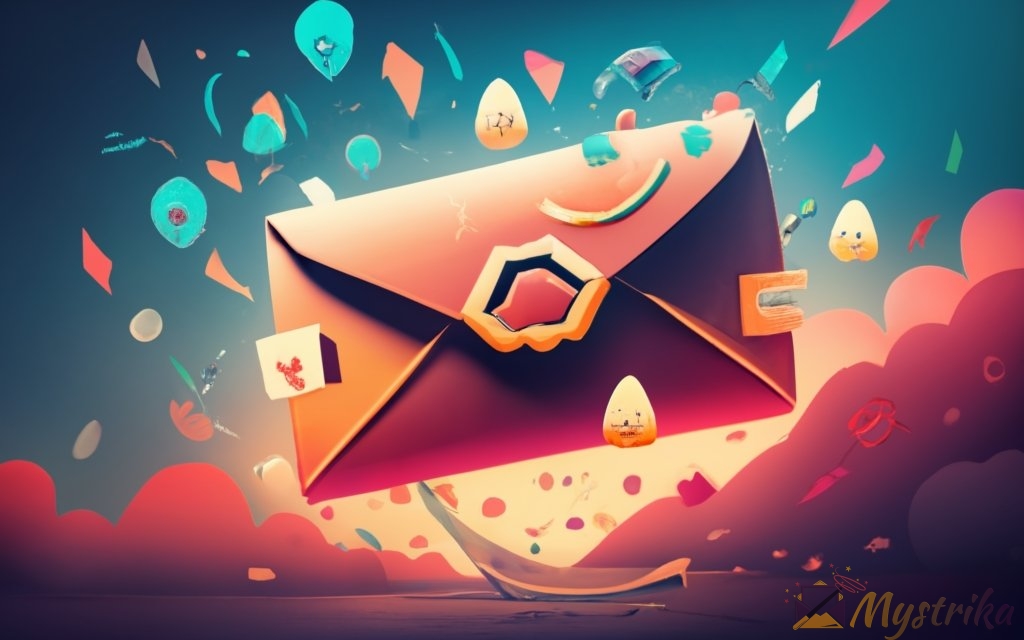 10 Sample BASHO Email Templates
Let's look at some real-life BASHO email templates you can model your own outreach after.
I've included examples for different scenarios – feel free to tweak and customize them for your specific needs.
For Outreaching to CXOs at SaaS Startups
Template #1
Subject: Loved your talk on the future of SaaS sales
Hi [First Name],
Really enjoyed your presentation at the SaaS Founders Summit on the evolving role of sales teams. You had some great insights on the importance of continuous training and coaching.
At [Company], we provide customized sales coaching and enablement programs for fast-growing SaaS companies. Our data-driven approach typically improves quota attainment by 20-30%.
Would you be open to jumping on a call to discuss your goals for leveling up sales at [Their Company]? I have time on Tues at 2pm or Thurs at 11am.
Looking forward to connecting,
[Your Name]
Template #2
Subject: [First Name], does [Company] need help hitting lead targets?
Good morning [First Name],
I noticed on LinkedIn that [Their Company] is expanding operations into Europe this quarter. Exciting stuff!
As you ramp up lead generation abroad, I wanted to share that [Your Company] helps SaaS brands optimize their localization and international outreach efforts.
We focus on aligning messaging, sales cadences, and customer journeys to resonate across geographic regions. Happy to share more if you have a few minutes to connect. Let me know if next week works for a quick call.
Cheers,
[Your Name]
Template #3
Subject: Quick question on scaling product dev teams
[First Name],
Your recent blog on the challenges of building out the engineering team really resonated. As founder of [Your Company], I faced the exact same issues trying to balance speed with quality early on.
These days, we work with startups to define processes and KPIs that smooth scaling. Things like sprint cadences, code reviews, incident tracking, etc.
Would love to chat briefly next week if you're open to discussing best practices. I'm free Mon/Wed after 1pm.
Looking forward to hearing your experiences!
Best,
[Your Name]
Template #4
Subject: Any plans to be at SaaStr Annual, [First Name]?
Hi [First Name],
Really enjoyed your appearance on the [Podcast Name] podcast yesterday talking about the role of customer advisory boards. Got me thinking we should connect at SaaStr if you're attending.
My team at [Company] has extensive experience setting up and running customer advisory boards for B2B SaaS companies like [Theirs] to inform product, marketing, pricing, and more.
Let me know if you'll be at SaaStr and would like to meet up to swap stories. I'd be happy to share how we leverage customer councils as strategic growth drivers.
Hope to see you there!
[Your Name]
Template #5
Subject: Quick question about [Their Company] segmentation
Hi [First Name],
Read your recent interview in [Outlet] and thought your framework for segmenting customers was super insightful.
Over here at [Your Company], we specialize in helping SaaS companies identify their ideal buyer personas and target them with tailored messaging.
Want to quickly compare notes on what's working for you currently? I have time for a 15 min call on Tues or Wed afternoon.
Looking forward to connecting,
[Your Name]
For Connecting With Enterprise Company VPs
Template #6
Subject: How's the sales reorg going, [First Name]?
Hi [First Name],
Hope you've settled into the new VP Sales role at [Their Company]! I imagine overhauling the sales org structure has kept you busy.
Here at [Your Company], we've helped organizations like [Competitor Name] successfully redefine territory assignments, quotas, and compensation plans during large-scale reorgs.
Let me know if you'd be open to a quick call to discuss best practices and potential pain points. I could share what we've seen work well for other clients.
Have a great rest of your week!
[Your Name]
Template #7
Subject: [First Name], how do you track marketing contribution to pipeline?
Good morning [First Name],
Really interested to hear your goals for adding that second marketing ops analyst on LinkedIn. As marketing teams grow, attribution and reporting get tricky fast.
[Your Company] creates customized dashboards and analytics processes so marketing and sales leaders always have clear visibility into campaign performance, multi-touch attribution, and ROI.
Would you be open to a quick call next week to discuss your analytics needs and current tracking challenges? I'm open Mon afternoon or Weds before 11am.
Looking forward to learning more,
[Your Name]
Template #8
Subject: Hey [First Name], what's your take on digital selling post-COVID?
Hi [First Name],
Hope you're having a great week! Read your predictions on [Your Blog] about enterprises embracing digital sales models this year. Wanted to connect on how things are evolving at [Their Company].
At [Your Company], we partner with organizations to build high-converting digital selling systems leveraging self-service tools, virtual demos, and online transaction enabled websites.
Let me know if you have 15 minutes in the coming weeks to quickly compare notes – would love to hear your experiences shifting to digital.
Talk soon!
[Your Name]
For Influencer Outreach
Template #9
Subject: [Influencer Name], where do you see the future of [Their Industry]?
Hi [First Name],
Big fan of your work creating [Type of Content] focused on the [Their Industry] space. The insights you share are incredibly valuable.
Over at [Your Company], we work closely with thought leaders and creators like yourself. We help identify underserved topics, optimize distribution, and provide data to inform future content strategy.
Would you be open to jumping on a call to discuss collaborating more in [Their Industry] vertical? I'd love to get your take on the biggest opportunities you see.
Hope to speak soon!
[Your Name]
Template #10
Subject: Quick question about your partnership strategy
Good morning [First Name],
I recently discovered your [Content Channel] and have loved your unique, creative perspective on [Their Topic].
As someone with an exclusive partner-focused business model myself, I'd love to hear more about how you evaluate potential partnerships and determine long-term alignment.
If you have 15 minutes in the next few weeks, I'd love to take you out for coffee or a virtual coffee/tea and hear your wisdom!
Let me know if that sounds interesting. Really admire what you're building!
Cheers,
[Your Name]
Feel free to modify and repurpose any of these email templates for your own outreach needs. The key is personalization – fill in details that are specific to each recipient's situation.
Now let's look at some real examples of effective BASHO emails in action.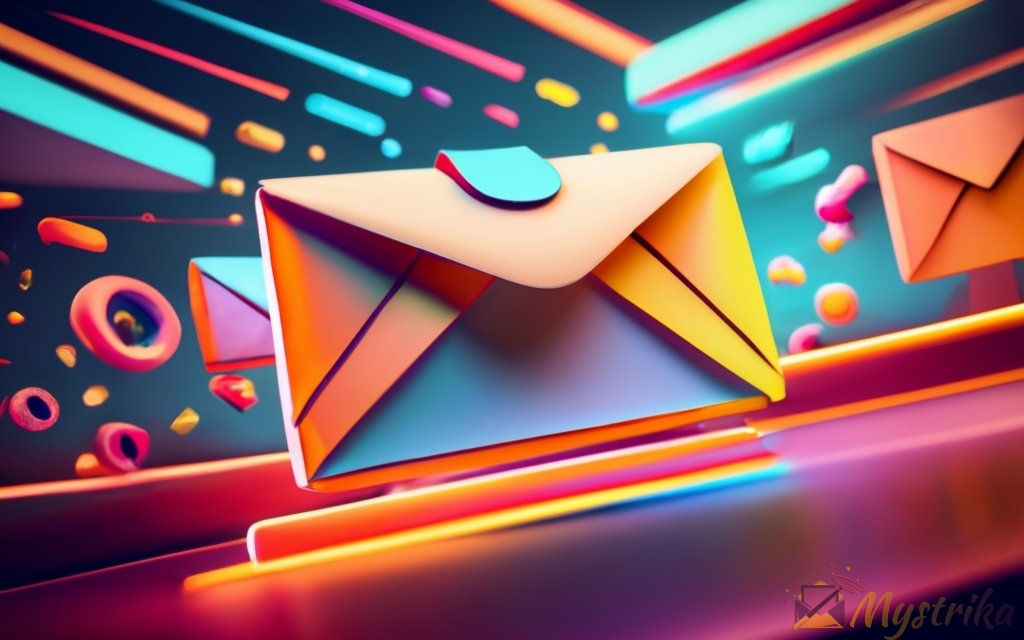 Real-Life BASHO Email Examples
Let's look at some successful examples of BASHO emails in action from experts in the sales field.
Analyzing real outreach helps us reverse engineer what works and apply those lessons to our own messaging.
Example #1 – John Barrow's BASHO Email
John Barrow pioneered the BASHO framework, so it's no surprise his emails are perfectly executed. Here's an example he shared:
Subject: Your continued drive to enable sales reps with the right tools
Hi Al,
I've been following Clearslide for a while now and been impressed with your continued drive to provide sales reps the tools they need to be successful and connect more directly with their customers.
I work with companies like Salesforce.com, Box, LinkedIn, and many others who share the same passion and drive to help sales reps be more effective and productive. The training we provide focuses on prospecting techniques that drive immediate business into their pipeline.
Who is the best person to speak with at Clearslide to talk about opportunities going into the new year?
– John Barrows
Key Takeaways:
Crafts a compelling subject line focused on enabling sales reps
Demonstrates familiarity with the prospect's company and mission
Explains his experience helping similar companies/use cases
Conversational tone feels like one sales leader speaking with another
Clear call-to-action requesting a meeting
This friendly, value-focused style comes across as far more human than a typical spammy sales email. Those subtleties are what make BASHO outreach so effective.
Example #2 – Alex Theuma's BASHO Email
Next, here's the winning BASHO email that SaaStock Founder Alexander Theuma used to get my attention:
Hi Alex,
Great and very interesting interview of Mark Roberge!
Especially the last part where you asked if sales could become redundant in SaaS business models if the product is remarkably great.
Why am I contacting you?
I am currently writing my Master's thesis on the topic "Selling business software low touch: how to trigger adoption of business software sold as a service?". My approach is to conduct a mini-multiple case study of remarkably good SaaS companies to find out if there exists some kind of pattern for success. Therefore, I am conducting in-depth interviews and trying to get in touch with experts at HubSpot. As you can imagine without connections and being just a student it is hard to reach out to them.
What's my question for you?
I want to ask how you contacted Mark and finally got him for an interview? And if you could maybe give me some advice? And if not, would you be interested in getting interviewed on the topic above?
To give you some background:
I am Beyonce Knowles, master student at school of SaaSonomics. Five months ago I moved to San Francisco and I am currently writing my master's thesis.
What is in it for you?
Maybe you can get the results of my case study as well. I have to check that.
It would be very helpful to my research and I would be so grateful if you would answer. If you have questions or anything else, please feel free to contact me any time.
Thanks a lot.
Cheers,
Beyonce
Key Takeaways:
Opens with a personalized compliment on my podcast interview
Provides context on his thesis and desire to interview HubSpot
Highlights his struggles to reach them as a student
Asks for advice networking with top executives
Offers to share study results as incentive for helping
Polite tone and flair of humor humanize the outreach
This approach instantly intrigued me – I had to respond to help and learn more. Flawless execution by Alex!
Example #3 – Mike Kiser's BASHO Email
Here's another BASHO email example from entrepreneur Mike Kiser:
Subject: Your new product launch
Jim,
You recently launched a new product CRMware that aims, in your words, to help large marketing departments "solve the day to day friction of adding customer data to a centralized system."
Every year we help other CRM vendors target the marketing departments of the Fortune 1000, ultimately leading to an average revenue growth of 20%.
What is the best way to get 30 minutes on your calendar to discuss?
Best,
Mike
Key Takeaways:
Grabs attention with subject line about his new product
Demonstrates familiarity by quoting the prospect's own language
Quickly explains his experience with similar use cases
Moves to simple CTA asking for a meeting
No overselling, just gets right to the point
Mike won the prospect's interest by showing he understood the product and use case. The casual tone also makes it feel like a peer conversation instead of a sales call.
Recommended Tools and Software
To scale your BASHO outreach efforts, leverage tools like:
CRM Software
Close – Build automated BASHO email sequences
Outreach – Schedule and track BASHO outreach cadences
HubSpot – Manage contacts and personalize at scale
Contact Data Sources
ZoomInfo – Research prospect background and pain points
Clearbit – Enrich contact records with useful intel
Seamless.AI – Verify and update prospect email addresses
Email Personalization
MailMerge – Personalize email outreach using CSVs
Mystrika – #1 Cold Email software with Email Warmup and Dynamic Variables for personalization
Email Testing and Analytics
Mystrika – A/B test BASHO email subject lines, content, along with, open, click and reply tracking.
Mailshake – Track opens, clicks, and replies to optimize
Mailchimp – Analyze campaign metrics to improve sequences
Leveraging tools strategically gives you an advantage executing systematic BASHO outreach at scale while still maintaining personalization.
Now that we've covered examples and software tips, let's discuss how to analyze and refine your messaging.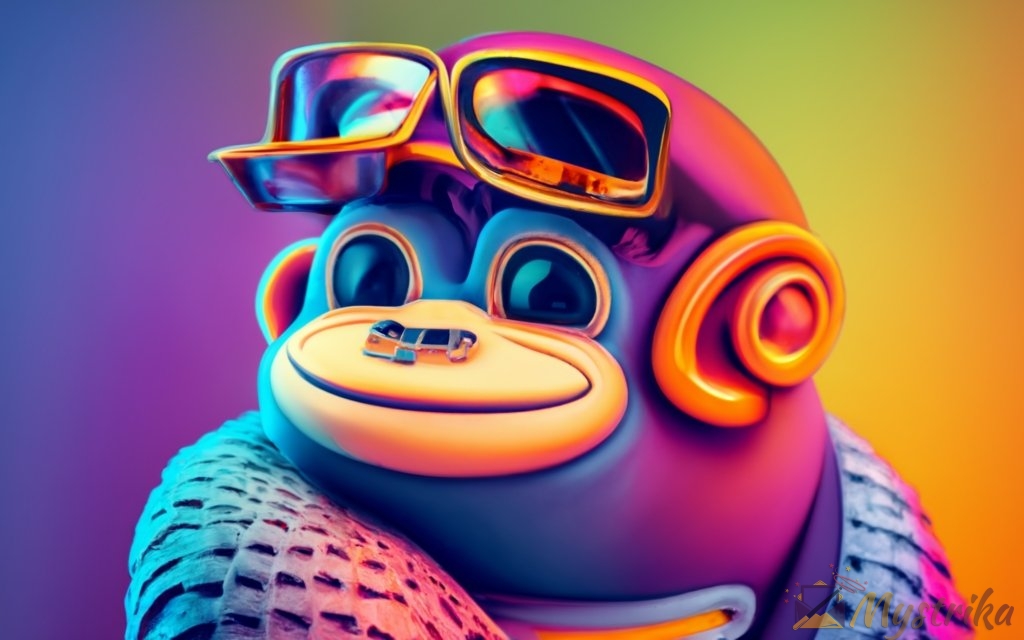 How to Analyze and Optimize Your BASHO Emails
Getting prospects to open and engage with your BASHO outreach is just the first battle.
To continually improve results, you need to closely analyze performance and make data-driven tweaks to your messaging and sequences.
Here are key steps for optimizing your email campaigns:
Track Open and Click-Through Rates
The most basic metrics to monitor are:
Open rate – Percentage of recipients who open your email
Click-through rate (CTR) – Percentage who click links within the email
Benchmark your open rates against industry averages. For sales prospecting emails, open rates above 20-25% are solid.
For click-through rate, strive for at least 5-10% on your call-to-action links.
If your open or CTR rates fall below those benchmarks, tweak your subject lines and email content to boost engagement.
Monitor Unsubscribe and Bounce Rates
Two other key metrics that indicate issues:
Unsubscribe rate – Percentage who opt out of your emails altogether. Aim for less than 0.2%.
Bounce rate – Percentage of emails that fail to deliver due to addresses. Look for less than 2%.
High unsubscribe or bounce rates mean your messaging is turning recipients off and/or you have poor quality contact data.
Fine tune your value prop and target persona. Also scrub your lists to fix invalid email addresses.
Track Message Responses
Ultimately, the goal is driving prospects to respond asking for meetings or calls.
Analyze two key rates:
Response rate – Percentage who reply to your outreach
Meeting rate – Percentage who ultimately schedule a meeting
Ideally, aim for at least a 10-15% response rate and 5-10% meeting rate per campaign.
Segment out response rates by recipient persona, company size, industry, etc. Identify which targets convert best and double down on those segments.
Continue Tracking Beyond the Initial Email
Don't just measure the first email – track engagement across your whole sequence.
Analyze metrics email-by-email to see where recipients fall off or lose interest. Use this to refine your follow up messaging and cadence for better results.
You can also gauge sequence effectiveness based on:
Time to first response
Number of emails needed to book a meeting
Meetings scheduled from late stage breakup emails
Run A/B Testing
To further optimize, routinely A/B test different elements of your outreach.
Try different subject lines, email copy, calls-to-action, sender names, and other variables.
Tools like Mystrika and Mixmax make it easy to set up split tests and determine statistical significance.
Testing allows you to continually refine what works based on real data from recipients. You can also validate that changes intended to improve metrics actually have a positive impact.
Study Qualitative Prospect Engagement
Don't just rely on open and click rates – also study qualitative signals from recipients.
Look for replies where the prospect:
Asks follow up questions
Requests more information
Expresses specific interest or excitement
These are signs you really resonated and hit the mark with your outreach. Look for patterns in those high quality responses to replicate.
Continually Refine Based on Learnings
Treat every BASHO email and sequence as an opportunity to get a little better.
Apply learnings across new campaigns and continually refine subject lines, targeted hooks, email copy, and sequences.
With time, you will discover which approaches work for grabbing attention from your ideal prospects.
Now that we've covered analysis and optimization, let's briefly touch on following up.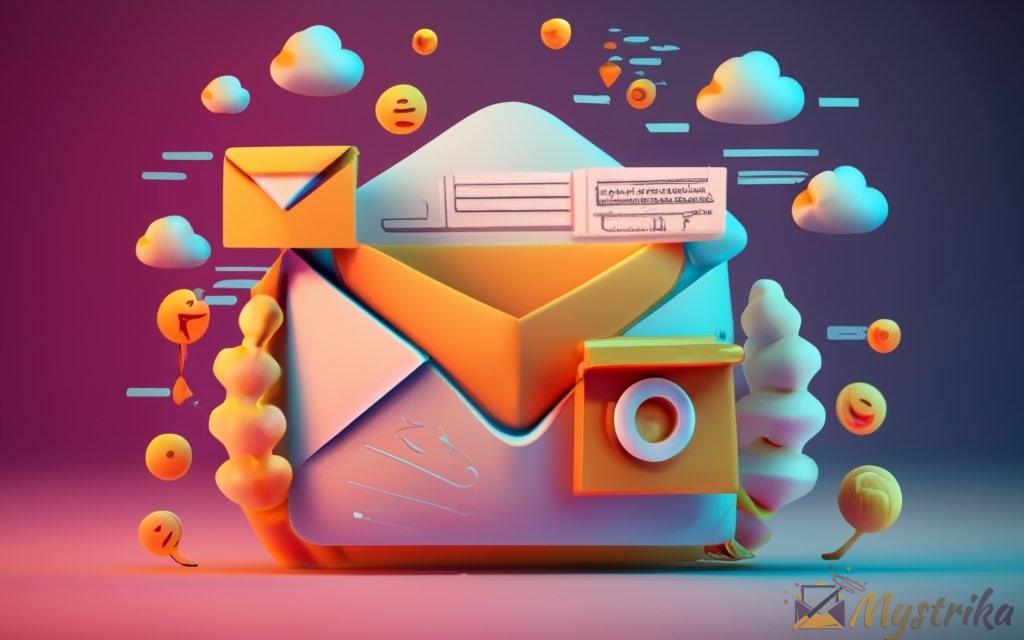 Following Up After Initial Outreach
Sending the first BASHO email is just the opening play. Effective follow up is crucial for converting initial interest into closed deals.
Here are some tips for driving continued engagement:
Personalize Follow Up Messaging
Resist the temptation to blast generic "checking in" messages after your first outreach.
Review the prospect's specific situation then tailor your follow up accordingly:
If they opened but didn't respond – Send new information or make the CTA more enticing. "Thought you may find this case study helpful…"
If they clicked a link – Follow up on the content they engaged with. "Glad the checklist resonated…"
No open or click – Consider a new angle tied to current events/news related to them.
Replied but no meeting set – Address concerns raised and re-propose meeting times.
Personalized follow ups demonstrate you're closely engaged with each lead.
Use a Structured Cadence
While each message itself requires personalization, use a consistent systematic cadence when spacing out your follow ups.
Common B2B sales cadences include:
7-3-7 – Follow up 3 days after initial outreach, then again 7 days after that.
10-10 – Follow up 10 days after the first and second emails.
14-7-4 – Follow up 14 days after initial email, 7 days after 2nd, and 4 days after 3rd.
Tailor your exact spacing based on prospect type and typical sales cycle length. Avoid bombarding recipients with constant daily emails.
When to Give Up on a Lead
At what point should you stop following up and move on?
If a recipient doesn't respond after 4-5 personalized outreach attempts, the odds of conversion fall dramatically. Any more messages will only annoy them.
Use the following checklist before abandoning a lead:
Sent initial highly personalized BASHO email
Followed up with relevant value adds
Attempted to re-engage with a 1-2-3 email
Sent a final "breakup email"
If you still don't hear back after that, it's time to cut your losses.
Consider a Final 'Last Chance' Email
However, depending on situation, you may consider one final "Hail Mary" outreach a few months later.
Sometimes new events create a change in priorities. Or key stakeholders at their company may have shifted.
Here's a template to try:
Subject: Checking in one final time
Hi [First Name],
It's been a few months since we last spoke back in [Month], so I wanted to check in one final time.
I know you were evaluating options to [solve X problem] over at [Company] when we last connected. I'm not sure if priorities may have changed or if you're still facing some of those same challenges.
Either way, I'd be happy to offer my insight if helpful as you guys look to hit [goal Y] this year. Just let me know if you'd ever like to grab coffee or jump on a quick call.
Hope you're doing great!
[Your Name]
Sometimes the timing just wasn't right before. A quick check-in gives you one more chance to restart dialogue when prospects are more receptive.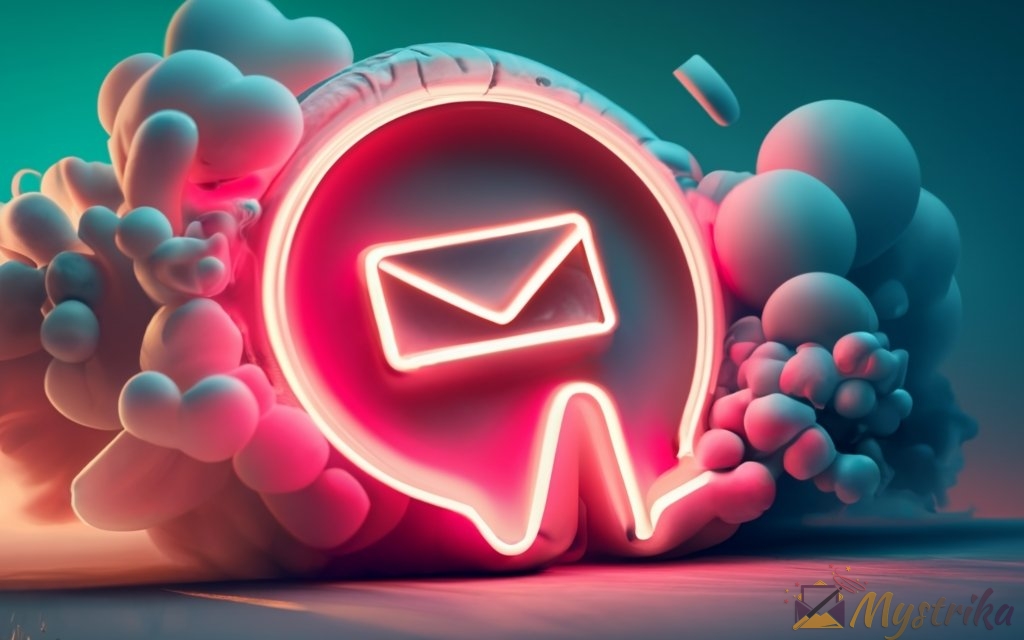 Misconceptions About BASHO
Let's tackle some frequently asked questions and clear up misunderstandings people have around personalized BASHO outreach.
Isn't This Just Spam?
A common reaction upon hearing about BASHO cold email tactics is to call it spam. However, there are clear differences:
Highly targeted – Each email is researched and customized for the individual recipient, unlike blasting the same generic message.
Personalized value – The focus is on helping solve a specific pain point for them rather than promoting a product.
Conversational – Messages aim to engage recipients with humor, personal details, and a casual tone.
Transparent CTA – Goals are stated upfront rather than hidden. Recipients know exactly what you want.
Relatively infrequent – Cadences space emails out days or weeks apart, avoiding bombarding someone.
Recipient focused – Content provides value focused on helping recipients rather than benefiting the sender.
So while BASHO emails are unsolicited outreach, the custom personalization and perceived value separate them from the negative perception of spam.
Don't Gatekeepers Make This Impossible?
Another common pushback is that executive gatekeepers make BASHO outreach pointless for reaching top-level decision makers.
However, savvy senders combine tactics to cut through:
Direct dialing – Use services like ZoomInfo to uncover direct phone numbers and dial executives rather than central offices.
Executive engagement – Book meetings by engaging EVPs, VPs, directors that report to C-level execs and work laterally.
Using social channels – Connect via LinkedIn, Twitter, and other networks where execs manage their own accounts.
Securing referrals – Get introduced by existing contacts at the company that can refer you.
Double opt-in – Send a connection request on LinkedIn prior to emailing to show the exec you're already aligned.
The key is finding channels controlled by the executive to ensure your message gets to them directly without going through a gatekeeper.
Doesn't This Take Too Much Time?
It's true that researching and custom crafting personalized cold emails takes significant work. However, there are some ways to scale and maintain efficiency:
Leverage organizing tools – Use spreadsheets to build research on multiple prospects in one place and use mail merge tools to customize outreach.
Take a template approach – Create a menu of effective templates proven to work that you can tailor to each recipient.
Automate sequences – Use CRM tools like Close to build a pre-defined BASHO sequence you can trigger automatically.
Focus on highest priority targets – Reserve ultra-personalized BASHO tactics only for ideal buyers at high-value accounts.
Work strategically in batches – Block time on your calendar to research and craft messages in focused batches.
The investment required to execute BASHO emails well means they are best reserved for ideal prospects rather than blasting your entire database.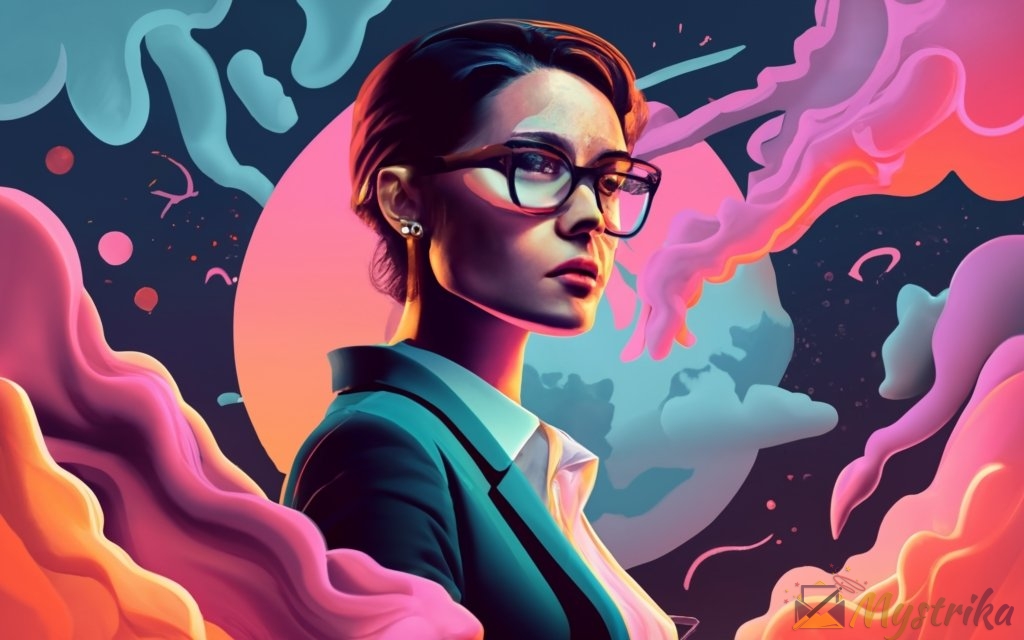 Key Takeaways
BASHO emails can deliver tremendous results, but they require strategy and effort to execute effectively. Here are the key lessons to help you succeed:
Reserve for high-value targets – Only invest the time when outreaching to decision-makers and accounts with serious revenue potential.
Research pain points – Identify each prospect's challenges to position your solution as the perfect fix.
Make the subject compelling – Use the prospect's name and focus on their goals for high open rates.
Personalize your hook – Demonstrate you understand their situation with a tailored opening sentence.
Explain your value – Succinctly convey how you can help solve the problem highlighted.
Close with a clear CTA – Make it easy for prospects to take the next step like scheduling a call.
Structure effective follow-ups – Add value, re-engage non-responders, and send a final 'breakup' email.
Leverage sales tools – Use CRMs, email tools, and contact databases to scale outreach efficiently.
Continually optimize – Analyze open rates, click rates, and meetings booked to keep improving.
With a strategic, metrics-driven approach, BASHO emails can break through to even the busiest executives and deliver dramatic results. The investment of extra effort is well worth the game-changing connections and pipeline growth.
Now you have a complete playbook to make these personalized emails a key part of your outbound sales arsenal.
Frequently Asked Questions
Q: What is a BASHO email?
A: A BASHO email is a highly personalized cold outreach email targeted to a decision-maker. The goal is to demonstrate understanding of their needs and position your solution as the ideal fix.
Q: When should you use BASHO emails?
A: Use BASHO emails when prospecting high-value accounts and contacts, like executives and decision-makers. The personalization requires more effort, so focus on ideal targets.
Q: How is a BASHO email different from a regular cold email?
A: Unlike general cold emails, BASHO messages are extensively customized to each recipient. They aim to engage on a peer-to-peer level versus a salesy promotional email.
Q: What makes BASHO emails so effective?
A: Ultra-personalization grabs attention and proves you understand prospects' pain points. This results in higher open rates, engagement, and meeting booking compared to generic outreach.
Q: What is the ideal structure for a BASHO sequence?
A: Send an initial personalized email, follow up with value adds for non-responders, attempt to re-engage using a 1-2-3 email, and finish with a "breakup email" as a last attempt.
Q: How do you write an effective BASHO email?
A: Research the prospect's pains, make a compelling subject line, open with a personalized hook, explain your value, and end with a clear CTA. Maintain a conversational human tone.
Q: What tools can you use to scale and automate BASHO sequences?
A: Leverage CRM tools like Close to set up automated sequences. Use data providers like ZoomInfo to research prospects. Test subject lines and copy with tools like Mixmax.
Q: How do you analyze and optimize BASHO messaging?
A: Track open rates, click rates, and meetings booked. A/B test your emails. Study prospect engagement quality. Continually refine based on learnings.
Q: When should you stop following up with a prospect?
A: If no response after 4-5 personalized outreach attempts spanning 2-3 weeks, it's usually time to move on. But you can send occasional check-in messages.