Finding and compiling targeted, accurate prospect contact information is one of the most critical yet time-consuming aspects of conducting effective outbound outreach. But spending hours manually scouring websites, LinkedIn, and other sources for emails is painful. And resorting to unverified guesswork tanks deliverability.
That's where implementing a purpose-built personal email finder tool can help save huge amounts of grunt work while still uncovering quality data. The key is finding a tool offering generous free tiers with the accuracy and integrations needed to drive prospecting success.
In this comprehensive guide, we'll cover:
Whether you're looking to scale cold outreach, expand your network through introductions, or enrich your customer data – finding the right free email tool is the critical first step. Let's dig in!
Why You Need a Personal Email Finder Tool
Let's face it – finding and compiling targeted prospect contact information takes time. Lots of time. Between scouring LinkedIn, corporate sites, social media, and more, tracking down valid email addresses can become a massive time sink. And as we all know, time is money.
That's where utilizing a purpose-built personal email finder tool can pay huge dividends. Here's why you need one in your stack:
Saves Time Hunting Down Prospect Contact Info
This one is obvious, but worth calling out. A quality email finder tool reduces the menial grunt work of manually tracking down prospect contact information. Whether it's targeted searches, integrations with LinkedIn, or automation to populate your CRM – it streamlines the busywork.
You can take those hours previously wasted digging through various sites and channels and redirect them into more valuable activities:
Crafting personalized outreach
Qualifying inbound leads
Strategic planning
Getting back that time is like giving your team more capacity to focus on high-value activities.
Critical for Conducting Effective Outreach & Lead Gen
Mass blasting random prospects without targeted, verified contact info is destined to fail. Low deliverability, irrelevant messaging, and lack of personalization all contribute to dismal campaign performance.
But with an email finder pulling accurate prospect contact information, your outreach can be:
Targeted: Only relevant prospects
Personalized: Tailored messaging
Effective: Improved open and reply rates
Quality contact data is the foundation on which all successful prospecting and outbound campaigns are built. Don't handicap your efforts with subpar lists.
Alternative to Paid Email Finder Tools & Databases
Paid tools often provide access to proprietary databases, non-public sources, and advanced automation. But free email finders offer surprising sophistication and utility that can meet the needs of early-stage sales teams.
Benefits of free tools include:
Cost: Totally free (no credit card required)
Value: Generous search allowances
Simplicity: Intuitive UIs and easy setup
While paid tools can offer advantages, don't underestimate starting out with a quality free email finder. As your needs grow, you can always upgrade.
Start Finding Emails Now
In short, implementing a purpose-built email finder tool (especially a fully free one) is one of the highest ROI investments you can make for leveling up your outreach game. The time savings unlock capacity for your team to focus on high-value activities. And quality prospect contact data translates directly into more meetings and closed deals.
Now that you understand the critical need for a personal email finder tool, it's time to start researching options and adding one to your stack. Within days, you'll wonder how you ever prospected without it!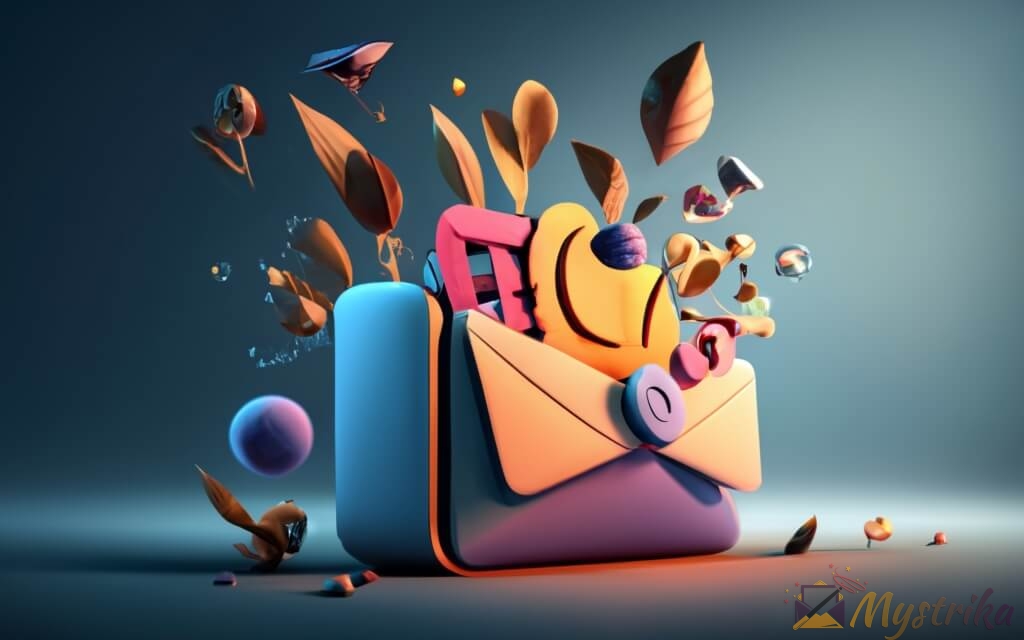 Key Features to Look for in Free Email Finders
Not all free email finder tools are created equal. The best ones go beyond basic search to provide advanced capabilities that improve results and integrate with your existing workflow. Here are some of the key features to look for:
Accuracy & Verification
One of the biggest differentiators between low-quality and high-quality tools is how accurately they verify the emails generated. Shooting in the dark with unverified guesses will tank your sender reputation and deliverability.
Prioritize tools that use techniques like:
Pattern recognition
Email authentication protocols
Domain validation against allow/blocklists
Real-time verification integrations
Ideally the tool will highlight unverified emails or provide an accuracy score. Bonus points if it blocks clearly invalid results from exports.
Ease of Use & Simplicity
Complex tools with steep learning curves don't help you prospect faster. Look for dead simple UIs, intuitive search, and integrations that work directly within your existing tools:
Browser extensions
Direct CRM integrations
LinkedIn plugins
Gmail/Outlook add-ons
It should feel like a natural extension of your workflow, not a new complicated software to learn.
Integrations & Export Options
Speaking of workflow integrations, your email finder should play nice with the rest of your sales stack:
Automatic CRM syncing
Embeddable search in your email platform
CSV export for lists
Integrate with your other tools via Zapier
This prevents the hassle of manual exports or uploads between systems.
Generous Free Tier
The most useful free email finders provide generous search allowances in their free tiers. Typical benchmarks:
100-500 searches per month
Some level of CRM or email integration
Unlimited prospects (just search limits)
Avoid "trial" offers requiring payment
This ensures functionality remains when you exceed limited searches and don't want to upgrade yet.
Get More from Your Free Tool
Prioritizing accuracy, ease of use, seamless integrations, and generous free allowances gives you an email finder that simplifies prospecting instead of complicating it.
The time saved compiling targeted, verified contact lists translates directly into capacity for outreach and having sales conversations. And higher accuracy means your emails reach inboxes instead of spam folders.
In short, find the free tool that checks all these feature boxes and start transforming the way you prospect today!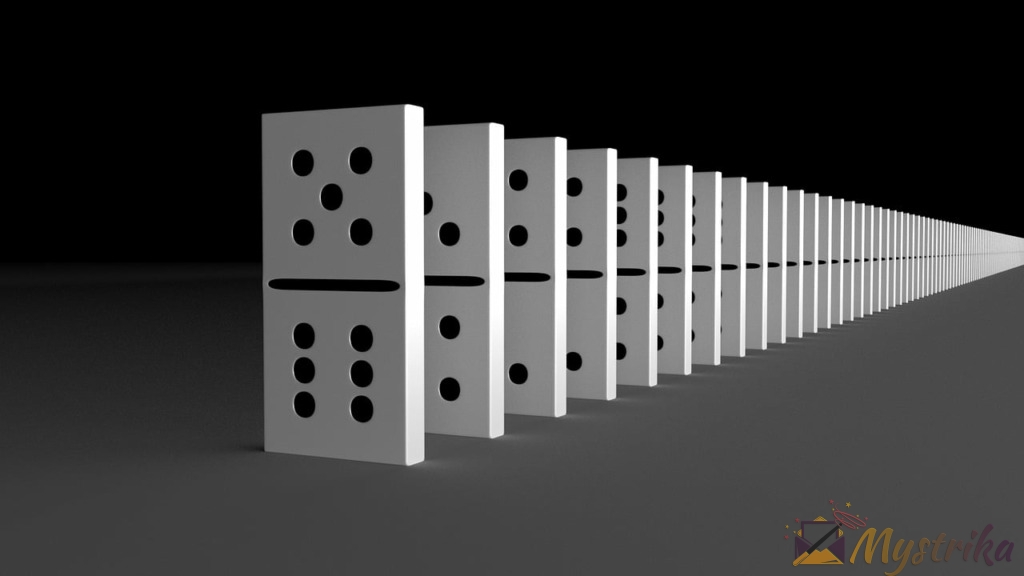 Top Free Personal Email Finder Tools
If you're looking to boost your outbound prospecting and lead generation efforts, a quality free personal email finder tool should be at the top of your shopping list. But not all free finders are created equal. You need one that offers maximum value at no cost.
Here are some of the top free personal email finder tools available today:
Hunter
Hunter is likely the most well-known free email finder, offering users 25 free searches per month. It allows DOMAIN, NAME, or SOCIAL MEDIA searches to uncover professional contact information.
Key Features:
25 free monthly searches
Email verification and enrichment
Domain, name, or social search
Generous free tier for individuals
With advanced filtering and Boolean search capabilities, Hunter empowers individuals to conserve those 25 monthly searches.
LeadGibbon
LeadGibbon is a handy Chrome extension integrating right with LinkedIn. It uses profile data to generate possible email addresses which you can then automatically verify in real-time.
Key Features:
LinkedIn integration and email verification
Real-time email address validation
100 free monthly searches
User-friendly browser extension
For users who live in LinkedIn, LeadGibbon makes mining contact data easy.
Wiza
Wiza is another LinkedIn-focused Chrome extension email finder. It adds a simple "Get Email" button to LinkedIn profiles allowing you to export vetted addresses to a spreadsheet with one click.
Key Features:
"Get Email" button added to LinkedIn
Exports results to spreadsheet
Charges only for verified emails
15 cents per verified email
If you want to pay purely for verified accuracy, Wiza is a compelling freemium option.
ContactOut
ContactOut provides free users with 30 email searches per month, drawing from their massive proprietary database of over 1 billion contacts. Useful filters and company search help pinpoint prospects.
Key Features:
30 free monthly searches
Filters like seniority, department, and more
Company name search
Database of 1B+ contacts
When you need to tap into a vast data set, ContactOut offers good free access.
RocketReach
RocketReach combines a generous free tier of 30 searches per month with a handy Chrome extension integrating right with LinkedIn for quick email checks.
Key Features:
30 free monthly searches
Chrome extension to search LinkedIn
Sort prospects by keywords, location, role
Enrich contacts with social profiles
For users wanting LinkedIn integration with a dash of contact enrichment, RocketReach hits the spot.
Voila Norbert
Voila Norbert offers unlimited searches with the caveat that you can only search a limited number of unique prospects each month before paying. This makes it ideal for probing deeply on a small target list.
Key Features:
Unlimited monthly searches
Limited unique prospects
Real-time email verification
Free Chrome extension
When you need limitless probing of a selective prospect list, Voila Norbert has you covered.
Apollo
Rounding out our list is Apollo, which combines a generous free tier of 150 monthly searches with a simple Chrome extension for finding prospect email addresses on LinkedIn quickly and easily.
Key Features:
150 free monthly searches
Chrome extension for easy searching
Exports contacts to CSV
14-day free trial of paid plans
Apollo is a great starting point for startups and smaller teams researching targeted prospects.
Vocus.io
Vocus.io takes an interesting approach by integrating directly into your email inbox, allowing you to search for prospects and populate their emails without ever leaving your Gmail or email platform.
Key Features:
Email platform integration
Enter name and company to search contacts
30 day free trial
Paid plans start at just $5/month
For users who want email finding conveniently built into their daily communication flow, Vocus.io nails it.
LeadFuze
LeadFuze combines robust filtering and search power with a generous free trial of 500 contacts per month. You can search by company, name, role, and enrich with social profiles.
Key Features:
500 free contacts per month
Filter by company, role, keywords, etc
Social media integration
25 free leads just for signing up
When you need serious search flexibility at no cost, LeadFuze is hard to beat.
Slintel
Slintel offers a simple and straightforward email search tool starting with 100 free credits when you sign up. Just enter a name and company to receive verified email and contact information.
Key Features:
100 free credits
Name and company search
Provides direct dial phone numbers
Easy to use UI
For no-frills email searching, Slintel's free tier provides ample value.
Snov.io
Snov.io was mentioned earlier, but deserves a little more detail. 50 free monthly credits combines with a Chrome extension, company profiles, and other filters for simplified prospecting.
Key Features:
50 free monthly credits
Browser extension
Company and domain search
CSV, XLS export options
Email verification
Snov.io strikes an excellent balance of features and search volume in their free tool.
AeroLeads
AeroLeads is a Chrome extension that draws contact information from LinkedIn and Xing to unlock profiles and associated email addresses with a single click.
Key Features:
Browser extension for LinkedIn and Xing
One click email finding
700 free monthly credits
Contact data enrichment
For users active on LinkedIn and Xing networks, AeroLeads offers a quick and easy way to surface contact information.
FindEmails
FindEmails has been around for a while and offers a healthy 30 free monthly searches along with advanced filtering capabilities to fine tune prospect email searching.
Key Features:
30 free monthly searches
Advanced filters and Boolean search
Scores email probability
Established legacy solution
For users comfortable with more advanced filtering parameters, FindEmails provides great value.
FindThatLead
FindThatLead offers a 30 credit free trial along with a simple web application that allows searching by domain to display all available emails at a given company.
Key Features:
30 credits free trial
Search by company domain
Chrome extension to search from any site
Email accuracy verification
When you need to thoroughly probe a specific targeted company, FindThatLead delivers.
Adapt.io
In addition to offering 100 free monthly searches, Adapt.io has a simple Chrome extension that embeds your searches right within your LinkedIn screen for one click email finding.
Key Features:
100 free monthly credits
Chrome extension for LinkedIn
One click email finding
CRM and tool integrations
Adapt.io makes email harvesting directly from LinkedIn profiles a breeze.
Grow Me Organic
Grow Me Organic provides a 30 day free trial with access to all of their tool's features to help compile targeted prospect lists and conduct personalized outreach sequences.
Key Features:
30 day free trial
Unlimited contacts and outreach
B2B network extraction
Automated follow up sequences
For users who need end-to-end lead gen workflows, Grow Me Organic offers a full-featured package to try.
Clearout
Clearout kicks off their offerings with a generous free trial of 5 contacts per day, allowing you to sample their managed email list-building and verification capabilities.
Key Features:
5 free daily contact credits
Managed email list building
Advanced filtering parameters
Real-time email verification
If you want to test drive a concierge-style email finding service, Clearout offers an intriguing free package.
Anymail Finder
Anymail Finder provides a 30 contact free trial along with filters to search by domain, company, or name to uncover professional contact information.
Key Features:
30 free contact trial
Filters for domain, name, company
API and CRM integrations
Real-time email verification
For a balanced package of CRM-friendly API access and real-time verification, check out Anymail Finder's free trial.
Take Your Prospecting to the Next Level
Adding a quality free email finder to your toolkit is one of the simplest but most impactful investments you can make in leveling up your outbound process and pipeline generation.
While the free tiers on the tools above won't meet the needs of larger sales teams, they provide tremendous value for solopreneurs, early-stage startups, and prudent small businesses who need to make every free search count.
The time savings unlock capacity for outreach while higher accuracy ensures your emails reach inboxes. So take your prospecting to the next level and implement a free finder today!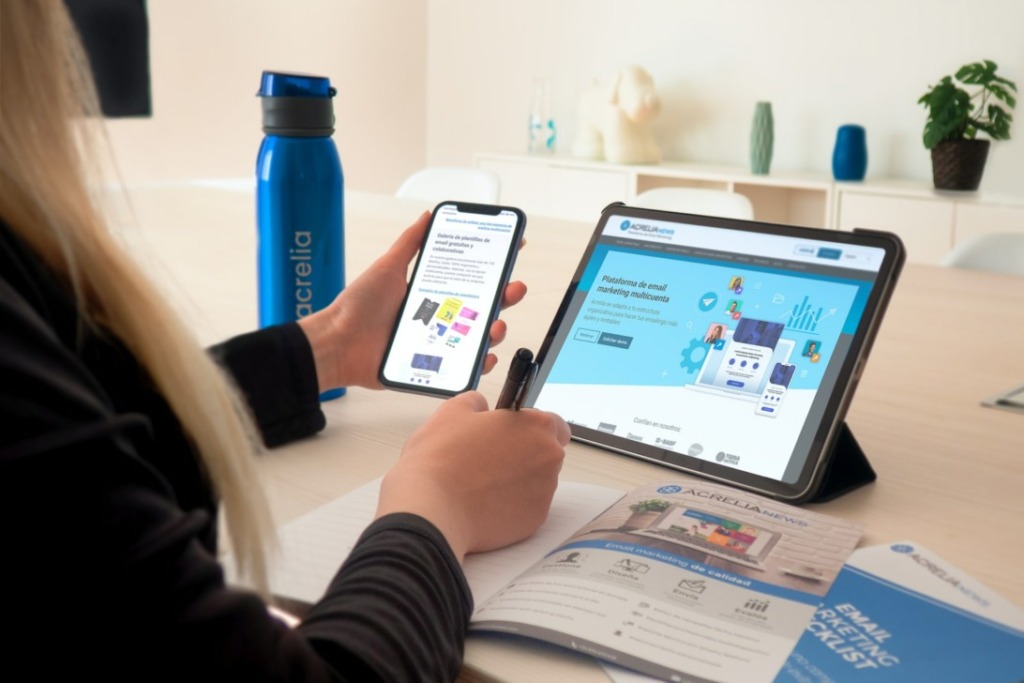 Tips for Using Free Email Finders Effectively
Finding emails is just the first step. To really move the revenue needle, you need to use those hard-won addresses as part of a disciplined outreach process. Here are tips to use your free email finder for maximum impact:
Create Targeted Prospect Lists
The best salespeople don't just blast every email they can find. They meticulously build targeted prospect lists based on ideal customer criteria. Make sure you leverage any filters and search tools your email finder provides to locate your dream prospects.
Pro Tip: Upload your target company list and cross-reference with automatic domain searches to uncover decision-maker contacts.
Verify Questionable Email Addresses
Even the best tools produce some questionable looking results. Before loading unverified emails into your CRM and hitting send, be sure to double check any that seem suspect.
Red Flags:
Odd name patterns or characters
Non-standard company domains
Consumer (non-business) addresses
Verification Tips:
Search social networks & company sites
Use a separate verification tool
Send a test message and watch for bounces
Leaving bad addresses in your system tanks deliverability. So take the time to purge any that don't look quite right.
Export Emails to CRM or CSV
Once you've compiled targeted, verified prospect contact lists, export them to CSV or integrate directly with your CRM to keep things organized. Avoid managing important prospect data in spreadsheets which can easily get overwritten or lost.
Export Tips:
Save frequently used prospect filters for easy export
Automatically sync new emails with your CRM
Use templates to keep data consistent
This ensures your hard-earned prospect data is easily accessible and actionable for sales.
Follow Up Promptly With Outreach
Prospects change roles, leave companies, and update their contact info constantly. To get the highest value, you need to follow up on discovered emails quickly before they go stale.
Follow Up Tips:
Sort prospects by hottest leads and prioritize outreach
Set reminders/deadlines for following up
Track open & reply rates to optimize messaging
Strike while the intel is hot for the best chance of connecting with qualified prospects.
Get More from Your Email Finder
Using your free email finder doesn't end once you've compiled a list. Implementing best practices around carefully targeting prospects, verifying questionable emails, organizing your data, and promptly following up will get you maximum mileage from the tool.
Additional tips like enriching contacts with social profiles, cleaning duplicate records, and continually monitoring metrics will ensure your email finder gives you the high-quality prospect pipeline you need to hit your numbers.
Limitations to Keep in Mind
Free personal email finder tools can be incredibly valuable for early-stage prospecting efforts. But it's important to understand their limitations so you can set proper expectations and mitigate any downsides.
Here are some of the most common limitations to keep in mind with free email finders:
Partial Public Data Reliance
Most free email finder tools rely at least partially on searching publicly available information online to generate possible matches. This typically includes sources like:
LinkedIn profiles
Corporate directories
Published contact pages
Affiliate sites
This can work well for finding professional business contacts who purposefully make their information public. But it also means the tools won't access the full range of private databases and sources a paid tool may include.
Cap on Number of Free Monthly Searches
To offer a valuable free tier but still encourage users to upgrade, most tools place a limit on your monthly email searches. The cap can range from 25-200 free searches depending on the vendor.
While often sufficient for an individual, teams may find themselves constrained once multiple users start searching. Be sure to understand search allowances and downgrade options if you expect to exceed them frequently.
Manual Prospect Input Required
Unlike some paid tools that automatically crawl the web and suggest new targets, free email finders require manually searching for specific prospects one at a time.
This gives you more control over targeting but also slows the process down considerably. Be prepared for a hands-on experience finding prospects rather than passive technology-driven suggestions.
Can't Find Emails Not Publicly Available
As noted above, free tools rely primarily on public information sources. This means if an email address is not published anywhere searchable online, the tools will not be able to find it.
In these cases, you may have no choice but to directly call or use a paid tool with access to non-public sources and proprietary business databases. Just don't expect a free tool to work miracles on truly private contacts.
Making the Most of Free Tools
Even with limitations around public data, search caps, manual prospecting, and non-findable emails, free personal email finders can still provide tremendous value.
The key is setting proper expectations, carefully targeting high-priority prospects, dedicating the time for hands-on research, and combining free and paid tools when needed. Even limited free searches used for precise prospecting purposes can pay dividends for early sales and marketing efforts.
If you understand both the advantages and limitations, a free email finder can become an invaluable part of your outbound prospecting stack.
Expert Tips to Boost Your Free Email Finder Results
Even the best free email finder tools can use a little boost now and then. Here are some expert-level tips to take your prospecting to the next level:
Try Name Variations & Initials
It's common for people to use name variations or initials in their professional emails:
Thomas -> Tom
Elizabeth -> Liz
Robert -> Rob
William -> Will
When searching common names, try alternate forms:
Jennifer Smith -> Jenny Smith
Michael Jones -> Mike Jones
You may be surprised what you uncover.
Double Check Domain Extensions
Many large companies use multiple domain extensions:
example.com
example.co
example.net
Always try adding/removing:
For example:
Search Social Networks
Check social media bios and posts for any email references:
Twitter bios
Facebook posts
LinkedIn summaries
You can also search using Advanced Search operators:
Twitter: @domain email
Facebook: @firstname @domain
LinkedIn: firstname lastname @domain
Use Google Search Operators
Google hacking is a classic email hunting trick. Search examples:
"john@" + site:example.com
"contact us" + site:example.com
info@ example.co
Pro tips:
Use site: to target specific domains
Try email, contact, info keywords
Filter by date to surface newest results
Go Beyond the Basics
Don't settle for basic searches. With creativity and persistence, you can uncover prospect contact information that eludes typical free tools.
Combining savvy manual techniques like these with the right free email finder gives your outreach efforts a real edge over the competition.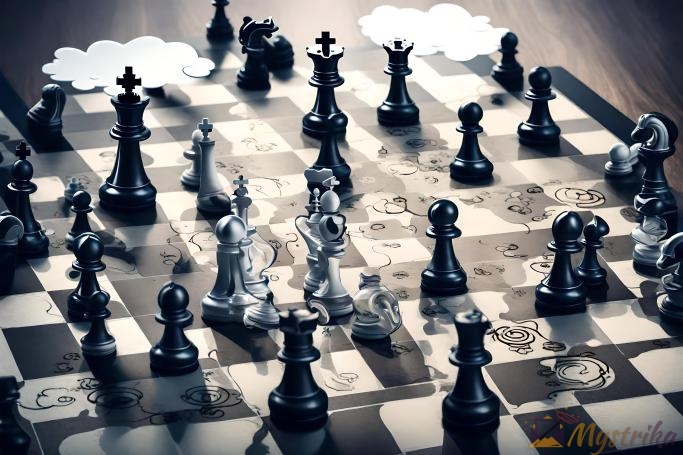 Getting the Most Value from Free Email Tools
Finding emails is just the first step. To gain maximum value from free tools, you need to weave them into a disciplined prospecting and outreach process.
Here are some best practices to get the most mileage:
Laser-Focus on Your Target Prospects
Rather than blasting every email you find, carefully compile targeted lists for outreach based on personas and ideal customer criteria. Use all search filters and options to pinpoint your dream prospects.
Pro Tip: Sort through automatic domain searches and cross-reference with your target company list.
Combine Multiple Tools to Maximize Accuracy
One free tool may not find all the emails you need. Use 2-3 complementary finders to improve coverage and verify questionable addresses.
Pro Tip: Install multiple browser extensions to easily cross-check while searching.
Don't Underestimate Manual Searching
As effective as tools are, custom Google searching, poring through social media, and good old fashioned persistence can also uncover golden nuggets.
Pro Tip: Have a rigorous process for manual verification before adding any uncertain finds to your CRM.
Use Email Verification to Confirm Addresses
Double check any sketchy looking results with a verification tool before adding them to your outreach lists. This avoids accidentally bombing bad addresses.
Pro Tip: Browser extensions like MailTester and ZeroBounce integrate directly with Gmail for instant verification.
Monitor Key Metrics Like Deliverability
Tools like Mailshake or Entropy let you monitor key metrics like deliverability, opens, and unsubscribes across email campaigns. Use this data to continuously refine and improve your outreach.
Pro Tip: Regularly purge stale or inaccurate emails from your lists to maintain positive sender reputation.
Capitalize on the Benefits of Free Tools
Combining focused prospecting, multi-tool searching, manual verification, ongoing optimization, and more ensures you capitalize on the unique benefits and capabilities of free email finders.
Carefully using free tools as part of a comprehensive process is the key to accelerating deals won and revenue generated.
Next Steps After Compiling Your List
You've compiled a targeted list of verified prospect emails. Excellent work! But don't stop there. Here are the next steps to convert those hard-won contacts into sales conversations and closed deals:
Import into Enrichment Tool & Enrich with Additional Personalization Data
Before outreach, enrich your contacts with additional personalization data from a tool like Lusha or DiscoverOrg. This allows you to customize messaging with details like role, background, interests, and more.
Pro Tip: Enrichment helps you stand out from the hordes of generic outreach messages.
Segment & Prioritize Best Prospects
Not all prospects are equal. Segment your list and tier contacts based on criteria like role, company size, intent signals, etc. to prioritize outreach to the hottest leads first.
Pro Tip: Sorting prospects prevents wasting time on those unlikely to convert.
Launch Personalized Outreach Sequences Using Cold Email Tool like Mystrika
With your priority tiers set, launch differentiated email campaigns for each tier using a cold outreach platform like Mystrika. Tailor messaging, cadence, and templates based on each segment.
Pro Tip: Personalization and differentiation result in the highest prospect engagement and conversion.
Track Opens, Clicks & Replies Within Mystrika
Monitor prospect engagement within your outreach tool. Look for trends in open and click rates to continuously refine your messaging and campaigns.
Pro Tip: A/B test email subject lines, content, and sender profiles to optimize performance.
Continuously Refine Your Process
Set goals and monitor metrics to iteratively improve each component of your outreach workflow. Assess campaign performance, email copy, cadence, and enrichments constantly.
Pro Tip: Regularly purge unengaged prospects and replace them with fresh contacts from your email finder.
Transition Prospects into Customers
Following this disciplined workflow, you'll systematically convert the contacts uncovered with your free email finder into qualified leads, marketing qualified leads, sales qualified leads, and ultimately happy customers.
Now get out there and start prospecting!
Key Takeaways
Finding personal email addresses is a critical first step for conducting effective outreach and driving revenue growth. Here are the key takeaways from this guide on maximizing free email finder tools:
Implementing a purpose-built email finder saves huge amounts of manual prospecting time and unlocks capacity for your team.
Prioritize tools with high deliverability via advanced verification, as inaccurate contacts can completely torpedo campaign results.
Look for intuitive tools with seamless integrations that simplify workflows instead of complicating them.
Generous free tiers with 200+ monthly searches enable small teams and individuals to benefit without big costs.
Expert-level tips like trying name variants and leveraging Google search can uncover additional quality prospects.
Enrich contacts after compiling your list and tier prospects to focus outreach on hottest leads first.
Track open, click, and reply rates relentlessly to continuously optimize and refine your process.
Combining the right free tools with manual verification, enrichment, segmentation, and metrics-driven iteration is the formula for prospecting success.
The time invested finding and vetting the perfect free email finder pays off exponentially in the hours saved compiling contact lists. And higher accuracy means your outreach reaches inboxes to drive more qualified meetings.
In short, a free email finder tool is one of the highest ROI platforms available for taking your pipeline generation to the next level. What are you waiting for? Find one and start prospecting smarter today!