Reminder emails get a bad rap. Sure, they can sometimes come across as naggy or annoying if not handled carefully. But when crafted thoughtfully, gentle reminders serve an invaluable purpose.
These humble messages help us nurture relationships, meet deadlines, and stay on top of important tasks. Without them, things inevitably slip through the cracks in the swirl of modern life.
But the key is sending reminders with finesse and care. Transform dull nudges into delightful touchpoints by embracing creativity and personality. Add value beyond just a poke to complete an action.
In this guide, we'll explore the art of crafting engaging, courteous reminder emails people truly appreciate receiving. You'll learn formats that get results, mistakes to avoid, and tips to remind like a pro.
Let's turn these unsung emails into an opportunity to wow clients and colleagues while you keep everyone working smoothly together. Onward to the kind reminder!
Why Reminder Emails Are Important
Reminder emails play a critical role in both our personal and professional communication. Though often overlooked, these humble messages serve a valuable purpose in keeping our lives running smoothly. Let's explore why taking the time to send polite, effective reminders is so important.
Keeping Communication Channels Open
In a world where we are bombarded with information daily, it's easy for things to fall through the cracks. You send an email requesting information or asking someone to complete a task, but get no response. Uh oh, did they see it? Forget about it? Or perhaps think someone else would handle it?
Reminder emails ensure your original message gets the needed attention. According to recent statistics, the average office worker receives around 121 emails per day. With that kind of volume, things are bound to be missed accidentally. A gentle nudge back to the top of the inbox can mean the difference between a deal closed and a ball dropped.
Reminders also indicate you are reliable and accountable. By circling back on important items, you demonstrate follow-through and an intent to keep stakeholders engaged. This fosters positive perceptions and trust. Letting things go unaddressed leaves recipients unsure if you're still committed.
Bottom line: Consistent, polite reminders keep communication flowing and reinforce your dedication. Don't leave recipients wondering if you're still on board!
Timelines and Deadlines Stay On Track
Time waits for no one. Reminder emails help ensure key dates, deadlines, and schedules stay top of mind. Rather than scrambling last minute or missing milestones altogether, recipients have the details they need to plan accordingly.
For example, an event planning company can send weekly emails leading up to a major gala, reminding clients to complete critical prep work. Or a manager can notify their team of an impending project deadline, allowing enough time to wrap up loose ends.
Absent these friendly nudges, things slip, chaos ensues, and people get stressed out. Reminders allow breathing room. According to a survey, 75% of people said receiving reminders reduces anxiety around important deadlines.
Avoid Miscommunications or Forgotten Tasks
How often have you had a great idea or made plans with someone, only to have it fade from memory afterward?
"I'll follow up on that proposal next week."
"Let me know when you're free, and we'll set up a meeting."
"I'll send those documents over once they're ready."
Reminder emails ensure next steps don't get lost in the shuffle of everyday life. Whether it's an overdue invoice or a request for feedback, a simple email refreshes the recipient's memory so you both stay on the same page.
Maintain Positive Relationships
Forgetting critical details or neglecting to complete tasks damages trust and relationships. Reminder emails prevent you from leaving people hanging.
A polite nudge shows recipients you value their time and contributions. According to a LinkedIn survey, 80% of professionals say timely reminders indicate respect and care about their needs. This sentiment goes a long way in strengthening connections.
On the flip side, radio silence after initial outreach leaves a bad impression. Recipients may feel brushed off or unimportant. A gentle email reminder mitigates this risk while keeping you on their radar in a positive light.
The bottom line is that consistent, respectful reminders foster goodwill and rapport. In business and in life, relationships matter. Don't underestimate the power of a friendly nudge!
So in summary, taking a few moments to send a thoughtful reminder email pays dividends through enhanced communication, meeting deadlines, avoiding missteps, and nurturing relationships. They seem like small gestures, but their impact is mighty. Reminders are the glue that keeps things together!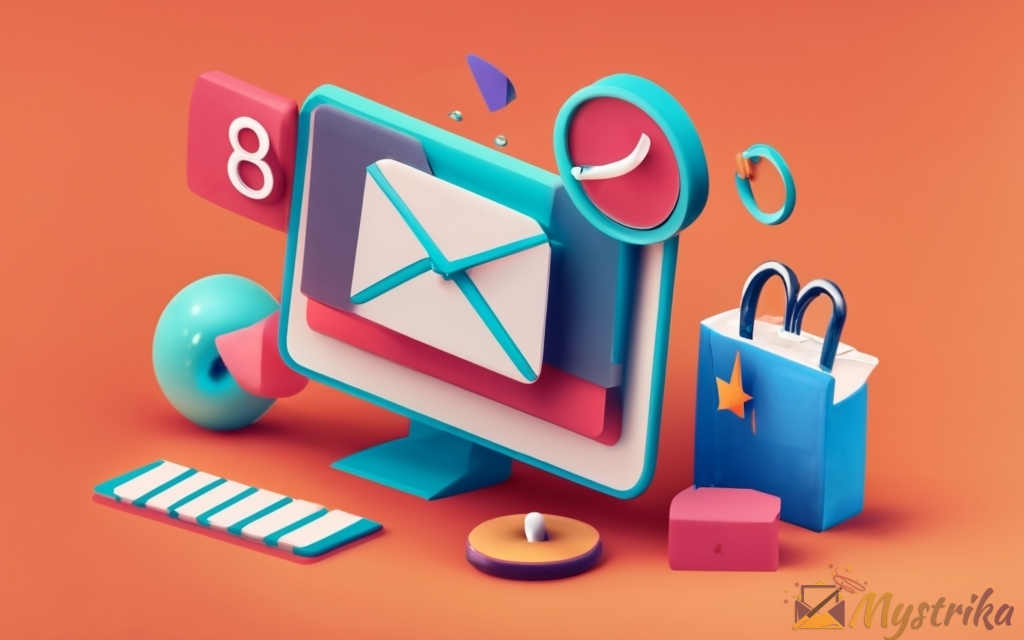 Elements of an Effective Reminder Email
Crafting a reminder email that gets results requires attending to some key elements. When each component works together seamlessly, your message sings. Let's break down what makes an effective, polite nudge.
Clear, Specific Subject Line
A clear, specific subject line is critical for reminder emails. This brief preview communicates the purpose of your message and compels recipients to open it.
For example:
Reminder: Project Plan Due Friday
Meeting Tomorrow at 10AM
Past Due Payment for Invoice #12345
Subject lines for reminders should be:
Direct: State the reason for your email upfront. Get right to the point.
Specific: Include key details like deadlines, invoice numbers, meeting times.
Concise: Keep it short and scannable.
Actionable: Use verbs that motivate response.
Relevant: Tailor it to the recipient's situation.
Polite: Say "Reminder" or "Friendly Reminder" rather than "Overdue" or "Past Due."
With floods of emails hitting inboxes daily, a clear subject line is your opportunity to cut through the noise. According to analytics, nearly 50% of emails are opened based solely on the appeal of the subject line. Make yours count!
Warm, Friendly Greeting
How you greet someone sets the tone for the rest of your email. A warm, friendly salutation at the start of your reminder makes the message feel more personal and less robotic.
Simple greetings like "Hi [Name]," "Hello [Name]," or "Good morning [Name]," work well. Or optionally say "Hope you're doing well!" to add a positive touch.
Using the recipient's name also increases open rates by an average of 20%, as it gives your email a personalized feel.
A warm greeting lays the groundwork for polite, effective communication. It says "I see you, I care, and I respect our relationship." This mindset goes far when your purpose is a gentle nudge about a forgotten task or deadline.
Concise, Focused Body
When crafting the body of your reminder email, brevity and clarity are key. State the purpose of your message upfront, including any salient details the recipient needs.
Get right to the point in a friendly yet professional manner. Here are some examples of opening reminder email body content:
As a reminder, your progress report on Project X is due this Friday at 5PM. Please submit it to me via email by EOD.
Friendly reminder that we have a meeting scheduled for tomorrow (Tuesday) at 10AM to review proposal drafts. It will be held in the main conference room.
Just a heads up that your payment for Invoice #12345 is now past due. Please remit today to avoid late fees. Let me know if you need a copy of the invoice resent.
After the opening paragraph, include any additional information required, like:
Meeting location, dial-in details
Copies of overdue invoices
Due dates, submission instructions
Attachments, links, docs
Use concise sentences and bullets if needed to help convey details clearly. Be direct but not terse. And don't bury important info in lengthy blocks of text.
Reminder emails shouldn't be essays. Quickly deliver the facts needed to jog the recipient's memory. If more details are required, keep those to 1-2 paragraphs max.
Polite Tone Throughout
Maintaining an exceptionally respectful, professional tone is paramount in reminder emails. Even if you're frustrated, avoid language that seems demanding, aggressive, or impatient. You attract more bees with honey than vinegar.
Use humble phrases like:
I would greatly appreciate…
Please advise if you need anything from me…
If convenient, please let me know…
Thanks in advance for your attention to this matter…
Say "please" and "thank you" to be extra gracious. Give the recipient the benefit of the doubt rather than assuming negligence.
Project a positive attitude focused on resolution, not blame or shame. This generates goodwill and usually elicits quicker responses.
Avoid using ALL CAPS, red fonts, or excessive exclamation points as these can convey anger. Be the calm in their storm.
Clear Call to Action
Close your reminder email by clearly stating any needed next steps or response you seek. Give the recipient specific direction on how to address the issue or request you outlined.
For example:
Please submit the report by Friday at 5pm to meet our deadline.
Kindly respond with your availability to reschedule our meeting for next week.
Please remit payment today to avoid additional late fees.
Make sure your instructions are clear and easy to act upon. Provide options if flexibility helps the recipient respond promptly.
And don't forget to say thank you! Gratitude increases goodwill and makes your audience more receptive.
A clear call to action tied to a specific deadline gives urgency and purpose to your reminder. It makes very clear what you want to happen next.
Formal Closing and Signature
Polished, professional emails close with a formal sign-off and signature containing your name and contact details. This personal touch lends an air of credibility while also building connection.
Some examples of formal closings include:
Best regards,
Sincerely,
Thank you,
Respectfully,
Follow your sign-off with your name and title on a separate line. For example:
Best regards,
John Smith
Project Manager
You may also optionally include your phone number or email address to make it easy to reach you.
A proper close provides closure and cements the tone you want to convey. Don't leave things hanging without a defined end!
When all these components come together – strong subject line, warm greeting, succinct body, polite tone, clear CTA, and formal signature – your reminder email checks all the boxes.
It gets opened, read, and acted upon. Your communication skills shine through as respectful yet assertive. And you maintain positive relationships built on clarity and trust.
It may seem basic on the surface, but diligently attending to these fundamental elements elevates your reminder from average to awesome!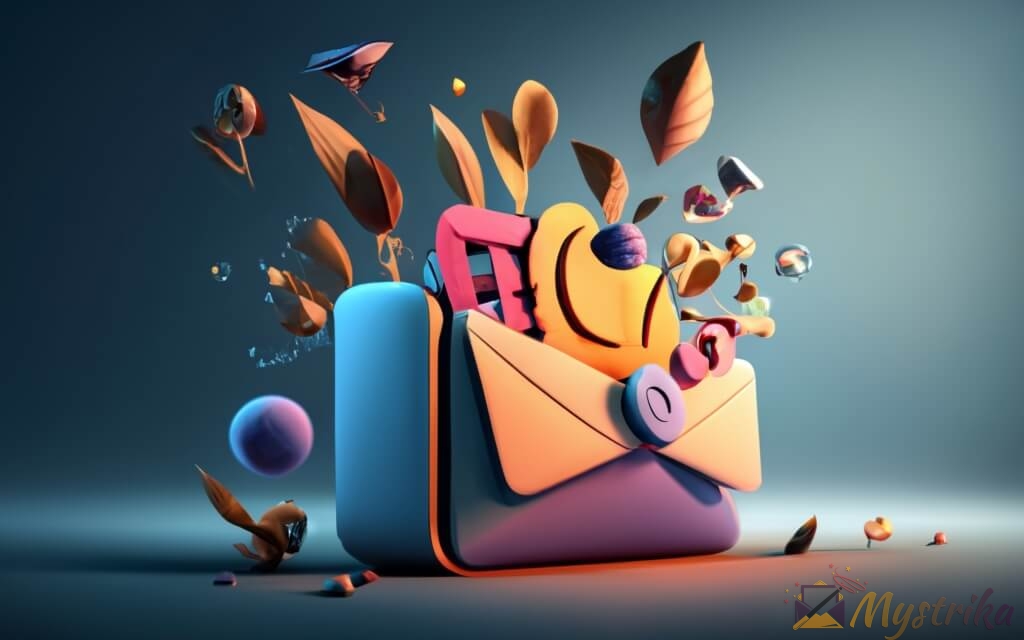 Types of Reminder Emails
Reminder emails come in many shapes and sizes depending on the purpose. From event invites to overdue invoices, the possibilities are endless. Let's explore some common scenarios where reminders are invaluable for keeping things on track.
Event Reminders
Promoting an upcoming event? Event reminder emails ensure your attendees block off the date and remember to participate. These are often sent in a sequence leading up to the event.
For example:
Subject: Don't Miss Our Upcoming Conference on March 15th!

Hi Jane,

I hope you're having a great week! I'm reaching out with a friendly reminder about our annual Customer Conference on March 15th at the Convention Center downtown. We have an amazing slate of speakers and sessions lined up this year – I think you'll find the content extremely valuable.

Please register anytime before February 28th to secure your spot at the discounted rate. Let me know if you have any other questions!

Looking forward to seeing you there,
John
This reminder mentions the event details upfront, a registration deadline, and asks if the recipient has any other questions.
Follow-up reminders can be sent weekly or monthly ramping up to the event to ensure it stays top of mind.
Meeting Reminders
Do you have an important meeting or call on the calendar? Meeting reminder emails guarantee it doesn't slip through the cracks. These are often sent 24-48 hours prior.
Example:
Subject: Reminder – Our Meeting Tomorrow at 2PM

Hi Nicole,

Just a friendly reminder that we're scheduled to meet tomorrow (Wednesday) at 2pm to discuss the social media strategy for next quarter.

Please let me know if you need to reschedule or have any prep work I can provide in advance. I'm happy to send over the agenda or past materials.

I look forward to connecting! Let me know if you have any other questions in the meantime.

Thanks,
James
This provides details like date, time, and purpose upfront. It also checks if materials are needed or rescheduling is required. Short, simple, and polite!
Project or Deadline Reminders
Do you have a deadline coming up for a big project or deliverable? Don't leave submission to chance – remind people! These tend to go out anywhere from 1 week to 1-2 days before due date.
Example:
Subject: Final Reminder – Project Plan Due This Friday

Hi Team,

Just a friendly reminder that our project plans are due this Friday (12/4) by 5pm EST. Please submit your plans via email to me with all supporting documents and projections attached.

This deadline is crucial for ensuring we stay on schedule for client delivery before year-end. Please let me know if you have any questions or need any assistance completing your portion.

Thank you for your hard work! Let's meet this goal together.

Regards,
Stacy
The deadline is stated clearly with submission instructions and an offer to help if needed. The stakes are outlined while still remaining upbeat.
Payment Reminders
Running a business? Late or unpaid invoices can wreak havoc on cash flow. Avoid unnecessary back-and-forth by sending friendly payment reminders when bills are overdue.
Example:
Subject: Overdue Payment Reminder – Invoice #9876

Hi Leslie,

I hope you're doing well! I wanted to send a quick reminder about invoice #9876 for $500 currently 60 days past due. Please remit payment at your earliest convenience via our online payment portal here: [link]

If you have any questions or concerns regarding the invoice, don't hesitate to reach out. I'm happy to provide any clarification needed.

Please advise on when I can expect to receive payment. Thank you for your attention to this matter.

Kind regards,
Theresa
This includes the past due amount, a payment link, and asks when funds will arrive. The tone remains upbeat rather than accusatory.
Subscription Renewal Reminders
For SaaS companies or those with memberships, subscriptions are the lifeblood. Send periodic renewal reminder emails to reduce churn and retain revenues.
Example:
Subject: Don't Lapse! Your Subscription Renews on March 15th

Hi Matt,

We hope you've been loving the tools and resources from our Premium plan over the past year! Just a friendly reminder that your subscription is scheduled to renew on March 15th, 2022 for another year of access.

We're so grateful for your membership and hope you'll continue with us during the next year as well. Please reach out if you have any questions about the upcoming renewal or would like to discuss switching subscription levels.

Either way, we appreciate you being part of our community! Please let us know how we can better serve you.

Gratefully,
Lindsey
This shares the upcoming renewal date and thanks them for their membership while offering assistance if needed. The tone remains consultative rather than pushy.
Appointment Reminders
Do you offer services that require appointments? Appointment reminder emails ensure clients remember to show up. Send 24-48 hours prior to the appointment time.
Example:
Subject: Appointment Reminder – Haircut on Saturday at 3PM

Hi Joan,

I'm looking forward to seeing you at your scheduled haircut this Saturday at 3pm! Please reply to this email to confirm you still plan on attending.

Let me know if you need to reschedule or have any other questions before we meet. See you soon!

Thank you,
Ashley
Simple and straight to the point. Confirms the date and time while also checking for any changes needed.
Overdue Response Reminders
Have outstanding requests or questions requiring a response from someone? Overdue response reminder emails follow up on unanswered asks.
Example:
Subject: Following Up on My Previous Email

Hi Nate,

I hope you've been well! I wanted to check in regarding my previous email requesting feedback on the website redesign concepts from last week.

I know you must be busy, but I'd greatly appreciate any thoughts or input you have when you get a moment. Please let me know if you need me to resend the attachments or clarify anything discussed before providing your perspective.

The team is hoping to finalize designs next week, so additional feedback in the next few days would be incredibly helpful. Let me know how I can assist further to make that possible for you!

Talk soon,
Marty
This politely asks again for input needed while offering to provide more info as required. It stresses the value of the person's perspective.
Contract or Document Reminders
Have outstanding signatures or paperwork needed back ASAP? Contract and document reminder emails push things along. Send initial reminders at one week, then escalate if radio silence.
Example:
Subject: Gentle Reminder to Please Sign Contractor NDA

Hi Carrie,

I wanted to send a gentle reminder about the contractor non-disclosure agreement we sent over last week for your signature. Please let me know if you need another copy or have any questions.

Securing these signed docs is an important step before we can onboard you and begin project work. Please advise if you foresee any issues signing this week, so that we can make any necessary adjustments to timelines.

Your participation is greatly appreciated! Please confirm next steps so we can get started. Thank you for your time.

Best,
Logan
This politely requests signature while offering to answer questions. It stresses the importance of signing while retaining a positive tone.
The key is matching the type of reminder email to your specific needs in a simple, respectful manner. Personalize when possible and focus on solution-oriented next steps.
With the right reminder, at the right time, sent the right way – you're sure to keep projects and relationships running smoothly!
Helpful Strategies for Effective Reminders
Crafting a stellar reminder email takes skill and finesse. Beyond using the right format and content, deploying some key strategies elevates your message and boosts results. Let's explore tips for taking your reminders to the next level!
Time Delivery Carefully
In real estate, it's "location, location, location." For reminders, it's "timing, timing, timing.
When you send reminder emails plays a huge role in their effectiveness. Take the following factors into account when deciding on delivery time:
Nature of Request – Are you requesting someone's attendance or input? Give 1-2 weeks advance notice. Asking for payment on a past due invoice? Follow up after just 1-2 days.
Urgency Level – The more urgent the matter, the faster your follow up should be. High priority items warrant quick nudges, while lower stakes items have more flexibility.
Relationship Dynamics – Remind a total stranger too soon, and you'll seem pushy. But close partners can handle tighter turnaround. Context matters.
Existing Deadlines – If concrete deadlines like event dates or contract sign-offs are involved, use those to guide your cadence.
Recipient Preferences – Some people need frequent reminders, while others find them annoying. Adapt based on each person.
Take the time to analyze the situation and player. Then use your best judgment on delivery time that balances urgency with diplomacy.
Personalize the Message
One key strategy to boost reminder effectiveness is personalization. Using the recipient's name and customizing details for their specific situation makes your nudge more meaningful.
Ways to personalize include:
"Hi [First Name]" greetings
Adding info like invoice numbers, contract names, event dates
Referencing past conversations or meetings
Mentioning their role or department
Asking if they need any prep materials sent
Offering to clarify or answer questions
Following up based on their preferred cadence
Thanking them for their business/participation
That extra touch of customization makes recipients feel seen. It shows you care, value their time, and want to tailor communications to their needs.
According to research by Experian, personalized emails deliver transaction rates 6x higher than generic ones. It pays dividends.
Use Visual Elements Thoughtfully
Text-heavy emails can be tough to digest. Calculate the use of visual elements in your reminders to capture attention, convey key details, and enhance engagement.
Some options include:
Relevant Images – A fun graphic or photo to complement your message
Infographics – Visually display stats, flowcharts, graphs
Screenshots – Show examples of what you're referencing
Charts/Tables – Help summarize or compare complex data
Bulleted Lists – Break down steps, factors, features into easy-to-scan format
Bolding – Make key phrases, dates, or details stand out
Text Formatting – Use headings and spacing strategically
Aim for balance. Sprinkling in 1-2 visuals keeps your reminder email appealing but not chaotic. The right images serve to clarify and enhance, rather than distract.
Follow Up Respectfully If Needed
If your first reminder email goes unanswered, follow up again as needed. But maintain patience and grace in your cadence and tone.
Send initial reminders 1 week before deadline, then a 2nd reminder 2-3 days out if you don't hear back. Adjust time frames based on urgency.
In follow-ups:
Restate the ask or required action politely
Resend attachments or info needed
Offer to clarify any confusion
Provide new deadlines if able
Note you've reached out previously
Express hope they are well
Indicate this is your last attempt to connect
The key is diplomacy. Give people the benefit of doubt and demonstrate you aim to collaborate, not badger. Progress not perfection.
Proofread Closely
With reminder emails, the devil is in the details. Before hitting send, double check:
-Recipient name/contacts are accurate
-Date, time, location info is correct
-Numbers match between subject line and body
-Links and attachments work properly
-Tone and wording align with intent
-No spelling, grammar, or formatting errors
-Requested actions and deadlines are clear
Proofing ensures no silly typos or other glaring issues undermine your otherwise polite, well-crafted reminder. It also gives you chance to confirm the email says what you want it to say.
Don't skip this crucial final step!
Master these strategies for reminder email success. Small tweaks make a big impact, taking your communications from average to awesome.
Remember, perfect the basics first. Then layer on these enhancements to remind like a pro!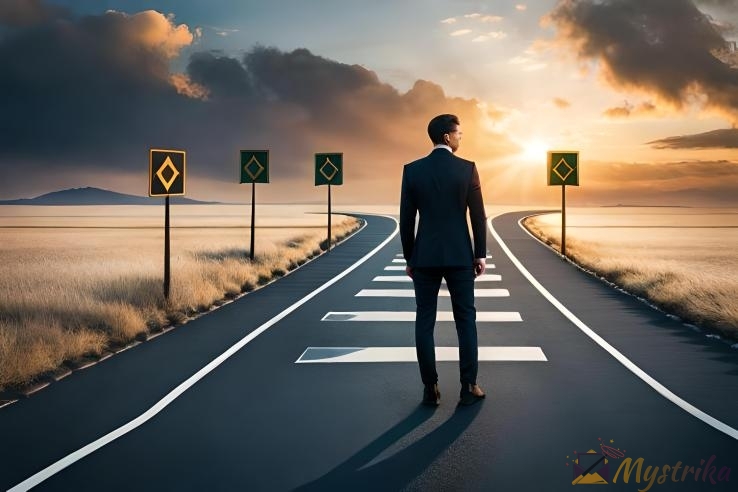 Mistakes to Avoid
Even the savviest communicators make reminder email missteps. By knowing the common pitfalls, you can sidestep them in your own outreach. Here are key errors to avoid:
Too Vague or Non-Specific
Failing to provide adequate details defeats the purpose of your reminder. You want to jog the recipient's memory, not leave them puzzled or unsure.
Be as specific as possible about:
Deadlines and due dates
Names of events, contracts, deliverables
Times, locations, dial-in info
Steps the recipient needs to take
Any other salient points
Subject lines should also clearly state your purpose. "Touching Base" doesn't cut it. Use "Reminder: Project Plan Due Friday" instead.
Too Many Reminders
There's a fine line between effective follow up and badgering. That's why restraint on frequency is wise.
Before hitting send on reminder #3, #4 or beyond:
Allow reasonable time for replies between nudges
Vary your communication channel
Ask if they need info resent or clarified
Note you've reached out previously
Express you don't wish to overburden them
Offer alternatives like meeting to discuss
Excessive reminders signal disorganization or lack of confidence. Reign it in to avoid irritating recipients.
Impatient Tone or Language
Even if your request is urgent, avoid conveying impatience or frustration in tone. This often has the opposite of your desired effect by putting recipients on the defensive.
Steer clear of:
ALL CAPS
Aggressive language like "You must", "Immediately!"
Excessive punctuation !!!
Sarcasm or passive aggression
Overstating consequences
Making unreasonable demands
Keep it professional. If you are under real time pressure, explain reasons politely rather than accusations. Ask how you can assist.
Forgetting Key Details
Providing insufficient information defeats the purpose of your reminder and wastes everyone's time. Before hitting send, double check you included:
Deadlines or due dates
Event/meeting date, time, location
Invoice numbers or contract names
Submittal or payment instructions
Any attachments, links, docs
Recipients need clear direction on what you expect and how to fulfill it. Don't make them work for it.
Failing to Proofread
Your reminder email must be 100% polished and professional. Don't press send before:
Confirming recipient name/contact info
Verifying accuracy of dates, figures, details
Checking for typos and grammar errors
Ensuring tone aligns with intent
Including signature with contact info
Even minor goofs can undermine message legitimacy. Proofing takes minutes but prevents big problems.
Avoid these common missteps, and your reminders will engage audiences and get results without hassle or hard feelings. Master the art of nudging politely!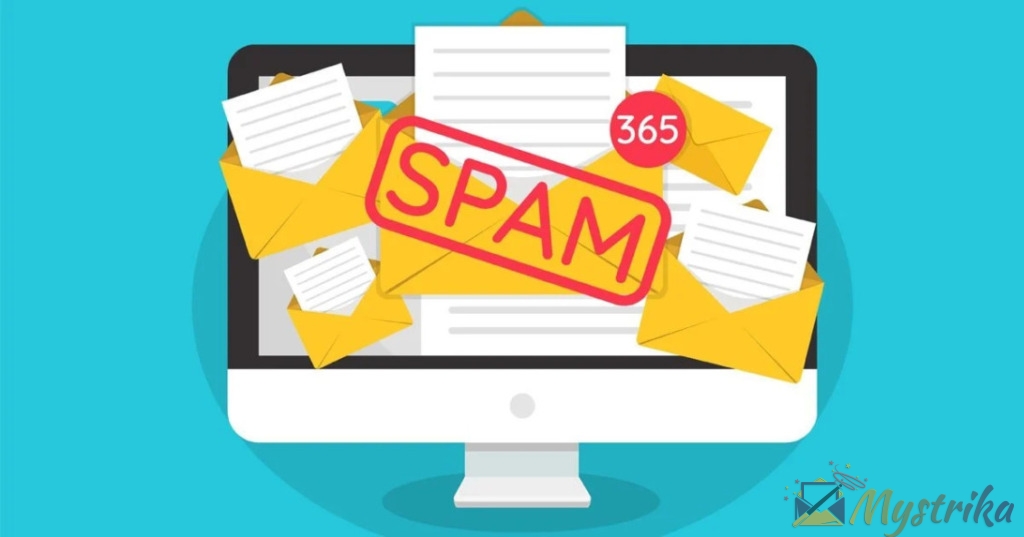 Email Tools to Simplify Reminders
Sending effective reminders at scale can be challenging without the right tools. Technology and automation provide welcome assistance so you can manage communications smoothly. Let's look at some email tools that can simplify your reminder process:
Email Scheduling Software
Scheduling software allows you to set reminders ahead of time and deliver recurring messages automatically. Features like:
One-time or recurring delivery options
Send later functionality
Email series or drips
Custom date selection
Message previews
Bulk upload contacts
Enable you to set reminders days or weeks out and not worry about remembering to send each one manually. Scheduling systems save time and ensure consistency.
Examples include [Boomerang], [FollowupThen], [SendLater], and native options within major email providers.
Email Templates
Crafting new reminder emails from scratch every time wastes effort. Using customizable email templates accelerates the process.
Look for template options that allow you to:
Save templates for reuse
Create different templates by purpose
Tweak templates as needed
Personalize with merge tags
Swap out images/content
Email service providers like [Mailchimp], CRMs like [Salesforce], and sales tools like [Outreach] offer handy reminder email templates to choose from.
Email Tracking to Confirm Delivery
It's enormously frustrating to send reminder after reminder, unsure if they're even being received. Email tracking tools confirm:
Message delivery and open status
Clicks on links or downloads
Email engagement over time
Top options include [Boomerang], [Mixmax], [Yesware], and native tracking in Gmail/Outlook.
This data ensures your emails aren't getting lost and allows you to optimize efforts.
CRM Systems for Automated Reminders
If you need heavy duty automation, look for advanced CRM/sales tools with built-in options, such as:
Triggered email alerts and notifications
Custom workflows and rules
Reminder sequences
Conditional follow-up paths
Robust platforms like [Salesforce], [HubSpot], [Zoho] and [Insightly] enable in-depth customization for automated reminders tailored to your needs.
The right tools remove the burden of manually tracking and sending countless reminder messages over time. They make following up at scale simple and effective.
Look for options with versatility to address your specific use cases. And enjoy the benefit of technology taking the hassle out of reminders!
Key Takeaways
Sending effective, professional reminder emails is both an art and a science. Based on the strategies outlined, here are some key tips to remember:
Start with a clear, specific subject line that grabs attention
Use a warm, friendly greeting to set an inviting tone
State the purpose upfront in a concise yet comprehensive manner
Maintain an exceptionally polite, humble tone throughout
Close with a clear call to action and professional sign-off
Personalize details to show recipients you care
Time delivery thoughtfully based on urgency and relationship
Proofread thoroughly before sending
Follow up respectfully if needed to gain a response
Avoid common pitfalls like impatience or lack of specifics
Consider productivity tools to simplify and automate reminders
With the right balance of artful finesse and tactical details, your reminders go from average to awesome. Master these strategies to craft emails people appreciate receiving and acting on.