Why the Number of Emails Matters
When using cold email to apply for competitive internships, the volume of emails you send is an important factor to consider carefully. There are several key reasons why you'll want to be thoughtful about the number of emails you send each day and week while internship hunting.
Avoiding Spam Filters
If you send an excessively high number of emails per day, especially to recipients you've never contacted before, you risk having your messages flagged as spam. Most major email providers like Gmail have automatic spam detection systems that look for patterns of suspicious behavior. If you send hundreds or thousands of identical messages in a short period of time, their algorithms will likely put your emails in the spam folder by default.
Some tips to avoid spam filters while cold emailing for internships:
Keep daily email volume under 100 per day – Sending any more than this will look like spam behavior to filters. Better to space out applications over multiple days.
Personalize each message – Form letters will be seen as spammy. Tailor each email using the company/contact's name.
Use your own email domain – Applying from your own school/personal email looks more legitimate than using a public domain.
Follow up gradually – Don't send multiple follow up emails right away. Space them out over days/weeks.
Avoid keywords that trigger filters – Using words like "free," "discount," "money," etc could get flagged as spam.
Use clean and varied subject lines – Repeating the exact same subject line will look suspicious. Keep them short, relevant, and different.
By keeping your daily send volume reasonable and varying your content, you can avoid having your dream internship applications erroneously filtered as spam.
Maximizing Open and Response Rates
People are far more likely to open and respond to 50 well-targeted emails than 500 generic spammy ones. The key is finding the optimal volume that maximizes your open and response rates for your particular outreach.
Some best practices on send volume to get higher open and reply rates:
Test batches of 25, 50, 100 emails – Send to similar targets and compare open/reply rates to see the ideal volume.
Review industry research on averages – For example, sales cold email averages 20-30%. Tailor volume to what delivers results.
Study competitor send frequency – Search other applicants on LinkedIn/Twitter to see their patterns. Match volumes of successful ones.
Gradually increase volume – Start low to ensure quality, then ramp up quantity once you've optimized content.
Analyze daily/weekly response cycles – You may find 50 emails on Mon/Wed/Fri gets higher responses than 150 emails on Monday only.
Keep volume under 100 for targeted roles – When emailing very specific niche roles, lower volume demonstrates greater care.
Focusing on the right email volume for your outreach goals will directly translate to higher open rates, more responses, and ultimately more internship interviews.
Respecting Prospects' Time
Respecting hiring managers' time and inbox space is crucial when cold emailing for competitive positions. Sending an excessive number of emails will likely irritate recipients and reduce your chances.
Some tips on keeping email volume respectful:
Research the company culture – If they value concision, keep emails short. If collaborative, be conversational. Tailor messaging and volume.
Note responses and engagement – If recipients seem terse, distracted, or annoyed, reduce frequency.
Stick to business hours – Only send emails during the workday for their time zone. Late night/early morning messages seem invasive.
Send no more than 1-2 follow ups – Anything beyond that looks desperate if they haven't replied. Take the hint.
Use a reminder app – Apps like Boomerang let you schedule and space out messages in advance.
Review sender reputation – Install apps like MailTrack to see if your emails tend to get marked as spam. Adjust approach if deliverability seems poor.
Send individual messages – Personalized emails look more professional than impersonal batch blasts.
The volume and frequency of your communication should align with norms for that particular company and contact. When in doubt, err on the conservative side – it's better to send 50 solid emails than 500 that get ignored.
Here are a few example email templates tailored specifically to popular internship opportunities:
Business/Finance Internship Email Template
Subject Line: MBA Student Seeking Finance Internship at [Company]
Dear [Hiring Manager Name],
As a junior at NYU Stern majoring in Finance, I was excited to see the summer analyst internship role open at [Company]. [1-2 sentences on why you're interested in this specific company].
Given my background in financial modeling and equity research with my coursework and previous internships at [Companies], I believe I could contribute fresh perspectives and analytical skills as an intern this summer. Please find my resume attached, which highlights details of my relevant experience.
I would welcome the opportunity to bring my finance education and passion to [Company] as an intern. Are you available for a 15-20 minute phone call to discuss the role and my qualifications? If there is an easier way for me to apply directly, please let me know.
Thank you for your time and consideration. I look forward to learning more about [Company] and the summer internship program.
Best,
[Your Name]
Engineering Internship Email Template
Subject Line: Stanford Computer Science Student Eager for [Company] Internship
Dear [Hiring Manager],
I'm a rising senior at Stanford pursuing a BS in Computer Science with a focus on software engineering. Having recently seen [Company] consistently ranked as a top tech company for talented engineers, I was eager to apply for your software engineering internship.
As you'll see on my attached resume, I have hands-on coding experience with relevant languages like Python, C++, and JavaScript. My class projects and work with Stanford's programming teams make me confident I can tackle complex technical challenges.
In addition to my programming skills, I'm a quick learner who thrives in collaborative team settings like those I've read about at [Company]. I would be thrilled to have the opportunity to contribute as an intern on meaningful projects that further [Company]'s mission of building [x platform].
Please let me know if there is someone on your engineering team I might connect with directly to discuss the internship role and my qualifications. I'm happy to provide code samples, answer any additional questions, or simply chat further about [Company]'s incredible work.
Thank you for your consideration, and I hope to hear from you soon.
Regards,
[Your Name]
Marketing Internship Email Template
Subject Line: UCLA Marketing Student Interested in [Company] Internship
Hi [Hiring Manager Name],
As a marketing student at UCLA, I was excited to discover the summer marketing internship role open at [Company]. I'm very interested in applying my education and experience to this opportunity.
Throughout my coursework, I've become proficient in digital marketing tactics like SEO, social media management, email marketing, and Google Ads. Additionally, my previous internships at [Companies] allowed me to execute successful email and social campaigns that increased engagement and lead generation.
Beyond these technical skills, I'm a creative and analytical thinker passionate about data-driven marketing. [Company]'s innovative approach inspires me, and I would love to join your marketing team as an intern. Please find my resume attached detailing my full background.
Let me know if there is someone on your marketing team I should connect with about formally applying for the internship position. I'd also be happy to discuss my qualifications further by phone. Thank you for your time reviewing my materials.
Best regards,
[Your Name]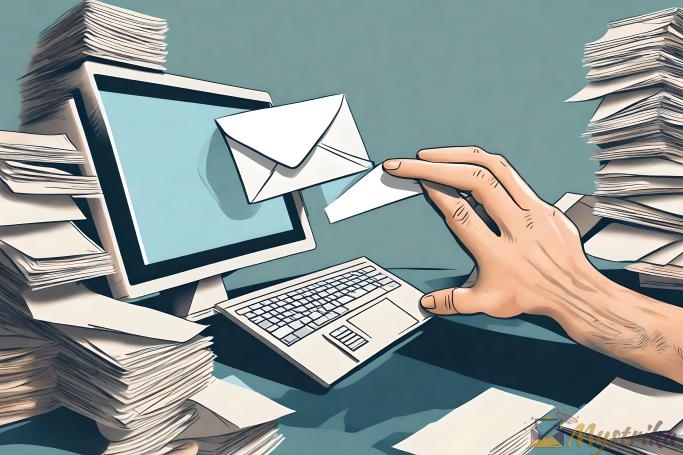 Factors That Determine Ideal Email Volume
When reaching out to companies via cold email to land a dream internship, there are several key factors that should determine what email volume you aim for. Finding the ideal daily or weekly quantity to send will maximize your chances of getting interviews and offers.
Your Industry Norms and Standards
Every industry has different communication norms that are expected in that professional domain. When cold emailing for internships, it's important to research and stick within the standard email volume for roles in that field.
Finance and consulting – Tend to be more formal and conservative. Keep emails short and send fewer. Example: 20-30 per week.
Tech startups – More informal culture, but get very high volume of applicants. Max 50-75 per week.
Marketing and media – Often more conversational tone, but still don't overdo volume. Example: 50 per week.
Non-profits and government – More traditional workplace. Keep volume low, about 25-50 per week.
Engineering and science – Technical industry likes concise communication. No more than 30-50 per week.
Tips for researching industry email norms:
Search online forums/groups for discussions on standard volumes.
Look at senior professionals' LinkedIn profile stats for average connection volume.
Ask alumni in your desired field for recommendations based on experience.
Review industry job posting sites for application instructions. This often indicates expected communication style and volume.
Connect with current interns on LinkedIn and ask their insight.
Matching your outreach volume to widely accepted industry standards will demonstrate professionalism and avoid looking like a spammer.
Your Prospect List Size and Quality
The number of high quality leads you have to email will also determine your ideal send volume. Having a sizable prospect list doesn't mean you should blast everyone at once.
| Prospect list size | Recommended weekly volume |
| --- | --- |
| 10 – 50 prospects | 10 – 20 emails |
| 50 – 100 prospects | 20 – 30 emails |
| 100 – 300 prospects | 30 – 50 emails |
| 300 – 500 prospects | 50 – 75 emails |
Tips for managing volume based on prospect list:
Prioritize leads – Focus initial emails on highest quality prospects based on role, seniority, etc.
Review contacts periodically – Continuously update list with new prospects and remove unresponsive leads.
Segment into batches – Group prospects into lists by priority, location, industry etc and schedule send dates.
Expand search over time – Grow your prospect pool gradually via LinkedIn, alumni networks, job boards.
Test volume in small batches – Start with just 25-50 emails, then scale up as you expand prospects.
Matching volume to the size and quality of your lead list ensures every email you send is tailored and relevant for that recipient.
Your Email Content and Formatting
The quality and formatting of your cold email also impacts ideal volume.
Well-crafted, personalized messages get higher response rates at lower volumes compared to generic templated notes.
Tips for optimizing email content:
Research the company/role – Include something specific that shows customized knowledge.
Highlight relevant experience – Tailor resume details and skills mentioned to position requirements.
Use proper professional formatting – Proper grammar, punctuation, paragraphs, signature etc.
Write clear subject lines – "Resume for [Role]" is better than "Job Interest"
Avoid attachments unless requested – Paste resume summary into body of email.
Be conversational not robotic – Use natural language, not stiff and formal.
Make messages punchy – Get to the point quickly and keep emails concise.
Higher quality individualized emails get better results at lower volumes compared to spamming batch templated messages.
Your Follow-Up Strategy
How frequently and persistently you follow up will also influence ideal email quantity and cadence for maximum internship responses.
| Follow up schedule | Email volume |
| --- | --- |
| 1 follow up weekly for 4 weeks | 10-20 emails per week |
| 2 follow ups per week for 3 weeks | 20-30 emails per week |
| 3 follow ups per week for 2 weeks | 30-40 emails per week |
Tips for effective follow-up:
Vary subject lines – "2nd Follow Up" / "Checking In" / "Connecting on [Company] Internship" etc.
Highlight new accomplishments – Include new relevant experiences/projects since initial email.
Remind of prior interest – Quickly reiterate their prior positive response if applicable.
Suggest specific meet up – Propose getting coffee, chatting by phone, or video call.
Express continued enthusiasm – Reaffirm how interested you still are in the company and position.
When to stop – If no response after 4-5 follow ups, accept lack of interest and move on.
Following up persistently but judiciously will lead to internship interviews without going overboard on volume.
Here is a sample follow up template to land an internship:
Subject Line: Following Up On [Role] Internship at [Company]
Hi [Hiring Manager Name],
I hope you've been well since we last spoke. I'm following up regarding the [Role] internship that we discussed, as I remain very interested in the opportunity.
As a reminder, I'm currently a sophomore at [College] studying [Major] with extensive coursework and previous internship experience in [Relevant Skills]. I've attached my resume again for reference.
In particular, I believe my background in [Skill] and [Other Relevant Experiences] would enable me to contribute excellent work as an intern with your team. I'm truly excited about the prospect of interning at [Company] and learning more about your industry-leading work in [Field].
Please let me know if there is any other information I can provide, or if you'd like to schedule a quick phone call to discuss further. I'm happy to connect any time that works for you. Thank you again for your consideration, and I hope to hear from you soon.
Best,
[Your Name]
Thoughtful email volume and persistence in follow-ups is crucial when trying to land competitive internships through cold outreach. By optimizing these factors, you can maximize open rates, responses, and ultimately land the perfect position.
Recommended Daily Email Range by List Size
When using cold outreach to land a dream internship, one of the most important factors determining your ideal email volume is the size of your prospect list.
Aim to match your daily send quantity to the number of quality leads you have identified as potential hiring managers and recruiters. Here are some best practice guidelines on volume based on list size.
Less than 1,000 prospects: 50-100 emails
When you are just starting out seeking your first internship, your prospect list is likely under 1,000 relevant contacts. This includes alumni at target companies, connections of your parents/professors, recruiters sourced on LinkedIn, and employees you identify through research.
With a smaller list, you can craft highly customized emails while still contacting a substantial portion of your leads.
Take time researching – With fewer targets, you can dive deeper on each company/role before emailing.
Personalize extensively – Write unique content for each contact based on their background and interests.
Follow up diligently – With fewer prospects to track, you can be highly persistent in following up.
Focus on quality over quantity – Thoughtful text and formatting shows care for each recipient.
Leverage existing relationships – Get introductions from mutual connections to reduce cold outreach needed.
When starting out, be conservative by keeping daily volume to 50-100 emails to your limited prospect pool.
1,000 – 5,000 prospects: 100-250 emails
As you make more alumni connections and expand your LinkedIn and job site research, you'll likely identify 1,000-5,000 prospects relevant to your internship search.
With a list this size, you can increase volume while maintaining moderate personalization.
Research efficiently – Scan prospects quickly to identify best targets rather than comprehensive deep dives.
Personalize logically – Customize outreach where it will have most impact based on seniority and relevance of lead.
Follow up consistently – Use Excel or app to track status and continue following up as planned.
Leverage templates – Create base templates to use repeatedly with some customization instead of fully unique messages.
Test in batches – Send groups of 100-250 emails and measure open/response rate to optimize.
When your prospect list is in the 1,000 – 5,000 range, increase volume to 100-250 personalized emails per day.
5,000 – 10,000 prospects: 250-500 emails
As you expand your search nationwide, leverage job boards, and grow your network, you may amass 5,000-10,000 potential prospects to cold email for internship opportunities.
At this volume, you'll need to scale your outreach while maintaining relevance in your messaging.
Organize into segments – Divide prospects into categories like location, industry, role to customize emails efficiently.
Optimize your process – Create templates for most messages and leverage tools like MailMerge to scale.
Automate follow ups – Use services like Mixmax or Reply to schedule and deploy repeated follow up messages.
Test subject line variety – Always A/B test different subjects like name, company, position etc. and analyze results.
Focus on roles and titles – With less customization, target messaging by ideal internship role and seniority rather than personal details.
For prospect lists from 5,000-10,000 contacts, aim to send 250-500 emails per day to connect with sufficient volume.
More than 10,000 prospects: 500-1,000 emails
If you've compiled a master list of over 10,000 contacts through extensive research and networking, you'll need to maximize efficiency in your outreach cadence and content.
High volume requires optimizing your entire process for scalability.
Categorize and segment meticulously – Divide prospects into the most relevant groups for role, industry, location, company etc. to customize emails efficiently.
Deploy mass templating – Create just 2-3 highly polished templates tailored to each segment.
Limit manual personalization – Focus most customization on subject line and opening greeting/sentence.
Automate everything – Use tools like Outreach or SalesLoft to automate scheduling, follow ups, tracking etc.
Analyze relentlessly – Constantly review open and reply rates meticulously to optimize and improve process.
With over 10,000 leads, you can justify sending 500-1,000 emails per day while still being relevant and effective.
Matching your daily email quantity to list size will ensure optimal results as you scale up your outreach. The key is balancing personalization and automation based on how many quality prospects you have identified.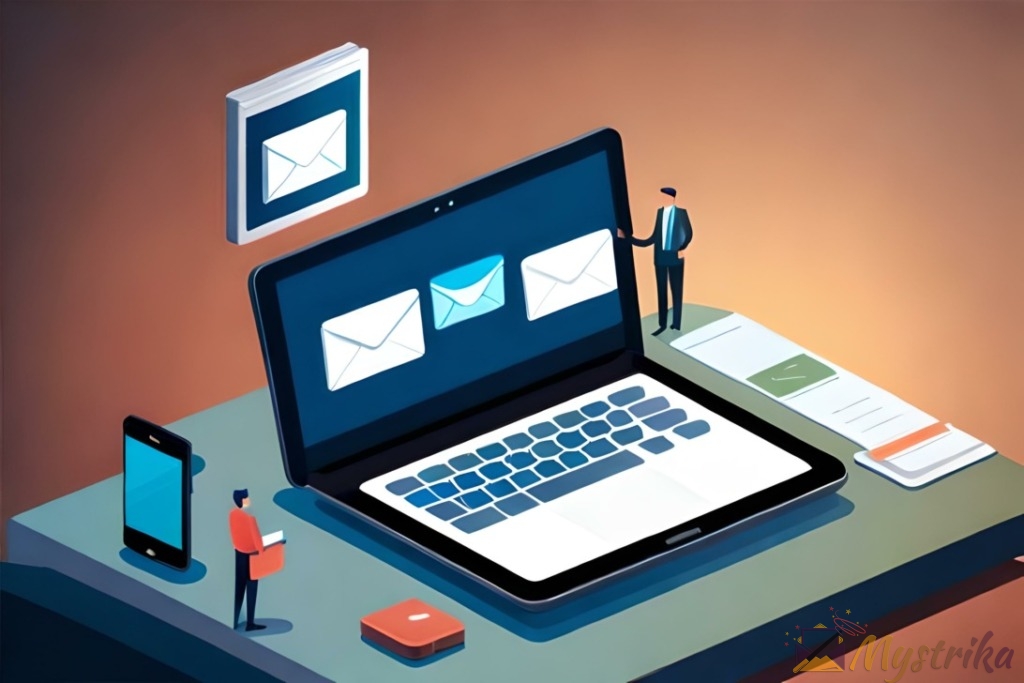 Tips for Managing Your Email Volume
Carefully managing your email volume using the right tools and strategies will ensure you land the maximum number of internship interviews.
Here are some tips for monitoring and optimizing your daily and weekly send quantity:
Use an Email Automation Tool
Automation tools are invaluable when cold emailing at scale to apply for competitive internships. They help you manage prospect tracking, email sequencing, follow-ups, and analytics.
Some top automation tools include:
Mystrika – Best Cold Email and Warmup Tool, that ensures your emails always lands in the Inbox.
Mailshake – Simple automation for sequences and follow-ups. Free up to 100 emails/month.
Mixmax – Gmail extension for templates, scheduling, tracking. Paid plans start at $15/month.
Reply – Installs in Gmail. Schedules follow-ups automatically. Free version available.
Woodpecker – Easy-to-useSequences, reminders, and email analytics. Free up to 50 contacts.
Outreach – Very powerful for sales teams. Plans start at $50/user/month.
Benefits of using automation software:
Saves time compared to manual emailing and tracking.
Schedules precise follow-up timing for most impact.
Prevents errors in sending compared to manual processes.
Provides key metrics on open rates and reply rates.
Allows segmenting and grouping contacts for more targeted messaging.
Keeps all prospect details and communications organized in one place.
Schedule Emails to Spread Over Multiple Days
Rather than sending 100 emails in one day, it is better to spread that volume out over a full week.
Improves deliverability – Sending a huge blast all at once is more likely to trigger spam filters.
Increases open rates – Spreading emails over multiple days allows your messages to stand out in the recipient's inbox each day rather than getting lost in a big batch.
Enables adjustments – If you notice low open rates one day, you can tweak your subject line or sender details for upcoming scheduled emails.
Allows for role prioritization – Schedule the most important companies/positions to be sent earlier in the week when engagement is higher.
Syncs with recipient schedules – Important targets may be in meetings certain days. Vary timing to match their availability patterns.
Tools like Mixmax, Woodpecker, and Reply make it easy to precisely schedule your emails to be sent in the cadences optimized for opens and replies.
Test Different Daily Volumes and Analyze Results
One of the best ways to determine your ideal daily email quantity is to test sending different volumes and measuring the results.
For example, you could send:
50 emails on Monday
100 emails on Tuesday
150 emails on Wednesday
200 emails on Thursday
Looking at open and reply rates for each batch will clearly show if higher and lower volumes impact your response metrics.
Be sure to keep other factors consistent when volume testing:
Send to similar roles, titles, companies in each batch
Use the same email content, just increase the quantity
Test on the same weekdays to minimize day-based variability
Send at the same time of day for each batch
Analyzing response data will empirically reveal which daily volume works best for your outreach goals.
Monitor Spam Complaints and Opt-Out Requests
One of the risks of sending higher email volume is getting flagged for spam or having people opt-out of your outreach entirely.
That's why it's critical to closely monitor the following:
Spam foldering – Check your sent emails each day to see if any ended up in spam. Reduce quantity if too many do.
Unsubscribe requests – If you start getting "opt out" or "unsubscribe" replies, reassess your content, segmentation and volume.
Send reputation – Use a service like Mailtrack to monitor your sender reputation score, which drops if emails get marked as spam frequently.
Blocked emails – Email tracking tools notify you if your message is bounced because you're blocked by the recipient email server. Adjust approach if blocks spike.
By keeping a close eye on spam complaints and opt-out requests, you can optimize your volume and tactics to land internships without irritating recipients.
Thoughtful management of daily and weekly email quantity will lead to the highest open rates, response rates, and ultimately interviews and job offers. Don't just blast as many emails as possible each day. Instead, use careful scheduling, testing, and monitoring to determine and control volume.
Optimizing Beyond Just Volume
While email volume is important, you also need to look beyond quantity to optimize the quality and tactics of your outreach. Factors like personalization, timing, messaging, and follow-up matter just as much as volume for internship success.
Personalize Subject Lines
Generic subject lines like "Seeking Internship" will simply blend into the sea of other emails. Personalized subjects have much higher open rates.
Subject personalization strategies:
Name drop – "[Recipient First Name] – [Your College] Student Seeking Finance Internship"
Mention company – "Penn State Junior Interested in American Airlines Internship"
State role – "Marketing Internship at Media Company"
Combine details – "[Name], Software Engineering Internship at Airbnb"
Call out credentials – "Stanford MBA Student – Strategy Consultant Internship"
Highlight connection – "NYU Alumni Referral – [Your Name]"
Ask a question – "15 Minutes to Discuss Equity Research Internship at JP Morgan?"
Get creative and test different options – personalized subjects can double open rates.
Test Different Sending Times
When you send your email also impacts open and response rates. Test timing to determine optimal windows.
Most common best times: 8-10 AM, 12-2 PM, 4-6 PM on weekdays.
Consider time zones if emailing contacts in multiple regions.
Earlier in the week is better than late week and weekend.
First/last hour of workday for catching up on email.
Day-specific patterns based on meetings – Mondays and Fridays may differ.
Role-specific tendencies – Executives and engineers may start earlier.
Use tracking tools to experiment and identify the best sending times for your particular outreach.
Craft Targeted Email Copy
In addition to the right volume and timing, the content of your emails themselves matters immensely.
Elements of effective copy:
Conversational tone – Friendly yet professional language. Avoid overly formal or overly casual styles.
Relevant details – Feature your background, skills, interests that directly pertain to the role.
Customized research – Include something specific about their company, achievements, initiatives that shows you've done homework on the prospect.
Enthusiasm and passion – Let your excitement about the company and position come through.
Value proposition – Explain quickly and clearly how you can contribute as an intern with examples.
Grammar perfection – No typos, perfect punctuation. Use a tool like Grammarly prior to sending.
Clear call to action – Tell them explicitly what you want, like a phone call to further discuss the internship.
Follow Up Promptly and Appropriately
Your email follow-up strategy and cadence is just as crucial as initial volume and content.
Best practices for effective follow-up:
Send first follow-up 3-5 days after initial outreach if no reply.
Space follow-ups 3-5 days apart depending on recipient engagement levels.
After 4-5 follow-up attempts, accept non-interest and remove from list.
Try varying time of day for each follow-up attempt to get different results.
Change subject line on each follow up while maintaining topic relevance.
Highlight new accomplishments, news or reasons for fit since last email.
Escalate gently if needed; suggest a quick call or offer to provide more info.
Always be polite and professional even if you don't get a response after multiple tries.
Attention to follow-up is just as important as your initial email volume and content strategy when aiming to secure competitive internships.
Optimizing all aspects of your cold outreach beyond just volume will ensure you land the maximum number of interviews. Personalization, thoughtful messaging, strategic timing, and effective follow-up require equal focus to quantity for outreach success.
Paying attention to these qualitative factors while also dialing in your daily/weekly send volume based on list size is the formula for cold email success. Don't take shortcuts and blast out thoughtless spam – put care into each personalized message while scaling quantity appropriately. That balance will help you rise above other applicants and land your dream internship.

Key Takeaways on Daily Email Volume
To maximize your chances of landing interviews for competitive internships via cold outreach, keep these essential takeaways in mind when planning your daily and weekly email volume:
Consider Industry Standards and Prospect List Size
The ideal email quantity for a finance internship at a bank will differ greatly from volume for a design role at an arts non-profit.
Research typical outreach norms for your particular field, and tailor volume based on the size of your high-quality prospect list. There are no one-size-fits-all fixed numbers – your send quantity should align with industry culture and number of leads.
Some industry differences:
Finance and consulting: Formal culture, lower volume like 25-50 per week
Startups and tech: Inundated with applicants, keep to 50-75 per week
Non-profits: Traditional environment, conservative volume around 30 per week
Marketing and media: Conversational, around 50-75 per week
Match your volume to list size:
<500 prospects: 25-50 emails per week
500-1,000 prospects: 50-100 per week
1,000-5,000 prospects: 100-250 per week
5,000-10,000 prospects: 250-500 per week
10,000+ prospects: 500-1,000 per week
Consider both industry norms and size of your personalized prospect list when planning daily volume.
Start Conservatively and Increase Volume Gradually
When you first begin cold emailing for internships, it's smart to start with lower volume like 25-50 emails per day. Once you polish your messaging and process, gradually scale up quantity over time.
Benefits of starting low:
Ensures each email is high quality and personalized
Lets you test and refine templates and content extensively
Minimizes chances of being flagged as spam
Provides baseline metrics to compare as you scale up
Prevents overwhelming yourself as you're learning outreach
As you develop a solid process, increase volume methodically while monitoring results:
Ramp up number of emails you send by 25-50 each week
Pay close attention to any changes in open, reply, and spam rates
Stop increasing volume if metrics start to deteriorate at higher quantities
Closely Monitor Spam Complaints and Opt-Outs
Regardless of volume, constantly check for signs your outreach is being flagged as spam or labeled unwanted.
Use email tracking tools to monitor spam foldering
If replies say "remove me from this list", "do not contact me again", etc., adjust your approach
Watch for increases in bounce rates and email blocks
Change sender identities and email formatting if deliverability declines
Reduce quantity and increase personalization if too many people opt out
Focus on Quality Personalization Beyond Just Volume
Don't obsess over quantity so much that you neglect the quality and tactics of your outreach.
Research prospects thoroughly to craft targeted, personalized messages
Use creative, customized subject lines – name, company, role, question, etc
Segment and group your list strategically to craft tailored email copy
Test sending at different times/days to determine optimal timing
Follow up consistently but judiciously – don't overdo it
Continually experiment and analyze results, adjusting based on data
In summary, optimize all facets of your process – industry norms, list size, volume scaling, quality personalization, and monitoring metrics will lead to cold email success.