Understanding Cold Emailing for Internship Search
You likely know that cold emailing involves reaching out to strangers. But how does it work in the context of internship search? What are the key benefits it offers compared to traditional application tactics? Let's break it down.
What is Cold Emailing for Internships?
Cold emailing refers to sending unsolicited direct emails to professionals and contacts at companies you're interested in interning with.
The goal is to introduce yourself, express interest in their organization, and inquire about potential internship opportunities available.
For example, you may cold email:
Recruiters and HR representatives in charge of hiring interns
Department heads and managers who oversee internship programs
Employees and alumni who previously interned at the company
Founders of startups or small businesses that don't actively advertise intern roles
Rather than just submitting applications online to posted listings, cold emailing allows you to directly reach the right people at your target companies and get on their radar.
Even if no internship postings are available, your outreach can get the conversation started and potentially lead to unposted opportunities down the road.
How Does Cold Emailing Help in Finding Internships?
There are several ways cold emailing can aid your internship search:
Bypasses Online Job Portals
Cold emailing allows you to skip submitting your application into the "black hole" of an online portal. You directly interact with real humans who can evaluate, advocate for, or immediately hire you.
Uncovers Unadvertised Roles
Many companies don't publicly post their internships but instead fill them through internal referrals and backchannels. Cold emailing lets you find these unlisted openings.
Provides Insider Perspectives
Company insiders you cold email can share insights on the best opportunities, hiring timelines, interview processes, and workplace culture to inform your search.
Garners Employee Referrals
Cold outreach to current interns or alumni at your target company can sometimes yield employee referrals which boost your candidacy.
Demonstrates Ambition
Taking the initiative to directly reach out shows ambition that you have what it takes to intern at exclusive companies that expect driven self-starters.
In essence, cold emailing opens doors to opportunities, information, and connections you simply wouldn't have access to just applying through normal channels.
Key Benefits Over Traditional Internship Application Methods
Cold emailing offers unique advantages compared to other common internship application tactics:
Versus campus career fairs – With cold email you can directly contact any company globally, not just those recruiting on campus.
Versus LinkedIn applications – Your message goes directly to hiring managers, not just submitted into the abyss of their online portal.
Versus general online apps – You aren't competing against every other applicant on major internship boards flooding companies with hundreds of applications.
Versus asking your network – Rather than depending on existing contacts for intros, you can proactively source new relationships and opportunities.
Versus following generic advice – You can craft personalized pitches aligned with each company's needs instead of just submitting a standard resume and cover letter.
While you shouldn't rely on just cold outreach, it provides unique advantages that complement other search strategies.
The key is identifying the right opportunities and contacts where sending a targeted introductory email could give you an edge over other applicants.
To quickly recap:
Cold emailing means proactively reaching out to company insiders to inquire about internship opportunities
It helps you bypass online job boards, uncover unposted roles, get insider intel, earn referrals, and demonstrate ambition
The main benefits are bypassing online barriers and making direct personalized connections
Now that you understand the power of cold emailing for internship search, let's explore specific situations where it's most effective to use for your outreach.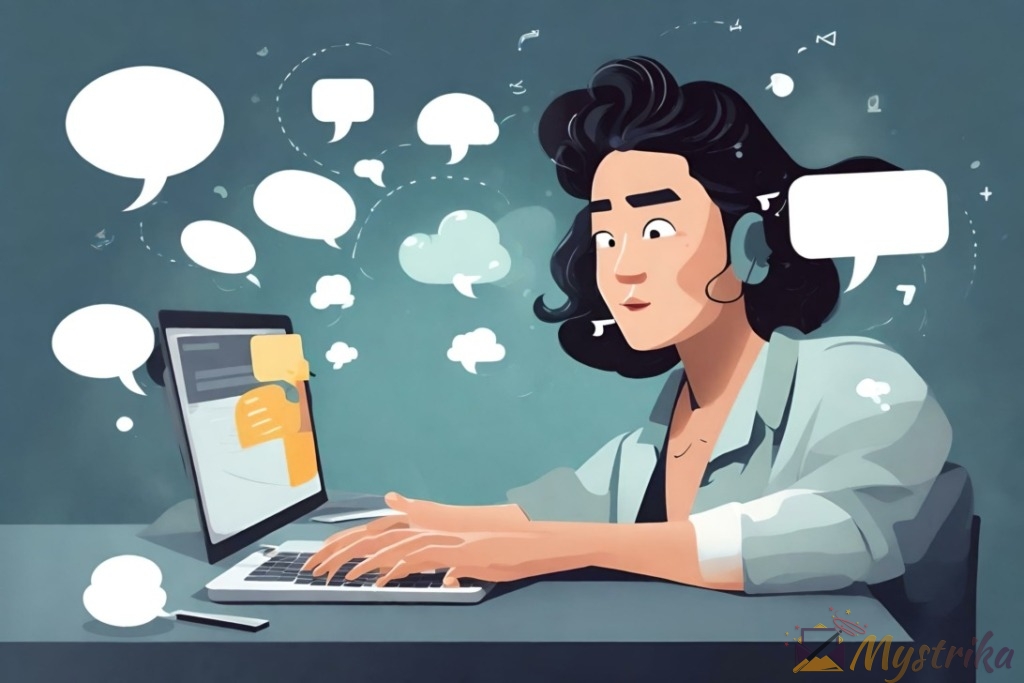 When to Use Cold Email for Internship Outreach
Cold emailing has clear advantages for internship search, but when should you use it versus other methods? Here are the prime situations where cold outreach can provide maximum benefit.
If You Can't Find Open Internship Listings at Target Companies
One of the biggest use cases for cold emailing is when you can't find any advertised internship openings at your top target companies.
Maybe it's a small startup that doesn't have large HR infrastructure to facilitate programs and recruitment. Or a niche firm in a competitive space that fills limited slots mostly through insider referrals.
Rather than just assuming they have no opportunities since none are posted, use cold email to uncover potential unlisted openings by directly contacting relevant staffers.
For example, you could email:
"Hi [name], I'm a [college year] student studying [major] and very interested in interning with [company name] this coming summer. I wasn't able to find any open internship listings on your site, so I wanted to reach out directly to inquire if you anticipate having any roles available in [department of interest]? Thank you for your time, I would love to discuss potential fit for any opportunities that may arise."
This allows you to put the opportunity on their radar even if plans aren't formalized yet or existing requisitions aren't advertised publicly.
According to Intern Compass' 2022 trends report, upwards of 70% of internship roles go unadvertised, so cold outreach is key for access.
When You Have a Specific Dream Company in Mind for an Internship
Is there a particular company you're dead set on interning with?
Perhaps they are a renowned leader in their industry that would provide amazing experience. Or a cool startup with an inspiring mission you really connect with.
In cases where you have one dream employer clearly in mind, a targeted cold email campaign can help make that dream a reality.
Rather than just applying online and hoping for the best, directly reach out to employees to get on their radar, learn insider tips, and potentially get referred when openings are available.
According to research by Handshake, referred candidates are 3x more likely to get internship interviews than non-referred applicants. Cold email is a vehicle for earning those referrals.
When you have a specific company in mind, cold outreach can help you get your foot in the door and rise above other generic applicants.
For Reaching Out to Your Network Contacts at Companies
Does anyone in your personal or professional network currently work or intern at companies you're targeting?
Past classmates, college alumni, family friends, professors, previous supervisors, and more may have relevant connections that could aid your outreach.
Even if you don't know them well, a short cold outreach email can help spark that existing relationship for advice and support.
For example:
"Hi [name], I hope you're doing well! I'm reaching out because I know you previously interned with [company], which I am very interested in pursuing as well. I'd love to hear any advice you have on finding and securing roles there. Are there any contacts you'd recommend speaking with? I greatly appreciate any guidance you can offer!"
Leveraging shared communities and existing ties gives your cold emails an immediate sense of warmth – you aren't completely unknown entities to each other.
According to the National Association of Colleges and Employers, over 40% of interns accept offers from companies they're connected to through personal networks. Tap into your network with cold email.
For Accessing Unposted Intern Roles and Opportunities
As mentioned earlier, most internships are never formally advertised or posted publicly. They go to insiders and those "in the know".
Cold email enables you to source unlisted openings and hidden opportunities before they hit the mainstream channels like your college career site or LinkedIn.
By directly contacting and building relationships with company insiders, you can get on the radar for unposted roles that other students won't even know exist.
For example, emailing alumni who previously interned places you right in touch with an insider who knows firsthand how hiring is done, even if no public postings exist yet.
They can put you on the radar of managers when decision time comes, or alert you right away when an unlisted opening arises.
To summarize, prime situations where cold emailing delivers maximum impact include:
When you can't find advertised openings at your target companies
If you have a specific dream employer in mind
For leveraging existing network contacts at companies
To access unposted "hidden" internship opportunities
In these cases, going beyond traditional channels pays dividends in terms of accessing exclusive chances and inside information.
Now let's explore how to actually find the right professional contacts to email when researching your targets.
Finding Contact Info for Internship Cold Emails
Once you've identified companies to cold email for internships, the next step is finding professional contact information to actually reach out to.
This section will explore the top tactics and tools to source relevant email addresses and insider contacts at your target organizations.
Leveraging LinkedIn to Identify Prospects
With over 810 million users globally, LinkedIn is a goldmine for researching target companies and identifying contacts for cold outreach.
Here are some tips for mining LinkedIn:
Use advanced search filters to target employees by company, title, school, location and more.
Look through profiles of current interns and recent alumni at the company.
Identify recruiters, HR staff, hiring managers, and senior leaders.
Check Profiles for listed email addresses and contact info.
See if you share any 2nd degree connections who could facilitate an introduction.
Join relevant industry groups and alumni groups affiliated with the company.
Follow key staffers and engage with their content before reaching out.
According to MRINetwork's research, 93% of recruiters use LinkedIn for sourcing candidates, making it a goldmine for identifying contacts.
Using Tools Like Apollo to Find Email Addresses
Dedicated email finding tools can help uncover contact information LinkedIn alone misses. Popular options include:
RocketReach – Finds emails across social profiles, fingerprints, and databases with a handy Chrome extension.
Voila Norbert – Email finding Chrome extension that overlays contact data as you browse LinkedIn and company sites.
Anymailfinder – Browser extension to surface emails as you surf the web and directly integrate with Gmail.
Hunter – Finds, verifies, and extracts professional email addresses at scale across the web.
These tools complement manual research efforts by automating the process of aggregating and compiling publicly available contact data points in one place.
Educated Guessing of Email Conventions
For smaller companies or harder to find contacts, you may need to make some educated guesses when piecing together a full email address.
Some common patterns are:
firstname.lastname @ companydomain.com
firstname @ companydomain.com
firstinitiallastname @ companydomain.com
firstname_lastname @ companydomain.com
Research the specific conventions used at your target company through testing combinations on tools like Hunter to verify validity.
With some manual testing and research, you can piece together addresses through intelligent guesswork.
Getting Introductions From Your Network
If you're striking out finding contact info through public sources, tap your existing network for introductions:
Ask fellow students who previously interned at the company for contacts
Request professors introduce you to alumni at the organization
Message 2nd degree connections on LinkedIn for warm intros
Talk to campus career center advisors who may have contacts
According to research by Handshake, referred candidates have a 3x higher chance of getting interviews. Leverage your network to access insider contacts.
Emailing Recruiters, Hiring Managers, and HR Directly
Once you've identified your target company, prioritize finding contact info for those directly involved in hiring:
Researching Company Sites and Directories
Most corporate sites have searchable employee directories that list contact information, titles, and departments.
Checking Team and Department Pages
Department and team pages often list out full employee contact details. Identify recruiting and talent management groups.
Emailing General Internship Accounts
If you can't find names, email general accounts like [email protected] or [email protected] to get routed properly.
The best contacts are those actually responsible for evaluating, selecting, or managing interns. With some digging, you can find appropriate emails tailored to each company.
In summary, main approaches for finding who to email include:
Leveraging LinkedIn's advanced search and filters
Using email finding tools like RocketReach and Voila Norbert
Making educated guesses on email patterns
Getting introductions through your student/alumni network
Researching company sites, directories, and department pages
Emailing central recruiting accounts as a fallback
Compiling a targeted contact list takes work, but pays dividends in terms of getting your emails in front of the right people.
Now let's discuss crafting compelling cold emails and follow ups to maximize your odds of landing interviews.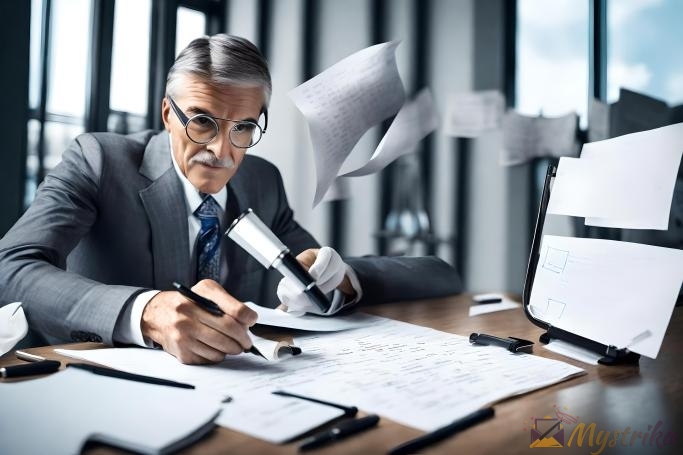 Crafting Compelling Cold Emails for Internships
Making a strong first impression with your cold outreach is crucial. In this section, we'll break down how to craft emails that grab attention and convey your fit.
Grabbing Attention with a Personalized Subject Line
A compelling subject line inspires recipients to open your message. Tactics include:
Referencing their name or company
Keeping it short, clear and scannable
Hinting at tailored value for them specifically
For example: "Exploring summer internships at [Company Name]"
This quickly signals who the email is from and why you are contacting them specifically.
According to research by Marketing Land, short personalized subject lines boost open rates.
Opening With an Introduction About Yourself
Your opening lines set the tone. Include key details like:
Your name, college, major, graduation date
How you discovered/identified them
Why you are reaching out
For example: "My name is [name] and I'm a [major] student graduating from [college] in [date]. I came across your profile on LinkedIn and wanted to reach out because I'm very interested in summer internship opportunities at [company name] specifically."
This transparently establishes who you are and why this person is being contacted.
According to a survey by MRINetwork, 67% of recruiters appreciate transparent cold outreach that clearly explains the candidate's intent right away.
Explaining Why You're Interested in This Company Specifically
Generic interest won't cut it. Share what excites you about this specific organization.
For example:
"After researching [company name] and specifically your initiatives around [relevant project], I am deeply inspired by the mission and culture you all have created. I would be extremely excited by the opportunity to contribute as an intern."
Do your homework beforehand to cite details that show sincere passion for the company beyond just any internship.
According to the National Association of Colleges and Employers' (NACE) 2020 Internship & Co-op Survey, over 75% of students accept internship offers at companies they have an existing interest or connection to. Demonstrate your interest.
Tailoring Your Qualifications to The Position
Succinctly explain how your background and credentials make you a strong match.
For example:
"As a computer science student actively involved in [relevant activities or projects], I am confident I have the required technical expertise and hands-on experience to add value as a software engineering intern."
Adapt this section based on the type of role, department, or internship program you're pursuing. Showcase applicable skills.
According to Handshake's 2021 Internship Report, over 75% of employers emphasize transferable skills like communication and problem-solving over specific technical abilities. Highlight your core competencies.
Directly Inquiring About Internship Opportunities
Include a clear call-to-action posing questions like:
"Do you anticipate having summer internship roles available in [department] this year?"
"Are there any recommended contacts or next steps I should pursue to be considered?"
"I would love to discuss any potential internship opportunities that may be a fit for someone with my background in [skillset]."
This moves the conversation forward toward evaluating your actual candidacy.
According to Handshake's 2021 Life After Graduation report, proactive candidates who ask thoughtful questions stand out 85% more than passive applicants. Don't be shy – ask!
Following Up Your Internship Application Emails
Follow up persistently if you don't immediately hear back.
Sending Customized Follow Up Emails
Avoid copy-pasting the same exact email. Tailor each follow up attempt.
Providing Additional Value Like Relevant Content
Share an interesting article or helpful tips related to their work. Give added reasons to engage.
Following Up 2-3 Times Over 1-2 Weeks
Try 2-3 follow ups spaced 2-3 days apart over a 1-2 week window before moving on.
Trying Different Contact Methods
Consider a follow up via LinkedIn, phone, or different contact where appropriate to change it up.
Following up shows persistence and gives additional touchpoints to advance the conversation.
To wrap up, compelling cold emails:
Have attention-grabbing yet professional subject lines
Open with brief personable introductions
Convey passion for the specific company
Succinctly articulate your qualifications
Directly inquire about potential opportunities
Follow up consistently if needed to get engagement
With persistence and properly crafted messages, your cold emails will get you on the radar at your dream companies.
Now let's look at how cold outreach can also help build your professional network.
Using Cold Outreach to Build Your Network
Beyond just immediate internships, cold emailing during your student years can help build relationships that support your career over the long-term.
In this section, we'll explore how to leverage cold outreach to organically expand your professional network.
Connecting with Company Insiders and Alumni
Identify current employees and alumni who could offer valuable career insights through an introductory cold email.
Great targets include:
Industry Leaders – Founders, executives, directors
Functional Leaders – Heads of departments, veteran specialists
Recent Alumni – Graduates 1-3 years out with relatable experiences
Student Alumni – Ones still in college or just entering workforce
Conference Speakers – Panelists and presenters in your field of interest
Authors – Journalists/writers covering your target industry
The goal is to connect with those who can share expertise, make introductions, give career advice, and more. Avoid immediately asking for jobs or favors.
According to LinkedIn's 2022 Global Talent Trends report, 66% of students say mentors helped them achieve goals, making networking valuable.
Offering Value Through Information Sharing
Rather than asking for favors, share resources and information to start relationships.
For example:
"Hi [name], I recently came across this research on [relevant topic] that offers valuable insights for [their role]. I thought this might be useful given [Company X's] work in [their initiatives in this space]. Please feel free to reach out if you would ever like to discuss other helpful resources I come across related to [their work]!"
Position yourself as someone aiming to provide value, not just take value. Offering thoughtful advice and perspective establishes you as a connector.
According to author Keith Ferrazzi in his book "Never Eat Alone", sharing valuable intelligence is a keystone behavior of super connectors.
Maintaining Ongoing Communication Over Time
Don't stop at one email. Regular check-ins and shareables help cultivate relationships.
Sample cadence:
Initial outreach with valuable info
Share an article 1-2 weeks later
Follow up again in 1-2 months with advice request
Check in quarterly/biannually to nurture the relationship
The goal is to demonstrate consistent, authentic interest in engaging – not just using them for immediate jobs and disappearing.
Nurturing professional relationships is a marathon, not a sprint. Tenacious yet thoughtful persistence pays off.
Taking Conversations Offline When Possible
Look for opportunities to engage offline when mutual interest is established:
Requesting phone or video chats to discuss career questions
Attending industry events, conferences, and meetups they participate in
Following and engaging on additional channels like Twitter or Facebook
Meeting in person when appropriate if you're local
Online communication is great for introductions but in-person and personal channels accelerate relationship building.
According to the 2023 Job Seeker Nation Report from Jobvite, 89% of Gen Z students say face-to-face networking is important for landing jobs and internships. Blend online and offline.
To summarize, using cold outreach to network involves:
Identifying company insiders, veterans, and alumni who can share valuable intel
Establishing yourself as a connector by proactively providing helpful information
Maintaining consistent yet thoughtful communication cadence long-term
Elevating relationships offline through events, chats, and in-person meetups
This approach enables you to nurture relationships spanning your student years into your post-grad career.
Now let's explore services and tools to enable successful execution of cold outreach campaigns.
Tools and Services for Internship Email Outreach
Executing a successful cold email internship campaign requires leveraging the right tools and resources. This section explores services to streamline and scale your outreach.
Browser Extensions for Finding Email Addresses
Browser extensions help surface contact data seamlessly during prospect research. Top options include:
RocketReach – Overlays contact info directly on LinkedIn pages and company websites. Exports results.
Voila Norbert – Popular Chrome extension finding emails as you browse. Easy integrations.
Anymail Finder – Uncovers professional emails and integrates with Gmail for one-click adding to campaigns.
Clearbit Connect – Paid extension identifying emails, direct dials, and more from your LinkedIn and Twitter research.
Hunter – Finds, verifies, and extracts professional email addresses at scale across the web.
Browser extensions remove manual busywork by automatically pulling contacts as you do research.
Internship-Focused Job Boards and Resources
Leverage specialty internship boards for finding openings and researching companies. Top options include:
Indeed – Massive internship board with extensive listings across industries.
LinkedIn – Beyond networking, LinkedIn lists many formal internship openings.
Internships.com – Leading site focused solely on aggregating top intern opportunities.
WayUp – Internship platform focused on matching students with opportunities.
Handshake – Campus-centric platform for internships at over 400 partner colleges.
Vault – Specialized listings focused on competitive finance, consulting, and engineering roles.
Intern Compass – Publishes an annual report on key internship trends across top companies.
Chegg Internships – Database of global internships searchable by interest area.
Industry-specific resources can provide intel to inform your outreach targeting.
College Career Center Advisors
Don't overlook on-campus support for identifying targets, making connections, and sharpening your application materials.
Services include:
Sharing insider contacts and leads
Reviewing your resumes and cover letters
Conducting practice interviews
Providing networking and outreach advice
According to research by Handshake and the Chronicle of Higher Education, 85% of students say campus career centers helped them achieve their internship goals. Leverage this support.
Student Alumni and Mentorship Programs
Many companies offer formal alumni and mentorship programs for students to gain career advice and networking.
For example:
Microsoft Student Ambassadors – Access events, swag, training, and networking.
SAP Student Ambassadors – Build leadership and technical skills while networking.
PwC Elevate – Formal mentoring matching students with company leaders.
Deloitte Launchpad – Virtual hub connecting students to Deloitte senior staff.
Identify if your target employers have official programs for students to get a foot in the door.
In summary, services that enable successful internship outreach include:
Browser extensions to surface contact data during research
Industry-specific internship job boards with resource repositories
College career center staff who can share leads and review materials
Corporate student programs facilitating networking
Leveraging these services helps give you an advantage in internship search and maximize your cold email results.
Now let's discuss best practices for avoiding spam-like behavior in your outreach.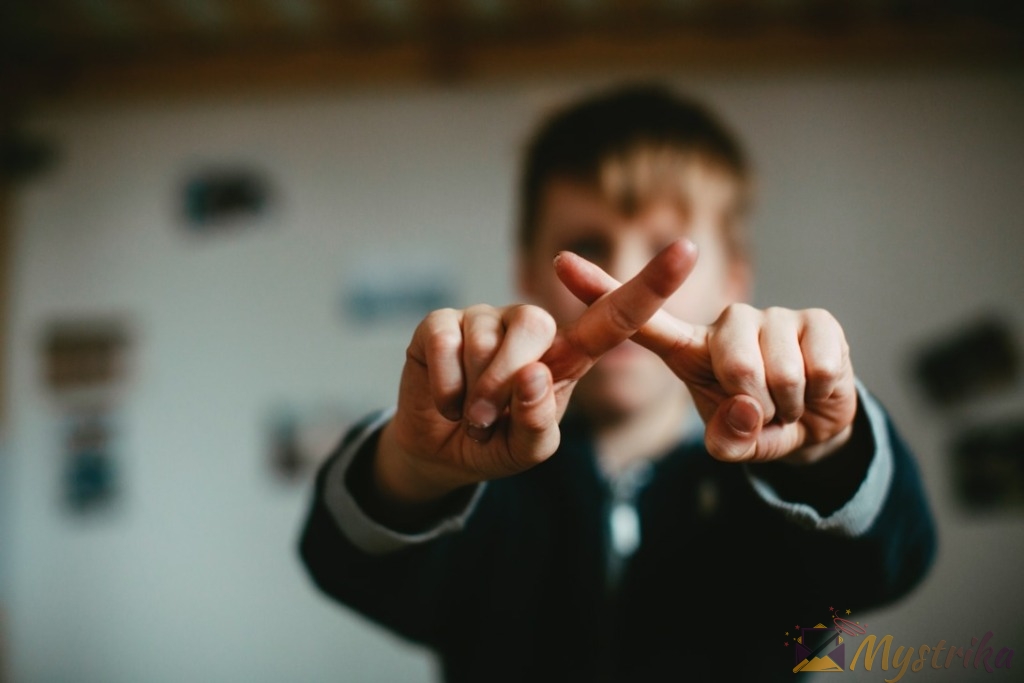 Cold Email Etiquette – Avoid Spamming Company Contacts
Sending internship cold emails at scale risks coming across as spammy if proper etiquette isn't followed. Here are tips for avoiding negative perceptions.
Keeping Emails Concise and Honest
Get directly to the point in a few sentences without fluff or unnecessary elaboration. Be transparent about your current search status and interest in opportunities.
According to ResumeLab's survey of recruiters, over 75% recommended students keep emails short, focused, and honest when cold contacting companies.
For example:
"Hi [name], I'm a [college year] student studying [major] who is currently exploring summer 2023 internship roles in [locations]. I'm very interested in [Company X] specifically and wanted to inquire about any potential opportunities available that may align with my background in [skills and experiences]. Please find my resume attached. I appreciate any insights you can offer! Best, [your name]"
Be direct but not pushy. Succinctly get to the point without excessive elaboration.
Using a Friendly and Conversational Tone
Avoid stiff, overly formal language. Write casually like you're emailing a peer while still maintaining professionalism.
For example:
"Hi [name], hope your week has been going well! My name is [your name] and I'm a [college year] at [school]. I saw on LinkedIn you previously interned with [company] – sounds like it was an amazing experience! I'd love any advice you have…"
Warm yet professional tone helps create a friendly impression that you are genuinely interested in their insights.
According to Handshake's 2022 Student Survey, students cited being approachable, friendly, and personable as critical for networking success.
Transparently Communicating Your Purpose
State your intent clearly upfront. For example:
"I'm reaching out because I'm currently researching summer 2023 internship opportunities and am very interested in [Company X]. I found your profile and wanted to inquire about any roles available that may align with my background in [experience area]."
Being clear about the intent of your outreach avoids creating confusion or false impressions. State your purpose transparently.
According to LinkedIn's 2022 Global Talent Trends report, 66% of students say transparency is key in outreach. Don't be vague.
Respecting Requests To Stop Contacting
If asked to stop contacting, honor the recipient's wishes immediately. Never argue or continue reaching out after being told not to – doing so will cause your emails to be perceived as harassing or spam-like.
Simply reply, note you will discontinue any further communication, thank them for their time, and wish them the best. Maintaining positive decorum leaves the door open for future chances to connect.
To summarize, maintain professional etiquette in cold emails by:
Keeping messages focused, honest, and succinct
Using a casual, conversational tone – not overly salesy language
Clearly stating your outreach purpose upfront
Respecting any requests to cease further contacting
This balanced approach allows relationship initiation while avoiding coming across as a pesky spammer.
Let's now look at optimizing follow-ups specifically when contacting someone about a posted opening.
Following Up After Emailing About an Internship Opening
If you've emailed about a specific posted internship, strategic follow-up is crucial for advancing your candidacy. Here are proven approaches.
Waiting 1 Week Before Following Up
Avoid following up too quickly after your initial application message. Give the recipient ample time to review materials.
A general best practice is waiting about 5-7 business days before your first follow-up attempt. This shows interest but avoids seeming overly pushy or impatient.
For example, if you email on a Monday, following up the next Wednesday gives them time to evaluate candidates while still staying top of mind before key decisions are made.
Of course, the exact ideal timing can vary situationally. If they request additional items, provide them ASAP. But for an initial follow-up, one week is typically a safe bet.
Trying Different Methods Like Phone, LinkedIn, Email
In follow-ups, consider varying your contact method – don't just repeatedly email:
Phone
Requesting a quick phone call demonstrates extra initiative beyond just firing off more written messages. Only attempt this if you have a direct number.
LinkedIn
Sending an InMail follow-up grabs their attention on an alternative platform. Refer to your original email.
Different Contact
Is there another relevant manager or recruiter you could inquire with about application status?
Varying contact formats keeps you from being labeled the "email kid" blindly hitting their inbox again. Showcasing effort across channels can advance you.
But focus on only 1-2 alternate contact strategies – you don't want to appear to be stalking them on every platform imaginable.
Providing New Information Reinforcing Your Interest
Simply resending your original application risks getting tuned out. Provide something new. Such as:
An updated resume with relevant new accomplishments
Writing samples, designs, videos or other work products showcasing your abilities
News of your receiving a relevant scholarship, award or certification
Articles or info related to their initiatives you're excited by
Surface new compelling evidence of your qualifications and genuine interest.
Don't make the recipient have to re-ask for items they already requested previously. Proactively provide additional insights and materials demonstrating your fit.
Strategic follow-up involves balancing persistence with creativity:
Allow roughly one week before initial follow-up to avoid appearing overly pushy
Trying different contact methods like LinkedIn or phone calls avoids sounding like a broken record
Provide compelling new information, don't just rehash the same exact pitch repeatedly
Carefully crafted follow-ups continue selling your candidacy and strengthening your application. With each subsequent touchpoint, you build familiarity and expand qualifications on paper.
This increases the chance of ultimately getting an offer the more you thoughtfully stay engaged. Don't get discouraged by initial lack of response – consistent diligent outreach pays off.
Let's now assess key factors to evaluate whether cold emailing should play a lead or supporting role in your upcoming internship search.
Evaluating if Cold Outreach Fits Your Internship Search
Cold emailing and outreach can be an effective way to land your dream internship, but it may not be the right approach for every student or situation. Before diving headfirst into a mass cold email campaign, take some time to evaluate if this strategy fits with your experience level, availability, target companies, and overall internship search process.
Considering Your Experience Level and Credentials
The first factor to assess is whether you have the credentials and experience to get responses and be considered for opportunities at your target companies. Here are some guidelines based on level:
Current Freshmen/Sophomores: Cold outreach likely won't be as fruitful for early undergraduate students that have minimal work and leadership experience. Most reputable companies hire juniors/seniors or graduate students for substantive internship roles. Focus efforts on building your profile through campus leadership, volunteering, clubs, research projects etc.
Juniors: At the junior level, cold outreach can be moderately successful if you have solid grades, some early internships/jobs, leadership activities etc. Research shows a 3-5% email response rate for juniors meeting this criteria when contacting companies directly. Your success rate also increases when working through existing connections at target companies.
Seniors/MBA Students: With substantial internships and a leadership profile already, cold emailing will get the highest response rates for seniors and graduate students. Data indicates 10-15% or more positive responses when emails are customized and show relevant experience. The conversion rate to actual offers is also highest for this demographic when following up effectively.
Outside of your education level, factors like your school, major, technical skills, specialized experience, and communication abilities also influence cold email success rates for landing interviews and internships.
Here are a few metrics and examples to consider:
Major/Field of Study: Business, engineering and tech students see higher response rates for relevant internships than humanities or "generalist" majors. Outreach for finance or consulting roles is more successful from business/econ majors at target schools.
GPA: While not always required, above a 3.0 significantly improves results based on various studies. GPAs of 3.5+ lead to the highest response rates from competitive firms.
Specific Skills: Proficiency in programming, data analysis, design, and other professional skills gives you an advantage, especially for techenical roles. Showcase these in your outreach.
Past Internships: 1-2 previous internships in your industry or function helps get responses. Applicable experience signals competence and interest.
School Reputation: Coming from a well-known undergrad or graduate program improves response rates by 5-15% on average.
Communication Skills: Concise, articulate, and customized emails with perfect grammar and spelling get higher response rates in every study. Sloppy emails are rejected.
Do an honest self-assessment of your credentials before assuming cold outreach will work. A lack of relevant skills, weak school/grades, or general outreach emails will limit your conversion rate. Build up key areas of your profile first before attempting extensive cold outreach.
Assessing the Time Investment Required
Cold email outreach is not a passive activity – it requires a significiant time investment to do correctly and see results. Here is an overview of the key phases and time requirements:
1. Research (2-5 hours)
Discover target companies, roles, contacts, and openings through job boards, LinkedIn, company sites etc.
Identify right contacts by function (recruiting, departments, alumni). Get email addresses.
2. Email personalization (1-2 hours per 10-20 emails)
Customize each cold email with the recipient's name, company details, role connections etc.
Personalize subject lines and match experience to position requirements.
Write new messages – never copy/paste exact emails.
3. Follow-ups (5-15 mins per follow-up)
Follow up each email 2-4 times if no response after 3-5 days.
Vary contact method (LinkedIn, phone, new email angles). Write customized follow-up messages.
4. Conversations and interviews (1-3 hours per 10-15 outreach conversations)
Have exploratory conversations to discuss opportunities and "informational interviews"
Prepare thoroughly for screening and technical interviews that result
5. Ongoing networking (1-2 hrs per week)
Continue building connections, sharing valuable content, and lightly staying in touch
That's a minimum of 5-10 hours upfront per 100 cold outreach emails sent. Plus 5+ hours weekly for follow-ups, conversations, interviews, and ongoing networking.
The more role/company research, customization, and follow-through you do, the more hours it takes but the higher the success rate.
Size up the time commitment realistically before diving in so you know what to expect. Do you have capacity for 10-20 hours diligently spent cold emailing and following up weekly? Or will classes and other commitments prevent you from putting in the work required to see results?
Understand that this process takes sustained effort over months, not days or weeks. Plan your timeline and workload accordingly.
Researching Company Recruiting Process Maturity
The final factor that influences the viability of cold outreach for landing an internship is how developed and structured the recruiting process is at your target company.
Every company has a different approach and methodology when it comes to hiring interns each year. Here are some spectrums to understand:
– Formal vs casual process: Some companies like Wall Street banks and large Fortune 500s have very rigid, structured programs with set listings, timelines, assessments etc. Other smaller companies can be more ad-hoc and informal year-to-year.
– Proactive vs reactive recruiting: Proactive companies start promoting internships 6-12 months out, attend campus events, and recruit at target schools. Reactive ones post last minute or don't advertise at all.
– High volume vs selective: Larger companies hire dozens to hundreds of interns across divisions and locations. Boutique firms may only take 2-5 interns total.
– Generalist vs specialized roles: Varied Fortune 500 internships span all functions like marketing, product, finance, HR etc. Startups tend to only want engineering/design/PM roles filled.
– Established university pipelines vs open to all: Many consultancies and banks focus 80% of hiring on target undergrad programs. More open startups will consider any school.
– Program maturity: Seasoned programs have structured compensation, training, mentoring and full-time conversion tracking. Newer ones are still optimizing.
Do your research on where your target companies fall on these spectrums. Here are some guidelines on when cold outreach tends to work best:
Smaller companies with informal recruiting (<100 employees)
Companies without existing university pipelines
Roles outside core corporate functions like sales, creative, PM, analytics
Companies in hyper-growth mode expanding teams quickly
More niche roles beyond the common functions
In these cases, cold outreach lets you get around the lack of established recruiting. You become a proactive candidate surfacing compelling opportunities they didn't even know existed internally.
On the flip side, cold emailing is lower yield for rigid, high volume, and highly selective programs at mature companies. Fortune 100 management consulting, investment banking, and engineering roles tend to be heavily focused on target school pipelines and formalized programs.
Cold outreach is still worth attempting in these cases, but have reasonable expectations on the response rate unless you meet very specific criteria. Focus on getting warm introductions from alumni and leveraging existing connections at the company.
Spend time researching and talking to any current or past interns at your target companies. Understand their process maturity before investing heavily in cold outreach efforts.
Key Takeaways
Gauge if your experience level warrants an extensive cold email outreach campaign, or if you should focus on building your profile first
Cold emailing takes 10+ hours per week over months to execute effectively – assess if you can make this time commitment
Research target company recruiting processes and program maturity to understand if cold outreach will be impactful
Consider focusing on smaller, growing companies with informal programs as opposed to mature Fortune 500 roles
Get warm introductions from alumni and leverage existing connections whenever possible
With the right credentials and preparation, cold emailing absolutely can help land your dream internship. But it also requires diligence and persistence. Evaluate the factors above to set realistic expectations before diving in.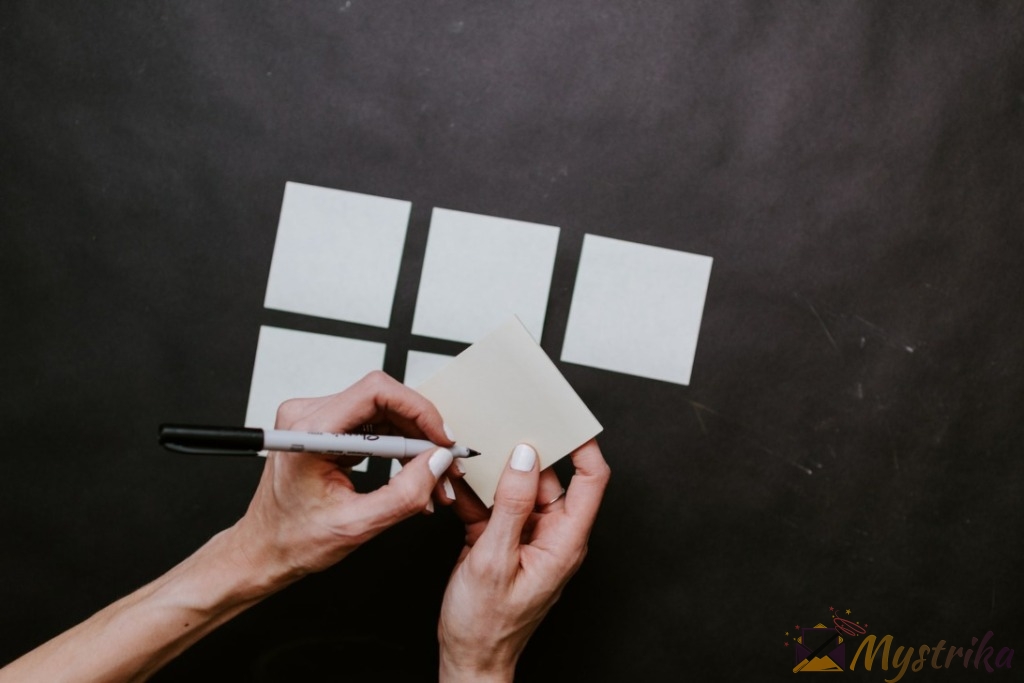 Final Tips for Internship Cold Email Success
You've done your research, crafted some emails, and reached out to your dream companies. Now it's time to consistently follow best practices to set your outreach apart and maximize your chances of landing interviews and that perfect internship.
Implement these final tips and strategies for cold email success throughout your entire outreach process.
Personalizing Each Email to the Recipient
Generic, impersonal outreach emails are easy to spot and ignore. The key to getting responses is fully personalizing each cold email to the specific individual you're contacting.
Here are some personalization tactics:
Use their proper name and title: Look them up on LinkedIn to address them appropriately as "Mr. Jones" or "Director Smith". Avoid just saying "Hi!"
Mention their company and role: State their organization and something specific about their role. "As Director of Engineering at RockTech, you likely deal with…"
Connect on shared backgrounds: Highlight any common schools, companies, roles, interests etc. Alumni connections are powerful.
Show you did your homework: Mention recent news, initiatives, products etc. that show you researched the company.
Align with their needs: Explain how you can add value based on problems they likely face.
Flatter their expertise: Compliment their accomplishments and thought leadership in the space.
Here are some email opening examples showing strong personalization:
"Hi Matt Jones, as a Program Manager at Airbnb, I'm sure you're interested in recruiting top technical talent from programs like HackMIT and Cal Hacks. As a senior CS major at MIT and hackathon organizer, I wanted to connect with you…"
"Hi Sarah Wallace, I hope you're enjoying the summer! I saw on LinkedIn that you're the Senior Marketing Manager at Uber overseeing campus recruiting efforts. As a UCLA junior passionate about transportation and brand strategy, I'd love to learn more about summer internship opportunities…"
"Hi James. As a fellow University of Michigan alum and Engineer at Tesla, you likely appreciate students with hands-on automotive experience like the Formula SAE team. As a Mechanical Engineering senior and active SAE member, I'm very interested in applying my skills in a practical setting at Tesla this summer…"
Take the time to research and carefully customize each email. This demonstrates genuine interest and commitment.
Persistently Following Up if No Initial Response
You shotgunned 100 cold emails. Now what? The hard truth is 60-90% will likely be ignored or overlooked on the first attempt. But that doesn't mean game over. Effective follow-up is critical for converting non-responders into opportunities.
Here are some key follow-up strategies:
Wait about 1 week before your first follow-up. Don't be too impatient.
Try a different contact method like LinkedIn, phone, or stopping by their office.
Send follow-ups early morning or late afternoon when they're less likely to get lost.
Provide new info reinforcing your interest like another relevant accomplishment or content piece.
Reply to yourself if you have their email, adding the new message without forwarding the chain. This keeps the message clean.
Follow up 2-4 times total over 2-4 weeks before moving on. 3 touch points is optimal, studies show.
Reference prior outreach politely in your message. "I emailed last week regarding summer internships, but wanted to follow up…"
Avoid generic messages like just "Checking in!" or "Circling back on this." Demonstrate you added value since last contacting them.
Consider different departments like recruiting, HR, or other teams for follow-ups if targeting one function directly doesn't work.
Leverage your network for introductions after exhausting your solo efforts.
Persistence pays off more than anything in cold outreach. Keep dynamically following up until you get a positive response, referral, or definitive rejection. The follower-up is the winner!
Continuing to Apply for Available Listings
Cold emailing is meant to surface "hidden" unposted opportunities that fit you well at target companies. It doesn't replace directly applying to any existing public internship listings.
You should absolutely still be regularly:
Reviewing and applying to new internship postings on company sites, LinkedIn, Indeed, internships.com etc.
Attending general info sessions and networking events for companies you're interested in
Checking listings through your college's job board, career center, alumni network etc.
Using aggregators like WayUp, RippleMatch, Handshake that compile listings
Exploring competitive awarded programs like Insight, Microsoft Explore etc. with structured timelines.
Cast a wide net through both cold outreach and formal applications. Leverage the former to access unique openings, and the latter to get into structured programs.
The more total applications and touch points, the better your odds across both routes. Applying only via cold emailing is possible but risky. Use it to supplement, not replace, traditional applying.
Using Outreach to Build Your Professional Network
Beyond landing an internship, cold outreach has huge value for expanding your professional connections. Treat every conversation as a networking opportunity, not just a tactical step to an internship.
Even if contacting someone doesn't lead to an internship this season, they can still mentor and advise you. A founder or executive taking 30 mins to share their career path can change your trajectory.
Here are some ways to leverage outreach for long-term networking:
Connect on LinkedIn with anyone willing to chat, whether they can hire you or not. Stay in touch.
Ask for intros to others in their network who could be helpful. Getting referred is powerful.
Inquire about their career path and lessons learned. Most love giving advice.
Offer to share or collaborate on projects, content, events etc. Look for ways to engage over time, not just ask for an internship once.
Follow up with updates when you have news like new roles, test scores, accomplishments etc. People love supporting growth.
Give before you get by sharing useful articles, tips, connecting them to others etc. Focus on contributing value without expecting anything immediately in return.
express gratitude for anyone willing to engage. Send thank you notes or recommendations on LinkedIn.
Outreach is not a single-use transaction. The relationships and network you build will pay dividends throughout your career, starting early on. Adopt an abundance mindset.
Key Takeaways
Personalize each cold email by researching the recipient and company. Demonstrate you did your homework on them.
Only 20-30% will respond initially – persistently follow up using different methods and angles over weeks.
Continue applying to formal internship listings. Use cold outreach to complement, not replace, the structured process.
View outreach as a way to build relationships, not just land an internship. Connect, give back and stay engaged over time.
Express gratitude and continue providing value to anyone willing to help – even if it doesn't lead to an internship right away. Your network is your net worth in the long run.
With a strategic approach, consistent follow-through, and relationship-driven mindset, cold emailing can absolutely help you land your dream internship and build your professional community at the same time.
Wishing you the best of luck in your outreach and landing that perfect role to start your career! Don't get discouraged by initial non-responses, and remember that persistence and personalization pays off.