Forgetful Guests? Never Fear – The Complete RSVP Reminder Game Plan is Here!
Waiting for guests to RSVP can quickly turn into a frustrating game of "are you coming or not?!" But arming yourself with pro tips for friendly, effective reminders ensures high commitment and attendance. Learn how to craft polite, compelling messages that secure prompt responses without pressuring your VIPs.
Expert-backed strategies will have your guests marking their calendars and clearing schedules for your special event. Stress less and RSVP more with this complete tactical guide to guest list triumph!
Why RSVP Reminders are Crucial for Event Planning
Planning any event takes time, effort, and usually money. You've picked the perfect venue, chosen a mouthwatering menu, and invited your nearest and dearest to celebrate by your side. But there's one thing standing between you and total event bliss: getting accurate RSVPs.
Though it may seem like a formality, collecting RSVP responses is arguably one of the most critical steps in event planning. Without proper RSVPs, you can't confirm your final guest count, which makes finalizing key details incredibly tricky.
Here are three key reasons why sending RSVP reminders can make or break your event.
Confirm Attendance and Get an Accurate Headcount
Let's face it – people forget. Even the most organized person can accidentally let an RSVP slip through the cracks when life gets busy. By sending thoughtful RSVP reminders, you can jog guests' memories and get a firm confirmation on who is attending your special event.
Nailing down an accurate headcount is vital for several practical reasons:
Ordering the right amount of food and drinks. Catering costs can spiral if you underestimate attendance. But ordering lavish meals for phantom guests is wasteful too. With RSVPs in hand, you can give your caterer an exact number so they prep properly without breaking the bank.
Creating seating arrangements and place cards. Ever tried making table charts and place cards without knowing your numbers? It's like building a house on quicksand. But secure RSVPs let you assign seats efficiently so guests can mingle with their chosen tablemates.
Booking event rentals. From chairs and linens to glassware and lighting, you need to rent enough to accommodate your guests. And sadly, most rental companies don't accept "I'm not sure" as an answer.
Printing programs, signage, swag, and more. From programs to signage to branded t-shirts, you'll want to produce just enough for confirmed attendees. No sense wasting money and materials.
Hiring staff and vendors. Will you need an extra bartender or server? How many photographers or videographers should you book? Solid RSVP numbers help you build the perfect team.
Allow Organizers to Finalize Crucial Details
Once you have an accurate headcount, you can confidently tackle all those last-minute details that take an event from good to great.
A few things that firm RSVPs allow you to finalize:
Floor plan. Determine ideal room layouts, bar placement, stage positions, and more.
Table assignments. As mentioned, you can strategically match guests and accommodate any special seating requests.
Event timing. Know how long to allow for guest arrival and each part of the program based on how many will attend.
Staff schedules. Give vendors and staff precise start and end times based on expected guest flow.
Parking and transportation. Line up proper busses, limos, or valet services for smooth guest arrivals and departures.
Décor and lighting. Select finishes, flowers, lighting, and rentals that suit your venue size and guest count.
A/V and sound. Hire appropriate PA systems, screens, and mics so all guests can enjoy presentations or speeches.
Food and beverage. Reconfirm menus and quantities with your caterer for flawless service.
Activities and entertainment. Choose games, dances, or performances well-suited for the number of attendees.
Without knowing who can come, you're left scrambling at the last minute to work out these essential details. RSVP reminders help prevent frustrating guesswork.
Politely Prompt Forgetful Guests
Let's be real – with jam-packed schedules, RSVP deadlines can easily slip guests' minds. Sending friendly reminders shows you understand if someone got distracted and gently prompts them to respond.
Absent any reminders, you risk:
Losing track of who is coming. Forgetful guests may assume they responded when they actually didn't. Reminders help avoid potentially awkward conversations later.
Making faulty assumptions. Don't count on guests who haven't responded yet – they may have other plans. Wait for confirmations.
Disappointing VIPs. Important guests who spaced on RSVPing won't get their preferred seats or meals without a reminder.
Overcrowding or excessive space. No reminders means scrambling with surprises on the big day. Reminders help predict space needs.
Running out of food or drinks. You may underestimate and disappoint guests, or overbuy with waste and unnecessary costs.
Polite reminders show you want your guests there without pressure. And they prevent "wait, you didn't RSVP?" confusion on event day!
In short
Event planning has enough moving pieces without the uncertainty of missing RSVPs. Avoid headaches and heartaches by kindly reminding your guests to respond.
RSVP reminders give you peace of mind knowing your important event details are handled. And they convey that your guests' attendance matters – you want them by your side to celebrate!
With confirmed numbers and finalized plans, you can relax knowing participants will have an amazing experience. So do yourself and your guests a favor – send those RSVP reminders!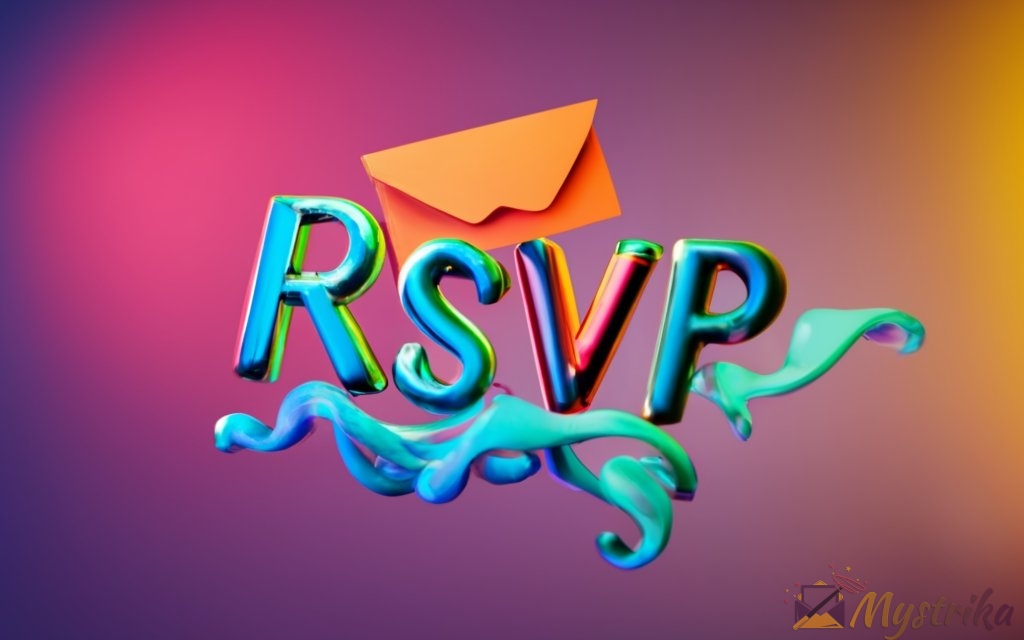 When Should You Send RSVP Reminders?
You crafted a stellar invite and eagerly await RSVPs. But let's be honest – you'll need to nudge at least some guests who don't respond promptly. Timing is everything for polite yet effective reminders. Here's when to send reminders without being pushy:
1 Week Before RSVP Deadline: Light Reminder About Upcoming Deadline
Most invites request an RSVP within 2-4 weeks of sending. But after just one week, many recipients remain focused on daily life, not your event. A gentle nudge one week before the cutoff reassures them the deadline is approaching.
At this stage, your reminder should be:
Understated: Don't panic guests with urgency quite yet. Keep it friendly.
Informative: State the specific RSVP due date as a subtle heads up.
Appreciative: Thank guests sincerely for considering attending.
Helpful: Share easy response options like links, emails, calls, texts.
You mainly want to remind distracted guests the deadline exists before it passes them by. The tone should be polite yet pique their interest enough to respond promptly.
Here's a sample 1-week-before reminder:
Hi friends! Maggie and I hope you've saved the date for our wedding on June 18th. We can't wait to celebrate with you! Just a heads up that RSVPs are due next Tuesday the 5th. You can respond on our wedding site, text me, or email Maggie. Thanks for considering being there – it means the world!
Short, sweet, and doesn't demand a response – just surfaces the deadline gently.
After RSVP Deadline Passes: More Direct Reminder for Stragglers
Despite your 1-week-before reminder, the RSVP date will pass with some guests still unresponsive. Before stressing, wait several days post-deadline to allow for late mail returns.
Then send a more explicit reminder to stragglers saying:
You missed the deadline, but can still respond
We need their final answer to move ahead with planning
Reiterate easy response options
Express enthusiasm about their attendance
The tone now shifts to urgency – not quite desperation, but demonstrating the need to firm up their plans. For example:
Hi Renee! The RSVP deadline has passed, but we would still love for you to join us at our anniversary party on the 21st. We need to finalize the catering numbers this week, so if you could please let me know whether you can make it or not, that would be extremely helpful. You can call, text, or reply to this email with a yes or no. We hope you can help us celebrate! Looking forward to hearing from you.
This reminds forgetful guests the deadline passed but gives them an easy out for a late RSVP. The overall vibe is understanding but stresses the need for a fast answer.
1-3 Days Before Event: Final Reminder with Logistics
Right before the big day, it's time for a last call reminder to lock in your numbers. Include:
Key timing and location
Any essential items or attire
Appreciation for their response
A warm send-off
The goal is to get a firm yes/no from unresponsive guests and arm attending ones with critical event details. But keep the tone positive – this is your big day!
A sample final reminder might be:
Good morning! Just a quick note that Maggie's graduation party kicks off tomorrow (Saturday) at noon in the park pavilion. Bring hats, sunscreen, and your smiling faces! Thank you so much to those who RSVP'd – we'll see you very soon. Can't wait to celebrate our amazing graduate with everyone!
This gives a quick blast of key details so responsive guests arrive informed. For the few who still haven't replied, it provides a nudge without nagging them.
In nutshell
Successful reminders require impeccable timing. Too early, and they'll be forgotten or ignored. Too late, and plans may already be set.
Follow the timeline of:
1 week before – polite heads up
Past deadline – urgent confirmation needed
1-3 days before – final details reminder
This gradual escalation keeps your event top of mind without badgering guests. With properly timed reminders, you'll collect all critical RSVPs and lock in your important headcount!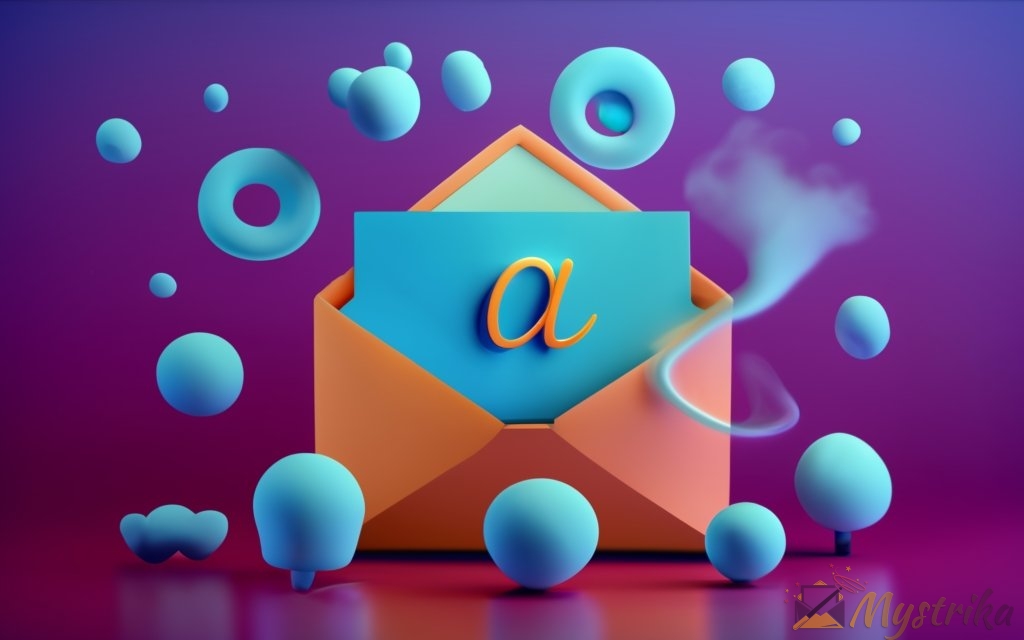 How to Craft the Perfect RSVP Reminder Message
You've set your event date, secured the venue, and invited your nearest and dearest. Now comes the tricky part – getting your guests to RSVP!
Crafting RSVP reminder messages is an art. A great reminder promptly collects responses without badgering guests. Follow these proven tips when creating event RSVP reminders.
Start with a Warm, Friendly Greeting
A reminder email or text may be unwanted if not opened gracefully. Begin every RSVP reminder with a kind, casual greeting like "Hi friends!" or "Good morning!"
A warm greeting sets a positive tone and primes the recipient for your friendly ask. It's especially vital for wedding or birthday reminders where emotions run high.
Even if frustrated by their tardy response, resist terse greetings like "Yo" or skipping the greeting entirely. Take the high road.
Mention Key Event Details Like Date, Time, Location
Since you're nudging guests who may have forgotten key details, gently restate vital event info upfront. Share:
The event name – e.g. Jim's 40th Birthday Party
Date – Saturday, March 18th
Time – 7-11pm
Location – Hotel ballroom, 123 Main Street
Refreshing recipients on these core details jogs their memory about your upcoming event.
If they simply spaced on responding, these specifics make it easy to reply now.
Express Appreciation for Their Consideration
A bit of courtesy goes a long way in RSVP reminders. Include a line thanking guests sincerely for considering attendance. For example:
"Thanks so much for thinking of coming!"
"We greatly appreciate you considering joining us."
"It means the world you thought of celebrating with us."
This gratuity reassures guests their presence is valued, not demanded. Even if miffed by their delay, stay classy.
Provide Clear Instructions on How to RSVP
Make responding easy by offering multiple RSVP options right in your reminder message.
"To RSVP, please reply to this email, text me at 555-1234, or visit our wedding website."
Giving choices like replying, calling, texting, or using an online RSVP form speeds response time. Don't make guests hunt down how to reply.
You could also include an RSVP deadline if needed, but avoid sounding threatening:
"We would be grateful if you could please RSVP by this Friday the 13th."
Keep it Concise Yet Urgent
Crafting reminder wording is a balancing act. You need brevity so guests read your full message. But you must also convey polite urgency.
To be concise:
Get to the reminder reason upfront – Don't bury the lead with chitchat.
Keep messages under 3-5 sentences – Extended reminders get deleted unread.
Allow 1 week max for responses – Any longer defeats the purpose.
To convey importance:
Use time-sensitive wording – "We need to finalize numbers this week…"
List short response options – Text, email, form link. Don't make responding a chore.
Be appreciative but clear – "We'd be so grateful if you could please…"
With practice, you'll perfect concise yet clear RSVP reminder wording. Now let's look at examples tailored to different event types.
Wedding RSVP Reminder Wording Ideas
Securing RSVPs for your perfect wedding day requires care and grace. Adapt these polite wedding RSVP reminder templates:
"Can't Wait to Celebrate Our Love with You on [Date]"
Hi Renee!

Matt and I are eagerly counting down the days until we get to marry surrounded by our dear friends and family on August 6th. We can't wait to celebrate our love with you!

If you could please let us know whether you're able to make it by responding online or emailing back, that would be extremely helpful for our planning. Thanks again – hope to share this special day together!

Fondly,
Lily and Matt
This reminder leads by expressing warmth and excitement vs. urgency. The light ask cushions the reminder nicely.
"Please Let Us Know if You Can Make It So We Can Finalize Details"
Good morning!

We hope this email finds you well. Just wanted to touch base regarding our wedding ceremony quickly approaching on May 14th. We are busy finalizing seating charts, catering, rentals and more based on RSVPs.

If you could please let us know whether you are able to attend when convenient, that would allow us to lock in all the important details to make the day perfect. You can RSVP on our wedding website.

Thanks so much for considering joining us on our big day. Looking forward to celebrating with you!

Sincerely,
James and Angela
This provides urgency through mentioning logistics but stays polite. The website link facilitates quick responses.
"We Need Final Numbers for the Caterer by [Deadline]"
Hi friends!

Sangeeta and I are tying the knot in just 3 weeks on October 30th! We are so close to the big day and need to submit final numbers to our caterer by next Friday the 14th.

If you could please let us know whether you can make it by replying to this email, we want to make sure we have you accurately counted. We know life gets busy – we just need to confirm details with our vendors.

Thanks again for understanding. Can't wait to celebrate!

Dan and Sangeeta
When you have a firm vendor deadline, transparency can be effective. Be clear but avoid sounding accusatory about the ask.
Birthday Party RSVP Reminder Examples
For more casual parties, use these lighthearted birthday RSVP reminder samples:
"We're Excited for Jim's Birthday on [Date]. Please RSVP!"
Hi friends!

Can you believe Jim is already turning 30? Just one month until the big 3-0! We are so excited to celebrate with everyone on September 9th at our home starting at 4pm.

If you haven't yet RSVP'd, please let us know if you can make it when you have a chance. And if you have any dietary needs, please include those so we can let our caterer know. We hope you all can make it for the big day!

Thanks,
The Smith Family
This builds anticipation for the milestone birthday while politely nudging guests to respond. Offering to accommodate dietary needs adds a considerate touch.
"Randy Would Love for You to Join His Celebration! Kindly RSVP by [Date]"
Good morning Johnson Family!

We sure hope you are doing well and are getting excited for Randy's upcoming birthday party on March 3rd at Chuck E. Cheese. He would absolutely love for his dear cousins to be there to celebrate with him.

If you could kindly RSVP to let us know if you are able to make it when you have a chance, that would be tremendously helpful as we are finalizing details. We hope you all can come!

Thank you and look forward to celebrating Randy's big day together. Let us know if any questions come up!

Fondly,
The Parkers
Personalizing the message by naming the recipient family makes it warmer and more meaningful. Offering to answer questions provides helpful support.
Corporate Event Reminder Wording
When reminding professionals to RSVP for corporate events, match the polished tone using templates like:
"Just Confirming You Are Still Planning to Attend [Event Name] on [Date]"
Good morning Valued Client,

I'm reaching out regarding the upcoming Norfolk Tech Summit, set for next Thursday the 27th. I know you were planning to attend, but wanted to confirm you are still available as the date approaches. We are looking forward to seeing you there!

If your plans have changed and you cannot make it, please let me know at your earliest convenience. We hope to catch up at this great networking and learning opportunity.

Best,
John Smith
Account Executive
This provides an easy opening for the client to confirm plans while conveying excitement about seeing them at the event. Short, professional, and to the point.
"Your Attendance at this Valuable Networking Opportunity Would Be Great"
Hello Valued Partners,

I wanted to remind you about our upcoming Partner Appreciation Dinner on May 5th at 6pm at Pier House Restaurant. We have an exciting evening lined up in gratitude for all your support and collaboration this past year.

If you are able to attend this enjoyable networking opportunity, please RSVP to [email protected] by Monday the 29th. Your attendance would be wonderful. Should anything prevent you from making it, we completely understand.

Thank you again for being such a cherished Partner, and I hope we have the pleasure of seeing you at the event. Please don't hesitate to reach out with any questions in the meantime.

Sincerely,
James Holt
VP of Partnerships
Company, Inc.
This reminder promotes the exclusive event experience partners will enjoy while being understanding if they cannot join. Brief yet compelling outreach.
In short
Perfecting your RSVP reminder wording takes practice – and patience with scattered recipients! But graciousness and clarity go a long way towards securing prompt responses.
Follow these reminders to crafting flawless RSVP reminder messages:
Lead with a warm, friendly greeting
Refresh guests on key timing and location details
Thank guests sincerely for considering attending
Provide simple instructions for how to respond
Keep messaging concise yet urgent in tone
Tailor wording to the event type – wedding, corporate, etc.
Allow 1 week max for guests to respond after reminder
With thoughtfully crafted reminders, you will collect RSVPs smoothly and painlessly! So take a breath, smile, and remind your guests politely to respond. Your event will be a smash hit before you know it.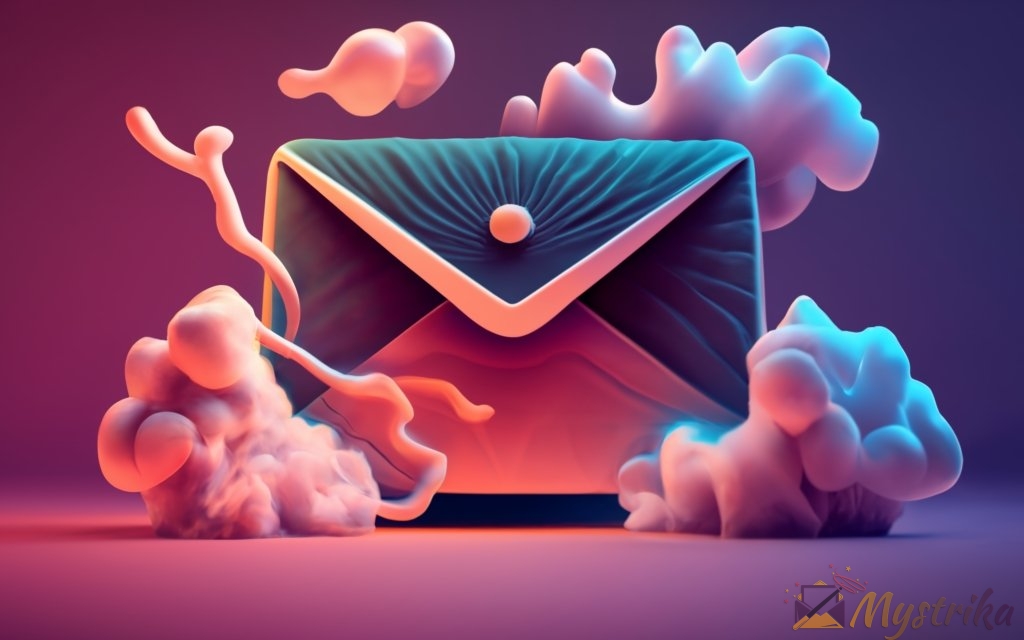 Best Practices for Sending RSVP Reminders
You've crafted thoughtful RSVP reminder messages for your special event. But what's the most effective way to deliver them? Follow these proven best practices when deploying your reminders.
Use Email or Event Software for Mass Reminders
Email and specialty event software are ideal channels for sending RSVP reminders to your full guest list. Why?
Efficiency – You can contact all recipients simultaneously with a single send. No manually texting or calling dozens of people needed!
Tracking – Online tools like email marketing platforms allow you to see who opened reminders so you can follow up individually with key guests if needed.
Confirmation – Digital reminders provide timestamped proof of send date/time. No "Oops, my mailed reminder must have gotten lost" excuses!
Automation – Many programs let you schedule reminder sends in advance so they deploy automatically on the dates you pre-selected. No last minute rushing required!
So whether you use regular email, a dedicated event management platform, online invites with built-in reminders, or specialized reminder software, digital channels are best for reaching lots of recipients without hassle.
Blind Copy Recipients to Protect Privacy
If using regular email to send RSVP reminders, always blind copy (BCC) your recipients rather than listing them openly.
Why BCC?
Privacy – Guests' personal emails remain private when BCC'd. Open copying reveals all addresses.
Etiquette – BCC prevents unintended Reply All responses addressing the full group.
Focus – Keeps reminders personalized without distracting chatter across a long CC list.
Efficiency – BCC allows recipients to respond directly to you, not the group.
So when sending your reminders, enter your own address as the To field. Then list all recipients' emails in the BCC line and personalize the message body appropriately. This keeps things focused and private.
Schedule Reminders in Advance So You Don't Forget!
Let's be honest – with all the event planning swirling, you might blank on sending reminders right when intended. Avoid last minute "Oh no!" chaos by scheduling reminders ahead of time so they send automatically.
Most email providers and event platforms allow you to:
This takes the thinking out of reminders so your recipients get contacted on cue without you lifting a finger. One less thing to stress over!
Repeat Key Event Details in Each Reminder
Recipients likely won't recall previous reminders you sent. So include vital event info like date, time, and location again in every new reminder.
Repeat critical details like:
Event name and purpose
Exact date
Start/end times
Venue address
Attire or items required
Dietary needs questions
Response mechanism options
Though it may feel redundant to you, reinforcing this info gives recipients what they need to respond promptly each time.
In nutshell
Executing RSVP reminders flawlessly boils down to:
Automating delivery via email/software
Respecting privacy by BCC'ing guests
Scheduling sends in advance to avoid forgetting
Repetition of key details in each new reminder
Following best practices removes hassle so you get responses quickly and easily. Then you can stop worrying about RSVPs and focus on event enjoyment!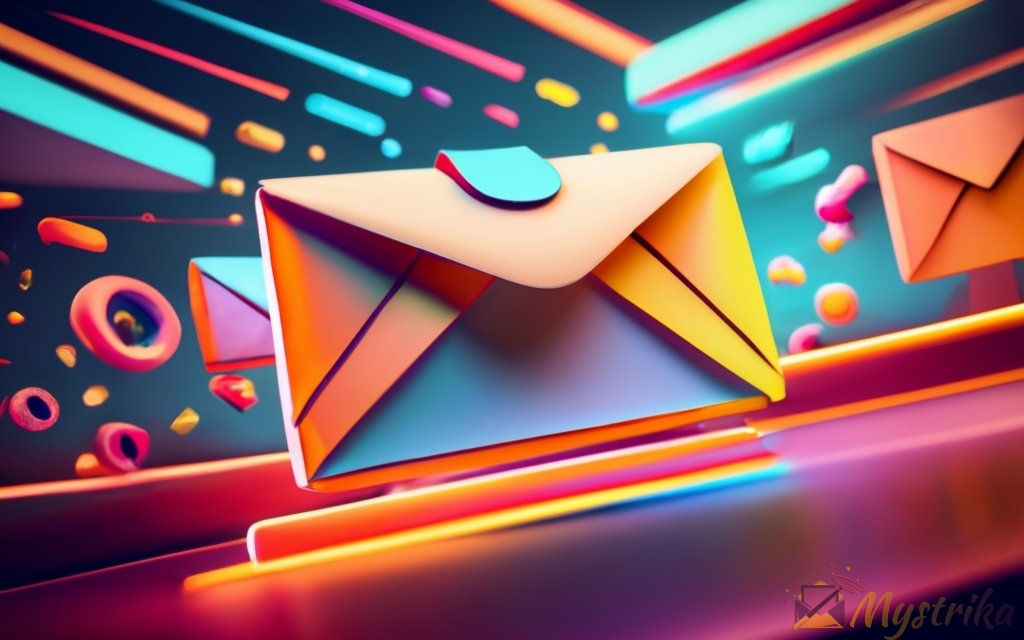 Party Reminder Messages to Build Excitement
You've invited your nearest and dearest to celebrate at your upcoming party. Now it's time to generate real buzz leading up to the big day with strategic reminders.
Sending a series of friendly party reminders in the final weeks builds excitement and keeps your event top of mind. Follow this roadmap for reminders that wow.
7 Days Before: Logistics Reminder and Fun Photo/GIF
One week out, send a quick reminder covering:
Date, time, location
Attire or items to bring
Dietary needs questions
Appreciation for attending
Also attach a fun photo from a prior event or a silly GIF to add humor. This gets your party on guests' radar without heavy details yet.
For example:
Hey friends! Just a one week reminder that our 90s Dance Party is happening next Saturday the 23rd at 8pm at our place. Bring your best throwback gear and dance moves! We'll have pizza and drinks but feel free to BYOB as well. Thank you so much for celebrating with us – it's going to be epic!

[insert Fresh Prince of Bel Air GIF]
The casual tone and visual joke make the reminder more enjoyable vs. feeling like a task.
3 Days Before: Guest Bios and Key Details
This is a critical reminder because it includes rich "guest bios" that introduce attendees to each other upfront.
Bios build connectivity between guests before they even meet. It also provides key party details, like:
Event purpose
Special activities
Venue highlights
Timeline
For example:
We are counting down to our New Year's Eve party this Sunday night! Here's who you can expect to see to ring in 2023 together:

Andres – The ultimate party DJ who will keep the dance floor pumping all night long!

Elena – Our new coworker who just moved from Spain and makes the most incredible paella.

Jim – Get ready for his famous chocolate chip cookies all the way from Grandma's recipe.

[And more bios here]

The fun kicks off at 8pm with a potluck dinner and cocktails. Then we'll head outside for the midnight fireworks over the lake! Let us know if you need any details before the big night. So excited to celebrate with you all!
Vibrant bios and party deets get guests invested in attending and meeting fellow attendees.
Morning Of: Final Logistics and Directions
Send one last reminder the day of your party to lock in your headcount. Include:
Key timing/location info
Directions or parking details if needed
Attire reminders if required
Contact information for questions
Gratitude for joining you
For example:
The big day is here! Can't wait to celebrate with you tonight at 7pm at 345 Oak St. Our building number is 1210 once inside. Parking is across the street in the deck. Please call/text me at 555-1234 if you have any issues finding it! Wear your comfiest clothes for lots of dancing. Thank you again for coming – let's ring in my 40th in style!
This gives all pertinent info needed so guests arrive informed and on time.
Examples of Great Party Reminders
Here are some real-world examples of fun, engaging party reminders:
"The Countdown is On! Can't Wait to Celebrate With You All Soon!"
Adding some hype to remind guests the excitement is building can be highly effective if delivered with sincerity.
"Just a Reminder to BYOB and Wear Your Dancing Shoes This Friday!"
A reminder focused solely on critical details attendees need to know is direct yet helpful.
The Takeaway
Well-executed party reminders should:
Provide practical details needed to attend
Introduce and connect guests upfront
Generate real anticipation and excitement
With thoughtful reminders, your guests will arrive informed, engaged, and ready to celebrate!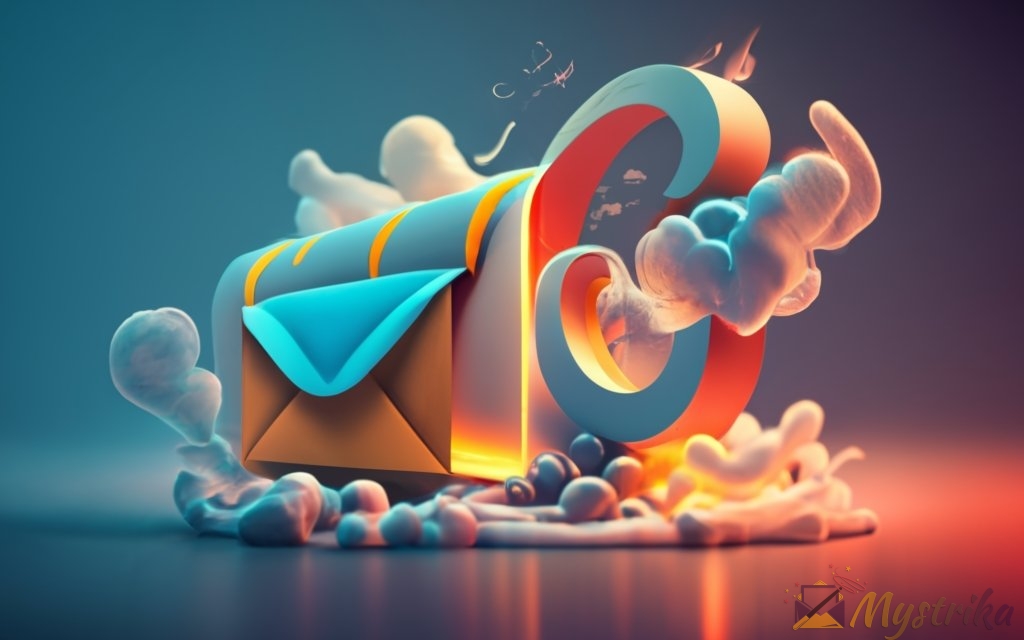 Tools and Tips for Automating RSVP Reminders
Crafting thoughtful RSVP reminder messages is step one. But manually sending each text, email, or mailed note can be tedious and time consuming.
Luckily, automating your reminders through specialized tools or clever technology tricks is totally possible. Here are solutions to streamline your outreach.
Mailtrack for Mass Reminder Emails and Tracking Opens
Mailtrack is an excellent free extension for Gmail that makes sending mass reminder emails a breeze. Key features include:
Email tracking – See who opened your reminders and when so you can follow up with key guests individually as needed.
Reminder scheduling – Set reminders to deploy automatically on certain dates/times in the future. Never forget again!
Activity summaries – Get delivery, open, and click activity reports for each reminder email.
Merge tagging – Personalize your messages with names, event details, dietary needs, etc. with simple tags.
Unopened email retries – Automatically resend reminders to those who don't open with a fresh subject line.
For high-volume reminders, Mailtrack is incredibly handy for simplifying delivery, tracking response, and maximizing opens.
Paperless Post for Customized Email and Text Reminders
Paperless Post offers online invitations with integrated text and email reminders. Useful features include:
Customizable reminders – Tailor wording and styling for email and text RSVP reminders.
RSVP dashboard – See who has and hasn't responded at a glance.
Guest management – Import contacts and collect guest data like meal choices.
Schedule sends – Set reminder send dates in advance and edit as needed.
Guest messaging – Communicate with attendees in real time via the portal.
For stylish invites with automated reminders in one elegant online solution, Paperless Post delivers.
Insertmail for Quick Mail Merge Reminder Emails
If you just need to personalize and send simple reminder emails, Insertmail is a handy free service. Benefits include:
Mail merging – Upload contacts and insert names, event details, dietary needs, etc. with tags in reminder emails.
Custom fields – Create any merge tags needed for your event.
Pre-scheduling – Set reminders to send automatically on certain dates/times.
Follow-up filtering – Tag and filter non-responders for targeted follow-up.
When you just need to automate some basic mail merge reminders, Insertmail offer a fast free way to do it.
Schedule Emails in Advance for Foolproof Reminders
For one-off reminders, scheduling delivery in advance is an easy win. All major email providers like Gmail, Outlook, Yahoo and more allow you to:
Compose reminder – Draft your message and personalize with details.
Pick send date/time – Queue reminders to deploy whenever you dictate.
Confirm sending – Provider will auto-send on the dates/times selected.
By scheduling email delivery in advance, your reminders get sent on-time without you needing to remember to physically hit send. Just set it and forget it!
Best Practices for Automated Reminders
If leveraging any RSVP reminder automation tools, keep these best practices in mind:
Personalize Each Message with Merge Tags
Insert merge tags in your reminder messages so each recipient sees customized details like their name, special meal choices, number of guests, etc. personalization boosts open rates.
Make Sure Automations are Mobile-Friendly
With many people reading email on mobile devices, ensure your automated reminders render nicely across smartphones and tablets. Test your messages before activating automation.
Use Tracking to See Who Opened Reminders
Features like open tracking allow you to see who is ignoring your reminders and may need individual follow-up. Use this visibility to your advantage.
Follow Up Individually With Key Attendees as Needed
Sometimes personal outreach is required despite automation. Don't be afraid to call or text VIP guests individually if they aren't responding to reminders.
In short
At scale, manual reminders are torture. Leverage tools like:
Mailtrack for robust tracking and automation.
Paperless Post for integrated text and email reminders.
Insertmail for quick mail merging.
Email scheduler for set-it-and-forget-it reminders.
Why waste hours on a tedious task? Automate reminders and enjoy peace of mind knowing your event RSVPs will roll in quickly and easily.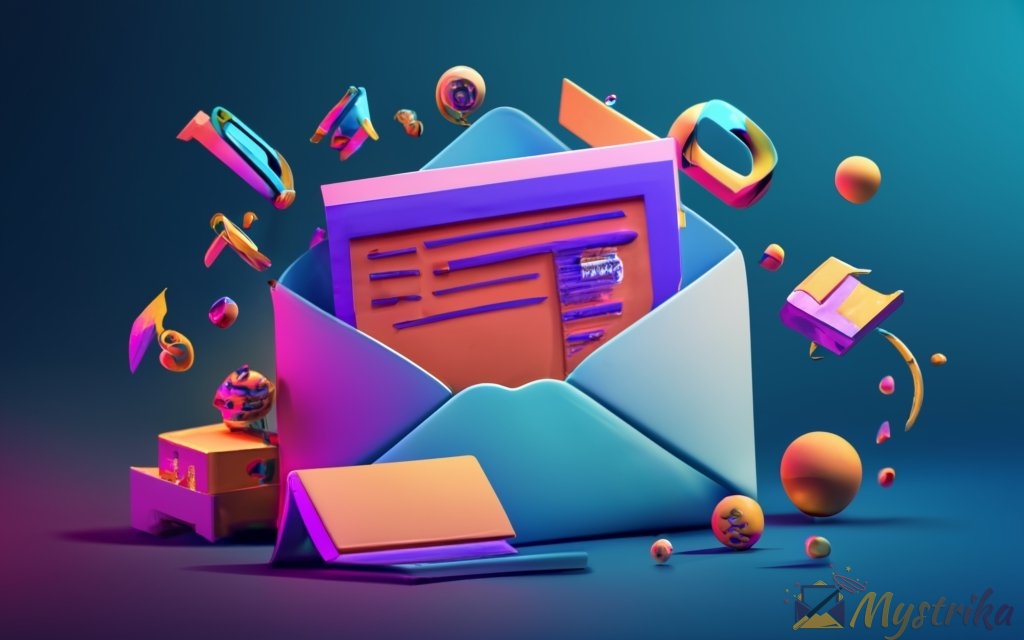 How to Politely Handle Late RSVPs or No-Shows
Despite your diligent reminders, you'll inevitably deal with late RSVPs and painful no-shows. Don't panic! Handle these stresses with grace using these courteous techniques.
Contact Late Responders Individually By Phone/Text
If stragglers trickle in past your RSVP deadline, personally reach out via phone or text to confirm their plans. This adds a human touch vs. another impersonal email reminder.
Frame your outreach politely, like:
"Hi Renee! Just following up regarding our upcoming wedding on the 23rd now that the RSVP deadline has passed. We'd love to know whether you think you'll be able to make it or not when you have a chance. Please give me a call or text anytime – thank you!"
A friendly nudge is totally fine for latecomers. You gave them plenty of chances to RSVP on time.
Recheck Details if Someone Says They Never Got Invite
Rarely, you may hear "What invite? I never got one!" Don't immediately doubt them. Instead calmly reconfirm you have the right name, email, and mailing address for them.
Politely ask details like:
"Thanks for letting me know! I want to sort out what happened. Could you please confirm your email and home address? I have [details] in my records currently."
If all their details prove correct, apologize and resend a new invite immediately. Technical glitches do occasionally happen.
Plan for Extras, As Some May Show Up Without RSVPing
Despite your best efforts, a few surprise attendees inevitably materialize. When seating and catering are tight, this causes headaches.
Build in a 10-15% overage into your order counts, venue capacity, etc. to accommodate last-minute additions. You'll be ready if they appear.
And if extra folks do unexpectedly arrive? Greet them warmly! Their presence means they wanted to celebrate you. Find creative seating solutions and make it work.
Don't Take No-Shows Personally—Focus on Who Does Attend
No-show sting, but don't let it cloud your special event. Life happens – people get sick, emergencies occur, jobs interfere. Most no-shows aren't intentional slights.
Rise above and focus your mental energy on guests who cared enough to make arrangements and show up. Share your joy with them.
Now let's discuss handling no-shows for smaller vs. larger gatherings.
Dealing with No-Shows at a Small Dinner Party
For an intimate dinner, empty seats from no-shows are obvious. Try these tactics:
Call to Double Check if Running Behind
If a VIP guest or family hasn't arrived within 15 minutes of the set start, call to see if they're running late. They may need directions or hit traffic.
Text Stragglers 30 Mins Into Event
Once seated, discreetly text lingerers with a polite "We're missing you here!" reminder. Give them a gracious opportunity to hustle over.
Seat No-Shows Next to Gracious Guests
If seating is assigned, place kind guests next to the empty chairs. They'll comfortably chat with others vs. feeling awkward.
Send Handwritten Thank You Notes to Those Who Came
Mail heartfelt thank you notes to punctual guests afterwards. Express your gratitude for their presence on your special day.
With some quick thinking and TLC for remaining guests, you can finesse unexpected empty seats at small dinners.
Managing Empty Seats at Large Events
For big celebrations like weddings and corporate gatherings, dots of vacant seats are less obvious. But many open spots still create headaches. Try these large event no-show solutions:
Over-Invite 10-15% Knowing Some Won't Come
Pad your invites by 10-15% over your ideal target assuming some won't RSVP yes or will be no-shows. This helps fill seats.
Have Ushers or Assistants Fill Empty Seats
Instruct ushers or event staff to discreetly fill vacant spots when possible so you have full-looking rows.
Add Day-Of Sales if Event Has Room for Walk-Ins
If space allows, consider selling extra last-minute tickets to offset losses from no-shows. Offer them at a discount if needed.
Review Attendance Trends to Improve Future Invites
Analyze your overall RSVP and attendance rates after your event. Look for ways to boost responses and minimize no-shows next time.
With savvy over-planning and quick adjustments, you can outsmart inevitable no-shows at large celebrations.
In nutshell
Despite your best efforts, you'll invariably get late RSVPs and painful no-shows. Manage these with grace:
Personally contact late responders to get a firm yes/no.
Verify details if someone claims they never received an invite.
Overbook venue/catering by 10-15% anticipating surprises.
Focus on who does attend rather than fretting over no-shows.
For small events, nudge and seat tactfully. Send thank yous.
For big events, over-invite and make attendance look full. Analyze afterwards.
With courtesy, flexibility, and forward-thinking your event will feel like a smashing success regardless of any late or missing RSVPs. Onward to celebrating!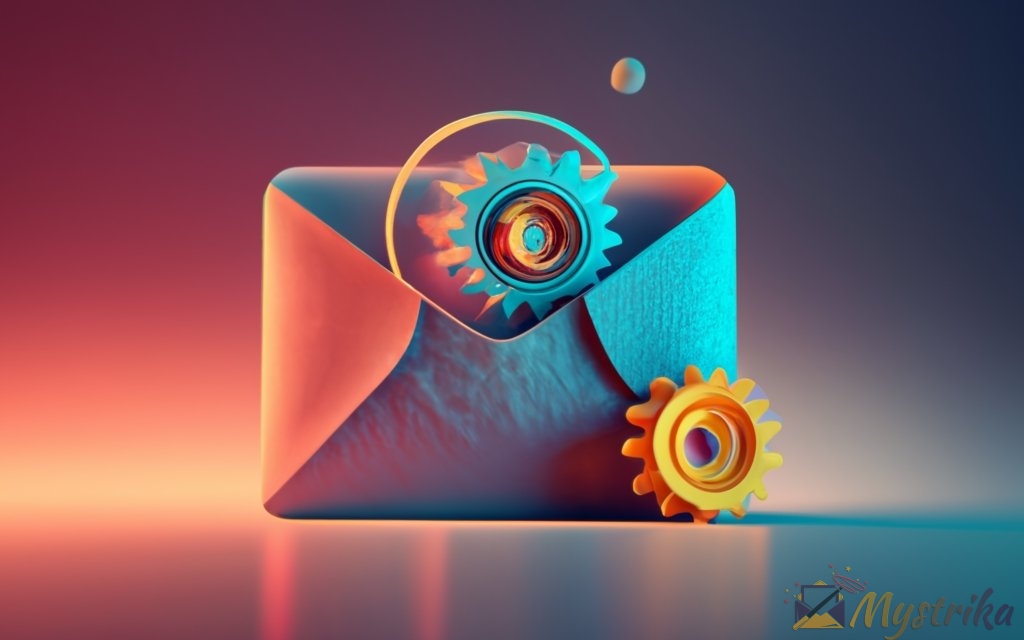 RSVP Reminders Set Your Event Up for Success
Hosting an event is no small feat. From securing the perfect venue to wrangling guests, your to-do list is a mile long. But taking the time to send thoughtful RSVP reminders is well worth the effort.
Proper reminders accomplish four key things to ensure your event is a crowning success:
RSVP Reminders Show Guests You're Excited to Have Them Attend
Invitations garner initial interest for your event. But invites alone leave ample opportunity for guests to get distracted and forget to RSVP.
Sending friendly reminders shows guests you sincerely hope they can attend. You're eager to share the experience together! Thoughtful reminders say:
"I know you lead a busy life, but I'm excited you thought about joining us. I do hope you can make it!"
This caring tone makes guests feel valued, not just part of a mass invite list. Who doesn't appreciate feeling special?
RSVP Reminders Maximize Event Attendance and Minimize No-Shows
Simply put, reminders reduce no-shows by keeping your event front and center in guests' minds.
Reminders serve as "pro memory" tools that:
Jog forgetful guests to respond
Convey key event details needed to attend
Share your enthusiasm so they stay committed
Provide simple response options to RSVP instantly
Together this maximizes participation from your invitees. The right reminders gently yet effectively turn noncommittal maybes into enthusiastic yeses!
RSVP Reminders Enable Thoughtful Planning Tailored to Guest Count
The dread "So…how many are actually coming?" dramatically diminishes when you have accurate RSVPs in hand.
Reliable headcounts allow you to thoughtfully plan event elements like:
Menu options catered to guest tastes and numbers
Table seating optimized so friends sit together
Personalized swag and programs for confirmed attendees
Venue layouts and rentals scaled to fit your crowd
Staff and vendor schedules/numbers aligned with guest flow
Activities and entertainment suited to guest demographics
Reminders provide the critical data needed to personalize all facets of your event for an amazing guest experience.
RSVP Reminders Keep Event Details Fresh and Build Anticipation
Each reminder recirculates vital event particulars, like:
Event purpose and activities
Venue highlights
Special guest bios
Timelines or schedules
Attire and items to bring
Contact info for assistance
Repeating these details keeps your event top of mind. Guests start envisioning attending, getting excited. Solid RSVPs then translate directly into eager participants ready to engage.
In short
Though it requires some effort on your part, taking the time to send considered RSVP reminders pays dividends by:
Conveying your sincere hope guests can attend
Locking in high participation and attendance
Allowing tailored planning around confirmed headcounts
Building real energy and buzz among invitees
RSVP reminders check all the boxes to guarantee your event is fully booked with thrilled guests ready for meaningful connections and fun. It's worth doing reminders right – success awaits!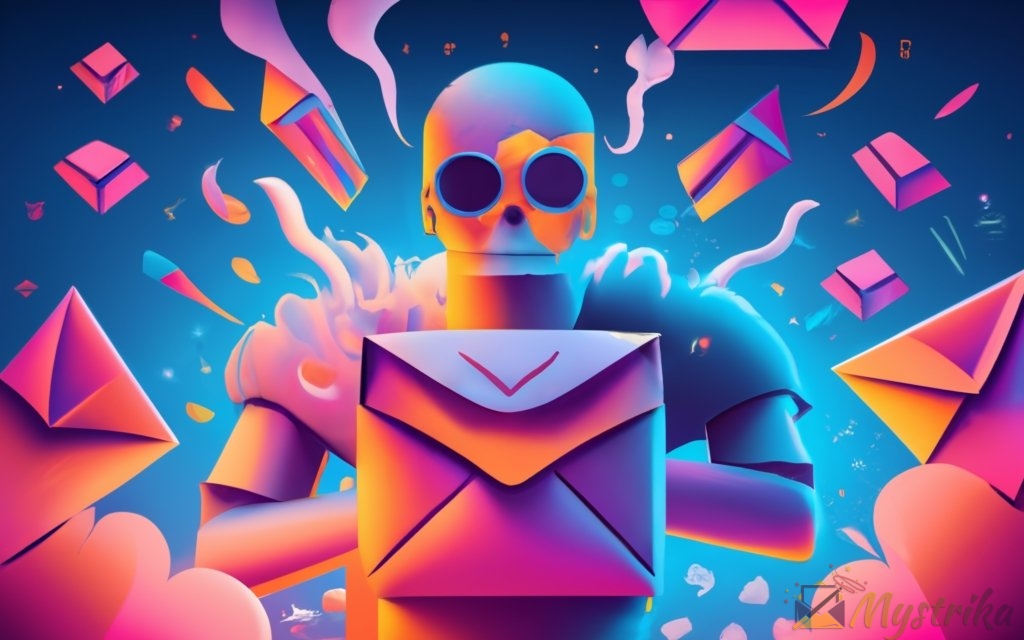 Key Takeaways: How to Master Event RSVP Reminders
Hosting an event comes with a million details to handle, but collecting RSVPs is a make-or-break task. Finalizing your attendee count is critical for nailing down key logistics with your vendors and venues.
Yet despite your meticulously crafted invites, you'll inevitably need to issue polite reminders to collect responses from all guests.
As you craft your RSVP reminders, keep these best practices in mind:
Send a series of 3 reminders at 1 week before deadline, immediately after deadline, and 1-3 days pre-event. Time reminders for maximum impact.
Warmly convey your excitement to have guests attend while providing easy response options.
Schedule reminders in advance and leverage tools like Mailtrack to automate sending at scale.
Plan for 10-15% extra capacity and additions to offset any no-shows that arise.
Focus on the guests who do attend rather than fretting over anyone who had to miss out.
Reminders show guests they're valued, drive event commitment, and enable excellent planning.
With strategic, gracious reminders, you'll secure your needed RSVP responses smoothly and painlessly. Your event is destined for success when you combine invites with purposeful reminders.
So breathe easy knowing your guest list is locked, and get ready to execute an incredible event that attendees will remember for years to come!
Frequently Asked Questions About RSVP Reminders
Q: How many RSVP reminders should I send?
A: Ideally send 3 reminders – 1 week before deadline, immediately after deadline passes, and 1-3 days before the event.
Q: When should I send the first RSVP reminder?
A: Send your first reminder 5-7 days before the RSVP due date. This provides a heads up that the deadline is approaching.
Q: My deadline passed and I still don't have some RSVPs. What do I do?
A: Send a more urgent reminder to those who haven't responded right after the deadline passes. Stress you need their final answer to proceed with planning.
Q: How do I word RSVP reminders politely?
A: Use warm, gracious wording. Thank guests for considering attending, express excitement to celebrate with them, and provide clear instructions on how to RSVP.
Q: What details should I include in RSVP reminders?
A: Key details like event date, time, location, attire, schedule, dietary restrictions, and RSVP submission options.
Q: How can I automate sending RSVP reminders?
A: Use email scheduling, Mailtrack for Gmail, Paperless Post, Insertmail merge, or event software like Evite. Set reminders to deploy automatically.
Q: What if someone says they never received their original invite?
A: Politely ask them to confirm their contact info, then resend a new invite immediately. Glitches do occasionally happen.
Q: How do I handle last minute RSVPs or surprise additions?
A: Have 10-15% overage capacity for catering, seating, etc. to accommodate surprises. Greet additional arrivals warmly.
Q: What if guests don't show up day-of?
A: Focus on those who did attend rather than fretting over no-shows. Reach out personally to see if VIPs are running late. Have backups like waitlists or extra seats.
Q: How do I collect RSVPs for a virtual event?
A: Use a platform like Eventbrite or Meetup.com to manage online registration and send email/text reminders through the software.