Ready to take your email marketing to the next level? Harness the full power of Salesforce with our ultimate guide to planning, creating, sending, and optimizing high-converting email campaigns. We'll explore Salesforce's robust email features, follow step-by-step instructions to create a campaign, and share pro tips to boost deliverability, engagement, and performance. Whether you're new to Salesforce or looking to get more from its extensive capabilities, this guide will help you execute targeted, effective email campaigns that drive results. So buckle up and get ready to master the art and science of Salesforce email campaigns!
Overview of Salesforce Email Campaign Features
Salesforce offers a robust email marketing platform with Email Studio, allowing users to easily build professional campaigns with drag-and-drop simplicity. Key features include:
Email Studio for Drag-and-Drop Campaign Building
Intuitive drag-and-drop editor makes campaign creation easy
WYSIWYG content builder with ability to edit HTML
Content blocks for reusable modules like headers, footers, etc.
Image editor to crop, resize, apply filters to images
Preview campaign across different email clients and mobile devices
Collaboration tools to work with teams on campaign creation
Pre-built Templates for Common Campaign Types
Hundreds of customizable templates for campaigns like:
Welcome series
Promotions
Newsletters
Events
Holiday
And more
Templates designed for both desktop and mobile
Can edit templates or create new ones from scratch
Segmentation and Personalization Tools
Leverage CRM data to segment contacts for targeted campaigns
Create dynamic content blocks to personalize messaging
Use merge tags to insert subscriber personalization
Subject line and content A/B testing capabilities
Automated Workflows with Journey Builder
Map out multi-step campaigns with visual canvas
Trigger emails based on actions, dates, data updates
Create tailored journeys for segments
See journey results and optimize over time
Built-in Analytics and Tracking
In-depth email and campaign performance metrics
Track opens, clicks, bounces, unsubscribes, etc.
Analyze trends over time to optimize programs
Export or connect reporting to BI tools
Global compliance with email regulations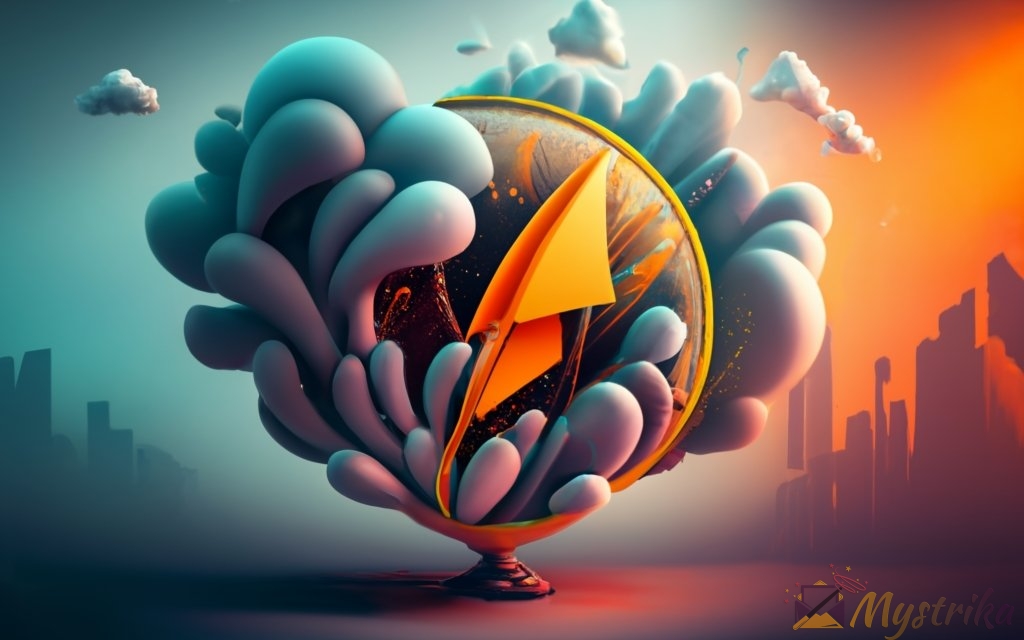 Step-by-Step Guide for Creating a Salesforce Email Campaign
Creating an effective email campaign with Salesforce involves several key steps:
Identify Your Campaign Goals and Audience
Outline campaign objectives and metrics for success
Determine target audience and optimal send time
Segment contacts based on behaviors, attributes, or past interactions
Design Your Email Content and Assets
Choose or create email template aligned to goals
Craft compelling subject line and preview text
Write copy that speaks directly to audience interests
Incorporate images, video, gifs to increase engagement
Include clear call-to-action based on desired outcome
Build Your Campaign in Email Studio
Assemble email using drag-and-drop editor
Insert dynamic content blocks for personalization
Link to landing pages or microsites as needed
Set up A/B tests to optimize components
Configure sending options and schedule
Set Up Tracking and Analytics
Insert campaign tracking code on landing pages
Enable engagement tracking with open and click metrics
Connect campaign to CRM data for attribution
Establish success benchmarks and reporting cadence
Test and Validate Before Sending
Proofread content, check links/images, verify formatting
Send test emails to preview rendering across clients
Review spam check results and make optimizations
Confirm subscription center and compliance requirements
Analyze Performance and Optimize
Review email and site analytics data
Assess results against goals and iterate components
Monitor deliverability metrics and troubleshoot issues
Continuously refine targeting, content, timing based on trends
Surface insights to guide future campaign development
Optimizing email deliverability is crucial for successful campaigns. Here are some tips when using Salesforce:
Proper List Building and Management
Collect double opt-in and confirmed subscriptions
Segment list based on engagement and attributes
Remove inactive subscribers and bad email addresses
Monitor bounce rates and troubleshoot high volumes
Consider third-party list hygiene tools to maintain quality
Spell Check and Content Optimization
Verify spelling, grammar, punctuation are correct
Check for broken images, links, formatting issues
Ensure content is relevant to the audience
Find right balance between text and images
Follow CAN-SPAM guidelines and best practices
Scheduling and Send Time Optimization
Use Einstein Send Time Optimization to find best delivery times
Test different days of week and times to determine optimal schedule
Consider audience time zones and typical engagement patterns
Avoid sending during known ISP maintenance windows
Throttle send pace to manage reputation and maximize deliverability
Reputation Monitoring and IP Warmup
Review domain and IP reputation with monitoring tools
Gradually ramp up new IP address sending volumes
Maintain good complaint and bounce rates
Use dedicated IPs for transactional and marketing emails
Explore IP warmup services for new domains
Avoiding Spam Trigger Words and Phrases
Review and remove common spam trigger words and phrases
Don't overuse exclamation points, ALL CAPS, or repeated text
Have a human review copy to ensure natural language
Avoid overly salesy or promotional messaging and tone
Use MailChimp's Content Detective or other spam check tools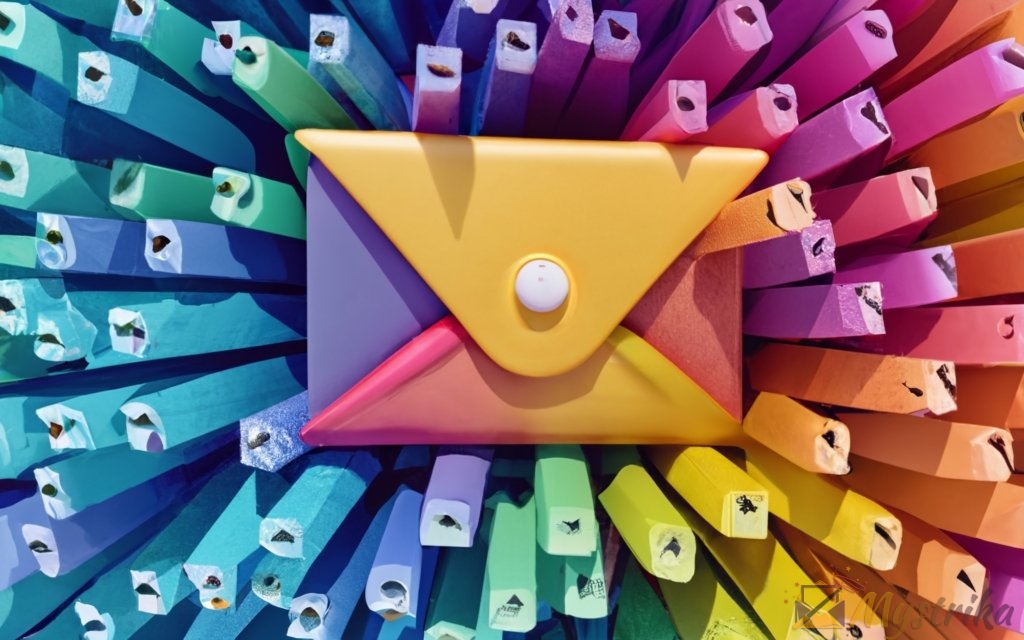 Integrations and Add-Ons for Advanced Features
Salesforce offers robust email capabilities out of the box, but third-party integrations can help take things to the next level:
Marketing Automation Integrations
Tools like HubSpot, Marketo, and Eloqua extend personalization and workflows
Build sequences across channels like web, mobile, ads, and social
Leverage advanced lead scoring models and attribution
Third-Party Email Analytics Tools
Deeper analysis on opens, clicks, dwell time from platforms like Litmus and MailChimp
Testing for rendering, spam potential, and more through email preview tools
Connect reporting to BI tools like Tableau or Power BI
Enhanced Personalization and Testing Capabilities
Leverage more advanced segmentation from MA platforms
Use progressive profiling tools to serve dynamic content
Access expanded A/B testing options beyond subject line and preview text
Extended Reporting and Dashboard Options
Custom dashboarding, visualization, and scheduling capabilities
Email performance trends compared to other channels and campaigns
Unified views across systems when integrate systems like Tableau or Looker
There are many powerful add-ons that can amplify Salesforce's native email marketing features. The right integrations can depend on specific use cases and the stack already in place.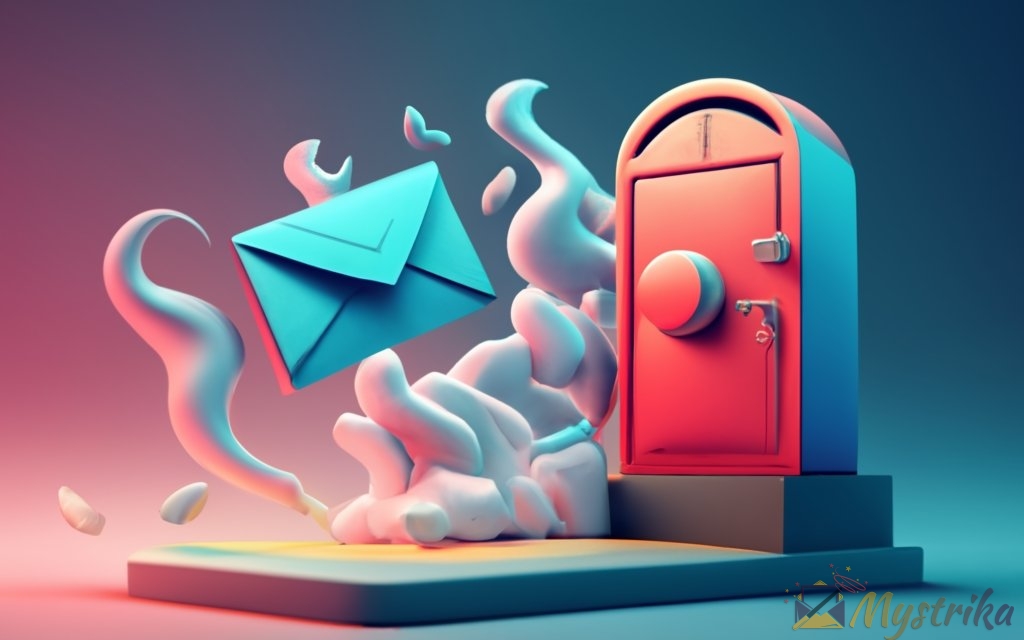 Tips for Designing High-Converting Salesforce Emails
Well-designed emails don't just look nice – they drive conversions. Here are some best practices for Salesforce email design:
Strong, Benefit-Focused Subject Lines
Lead with the value proposition or core benefit
Keep subject lines short, clear, and compelling
Consider using the subscriber's name for personalization
Try different formats like questions, urgency, exclusivity
A/B test different subject lines before finalizing
Clear Calls-to-Action
Include a strong, singular CTA targeted to each audience segment
Make the CTA button or text stand out visually
Place CTA prominently in the content flow, often below introductions
Try different CTA copy options and optimize based on performance
Mobile-Optimized Layouts
Over half of emails are opened on mobile, so mobile optimization is a must
Use a single-column layout with responsive design
Ensure content flows visually and require minimal scrolling
Check rendering across different devices and email clients
Effective Use of Images and Video
Images can capture attention and convey key messages
But keep file sizes small and include alt text for accessibility
Well-placed video can boost engagement when used selectively
Ensure images and videos render properly across different clients
Reader-Focused Content Strategy
Focus on subscriber needs and interests rather than promotions
Establish relevance upfront with a strong opening hook
Use clear headings, bulleted lists, and bolding for scannability
Align content flow and messaging to campaign goals and audience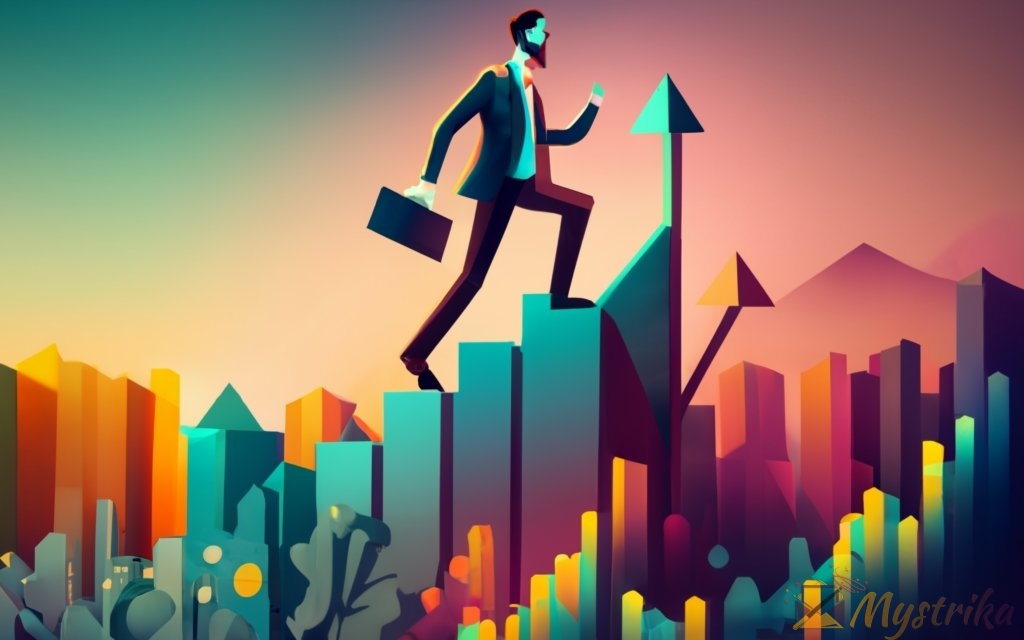 Key Metrics for Measuring Campaign Success
Track these essential email marketing metrics to gauge campaign effectiveness:
Open and Click-Through Rates
Open rate – % of total recipients who opened the email
Click-through rate – % who clicked any link in the email
Good benchmarks: 20+% open rate, 2-5%+ CTR
Bounce and Unsubscribe Rates
Bounce rate – % of emails flagged with a bounce error
Unsubscribe rate – % who opted out from the mailing list
Aim for <5% bounce rate and <0.2% unsubscribe rate
Conversion Rates and Revenue Impact
Conversion rate – % who completed desired action after email
Revenue per email sent – Total revenue generated / # emails sent
Varies widely based on business model and goals
Engagement Duration and Social Sharing
Time spent on site or with email – Measure depth of engagement
Social sharing – Track clicks on sharing buttons as secondary goal
Can indicate how interesting and helpful content is
Analyzing performance across these key email metrics can offer insights into list health, engagement, and email program optimization opportunities.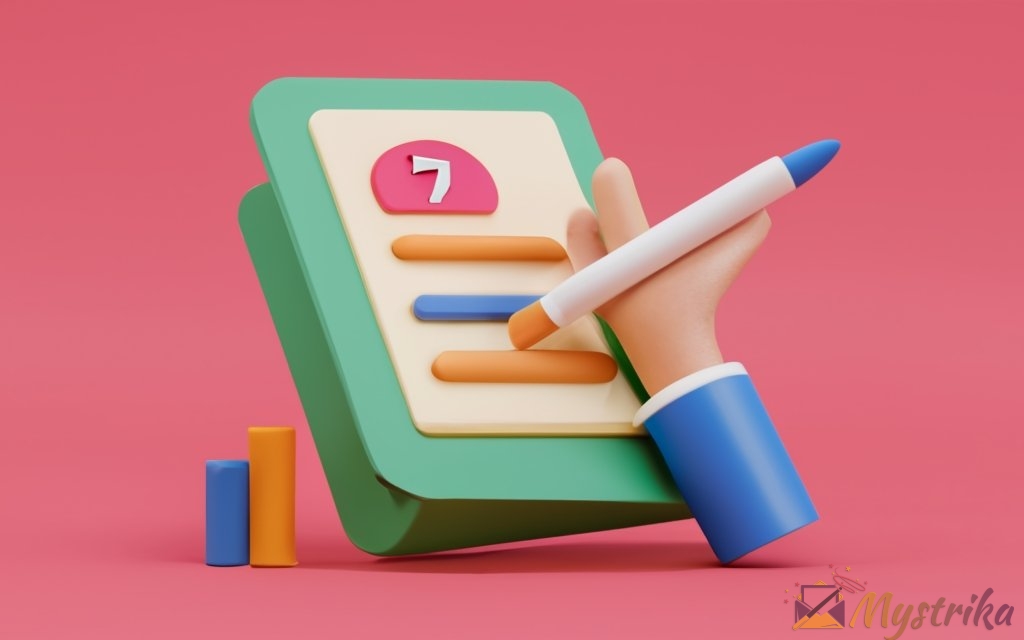 Frequently Asked Questions
An FAQ section can help cover common reader questions and concerns. When writing an FAQ, aim to anticipate questions that readers may have after reading the article content and provide helpful, detailed answers.
Some examples of possible questions for a Salesforce email campaigns FAQ:
What options are available if I go over my allotted monthly sends in Salesforce Marketing Cloud?
Overview of send limit options and overage policies
Explaining how to upgrade to higher tier if needed
Alternatives like adding user licenses or purchasing add-on sends
How can I track email performance in Salesforce beyond the built-in reports?
Discuss options like Marketing Cloud Connect or Einstein Analytics
Overview of popular third-party analytics integration options
Steps to export data and connect to external reporting tools
What do I need to do to comply with international email regulations like GDPR?
Tips for consent management, privacy notices, unsubscribe options
Required data fields, retention policies, and data processing overview
Links to additional compliance resources and guides
What options are available if I go over my allotted monthly sends in Salesforce Marketing Cloud?
Salesforce Marketing Cloud has a few options if you exceed your contracted monthly sends:
Upgrade to the next tier pricing plan to receive more monthly sends
Purchase add-on overage packs (e.g. 25,000 additional sends)
Add user licenses, which increase the monthly send allowance
Leverage journey builder wait steps to throttle sends month-to-month
Consider 3rd party deliverability services to optimize your sending
How can I track email performance beyond Salesforce's built-in reports?
To expand email analytics beyond Salesforce's core reporting, you can:
Use Marketing Cloud Connect to access campaign data in Tableau, Datorama etc.
Leverage Einstein Analytics for custom dashboards and reporting
Install AppExchange apps for deeper analytics and visualization
Export campaign data and connect to external BI tools like Looker
Integrate with specialized analytics platforms like Litmus and MailChimp
What do I need to do to comply with international email regulations?
To meet global email compliance requirements:
Include postal address, unsubscribe links, and opt-out preferences
Honor opt-out and unsubscribe requests within mandated timelines
If needed, seek consent from subscribers to continue email communications
Review and follow regulations for countries you send emails to
Avoid purchasing lists and only send to opted-in contacts
Develop a process for data retention and subscriber request handling
How can I track ROI from my email campaigns?
To measure ROI from email campaigns:
Set up campaign tracking codes on landing pages
ConnectConversion events to campaigns using UTMs or Salesforce tracker
Pull in attributed revenue data to relate campaign KPIs to ROI
Calculate revenue-per-send and compare campaign performance
Analyze customer lifecycle and retention post-campaign
Factor in sales cycle length for long-term nurture campaigns
Key Takeaways
Salesforce offers a feature-rich email marketing platform through Marketing Cloud and tools like Email Studio for creating campaigns.
Leverage Salesforce's CRM data and built-in segmentation tools to target campaigns and personalized messaging for more relevance.
Follow best practices across list management, content optimization, send optimization and deliverability to ensure emails reach the inbox.
Use A/B testing capabilities to continually refine and improve campaign components like subject lines, content, layouts, calls-to-action.
Integrate Salesforce with marketing automation platforms for more advanced workflows and potentially deeper personalization.
Regularly analyze email performance metrics to identify opportunities to optimize campaigns and strategy over time.
Well-designed emails with compelling copy, layouts and visual content will boost engagement and conversion rates.
Set clear goals and success metrics upfront to accurately measure campaign results and make data-driven decisions.
Leverage Salesforce's robust platform and optimize across key areas to execute highly targeted, high-converting email campaigns.