How exactly does CCPA impact email marketing? What steps do marketers need to take to comply? This definitive guide examines CCPA's provisions, consent best practices, and the future of privacy laws. Arm your email program for CCPA compliance and beyond.
Understanding the California Consumer Privacy Act (CCPA)
The California Consumer Privacy Act (CCPA) is one of the most comprehensive data privacy laws in the United States. It imposes new requirements on companies that collect or sell personal information of California residents. For email marketers, CCPA introduces changes around obtaining consent, managing subscriptions, and responding to consumer requests.
What is the CCPA?
The CCPA was signed into law in 2018 and went into effect on January 1, 2020. It enhances privacy rights and protections for consumers by:
Giving consumers the right to know what personal information companies collect, use, and share about them.
Allowing consumers to opt-out of the sale of their personal information.
Empowering consumers to request deletion of their personal information.
Prohibiting discrimination for exercising CCPA rights.
Unlike the EU's GDPR, the CCPA solely focuses on protecting California residents. It evolved from increasing concerns over data privacy and several high-profile data breaches.
Key provisions of the CCPA
Here are some key provisions of CCPA that impact email marketing operations:
Obtaining consent: The CCPA requires companies to inform consumers if their personal information is being collected or sold, and get explicit opt-in consent.
Honoring opt-out requests: Consumers have the right to opt-out of the sale of their personal information. Companies must respect browser privacy signals like Do Not Track.
Responding to requests: Companies must respond to verifiable consumer requests for data access or deletion within 45 days.
Restricting use of email addresses: Consumer email addresses and aliases cannot be used for advertising/marketing if the consumer opts-out of such communications.
Private right of action: Consumers can initiate civil action for data breaches resulting from a company's failure to implement reasonable security measures.
Financial penalties: Violations can lead to fines of $2,500 per record or up to $7,500 per intentional violation.
Who does the CCPA apply to?
The CCPA applies to for-profit companies that conduct business in California and meet any of the following thresholds:
Have an annual gross revenue over $25 million.
Buy, receive, sell, or share personal information of 50,000+ consumers, households, or devices.
Earn at least 50% of annual revenue from selling consumers' personal information.
Businesses that do not meet these criteria are exempt. The law also does not apply to non-profit organizations or HIPAA-covered entities.
CCPA vs. GDPR
The CCPA is often compared to the EU's General Data Protection Regulation (GDPR), but there are some notable differences:
Scope: CCPA only applies to California residents, while GDPR protects all EU citizens.
Thresholds: CCPA has revenue-based thresholds, but GDPR applies irrespective of an organization's size or revenue.
Consumer rights: CCPA does not include a right to data portability like GDPR. But CCPA provides for monetary damages, which GDPR lacks.
Consent: CCPA requires opt-in consent only for consumers under 16 years old. GDPR mandates unambiguous opt-in consent from all consumers.
Penalties: CCPA penalties max out at $7,500 per violation, but GDPR permits fines of up to €20 million or 4% of global turnover.
So in summary, while CCPA and GDPR share some similarities in granting users more control over their data, CCPA is limited to California residents and has different compliance nuances for marketers.
Complying with CCPA requires thoughtful changes to existing data practices. But with some effort, brands can adapt their customer engagement strategies to respect data privacy rights. In the next section, we'll explore how the CCPA specifically impacts email marketing.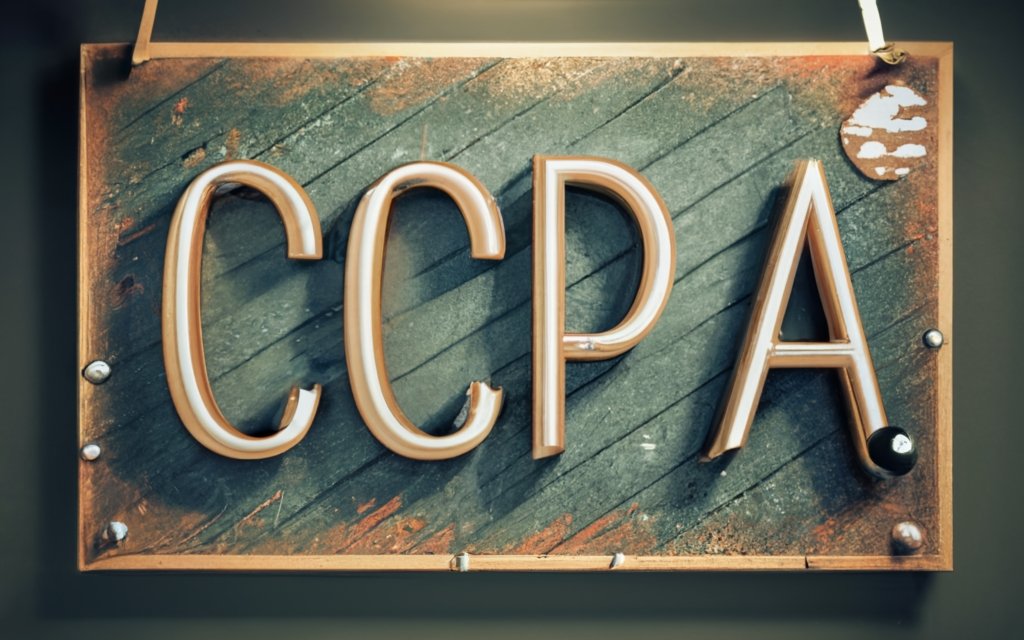 How the CCPA Affects Email Marketing
For email marketers, the CCPA introduces changes around obtaining consent, managing subscriptions, and fulfilling consumer requests. While adapting to the new law may seem daunting initially, a privacy-focused approach can build trust and loyalty with your audience. This section covers key areas where CCPA impacts email marketing operations.
Obtaining consent under CCPA
The CCPA requires companies to inform consumers if their personal information is being collected or sold. Additionally, explicit opt-in consent is needed to sell or share data with third parties.
For email marketing, this means being fully transparent about your data practices and requiring an affirmative opt-in for subscriptions. When someone signs up for your mailing list, make sure the consent checkbox specifies that their email address or any other data collected will be used for email marketing purposes. Avoid pre-checked opt-in boxes or implied consent whenever possible.
To make opt-ins CCPA compliant:
Clearly explain how subscriber data will be used. State if it will be shared or sold.
Use unambiguous language like "I consent", not just "Subscribe".
Don't assume consent carries over from other channels like social media.
Consider additional opt-in for specific types of email content.
Save evidence of opt-in consent for each subscriber.
Obtaining GDPR-standard consent can help prepare your email program for any future privacy laws.
Mandatory opt-in for selling consumer data
The CCPA gives consumers the right to opt-out if their personal information is sold or shared with third parties. For subscribers that chose not to opt-in for data sharing, you cannot sell or share their email address and associated data without consent.
Marketers often monetize subscriber lists by renting or selling the data to other brands, third-party data brokers, or ad networks. This practice is no longer permissible under CCPA for subscribers that did not explicitly opt-in to data sharing.
Review your email list rental and sale agreements to identify subscribers that did not affirmatively consent to such practices. These subscribers will need to be excluded from any data rental or sale activities to avoid CCPA violations.
Honoring opt-out requests
Per CCPA, consumers have the right to opt-out and request deletion of their personal information. Email subscriptions must always provide an easy one-click unsubscribe option. When an opt-out or unsubscribe request is received, promptly remove the contact from your mailing list.
Additionally, the law states companies must respect browser privacy signals like Do Not Track (DNT). There is some debate whether DNT qualifies as a valid CCPA opt-out request. To be fully compliant, marketers should still exclude any DNT-enabled subscribers from their email program.
Suppression lists are a useful way to persist opt-outs across your advertising platforms. Maintain a master opt-out list that can be referenced before sending any emails, to prevent inadvertent contacts with users that requested deletion.
Responding to data access and deletion requests
When a California consumer submits a verifiable request to know what data a company has collected about them, access their data, or request data deletion – the company must respond within 45 days.
For email marketing data, this includes:
Email address
First and last name
Location data like city or state
Any additional data tied to the subscriber's profile
To handle such requests efficiently:
Provide a portal for consumers to submit access and deletion requests.
Validate requests by verifying the consumer's identity.
Export subscriber data from your ESP and CRM to fulfill data access requests.
Confirm when a deletion request is completed.
Document your process for authorizing and fulfilling CCPA requests.
Restrictions on using consumer email addresses
CCPA states that a consumer's email address cannot be used for third-party advertising or marketing after they have opted-out of such communications. This means marketers should not:
Rent, share, or sell email addresses of opted-out subscribers.
Export subscriber addresses to ad platforms, data brokers, or other third parties.
Use email addresses for retargeting if the user opted out of marketing communications.
However, the CCPA carves out an exception for the context of a direct business-to-consumer relationship. Emails sent between a business and existing subscriber, for the subscriber's use and benefit, are still permitted.
For example, an ecommerce company can send special promos to its loyalty program members who opted-out of "sales" of personal data. But they couldn't share those email addresses with social media sites for ad retargeting without explicit consent.
Adjusting email practices to respect opt-outs does not mean abandoning relevant promotional content. It simply requires more controlled usage of subscriber data within a direct consumer relationship.
Complying with CCPA necessitates changes in obtaining subscriber consent, responding to consumer requests, and managing opt-outs. In the next sections, we will explore steps for CCPA compliance and email consent best practices.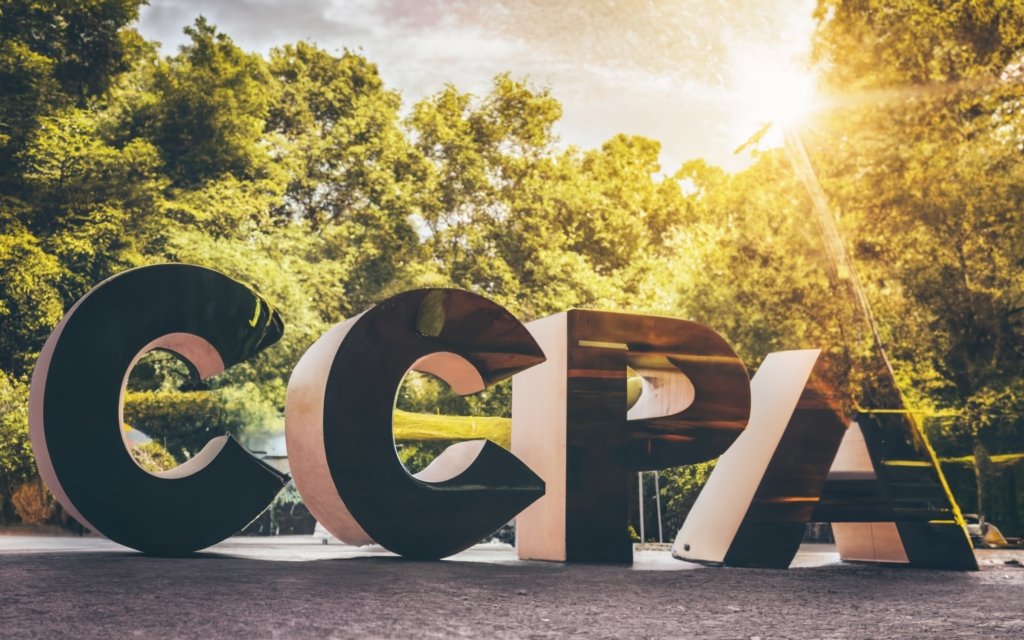 Steps for CCPA Compliance in Email Marketing
Adjusting email marketing operations to comply with CCPA involves reviewing current practices, updating consent procedures, adding privacy statements, and fulfilling data requests. Here are actionable steps brands can take to comply:
Review current email practices and opt-in methods
Conduct an audit of your existing email program to identify any changes needed for CCPA:
Evaluate your opt-in consent process – is it clearly communicated and unambiguous?
Review subscription confirmation emails for language about data usage and sharing.
Document how subscriber data is stored, shared, and retained.
Check whether consumer requests can be validated and completed within 45 days.
Verify compliant opt-out methods like one-click unsubscribe are in place.
Assess if consumer email addresses are being resold or used for third-party advertising after opt-out.
This review will reveal any opt-in, data management, or opt-out processes that need to be updated to meet CCPA requirements.
Update opt-in and subscription forms
Strengthen opt-in consent collection to inform subscribers and get express permission:
Disclose how you will use subscriber data, including any selling or sharing.
Use clear opt-in language like "Yes, I agree to receive emails and consent to the data usage described."
Avoid pre-checked consent boxes – use opt-in checkboxes.
Include CCPA right to opt-out of data sale.
Confirm double opt-in with a subscription confirmation email.
Save evidence of opt-in consent for each list member.
Refresh opt-in forms everywhere subscriptions are collected – your website, landing pages, scroll boxes, etc.
Add a CCPA compliance statement to emails
Include a concise CCPA statement in your email footers:
State that subscribers can opt-out of data sales or unsubscribe anytime.
Provide the one-click unsubscribe and data request links.
List the data collected, used, and shared.
Specify that by engaging with the email, the subscriber consents to data usage per CCPA.
Refresh email templates and transactional messages with the compliance statement. Avoid lengthy legalese – be transparent in simpler terms.
Enable one-click unsubscribe and data requests
Per CCPA, subscribers must have immediate access to:
One-click unsubscribe from emails
Link or form to request data access
Mechanism to initiate data deletion
Ensure these options are accessible via links in the email footer, without needing to log into an account. Allow contacting your support team directly as an alternative.
Automate identity verification and processing consumer data requests to facilitate compliance within the 45 day limit.
Segment contacts by CCPA applicability
Flag contacts by whether CCPA applies, for streamlined compliance:
Segment California subscribers from non-California contacts.
Distinguish contacts that consented to data sales vs. opt-outs.
Mark subscribers that requested data deletion.
Label general subscribers, loyalty program members, or other direct relationships.
This enables tailored messaging and selective data usage based on CCPA consent. It also aids responding to consumer requests for specific groups.
Update data retention and deletion policies
To support consumer data rights, update internal policies for retention and deletion:
Classify data types with assigned retention periods.
Establish timelines for deleting opt-outs' data per CCPA.
Purge subscriber data upon confirmed unsubscribe or deletion request.
Document the process for data access, opt-out, and deletion requests.
Train staff handling requests to verify, action, and confirm consumer requests promptly.
Securely overwrite then delete data past retention from all systems including backups.
Proper retention and deletion protocols preserve subscriber trust while also fulfilling CCPA obligations.
Adjusting email marketing operations for CCPA takes effort initially, but positions your brand as one that respects consumer privacy. In our next section, we'll recommend some consent best practices to further optimize for CCPA compliance.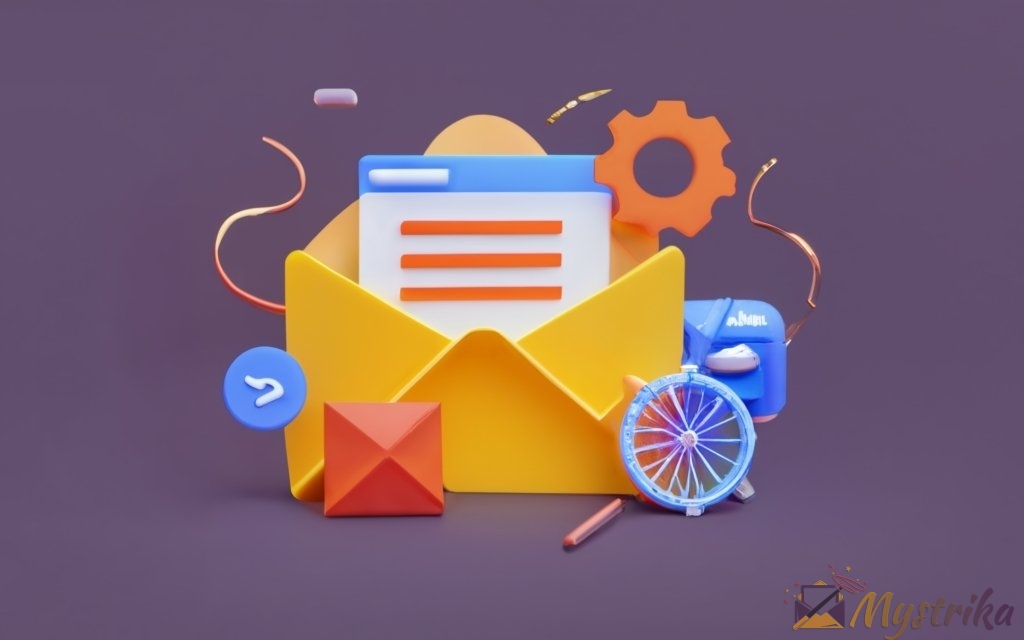 CCPA Consent Best Practices for Email
Beyond basic compliance, brands can adopt consent best practices to build subscriber trust and prevent privacy violations:
Be transparent about data collection and use
Clearly disclose your data collection, usage and sharing policies when obtaining consent. Explain:
Exactly what data is being collected from subscribers.
How each data type will be used – e.g. sending emails, personalization, analytics.
If any data will be sold or shared with third party partners.
Retention period for subscriber information.
Security measures like encryption to protect data.
Educate subscribers upfront how their data is handled, instead of vague legal jargon. Honesty and openness will make subscribers more willing to opt-in.
Make opt-in clear and unambiguous
Avoid ambiguous opt-in language that could appear to imply automatic consent. For example, avoid:
Pre-checked opt-in boxes subscribers must uncheck to say no.
Vague calls-to-action like "Submit" or "Join Now" without specifying opt-in.
Bundling consent for email with other permissions like push notifications.
Assuming someone opting in for one type of email also wants other types.
Collecting opt-in verbally without written documentation.
Stick to clear, affirmative opt-in checkboxes or statements like "Yes, I consent." Specify consent details like use cases, data sales, and email types.
Follow proper opt-out and unsubscribe protocols
Make opting-out easy by:
Having prominent unsubscribe links in all email footers.
Removing opted-out contacts from all email and advertising channels.
Logging opt-outs with suppression lists to honor the request permanently.
Watching for invalid/spam complaints as signs a subscriber is trying to opt-out.
Avoiding re-adding subscribers that opted out previously.
Do not send any emails to contacts that opted out already, requested account closure, or submitted do not contact requests. Always respect their preferences.
Honor all data access and deletion requests
Respond to all verifiable consumer requests within the 45 day CCPA deadline. To handle requests efficiently:
Identify the required subscriber data needed to fulfill the request.
Export and package the data from your systems to provide access.
Permanently and securely delete the data for deletion requests.
Confirm completion of the request and record for documentation.
Develop internal procedures and assign staff to handle requests promptly.
Do not take shortcuts – access and deletion requests must be validated and completed even if they require effort to process. This ensures CCPA compliance and maintains subscriber trust.
Keep thorough records of consent
Document consent details for each subscriber to defend against accusations of non-compliance. Track information like:
Date, time, source and wording of opt-in consent.
Confirmation that consent requirements were communicated.
Consent for any subsequent changes like new email types.
Evidence of complying with opt-out, unsubscribe and deletion requests.
Validated identity for data requests and confirmations sent.
Detailed consent records prove you take privacy seriously. It demonstrates respect for subscriber rights under CCPA.
Test CCPA compliance regularly
Continuously test compliance by:
Monitoring that opt-in and opt-out channels work properly.
Submitting fake consumer data requests to validate your response process.
Regularly checking inbox placement and spam complaints for opt-out issues.
Confirming emails are personalized based on compliant subscriber segmentation.
Auditing that suppression lists and data policies are being enforced.
Assessing if new email content types or campaigns comply with consent.
Periodic testing uncovers any issues early before they become CCPA violations. It also highlights areas to further strengthen your privacy practices and subscriber relationships.
While the CCPA is limited to California today, more states are starting to propose similar consumer privacy laws. In the next section, we'll look at how email compliance may need to evolve for other state regulations.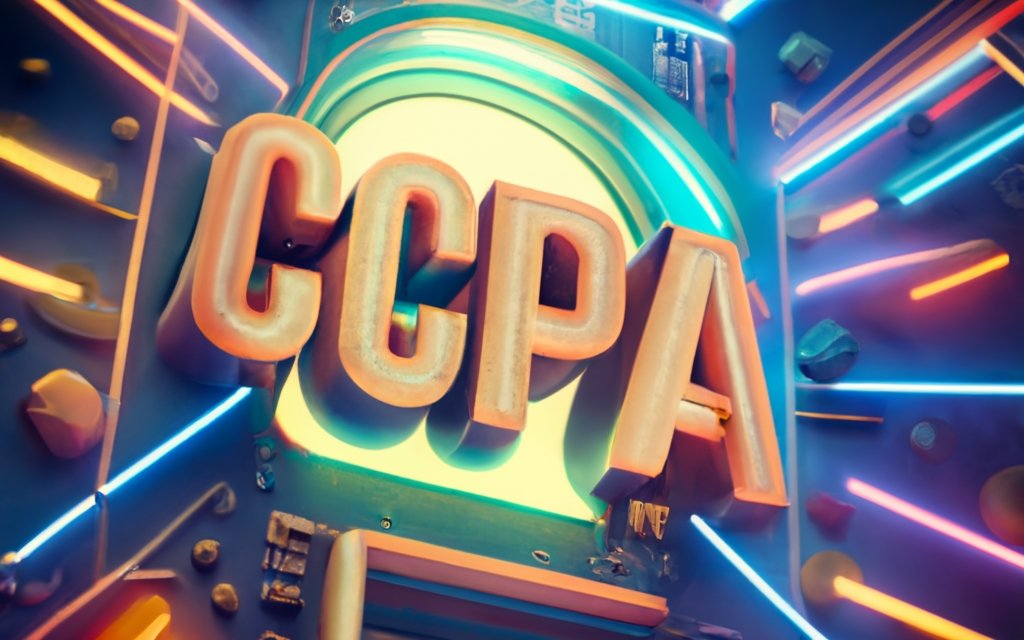 Email Marketing Compliance in Other States
While the CCPA currently only applies to California residents, other states are starting to impose similar consumer privacy laws. Email marketers should track these developments and prepare for expanded requirements.
Virginia Consumer Data Protection Act (CDPA)
Virginia was the second state to enact a comprehensive consumer privacy law. The CDPA takes effect January 1, 2023 and shares similarities with CCPA regarding:
Requiring transparent disclosures around data collection and usage
Honoring opt-outs from targeted advertising
Responding to consumer requests for data access or deletion
Prohibiting discriminatory treatment for exercising rights
Allowing monetary damages for data breaches
Key differences are CDPA's wider scope beyond California residents and not requiring opt-in consent. The provisions however signal a move towards stricter data privacy regulations.
Colorado Privacy Act (CPA)
Set to take effect July 2023, the Colorado Privacy Act introduces consumer rights like:
Opting out of data sharing and targeted advertising
Accessing and requesting deletion of collected data
Correction of inaccurate personal information
The law shares common ground with CCPA but does not require disclosures or explicit consent when collecting data. Fines for non-compliance start at $20,000 per violation.
Utah Consumer Privacy Act (UCPA)
Utah's version focuses more narrowly on restricting use of sensitive consumer data by government entities. Starting December 31, 2023, it requires government agencies to:
Only collect the minimum data needed to fulfill duties
Retain data only for the required duration
Obtain consent before sharing or selling data
It imposes fines up to $2,500 per violation for non-compliance. While limited to public sector, UCPA signals tighter privacy oversight.
Other emerging state privacy laws
So far, California, Virginia, Colorado and Utah have operationalized comprehensive privacy regulations. But over 25 other states have proposed bills introducing similar consumer protections:
Washington Privacy Act: Modelled after CCPA giving users transparency and control over data.
Connecticut Data Privacy Act: Expands rights like access, deletion and opting out of data sales.
Massachusetts Information Privacy Act: Adds requirements around data minimization and retention periods.
As more states build on frameworks like CCPA, email compliance will need to adapt accordingly in the coming years.
Though state laws have nuances, their common principles are giving users visibility and control over personal data. Marketers that proactively realign practices to respect privacy stand to gain subscriber trust and avoid regulatory infractions.
In the final section, we'll discuss the future outlook for privacy laws and how brands can prepare.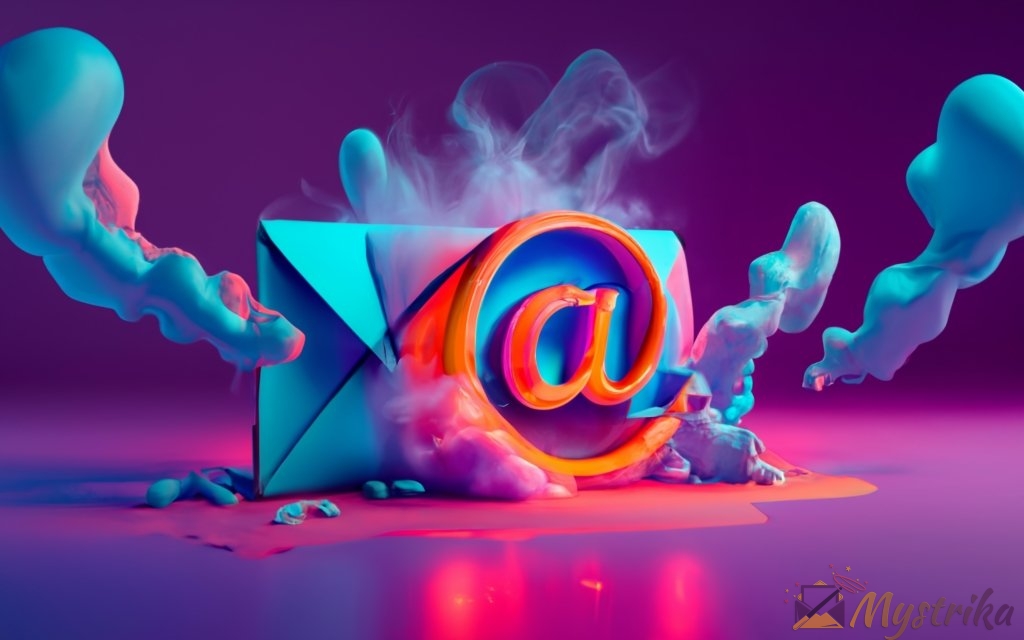 Final Thoughts on CCPA and Email Marketing
With data privacy laws on the rise, email marketing strategies should evolve to be more consent-centric. Though adapting to regulations like CCPA takes work initially, brands that respect consumer privacy stand to strengthen trust and loyalty.
The future of data privacy regulations
Looking ahead, consumer privacy laws are likely to proliferate with bipartisan support. Points to consider:
Federal privacy legislation may emerge that standardizes requirements nationally.
More states will build on frameworks like CCPA that give users transparency and control.
Expect continued focus on regulating how personal data can be collected, used, and transferred.
Global laws like GDPR will influence policymakers proposing new privacy laws.
Exemptions for direct business-to-consumer communications may narrow over time.
Enforcement and penalties will steadily increase for non-compliant companies.
Regardless of uncertainties, one certainty is that data privacy oversight will grow, not diminish.
Prioritize transparency and consent
To maintain trust amidst stricter privacy laws, brands should:
Disclose collection and usage of consumer data transparently.
Obtain unambiguous, affirmative consent before engaging audiences.
Provide easy opt-outs adhering to legal rights like data deletion.
Develop stringent protocols for securing and limiting data access.
Document consent collection for accountability.
Refresh practices continually as regulations evolve.
Proactively optimizing for consent lays a strong foundation for compliance as privacy laws expand.
Make privacy a key part of your strategy
Rather than viewing privacy regulations as restrictive, smart marketers can build them into their strategy to separate themselves:
Lead by putting user rights and transparency first, not legal minimums.
Use consent measures to establish direct relationships grounded in trust.
Turn compliance tasks like breach notifications into opportunities to strengthen engagement.
Invest in systems and staff needed to respect user preferences at scale.
Make consumer privacy a core brand value that attracts loyal subscribers.
Leaning into privacy establishes your reputation as an ethical, conscientious brand that subscribers want to engage with.
While data privacy presents new considerations for marketers, its purpose is honorable – to return control over personal information back to consumers. As regulations mature, preserving user rights can coexist with responsible data usage to deliver personalized experiences users value. With some adjustments, privacy-focused marketing strategies can flourish and deepen audience loyalty.
Key Takeaways
The CCPA introduces new requirements around obtaining consent, managing opt-outs, and responding to consumer requests.
Brands must clearly disclose data collection policies and get affirmative opt-in consent when email addresses are collected.
Subscribers have the right to opt-out of data sales or request deletion under CCPA. These choices must be respected.
CCPA response timelines mean brands must action and validate consumer data requests within 45 days.
Consumer email addresses cannot be resold or used for third-party advertising if the user opted out of data sharing.
Compliance involves updating opt-in methods, data policies, opt-out processes, and consent records.
Prioritize transparent communication and unambiguous consent collection even beyond basic legal compliance.
More states are enacting privacy laws granting users transparency and control over personal data.
Build privacy-focused practices into customer engagement strategies to gain trust and avoid infractions.
Though adapting to regulations takes effort initially, respecting consumer privacy is both the lawful and ethical path forward for marketers.
Frequently Asked Questions
Q: Does CCPA apply to my small business or startup?
A: CCPA only applies to companies exceeding $25 million in annual revenue or that buy/sell data of 50,000+ consumers or devices. Smaller businesses are currently exempt.
Q: Can I still send promotional emails to California subscribers?
A: Yes, you can continue email marketing to subscribers that consented. But CCPA introduces requirements around transparent opt-in consent and managing unsubscribes.
Q: How should I document consent collection under CCPA?
A: Maintain records like date/time of opt-in, consent language seen, confirmation received, and any later consent updates. This evidence will help demonstrate CCPA compliance.
Q: What if a California user submits a data deletion request?
A: You must honor verifiable consumer requests for data deletion by completely and permanently erasing their data from your systems within 45 days.
Q: How do I handle browser Do Not Track signals under CCPA?
A: To align with the right to opt-out, marketers should not send emails or use data of subscribers that enabled Do Not Track.
Q: Can I charge consumers a fee for responding to access requests?
A: No, CCPA prohibits charging consumers for responding to or fulfilling data access requests. Data portability may carry reasonable fees in the future.
Q: How often should I audit for CCPA compliance?
A: Review your email practices, opt-in consent process, and data policies at least quarterly to ensure they still meet evolving CCPA requirements.
Q: What happens if I suffer a data breach affecting California users?
A: CCPA requires prompt breach notification to affected consumers. You may also be liable for civil damages if reasonable data security was not in place.
Let me know if you need me to add any other common questions and answers related to CCPA and email marketing.