🚀 Ready to turbocharge your sales game in 2023?
Say goodbye to outdated strategies and buckle up for the ultimate guide to crafting a sales engagement strategy that wins hearts.
🌟 Let's turn "maybe" into "heck yes" – your guide to sales success starts here! 💪
What is Sales Engagement and Why It Matters
Sales engagement is one of those amorphous terms that gets thrown around a lot these days. But what does it actually mean?
At a basic level, sales engagement refers to the interactions between sales reps and prospects throughout the buyer's journey. It encompasses everything from initial outreach to closing the deal and beyond.
However, effective sales engagement in today's digital landscape involves much more than just communications. It's a comprehensive strategy that aligns sales, marketing, and customer success teams to optimize the entire customer experience.
When done right, sales engagement can have a tremendous impact on business growth. But before we get into the benefits, let's break down exactly what sales engagement is and how it differs from sales enablement.
Defining Sales Engagement
Sales engagement includes all touchpoints and interactions between prospects/customers and the sales representatives tasked with converting them.
According to Salesforce research, the average B2B customer engages with sales reps more than 5 times before purchasing. And consumers have come to expect ultra-personalized experiences throughout their buying journey.
That means sales engagement encompasses both one-to-one human interactions and automated nurturing touchpoints across multiple channels. This could include activities such as:
Sending personalized outreach emails
Making phone/video sales calls
Following up via text or social media messaging
Scheduling sales meetings with booking tools
Sending nurturing email sequences
Providing product demos
Directing prospects to gated content offers
Monitoring prospect/customer behavior and responses
The focus is on tracking and optimizing engagement across every phase, from initial prospecting to post-sale customer success.
Sales engagement platforms and software give organizations visibility into these interactions and help sales teams deliver consistent, relevant, and valuable touchpoints. But it takes strategies beyond technology to truly excel at sales engagement.
Difference Between Sales Engagement and Sales Enablement
Sales engagement and sales enablement are complementary disciplines, but they have distinct definitions:
Sales Enablement is the process of preparing sales teams with the training, content, tools, and support resources they need to successfully engage prospects and customers.
The emphasis is on equipping reps to sell efficiently. Enablement provides the foundations for effective engagement.
Sales Engagement focuses directly on active interactions throughout the buyer's journey to build relationships and guide purchasing decisions.
While enablement gives reps the keys, engagement puts them in the driver's seat. One empowers selling, the other directly influences buying.
Some examples of sales enablement activities include:
Content development
Defining sales processes
Providing CRM access and engagement tools
Writing call scripts and email templates
Sales cadence development
And as mentioned previously, examples of sales engagement activities include:
Conducting sales calls
Sending follow-up emails
Scheduling meetings
Running webinars
Managing chat and text conversations
Entering data into CRM
Think of it like this: Enablement establishes the infrastructure and groundwork, while engagement is the actual application of those resources in live customer interactions.
When sales enablement and engagement work in harmony, sales teams have the foundations and capabilities to nurture prospective buyers into satisfied, long-term customers.
Importance of Sales Engagement for Business Growth
We've established what sales engagement involves on a tactical level. But what makes it a vital strategy for modern organizations?
The importance of sales engagement stems from the evolving B2B buying process. Consider that:
The average B2B buyer is 57% through their journey before engaging with sales teams.
93% of customers view sales teams more as trusted advisors than aggressive sellers according to Salesforce.
78% of customers expect consistent interactions across all departments according to CSO Insights.
Customers today hold the power. They're self-educating and developing opinions before ever talking to a sales rep.
This leaves a small window where sales teams can provide value, establish credibility, uncover needs, and influence decisions. That window is the sales engagement process.
Effective sales engagement does the following:
Starts conversations early by monitoring digital body language and initiating outreach at the ideal time
Adds value through insights and helpful resources rather than canned sales pitches
Builds trust through helpfulness and understanding vs. pressure selling
Positions partnership over product-pushing
Remains consistent across channels and touchpoints based on buyer preferences
Guides strategically by nurturing buyers through each stage towards a mutual win
Without this buyer-centric foundation, sales professionals end up presenting solutions to already decided customers rather than collaborating on solutions with engaged prospects.
And without the right sales engagement approach, organizations miss out on new business opportunities and struggle to retain existing customers.
Benefits of Implementing a Sales Engagement Strategy
When executed effectively, a sales engagement strategy powered by alignment across revenue teams produces remarkable growth.
Research by Aberdeen Group found that companies utilizing sales engagement platforms saw:
45% higher annual contract value
34% higher team attainment of sales quotas
7% larger average deal sizes
6.6% increase in conversion rates of prospects to customers
Additionally, CSO Insights discovered that sales enablement programs with strong engagement alignment resulted in:
26% higher revenue growth
25% larger quotas reached
24% faster average sales cycle
The takeaway? When sales teams can track, measure, and optimize engagement based on buyer signals, it directly translates into accelerated growth and exceeded revenue goals.
Other benefits include:
More productive reps – Sales engagement technology and strategies free up reps from manual data tasks so they can focus on customers.
Shorter sales cycles – Optimized interactions and hyper-personalization convert buyers faster.
Higher win rates – Data-driven engagement helps sales teams target the right accounts, contacts, and opportunities.
Expanded revenue channels – Visibility across every channel and touchpoint allows organizations to double down on what works.
Improved customer loyalty – Value-focused engagement fosters satisfaction and retention.
Now that we've made the case for prioritizing sales engagement, let's explore what elements comprise an effective strategy.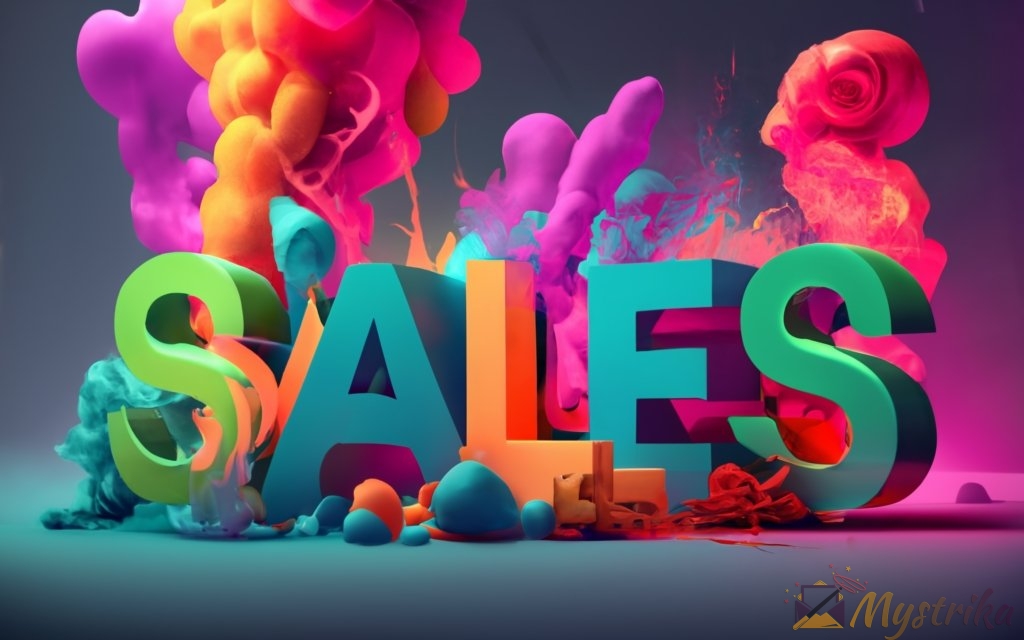 Crucial Elements of an Effective Sales Engagement Strategy
Now that we've covered the basics of sales engagement, let's explore the key elements that comprise an effective strategy.
Optimizing the engagement process doesn't happen by chance. It requires research, planning, technological integration, and data-driven optimization across seven core areas:
Researching and Understanding Your Target Audience
They say knowledge is power. But when it comes to sales engagement, knowledge about your potential customers is profit.
Without insight into your target audience, you end up marketing and selling into a vacuum. Your messages become generic, your solutions misaligned, and your outreach untargeted.
That's why the first step in crafting an engagement strategy is researching your total addressable market and defining your ideal customer profiles.
Your ideal customer profile (ICP) identifies the title, industry, size, geographic location, common pain points, and defining characteristics of your best-fit prospects.
This allows sales teams to identify the accounts with the greatest revenue potential and prioritize them in outreach. It also informs messaging based on the prospect's specific needs.
Some key research activities include:
Interviewing your current customers – Talk to your best customers to understand what made them buy, their journey, and why they stay loyal. Look for common themes.
Persona development – Build detailed archetypes of your ideal prospects. Explore their goals, challenges, behavior patterns, and priorities.
Market research – Use tools like SEMrush, Google Trends, and Alexa to analyze search traffic, trends, and competitors in your space.
Content consumption – Determine where your audience gets their information by exploring industry publications, influencer blogs, events, and social media.
Email list analysis – Review the companies, titles, and domains in your email lists to identify ideal firmographic fits.
Reviewing customer data – CRM and marketing automation data reveals engagement patterns across your existing pipeline and customers.
Sales conversation insights – Listen to sales call recordings and read historical deal records to identify motivations and goals.
This upfront research allows you to tailor every aspect of the sales engagement strategy to resonate with your audience.
Defining Your Sales Process Stages
Every prospect journeys through a progression of sales stages from initial outreach to closed deal. This is known as the sales funnel or pipeline.
To optimize engagement, you need to map your unique process end-to-end and define the customer experience at each stage.
A typical sales funnel consists of 5+ stages:
1. Prospecting – The initial research identifying target organizations and contacts. This could also include list building.
2. Lead nurturing – The top-of-funnel stage where marketing and sales teams develop awareness and interest through valuable content.
3. Qualification – Conversations to gauge fit, budget, authority, needs, and readiness to buy.
4. Presentation – Introducing your solution and showing how you can help meet their needs. Often involves demos, proposals, and quoting.
5. Negotiation – Overcoming objections, negotiating terms, pricing, and securing the deal.
6. Closed/Won – Signing the agreement and onboarding the new customer.
For each stage, map out:
The salesperson's responsibilities
Required stakeholder involvement
Average length and probability of advancing
Key questions to ask
Minimum qualifying criteria
Critical milestones or events
Ideal content or collateral to share
This level of documentation provides clarity for reps on what needs to happen at each part of the process to advance and win deals.
Selecting the Right Communication Channels
Sales teams have an ever-expanding array of channels to choose from when engaging prospects. This includes:
Email
Telephone
Video conferencing
Text messaging
Chat/messaging apps
Social media platforms
Marketing automation
3rd-party review sites
Direct mail
With so many options, how do you determine the right channels to focus on in your sales engagement strategy?
Tip: Create a Buyer Communication Matrix that maps your ICPs to their preferred engagement channels and platforms based on existing data and usage.
Prioritize channels where you can deliver an experience that aligns with your buyer's habits and expectations.
For example, certain personas may rely heavily on review sites when purchasing, while others make decisions purely through email and phone conversations.
Take a data-driven approach by reviewing metrics such as:
Email open, clickthrough, and response rates
Website analytics showing peak traffic sources
Chat and SMS response rates
Past deals credited to certain channels
Customer feedback on channel preferences
Concentrate on channels that allow you to be helpful, respond quickly, and build trust. Going overboard with an overwhelming variety of outreach mediums can have the opposite effect.
Crafting Value-Driven Messaging and Content
Did you know 45% of prospects say sales reps are unprepared in initial conversations according to Gartner?
It's clear that canned sales pitches no longer make the grade.
To truly engage modern buyers, sales teams need to adopt value-driven messaging tailored to their prospect's unique situation.
Some proven approaches include:
Educational content – Provide use-case guides, data reports, and expert perspectives to establish your authority and enrich the buyer's knowledge.
Industry insights – Share trends, developments, and new approaches making waves in the prospect's space to spark interest and discussion.
Case studies – Communicate specific examples of how you solved problems for customers exactly like the prospect.
Content offers – Introduce gated thought-leadership content and guide prospects on how to access it.
Thought partnership – Position your reps as trusted advisors who ask intelligent questions and provide strategic guidance.
Vision casting – Allow prospects to conceptualize their future state by illustrating what is possible working together.
Concierge updates – Send new educational content and event invitations proactively based on the prospect's interests and role.
Pre-emptive answers – Provide informative answers to FAQs prospects ask regularly to build credibility.
Relevant recommendations – Suggest helpful ideas tailored to the prospect's pain points without any expectation attached.
The focus needs to be on value first and product second – establishing your expertise and building interest before ever pitching a solution. This pull marketing wins more opportunities than traditional product-push messaging.
Setting a Structured Follow-Up Cadence
It takes multiple touches for prospects to gain enough trust and interest to convert. That's why implementing a structured follow-up cadence is critical to sales engagement success.
Sirius Decisions reports that 80% of all sales require at least 5 follow-up attempts after initial contact. However, most reps give up after 1 or 2 tries.
This represents a huge lost opportunity. Consistent nurturing outreach pays off in the form of more sales-ready prospects, shortened sales cycles, and higher win rates.
To maximize results, sales teams need to identify their ideal frequency of communication across each stage of the sales process and stick to it.
For example, typical sales nurturing cadences may look like:
Prospecting
Email 1 – Initial cold outreach
Email 2 – Follow-up message 3-5 days later if no response
Email 3 – Follow-up message 7 days after second email
LinkedIn connection request 10-14 days after initial email
Qualification/Discovery Calls
Call 1 – Initial discovery call
Email 1 – Recap email within 24 hours of call
Email 2 – Value-driven drip campaign email 3 days later
Call 2 – Follow-up call 5-7 days later
Presentation/Demo
Call 1 – Initial demo
Email 1 – Thank you recap email within 24 hours
Email 2 – Invitation to continue conversation 3 days later
Call 2 – Q&A call 5-7 days later
Work backwards from desired sales cycle length and buyer expectations to map the optimal intervals and variety of communications across the customer's journey.
This allows you to be helpful and valuable without becoming a nuisance – finding the perfect engagement balance.
Leveraging Technology and Automation
It would be extremely difficult (if not impossible) to coordinate effective sales engagement across teams and channels without the right technology.
Sales engagement platforms and tools allow organizations to:
Track every interaction and buyer behavioral signal
Gain visibility into prospect engagement across channels
Automate repetitive administrative tasks
Quickly analyze performance data
Ensure optimal hand-offs between departments
Continuously optimize based on results
Critical applications to consider include:
CRM/MAP – The core system housing all prospect/customer data and managing interactions.
Sales engagement platform – For executing/tracking outbound campaigns across channels like email, phone, SMS, and social.
Email tracker – To monitor email open/response rates and trigger actions based on behaviors.
Marketing automation – For nurturing web, form, and gated content interactions with prospects.
Meeting scheduling – To instantly book sales calls and meetings right from email and CRM.
Conversation intelligence – To analyze sales calls and translate insights into coaching and improvements.
Intent data – To identify high-priority prospect accounts exhibiting buying signals.
Predictive analytics – To model deal probabilities and optimize sales plays for each opportunity.
Leveraging the right sales tech stack allows organizations to build the infrastructure for sales engagement excellence.
Analyzing Performance Metrics and Results
The final crucial element of sales engagement is measurement. As management guru Peter Drucker famously stated:
"What gets measured gets improved."
Effective sales engagement is impossible without monitoring and analyzing results to continually refine and enhance efforts.
Key performance indicators (KPIs) to track include:
Lead response rate – The percentage of prospects that open and/or respond to outreach across channels.
Sales qualified lead (SQL) conversion rate – The percentage of leads that become sales qualified/ready after initial nurturing.
Marketing qualified lead (MQL) conversion rate – The percentage of marketing-generated leads that turn into SQLs.
Opportunity win rate – The percentage of qualified deals ultimately won vs lost.
Average deal size – The mean deal value over a given period.
Customer lifetime value – The predicted long-term sales revenue from a customer.
Customer retention rate – The percentage of customers retained over a given timeframe.
Average sales cycle length – The mean time from initial contact to closed sale.
Cost per lead – The average spend to acquire a new sales lead.
Regularly analyzing KPIs like these helps uncover what elements of the sales engagement strategy are performing and which need adjustment. This data-informed approach leads to continual optimization.
Now that we've reviewed the foundational components of an effective sales engagement strategy, let's walk through putting this into practice.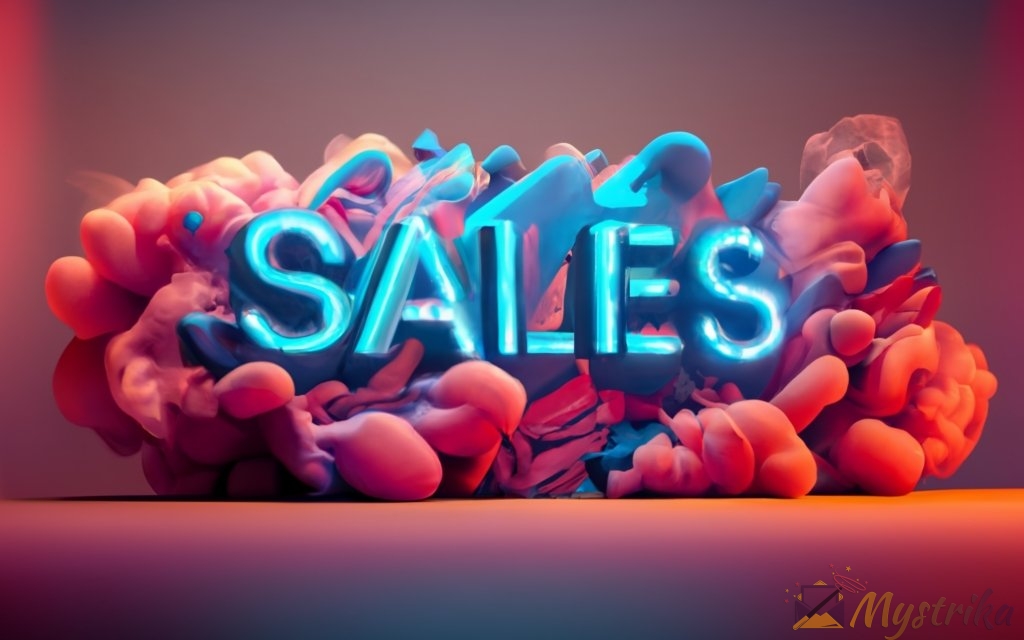 Step-by-Step Guide for Creating Your Sales Engagement Strategy
We've covered the essential elements of an effective sales engagement strategy. Now let's walk through the step-by-step process for bringing this strategy to life within your organization.
Perform In-Depth Market and Buyer Research
We'll start at the beginning with market research to deeply understand your potential customer base.
Identify your total addressable market – Define the demographics, firmographics, size, and other characteristics of your broader universe of prospects. Use tools like Hoover's, ZoomInfo, and LinkedIn Sales Navigator to analyze market factors.
Conduct buyer interviews – Speak directly with current and past customers to gain insights into their buying journey, goals, and thought processes.
Build ideal customer profiles – Synthesize your findings into archetypes of your perfect-fit prospects, detailing their attributes, behaviors, challenges, and psychographics.
Map your buyer's journey – Outline the typical stages and steps your prospects move through to make purchase decisions. Note key events, questions, and milestones.
Perform content gap analysis – Review the content your audience consumes to determine areas where you can add more value. Identify their pain points and topics of interest.
Analyze customer and prospect data – Comb through historical pipeline and CRM records to uncover patterns in engagement, deal progression, and buyer characteristics.
Listen to past sales calls – Pick out verbal cues, topics, objections, and motivations commonly discussed in discovery calls with prospects.
This "voice of the customer" work provides the blueprint for developing your sales engagement strategy. Continue gathering market insights periodically to keep your approach aligned.
Map Out Your Sales Process in Detail
Next, clearly document your current sales methodology and map the exact progression a new prospect follows from initial contact to customer onboarding.
Be sure to specify:
Each stage in your sales funnel
Activities involved at each part of the process
Criteria for advancing prospects to the next stage
All sales reps and teams involved at each point
Average timeframe or cycle length per stage
Any systems, documents, or resources needed
This helps identify friction points in the process and areas for better alignment. It also allows you to match engagement strategies to each step of the buyer's journey.
Determine Communication Channels and Messaging Strategy
With a documented sales process in place, the next step is selecting channels and crafting messaging that will resonate at each stage.
Start by analyzing the channels where your prospects currently spend time and your team's capabilities in leveraging those mediums effectively.
Prioritize channels where you can be responsive, deliver an experience aligned with buyer expectations, and easily track performance.
Common sales engagement channels include:
Email
Phone
SMS/Text
Video conferencing
Chat/messaging
Marketing automation
Social media
Review sites
Once you've narrowed down top channel options, outline the types of messaging and content you'll employ via each throughout the sales process to provide value.
For example, educational content for early nurturing, case studies during comparisons, expert Q&A sessions when evaluating, and success planning materials after purchase.
Document how sales reps should leverage channels and messaging in a buyer engagement blueprint to maximize relevance while minimizing repetition.
Set Follow-Up Timelines and Cadence
With stages mapped and channels/messaging set, it's time to define your follow-up strategy.
Analyze historical deal records and pipeline data to determine:
How many follow-up touches are needed to advance leads?
What's the ideal interval between different types of engagements?
Which sequences lead to the highest conversion rates?
How does frequency vary across stages and channels?
Then document structured follow-up cadences tailored to reach and nurture prospects across the sales funnel without being perceived as annoying or pushy.
Clearly specify the:
Planned sequence of outreach activities
Channel, format, and messaging for each touch
Days or weeks between engagements
Target response rate to advance prospects
For example:
Prospecting
Email 1 – Initial outreach
Email 2 – Follow-up if no response in 4 days
LinkedIn Connection Request – 10 days after initial email
Presentation
Call 1 – Initial demo
Email 1 – Thank you/recap email within 1 day
Email 2 – Provide related resources 3 days later
Call 2 – Q&A/follow-up in 7 days
Systematizing effective follow-up timing improves conversion rates and sales productivity.
Identify Key Metrics to Track and Analyze
To continuously optimize the performance of your sales engagement strategy, you need to identify key performance indicators (KPIs) to monitor results.
Important metrics to consider across stages include:
Lead response rate
Sales qualified lead conversion rate
First contact to opportunity creation cycle time
Opportunity win rate
Average deal value
Customer retention rate
Sales activity volume by channel
Email open/clickthrough rates
Content consumption and web visit data
Choose a core set of KPIs that will indicate the efficiency and ROI of your sales engagement processes, and set benchmarks for desired results.
Leading sales organizations track 8-12 key metrics weekly or monthly to gauge what's working and what needs improvement.
Select Sales Engagement Technology Stack
To operate a data-driven sales engagement strategy at scale, a strong technology foundation is required.
Key applications to evaluate include:
CRM – The central database for capturing prospect/customer information, interactions, and deal records.
Sales engagement platform – For outbound cadence execution across email, phone, SMS, chat, and more.
Email tracking – To monitor open, click, and response activity per email.
Conversation intelligence – For recording, analyzing, and improving sales calls.
Intent data – To identify high-priority accounts and buying signals.
Marketing automation – To nurture inbound leads through automated campaigns.
Predictive analytics – To optimize deal opportunity scoring and sales plays.
Select tools that will cohesively support implementation of your sales engagement strategy and processes.
Develop Accountability and Ongoing Optimization Plan
The final step is to establish procedures for continuously honing your sales engagement approach over time.
Set regularly recurring meetings to review latest performance data and discuss needed adjustments to strategy and processes.
Train your sales team on how to most effectively utilize your chosen platforms and tools to reinforce adoption.
Implement mechanisms for reps to provide feedback on what sales engagement tactics are/are not resonating with prospects.
Build structured assessments, coaching, and skills training into onboarding of new hires to propagate best practices.
Maintain focus on refining engagement around the buyer's needs vs. sole focus on converting deals.
Continually pilot new ideas in limited campaigns and expand those demonstrating positive results.
Disciplined accountability and willingness to experiment will keep your sales engagement strategy ahead of the curve long-term.
The Path to Sales Engagement Excellence
Optimizing the end-to-end sales engagement process is a journey, not a destination – but one with sizable rewards for revenue growth, customer retention, and team productivity.
While the foundation lies in research and planning, embracing innovation, technology, measurement, and tweaking based on real-world results pushes strategies to the next level.
By implementing these steps, your sales organization can engage buyers in more meaningful ways and accelerate sales cycle velocities.
Now let's explore some key pitfalls to avoid on the road to sales engagement excellence.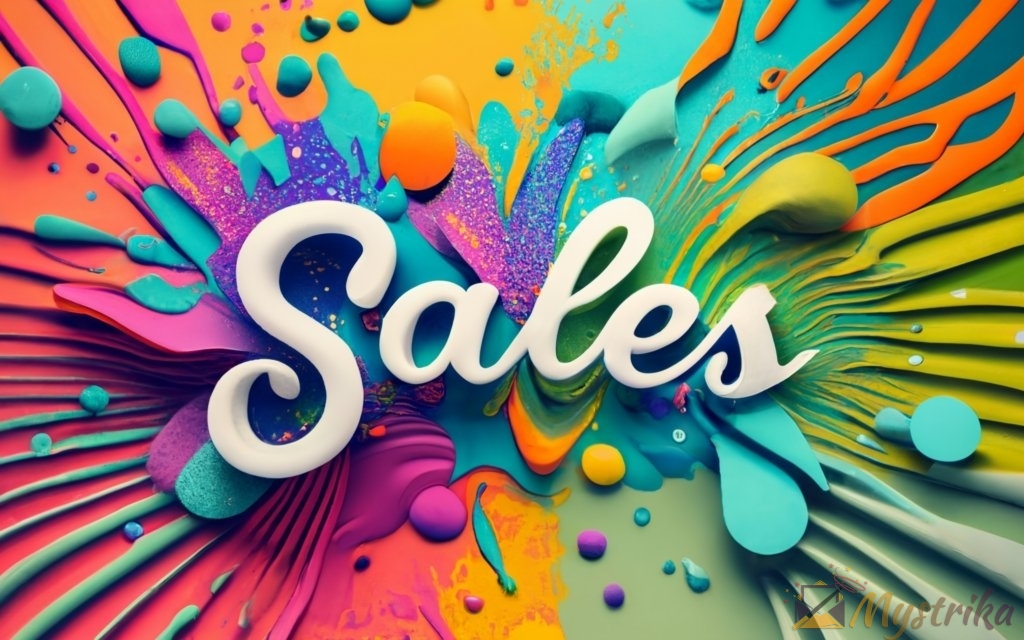 Implementing and Optimizing Your Sales Engagement Strategy
Rolling out a sales engagement strategy takes more than just documentation and technology. To drive adoption and continuous improvement, you need processes for training, feedback, analysis, and refinement.
Let's explore best practices for activating your strategy to quickly gain traction along with optimizing results over the long-haul.
Train Your Team on the New Strategy and Tools
The first priority is ensuring your sales team understands the strategy and how to effectively utilize supporting tools.
Set expectations – Communicate how sales engagement is a priority for hitting revenue goals and why adopting new processes is critical.
Get buy-in – Involve sales reps in providing input on strategies to build trust and belief in the plan.
Host kickoff workshops – Walkthrough the engagement strategy, provide training on new platforms, and set implementation timelines.
Schedule ongoing training – Follow-up with refreshers on how to get the most from your sales tech stack and revisit methodology.
Highlight benefits – Communicate quick wins and showcase results teams are driving with the new strategy to reinforce adoption.
Address concerns – Listen to team feedback to uncover any confusion or friction points that need resolution.
Proper training and change management ensures sales reps understand what optimal sales engagement looks like and how the provided tools enable it.
Set Up Process for Collecting Feedback and Insights
Sales reps engage directly with prospects and customers every day. So empower reps to share insights that can inform strategy improvements.
Roundtable discussions – Host regular forums for reps to provide open feedback on what's working or needs adjustment.
Surveys – Create monthly or quarterly polls to capture sales team perspectives on adoption challenges, buyer tendencies, tool effectiveness, and more.
1-on-1 interviews – Meet with top performers to get their tips for engagement success and solicit ideas for optimization.
Account reviews – Discuss specific prospect interactions in-depth to determine needed content, messaging, or channel additions.
Tool for ongoing ideas – Provide a way for reps to submit engagement enhancement ideas anytime like a shared Google doc.
Bug/issue tracking – Let reps flag technical problems or product enhancement requests related to sales tools.
Continuous rep input ensures your strategy evolves based on real customer engagement experiences rather than top-down assumptions.
Review Analytics Frequently and Make Data-Driven Adjustments
The most powerful mechanism for optimizing sales engagement is analyzing data and results.
Schedule regular reviews of KPIs, metrics, and reports to check performance against goals and benchmarks. Look for:
Response and conversion rates trending down
Longer deal cycles and reduced win rates
Low adoption for certain tactics or content
Channels and messages producing fewer conversions
Changes in prospect behavior patterns or preferences
Diagnose the reasons behind any metrics declines using tools like:
CRM reports – Funnel stage volumes, age of leads/opportunities, stuck deals
Marketing analytics – Web visits, content views, form conversions
Sales engagement analytics – Email/call volume, open/response rates
Call scoring tools – Language patterns, emotions, talk-time ratios
Surveys – Explicit feedback on preferences and experiences
Then pinpoint areas of underperformance and develop hypotheses for improvement testing.
Refine Follow-Up Cadence and Messaging Based on Results
One of the easiest sales engagement elements to optimize is your follow-up strategy.
If you find prospects going cold before converting or overall response rates decreasing, revisit your cadence. Analyze whether:
Too many days are lapsing between touches
You need more/less touches overall
Follow-ups lack valuable information
Messaging needs to better reflect buying stage
Experiment with:
Shortening or lengthening follow-up intervals
Adding more calls vs emails
Providing new content, offers, or resources
Testing subject lines and body copy
Asking for feedback on approaches
Continually monitor data and tweak your nurturing rhythm until you find the right cadence to keep prospects engaged.
Continually Test and Identify Top Performing Channels and Content
Just as cadence needs to stay aligned with the buyer, so does your choice of channels and messaging.
Leverage A/B testing and performance data to determine optimal ways to reach and converse with prospects.
Examples of experiments to run include:
Email nurturing vs. phone follow-ups
Long-form content vs. short snippets
Trial offers vs. discounted pricing
Text sequences vs. more emails
Consultative language vs. promotional
Video demos vs. face-to-face meetings
Look for the channels, messages, and content that consistently drive higher engagement and conversion rates. Then double down on those best-fit activities.
Automate Repetitive Tasks to Enhance Efficiency
Sales engagement technology only provides value when properly adopted by teams. Make sure reps take full advantage by documenting and instilling automation best practices:
Data capture – Log emails, calls, voicemails, and meetings automatically with zero manual effort.
Basic segmentation – Use lead scores, titles, etc. to automatically group contacts for tailored messaging.
Email sequencing – Set up automated nurturing tracks to educate and engage prospects.
Reporting and notifications – Configure real-time data alerts and scheduled reports to eliminate time-consuming analysis.
Meeting scheduling – Enable web booking forms, chatbots, and calendar integrations to eliminate manual back-and-forth.
When repetitive and administrative tasks are automated, reps gain more time to have meaningful engagements via value-added conversations.
Maintain Focus on Customer Experience and Value
As you analyze data and refine approaches, it's vital to view all sales engagement decisions through the lens of customer experience.
Evaluate whether changes will:
Make the buying journey easier for customers
Solve more of the prospect's challenges
Communicate your value more clearly
Build transparency and trust
Deepen relationships beyond the transaction
If optimizations don't enrich the customer's experience and perception of your partnership, they lead you down the wrong path.
The litmus test for sales engagement improvements is simple:
Will this help our customers reach their desired outcomes and enrich their business?"
If the answer isn't a resounding yes, back to the drawing board.
Achieving Ongoing Sales Engagement Success
The strategies above allow organizations to start strong with implementing sales engagement while continually improving results over time.
But the work never stops. Consistent training, feedback, analysis, and innovation are required to stay ahead.
By instilling these disciplines and aligning around customer value, sales teams can consistently execute engaging experiences that turn prospects into satisfied lifelong customers.
Now that we've covered successful implementation, let's discuss common pitfalls to avoid on your optimization journey.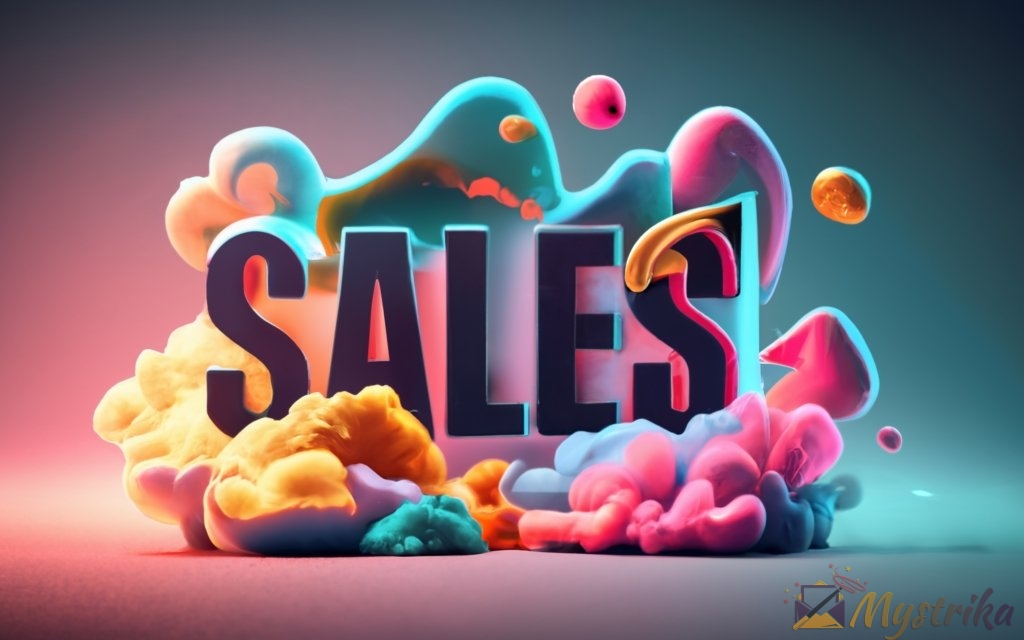 Mistakes to Avoid with Sales Engagement Strategies
When executed effectively, sales engagement creates magic. But when missteps happen, results suffer.
Let's review common pitfalls that derail success and how to course-correct:
Failing to Personalize Outreach and Messaging
In the digital age, buyers expect ultra-tailored experiences, not generic sales messages.
Lack of personalization in engagement is a huge missed opportunity. According to Salesforce research, 96% of customers say personalization improves their experience.
Yet 72% believe companies need to work harder at personalizing sales interactions.
Common personalization mistakes include:
Rushing initial outreach without researching the prospect's specific context
Using one-size-fits-all scripts that ignore unique needs
Failing to reference previous conversations or material viewed
Sending mass non-targeted emails vs. tailored messaging
Discussing generic industry pain points rather than specific challenges
This impersonal approach destroys credibility fast.
To avoid this misstep:
Research prospects before contacting them – their role, initiatives, company, etc.
Reference specifics in opening messages – "I saw on LinkedIn you just joined as…"
Ask questions to uncover hot buttons – "What challenges have you faced with…?"
Note interactions and respond accordingly – "Thanks for opening my capability deck…"
Use data to guide tailored content recommendations – "Based on your role, this eBook may be helpful…"
Personalized engagement demonstrates you truly know your prospect and their context.
Neglecting Follow-Up and Assuming One Touch is Enough
Another common sales engagement mistake? Giving up too fast.
It takes multiple touches for prospects to recognize, trust, and decide to engage with new sales reps.
But according to Salesforce, 44% of sales reps give up after 1 follow-up attempt. And 80% stop after 3 tries.
This leaves massive opportunity on the table. For example:
22% of prospects require 6+ touches before responding
17% of appointments come from the 5th or later follow-up
8+ touches quadruples contact rates vs just 1 attempt
To avoid losing deals to early disengagement:
Set minimum follow-up attempt requirements before moving prospects to nurturing
Create structured nurturing sequences with 6+ varied touchpoints
Use engagement data to identify optimal channel and frequency combinations
Monitor deal progression rates to adjust strategies as needed
Ask for feedback on why prospects opt-out to improve relevancy
The biggest sales engagement mistake is giving up the chase too fast rather than nurturing persistently.
Not Leveraging Analytics and Data to Improve Approach
How do you know what sales engagement strategies are moving the needle if you don't diligently track results?
Although robust sales analytics and reporting capabilities exist, many teams fail to take advantage.
According to BI Vision, one-third of organizations still don't have a formal sales analytics program in place.
And Forrester finds less than 40% of sales teams frequently use dashboard insights to adjust strategies.
This leaves sales leaders guessing rather than relying on data to improve engagement.
Consequences of a "metrics-blind" approach include:
Inability to identify and double down on what's working
Continuing to waste time on ineffective channels and content
Failure to optimize messaging for each prospect persona
Missed opportunities to shorten sales cycles
Lack of personalized coaching for poor performing reps
To leverage the full power of sales analytics:
Track engagement rates for channels, offers, content types, and follow-up cadence
Set up real-time monitoring for changes in prospect behaviors
Create automated reports and notifications when KPIs trend down
Map metrics to stages to diagnose sticking points and bottlenecks
Use conversation intelligence to identify top sales rep verbal engagement tactics
Cutting-edge sales teams analyze data continuously to systematically enhance sales engagement.
Over-Reliance on Certain Channels Without Testing and Diversifying
Does your sales engagement strategy lean too heavily on specific channels while ignoring others?
Although reps may have personal preferences for certain communication mediums like email or phone, buyers differ in their responsiveness.
According to Mailgun, only 2% of sales happen in the first cold call while 80% take 5+ contacts across channels.
Relying solely on one or two channels leaves you in the dark around the broader engagement combinations that convert best for different personas.
To avoid this tunnel vision:
Maintain variety in your outreach programs – email, social, chat, phone, and more
Consistently test new approaches, offers, and channels in market segments
Track multi-touch attribution to see the channel mix driving conversions
Get feedback from prospects on channels they prefer and why
Monitor channel usage data and digital body language for changes over time
Keep innovating with emerging methods as technology evolves
Although certain channels may pull ahead, diversity hedges your bets long-term as buyer tastes change.
Forgetting to Continually Educate and Update Sales Team Strategies
Even the best sales engagement approach grows stale and outdated over time as markets, trends, and buyer habits shift.
But CSO Insights finds nearly two-thirds of sales managers only update strategies when they start underperforming rather than proactively.
And few teams have structured systems for continual training. According to ATD Research, sales reps only spend an average of 28 hours per year in training.
This knowledge deficit leads to misalignment with what works today for sales engagement.
To stay ahead of the curve:
Host quarterly sales engagement strategy working sessions to review data and refresh approaches
Maintain a living playbook of proven messaging templates, scripts, objections, and content offers
Benchmark competitor tactics and implement observed best practices
Share regular 5-10 minute microlearning modules on engagement skills
Incorporate emerging methods and tools through pilot campaigns and testing
Poll reps on any areas of confusion to identify gaps and provide clarity
Consistent education and evolution ensures sales engagement mastery persists across teams.
Trying to Close Deals Too Early Without Proper Nurturing
What's the harm in pushing hard for the sale at first contact?
Prematurely pressuring prospects to purchase backfires by:
Signaling you care about your goals more than their needs
Squandering trust and credibility built through nurturing
Increasing likelihood of objections and deal stagnation
Forfeiting the chance to provide further value that wins deals
Potentially contaminating accounts for future opportunities
According to Corporate Visions, only 23% of stakeholders are ready to buy at initial sales contact.
So apply the brakes and avoid rushing the sales engagement finish line.
Be patient and nurture prospects by:
Focusing first meetings on building rapport, not proposing
Setting proper expectations that purchasing requires an evaluation process
Using value-driven content to guide prospects through information gathering
Following up consistently and addressing questions to advance prospects closer to decisions
Watching for buying signals like product inquiries and budget discussions to time closing conversations
Proper sales engagement nurturing results in more billion-dollar relationships built on trust – not transactions pushed through on brute force.
Sales Engagement Missteps Hobble Growth
Even small misguided approaches to sales engagement can have outsized negative business impacts over time.
But armed with the awareness of these potential pitfalls, sales organizations can self-correct and enhance processes.
Now let's connect everything we've covered into a concise checklist for sales engagement excellence.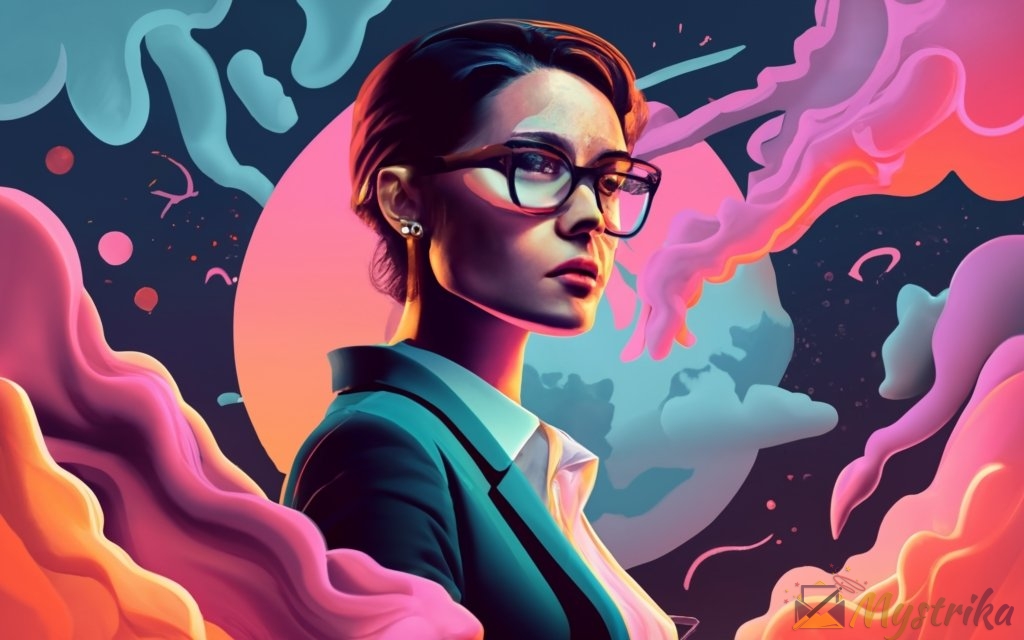 Key Takeaways and Next Steps for Sales Engagement Excellence
We've covered a lot of ground when it comes to crafting a winning sales engagement strategy. Let's recap the key takeaways:
Summary of Best Practices for Sales Engagement Strategy
Know your audience – Research prospects, industries, and accounts thoroughly to tailor messaging and interactions.
Map the sales journey – Document your sales process end-to-end to optimize each stage.
Prioritize channels strategically – Identify where your prospects are most responsive and focus there.
Lead with value – Establish expertise and trust before ever pitching products.
Follow a cadence – Set ideal frequency and intervals for sales nurturing touchpoints.
Leverage technology – Use tools to efficiently execute and analyze engagement.
Track analytics – Monitor metrics constantly to diagnose bottlenecks and improvement areas.
Train thoroughly – Ensure sales teams understand and adopt best practices.
Get frequent feedback – Solicit rep input on prospect interactions to refine approaches.
Innovate nonstop – Continually test new strategies and don't become complacent.
Stay aligned to buyer needs – View all decisions through the lens of enriching customer experience.
These principles set the foundation for sales engagement excellence when comprehensively embraced.
How the Right Technology Supports Sales Engagement Success
Leveraging the optimal technology is pivotal for sales engagement strategy implementation at scale.
Core platforms to provide your sales team include:
CRM – Central prospect/customer relationship hub
Sales engagement software – Multi-channel outreach orchestration
Email tracking – Open/response monitoring and triggering
Conversation intelligence – Call analysis for improving message resonance
Marketing automation – Web and content nurturing automation
Business intelligence – Robust reporting and analytics for data-driven decisions
Predictive sales tools – Scoring models and intelligence for prioritizing and optimizing sales plays
Combined, these technologies provide the infrastructure to track interactions, automate processes, and continuously enhance performance.
Investing in Optimization and Agility for Long-Term Results
Sales engagement excellence doesn't stop with the initial strategy rollout. Truly progressive organizations institute ongoing fine-tuning mechanisms.
Schedule regular reviews – Hold quarterly strategy reviews to discuss latest metrics, trends, and refresh priorities.
Solicit continuous feedback – Use surveys and forums to capture sales team engagement insights.
Foster innovation – Encourage new ideas through contests and incentives for rep-proposed experiments.
Promote ongoing education – Offer microlearning, training refreshers, and peer coaching continuously.
Monitor the market – Regularly research buyer trends, competitor tactics, and leverage emerging best practices.
Benchmark often – Assess performance against sales organizations leading indicators consistently.
Recognize and scale successes – When pilot programs produce positive results, expand them further.
World-class sales engagement requires building adaptability into team DNA via structured optimization mechanisms.
Self-Assessment Questions to Evaluate Your Sales Engagement Readiness
Looking for a quick diagnostic of your current sales engagement proficiency? Ask yourself:
How thoroughly have we researched our target audiences and mapped detailed buyer journeys?
How closely are our follow-up messaging and cadences tailored to each prospect's context?
How much time do reps spend on manual administrative tasks vs. value-added engagement daily?
How many of our communication channels see under 25% prospect response rates?
How frequently are sales leaders reviewing engagement performance data and making adjustments?
What is our process and cadence for updating reps on latest optimal engagement strategies?
How much money and resources are invested into sales engagement tools and training annually?
Do we have a system for sales reps to quickly propose and test engagement enhancement ideas?