The world of sales is constantly evolving. With new technologies, strategies, and economic conditions shaping the marketplace, sales professionals need to stay sharp. While nothing can replace hands-on experience, one of the best ways to build your skills is by reading the latest sales books.
But with thousands of options out there, how do you know which sales books are really worth your valuable time in 2023?
That's what we're here to help with! In this ultimate guide, we'll be sharing the top 50 sales books that every seller should read this year. Whether you're a sales manager looking to take your team to the next level or an individual contributor aiming for that promotion, these books offer valuable insights that can give your career a serious boost.
Let's take a quick preview of the key topics we'll be covering:
Sales Strategies and Methodologies: Learn proven frameworks like consultative selling, the challenger model, SPIN selling, and more from the experts who created them. We'll dive into the specific techniques that will help you prospect better, understand customers, craft compelling messages, and consistently close more deals.
Sales Psychology and Mindset: Selling is an inherently psychological endeavor. Learn how to build habits for success, leverage motivational techniques, and adopt the resilient mindsets of top performers. These books provide science-based approaches to reaching peak sales performance.
Management and Leadership: Whether you're leading a sales team or just selling yourself, management skills are critical. We'll explore important books on managing teams, influencing and negotiating, as well as coaching and developing sales talent.
Emerging Trends and Technologies: Selling today looks very different than it did a decade ago. We'll look at important books covering changes like virtual selling, leveraging sales tech and AI, and implementing data-driven approaches.
And those are just a few of the topics we'll be covering! Overall, our goal is to curate the very best books that will help sales professionals stay ahead in 2023. After all, knowledge is power in the world of sales. The more you understand about your prospects, industry, and role, the better equipped you'll be to have productive sales conversations and close more deals.
We've researched extensively and gathered recommendations from sales leaders around the world to compile this list. Every book featured here offers unique value and actionable advice that can be applied immediately to improve sales performance.
Whether you read them from cover to cover or use them to brush up on key concepts as needed, these sales books represent an invaluable collection of expertise from the top minds in the field. Instead of spending years trying to gain knowledge through your own trial and error, you can leverage the experience of those who have been there before.
Let's get started exploring the best sales books for 2023!
Essential Strategies for Sales Success
Mastering essential sales strategies and skills is critical for achieving success in today's competitive marketplace. Whether you're looking to improve your prospecting, refine your presentations, or become a better negotiator, having the right strategies and mindsets can make all the difference. In this section, we'll explore some of the best sales books focused on equipping you with core competencies needed throughout the sales process.
Prospecting and Lead Generation
Prospecting is the lifeblood of sales, yet it's an area that many salespeople struggle with. Put simply, if you aren't generating sufficient leads and prospects to fill your pipeline, you'll struggle to meet your sales goals. Here are some excellent books on mastering prospecting:
Fanatical Prospecting by Jeb Blount
One of the best recent books on prospecting, Fanatical Prospecting tackles the mindsets and tactics required to fill your pipeline in the modern age. Blount focuses on leveraging technology to prospect across multiple channels, while keeping human-to-human relationships at the core. Read this book to learn social selling strategies, email outreach tips, and how to break through and connect with elusive prospects.
The Lost Art of Cold Calling by Anthony Iannarino
Cold calling still offers tremendous potential, yet it's a dying art these days. Iannarino brings it back to center stage in this book, revealing time-tested approaches to set more meetings, build rapport quickly, get decision-makers on the phone, and leave memorable voicemails. Learn to leverage cold calling without being perceived as pushy or salesy.
New Sales. Simplified. by Mike Weinberg
An excellent primer on sales prospecting, Weinberg's book provides a proven blueprint for identifying potential customers, building pipelines, and nurturing leads. It's packed with real-world examples and actionable tips on social selling, email, using CRM data, and quantifying prospecting activities. If you're new to prospecting, this is a great foundational read.
Qualifying and Understanding Customers
Once you've generated promising leads, the next step is qualifying whether they are a good fit. Separating hot prospects from time-wasters is critical. Here are fantastic books on qualifying leads and deeply understanding customer needs:
The Challenger Customer by Brent Adamson, Matthew Dixon, Pat Spenner and Nick Toman
The authors of The Challenger Sale return with a look at the flip side of the equation – the customer. This book provides an incisive framework for identifying which customers are likely to be receptive to change, and how to mobilize them to advocate for your solution. For complex B2B sales, it's essential reading.
The Lost Art of Closing by Anthony Iannarino
Closing sales starts long before you ask for the order. Iannarino focuses on the crucial gap between getting a lead and closing the deal. Read this book to learn qualification criteria, advanced questioning techniques, and how to determine real decision makers to position yourself for closing.
Emotional Intelligence for Sales Success by Colleen Stanley
Stanley makes a compelling case that leveraging emotional intelligence is essential for sales success. This book will help you become more attuned to customer's unspoken needs and emotions, ask better questions, demonstrate authentic empathy, and establish trust-based relationships that lead to sales.
Presentations and Messaging
To move prospects through your sales funnel, you need messaging and presentations that resonate. These books offer invaluable tips for crafting compelling stories and value propositions.
Building a StoryBrand by Donald Miller
In this engaging book, Miller breaks down his proven StoryBrand messaging framework used by countless businesses. You'll learn how to craft your brand messaging around a central character – the customer – who encounters a problem and traverses a journey guided by your brand's solutions.
Value-Based Selling by Tom Reilly
Reilly has advised countless sales organizations, and this book distills that expertise into an approach centered around communicating concrete value. He provides specific guidance on quantifying your value prop, structuring compelling value propositions tailored to the buyer, and positioning yourself as a trusted advisor.
Pitch Anything by Oren Klaff
Klaff brings a fresh perspective to presentations with his STRONG method for pitching. If you want to engage audiences, establish credibility, inspire commitment, and handle objections – all while avoiding common pitching mistakes – this book offers counterintuitive and highly effective tactics.
Negotiating and Closing Deals
Finally, when prospects are ready to buy, you need the skills to navigate negotiations and consistently close deals. Here are excellent resources:
Never Split the Difference by Chris Voss
A master class in high-stakes negotiations from an FBI hostage negotiator, this book reveals tactics for establishing trust, gaining the upper hand, and exerting influence in any situation. The principles apply as much to sales scenarios as hostage crises – this is a must-read for sharpening your negotiation abilities.
The Secrets of Closing the Sale by Zig Ziglar
From one of the most iconic sales trainers of all time, this book is a treasure trove of closing tactics, question frameworks, and scripts for ushering reluctant prospects over the finish line. Ziglar's enthusiastic, motivational style makes this book a pleasure to read as you build your closing skills.
The Lost Art of Closing by Anthony Iannarino
Iannarino's book dedicates several chapters to the closing phase, providing science-backed tactics for responding to objections, asking for commitments to advance the sale, and establishing an end game. Use this book to learn and practice closes ranging from "the summary" to "the urgency close."
There you have it – a deep dive into sales books covering essential strategies and skills every seller needs to learn. Prospecting, understanding customers, persuasive messaging, negotiating, and closing deals represent the core competencies required to excel in sales. Invest time studying the masters in these areas, and you're sure to see your performance reach new heights.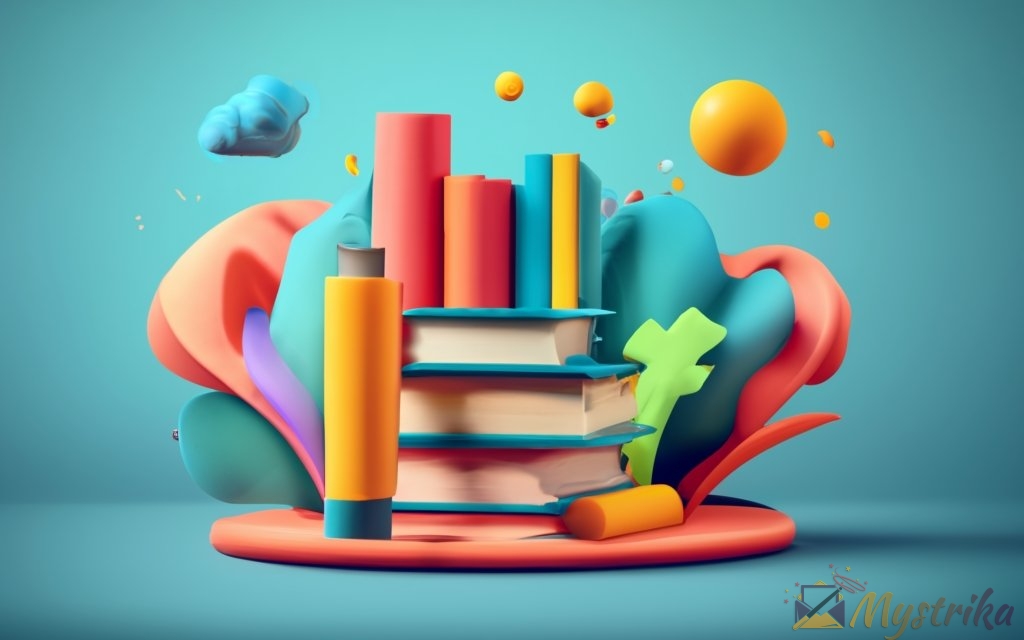 Sales Methodologies and Models
Beyond individual sales skills, adopting a proven sales methodology or framework is critical for achieving predictable, scalable success. Sales leaders should familiarize themselves with influential models like consultative selling, the challenger approach, SPIN selling, and solution selling. Here are some of the best books to learn about these impactful sales models:
Consultative Selling
The consultative sales approach focuses on understanding customers' unique needs and crafting tailored solutions. Rather than a one-size-fits-all pitch, the salesperson acts as an expert consultant guiding prospects. Here are great resources on consultative selling:
The Consultative Sales Approach by Mack Hanan
Hanan literally wrote the book on consultative selling in the 1970s, outlining a framework focused on customer collaboration and long-term relationships. This book lays the foundation, walking through the consultative sales process, skills for trust-building and advising, and how to implement it in any industry.
The New Consultative Seller by Hanan and Tony DiLeonardi
An update of Hanan's seminal work, this book adapts the consultative approach to modern sales. The authors provide guidance on consultative selling strategies including orchestrating buyer consensus, quantifying the value of your advice, and earning executive access.
The Trusted Advisor by David H. Maister, Charles H. Green, and Robert M. Galford
While not strictly a sales book, this excellent read explores the mindsets and approaches needed to become a truly trusted consultant and expert advisor. The insights apply directly to differentiating yourself through consultative sales.
Challenger Sales Model
First popularized in the book "The Challenger Sale," this model leverages research showing that top sales performers take a more assertive approach. Rather than accommodate the customer, they challenge them to consider new perspectives and solutions. Relevant books include:
The Challenger Sale by Matthew Dixon and Brent Adamson
The seminal book that introduced the Challenger model, Dixon and Adamson outline five profiles – the Hard Worker, Lone Wolf, Problem Solver, Relationship Builder, and Challenger. Data shows Challengers consistently outperform across industries by teaching customers to think differently.
The Challenger Customer by Brent Adamson, Matthew Dixon, Pat Spenner and Nick Toman
The follow-up to their blockbuster hit, this book explores how sales teams can spot, engage, and empower customers who are inclined to challenge the status quo. The authors provide strategies to mobilize innovator and early adopter customers as your champions.
The Challenger Sale Field Guide by Matthew Dixon and Brent Adamson
This handy field guide makes it easy to implement the principles from The Challenger Sale. With summaries of key concepts, practical exercises, and action plans, it's a valuable accompaniment to the original book for putting the model into practice.
SPIN Selling Model
SPIN stands for Situation, Problem, Implication, and Need-Payoff. Developed by Neil Rackham after exhaustive research, it provides a framework for navigating complex, large-scale sales through methodical questioning and positioning yourself as a problem-solver. Useful reading includes:
SPIN Selling by Neil Rackham
The pioneering book that introduced the SPIN methodology, Rackham lays out the four stages and question types sales reps should progress through when selling high-value products and services. This is the definitive guide to SPIN for major B2B sales.
SPIN Selling Fieldbook by Neil Rackham
This fieldbook provides the tools and templates for putting SPIN selling into practice. With planning checklists, sample dialogues, and training exercises, it makes it easy to implement the SPIN methodology within your sales organization.
The SPIN Selling Companion by Tony Rutty
Rutty builds nicely on Rackham's work by providing additional frameworks, scripts, and examples of how to execute SPIN selling in today's environment. From email outreach to social selling, it extends SPIN across modern sales channels.
Solution Selling
Popularized by the Miller Heiman Group, solution selling involves aligning your product or service with the customer's strategic needs and defining the value proposition. Relevant titles include:
The New Strategic Selling by Robert Miller and Stephen Heiman
This classic text introduced the solution selling process that focuses on reaching mutual agreement with the buyer on problems and solutions. It emphasizes aligning sales messaging with each customer's unique pain points and objectives.
Solution Selling Fieldbook by Keith Eades and Tony Rutty
As a great companion to Miller and Heiman's book, the Selling Fieldbook offers tools, templates, and exercises for putting solution selling into practice. This tactical guide makes the methodology easy to apply and teach to sales teams.
Solutions Selling: Creating Buyers in Difficult Selling Markets by Michael Bosworth
Bosworth builds on the foundational solution selling model with insights tailored specifically for selling high-value, customized solutions. His SPIRIT methodology extends solution selling for complex scenarios requiring vision, credibility, and strategic alignment.
Equipping your sales team with proven models like these can dramatically improve sales performance and outcomes. The best sales organizations invest heavily in establishing expertise in consultative selling, the challenger approach, SPIN, and other methodologies matched to their market. While foundational sales skills are always essential, internalizing one or more of these frameworks can help any seller achieve greater success and predictability in sales.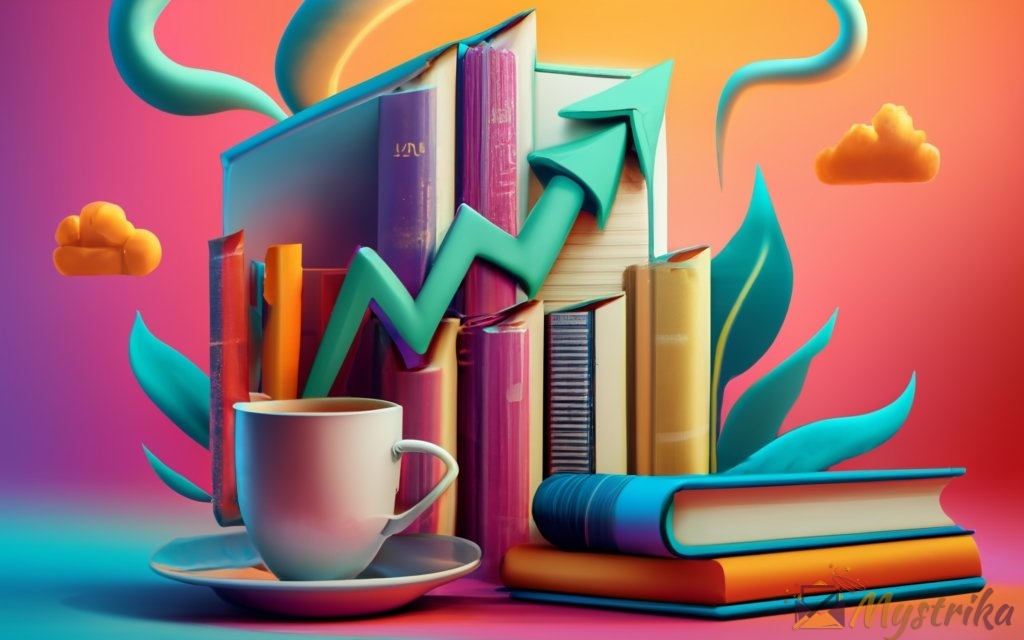 Sales Psychology and Mindset
In many ways, selling is a psychological endeavor. The ability to motivate yourself, understand customers, leverage psychology to persuade, and nurture critical habits will dictate sales success. This section explores excellent books on the mental side of selling:
Psychology of Selling
Understanding sales psychology can give you an edge. These books break down the subconscious drivers behind people's actions and how to ethically influence them:
Influence: The Psychology of Persuasion by Robert Cialdini
This seminal work explains the six universal principles that drive human behavior: reciprocity, commitment, social proof, authority, liking, and scarcity. Mastering these principles is essential for establishing influence and getting favorable responses.
Yes!: 50 Scientifically Proven Ways to Be Persuasive by Noah Goldstein, Steve J. Martin, and Robert Cialdini
Written as a follow up to Influence, this book explores 50 key persuasion and influence techniques employed by social psychologists and compliance practitioners. The insights reveal why certain persuasion approaches are effective and how to ethically apply them.
The Small BIG: Small Changes That Spark Big Influence by Steve J. Martin, Noah J. Goldstein and Robert Cialdini
The authors build even further on Influence by zooming in on small but powerful changes that can have an outsized impact on influencing people. By slightly tweaking your messaging, framing, requests, and environment, you can dramatically improve sales outcomes.
Motivational Sales Books
Maintaining motivation through the ups and downs of a sales career is critical. These inspirational page-turners get your mindset right:
The Compound Effect by Darren Hardy
This motivational classic focuses on the power of small, consistent actions compounded over time to drive massive results and success. Hardy provides an energizing kick-in-the-pants to start implementing the disciplines and habits needed to accomplish your biggest goals.
Think and Grow Rich by Napoleon Hill
Hill studied the principles and secrets that led to the success of historical business giants like Henry Ford, Thomas Edison, and John D. Rockefeller. This book distills that wisdom into positive thinking principles and mental exercises that empower you to achieve your full potential.
The 10X Rule by Grant Cardone
10X your results by taking "massive action" – that's the core message from ultra-high performer Grant Cardone. Through inspirational stories and profiles of highly successful individuals, Cardone provides a roadmap for breaking through limiting beliefs and acting decisively to achieve unprecedented success.
Sales Success Habits
Cultivating the right habits and mindset for sales excellence is imperative. Here are great resources:
How I Raised Myself From Failure To Success In Selling by Frank Bettger
Bettger's book is the classic primer on the positive habits, disciplines, and psychological strategies he used to evolve from a struggling salesman to the #1 performer. His approach of setting goals, tracking metrics, positive self-talk, and constant learning is timeless.
The High-Performance Mindset by Brendon Burchard
Motivation guru Burchard outlines the mindsets and mental habits needed to achieve extreme performance and breakthroughs. You'll learn concentration strategies, energy management tactics, tools for disciplined execution, and methods to enter flow states for peak productivity.
The Psychology of Achievement by Brian Tracy
This book condenses Tracy's decades of expertise on peak performance strategies into one volume. You'll learn how to leverage visualization, self-talk, motivation rituals, and more to actualize your potential. Tracy also provides specific exercises to implement the psychology of achievement.
The mental side of sales – the psychological techniques, motivating mindsets, and success habits – represent half the battle. Master these areas, and you'll gain an unbeatable edge for sales excellence. Keep these books close at hand to learn from the masters.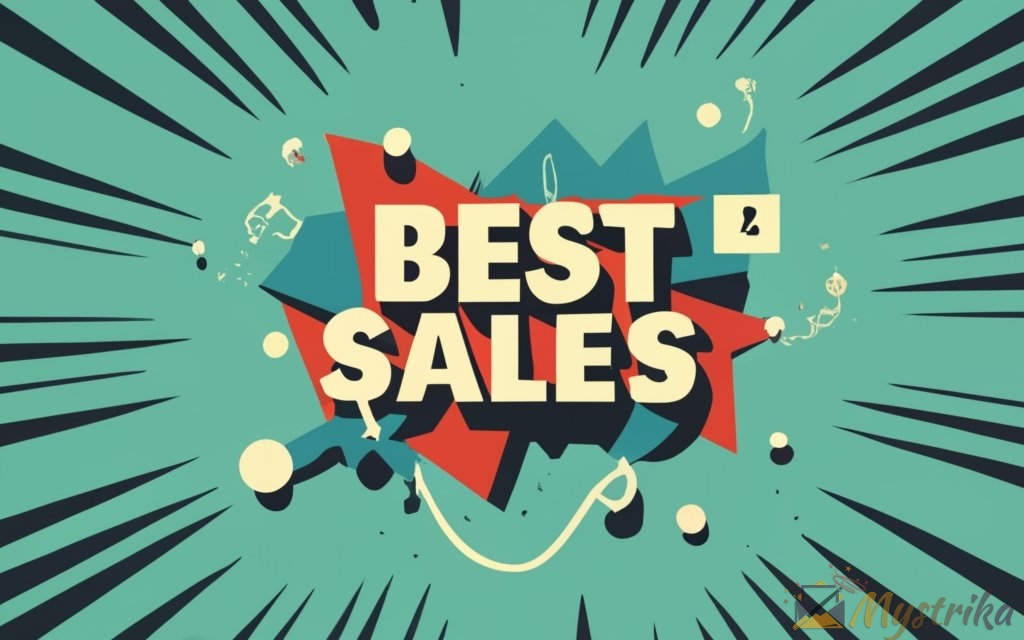 Management and Leadership
Succeeding in sales isn't just about your individual performance. To achieve your full potential, you need management and leadership abilities. Whether you're aiming for a promotion to sales manager or currently lead a team, these books will equip you with the skills to motivate teams, influence stakeholders, and drive results.
Sales Management
Managing a sales team comes with unique challenges. Master them with these insightful reads:
Sales Management Simplified by Mike Weinberg
Weinberg knocks down common management myths, excuses, and mistakes to focus on the fundamentals of sales leadership. With blunt, actionable advice on coaching, pipelines, metrics, talent, and culture, this book simplifies the path to sales excellence.
Cracking the Sales Management Code by Jason Jordan
Jordan leverages rigorous research into metrics and behaviors that truly drive sales performance. The book provides a strategic blueprint for optimizing team structure, sales enablement, talent development, forecasting, compensation, and more.
The Sales Leader Playbook by Nathan Jamail
Jamail mixes motivation with actionable tactics in this playbook for leading high-performance teams. With an emphasis on mindset, culture, and coaching, it's loaded with real-world examples and practical leadership wisdom. This book will inspire you to new levels.
Negotiation and Influence
Sharpening your ability to negotiate win-win outcomes and influence stakeholders is pivotal for salespeople. Helpful titles include:
Never Split the Difference by Chris Voss
Learn hostage negotiation tactics from an FBI expert that will allow you to handle objections, influence discussions, and consistently gain the upper hand in negotiations. This book takes your influencing skills to new heights.
Pre-Suasion by Robert Cialdini
The master of influence returns with cutting-edge insights into capturing people's attention before you attempt persuasion or make a request. Cialdini provides powerful pre-suasion techniques for priming people to say "yes."
Getting More by Stuart Diamond
Negotiation guru Diamond offers a wealth of insights tailored specifically to business negotiations. With tools to decode subtle cues from the other side, emotionally engage, and find real win-win solutions, this book makes deal-making much easier.
Sales Training and Coaching
Level up your team's capabilities with top books on sales training and coaching:
The Sales Development Playbook by Trish Bertuzzi
Discover step-by-step guidance, scripts, templates, and coaching advice to build a high-performing inside sales team. From recruitment to onboarding to skills development, this playbook shows you how to establish sales excellence.
The Coaching Habit by Michael Bungay Stanier
This book provides simple but potent coaching techniques centered around asking insightful questions and actively listening. Any sales leader can benefit immensely from learning these essential coaching skills.
Mindset Mastery by Sales Gravy
In this book, Jeb Blount and other sales experts provide frameworks, tools, and training modules for instilling a growth mindset oriented around constant improvement. It will allow your team to prosper through change and disruption.
Strengthening your management abilities, negotiation tactics, coaching, and influence is key for unlocking your full potential in sales. You simply can't rely on your own skills alone. Learn from the masters in these areas to excel as a leader.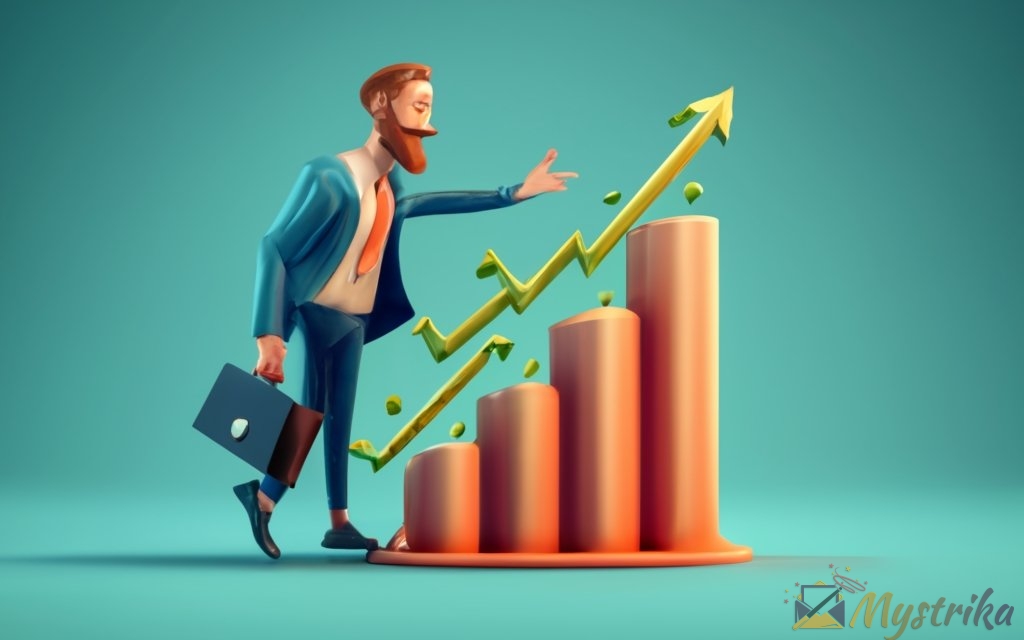 Sales Trends and Emerging Strategies
The sales landscape is constantly evolving as new technologies, strategies, and buyer behaviors emerge. Sales professionals must stay on top of the latest trends and equip themselves with the capabilities needed to thrive today. Here are key areas to focus on.
Virtual and Remote Selling
Many sales interactions now happen in digital environments. Mastering remote selling skills is a must. Helpful books include:
Remote Selling by Robert Frost
Packed with practical tactics, scripts, and video links, this book shows you how to sell remotely across technologies like phone, email, social media, and video conferences. Frost offers actionable advice for connecting with customers anytime, anywhere.
Virtual Selling by Jeb Blount
Blount provides a comprehensive playbook for remote selling, blending technology with human relationships. You'll learn strategies for kickstarting virtual relationships, delivering engaging video sales presentations, overcoming objections on calls, and closing remotely.
The Introvert's Edge to Networking by Matthew Pollard
While framed for introverts, Pollard's book provides networking approaches that work in virtual settings. Learn to craft contagious content, build targeted online networks, and leverage digital tools to generate leads.
Sales Technology and Automation
Leveraging sales technology and automation is now table stakes. Helpful knowledge includes:
The Sales Acceleration Formula by Mark Roberge
In addition to proven sales methodologies, Roberge provides excellent guidance on integrating technology tools at each stage of the sales process to boost productivity and effectiveness. This framework will accelerate your sales.
Predictable Prospecting by Marylou Tyler
While packed with prospecting tactics, Tyler's book also explores technologies like auto-enrichment, AI assistants, analytics, and engagement tracking to qualify leads faster and personalize outreach. This blended approach works.
Virtual Selling by Jeb Blount
Blount dedicates several chapters to leveraging tech for remote selling, including detailed guidance on choosing and implementing the right tools to enable sales team collaboration and effectiveness.
Data-Driven Approaches
Modern sales organizations should make data-informed decisions. Relevant titles include:
The Power of Data-Driven Sales by Chris O'Hara
O'Hara makes a compelling case for a data-centric approach to sales, from targeted prospecting to optimizing process to evaluating teams. With supporting data and frameworks for implementation, this book shows the power of data.
Cracking the Sales Management Code by Jason Jordan
Jordan thoroughly explores how to establish a data-driven culture, from choosing metrics aligned to sales objectives to setting quotas based on opportunity data and probabilities. It provides an excellent roadmap.
Sales Analytics by Ian Read
Read provides a primer on essential sales reports, key performance indicators, and visualizations to extract insights from CRM data. This will allow you to continuously improve strategy based on actions that produce real results.
Using Mystrika for Sales and Lead Generation
Mystrika is an excellent sales tool that can help streamline and optimize prospect outreach through built-in email automation, workflows, templates and more. Key benefits include:
Automated email warmup to increase inboxing rates
Detailed tracking of email opens, clicks and replies
Email templates and workflows to scale personalized outreach
Robust analytics dashboard to optimize approach
With Mystrika's array of capabilities, sales teams can engage more prospects in less time. The tool makes it easy to execute targeted, automated and personalized outreach campaigns that will generate more leads and opportunities.
To maximize sales productivity and results, investing in sales tools like Mystrika is a smart strategic move in today's digitally-driven world.
There you have it – a comprehensive overview of the most important emerging trends and technologies shaping modern sales. Combined with fundamental skills, embracing these new capabilities can propel your sales success.
Conclusion
There you have it – our grand tour through the 50 best sales books to read in 2023!
We've explored books covering the essential skills every salesperson needs, influential sales methodologies, critical psychology and mindsets for success, management and leadership abilities, as well as important emerging trends and technologies.
While we've covered a lot of ground, a few key insights are worth recapping:
Foundational competencies like prospecting, negotiating, presenting, and closing are still indispensable. Master these through continual learning from the classics and latest thinking.
Following an established sales methodology provides a more predictable path to success rather than reinventing the wheel. Choose a proven model aligned to your market.
Mindset, motivation and psychology play an enormous role in sales results. Cultivate the habits and thinking of top performers.
Great individual contributors don't automatically make great managers. Seek books on leadership, coaching, and influence to develop management skills.
Sales is changing quickly thanks to new technologies and buyer behaviors. Stay ahead of the curve rather than relying on dated approaches.
Of course, no list of 50 books will cover every great sales resource out there. Here are a few more that nearly made the cut:
The Lost Art of Follow Up by Anthony Iannarino
Conceptual Selling by Robert Miller
Way of the Wolf by Jordan Belfort
The Sales Playbook by David Dulany
Thethankyou Economy by Gary Vaynerchuk
Seeking out books written by true sales masters is perhaps the most valuable investment you can make in your career. I encourage you to pick 2-3 books from our list that resonate with your current focus areas or challenges.
Then dive in, absorb the wisdom, and implement the tactics. Let these experts provide mental models, skills, and confidence that can unlock your potential and accelerate your success.
Wishing you the best of luck in your selling journey throughout 2023 and beyond!
Frequently Asked Questions
Q: How do I choose which sales books to read from the huge selection out there?
A: Look for well-known, authoritative authors on the specific sales topics or skills you're trying to improve. Scan "Customers Also Bought" suggestions on Amazon for books often purchased together. Check best-seller lists and sales book rankings to surface consistently top-rated options.
Q: Should I read sales books cover-to-cover or skim for key insights?
A: It depends on your learning style and purpose. For deep training on a methodology, read comprehensively. For a quick skill refresh, jump to relevant chapters. Absorb as needed to apply insights immediately.
Q: What makes a truly great sales book stand out from average ones?
A: The best combine new insights with tried-and-true fundamentals. They blend research, data, stories, and experience into practical frameworks. Powerful sales books motivate you while providing actionable tactics to implement.
Q: Are sales books a substitute for real-world experience?
A: No – books supplement hands-on experience. However, books allow you to tap into the hard-won expertise of top performers much faster than learning through trial and error alone. Pair knowledge with practice.
Q: How often should sales professionals revisit these books?
A: Review books at least annually to reinforce key principles and assess if new approaches are needed. Re-reading classics often provides new perspective as your experience develops.
Q: Can I just get the main ideas from a summary rather than reading books in full?
A: Summaries can be helpful efficiency tools. However, you miss nuances, examples, and the authors' full vision. Prioritize reading complete books that are most relevant.
Q: What book genres are most valuable for sales professionals?
A: Top genres include sales fundamentals, leadership, psychology, persuasion, motivation, and specialized sales niches. Biographies of top sellers also provide great perspective.
Q: Which books offer the most value to sales managers vs. individual contributors?
A: For managers, focus on leadership, coaching, hiring, team-building, and strategy books. For individual contributors, methodology, skills, psychology, and motivation books will have more impact.