Is your B2B sales team stuck in an outdated relationship-building mindset? Learn how the challenger methodology flips the script on complex sales – and drives results. This comprehensive guide explores why challengers succeed, how to train reps, and real-world implementation tactics. Get ready to challenge customers and take control of the conversation.
What is the Challenger Sales Model and Methodology?
The challenger sales model is one of the most influential and effective selling methodologies for complex B2B scenarios. First introduced in 2011, it revolutionized the conventional wisdom that relationship-building was the key to sales success. Instead, the challenger model is based on the idea of taking control of the sales conversation and educating buyers on new perspectives.
But what exactly does it mean to be a "challenger"? And why does this approach work so well compared to other sales tactics? Let's break it down.
Overview of the Challenger Sales Model
The core premise of challenger selling is that sales reps should guide customers on how to think about their problems in fresh, innovative ways rather than just trying to meet their predetermined needs.
As Matthew Dixon and Brent Adamson framed it in their seminal book The Challenger Sale:
"The best salespeople don't just build relationships with customers. They challenge them."
Challenger reps excel at pushing buyers out of their comfort zone and teaching them something new that has a positive, tangible impact on their business. A few signature traits of challengers:
They deliver unique perspectives on the market and spark lively debates.
They have robust two-way communication skills to take the lead in sales conversations.
They understand customers' businesses as well as (or better than) the customers themselves.
They leverage this commercial insight to get buyers to view challenges as opportunities and commit to new solutions.
The methodology equips sales reps to take control of the sale rather than just reacting to prospects' needs. Challengers reshape how buyers perceive their problems and frame the sales rep's solution as the ideal fit.
This approach aligns well with modern buying behavior. B2B customers now spend only 17% of their time in interactions with potential suppliers during their decision journey. They conduct independent research on options well before engaging sales reps.
When customers do reach out to sellers, they often have preconceived notions and just want validation. Challenger reps don't just acquiesce to such assumptions. They take a consultative, insight-led approach to educate customers and exert more influence on the outcome.
Origins and History of the Methodology
The foundations of challenger selling trace back to famous author Geoffrey Moore's 2009 Harvard Business Review piece titled In a Downturn, Provoke Your Customers.
Moore argued that sales teams should "make customers reconsider the status quo" by using bold messaging around overlooked issues that "customers didn't know were hurting them." This "provocation-based selling" was positioned as an antidote to stagnating growth during recessions.
Matthew Dixon and Brent Adamson expanded on this seeds of this concept in their 2011 book The Challenger Sale. Their extensive research uncovered five distinct types of salesperson:
The Relationship Builder (focuses on emotional connections)
The Hard Worker (self-motivated and always goes the extra mile)
The Problem Solver (detail-oriented and reliable)
The Lone Wolf (maverick who follows their own instincts)
The Challenger (unique perspectives, lively debates)
They discovered challengers accounted for nearly 40% of high sales performers – over 5x more than relationship builders. For complex sales, over 50% of star reps were challengers.
This provided powerful evidence that challenging customers in the right selling situations leads to better outcomes than just building rapport and relationships. The methodology quickly gained traction in the B2B sales community.
Key Principles: Teach, Tailor, Take Control
The challenger approach is based on sales reps mastering three essential skills:
1. Teach
Challenger reps educate buyers by delivering fresh commercial insight about their market landscape. They spotlight issues the customer may not have realized they face and provide new frameworks for thinking about these problems.
This establishes credibility and makes the sales rep a trusted advisor rather than a typical product pitchman. Teaching also makes the customer more receptive to the rep's suggested solutions down the line.
2. Tailor
Next, challenger salespeople tailor their messaging to resonate with the specific needs of each stakeholder involved in a purchase.
They understand the technical leaders will care more about capabilities while the CFO is concerned about ROI. Adapting to various perspectives helps create consensus across the buyer's organization.
3. Take Control
Finally, challengers take the lead in navigating sales conversations and negotiations. They direct discussions with a firm grasp of the customer's goals and pain points uncovered during the teaching process.
The rep remains assertive when dealing with pricing and objections and exerts pressure to close the deal. This prevents the buyer from getting sidetracked evaluating endless options.
Mastering these three T's – teach, tailor, and take control – allows challengers to influence customers rather than just accommodate them. Their commercial insight makes the difference in winning complex deals.
Profile of a Challenger Sales Rep
Challenger reps bring a potent mix of attributes and competencies that enable them to implement this methodology successfully:
Strong communication skills – Excellent verbal and presentation abilities to deliver compelling teaching moments in a conversational way.
Curiosity and listening – Ask smart, probing questions to deeply understand a prospect's business priorities and pain points.
Industry and market knowledge – Research and leverage insights around customer trends, competitors, and innovations.
Confidence and persistence – A tenacious, competitive attitude shines through in taking the lead on sales calls without being overbearing.
Business acumen – Grasp both the customer's commercial context and the provider's value proposition to connect the dots.
Creativity – Bring innovative angles to sales conversations and pitch compelling visions for the future.
Flexibility – Adapt messaging and style seamlessly based on prospect knowledge level, feedback, and body language.
Commercial teaching skills – Structure interactions to efficiently convey fresh perspectives before transitioning to solution selling.
The right blend of soft skills and strategic thinking makes challengers influential teachers and trusted advisors in the eyes of customers. While the approach takes finesse, it delivers immense value during long B2B buying cycles.
The challenger methodology clearly resonates in the modern selling environment. No wonder so many leading sales organizations have embraced training programs and strategies based on Dixon and Adamson's research. When deployed effectively, it becomes a true competitive advantage.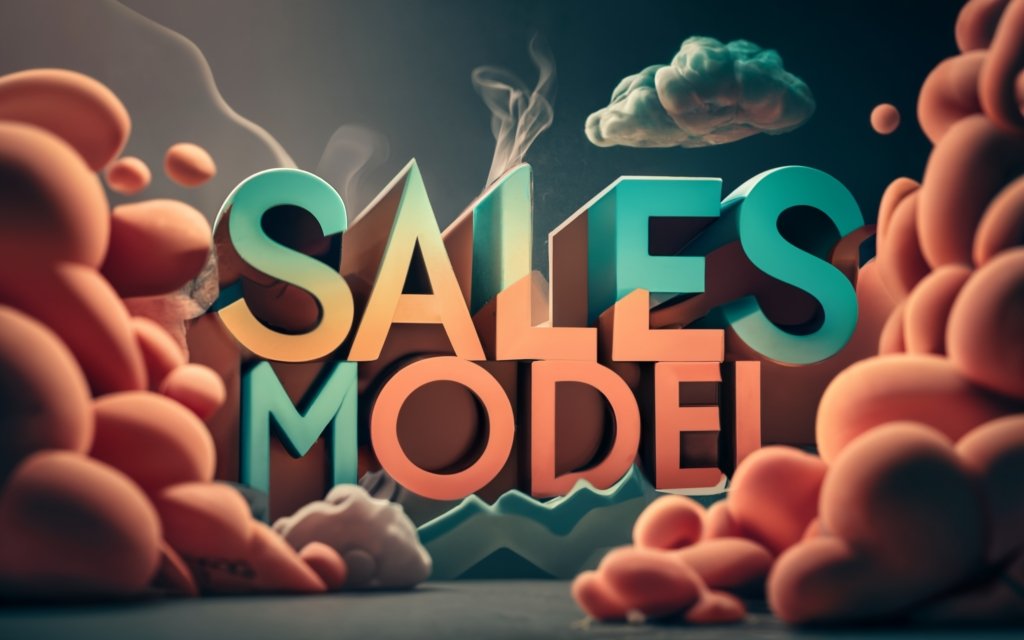 How to Implement Challenger Sales Training
Embracing the challenger methodology requires more than just telling reps to start acting differently. It demands training and enablement across individuals, teams, and the entire sales organization.
Steps for Sales Reps to Take a Challenger Approach
Transforming veteran reps or new hires into proficient challengers doesn't happen overnight. But following a systematic progression helps instill the core skills:
Learn the challenger principles and process – Salespeople first need to grasp the philosophy of commercial insight and taking control through teaching moments. Understanding the methodology helps reps visualize how to apply it.
Observe challenger selling live – Seeing peers model the approach effectively via live demos, recordings, and role playing accelerates the learning curve. Discussing observations afterward cements key takeaways.
Practice with low-stakes opportunities – Trying challenger tactics for smaller deals or trials lets reps master the choreography without high-pressure scenarios right away.
Get coaching and feedback – Sales managers should observe role-playing or live sales meetings to provide constructive feedback on what reps did well versus areas needing polish.
Refine through real-world application – As reps employ the methodology for critical deals, managers can fine-tune strategies based on review of transcripts, recordings, and win/loss analysis.
With each iteration, reps gain more fluency in delivering impactful teaching moments tailored to different prospect profiles. Like any complex skill, competence advances through purposeful practice and experience.
Turning Non-Challenger Reps into Challengers
Depending on their natural selling style, some reps may struggle to adopt the challenger mindset. For instance:
Relationship builders dislike creating too much tension or urgency.
Lone wolves prefer improvising versus structured teaching.
Problem solvers fixate on reactively answering RFPs.
Here are tips to help each profile evolve:
For relationship builders – Emphasize that taking control of conversations isn't rushing prospects; it's guiding them to discover smart solutions. They should still blend rapport-building with insight.
For lone wolves – Have them channel their maverick energy into crafting provocative insight that veers from the status quo. But focus this creativity within the framework.
For problem solvers – Sharpen their commercial skills to uncover needs prospects hadn't considered versus just responding to stated requirements. Broaden their perspective.
The key is customizing the training approach based on reps' inherent styles to ingrain challenger principles. Trade overly sharp edges for more pragmatic application.
Creating Challenger Sales Plays and Content
Sales plays capture challenger methodology in action for reps to model. They demonstrate how to navigate key scenarios such as:
Presenting provocative insight around a specific customer pain point.
Handling objections to a contrarian point of view.
Responding when prospects feel overwhelmed or rushed.
Transitioning smoothly from teaching to pitching your solution.
Likewise, equipping reps with challenger-aligned content assets accelerates their ability to deliver impactful teaching moments. Examples include:
Data-driven research on customer problems.
Case studies revealing insightful adoption strategies.
Relevant analogies, metaphors, and stories.
Conversation frameworks and keywords.
Presentation templates based on the methodology.
Content elements like these multiply the power of sales training. They give reps credible tools to execute the core skills in customer interactions.
Challenger Sales Training Courses and Programs
Formal training, certification, and technology equip sales organizations to ingrain challenger principles broadly.
Options for Formal Challenger Sales Training
Many leading online and offline training providers offer packaged programs to teach the challenger approach:
Instructor-led workshops – Certified experts walk teams through each aspect of the methodology via interactive lectures, demonstrations, exercises, and role plays over multiple days.
Virtual courses – Self-paced online modules let reps learn on their schedule through video lessons, knowledge checks, and downloadable resources.
Custom training – Bespoke experiential programs aligned to an organization's personas, assets, and use cases help reps translate theory into practice.
Change management – Activities before and after core training focus on gaining stakeholder buy-in, reinforcing adoption, and tracking ROI.
Certification – Testing reps on core concepts ensures proficiency in the methodology. Certified challengers become go-to peer resources.
While options vary in scale, duration, and delivery – formal learning experiences cement challenger capabilities.
Online Courses, Workshops, and Certifications
Here are some leading providers of challenger sales training solutions:
Challenger Inc](https://challengerinc.com/sales-training-solutions/) – The originators of the methodology offer comprehensive [challenger training programs spanning workshops, simulations, and an online learning platform.
Corporate Visions](https://corporatevisions.com/challenger-sales-training/) – Their [three-day bootcamps combine interactive instruction with video recording, observation, and feedback to ingrain skills.
Sandler Training](https://www.sandler.com/training/sales-training/challenger-sales-training) – [Two-day sessions on reframing conversations plus advanced challenger programs.
Richardson](https://www.richardsonsalesperformance.com/challenger/) – [Courses on disruptive messaging, tailoring, having bold sales conversations, and more.
Janek Performance Group](https://www.janek.com/challenger-sales-training/) – A [Challenger Sales Bootcamp blending virtual and in-person delivery.
These firms also offer certification testing to validate challenger competency. Some even integrate the training into popular sales CRMs and analytics tools via built-in methodology templates, messaging, and tracking capabilities.
Challenger Sales Methodology Software
Specialized software provides another avenue to reinforce challenger principles within existing sales processes and systems:
Embedded methodology frameworks – Templates guide reps to apply the right approach for each deal stage and scenario.
Context-specific content – CRM plugins surface relevant messaging and collateral based on customer outcomes.
Analytics integration – Data and recordings are automatically captured within existing platforms like Salesforce to aid coaching.
Auto reminders and tracking – Nudges ensure reps leverage key teaching moments and takeaways from training.
Virtual role playing – Simulate sales scenarios to practice approaches based on prospect profiles.
Conversation intelligence – Transcript analysis spots patterns on commercial teaching effectiveness for improvement.
Challenger training should flex to match each organization's workflows, systems, and personas. The right technology infrastructure multiplies its impact company-wide.
Adopting a Challenger Mindset and Skillset
Transforming individual reps into high-performing challengers also hinges on nurturing the right capabilities and beliefs.
Cultivating a Challenger Perspective and Attitude
Mindset contributes greatly to sales success. Help reps shift thinking by:
Reframing rejection – Teach them to expect some tension when challenging customers but stay persistent.
Encouraging intellectual curiosity – Foster interest in understanding what makes customer businesses tick.
Promoting business acumen – Get reps to think beyond products to industry trends and strategic outcomes.
Advocating creative solutions – Urge them to brainstorm unexpected ways to address customer priorities.
Inspiring boldness – Push reps to have courage bringing contrarian or controversial perspectives politely.
Developing consultative partners – Guide reps to build trusted advisor relationships by adding disproportionate value.
With the right perspective, reps grow more comfortable delivering insights that disrupt and educate customers.
Developing Strong Communication and Questioning Skills
Mastering the choreography of challenger conversations takes practice:
Asking probing questions – Uncover the strategic "why" behind stated pain points through curiosity.
Active listening skills – Detect underlying needs based on prospect cues. Paraphrase to affirm understanding.
Conversational storytelling – Make conceptual topics relatable through metaphor, analogy, imagery, and narrative.
Tailoring messaging – Adapt vocabulary, tone, depth, and style to each audience.
Delivering impactful presentations – Combine multimedia, visuals, and concise text to teach compellingly, not just pitch capabilities.
Responding to objections – Get reps comfortable countering concerns, skepticism, and pushback confidently but diplomatically.
Handling pricing pressure – Equip them to justify value, illustrate ROI, and negotiate firmly using shared metrics.
Sharpening these communication andInfluence abilities takes challengers frominsightful to irresistible.
Learning Prospects' Businesses Inside and Out
Challengers distinguish themselves through commercial insight based on deep customer knowledge. Enable them to:
Research prospects extensively – Mine current events, earnings reports, news articles, and other sources to identify pain points.
Audit existing accounts – Review past sales interactions andCRM data for clues on business priorities.
Interview subject matter experts – Engage presales engineers, product marketers, and industry veterans to learn technical and market context.
Monitor the competitive landscape – Examine competitor offerings, strategies, and messaging for points of differentiation.
Immerse in the industry – Attend events, read trade journals, follow influencers to absorb trends and challenges.
Make it personal – Have reps share what attracted them to the industry and why they care about its success.
Equipped with rich customer and market intelligence, reps can unearth problems waiting to be solved and position their solutions as the remedy.
With the right blend of perspective, skills, and knowledge, sales reps evolve from product peddlers to trusted advisors who guide customers to think differently. That's the essence of effective challenger selling.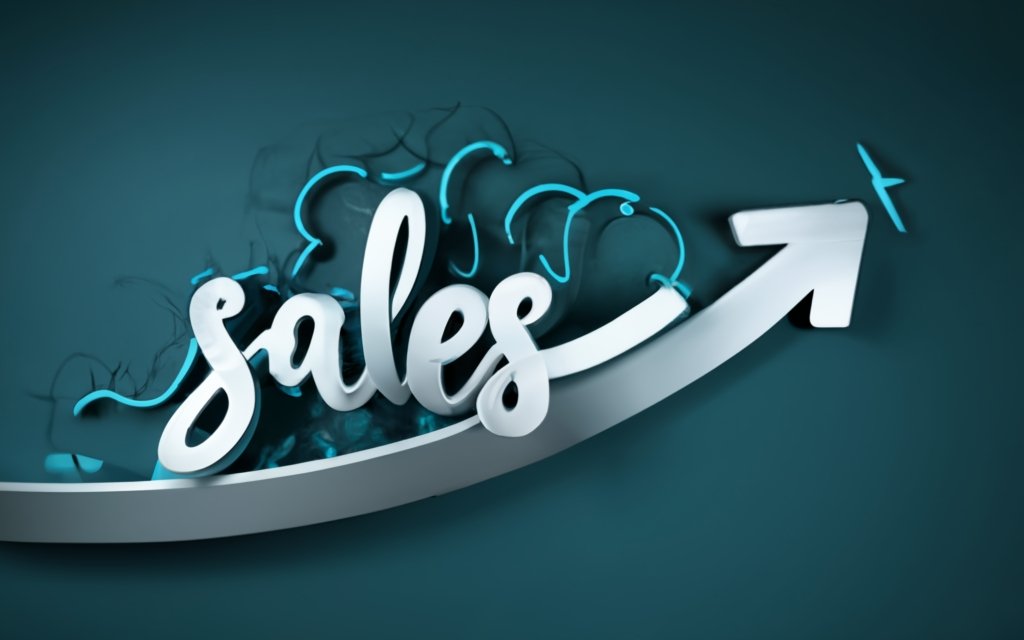 Using the Challenger Model in Sales Conversations and Pitches
Now that we've covered the core principles and training involved with challenger selling, let's examine how reps apply the methodology in real customer interactions.
Following the Challenger Sales Process and Framework
Every sales conversation follows a distinct progression when utilizing the challenger approach effectively:
The Challenger Sales Framework
Warm Up – Build credibility by demonstrating understanding of the prospect's pain points.
Reframe – Redirect the focus towards the root causes of the customer's problems.
Rational Drowning – Provide data showing the financial implications of current challenges.
Emotional Impact – Connect the issues to real-world consequences for the prospect.
New Way – Introduce an alternative vision and prerequisites for solving their problems.
Your Solution – Position your offering as the ideal fit for enabling their new vision based on previous steps.
This sequence takes customers on an emotional journey – first creating discomfort with the status quo before ultimately revealing how your solution perfectly resolves that discomfort.
When executed skillfully, this framework becomes a powerful source of influence. Customers feel like they organically discovered an optimal path forward versus being sold.
Warm Up, Reframing Problems, Rational Drowning, Emotional Impact
The first four elements of the framework aim to win customers over on the merits and urgency of change before ever pitching specific solutions.
Warm Up – Challenger reps first establish credibility and trust by demonstrating knowledge of the prospect's world. Rather than making small talk, they have a purposeful exchange focused on strategic priorities and pain points to set the table for reframing.
Reframing – Next, the rep connects the prospect's stated challenges to larger issues they may be overlooking. This transitions the conversation from surface pains to root causes. Reframing shifts the lens towards a bigger-picture perspective.
Rational Drowning – Now the sales rep provides compelling research and statistics that quantifiably showcase the financial implications of the "reframed" problem. Hard numbers overwhelm the traditional perspective, making the status quo seem irrational.
Emotional Impact – At this point the prospect is open to change intellectually but needs motivation emotionally. Stories, testimonials and imagery show the human impact of failing to address the reframed problem. This urgency and desire for change sparks the desire to explore alternatives.
These first four steps render the customer's original way of thinking about their challenges obsolete and prepares them to hear new approaches.
This thoughtful warmup and dismantling of assumptions prevent the dreaded "you just don't get it" objection when pitching solutions. Instead, customers are hungry for insight on fresh possibilities.
Presenting Your Solution as the Ideal Option
After resetting the table, the final two phases position the sales rep's offering as the natural path forward:
New Way – The challenger salesperson paints a picture of what a world looks like where the reframed problem is resolved. This entails outlining capabilities and strategies needed without explicitly mentioning their product yet.
Your Solution – Finally, the rep connects the dots to showcase how their solution delivers those exact capabilities and outcomes. This creates an "aha moment" for the prospect that the sales rep's offering perfectly fits this new vision they now embrace.
Rather than a disjointed product pitch, this progression logically leads the customer step-by-step towards a new vision tailor-made for the sales rep's solution.
Leveraging this sequence, challenger reps exert tremendous influence on how customers frame their problems and view solutions. The commercial insight delivered earns them "trusted advisor" status.
Challenger Sales Pitches and Presentations
Beyond conversations, challenger methodology also transforms sales pitches and presentations.
Components of an Effective Challenger Pitch
Challenger pitches blend compelling storytelling with data to move customers. Key elements include:
Driving change – Position the sale as a catalyst for transformation versus maintaining status quo.
Starting broad – Introduce the big-picture issues first before detailing features.
Leveraging facts – Statistics, analyst data, and case studies ground the narrative in proof points versus opinions.
Building tension – Highlight unsatisfactory outcomes if problems go unaddressed to create urgency.
Resolving tension – Transition to presenting the sales rep's offering as the definitive solution customers crave.
Standing out – Share unique perspectives and insights competitors lack.
Customizing per stakeholder – Tailor arguments and messaging to resonate with each decision-maker's priorities.
Interactive delivery – Pose intriguing questions, inject multimedia, and use storytelling techniques to engage audiences.
While challengers avoid leading with capabilities, they artfully demonstrate how their solution empowers the customer's new vision.
Examples and Templates
Here are some examples of challenger sales presentations:
Titles: Risks of Relying on Spreadsheets for Compliance
Statistics on costs of spreadsheet errors
Stories of companies fined for compliance breaches
Demo of compliance software features
Transition to a vision of automated compliance
Titles: Migrating to renewable Energy
Research on sustainability benefits
Examples of solar benefits for similar organizations
Paint a vision of a greener future
Introduce your renewable energy solution
Titles: The Cost of Customer Churn
Data on revenue impact of churn
Testimonials about churn challenges
Explain capabilities needed to retain customers
Position your customer success platform as the answer
Templates like these help reps learn how to lead with insight before pivoting to their offerings.
Tips for Challenging Customers in Sales Decks
Here are some tips for developing challenger presentations:
Quantify the economic impact of failing to change using data-driven slides. Calculate ROI for your offering.
Leverage striking visuals like charts, photos, and videos to capture attention and make concepts memorable.
Use storytelling techniques such as analogy, metaphor, contrast, and journey to engage audiences emotionally.
Involve stakeholders by inviting customers on stage to speak or interact with polls and Q&A.
Simplify complex topics by breaking concepts down into digestible bites delegates can process.
Practice rigorous editing to trim superfluous text and keep words succinct and powerful.
Balance skeptical questions with optimism to maintain urgency without discouraging customers.
Polished slides aren't enough. Reps need solid presentation skills to deliver challenger pitches with charisma and conviction during demos.
Challenger Discovery Questions and Conversation Frameworks
Asking the right questions fuels the commercial insight at the core of challenger selling. Let's explore techniques to uncover value during sales calls.
Types of Questions to Uncover Customer Insights
Different types of questions extract distinct insights when combined artfully:
Open-ended questions – Broad, expansive questions like "What keeps you up at night regarding this problem?" invite detailed responses.
Probing follow-up questions – Asking "What makes you say that?" or "Talk more about X" in response to answers digs deeper on key topics.
Leading questions – Strategic questions like "Have you considered the impact of X?" subtly guide conversations in fruitful directions.
Funneling questions – Starting broad then narrowing focus gradually provides fuller context before zeroing in on pain points.
Clarifying questions – Asking "Did I understand correctly?" or "Could you elaborate?" maximizes mutual understanding.
Listening intently then responding with precise follow-up questions soon unearths the customer insights necessary to reframe problems.
Conversation Frameworks and Structures
Frameworks provide scaffolds for discovery conversations:
Cognitive Judo
1) Facts – Gather data points on strategies, KPIs, challenges.
2) So What? – Explore why facts matter, focusing on root causes.
3) Vision – Repaint an alternate future where root causes are addressed.
Ideation Funnel
1) Current State – What customer does and how.
2) Success Factors – What constitutes success and failure.
3) Frictions – Obstacles to success customer faces.
4) Solutions – Offer ways to overcome frictions.
Leveraging structures like these, reps masterfully lead customers through a progression that isolates insights.
Probing Techniques and Listening Skills
Specific verbal and non-verbal tactics extract maximum value from discussions:
Affirmation – Validate prospect answers and build rapport through nodding, smiles and expressions like "Interesting!"
Silence – Pausing briefly after responses leaves space for prospects to elaborate further.
Looping – Circle back to an earlier question after progressing through a framework to probe deeper.
Mirroring – Repeat key nouns and verbs from the prospect's reply to affirm you're aligned.
Redirecting – If stuck in tangents gently guide back on track with phrases like "Coming back to our earlier point…"
Balancing – Make sure to talk less than the prospect by keeping answers concise.
Sharpening these subtle skills separates average questioners from masterful challenger listeners who extract every last insight.
By combining commercial frameworks, strategic questions, and listening techniques, challengers structure sales conversations that unravel customer problems and pave the way for new solutions.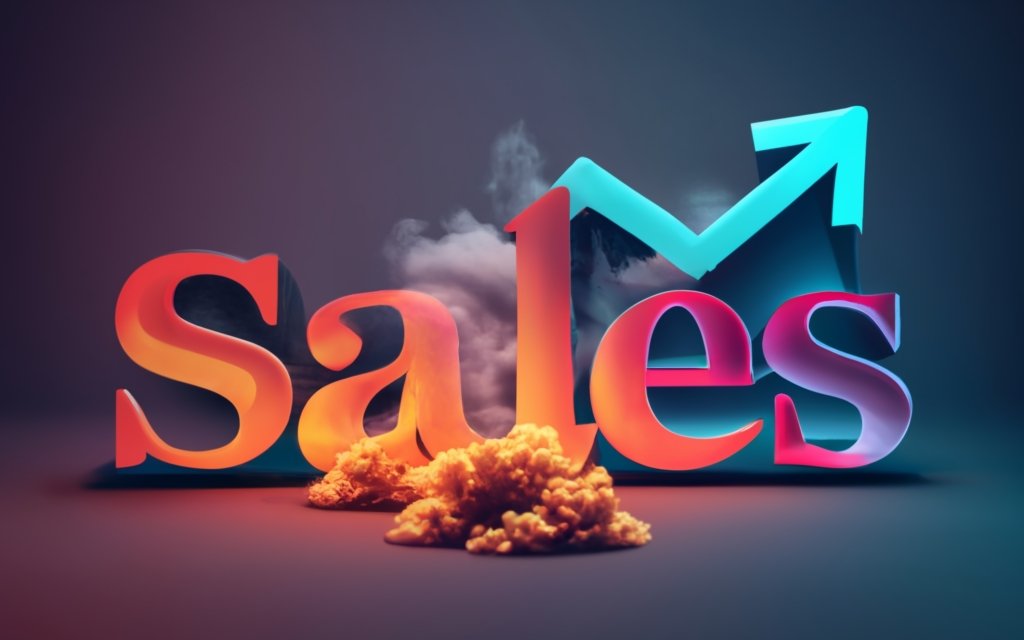 Implementing Challenger Sales Throughout Your Organization
While training reps is crucial, transforming an organization to fully embrace challenger selling requires strategic change management and performance tracking.
Getting Leadership Buy-in for a Challenger Approach
Like any major sales transformation, driving adoption of the challenger model starts from the top. To gain executive alignment:
Showcase the revenue impact – Illustrate how much incremental business challenger methodology can realistically drive based on industry research and financial models.
Connect it to strategic goals – Position challenger as instrumental for achieving corporate objectives around customer centricity, retention, share of wallet, etc.
Emphasize competitive differentiation – Contrast challenger selling with traditional relationship-based approaches to highlight why it's an essential competitive tactic.
Relate it to dissatisfaction with current sales – Reference current challenges around lengthy sales cycles, discounting pressure, and commoditization that challenger helps address.
Outline an implementation roadmap – Provide a concrete vision and timeline for rolling out training, messaging, and enablement powered by challenger principles.
Gaining leaders' active sponsorship accelerates adoption and resource commitment for the methodology.
Change Management Strategies and Best Practices
Here are change management tips for driving challenger transformation:
Assess sales team readiness – Gauge reps' aptitude for challenger principles to shape training approaches and sequencing. Address skill gaps.
Get feedback from frontline reps – Involve salespeople early to gather input on pain points, ideas for adoption, and winning over skeptics. Empower them.
Leverage informal influencers – Identify respected sales peers who gravitate to challenger tactics naturally and engage them as internal advocates.
Mix formal and social learning – Blend traditional training with peer storytelling, mentor sessions, and post-training reinforcement.
Publicize quick wins – Widely share stories of reps successfully applying challenger principles to build momentum and belief.
Incorporate into salesenablement – Align sales kickoffs, coaching frameworks, content strategies, and messaging to reflect challenger methodology.
Phase based on sales stage – Consider piloting challenger for new business development first before expanding to account management.
With strategic change management, the organization evolves to embrace challenger at its core versus just training a select few reps.
Reinforcing Challenger Principles Long-Term
Sustaining the challenger approach requires ongoing enablement:
Refresher training – Follow up initial training with booster sessions to reinforce methodology and close skill gaps revealed in deal reviews.
Manager coaching – Sales leaders should routinely monitor and coach team application of challenger tactics via call reviews, win/loss analysis, and ridealongs.
Peer mentoring – Have certified Challenger reps act as mentors to coach colleagues on employing the methodology effectively.
Challenger selling content – Arm reps with on-message tools like research briefs, ROI calculators, assessment templates, and conversation guides.
Skill building beyond training – Hone skills like insight development, storytelling, and executive presence through exercises, workshops and coaching.
Gamification – Incorporate challenger methodology concepts into sales team competitions and incentives.
While formal training lays the foundation, purposeful reinforcement at multiple touchpoints entrenches challenger principles into the sales culture.
Measuring and Optimizing Challenger Selling Performance
Analytics and intelligence shed light on how well reps execute the methodology:
KPIs to Track Challenger Sales Success
Relevant metrics to gauge adoption include:
Training course completion – Percentage of reps formally certified as Challenger salespeople.
Methodology usage rates – Frequency of framework steps like reframing, teaching, and vision mapping appearing in sales conversations.
Sales conversation quality – Ratings of discovery, insight sharing, and vision creation in call reviews.
Customer feedback – Sentiment ratings and verbatim comments on the uniqueness and relevance of sales reps' perspectives.
Deal progression – Effectiveness moving opportunities through key pipeline stages.
Competitive win rates – Win/loss ratio versus key competitor sales teams.
Robust analytics quantify challenger proficiency and pinpoint potential skill gaps.
Advanced Analytics and Conversation Intelligence
Platforms like Clari and Gong provide additional challenger adoption insights by mining customer interactions:
Methodology step tracking – Platforms can automatically label video and transcripts with challenger stages completed.
Conversation metrics – Speech analysis calculates talk vs. listen ratios, monologuing, filler words, and engagement cues.
Tailoring detection – Solutions can identify instances of messaging personalization for different roles.
Emotion analysis – AI classifies tone, sentiment, and emotions like urgency conveyed during key challenger moments.
Keyword tracking – Platforms quantify use of insight trigger terms, compelling stories, and vision painting.
Outcome correlation – Algorithms associate methodology usage with win rates to spotlight effective tactics.
Next-gen analytics transform reps' application of challenger principles from a qualitative impression into quantified, actionable data.
Continually Improving Through Win/Loss Analysis
Examining wins and losses provides granular feedback for improving methodology usage:
Why did we win? – Identify patterns between challenger tactics and winning deals to showcase best practices.
Why did we lose? – Pinpoint deficiencies in insight delivery, emotional resonance, and vision creation compared to competitors.
What was our competitive advantage? Teasing out unique elements of your challenger approach and where competitors struggle aids differentiation.
How did the buyer's journey differ? – Contrast discovery questions, number of stakeholders, and levels engaged across wins and losses.
How should we refine our approach? – Feedback direct from buyers on your challenger selling provides targeted areas to strengthen.
Tying methodology execution directly to commercial outcomes helps sales reps continually hone challenger skills and firm up competitive advantage.
With comprehensive analytics, sales enablement leaders can fine-tune everything from messaging and content strategy to skill building and one-on-one coaching to maximize challenger effectiveness across the organization.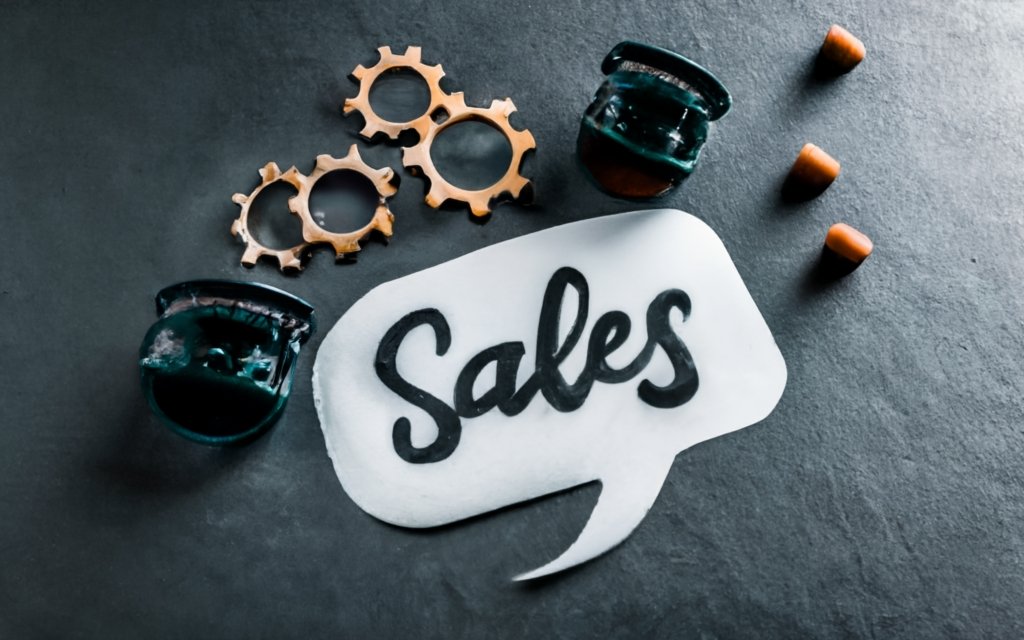 Limitations and Considerations of the Challenger Model
While the challenger methodology is extensively validated, it doesn't guarantee universal success. Sales leaders should weigh several factors when deploying it.
When Challenger Selling May Not Apply or Backfire
The challenger approach is best suited for certain scenarios:
Complex B2B solution sales – For high-consideration purchases with long sales cycles, multiple stakeholders, and sizable deals, challenger principles help customers navigate uncertainty.
Markets with extensive independent research – When buyers enter conversations very informed on competitors from their own research, challenger reps can still bring unique perspectives.
New customer acquisition – Disrupting a prospect's status quo works best when no existing relationship exists versus expanding existing accounts.
Sophisticated customers – Enterprise and commercial buyers have resources to conduct research and appreciate insight-led sellers.
If these characteristics don't apply for your offering, the methodology merits careful evaluation:
Simple/transactional sales – Relationship-building or more straightforward product pitches may suffice when minimal complexity exists.
New/unsophisticated customers – Provocative insight could overwhelm those lacking context on their problems or your industry.
Existing customer retention/expansion – Avoid overchallenging satisfied accounts since they expect continuity, not disruption when renewing or upgrading.
For simpler sales, inexperienced prospects, orEXISTING CUSTOMERS, ASPECTS of challenger may need toning down or combining with other approaches.
Customizing the Approach Based on Sales Situation
Savvy sales leaders don't take a one-size-fits-all view of methodology adoption:
Account for sales cycle stage – Early on, focus on asking insightful questions more so than delivering provocative insight.
Consider prospect sophistication – Frame issues at an appropriate complexity level and provide necessary education on industry dynamics.
Map messaging to personas – Tailor knowledge level, vocabulary, format, and emotions invoked based on buyer profiles.
Gauge the relationship status – Limit disruption with satisfied accounts that expect continuity versus new prospects requiring more provocation.
Assess complexity factors – Apply the full methodology for expensive, enterprise-wide solutions versus streamlining for simple purchases.
Fit methodology to natural selling style – Help relationship builders layer in challenging moments versus pushing lone wolves to become teachers overnight.
With purposeful customization, sales teams can maximize the methodology's relevance for different selling scenarios.
Ensuring Reps Don't Become Overly Aggressive
As with any sales technique, it's possible for reps to take the challenger model too far if not properly managed:
Have challengers, not product bashers – Position unique insight as enabling better outcomes rather than gratuitously attacking competitors.
Teach, don't preach – Allow discovery of customer issues versus forcefully pushing your perspective without context.
Challenge ideas, not people – Disagree respectfully and acknowledge prospects' experiences and positions.
Pressure judiciously – Apply urgency for change when warranted but don't rush prospects who require more time to evaluate properly.
Manage know-it-all tendencies – Check overconfidence by reminding reps that customers best understand their own businesses.
Monitor customer feedback – Social selling tools and surveys provide early warning signs if reps risk becoming abrasive.
With proper training and oversight, sales teams can harness the power of challenger principles while avoiding common pitfalls that derail results.
While the challenger methodology carries tremendous advantages, smart implementation requires factoring the audience, relationship status, complexity, and reps' selling abilities to maximize its impact.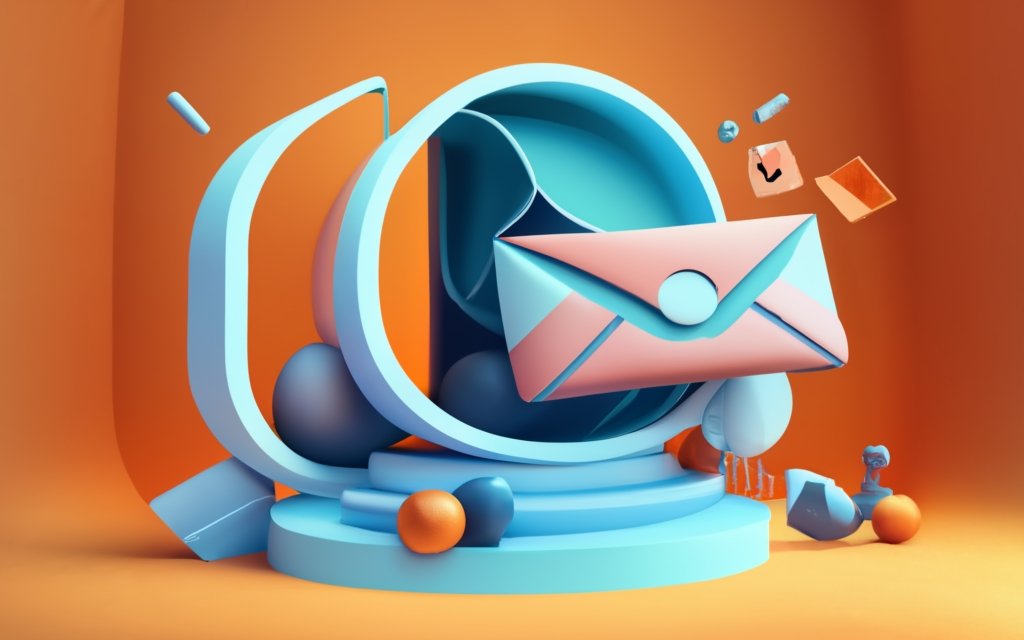 The Future of Challenger Sales Methodology
While challenger principles are timeless, supporting tools and blended approaches will shape its continued evolution.
How AI and Tech Can Enhance Challenger Selling
Automation and artificial intelligence open new possibilities for executing the methodology:
Accelerated insight discovery – Platforms can instantly analyze historical account data, news, social media, and marketing contacts to uncover customer issues and trigger events to inform challenger conversations.
Predictive guidance – AI sales assistants suggest questions to ask, objections to expect, and coaching tips tailored to the challenger framework steps optimal for each prospect.
Impact tracking – Analytics quantify methodology usage and effectiveness to spotlight coaching opportunities and prove ROI.
Personalized content – Context-aware systems automatically serve reps relevant case studies, presentations, and commercial insight at the right moments to share with prospects.
Ambient sales guidance – Wearables provide real-time nudges during conversations like suggesting pivoting from rapport-building to rational drowning or probing deeper on a customer comment.
Pitch and document intelligence – AI reviews sales collateral and transcripts to ensure optimal messaging patterns for challenger selling success.
Technology will allow organizations to embed challenger principles into nearly every step of the sales process and equip reps for flawless execution.
Blending Challenger with Other Sales Approaches
Challenger doesn't preclude other effective methodologies:
Challenger for disruption, SPIN for complexity – Use challenger to disrupt status quo initially but leverage SPIN sequences to navigate technical complexity.
Challenger to open, MEDDIC to close – Employ challenger teachings to spark initial interest but transition to MEDDIC qualification when opportunities are maturing.
Relationship-building for retention, challenger for upsell – Balance challenger disruption with relationship continuity when expanding existing accounts.
Challenger message with consultative skills – Maintain the challenger framework but equip reps with listening and discovery capabilities from consultative selling.
The most successful organizations combine aspects of top methodologies for each selling situation. This maximizes commercial insight while addressing unique deal, industry, and customer needs.
Developments and Innovations in Challenger Training
Ongoing improvements will smooth adoption:
Virtual and hybrid delivery models – Options with remote components widen access to methodology training and coaching.
Sales simulator integration – Scenario-based role playing will provide hyper-realistic venues to hone challenger tactics.
Microlearning – Bite-sized mobile lessons increase reinforcement and retention of the methodology between formal training experiences.
Gamified skill building – Direct challenger methodology practice into team contests and incentive programs to motivate mastery.
Vertical-specific training – Tailored messaging examples and scenarios based on industry barriers, trends, and terminology accelerate application.
Augmented coaching – Sales leaders can observe live calls directly within virtual reality to provide timely in-ear guidance to reps on challenger execution.
With better access, enforcement, and personalization, the methodology will permeate sales organizations faster and more systematically.
The core challenger framework and ethos will continue revolutionizing sales training and messaging. But integration with complementary approaches, emerging tech, and improved delivery models will cement challenger principles as an indispensable component of sales team strategies.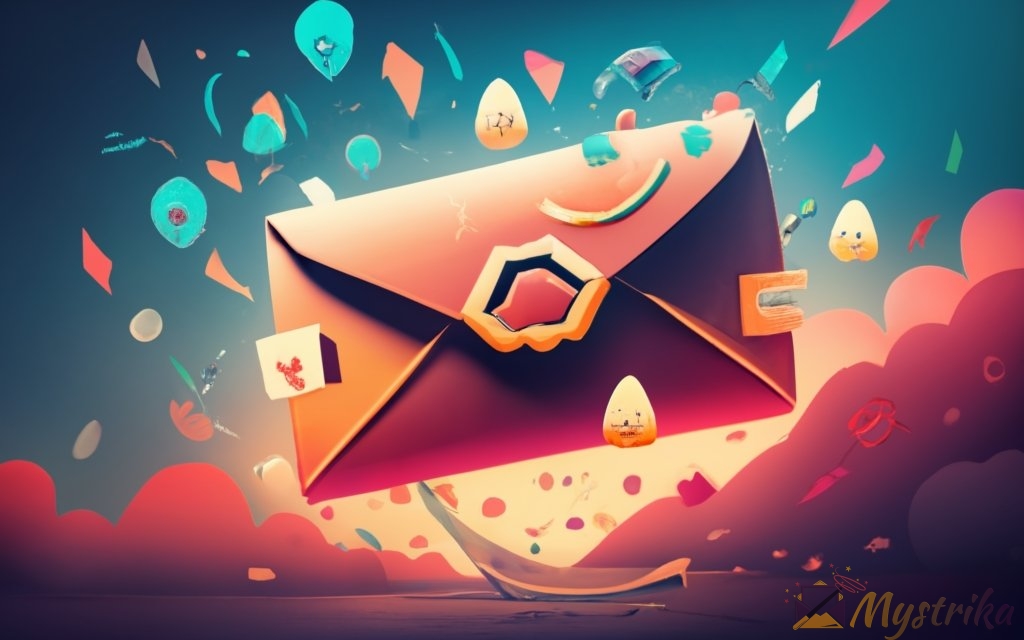 Frequently Asked Questions About Challenger Sales
Let's wrap up by addressing some common questions around adopting the challenger sales model:
How is challenger different from other sales methodologies?
Unlike relationship-building styles focused on emotional connections, challenger prioritizes taking control of sales conversations and disrupting how customers view their problems. It falls between disruptive styles like SPIN selling and more collaborative approaches like solution and consultative selling.
What are the disadvantages of the challenger approach?
Potential drawbacks include overchallenging customers, seeming too abrasive, and misapplying the model for complex scenarios. It requires greater investment in sales talent and extensive training as well. Challenger principles may also not suit simple sales cycles with minimal stakeholder complexity.
When should you not use the challenger methodology?
Avoid challenger tactics when prospects lack business sophistication or existing customers have an established relationship expecting continuity. For simple, transactional sales, relationship-building or basic product pitches are often more fitting than attempting to teach elaborate new concepts.
How do you become a challenger sales rep?
Success requires a competitive attitude, business acumen, communication skills, industry expertise, and intellectual curiosity. Extensive training in the methodology's concepts and tactics equips reps to teach, tailor, and take control. Ongoing reinforcement and coaching help challengers master nuances for different sales situations.
How long does it take to implement challenger sales training?
Formally training reps takes from several days to multiple weeks depending on depth and delivery methods. But ingraining challenger principles across the entire customer-facing organization requires up to a year of concentrated change management, consistent coaching, and reiterating the methodology through multiple reinforcement channels.
What activities make a good challenger sales rep?
Top challenger performers invest significantly in researching prospects and markets to identify potential blind spots. They think deeply about fresh perspectives to share versus just pitching features. Challengers also actively hone communication skills, business storytelling, executive presence, and emotional resonance required to compel prospects.
How do you motivate challenger sales reps?
Public recognition, promotions, and perks for achieving challenger certifications energize reps to adopt the methodology. Contests for best insight development, deal progression metrics, and customer feedback fuel friendly competition. Linking club membership, participation in advisory councils, and trips to challenger mastery helps too.
How do you monitor challenger performance?
Metrics like training completion rates, methodology usage, conversation quality ratings, competitive win rates, and customer satisfaction surveys quantify adoption. Integrations with conversation intelligence platforms provide further analysis of reps' competence executing challenger strategies from video and transcripts.
How can leadership support adopting challenger?
Gaining active C-suite sponsorship is crucial. Leaders must connect challenger principles to strategic goals and KPIs. They should also regularly reinforce the methodology in internal messaging, provide adequate budget and resources for training, participate in certification, highlight quick wins, and track ROI.
With the right organizational commitment and sales team training, the challenger model can elevate everything from discovery conversations to competitive differentiation. When aligned with business objectives and implemented diligently, it powers predictable revenue growth.
What is the challenger sales model?
The challenger sales model is a methodology where sales reps take control of the conversation with prospects by delivering unique insights and perspectives that challenge the customer's current views. It focuses on teaching customers something new rather than just building relationships.
What are the 3 tenets of challenger selling?
The core principles of challenger selling are to teach customers something new about their business, tailor messaging and solutions for each stakeholder's interests, and take control of the sales interaction through commercial insight rather than just reacting.
How do you become a challenger sales rep?
Becoming a skilled challenger sales rep requires strong communication abilities, business acumen, creativity, flexibility in different situations, and deep knowledge of customer industries. Formal challenger methodology training combined with ongoing coaching and reinforcement ingrains the needed mindsets and tactics.
What are the disadvantages of the challenger approach?
Potential drawbacks include the significant investment in sales talent and training required. It also may not work well for simple sales, inexperienced buyers, or pushing too aggressively with existing satisfied customers. Challenger principles need adaptation for different sales contexts.
When should you use the challenger sales model?
The methodology is optimized for complex B2B solution selling scenarios with multiple stakeholders, long sales cycles, extensive buyer research, and high-consideration purchases. Markets where customers appreciate expertise and unique perspectives tend to embrace challenger reps.
How do you implement challenger sales training?
Effective implementation requires formal training, methodology-aligned content and tools, ongoing reinforcement through coaching and peer mentoring, and incorporating it into the broader sales process. Change management and gradual adoption is key.
How does the challenger approach impact sales conversations?
Challenger reps progress prospects through a series of steps including warm up, reframing the problem, rational and emotional motivation, outlining a new vision, and introducing their solution as an ideal fit. The approach disrupts outdated thinking and establishes the seller as an insightful expert.
How do you motivate and track challenger selling?
Public recognition, gamification, tying methodology usage to incentives, and sales contests motivate adoption. Performance tracking leverages conversation intelligence tools, win/loss analysis, and customer feedback to optimize and prove ROI.
How is the methodology evolving?
While core challenger principles remain unchanged, innovations in training delivery, sales technologies, blended selling techniques, and vertical-specific customization will enhance implementation and results going forward.
Key Takeaways on the Challenger Sales Methodology
The challenger sales model represents a transformational approach to complex B2B selling in the modern era. Key insights to remember include:
Challenger reps disrupt a prospect's status quo and conventional thinking by delivering fresh commercial insight and perspectives. This establishes the salesperson as a valued expert.
Extensive research by Dixon, Adamson, and Gartner validates that the challenger approach drives substantially higher sales performance particularly for intricate sales situations.
Core tenets of challenger selling include teaching customers something new, tailoring messaging to each stakeholder, and taking control of the sales conversation.
Formal challenger sales training, ongoing coaching, methodology-aligned content, and reinforcement help ingrain this approach across an entire sales team.
The challenger model progresses prospects through a series of steps including warm up, reframing problems, rational drowning, emotional impact, painting a new vision, and introducing one's solution.
Technology like conversation intelligence platforms and AI guidance can enhance monitoring of methodology adoption and suggest improvements to managers.
Blending challenger principles with complementary sales approaches optimizes results across different sales cycles, industry verticals, and customer relationship stages.
When executed skillfully, the methodology enables sales organizations to influence complex B2B deals by repositioning buyer challenges more favorably for their solution.
Mastering both the tactical choreography and underlying mindset of challenger selling establishes a competitive edge for sales teams to consistently win amidst uncertainty.