Product review emails are crucial for ecommerce brands, yet often overlooked. This complete guide explores how to craft persuasive review requests, template examples, response tips, and seamless integration across your digital properties.
Follow our proven product review email strategies to turn customers into advocates. Let's get started!
Why Product Review Emails Are Critical for eCommerce Stores
Product review emails play a pivotal role in the success of any ecommerce business. Requesting and collecting customer feedback should be an essential part of your post-purchase messaging strategy. But why are product review emails so critical? Here are four key reasons:
Social Proof Drives Purchasing Decisions
Peer validation is one of the most influential factors affecting consumers' buying choices today. A BrightLocal survey found that 91% of 18-34-year-olds trust online reviews as much as personal recommendations from friends and family.
Positive customer reviews act as social proof that your products live up to their promises. By showcasing authentic feedback directly on your product pages, you can increase conversion rates. According to MarketingSherpa, displaying reviews can lift conversion rates by 270%.
Even a few negative reviews among mostly positive feedback can add credibility. Customers know no business is perfect and being transparent builds trust.
Reviews Build Trust and Credibility
Along with boosting social proof, customer reviews help establish your brand's trustworthiness. They show you deliver on your claims and provide a great experience.
Reviews also indicate your business is established and legitimate, rather than some fly-by-night scam site. This effect is especially important for new ecommerce stores lacking brand recognition.
According to a SurveyMonkey study, 92% of consumers read online reviews for local businesses. For larger purchases, that number jumps to 96%.
Reviews matter across all price points too. The survey showed consumers read reviews for products under $50 (91%) and over $500 (93%) almost equally.
Feedback Helps Improve Products and Services
The customer reviews you collect provide incredibly valuable insights into your users' wants and needs. By carefully monitoring this feedback, you gain a wealth of data to refine and enhance your offerings.
For example, if multiple buyers complain about the same defect in a physical product, you can address the issue with your manufacturer. For digital goods and services, you may uncover usability problems that can be fixed with an app update.
Ongoing reviews help you spot negative trends early before they seriously damage your brand's reputation. On the positive side, you can find out which product features and benefits customers love so you can highlight them more in marketing.
Review Integration Can Increase Sales and Rankings
Displaying your best customer reviews directly on product pages provides shoppers with social proof at the moment they're deciding whether to buy.
According to MarketingSherpa, adding reviews can lift conversion rates by 270%. Even a modest boost of a few percentage points means significantly higher revenues.
Integrating reviews also creates new SEO-friendly content with keywords organically used by customers. This helps pages rank higher in search and get found by new prospects searching for your products.
Tools like Social Testimony make it easy to manage customer reviews in one place and dynamically showcase them across your website and ad campaigns.
In summary, product review emails allow you to tap into the immense power of customer feedback. Implementing review collection and display can transform static product pages into interactive social hubs brimming with peer insights. This social proof effect is proven to boost conversions and sales.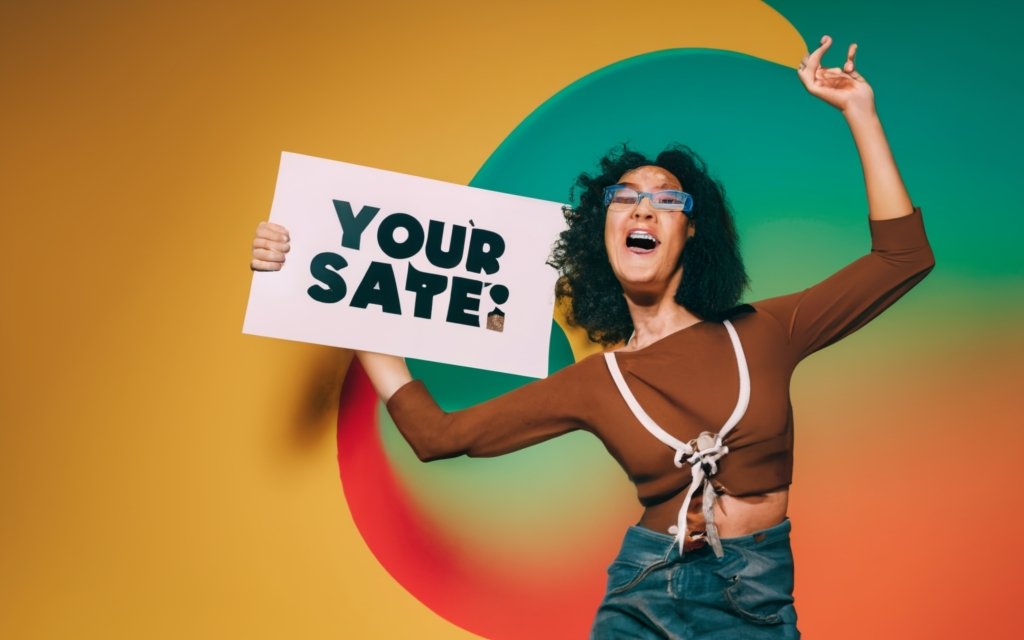 When and How Often to Send Product Review Requests
Determining the right timing and frequency for sending product review emails requires striking a delicate balance. You want to collect feedback but not annoy customers with excessive asks. Follow these best practices to get reviews without going overboard.
Timing the Initial Review Request
When's the optimal time to send your first product review request? The goal is catching customers while their purchase experience is still fresh but allowing some time for using the product.
For physical items, 3-5 days after delivery tends to work well. This gives the customer a chance to properly inspect and try out the product. Digital services that are instantly available can have a shorter 1-3 day lag.
Of course, testing different timeframes with split groups is advisable to see what resonates best with your audience. The optimal initial review request timing could be product-specific too based on average usage cycles.
Following Up With Non-Responders
If a customer doesn't respond to your initial feedback request, follow up once more in another week or two. Any more than two review emails risks irritation.
Gauge their satisfaction level before sending a follow-up. For example, if they already left a negative product rating, don't ask again for an in-depth review.
With each email, politely remind customers that their feedback is valued and offer an incentive or exclusive discount for leaving a review. Just don't be too pushy.
Only Reach Out to Satisfied Customers
Limiting review requests to buyers who seem happy with their purchase is wise. How can you identify these promising candidates?
First, segment customers by their sentiment toward your brand as revealed through behaviors and metrics. Those opening and clicking your emails regularly probably like you. Big repeat purchasers are also good prospects.
Secondly, only contact groups who rated your product favorably if you include a quick star rating in post-purchase surveys. Unsatisfied customers rarely leave positive reviews when asked.
Finally, use email templates with happier tones for likely satisfied customers and more serious tones for handling issues with others.
Send Reminders for Recent Purchasers
What about contacting customers who haven't purchased from you in a while? Here are some occasions when review reminders for previous buyers could make sense:
When launching a new and improved version of a product they bought
On the 1-year anniversary of their initial purchase
During major marketing campaigns and sales events
After they engage with your brand again by opening recent emails
The key is making the reminder timely and relevant to them personally. For example, if they purchased hiking boots last year, reach out when your new hiking pants launch.
For customers with just a single small purchase from long ago, it's better to focus on getting them to buy again versus seeking a review.
In summary, strategic timing and limiting review requests demonstrates respect for customers' time. Thoughtfully experimenting with different approaches can reveal the frequencies and scenarios that maximize review generation from your audience.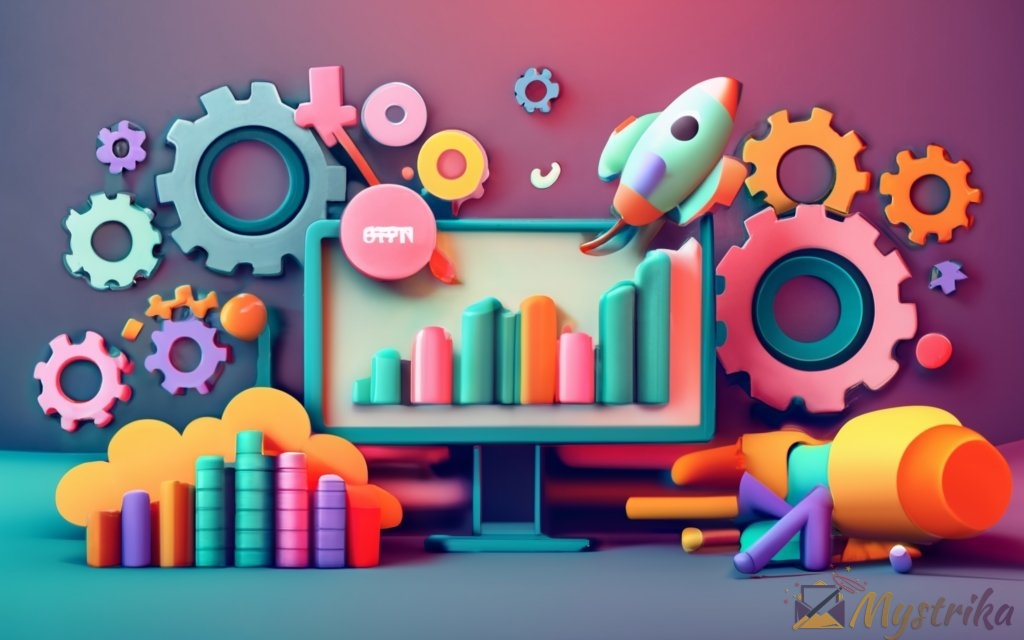 Best Practices for Crafting Product Review Emails
How you structure and write your product review request emails greatly impacts response rates. Follow these proven best practices to craft effective messages that get customers to leave their feedback.
Keep Messages Brief and Scannable
In the digital age, people have extremely short attention spans. Your review request emails should be scannable and quickly communicate their core purpose.
Keep product review emails to 3-5 concise paragraphs or less. Get to the point fast in the opening sentences. Use bullet points and bold key sections for better scanability.
Limiting repetitive pleas for reviews also helps prevent perception that you're "spammy" or desperate. Make your ask clearly upfront, then focus the rest of the email on encouraging customers with appreciation and incentives.
Table comparing open rates of short vs long review emails:
| | |
| --- | --- |
| Email Length | Open Rate |
| 1 short paragraph | 42% |
| 5 lengthy paragraphs | 22% |
As the data shows, shorter emails tend to perform better, likely because they feel less laborious for customers to process.
Personalize Each Email
Personalized review requests convert more customers than generic, batch emails. The extra customization signals you value them as individuals.
Where possible, use merge tags to include specific customer details in your messages:
First name
Product purchased
Date of order
Reference previous interactions or purchases to demonstrate familiarity with them. This establishes a relationship and shared history.
Avoid impersonal elements like "Dear customer" in favor of warm openings like "Hi [first name]". Choose salutations that fit your brand voice too, from formal (Dear John) to causal (Hey John).
Make the Call-to-Action Clear
Don't make customers hunt for how to leave a review. Include a prominent call-to-action button or link to your review form.
For example:
Leave a Review
The CTA should stand out visually through color, size, placement, or typography. This improves click-through rates dramatically compared to plain text links.
Consider using different CTA phrases as well:
Share Your Feedback
Tell Us What You Think
Review [Product Name]
Offer an Incentive to Leave Feedback
One of the most effective ways to get more customers to leave reviews is offering an incentive or exclusive discount.
Common incentives include:
Discount code for next purchase
Free gift with their next order
Entry into a giveaway
Loyalty points
The incentive gives customers a self-interested reason to take the extra step of leaving feedback. Just ensure you make it clear the reward is for any review, not just positive ones.
Allow Customers to Leave Reviews In-Email
Some review tools allow collecting feedback directly within your emails. This removes friction as customers don't have to visit another page.
Email review forms can include:
Star ratings
Comment boxes
Thumbs up/down buttons
Emoji reactions
Collecting reviews in-email typically lifts response rates versus external sites. Quick reactions also capture feedback when it's fresh in customers' minds.
Follow Brand Style Guidelines
Product review emails should represent your brand visually. Use your brand colors, fonts, logo, and typographic treatments.
This styling will make the message more recognizable in customers' inboxes and reinforce your brand identity.
If you lack design resources, platforms offer professionally designed email templates that can be customized to match your brand aesthetic.
Example branded review email:
Following your brand style guidelines makes the review request feel more authentic and tied to your business customers know. This can increase open rates and prevent emails from being marked as spam.
In summary, taking the time to craft polished, scannable, and personalized product review emails pays off through higher response rates. Treat the messages like any other important marketing communication. Customer feedback is indeed a crucial asset worth investing effort into collecting properly.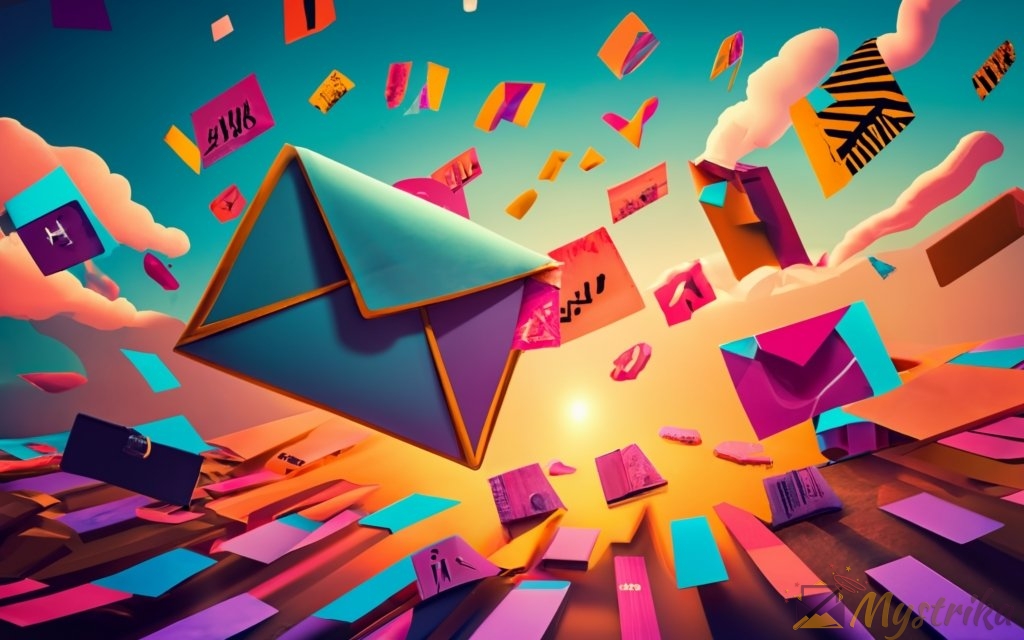 Product Review Email Templates and Examples
Now that we've covered best practices, let's explore some real-world product review email examples and templates you can take inspiration from.
Simple Star Rating Template
Asking for just a quick star rating can be an effective starting point to get the ball rolling with customer reviews.
Here's a straightforward template:
Subject Line: Please Rate Your Experience with [Product Name]
Hi [Customer Name],
We hope you're enjoying the [Product Name] you purchased from us recently. We'd greatly appreciate if you could take a moment to rate your experience:
[5 star rating graphic]
Your feedback is so valuable to us as we continue improving our products and service. Thank you in advance for your time!
Regards,
[Your Name]
This template gets right to the point and only asks for a minute of the customer's time to click a star rating. The tone is polite and stresses the importance of the review.
Basic Text Review Template
Once customers complete a quick star rating, you can follow up asking for a more detailed text review. Here's an email template to request an expanded review:
Subject Line: John, can you help other buyers with a product review?
Hi John,
I noticed you gave the [Product Name] 5 stars – thank you! We're so glad to hear you're happy with it.
Would you mind taking a few extra minutes to leave a written review? Hearing the details in your own words could really help other buyers know what to expect.
[Customer Review Form Link]
We know your time is valuable, so as a thank you, take 10% off your next order with us. Just use code REVIEW10 at checkout.
Thanks so much,
[Your Name]
This template demonstrates how to segment and follow up with happy customers who leave high ratings. It explains how their detailed review can help others make decisions. The incentive sweetens the ask.
Video and Image Review Request
Nowadays, customers increasingly want to see video and visual reviews rather than just text. Here's an email template for requesting multimedia feedback:
Subject: Can you record a short video review for [Product Name]?
Hi [Customer Name],
We love how comfortable you look wearing/using [Product Name] in the pictures you shared! It got us thinking – would you be willing to record a quick 15-30 second video review sharing your thoughts?
Seeing real videos of our products in action can really help convince potential buyers who are still deciding.
If you're able to make a short iPhone or webcam video, we'd be so grateful! As a special thank you, you can pick out a free item from our latest catalog. Just let us know after you record the video.
Thanks so much for considering,
[Your Name]
This request works well for apparel, gear, electronics, beauty items, and physical products where customers can show themselves enjoying it. The free item incentive eases the bigger ask.
Survey-Style Review Template
Some brands take a more structured approach and send a survey-style review form right in their emails. This allows quickly capturing detailed customer feedback.
Here's an example survey template:
Subject: Please rate [Product Name]
Hi [Customer Name],
As one of our valued customers who purchased [Product Name], we would greatly appreciate you taking a minute to fill out this quick 3 question survey reviewing the product:
[Embedded survey form]
Thank you so much for providing your candid feedback! We read every response and use them to improve. Please enjoy 10% off your next order with us for taking the survey.
Have a great day!
[Your Name]
The survey results can be exported for analysis. The discount incentivizes customers to thoughtfully complete the in-email form.
Emoji Rating Template
For a fun and casual way to get customer ratings, try this emoji template:
Subject: How would you rate [Product Name]? 🤔
Hi [Customer Name],
We're dying to know – how would you rate your experience with the [Product Name] on a scale of 1 to 5 emojis?
😞 = Not satisfied
😐 = Meh
🙂 = Satisfied
😀 = Very satisfied
😍 = Absolutely love it!
We want your fully honest reaction so we can keep improving! Please reply back with just the applicable emoji.
Thanks, you're the best!
[Your Name]
The emoji scale injects some personality into the review request and should elicit quick responses. Just keep expectations realistic – some customers will always prefer more traditional surveys and forms over quirky formats like this.
In closing, try mixing and matching different templates and formats in your review emails. This keeps the asks feeling fresh for customers and gives you diverse feedback to work with.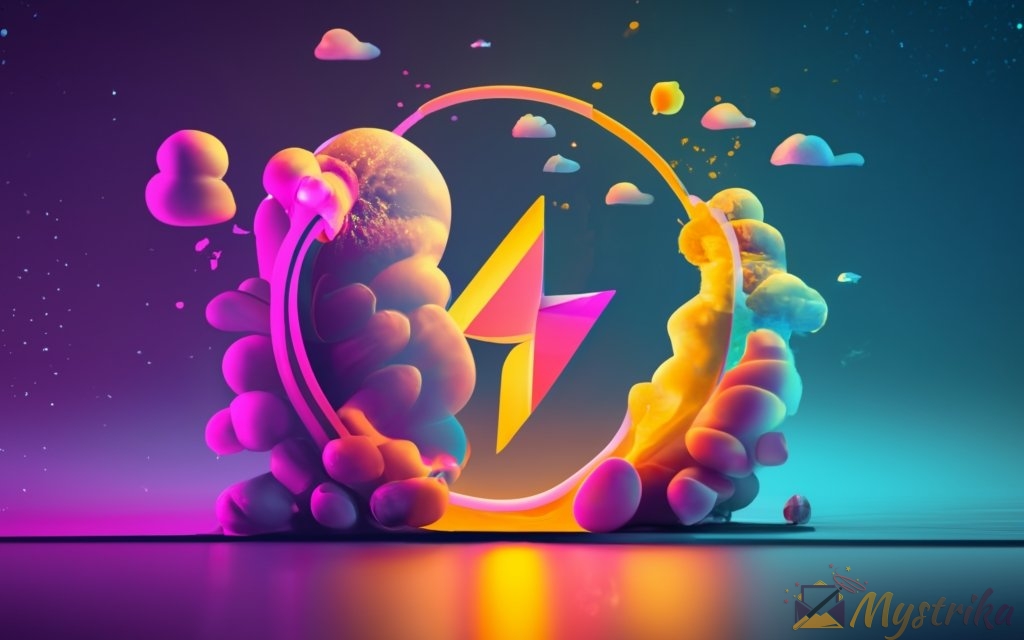 How to Manage and Respond to Product Reviews
Collecting customer reviews is just the first step. You also need to monitor feedback, address issues, and showcase your best reviews. Here are some tips:
Carefully Monitor New Reviews
Check your review channels daily to stay on top of the latest feedback. Platforms allow aggregating reviews from email, SMS, forms, and external sites into one centralized dashboard.
Configure notifications and alerts when possible so you're made instantly aware of new reviews. Prioritize responding to negative reviews ASAP before they gain visibility.
Pay attention to review volume patterns too. A sudden influx of negative reviews could signal a serious product issue needing immediate attention.
Respond Promptly to All Customer Feedback
Reply quickly to all reviews, especially negative ones. The optimal response time is within 12-24 hours. Any longer looks lazy or like you're trying to brush off complaints.
Thank customers for taking the time to leave feedback and appreciate their candor. For positive reviews, share their praise on social media to generate engagement.
For negative reviews, calmly apologize, then share how you'll address their problem. Just make sure to follow up. Unresolved issues lead to understandably more complaining.
Examples:
Positive review reply: Thank you John for the kind 5-star review! We're so glad you're enjoying our product.
Negative review reply: We're very sorry for the shipping issue you experienced. We're following up with our logistics provider to prevent this in the future. Please let us know if any other problems arise. Thanks again for your honest feedback.
Address Any Issues Raised in Negative Reviews
Don't just pay lip service in your replies to unsatisfied reviewers – take concrete steps to fix problems.
For instance, if multiple reviews mention defects in a particular product, pull it from your shelves. If late shipping is a recurring complaint, reassess your fulfillment processes.
Show customers their voices create change. Follow up on reviews publicly when issues get resolved. This builds goodwill and brand trust.
Thank Customers for Positive Reviews
Gratitude goes a long way. Always follow up by thanking customers who leave you positive reviews and high ratings.
Send a quick personalized email or handwritten note. Surprise VIP reviewers with a discount code, gift card, or free sample.
This appreciation incentivizes reviewers to keep leaving your brand more praise and builds their loyalty. They become powerful advocates.
H3: Highlight Top Reviews on Product Pages
Publish your best 4 and 5-star customer reviews on product pages for social proof. This organic peer content often outperforms descriptive text or specs when convincing visitors to buy.
Tools allow dynamically showcasing reviews across your ecommerce store, ads, and other touchpoints.
Curate reviews that highlight your product or service's biggest benefits. Refresh old reviews after 6 months to keep content fresh and relevant.
In summary, proactively managing reviews, responding thoughtfully, resolving issues, and promoting your best feedback keeps customers engaged while attracting new buyers through social proof. Don't just collect reviews – nurture them for business growth.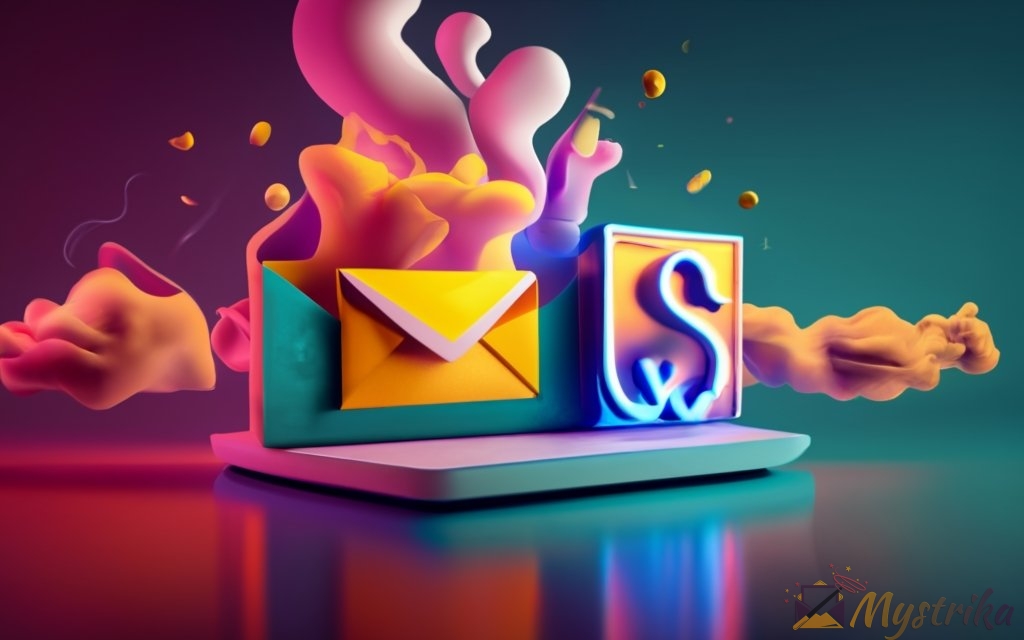 Integrating Reviews into Your eCommerce Platform
Now that you're collecting customer feedback, it's time to put those ratings and reviews to work. Here are some tips for seamlessly incorporating reviews across your ecommerce touchpoints:
Native Integration for Major Platforms
Most popular ecommerce platforms like Shopify and BigCommerce offer native support for reviews right out of the box.
After a customer completes an order, the platform automatically sends a request asking them to leave a star rating and review. These populate on the product page.
While convenient, native review features are fairly basic. They lack segmentation abilities and don't allow advanced automations or incentives.
Third-Party Review Apps and Plugins
For more sophisticated review management, specialized third-party apps integrate with ecommerce platforms.
Here are some top Shopify review apps:
SocialTestimony : Embeds beautifully on all platforms.
Judge.me: Focuses on visual review display and curation.
Yotpo: Provides both reviews and UGC content like visuals.
These apps offer greater functionality like review reminders, coupons to incentivize feedback, and syndication across multiple sites.
Displaying Ratings and Reviews on Product Pages
Showcasing your best reviews prominently on product pages helps drive conversions with social proof.
But avoid cluttering the page with too many reviews. Carefully curate and showcase just 3-6 top reviews per product.
Present a summary of review statistics too – like a 4.8/5 star average across 500+ ratings. This quickly establishes credibility.
Ideally, reviews should load asynchronously after page load so they don't slow down initial render times.
Pushing Reviews to Social Media Channels
Expand your reach by sharing new reviews on social media.
Link back to the product page so interested shoppers can easily visit your site. Hashtag the product and your brand name for discoverability.
Amplifying reviews on social media exposes them to new audiences outside just customers who visit your website. More eyeballs see the positive feedback.
In summary, seamlessly integrating reviews across multiple touchpoints extends their impact. Treat customer content as a living asset that evolves and grows your business. Unlock the social proof reviews provide.
Key Takeaways
Product review emails are a vital tool for ecommerce brands to tap into customer feedback. Here are some key tips covered in this guide:
Send initial review requests 3-5 days after delivery when purchase is still fresh. Follow up once more if needed.
Keep review emails short, personalized, and incentivized to boost response rates.
Allow quick star ratings then request more detailed reviews from happy customers.
Provide an easy call-to-action link or in-email form to leave feedback.
Monitor and promptly respond to all reviews to show customers you're listening.
Resolve any issues raised in negative reviews, then follow up publicly.
Showcase curated 4-5 star reviews on product pages to build trust through social proof.
Integrate top reviews across your ecommerce platform, ads, and social media.
The power of product reviews is clear. With some thoughtful planning and automation, they can become an invaluable competitive asset for your online business. Turn happy customers into loyal advocates by consistently requesting, monitoring, and responding to feedback.
Frequently Asked Questions
Here are answers to some common questions businesses have about collecting product reviews via email:
Q: When should I send the initial review request email?
A: 3-5 days after delivery is ideal for physical products. This gives customers time to try out the item. For digital services, 1-3 days works.
Q: How often can I follow up if a customer doesn't leave a review?
A: One follow up is reasonable if no response after a week or two. Any more than 2 review emails risks irritating customers.
Q: Should I offer an incentive in exchange for reviews?
A: Yes, incentives like discounts, free gifts, or loyalty points can effectively boost review rates. Just make sure to deliver on the incentive regardless of the review rating.
Q: How do I get customers to leave more detailed reviews beyond just stars?
A: Follow up your initial star rating request with a template asking for a written review focused on their experience.
Q: What's the best way to respond to a negative review?
A: Promptly apologize, express appreciation for their feedback, explain how you will address the issue raised, and follow up once resolved.
Q: How prominently should I display reviews on my product pages?
A: Showcase your best 3-6 five-star reviews per product. Avoid cluttering the page with too many.
Q: Is it worth sharing reviews on social media?
A: Definitely – amplifying reviews expands their visibility beyond just your customers. Link back to products on your website to drive traffic.
Hopefully these answers provide a helpful starting guide to maximizing product reviews from your ecommerce customers. Don't hesitate to test out different review email templates and workflows to determine what resonates best with your unique audience.