Want to tap into the marketing power of Gmail's 1.5 billion users? Sending bulk emails can help you reach a massive audience – if you avoid landing in the spam folder! This comprehensive guide will teach you how to deliver bulk mail campaigns like a pro.
From maximizing deliverability to managing mass replies, we cover everything you need to turn Gmail's free and paid options into an email marketing machine. Let's dive in and start connecting with more customers in less time!
Overview of Sending Bulk Emails through Gmail
Gmail has become one of the most widely used platforms for sending bulk and mass emails. Though originally intended mainly for personal communication, Gmail's high delivery rates, free accounts, and ubiquitous adoption make it an appealing option for basic email marketing and mass mailing.
A Brief History of Using Gmail for Bulk Emails
Gmail launched in 2004 and quickly became the world's largest email service
Initially focused on consumer accounts for personal email
Over time, businesses and marketers began using Gmail to send newsletters, notifications, promotions, etc. to their contacts
The launch of paid G Suite accounts in 2006 enabled larger scale bulk sending
Gmail has continued to gain popularity for mass emails due to its cost and reach
Benefits of Using Gmail for Bulk Email Campaigns
High delivery rates to inboxes rather than spam folders
Free accounts allow basic bulk sending up to 500 emails per day
G Suite offers higher daily send limits up to 2,000 emails per user
Easy to import contacts and create mailing lists
Familiar interface for composing professional emails
Useful built-in features like scheduling, tracking, etc.
Powerful platform to reach a large audience
Limitations and Challenges of Gmail for Mass Mailing
Daily sending limits can be restrictive for large mailing lists
Accounts risk being flagged as spam if limits are exceeded
Lack of advanced email marketing features and personalization
Missing more robust analytics and campaign data
No dedicated IP addresses to maintain sender reputation
Potential deliverability issues at higher volumes
Requires careful strategies to avoid blocks and spam filtering
While Gmail provides an accessible starting point for basic bulk emailing, serious email marketers may need to graduate to more full-featured ESPs and mailing solutions as their needs grow. But with some diligent strategies, Gmail can still serve as an effective tool for targeted mailing campaigns.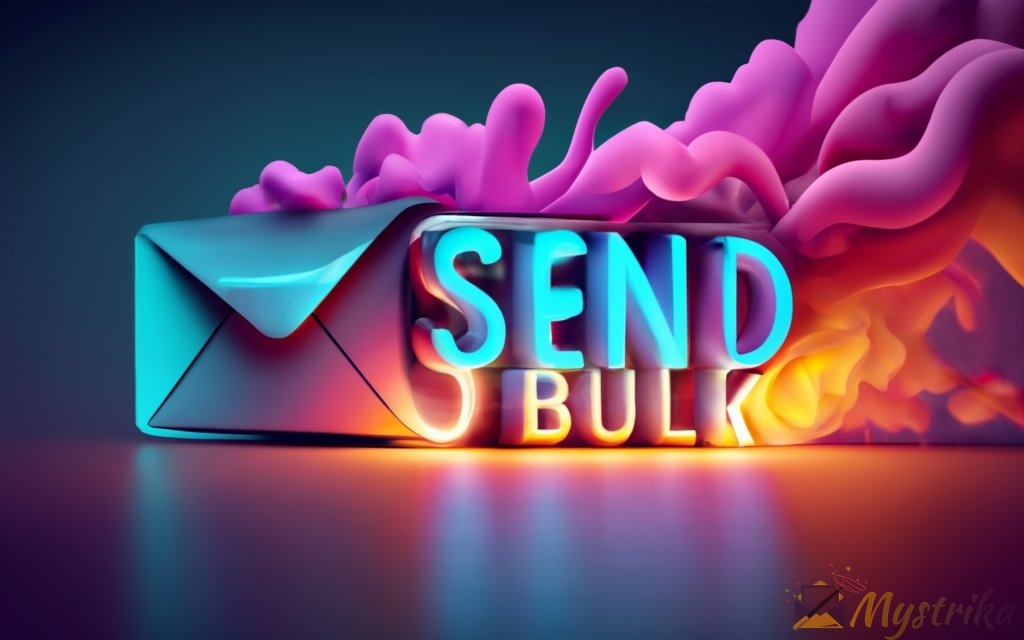 Gmail Account Options for Sending Bulk Email
When using Gmail for bulk sending, you first need to decide whether to use a standard free Gmail account or upgrade to a paid Google Workspace account. Both have their pros and cons depending on your mailing needs.
Personal Gmail Accounts
Gmail's free consumer accounts provide a simple starting point for basic bulk emailing.
To get started, just sign up for a new Gmail account using your email address and password. The process takes only a minute or two.
With a free Gmail account you can:
Send up to 500 emails per day
Add up to 15GB of email attachments
Access basic email productivity features
Import contacts from a CSV file
However, free Gmail accounts lack more advanced features tailored to high volume email marketing, such as:
Higher daily sending limits
Dedicated IP addresses
Advanced analytics and reporting
Free Gmail also displays ads, which some find distracting. But for low-volume bulk mailing campaigns, a free Gmail account can certainly get the job done.
G Suite/Google Workspace Accounts
For expanded bulk email capabilities, Google offers paid G Suite accounts now rebranded as Google Workspace.
Google Workspace offers several tiers, including:
Basic ($6/user/month) – 30GB storage, custom email, video meetings
Business Standard ($12/user/month) – 2TB storage, audit log, screen sharing
Business Plus ($18/user/month) – Everything in Business Standard plus enhanced security controls
Enterprise ($25/user/month) – Advanced security, compliance, and migration options
The key advantages of Google Workspace for bulk email purposes are:
Increased daily sending limit to 2,000 emails per user
Ability to send emails as your business name rather than Gmail address
Dedicated business email addresses with custom domain (@yourcompany.com)
Advanced email tracking and analytics
Slightly higher inboxing rates
Shared contacts and files across your team
24/7 phone and email support
However, Google Workspace lacks some of the sophisticated segmentation, automation, and design options included in high-end ESPs like MailChimp or Constant Contact. But for small to medium businesses doing regular bulk mailings, Google Workspace provides an affordable path to scale.
Comparison of Features and Limitations
Daily Sending Limits
Free Gmail: 500 emails per day
Google Workspace: 2,000 emails per day
Cost
Free Gmail: Free
Google Workspace: $6-$25 per user per month
Analytics and Reporting
Free Gmail: Very limited (just email opens)
Google Workspace: More advanced tracking and aggregated reports
Deliverability Monitoring
Free Gmail: None
Google Workspace: Dashboard for monitoring key email metrics
Segmenting and Targeting
Free Gmail: Basic manual filtering to groups
Google Workspace: Can segment by group or domain
Automation
Free Gmail: None
Google Workspace: Some basic automation for scheduled sending
Design and Customization
Free Gmail: Insert basic images and formatting
Google Workspace: Custom branding and layouts in account dashboard
So in summary, while free Gmail meets basic bulk sending needs, upgrading to Google Workspace unlocks higher volumes, better analytics, and useful business features. But traditional ESPs still provide the most marketing focused capabilities.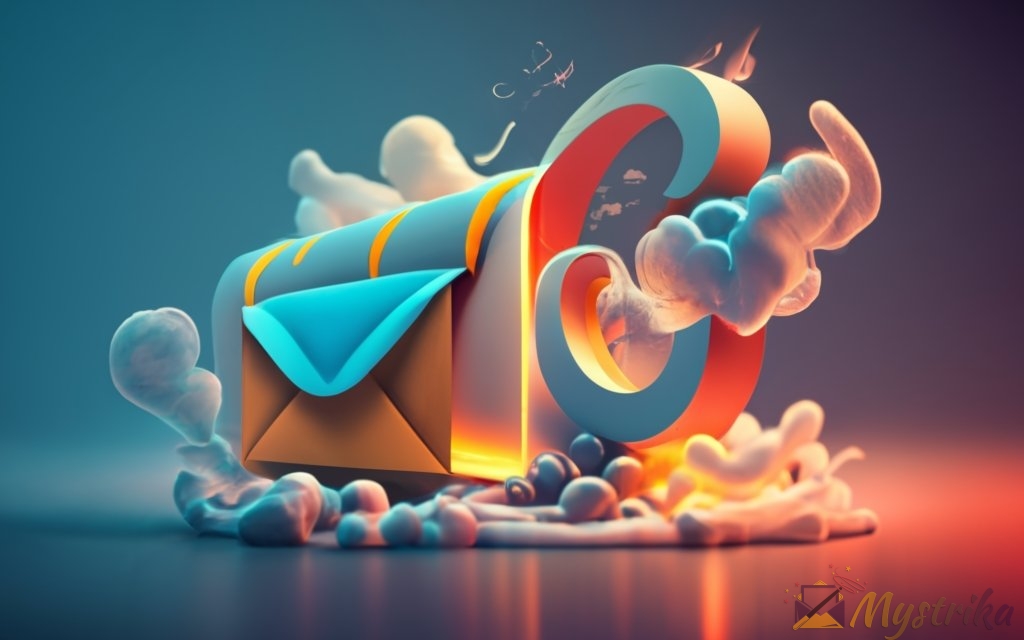 Gmail Bulk Sending Limits and Restrictions
When sending bulk emails through Gmail, it's important to be aware of the platform's limits and guardrails to avoid potential account suspensions or landing in the dreaded spam folder. Let's explore Gmail's sending restrictions for both free and paid accounts, plus some best practices for staying inbounds.
Daily Sending Limits for Free vs. Paid Gmail Accounts
The number of emails you can send per day depends on your Gmail account type:
Free Gmail Accounts
Gmail's default daily sending limit for free consumer accounts is 500 emails. This cap applies even if you send to multiple smaller groups throughout the day – the total unique recipients cannot exceed 500.
Some key notes on free Gmail's 500 email daily limit:
The limit resets at midnight Pacific Time each day.
It applies per account, so you could create multiple accounts to scale.
But sending too much too fast from new accounts may trigger spam filtering.
The 500 cap includes all emails sent – one-to-one and bulk.
Pro Tip: Use the "Scheduled Send" feature to queue emails and drip them out slowly throughout the day up to your 500 limit.
G Suite/Google Workspace Accounts
Upgraded Google Workspace accounts offer higher daily bulk send limits:
Business Starter: 1,500 emails per day
Business Standard: 2,000 emails per day
Business Plus: 2,500 emails per day
The same general limits apply, including:
Resetting at midnight Pacific Time each day
Applying per individual account
Triggering spam filters if exceeded significantly
For most small business bulk email needs, the 2,000 emails per day from Business Standard should suffice.
Avoiding Account Suspension and Spam Filtering
Exceeding daily send limits too frequently or aggressively can cause Gmail to suspend your account or filter more of your mail as spam. Some tips to maintain good standing:
Ramp up gradually – When starting out, begin with small batches of ~100 emails before gradually increasing volume over several weeks.
Stick to daily limits – Track your sends to avoid exceeding caps; pause campaigns if needed.
Use new accounts wisely – Don't blast out huge volumes from brand new accounts immediately.
Make emails personal – Individualize content with subscriber names and relevant details. Avoid overly salesy language.
List Unsubscribe options – Make it easy to opt-out and don't email unsubs. Gmail hates spammers!
Monitor spam reports – Check if recipients are marking your mail as spam and adjust approach if needed.
Gmail Bulk Email Best Practices
Here are some additional tips for maintaining your reputation as a responsible bulk email sender in Gmail:
Get consent – Only email recipients who have opted in and consented to receive your messages.
Confirm opt-ins – Consider using confirmation emails or double opt-in when subscribers sign up.
List a physical address – Include a real business address in your sender info and emails.
Honor unsubscribes – Remove unsubscribers immediately and don't contact them again.
Identify your business – Introduce your company prominently within your email content.
Avoid misleading content – Don't disguise bulk mail as one-on-one personal correspondence.
Use accurate subject lines – Subject should reflect the actual content of the email.
Include useful information – Offer value to the recipient instead of solely promotions.
The inbox awaits if you respect Gmail's guidelines and build trusted relationships with subscribers! Just be sure to practice good bulk email hygiene.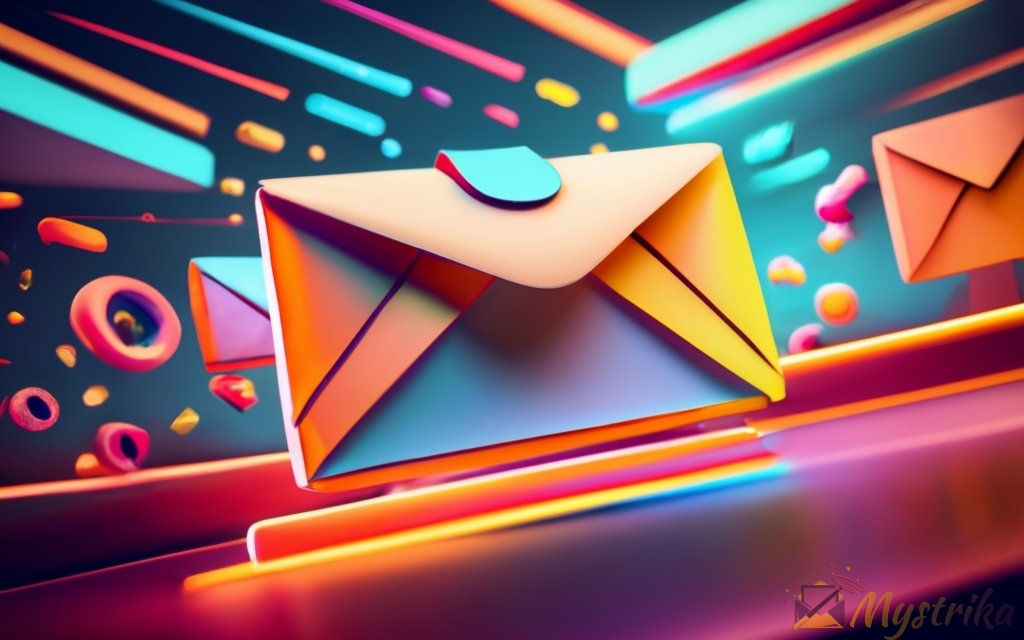 Setting Up Your Gmail Account for Bulk Sending
To use Gmail effectively for your bulk email campaigns, some initial setup and configuration is required. Let's go through the key steps to get your account ready for blasting out those mailing lists.
Creating Dedicated Gmail Accounts for Bulk Mailing
The first step is to create one or more dedicated Gmail accounts that will be reserved solely for your bulk sending needs:
Use a clear business name – Such as [email protected] rather than a random name.
Register multiple accounts – To scale sending across different emails.
Add numbers or initials – Like social1@, news@, deals@ to delineate purposes.
Consider Google Workspace – For higher sending limits and custom domains.
Dedicated accounts help protect your personal inbox from issues like bounces, spam complaints, or reaching sending limits. It also enables better organization and reporting.
Some best practices for setting up dedicated bulk sending accounts:
Use new passwords – Unique from your traditional logins.
Enable two-factor authentication – For added security on your accounts.
Configure forwarding – To a main inbox to monitor replies.
Turn off extra features – Like chat, meet, etc. to simplify the interface.
Use incognito mode – When logging in to prevent cookies from your personal account interfering.
Importing Contacts and Organizing Mailing Lists
Now it's time to get your contacts and mailing lists imported into your dedicated bulk Gmail account.
First, export your lists from the source where they are stored – likely an Excel sheet, Google Contacts, or your current ESP.
The best format is a .CSV file. This contains the basic contact info like name, email, company, etc. in an organized structure.
In your new Gmail account, go to Contacts > Import and upload your .CSV file.
Google will parse the file and create an automatic contact group labeled Imported DATE with all the imported contacts.
From there you can:
Clean up duplicates – Merge any repetitions into single contacts.
Add custom labels – Like "Newsletter", "Alerts", "Deals", etc. to segment your sub-lists.
Organize with groups – Place contacts into different circles or segments.
Now your lists are prepped and ready for blastoff!
Gmail Settings for Enabling Bulk Send Features
There are a few basic Gmail settings to check in order to ensure your account is optimized for bulk sending:
1. Enable Canned Responses
Turn on Canned Responses so you can easily create template replies to common questions or responses. Do this by going to Settings > Advanced > Enable Canned Responses.
2. Adjust Image Settings
Since images don't automatically display in emails, go to Settings > General and switch images to Always Show so your emails look as intended.
3. Enable Scheduled Sending
To queue up a batch of emails to send later, go to Settings > General and switch on Scheduled Sending.
4. Adjust Inbox Type
Consider switching your inbox type from the default Category tabs to a simplified Default view to streamline bulk operations.
5. Enable Multiple Inbox
If using multiple accounts, turn on Multiple Inbox in Settings to manage different emails from one place.
With those basics configured, your Gmail account will be primed for bulk blasting success! Just be sure to also mind your daily sending limits.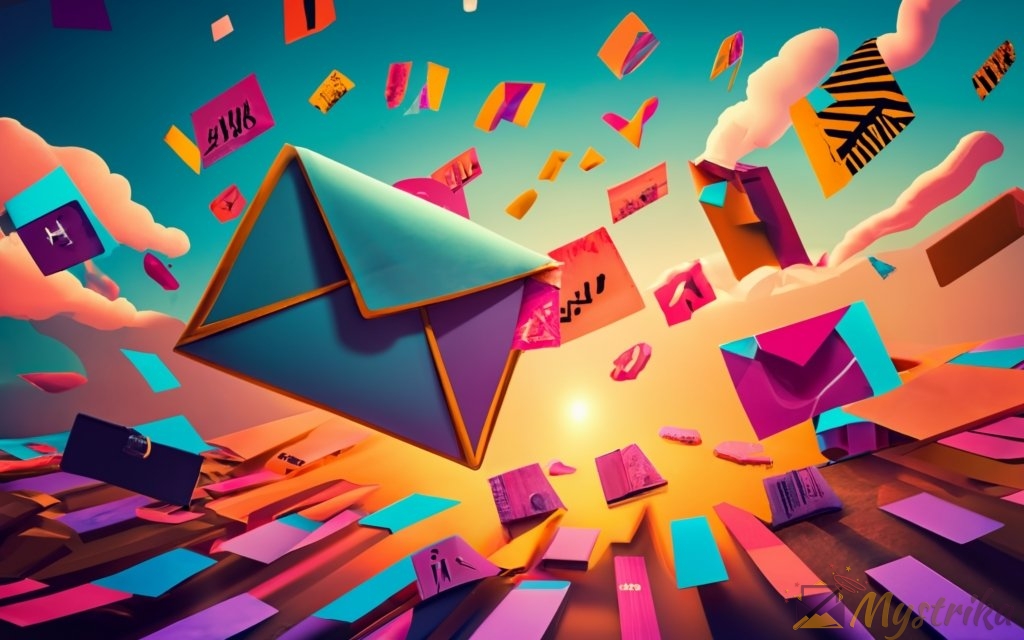 Composing Your Bulk Email in Gmail
Now that your account is prepped for blastoff, it's time to start assembling your actual bulk emails. Let's run through best practices for writing effective copy, sleek design, clear subject lines, and more – while avoiding the spam folder!
Using the Bcc Field to Hide Addresses
When sending bulk messages, you'll want to conceal all recipient addresses by using the Bcc field, instead of To or Cc.
Why hide addresses? Two main reasons:
1. Privacy
Keeping each recipient's email private avoids exposing their address without consent. This builds trusted relationships.
2. Spam Risk
Revealing a massive list looks spammy to Gmail and recipients, risking filters or complaints.
To Bcc recipients in Gmail:
Click Compose to start a new email
Add your dedicated sending address in the From field
Leave the To field empty
Click Bcc and enter the mailing list label or group
Or paste your entire contact CSV directly in Bcc
This hides all recipients and sends them an individual email copy so they can't see each other.
Pro Tip: For the preview text, type "BULK EMAIL ONLY" so accidental sends don't notify recipients.
Creating Clear Subject Lines
Your subject line is the first impression for your email, so make it count! Follow these best practices:
Highlight value – Like "Exclusive Coupon Inside!"
Speak to the recipient – Use "You" language like "Accounts Update for Client X". Avoid spammy "Free offer!"
Inform clearly – Summarize the content they'll find, like "This Week's Newsletter"
Urge, don't demand – "Don't Miss Out!" not "ACT NOW!"
Limit length – Keep subjects under ~50 characters to prevent truncating on mobile.
Personalize if possible – With merge tags like |FNAME|, add the recipient's name.
With a compelling subject, your email is more likely to stand out in the inbox rather than be ignored as bulk mail.
Writing Effective Email Copy and Content
The content of your actual email will make or break the success of your bulk messaging. Here are tips for writing great copy:
Open with value
Don't make them hunt for why they should care. Start strong with the most useful info.
Highlight benefits
Focus on how you can help the reader rather than just pitching your company or products.
Add images
Break up text with relevant graphics, screenshots, logos, etc. But don't go overboard.
Use clear section headers
Guide them through different blocks of info with descriptive subheads.
Share meaningful stories
Brief anecdotes are more compelling than general claims about your business.
Limit sales pitches
Avoid sounding like a constant advertisement shouting "Buy now!" Provide some informational content.
Close with a CTA
End by directing readers towards a specific action, like visiting your site, making a purchase, scheduling a call, etc.
Add templates for personalization
Use merge tags to tailor content, like |FNAME|, |CustomField|, etc.
With well-crafted copy tailored to your subscribers, your bulk emails become anticipated correspondences rather than annoying blasts.
Adding Images, Attachments, Etc.
Visual and multi-media elements help your bulk emails feel more like personalized correspondence. here are some tips:
Use a header image – Include a banner or logo at the top to brand your message.
Insert relevant product shots – Show off what you are discussing in the email.
Add instructional graphics – Like infographics, charts, screenshots, etc. to illustrate points.
Attach files if useful – Like guides, forms, worksheets, etc. recipients can download.
Limit large images – They can hurt deliverability. Optimize and compress where possible.
Link out for more – Drive click-throughs with links to your website, landing pages, etc.
Signature with contact info – Let them easily reach out or unsubscribe.
With the right balance of text, images, and multimedia, your bulk emails become robust resources rather than walls of promotions.
Some final tips for optimizing design:
Check rendering – Preview on mobile, desktop, and in multiple clients.
600px max width – Industry standard, prevents awkward horizontal scrolling on mobiles.
Image alt text – Helps visibility if not displayed, describes to vision impaired users.
Absolute image paths – Use direct URLs to images rather than relative paths that break.
Take your time crafting each element of your bulk email. A professional, thoughtful message builds your brand and keeps recipients engaged.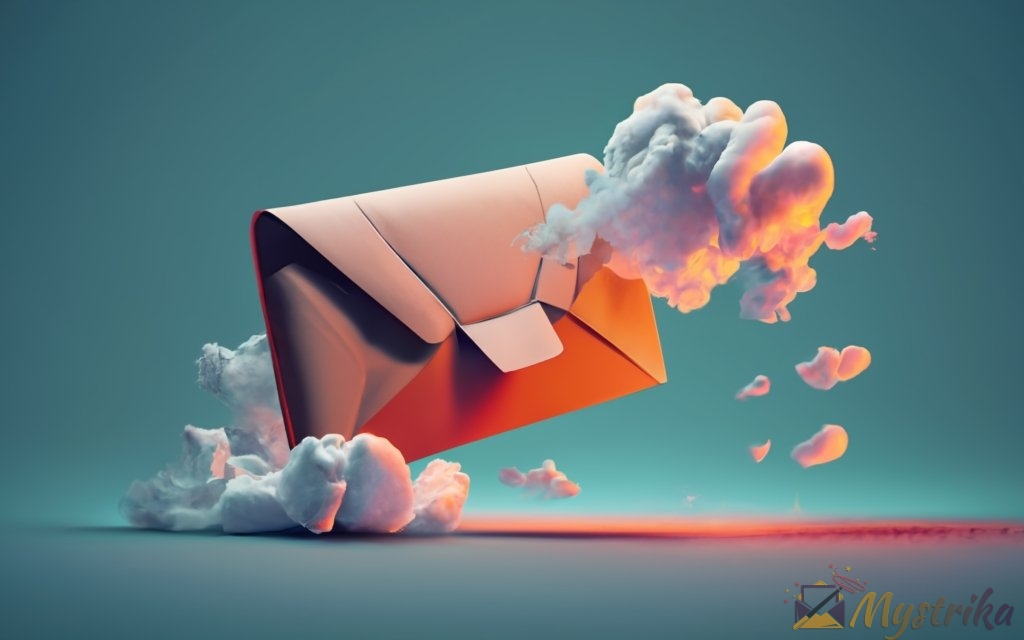 Sending Your Bulk Email Campaigns
You've prepped your lists, composed your emails, and are ready for takeoff. Here's a look at actually executing professional bulk email sends with Gmail – from addressing and scheduling, to staying CAN-SPAM compliant.
Using Labels and Groups for Mass Sending
We touched previously on importing contacts and organizing them into Labels or Groups. Now let's leverage those lists for delivering your campaigns.
In your Gmail draft, click the To field then select one of your labeled contact segments, such as "Newsletter."
All recipients added to that Label will automatically populate in the Bcc field to hide addresses.
Some tips when selecting groups to send:
Segment strategically – Only send relevant content to avoid frustrating subscribers.
Test new approaches – Try new subject lines or offers with smaller groups first.
Give subscribers control – Let them subscribe to specific lists they care about.
Update lists actively – Remove bounced addresses and unsubs immediately.
Well defined, organized contact groups make sending the right messages simple.
Scheduling Emails for Future Delivery
Don't have time to actively monitor sending bursts throughout the day? Let Gmail handle it for you with Scheduled Sending.
In your draft, click the drop-down arrow next to Send and choose Schedule send.
Pick your desired send date and time. You can also set recurring sends – just beware of daily limits.
Some best practices for scheduling bulk blasts:
Queue a week out – Gives time to tweak approaches and content if needed.
Send during business hours – Roughly 8am to 6pm for most timezones. Avoid early mornings or late nights.
Test timing – Try Tuesdays vs. Thursdays and monitor engagement. Spread testing in small batches.
Throttle volume – Don't schedule them all at once! Space out your campaigns.
With scheduled sending, you can optimize your cadence for maximum exposure and engagement.
Following CAN-SPAM Regulations
Lastly, when executing bulk email sends, be sure to comply with anti-spam laws like the CAN-SPAM Act. This helps avoid issues or complaints.
Some key requirements per CAN-SPAM:
Don't deceive – Headers and content must be accurate, no misleading text.
Honor opt-outs – Provide a working unsubscribe link and respect requests immediately.
Identify yourself – Sender name, physical address required.
Mark adult content – Label any inappropriate or adult imagery/language.
No false headers – From name and sending address must be legitimate.
Additionally, always get active consent from contacts before adding them to your lists. Simply buying email lists leads to CAN-SPAM violations and poor deliverability.
By being a transparent, honest bulk email sender, you help ensure your continued mailing success and avoid legal hot water!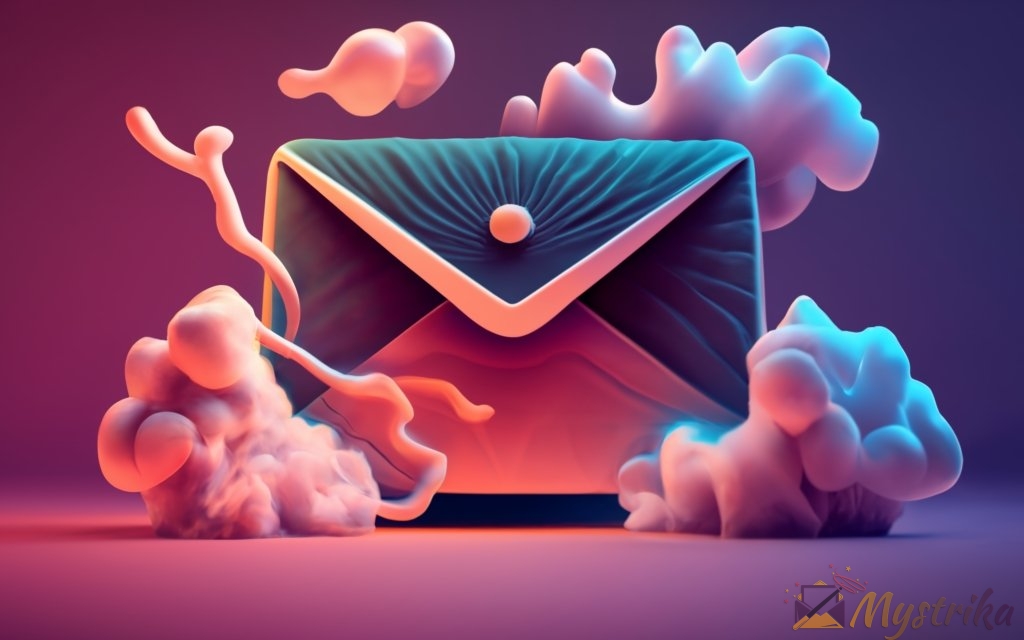 Tracking and Analytics for Bulk Gmail Campaigns
Sending your bulk emails is just the first step. To refine and improve your mailing performance, it's essential to monitor key metrics around engagement, deliverability, and subscriber behavior.
Using Open and Click Tracking
Two of the most basic email analytics are open rate and click-through-rate.
Gmail doesn't have baked in tracking, but you can add it with extensions like Mixmax or Mailtrack for Gmail. These display stats right in your inbox.
Open rate shows the percentage of recipients who opened your email. For example, if 100 people received your message and 25 opened it, you'd have a 25% open rate.
Click-through rate reveals how many people clicked any links within your email. If 15 of those 25 opens clicked through, your click rate would be 60%.
With this data, you can tell:
How compelling your subject lines are
Whether your content and design are getting attention
What links and offers resonate most
Over time, you can benchmark and test to lift these engagement metrics.
Monitoring Unsubscribes and Bounces
Two other important behavioral metrics are unsubscribe rate and bounce rate:
Unsubscribe rate tracks how many recipients use your email's opt-out link, requesting removal from your lists. Watch this number, as a high rate signals your content is irrelevant or unwanted. Keeping it minimal preserves your sender reputation.
Bounce rate reveals what percentage of sent emails failed to deliver due to invalid addresses, full inboxes, blocked IPs, or other issues. This again impacts your sender score and list hygiene. It's wise to keep bounce rates under 5%.
Pro Tip: Use Gmail's Multiple Inbox feature to filter unsubscribes and bounces into separate tabs for easy monitoring.
Analyzing Campaign Performance to Optimize Future Efforts
Looking beyond opens, clicks, bounces, and unsubs, you can manually calculate further performance metrics for each campaign:
Net growth rate: Percent change in list size from unsubs + new signups
Conversion rate: Percentage of recipients who took your desired action
Revenue per email: Total sales revenue divided by emails sent
Click-to-open rate: Clicks divided by opens, your content relevance score
Monitoring trends and testing different segments, offers, timing, email copy, and other variables allows you to determine what approaches provide the highest ROI and continuously refine your efforts.
Tools like Google Analytics, Mixpanel, or Kissmetrics can help you automate and visualize this campaign data.
Some quick ways to act on your analytics:
Improve subject lines and previews that have low open rates
Cut down overperforming email sections that get more opens
Double down on top converting offers and calls to action
Remove fatigued contacts who haven't engaged lately
With the right tracking in place, you can transform raw data into email marketing mastery.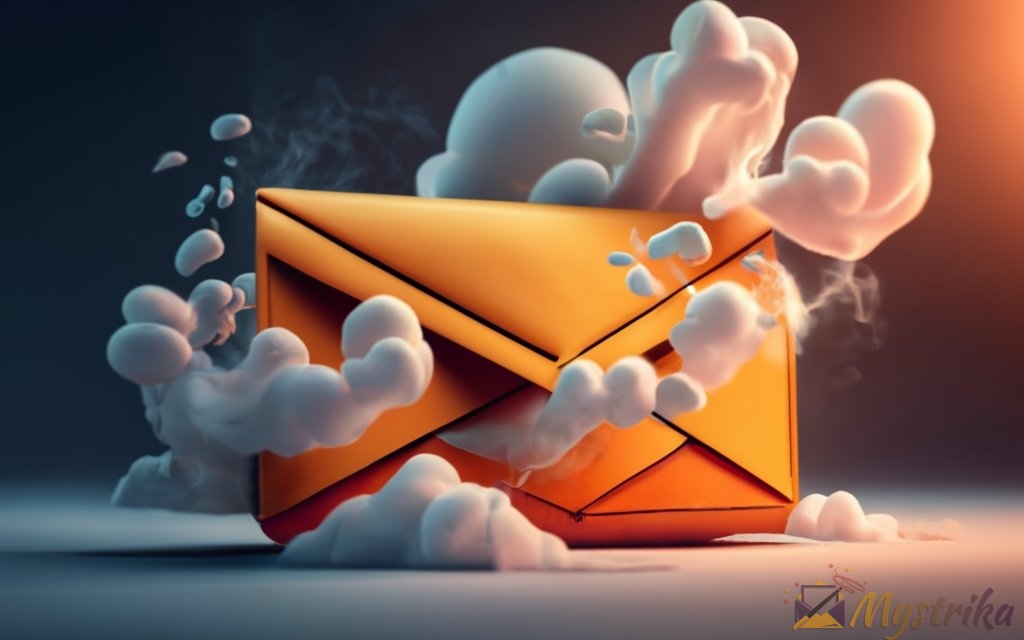 Managing Replies to Bulk Email Campaigns
When you successfully engage an audience with bulk emails, your inbox will start lighting up with questions, comments, and replies. Here's how to effectively handle that influx using Gmail tools.
Setting Up Filters for Mass Replies
If you send bulk mails from a dedicated account, an avalanche of replies can be disruptive. Gmail filters can automatically sort responses for simplified management.
In your Gmail:
Click the settings gear > See All Settings > Filters
Click Create New Filter
Enter key parameters like To: [your sending address]
Choose to Apply the label like "Bulk Replies"
Click Create Filter
Now all replies to your sending address will bypass the inbox and be tagged for handling in batches.
Get even more advanced by creating filters for:
Subject lines like "Unsubscribe"
Senders you're actively engaging with
Key phrases in the reply like "Help" or "Support"
With the right filters, you can prioritize crucial replies without inbox overload.
Using Unified Inbox for Handling Responses
Another handy tool is Gmail's Multiple Inbox, also called Unified Inbox. This lets you view and manage all your accounts together.
Turn on Unified Inbox in Settings > Multiple Inbox
Then in the inbox selection drop-down:
Choose your bulk sending account to view just those replies
Compose drafts to rapidly respond
Mark messages as done after handling
Unified Inbox also works great if you have multiple sending accounts segmented by purpose.
Pro Tip: Use keyboard shortcuts like "c" for compose or "/" to search to speed up your workflow.
Personalizing Follow-Up Messages at Scale
While many replies will be one-off questions, some conversations will be sales opportunities requiring an email string.
Respond to common questions with Gmail Canned Responses for quick replies. Enable these in Settings > Advanced
For individual outreach, leverage Gmail's merge tags like |FNAME| or |CUSTOMFIELD| to personalize your replies based on what you know about each contact.
Tools like Mixmax or SalesHandy for Gmail also let you create sequences of automated, personalized follow-ups based on reply content.
Don't leave your subscribers hanging! Promptly respond to replies while also keeping your inbox clean using Gmail's filters, multiple inbox, and other tools.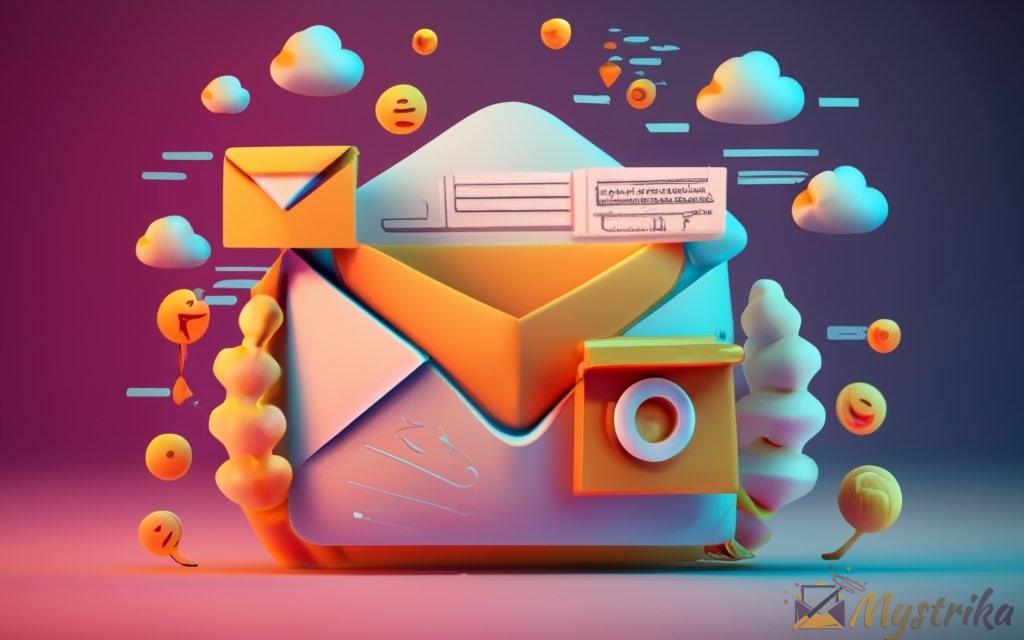 Avoiding Spam Filters and Maximizing Deliverability
Getting your bulk emails reliably delivered to the inbox rather than spam folder requires some diligent list hygiene and email authentication protocols. Let's explore best practices to maximize your campaigns' reach.
Keeping Mailing Lists Clean and Updated
One foundation of strong deliverability is an accurate, high-quality subscriber list. Some tips:
Prune hard bounces – Remove any consistently bouncing invalid addresses.
Delete inactive subscribers – If someone hasn't opened in 6+ months, remove them.
Watch for spam traps – Fake addresses used by ESPs to identify spammers.
Add only confirmed opt-ins – No buying third-party lists of unverified emails.
Promptly remove unsubscribes – And don't email them again without consent.
Use double opt-in – Recipients must confirm before being added to lists.
Limit duplicate contacts – Consolidate multiple instances of the same person.
Invest time in cultivating a targeted list of genuinely interested recipients who engage with your emails. This helps build trust with ESP spam filters.
Using Authentication Protocols Like SPF, DKIM, and DMARC
Several technical protocols also help confirm your legitimacy as an email sender:
SPF verifies use of your domain is authorized. This prevents spoofing.
DKIM encrypts emails with a domain signature for authentication.
DMARC sets a policy for unauthenticated email treatment.
Proper setup of these protocols ensures deliverability and avoids spam folder filtering due to seeming illegitimate.
However, over-optimization can also cause issues. For example, if you use a third-party sending service that doesn't align with your SPF records, emails may fail these checks and bounce.
Work with your email and domain provider to configure optimal authentication tailored to your tech stack.
Warming Up New Accounts Gradually Before Bulk Sending
Finally, be patient when establishing new dedicated bulk sending accounts. Avoid blasting out huge volumes too quickly before building reputation.
Gradually ramp up your sends over several weeks, starting with smaller test batches. Monitor spam reports and engagement levels.
This conservative approach gives ESPs time to observe your delivering relevant content subscribers want. As you demonstrate good sender behavior, your account earns higher sending allowances and deliverability.
Think marathon, not sprint. With strategic list management, sender authentication, and slow ramp-up, your hard work avoiding the spam folder will pay off.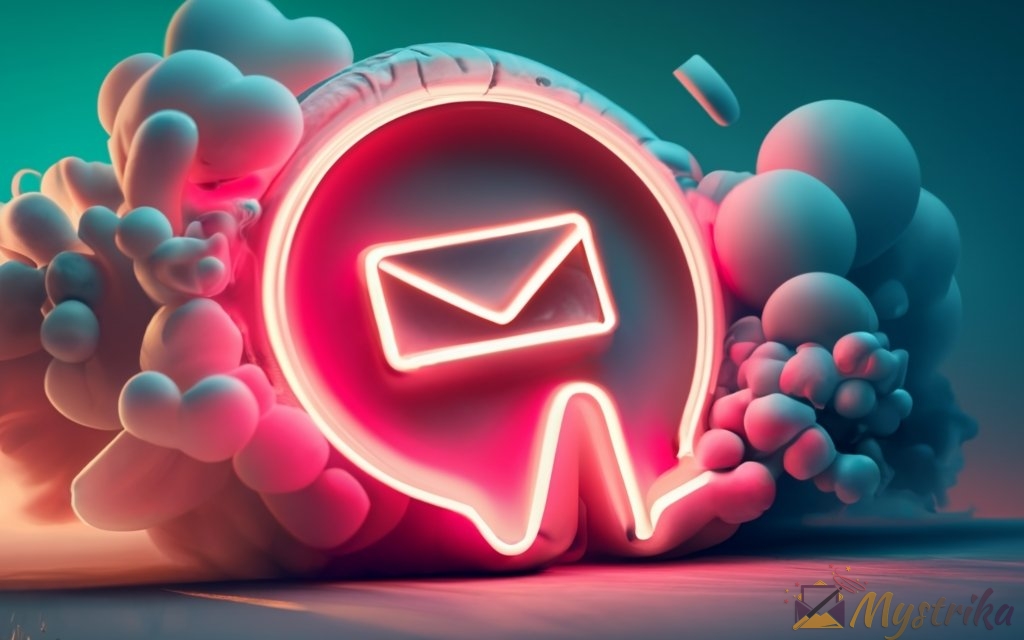 Alternatives and Add-Ons for Bulk Email with Gmail
While Gmail itself provides basic bulk sending capabilities, you may eventually need more advanced features or higher volumes. Here are some options to upgrade your bulk email game.
Paid Tools Like Gmass and Mixmax
Third-party tools built on top of Gmail like Gmass and Mixmax enable power user features without needing to switch ESPs.
Gmass lets you:
Send up to 10,000 emails daily by integrating with SMTP providers
Create mail merges using Google Sheets
Schedule sending bursts
Track opens, clicks, and replies
Automate follow-up sequences
Manage unsubscribes and bounces
Mixmax offers capabilities like:
Tracking and analytics for email performance
Scheduling sends and reminders
Automated personalization and workflows
Sending surveys and text message notifications
Custom branding and domain names
These paid tools provide robust functionality at an affordable price point.
Transitioning to a Full Email Service Provider
Once you outgrow Gmail's restrictions, switching to a dedicated ESP unlocks more advanced capabilities. Options like:
Mailchimp – Great for complex automations, detailed analytics, and dynamic content.
Constant Contact – Simple for beginners with approachable pricing.
Sendinblue – Feature-packed with automation, SMS marketing, and CRM integration.
ConvertKit – Ideal for creators, influencers, and digital course sellers.
Benefits of a full-service ESP typically include:
Higher (or unlimited) sending limits
Dedicated IP addresses for your domain
Custom tracking domains to protect branding
Automation based on recipient behavior
Deep integrations and workflows
Premium support and guided onboarding
The expanded toolset can justify the increased cost for high volume mailers.
Recommendations for Different Use Cases
Here are some quick suggestions based on common bulk email needs:
Small business newsletters – Mixmax or Sendinblue
eCommerce promos – Mailchimp with ecommerce features
B2B sales outreach – Outreach.io or SalesHandy for Gmail
School / class communications – Constant Contact or ParentSquare
Member association updates – Higher volume Gmail or ConvertKit
Internal team announcements – Google Workspace or MS Exchange Online
Take time to evaluate your specific goals, audience size, and functionality needs when choosing a bulk email platform. And don't be afraid to test different providers – your solution today may evolve as your business grows.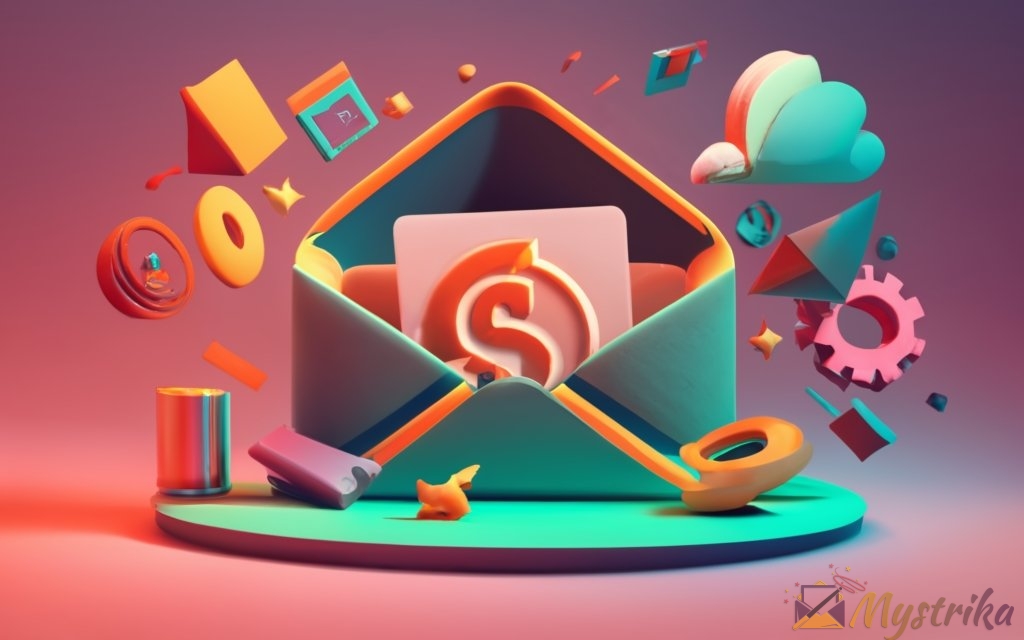 Key Takeaways
Sending effective bulk email campaigns using Gmail takes some strategy and effort, but can provide outstanding reach if done properly.
Some core lessons to keep in mind:
Mind daily sending limits for free and paid Gmail accounts to avoid blocks.
Take time to import and organize your contact lists into well-defined segments.
Leverage tools like Bcc fields and groups to easily address targeted messages.
Craft relevant, valuable email copy and design to boost engagement.
Use open and click tracking to monitor campaign performance.
Keep lists clean and authenticate your domain to maximize deliverability.
Create filters and leverage unified inbox to efficiently handle replies at scale.
Consider add-ons like Gmass or a full ESP as your needs grow beyond basic Gmail.
The tips in this guide will help you get started sending bulk emails while avoiding the spam folder. But don't forget that the most important element is developing relationships with subscribers who genuinely want to receive your messages.
Focus on nurturing quality over quantity, continually refine your approach, and you'll be rewarded with an engaged audience eager for your emails.
Frequently Asked Questions
Q: How many emails can you send from Gmail per day?
A: Free Gmail accounts are limited to 500 emails per day. G Suite/Google Workspace accounts allow up to 2,000 emails per user per day.
Q: Does Gmail have open and click tracking?
A: Not natively, but you can enable open and click tracking by using extensions like Mixmax or Mailtrack for Gmail.
Q: Can you schedule emails to send later with Gmail?
A: Yes, enabling Gmail's Scheduled Send feature allows you to pick future dates/times to send your prepared emails.
Q: Does Gmail have automation for bulk emails?
A: Basic automation like scheduled sending is available, but for more advanced autoresponder sequences you need an add-on like Gmass.
Q: Can I send personalized bulk emails with Gmail?
A: Merge tags can be used to tailor emails and usage of extensions like Yet Another Mail Merge add deeper personalization.
Q: What happens if I exceed Gmail's daily sending limits?
A: Your account may be temporarily blocked from sending more emails. Repeated violations could lead to suspended accounts.
Q: How do I make sure my bulk emails don't land in the Gmail spam folder?
A: Follow best practices like proper SPF/DKIM setup, clean lists, relevant content, and gradual sending ramp-up when starting out.
Q: Should I use my regular Gmail or get G Suite for sending bulk email?
A: G Suite offers higher limits, custom domains, better analytics, etc. but for very basic bulk mail, a free Gmail works.
Q: What are some good alternatives to Gmail for bulk email?
A: Leading ESPs like MailChimp, Constant Contact, SendinBlue, etc. provide more advanced features at higher volumes.