Starting and consistently sending an email newsletter is one of the most effective tactics for building meaningful relationships with your audience. But getting it right involves important strategies around list growth, reader-focused content, and data-driven optimization.
In this extensive guide, we'll cover everything you need to know about launching and running a successful email newsletter for your business, blog, nonprofit or other organization.
You'll learn how to:
Choose the right email marketing platform
Create high-converting signup forms
Grow your subscriber list like a pro
Design professional, branded templates
Craft compelling content for your audience
Analyze metrics and continually optimize
Avoid common email newsletter mistakes
And much more!
Let's dive in and explore how to send awesome newsletters that subscribers look forward to receiving and engaging with each issue.
What is an Email Newsletter and Why Send One?
An email newsletter is a regular communication sent out to a list of subscribed recipients via email. Newsletters are an effective way for businesses and organizations to build relationships, engage with current and potential customers, promote products or services, drive traffic, and more.
So what exactly is an email newsletter?
At its core, a newsletter is a formatted email containing valuable, relevant content sent out on a regular schedule. It provides recipients with updates, insider information, tips, stories, promotions, and other details about a business, brand, website, cause, etc.
Newsletters can take different forms depending on the goal. For example:
Promotional newsletters – Used to advertise sales, deals, new arrivals, etc. Often sent by retailers and ecommerce businesses.
Informational newsletters – Share industry news, trends, best practices, etc. Common for B2B and SaaS companies.
Educational newsletters – Contain how-tos, guides, tips, and tutorials. Used by blogs, personal brands, coaches.
Member newsletters – Provide exclusive info and offers just for members or email list. Used by membership sites.
Nonprofit newsletters – Update donors and supporters on campaigns, events, initiatives. Used by nonprofits and NGOs.
No matter the specific purpose, a newsletter allows creators to deliver valuable, anticipated content directly to subscribers on a recurring basis.
So why send an email newsletter in the first place?
Here are some of the key reasons and benefits:
Build Stronger Relationships and Engagement
Email newsletters allow you to regularly connect with subscribers in an anticipated, welcomed way. By delivering content subscribers want straight to their inbox, you build community, trust, and loyalty. Newsletters have higher open rates than typical promotional emails because subscribers actually want to hear from you.
Promote and Spotlight Your Business, Products, and Services
You control the content and messaging in your newsletter, making it a perfect channel to consistently feature products, services, sales, deals, new launches, etc. Dedicated newsletters lead to higher conversions versus scattered emails.
Increase Website Traffic
Curating or creating compelling content in your newsletter drives recipients back to your website. Insert links to your latest blog posts or landing pages to boost traffic. According to Campaign Monitor, including links can increase clicks by over 500%.
Nurture Leads and Drive Conversions
Email newsletters allow you to nurture subscribers through their buyer's journey. You can educate prospects, build trust, retarget website visitors, and drive conversions by sending targeted, valuable information. According to Mailchimp, email has the highest ROI of any marketing channel.
Improve SEO and Brand Awareness
Including links back to your website, blog, or landing pages can improve domain authority and SEO. You can also drive more social shares by promoting and summarizing content. Consistent newsletters strengthen brand awareness and positioning over time.
Keep Your Audience Engaged
Email open rates drop about 20% each day that goes by after sending. Newsletters combat this by giving subscribers a known, anticipated touchpoint to hear from you and consume your content.
Learn More About Your Audience
Newsletter analytics provide data on open rates, click-throughs, interests, and engagement. You can use this intel to improve and tailor your content over time. Surveys and promos in your newsletter also give insights into your audience.
More Cost Effective Than Other Channels
Email marketing provides one of the highest ROIs of any marketing channel. Newsletters don't require ad spend or intermediaries to reach your own customer base. The primary costs are your time and email service fees.
Stand Out From the Crowd
For consumers inundated with ads and social media overload, email newsletters provide a direct line of communication. Standing out in a crowded inbox is a strategy in itself, but you have more control versus algorithms and visibility issues on social platforms.
Take a Data-Driven Approach
Email analytics allow you to continually test and optimize different aspects like subject lines, send times, content types, etc. to drive higher open and click rates. You can take a scientific, data-driven approach to perfecting your newsletter strategy over time.
Leverage Automation to Scale
Once set up, email newsletters can automate your lead nurturing and ongoing communication with website visitors, customers, and email subscribers. This allows you to continually engage and convert at scale versus manual 1:1 outreach.
Email newsletters remain one of the most effective ways to build authentic relationships, nurture an audience, promote your brand, and drive website traffic and conversions.
With high ROI, powerful analytics, and automation, it's easy to understand why email marketing generates anywhere from 2X to 5X higher returns versus social media for the same spend according to HubSpot.
All types of businesses and organizations should be strategically leveraging email newsletters as part of their inbound marketing and content strategies. Whether you want to boost awareness, engagement, leads or sales, a recurring, well-executed email newsletter ticks many boxes.
Now let's explore how to actually create, send and optimize your first email newsletter…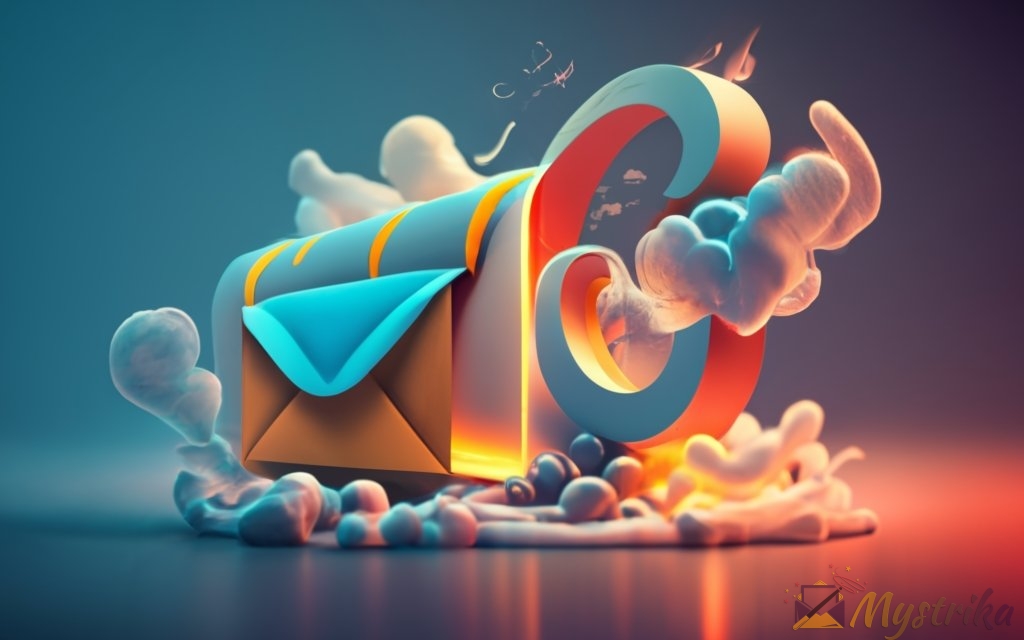 How to Create and Send Your First Email Newsletter
Now that you know what an email newsletter is and why you should be sending one, let's walk through the key steps and best practices for creating your first email newsletter campaign.
While each email service has its own specifics, the general workflow is as follows:
Step 1: Choose an Email Marketing Service
The first step is selecting an email marketing platform or service to create, manage, and send your newsletter. There are many options out there, but some of the most popular picks are:
Mystrika – #1 Cold Email and Email Warmup Service.
When evaluating the best email service for your first email newsletter, consider factors like:
Cost – What email plans and pricing models does the provider offer? Watch for how subscriber pricing is structured.
Key Features – Do they provide things like templates, analytics, automation, integrations, and list management tools?
Ease of Use – How intuitive and beginner-friendly is the platform and interface?
Deliverability – What deliverability and inboxing rates does the provider offer?
Support Options – Is email, live chat, phone, knowledge base support offered?
Reputation & Reviews – Are they well-reviewed and used by other similar businesses?
Some email providers offer free plans for smaller list sizes or trial periods which can be a good way to get started before committing. But check limitations like max contacts and email sends.
For beginners, we recommend starting with Mailchimp or ConvertKit which offer generous free tiers and straight-forward tools to create professional, effective newsletters without needing design or coding skills upfront.
Step 2: Create Signup Forms
Once you have your email marketing platform setup, the next step is creating signup forms, also called opt-in or subscription forms. This is where website visitors and prospective subscribers can join your mailing list by entering their email address.
You have a few options for adding email signup forms to your website such as:
Landing Page Popups – Embedded forms that pop up over your content
Website Widgets – Form blocks added to sidebars or footers
Website Headers/Footers – Integrated into main header navigation or page footer
Lead Capture Popups – Popups triggered by exit intent or time on site
Blog Post Forms – Form added in or below blog content
Resource Optin Forms – Get access to download, cheat sheet, etc.
Most email services include pre-made form templates or an integrated form builder that lets you customize things like fields, colors, fonts, and form layout.
You'll also want to add forms on other channels beyond your owned website. Consider:
Social Media – Profile links, page descriptions, captions
Landing Pages – Dedicated pages for conversions and lead gen
Offline – Business cards, advertisements, event banners
The key is to make it quick and easy for people to find and complete your signup form from any channel or touchpoint.
Step 3: Build Your Subscriber List
Now that you have the signup forms installed, it's time to start growing your email subscriber list!
There are several proven tactics to get more email signups:
Offer a Lead Magnet or Freebie – Opt-in bait like ebooks, guides, trainings, templates, checklists etc. in exchange for their email.
Run a Contest or Giveaway – Sweepstakes entry in exchange for email address to build buzz pre-launch.
Promote on Social Media – Run ads or post signup forms on all your social profiles.
Send Traffic to Your Forms – Link to your opt-in forms from around your website, other sites, and anywhere with relevant traffic.
Add Email Signup CTAs – Use call-to-actions across your site and content to promote subscribing.
Attend Events or Network – Collect business cards or emails with a signup sheet.
Advertise Your Newsletter – Run paid ads showcasing the value subscribers get from your emails.
It's critical to explain the exclusive value, insider content, and perks subscribers get by joining your list. This entices visitors to opt-in.
Target low-hanging fruit like existing customers first before expanding efforts. Don't forget to add new signups to your CRM or contacts system and tag subscribers appropriately. This allows you to segment and personalize your newsletter content.
Step 4: Craft Your First Email Newsletter
Once you have a subscriber list ready, it's time to create your first newsletter! Let's break down the key steps for building and crafting your initial email:
Pick a Template and Brand It
Most email service providers include professionally designed newsletter templates you can start from and then customize. Pick an appropriate template for your brand and industry.
For example, an ecommerce retailer may want to start with a "New Arrivals" product showcase template.
Next, add your own brand logo, colors, and stylistic touches to make the template your own. Change any placeholder imagery and graphics to match your brand style and tone.
Write Compelling Subject Lines
The subject line is one of the most critical parts of your email to get right. This preview text determines whether a subscriber opens your email or not.
Some best practices for compelling newsletter email subject lines:
Use subscriber first names: Hey [Name], Check This Out!
Ask a question: Got Your Summer Plans Ready Yet?
Incite curiosity: You Won't Believe What's Coming Next!
Offer exclusive value: Subscribers-Only Discount Inside
Include urgency or timing: Last Chance for Early Bird Pricing!
Keep it short, scannable, and descriptive
Subject line A/B testing can help optimize open rates over time. Avoid spam trigger words and overpromising in subject lines as well.
Include Engaging Content
Next up is crafting the actual content subscribers will see when they open your email.
Aim for a good mix of value-focused content like:
Industry news, trends, or data
Tips, how-tos, or tactical advice
Q&As with experts
New product features or releases
Company updates, events, initiatives
Platform tutorials
Curated links to resources
Special offers, deals, coupons
Keep intro copy short and include a table of contents if sharing multiple articles or sections. Break up text with headers, relevant imagery, subheads, and lists for scannability.
Insert Relevant Images
Relevant imagery is a great way to add visual interest to your newsletter, highlight products, or set the scene. However, use images sparingly as they can negatively impact deliverability if overdone.
Follow these image optimization guidelines:
Compress files and use JPGs or PNGs under 1MB
Add descriptive alt text
Set image widths under 550px
Use 2-3 images per newsletter max
Avoid large file formats like TIFF, BMP, PSD
Pro tip: Link images to relevant landing pages to increase click-throughs!
Link to Products, Services, and Helpful Resources
In addition to images, sprinkling in links to related products, services, landing pages, and external resources gives readers clear paths for learning more or converting.
Links you may want to include:
New arrivals, top sellers, or featured products
Blog posts or help guides
Resources mentioned in content
Upcoming events, launches, or webinars
Shopping category pages
Special offers or discount pages
Use descriptive anchor text and limit to 5-8 links per newsletter max to avoid looking spammy. Track clicks on links to optimize over time as well.
Add a Clear Call-to-Action
Every email needs a singular CTA – a targeted call-to-action that tells subscribers the immediate next step you want them to take.
Some example CTAs for newsletters include:
Shop New Arrivals
Download the Ultimate Guide
Register for Our Webinar
Get Your Free Trial
Claim Your Discount
Learn More Here
Browse Our Catalog
Sign Up for Early Access
Place your CTA button or text link prominently near the top or bottom of your email. Only use one or two CTAs max to avoid choice paralysis.
Step 5: Review, Test, and Send Your Email Newsletter
You're almost ready to hit send on your first newsletter, but first…
Proofread Every Element
Do a final grammar, spelling, and content check of your entire email. Look for any spacing, formatting, or layout issues as well. It's easy to make small mistakes when editing templates and content.
Test the Rendering Across Email Clients
View your email preview across multiple email clients like Gmail, Apple Mail, Outlook, Yahoo, etc. Many providers let you open test renders right inside your email builder dashboard.
Look for any rendering issues with images, colors, fonts, spacing on different platforms. Adjust based on any inconsistencies found. Ask friends to check from their inboxes too.
Schedule or Send Immediately
Finally, you can either schedule your campaign to go out at a specific date and time or send immediately. Scheduling allows you to set send times optimized for open rates. But immediate sends let you publish content faster.
Most providers also give you the option to have emails with scheduling or send delays automatically added to an email warmup sequence first to increase deliverability before sending to your full list.
And that's it – hit publish and your first email newsletter is off to your subscriber inboxes! The most important thing is to actually start – you can iterate and optimize the specifics over time.
Review performance metrics and engagement for that first campaign and use any insights to improve your next newsletter. Testing subject lines and send times will be key to increasing opens and clicks.
The more you send, the more data you'll have to refine both the creative and delivery strategy for your newsletter. Don't be afraid to experiment with different approaches as you go.
Soon you'll have a high performing, streamlined process for regularly engaging all your website visitors and email subscribers through valuable newsletters!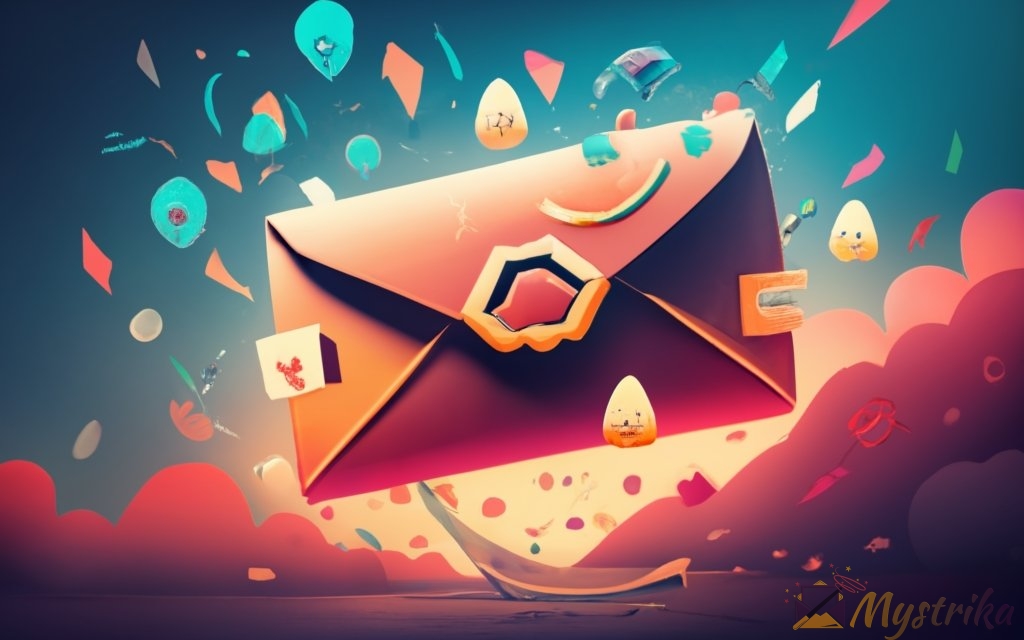 Tips for Creating Effective Email Newsletter Content
You have the newsletter setup and strategy down. Now it's time for the fun part – creating compelling content subscribers genuinely want to read, click on, and share.
Let's explore some proven tips and ideas for crafting email newsletter content that engages, educates, entertains, and delights your subscribers:
Offer Exclusive Deals and Sneak Peeks
One major incentive for subscribing to a newsletter is getting special access to deals, sales, and promotions before the general public.
Consider highlighting:
Early access to sales and specials
Subscriber-only promo codes and discounts
Free shipping or bundled offers
New product teases and previews
First looks at upcoming features or content
Special birthday and loyalty rewards
The key is providing exclusive value subscribers can't get elsewhere. This content incentivizes new signups and gives existing subscribers perks and VIP access for being loyal followers.
Share Relevant Industry News and Insights
Readers look to newsletters as a source of curated information around topics and categories important to them.
Include relevant industry news like:
Data, statistics, and research findings
Product or service trend spotlights
New innovations and launches
Mergers, acquisitions, and funding news
Legislative or regulatory changes
Event, conference, and tradeshow highlights
Notable projects and campaigns
This demonstrates your authority and taps into the informational needs of your audience. Mix in unique insights, thoughts, and perspectives on the news as well.
Feature New Product Releases and Updates
Newsletters are the perfect channel for showcasing your newest products, features, or services.
Some ideas include:
New arrivals and product launches
Updated or limited-edition collections
Enhanced or upgraded features
Fresh content types, issues, or episodes
Additional service offerings
Expanded team biographies
Software updates and bug fixes
Awards, media mentions, and press coverage
Use images, descriptions, pricing, and calls-to-action to highlight your latest and greatest offerings in an engaging way.
Provide How-To Tips and DIY Tutorials
"How to" articles and tutorials attract big engagement as they tap into the reader's desire to learn actionable skills.
Types of how-to style content to include:
Step-by-step instructions and workflows
Tools, resource, or product walkthroughs
Process guidelines and methodologies
Recipes and formulas
Skill-building techniques
Problem-solving and troubleshooting guides
Use case examples and demonstrations
Tactical tips, tricks, and hacks
Comparison analyses and reviews
Leverage screenshots, videos, and visual aids to make following along easy. Break down complex topics into digestible chunks.
Highlight Customer Success Stories
Promoting customer success stories, testimonials, and case studies builds trust while demonstrating real-world results.
When featuring customers and clients:
Share the problem or challenge they faced
Explain how your product or service solved it
Include quotes and social proof
Highlight outcomes achieved
Use images and multimedia
Link to full case study
Make sure to get customer permission prior to including their name, company, or any identifying details in your newsletter.
Include Q&As and Interviews
An insightful interview or QA with an industry expert, thought leader, or practitioner gives subscribers an insider's perspective.
Some ways to include Q&As:
Profile company leaders, executives, or team members
Feature guest contributors and industry pros
Answer common customer questions
Respond to recent feedback and comments
Provide guidance around hot topics
Share expert tips, beliefs, or predictions
Prep questions that prompt deep, strategic responses versus simple one-liners. Share key takeaways in the intro before diving into the full piece.
Curate and Share Links to Other Useful Resources
Your newsletter content doesn't always have to be original. Curating and sharing other helpful resources provides value as well.
Some external links and mentions worth including:
Your latest podcast or YouTube episode
A popular blog post on your site
Other relevant blog content
Useful tools, calculators, or quizzes
A must-read book or report
Complimentary guides, templates, or downloads
Upcoming events, conferences, or webinars
Special offers or giveaways
Aim for a healthy mix of both original content and curated links. Just be sure to provide context on why each resource is valuable before linking out.
Ideas for Different Types of Email Newsletter Content
Let's explore some more specific ideas and examples for the various kinds of content and segments you can include in your email newsletters:
News Roundups
Curate top headlines and news snippets from your industry tailored to your audience interests and needs.
New Product Announcements
Showcase product releases, feature updates, new content types, or service expansions via announcements, teasers, and reveals in your newsletter.
'Behind the Scenes' or 'Meet the Team' Spotlights
Give subscribers a glimpse into what goes on behind the scenes or introduce key team members with inside perspectives.
Step-by-Step 'How To' Guides
Explain how to accomplish goals related to your product or service like tutorials, recipes, usage tips, etc.
Deals, Discounts, and Promotions
Offer promo codes, limited-time sales, bundled offerings, free trials, apparel giveaways, loyalty perks, and first-time buyer specials.
Events, Webinars, and Conferences
Promote special speaker sessions, social gatherings, virtual workshops, industry conferences, and online events.
User or Reader-Generated Content
Feature user screenshots, reviews, testimonials, customer success stories, or creative submissions from fans.
Seasonal and Holiday Themes
Tailor certain issues around seasons, holidays, cultural events, awareness months, and other timely themes.
Quizzes, Polls, and Surveys
Include interactive quizzes, polls, surveys, and assessments to make it fun while capturing data and insights.
Frequently Asked Questions
Answer your most common customer, reader, or client questions concisely in an FAQ format.
Company or Brand Updates and Announcements
Keep subscribers in the loop on news like team additions, office expansions, culture perks, noteworthy company milestones, etc.
Mixing up your email newsletter formats and content keeps things fresh and engaging for subscribers. Certain segments may resonate more depending on your particular business or audience.
The key is providing a predictable model and cadence that subscribers look forward to without becoming overly repetitious issue to issue.
Aim for helpful, relevant variety within a familiar framework readers can anticipate. Now let's look at growing and cultivating your email subscriber list…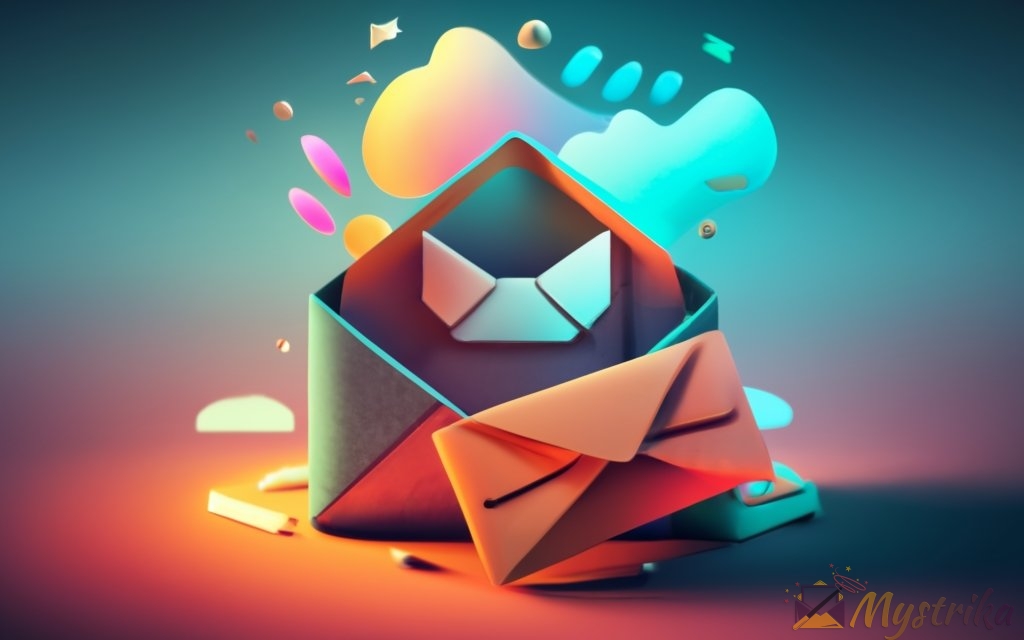 Growing and Managing an Email List
Now that you've mastered creating effective newsletter content, let's explore how to build and manage your email subscriber list.
Growing a highly engaged list of newsletter subscribers takes consistent work across multiple channels using various organic and paid tactics.
Here are some top ways to collect emails and add new subscribers:
Collect Email Addresses Through Landing Pages and Forms
Leveraging dedicated landing pages and lead capture forms across your website is the easiest way to grow subscribers directly.
Some top form placements include:
Website popups
Header / footer bars
Post / page content
Resource exclusives
eCommerce checkout
Microsites and lead magnet pages
Entice visitors to opt-in by offering freebies, content upgrades, discounts and more in exchange for their email.
Offer Lead Magnets and Content Upgrades
One proven tactic is creating lead magnets – freebies offered in exchange for an email address. Popular options include:
eBooks, whitepapers, guides, templates, or checklists
Webinars or online courses
Free trials or subscription discounts
Resource libraries or toolkits
Calculators, templates, or infographics
Cheat sheets, workbooks, or printable handouts
The key is providing subscribers with exclusive value in return for their email address and attention. This content should be specially created to attract and assist your target audience.
Promote Your Newsletter on Social Media
Don't limit newsletter promotion efforts to just your website. Leverage your social media presence as well.
Some ways to get the word out on social include:
Linking to your signup forms
Sharing sneak peeks of newsletter content
Running a social share or follower giveaway
Promoting through social ads and paid posts
Encouraging current subscribers to share
Using relevant hashtags and tagging influencers
Add social follow links in your newsletter footer as well to cross-promote channels.
Send Welcome and Onboarding Emails
Setting proper subscriber expectations upfront increases engagement and satisfaction long-term.
Send a series of onboarding emails explaining:
What they'll receive and how often
Types of valuable content featured
How to access exclusive subscriber content
Instructions for managing preferences
How to utilize any members-only features
Make it super clear what the newsletter offers and why they should continue opening it.
Maintain List Organization and Segmentation
As your list grows, proper organization and segmentation become crucial for optimization.
Some ways to segment your subscriber list include:
Demographics like location, age, industry
Engagement levels (opened X emails, clicked Y links)
Purchase history or order frequency
Downloaded specific lead magnets or assets
Event attendance and webinar participation
Activity like form fills or resource access
List source and channels joined from
This allows you to tailor and personalize newsletter content and other emails based on user attributes. You can also query and export specific segments for targeted campaigns.
Make Unsubscribing Easy
It may seem counterintuitive, but letting subscribers easily unsubscribe keeps your list clean and improves deliverability.
Some best practices around unsubscribing:
Include a visible "unsubscribe" link in all emails
Have a dedicated standalone unsubscribe page
Provide an unsubscribe option at account and preference level
State your frequency and types of emails users receive
Thank users and offer to reconsider when they unsub
Don't over-complicate or hide the unsubscribe process
By respecting user preferences, you build trust while keeping your most engaged subscribers.
Avoid Sending Too Frequently
There are several schools of thought around optimal newsletter frequency and cadence. However, sending too often can backfire by being perceived as spammy.
Here are some frequency guidelines:
2-4 emails per month – good starting point
Weekly for highly consumable or time-sensitive content
Every 2 weeks or monthly for less frequent publications
Quarterly for occasional updates or promotions
Adapt your frequency based on metrics like open and click rates. And always clearly set subscriber expectations upfront.
Personalize and Segment Campaigns
Putting in the work to segment and personalize goes a long way towards engagement.
Some personalization and segmentation tactics include:
Adding first names to subject lines
Trigger-based emails like cart abandons
Segmenting based on past purchases or interests
Following up after events or webinars attended
Sending location or role-specific content
Personalized recommendations based on past behaviors
Even small tweaks like including subscriber first names boost open rates. The more you can tailor based on user attributes and behaviors, the better.
Next let's look at some proven tactics for getting more email signups.
Tips for Growing Your Email List
Here are some key strategies for getting more email newsletter subscribers:
Offer Lead Magnets and Exclusive Content
Limited time freebies and subscribers-only content gives incentive to join. Announce these perks prominently across your site.
Run Giveaways and Contests
Sweepstakes, social promotions and giveaways incentivize providing emails for entry. Require opt-in to participate or access entries.
Leverage All of Your Social Media Channels
Promote your opt-in forms, free content offers, and newsletter across every social network you're active on through ads and organic content.
Collaborate with Influencers or Industry Experts
Partner with an influencer or expert on co-branded lead magnets, exclusive Q&As, live trainings or other opt-in bait in exchange for promotion.
Repurpose Blog Content into Newsletter Snippets
Recycle evergreen snippets of popular blog posts into your newsletter with a CTA to read the full post and join your list.
Promote Your Email List at Events or While Networking
Collect business cards and promote newsletter signups at conferences, meetings, tradeshows and anywhere you're networking in-person.
Advertise Your Newsletter Prominently Across Your Site
Add lead gen forms, banners, overlays, and calls-to-action to join your mailing list prominently across your entire website.
Send an Engaging Welcome Series
Hook new subscribers with an onboarding drip campaign that demonstrates the value to expect from your future emails.
The larger and more engaged your list, the easier it becomes to convert subscribers into loyal customers over time through helpful, relevant content.
Now let's explore some best practices for optimizing your ongoing email newsletter strategy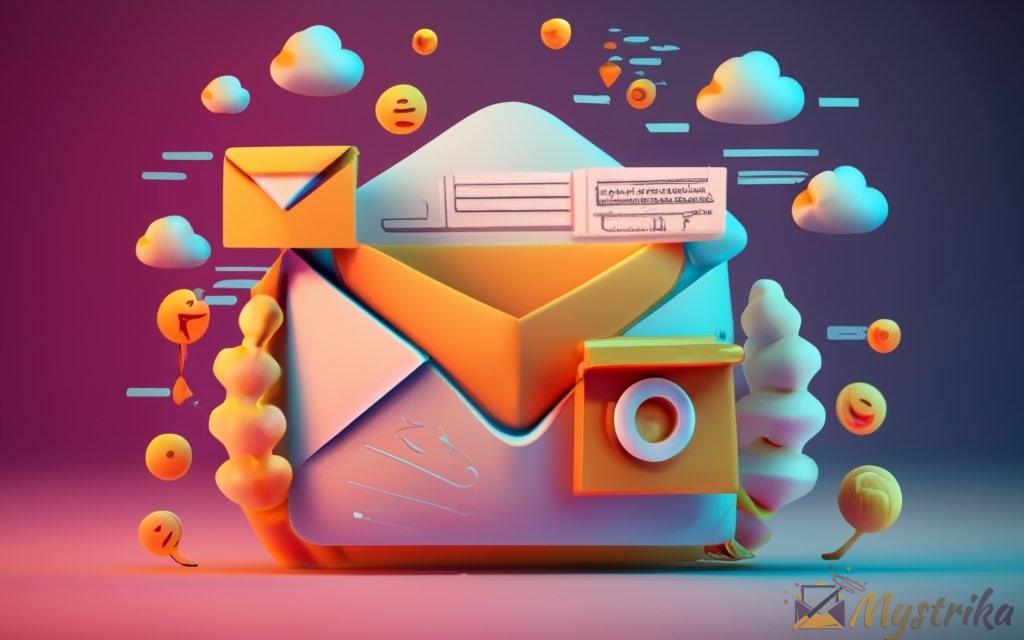 Email Newsletter Best Practices
Now that you have a strategy for building your email list, let's explore some key best practices for optimizing your ongoing newsletter efforts.
Personalize Messages with Merge Tags
Personalization has repeatedly been shown to boost open, click-through, and conversion rates.
Leverage merge tags to include:
First name
Location
Order history
Birthday / anniversary
Purchased products
Event or webinar activity
Lead magnets downloaded
Company / organization
Preferred language
Even small personal touches like including the reader's first name in the subject line helps reinforce that the email is meant specifically for them, not just blasted to every subscriber.
Optimize Subject Lines for Opens
Your subject line makes or breaks whether someone opens the email, so carefully test and optimize different approaches.
Some best practices for writing effective subject lines:
Limit to under 50 characters
Put the most important words first
Ask questions
Use numbers and lists
Include exclusivity
Leverage urgency or scarcity
Promote with social proof
Avoid misleading or over-promising language. Use A/B testing to determine which subject lines, formats, and approaches generate the most opens.
Focus on Delivering Value in Content
At the end of the day, your newsletter needs to consistently deliver relevant value through your content.
Ways to provide value through your copy:
Educate and build skills
Entertain and bring joy
Explain complex topics clearly
Save time with curated advice
Improve understanding
Overcome problems or challenges
Achieve goals and objectives
Make better decisions
Get better results
If your content consistently serves the needs of your audience, your open and engagement metrics will reflect that over time.
Make Templates Mobile-Responsive
Given high mobile readership, you need to ensure your email templates render seamlessly on mobile devices.
Some tips for mobile optimization:
Preview on phones and tablets
Use flexible percentage-based widths
Limit width of images
Beware of small text and spacing
Check multi-column layouts
Simplify block alignment and embedding
Reduce download size through compression
Always test the mobile viewing experience before sending. Today, mobile responsiveness is a must for every email campaign.
Regularly Test and Analyze Performance
Leverage the detailed analytics provided by your email service to optimize future newsletters.
Key metrics and reports to analyze:
Open rate
Click-through rate
Unsubscribe rate
Bounce rate
Links clicked
Assets downloaded
Goal completions
Engagement by segment
Email forwarding and referrals
Sales attributed
Continually test and iterate your creative, segmentation, timing and other factors to boost results. Use insights to shape both design and content strategy over time. Share key metrics and wins internally to continue building teamwide enthusiasm for your email program.
Watch Out for Spam Trigger Words
Certain words and phrases can cause your email to be marked as spam.
Common spam trigger words include:
Free
Act Now
Guarantee
$$$
Winner
All natural
Risk-free
Unlimited
Buy direct
As seen on TV
Analyze spam reports and feedback from your email provider to detect any problematic patterns causing deliverability issues.
Use Images Sparingly
While images can add visual interest, they also increase file size which can negatively impact deliverability.
Guidelines for email images:
Include 2-3 images max per email
Compress files to reduce size
Set image width under 500-550px
Use vector images when possible
Add descriptive alt text
Link images to relevant landing pages
Also beware of background images as they don't display by default in all email clients. Favor simple designs over image-heavy emails.
Keep Good List Hygiene
Routinely prune inactive or unengaged contacts from your active subscriber list.
Ways to maintain list hygiene:
Remove hard bounces automatically
Delete non-openers after 3+ months of no activity
Unsubscribe inactive subscribers
Watch for risky behavior like abuse reports
Suppress recent unsubscribers
This reduces wasted sends and improves overall deliverability and open rates. But use care when removing unengaged subscribers in case they become active again later.
Make Signup Forms Easy to Find
If visitors can't easily find your email signup, you'll miss out on conversions.
Tips for high visibility:
Link forms prominently in header/footer
Feature signup CTAs throughout content
Use contrasting colors for forms
Clear, descriptive submit labels
Limit required fields
Offer engaging lead magnets
Send follow-up or exit intent forms
Include social proof like counters
Reduce friction by streamlining and simplifying signup. You can always collect more user data down the road after they've joined your list.
Common Email Newsletter Mistakes to Avoid
While there are many newsletter best practices to follow, there are also some common mistakes you'll want to avoid:
Over-Promising in Subject Lines
Using exaggerated or misleading phrases will train subscribers to distrust and tune out your emails over time.
Sending Too Frequently
Bombarding subscribers with daily or near-daily emails most often leads to frustration, unsubscribes and complaints.
Failing to Segment Your List
Not personalizing or tailoring content based on user attributes results in irrelevant, spray-and-pray emails.
Not Offering an Unsubscribe Option
Removing friction to unsubscribe improves deliverability while building recipient trust in your brand.
Sending Low-Value or Irrelevant Content
Inconsistent or spammy content causes readers to disengage and question sharing their email address.
Using Purchased or Stolen Email Lists
Besides damaging deliverability, unethically obtained emails destroy recipient trust.
Making the Signup Process Difficult
Complicated, lengthy forms create unnecessary obstacles to growing your subscriber list.
Not Testing for Mobile Responsiveness
ensure your carefully crafted emails render properly on mobile devices with expanding usage.
By being aware of these common missteps, you can proactively avoid them and provide a great user experience building loyalty and trust.
Now let's explore some creative examples and ideas to inspire your next email newsletter campaign…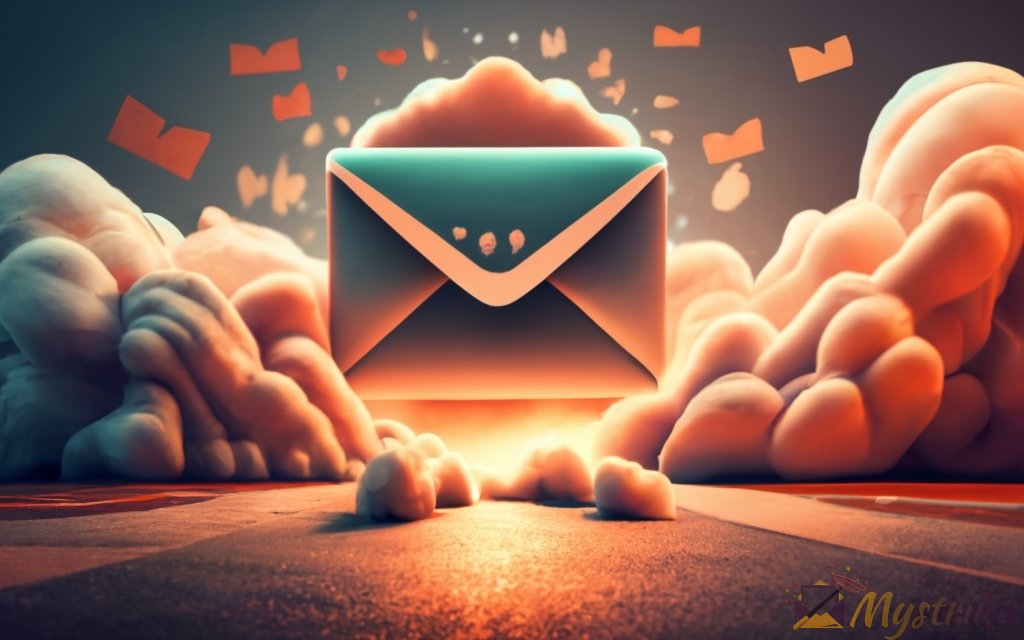 Email Newsletter Ideas and Examples
We've covered a lot of strategy, setup, and best practices when it comes to crafting effective email newsletters. Now let's look at some creative ideas and examples to inspire your next email campaign.
Product Launch Announcements
Promote your latest product or service launch through dedicated newsletter issues announcing:
Key features and capabilities
Target buyer personas and use cases
Pricing and promotion details
Testimonials and customer success
Public relations and media coverage
Founder or developer's backstory
Company's mission tied to launch
Teaser and countdown content
Pre-order access and early bird perks
Behind-the-scenes development images and videos
Q&As on product vision and strategy
Competitor and alternatives comparisons
Native advertising and brands using product
Leverage the excitement of launches to provide inside access driving signups and engagement.
Customer Spotlights and Testimonials
Showcasing real customer wins and experiences builds credibility and trust.
Testimonials can highlight:
Specific problems solved
Quantitative results and outcomes
Emotive benefits and transformations
How the product or service changed things
Meaningful customer quotes
Use cases and scenarios
Personas and segments represented
Social proof and credibility
Before and after contrast
Always get customer permission before using names or identifying details.
'Meet the Team' Profiles
Give subscribers a behind-the-scenes look at the experts that help build your products and brand.
Team member profiles may cover:
Position, responsibilities, and day-to-day
Background, experience, and journey
Values, passions, interests, and hobbies
Advice, lessons, or perspective
Favorite tools and workflows
Work philosophy and approach
Career highlight reel
Colleagues, mentors, and inspirations
Humanizing content helps forge emotional connections and loyalty.
Monthly Promo Codes and Deals
Offering exclusive monthly discounts and perks incentivizes subscribers to open each issue.
Deals can include:
First-time buyer coupons
Free shipping or free gift min spend
BOGO or bulk order deals
Customer appreciation or loyalty rewards
New follower promotions
Referral bonuses and affiliate perks
Package upgrade or add-on specials
Early access or waitlist bundles
Recurring power user and VIP discounts
Upcoming Events and Webinars
Promote educational, networking, and professional development opportunities.
Event promotion details:
Date, time, location
Registration links or access instructions
Speaker bios and session previews
Target audiences and attendee personas
Planned agenda, tracks, and schedule
Sponsor highlights and exhibitors
Travel, lodging, and logistics
Recommended related events
Social media and hashtags
Images, videos, and graphics
Spotlighting events showcases industry thought leadership and involvement.
New Feature Tutorials and Guides
Educate users on new capabilities through screenshots, gifs, and video walkthroughs.
Example tutorials can cover:
Dashboard and navigation overviews
Software onboarding and setup
New tool or functionality guides
Enhanced admin and reporting
Added integrations and external apps
Redesigned and refreshed UX flows
Improved algorithms and recommendation engines
Expanded APIs and developer features
New analytics, metrics, and reporting
Ongoing platform optimization and upgrades
Tutorial-style "how to" content attracts high engagement as it directly helps users maximize value.
Curated Industry News and Articles
Sharing relevant third-party content positions you as an expert curator.
Ways to curate content:
Link to popular or controversial news with your take
Provide context and perspective on important events
Highlight related research reports, whitepapers and in-depth analysis
Comment on thought-provoking think pieces and longform writing
Feature interviews with practitioners, founders and leaders
Discuss emerging technologies, tools, strategies and techniques
Review must-read books, publications and journals
Curated content should educate and challenge readers' thinking versus just summarizing.
Seasonal and Holiday Campaigns
Match email content and promotions to seasonal events on your audience's calendar.
Seasonal ideas include:
Holiday shopping guides and gift ideas
Cyber week and seasonal sales events
Holiday-themed templates, graphics and imagery
DIY decor guides and recipe roundups
Holiday travel tips and recommendations
Year-in-review and resolutions content
Seasonal checklists, freebies and lead magnets
Charity campaigns and community initiatives
Tying into cultural moments allows for fun, lively content while showcasing your brand values.
Behind-the-Scenes Company Updates
Give readers a peek behind the curtain of company operations and milestones.
Behind-the-scenes content may cover:
Major announcements like funding, acquisitions, partnerships
Office expansions, relocations and renovations
New executive and leadership hires
Internal promotion highlights and job openings
Company retreats, events and community service
Sneak peeks of projects in development
Workspace or desk makeovers and home office tour
Virtual happy hours, trivia and team bonding
Pet and baby reveals and employee family news
Spotlighting company culture and progress helps build affinity and trust.
Q&As with Executives and Leadership
Interview founders, executives and subject matter experts to provide unique leadership lessons and perspective.
Example executive interview topics:
Origin stories and lessons from the early days
Vision for the company's future and growth
Evolving industry or category trends
Management philosophy and leadership style
Work routines, rituals and productivity tips
Book, podcast, movie and digital recommendations
Workplace culture and employee engagement
DEI, ethics and social responsibility
Work-life balance and self care rituals
Thought leadership builds brand equity and cements your reputation as a topical authority readers want to hear from.
Tools and Software for Creating Email Newsletters
Let's briefly recap some of the top email marketing platforms and tools for managing and sending great newsletter campaigns:
Constant Contact
Constant Contact is a popular email marketing platform known for its ease of use and focus on small businesses. It offers drag-and-drop email builders, automation workflows, and excellent deliverability.
Mailchimp
Mailchimp is arguably the best-known email marketing provider. It's feature-packed yet intuitive interface makes it easy for beginners to create beautiful, engaging email newsletters that land in inboxes.
AWeber
Trusted by over 1 million users, AWeber is an email marketing tool focused on growing lists through subscriber management, broadcasts, and automation features.
ConvertKit
ConvertKit caters to creators, influencers, and digital entrepreneurs with its emphasis on building an engaged following through email newsletters and automation.
GetResponse
GetResponse combines email marketing, landing pages, webinars, and automation in one powerful platform praised for its ease of use and automation capabilities.
Campaign Monitor
Campaign Monitor helps over 180,000 customers create, send, and optimize branded email campaigns with a focus on designers and agencies managing multiple brand accounts.
Drip
Drip focuses on empowering marketers to build meaningful conversations through email, SMS, and automation tailored specifically to their audience.
MailerLite
MailerLite helps small businesses and startups access intuitive email marketing tools and automation without breaking the bank.
Sendinblue
Sendinblue is a France-based email service provider focused on user-friendly automation and integration features to boost email marketing performance.
The right email marketing platform depends on your specific business needs and audience, but any of the major providers above can help you create professional newsletters that engage and convert readers.
Most offer free trials so you can test out the interface and features hands-on. Look for generous free plans to get started if funds are limited. The key is picking an email service that feels intuitive to navigate and provides the functionality you need.
Now that you're filled with ideas and inspiration for email newsletters, let's wrap up with some final thoughts…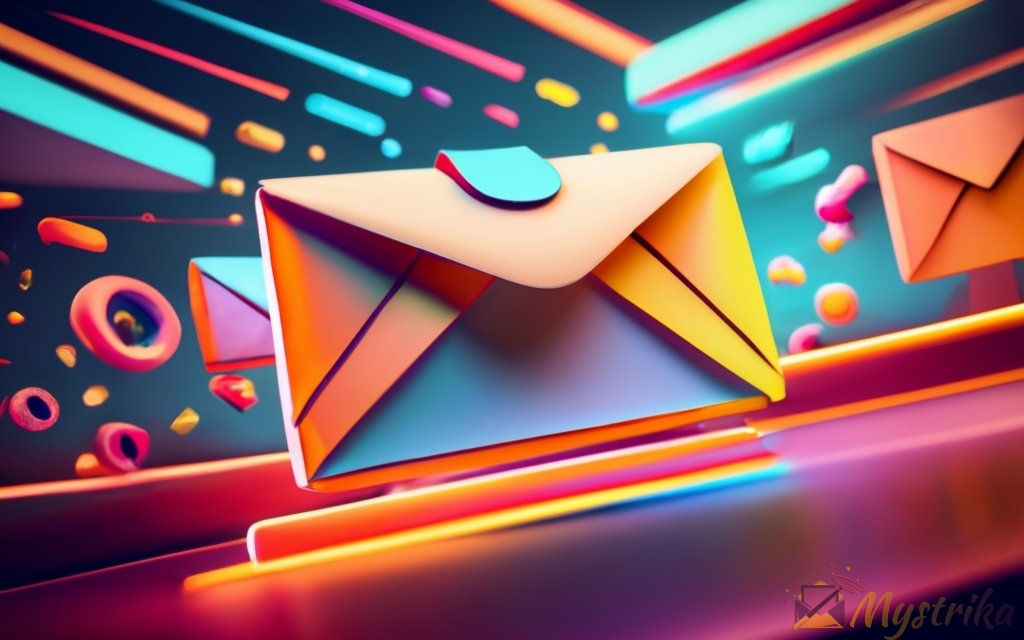 How to Track and Analyze Email Newsletter Performance
The best way to continually improve your email newsletter strategy is by tracking key metrics and analyzing performance data.
Let's explore some of the top metrics and reports to optimize future email campaigns.
Open and Click-Through Rates
Open rate shows the percentage of recipients who opened your email. Click-through rate reveals how many clicked links.
Aim for:
Open Rates: 20-30% is good, 10% is average
Click Rates: 2-5% is solid, under 2% needs improvement
These metrics indicate whether your subject lines and content are resonating. Test tweaks to boost both rates over time.
Bounce and Unsubscribe Rates
Bounce rate is the percentage of emails that failed to deliver due to invalid addresses. Unsubscribe rate shows opt-outs.
Good targets:
Bounce Rate: Under 2% is excellent, under 5% is OK
Unsubscribe Rate: Under 0.2% is very good, under 1% is acceptable
Higher bounce and unsub rates suggest potential issues like irrelevant content or poor list quality.
Conversion and Sales Data
Conversion rate reveals what percentage of recipients completed the email's desired action or goal like making a purchase.
Sales attributable to your email campaigns demonstrate the revenue impact and ROI.
Shoot for:
Conversion Rate: 10%+ is very strong
Sales Attributed: At least 2-3x campaign costs
Continually optimize email content and offers to boost conversion rates which drive sales and revenue.
Email List Growth Trends
Analyze the rate your list grows month-over-month and list sources driving most signups.
Target steady list growth upwards of:
5-15% for small lists under 5,000
15-25%+ for lists between 5-25,000
10-20%+ for lists above 25,000
Faster growth requires more aggressive lead gen efforts. Slower growth indicates acquisition issues.
Segmentation and A/B Testing Results
Compare engagement rates across different user segments like demographics, interests, past behavior, etc.
A/B test alternative email variants against each other to determine the optimal version.
Use segmentation insights and A/B testing learnings to further personalize and refine your emails over time.
Top Performing Themes or Content
Analyze engagement and sales data to detect your top themes, offers, and content types.
Double down on what's working by creating more emails featuring your "greatest hits."
Key Email Newsletter Metrics to Track
To recap, here are some of the key metrics and KPIs to track for every newsletter:
Open Rate
The percentage of total recipients who opened your email. Industry average around 20%.
Click-Through Rate
The % of recipients who clicked links inside your email. 2-5% is decent.
Bounce Rate
The % of sends that failed to deliver due to invalid email addresses. Aim for under 5%.
Unsubscribe Rate
The % of recipients who opted-out from your list after an email. Under 1% is good.
Conversion Rate
The % of opens/clicks that completed your email's desired action or goal. 10%+ is solid.
Sales Attributed
Total sales derived directly from your email campaigns. Shoot for 2-3X costs.
List Growth Rate
How fast your email list grows month-over-month from new signups. 10-20%+ is healthy.
Social Engagement
Shares, likes, comments, and clicks from social channels. Useful engagement metric.
The most successful email marketers continually test and refine to optimize newsletter performance based on data and insights.
Now let's wrap up with some final thoughts and tips…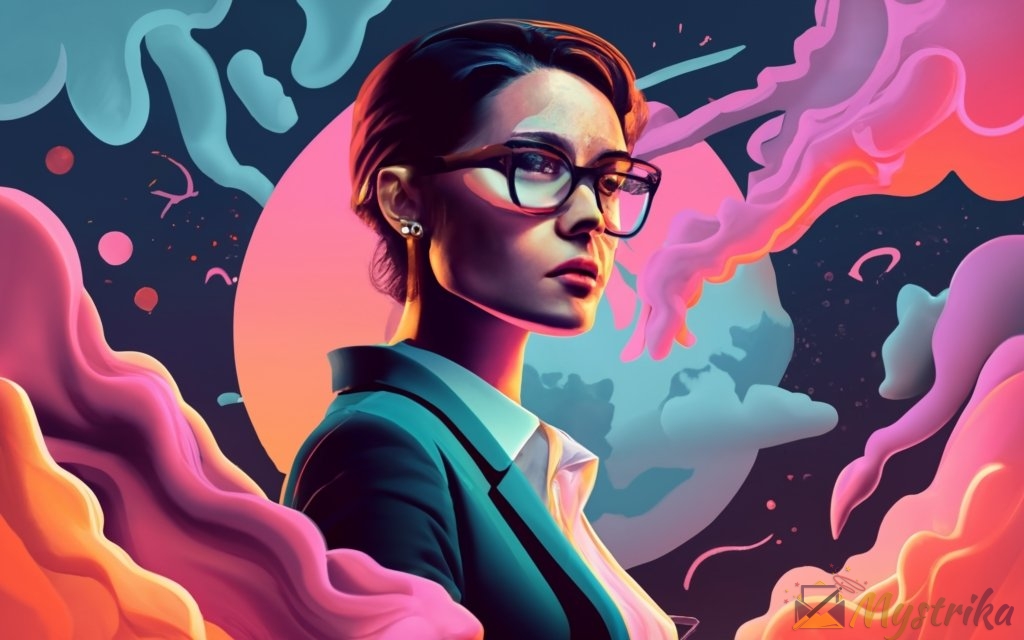 Conclusion and Next Steps
If you've made it this far, congratulations – you now know more about creating effective email newsletters than most marketers!
Let's recap some key takeaways:
Email newsletters are a consistent touchpoint to engage your audience through relevant, valuable content.
They build loyalty, awareness, and conversions by keeping you top of mind.
You need an email service provider to send and manage your newsletter.
Grow your list through lead magnets, promotions, website forms, and social channels.
Focus on helpful, interesting content that taps into reader needs and interests.
Personalized subject lines and segmentation boost engagement.
Track key metrics like open rates, click-throughs and unsubscribes.
Continually test and optimize your campaigns based on insights and data.
Avoid common mistakes like irrelevant or overly promotional content.
Make subscribing and unsubscribing easy to build trust and keep your list clean.
Consistently deliver value and you'll reap the benefits for your business.
The benefits of starting an email newsletter include:
Driving repeat traffic to your website from loyal subscribers
Increasing brand awareness and affinity through valuable content
Generating leads by nurturing prospects over time
Building personal connections with customers and followers
Upselling existing buyers through promotions and offers
Acquiring subscribers from website visitors who would otherwise leave forever
Gathering feedback and insights you can use to improve
Establishing your brand as an authority by educating and informing
Saving time and money over one-to-one outreach at scale
No matter your business or industry, an email newsletter should be a cornerstone of your overall marketing and content strategy.
Call-to-Action: Ready to Start Building Your Email List?
Hopefully this guide provided an in-depth blueprint to get you started creating and sending effective email newsletters.
Now it's time to put these tips into action!
Here are some recommended next steps:
Pick an email service – Signup for a newsletter platform like Mailchimp, ConvertKit, AWeber, or Constant Contact.
Create your first campaign – Setup a simple newsletter using the provider's templates and drag-and-drop builder.
Add signup forms – Install email signup forms on your website and social channels. Offer an incentive like a discount or freebie.
Start sending – Create an engaging onboarding sequence and send your first broadcast. Continually test and optimize.
Promote your newsletter – Let current customers and your audience know about your new email newsletter through website banners, social posts, and word of mouth.
Learn from data – Review key metrics and optimize your strategy based onopens, clicks, unsubscribes, conversions, and growth.
Have patience – Building an email list and improving your newsletters takes continual refinement. Stick with it!
Every day you wait to start is lost potential to connect with fans and turn them into happy customers.
Hopefully this guide provided a comprehensive overview of email newsletter strategy and best practices to help you hit the ground running. We covered everything from email service providers, list building tactics, designing campaigns, writing compelling content, tracking metrics, and more.
While email marketing takes consistency and patience, it's one of the most affordable and effective ways to engage your existing audience and attract new ideal subscribers over time.
Here are a few more helpful email marketing resources:
Now the only thing left is to get out there and start sending some awesome emails!
We wish you the best of luck building your subscriber list, creating click-worthy campaigns, and achieving your business goals through email newsletters.
Key Takeaways
Here are some of the main tips and lessons for creating effective email newsletters covered in this guide:
Email newsletters help you engage readers, promote products, drive website traffic, and nurture leads by delivering valuable content straight to their inbox.
Pick an email service provider like Mailchimp or Constant Contact to manage sending your newsletters at scale.
Grow your subscriber list through website opt-in forms, lead magnets, social promotion, and other tactics.
Create professional, branded email templates and segments to personalize content.
Write compelling subject lines optimized for open rates and avoid spam trigger words.
Include a mix of helpful articles, tips, product features, company updates, special offers, and other engaging content.
Regularly test different newsletter variations and analyze performance metrics using email analytics.
Avoid common mistakes like purchasing email lists, not offering unsubscribe options, or sending irrelevant content.
Start simple and continually refine your email newsletters over time based on data like open rates, click-throughs, etc.
Patience and consistently providing subscribers with value leads to long-term business benefits.
The most effective email marketers continually nurture their list by sending informative, interesting content on a reliable schedule. They optimize based on key metrics and tailor emails using segmentation. With the right strategy, your email newsletter can become an invaluable business asset.
Frequently Asked Questions
Q: Why should I start an email newsletter?
A: Email newsletters help you engage readers, promote products, drive website traffic, and nurture leads by delivering valuable content straight to their inbox. They build meaningful relationships with subscribers over time.
Q: How do I create an email newsletter?
A: First pick an email service like Mailchimp. Then create branded templates, build your list by adding signup forms, and craft compelling content focused on your subscribers' interests. Use segmentation and personalization.
Q: What should I include in a newsletter?
A: Include a mix of articles, tips, product features, company updates, special offers, curated links, Q&As, how-tos, and other content subscribers find valuable. Ask for feedback on what they want to see.
Q: How often should I send my newsletter?
A: Start by sending your newsletter every 2-4 weeks. As your list grows, you can increase frequency to weekly or bi-weekly if subscribers demand more content. Avoid sending too often.
Q: How do I get people to subscribe to my newsletter?
A: Add opt-in forms and lead magnet offers across your website. Promote on social media. Collaborate with influencers in your niche. Repurpose blog posts into snippets. Send an onboarding welcome series.
Q: What metrics should I track for my newsletter?
A: Key metrics to optimize include open rate, click-through rate, conversion rate, bounce rate, unsubscribe rate, sales attributed, and list growth rate. Study analytics to continually improve.
Q: How can I make my newsletters mobile friendly?
A: Use responsive email templates optimized for mobile. Limit image widths. Ensure forms and links work on mobile. Preview on mobile before sending. Adapt content for quicker mobile consumption.
Q: What are some common newsletter mistakes?
A: Sending too frequently, failing to personalize content, not making it easy to unsubscribe, misleading subject lines, and purchasing email lists instead of permission-based opt-ins.
Q: How do I improve my newsletter engagement?
A: Use segmentation and personalization. Send exclusive offers just for subscribers. Promote your newsletter and new issues on social media. Test different content types and optimize based on feedback.
Q: Is there a guide for starting a newsletter?
A: Yes, this comprehensive guide covers how to start an email newsletter from choosing an email provider to crafting compelling content to measuring performance. Check out the step-by-step walkthrough.