Sick of sending the same manual reminders and follow-ups? Automate meaningful conversations at scale and wow each person who responds.
In this comprehensive guide, learn how to craft targeted sequences, choose the right software, optimize constantly, and build customer relationships through follow-up automation.
Why Automated Email Follow-Up is Critical for Businesses
In the fast-paced digital age, capturing and retaining customer attention is an uphill battle. Your marketing emails have to compete with endless distractions from social media, texts, video ads, and more.
Amidst all the noise, personalized and well-timed follow-up can make or break the customer relationship. But crafting unique messages that continue conversations at just the right moments simply isn't feasible without automation.
Automated email follow-up provides the nurturing touch customers crave, at scale. Let's explore some of the key reasons automated follow-up is an indispensable tool for success.
Improves Efficiency and Consistency of Lead Nurturing Efforts
Imagine you're a sales rep tasked with sending intro emails to 100 new leads. Composing personalized messages that continue the conversation from your last touchpoint is time-consuming. And that's for just one small batch!
With the average sales rep juggling upwards of 100 leads at a time, effective nurturing at scale via manual emails is impossible.
Automated follow-ups powered by tools like Mailchimp and ActiveCampaign can take care of the repetitive nurturing tasks to free up your time. They ensure your leads get timely, relevant information that moves them down the funnel.
According to statistics from Mailchimp, segmented and targeted email campaigns have 14.31% higher open rates and 100.95% higher click rates than basic batch-and-blast messages.
Automated follow-ups also provide consistency in your nurturing efforts. No matter which sales rep is originally engaging the lead, your sequenced emails maintain steadfast branding and messaging.
Allows for Personalization at Scale
Nobody likes impersonal bulk emails. With automated follow-up tools, you can scale personalized communication that makes each subscriber feel valued.
For example, you can customize email content based on:
First name
Company name
Industry
Past purchases
Interests
Lead score
Personalized subject lines also boost open rates by 26%.
Sending hand-crafted emails en masse doesn't fit into busy calendars. Automated follow-up software like SalesHandy and Mailshake use merge tags and conditional content to personalize messages at scale.
Helps Recover Lost Leads and Missed Opportunities
Leads slip through the cracks. Sales reps get busy or distracted and miss sending a key follow-up.
But automated follow-up software stays on top of your nurturing schedule, never forgetting to send timely messages. The tools can even detect if someone opened an email but didn't click through – prompting an automated checklist email to address any lingering questions.
According to Salesforce, timed follow-up emails have up to a 400% better response rate than one-off blasts.
Automated follow-ups also help you recover leads who initially convert but don't end up making a purchase.
For example, you can set up win-back campaigns targeted to past subscribers whose memberships have lapsed for 30-60 days. Timely outreach bringing back old leads can significantly impact revenue.
Maximizes Customer Lifetime Value Through Ongoing Engagement
The initial sale is just the first step. To maximize CLTV, you need ongoing interactions that delight customers and nurture loyalty.
But few companies have the resources for dedicated account management and manual touchpoints at such scale.
This is where automated follow-up powerfully increases CLTV. You can set up post-purchase welcome journeys, periodic education/tips emails, surveys for feedback, and more.
According to Invespcro, the probability of selling to an existing customer is 60-70% while prospect acquisition only sees 5-20% success rates.
Automated lifecycle workflows make sure your customers get unique value long after their first purchase. From renewal reminders to relevant upsell offers and loyalty rewards, you can nurture higher retention and repeat purchases.
In nutshell
In essence, automated follow-up tools are indispensable because they:
Provide hyper-personalized omnichannel experiences at scale
Ensure touchpoints never slip through the cracks
Help you double down on proven engagements and offers
Enable you to optimize based on robust email analytics
Without sacrificing genuine conversations, you can 3X reach and engagement. The result? More loyal customers, accelerated deal cycles, and sustained revenue growth.
When something is this critical to customer relationships, you simply can't afford missed opportunities. Automated follow-up platforms turn reliable nurturing into reality.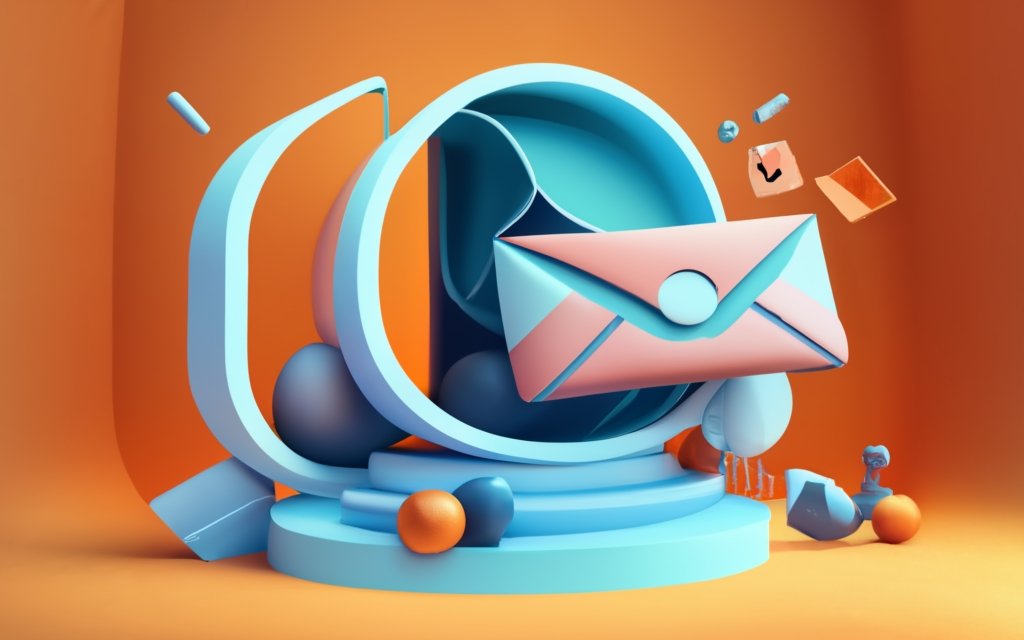 Key Features and Capabilities of Automated Follow-Up Tools
Gone are the days of complex enterprise software with clunky UIs and tedious setup. Modern follow-up automation tools blend robust functionality with simplicity through thoughtful design.
Whether you're automating lead nurturing or customer retention workflows, today's solutions have fine-tuned features to help. Let's explore some of the top capabilities that enable follow-up automation success.
Email Sequencing Based on Recipient Actions
Randomly blasting customers with repeated emails is a surefire way to aggravate, not nurture.
Intelligent sequencing is crucial. Top tools like ActiveCampaign, Drip, and Customer.io allow you to trigger emails based on recipient actions.
For example, you can:
Send a discount to those who abandon their cart after 2 days
Deliver a satisfaction survey 7 days post-purchase
Follow up via email if a prospect clicks a link but doesn't fill a form
This targeted sequencing eliminates guesswork. You reach users precisely when they need it most.
Sophisticated platforms can also integrate data from your CRM, support desk, website, and more to trigger hyper-personalized journeys.
Customizable Delay Settings Between Messages
Finding the perfect send cadence takes testing. The best tools allow you to customize delays between messages based on your goals.
For example, a typical sales sequence might be:
Initial reach out email
First follow up in 2 days if no reply
Second follow up in 4 days if still no reply
Final cold email after 1 week re-engaging warm leads
Whereas a post-purchase education campaign could follow this cadence:
Welcome email on day 1
Tip email on day 3
Advanced feature tutorial on day 7
Satisfaction survey on day 14
From hours to weeks, you can set the ideal timeline while designing workflows. Adjust as you optimize based on open and conversion rates.
Integration with Popular Email Platforms Like Gmail and Outlook
Prospects engage with your emails across an array of email clients like Outlook, Apple Mail, and Gmail.
Automated follow-up tools integrate directly with these platforms via browser extensions, so you can track opens and clicks no matter how subscribers read your messages.
For example, Mixmax and RightInbox both offer full-featured Gmail extensions. This allows your sales team to trigger and manage sequences right from their Gmail dashboard.
Outlook automation is also easy thanks to solutions like FollowUpThen and automation add-ins. Sync up your CRM and Outlook for real-time tracking without ever leaving your inbox.
Bottom line – no matter your team's email platform preferences, there are tools to enable integration for easy follow-up automation.
Real-Time Notifications When Prospects Open or Click Emails
Timing is everything when following up with prospects. You want to reach out immediately after someone engages to capitalize on interest.
Powerful follow-up software like Outreach and SalesLoft provide real-time notifications when recipients open, click, or reply to emails.
You can select to get notifications via:
Browser pop-ups
Mobile push notifications
In-app alerts
Text messages
Slack bot
No more waiting till the next day to realize an opportunity is hot. Instant notifications help sales and support reps book more demos, close more deals, and resolve more tickets.
Analytics for Tracking Performance and Optimizing Strategies
Designing a flawless automated campaign on the first try is unlikely. You need the ability to measure what content and engagement cadences convert best.
Robust analytics should track essential metrics like:
Open, clickthrough, and reply rates
Click-to-open ratios
Unsubscribe rates
Geography trends
Engagement by contact segment
Follow-up automation platforms like Autosend and Woodpecker then help you act on these insights. You can tweak delay settings, update content, remove poor performing messages, and more.
Ongoing optimization is key to continually improving results. The analytics should be easy to interpret at a glance, so you can make data-driven decisions quickly.
In short
At its core, follow-up automation removes the burden of manual repetitive tasks. This frees you up for high-level strategy and more meaningful personal interactions.
But not all tools are created equal. Seek out solutions with segmented workflows, CRM integrations, instant notifications, and optimization capabilities.
Prioritize platforms with flexibility to adjust settings rapidly and maximize positive response rates. And of course, be sure to consider ease of use – complicated software helps no one.
When the technology handles the follow-up logistics flawlessly, you can focus entirely on wowing each subscriber that replies. That's the true purpose of follow-up automation.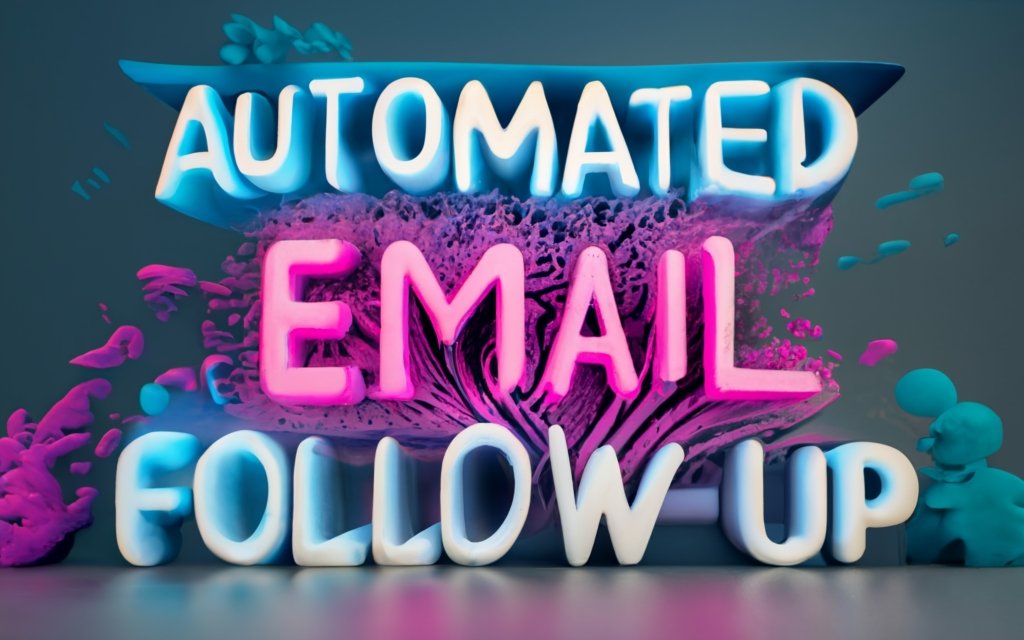 Strategies for Creating Effective Automated Follow-Up Campaigns
Automated follow-up software provides the framework for seamless nurturing at scale. But technology alone isn't enough.
To maximize response rates and ROI, you need intelligent strategies guiding your campaign creation. Let's explore tactics that the savviest marketers use to get results.
Segment Your Contacts by Attributes Like Industry or Lead Score
One-message-fits-all is a myth. Tailoring follow-up content based on subscriber attributes boosts relevance.
Group your contacts into segments, then customize email copy and offers accordingly.
For example, you can segment by:
Industry – Send construction leads building costs data; fitness prospects get wearable tech studies.
Lead score – High scores get access to premium content; new contacts get product 101s.
Past purchases – Send upsell offers matching their existing solutions.
Demographics – Millennials may resonate more with certain messaging than Baby Boomers.
According to Experian, segmented campaigns enjoy 14% higher open rates and 100% higher click rates than non-targeted emails.
Take time to strategically group your subscribers during campaign creation. The more tailored the journey, the better the response.
Make Sure Early Emails Provide Value Before Making an Ask
Imagine someone you just met asked to borrow money – awkward, right? Marketing follow-ups can feel similarly off-putting if you request too much too soon.
Early emails should focus on providing subscribers value – not making a hard sell. Give before you ask to develop trust and rapport.
For example:
Send educational materials like ebooks, tip sheets, or videos
Share links to relevant blog posts or tools pages
Offer a limited-time discount on a new product
According to marketing experiments by Social Media Today, calls-to-action receive 7-10X more clicks when preceded by value-focused content.
Make your initial follow-up emails about helping – not selling. Subscribers will repay your generosity many times over.
Experiment with Different Follow-Up Cadences to Find What Works
Finding the perfect automated sequence timeline takes testing. The same approach may not work across different products, services, and subscriber bases.
Leverage A/B testing functionality to experiment with engaging at different intervals. For example, you could test:
3 follow-up emails in 2 days vs 3 emails over 2 weeks
A 7-message nurturing sequence once a week vs 3 touchpoints every other day
Post-purchase re-engagement at 15 days vs 30 days after sign-up
See which cadence resonates best with your audience by tracking open and click rates. Don't forget to test days and times as well – weekends and evenings often outperform weekday mornings.
Experimenting with your automated email follow-up strategy helps you land on a template that boosts conversions.
Use Countdown Timers or Exclusive Offers to Instill Urgency
You only have a prospect's attention briefly. Urgency can incentivize them to take desired actions now rather than postponing indefinitely.
Countdown timers are powerful for this. For example:
"Limited-time 70% off subscription – 3 days left!"
"Only 2 spots remain for this exclusive webinar – register in the next 8 hours!"
Scarcity and exclusivity also work. Consider:
"Get the Pro plan free for 60 days when you sign up this week only"
"Get access to this VIP content library when you schedule a demo by Friday"
Consulting.com found adding urgency elements boosts conversion rates by over 20%.
Strike while the iron's hot. A sense of urgency prompts subscribers to act now rather than risk missing out.
Gather Feedback via Surveys to Continuously Improve Campaigns
Don't just rely on open and click rates. Ask subscribers directly what they think of your automated campaigns.
Short post-sequence surveys provide qualitative insights you can't glean from analytics alone. Ask:
How would you rate the value of the information provided?
Did you find the sequence length/timing appropriate?
What topics would you like to see more of?
This feedback lets you fine-tune follow-up timing, content, segment targeting, and more. Continual optimization is key to maximizing performance.
According to SurveyMonkey, embedded surveys enjoy 30% higher response rates than standalone survey requests.
Make surveys a seamless part of your automated journeys. Hearing from recipients directly accelerates growth.
In nutshell
Automating follow-up is just the first step. Crafting campaigns that convert takes strategic thought into:
Hyper-segmentation for tailored content
Leading with value before calls to action
Finding your perfect engagement cadence
Urgency to incentivize immediate response
Ongoing optimization based on recipient feedback
With these pillars in place, you transform your plain outreach sequences into compelling experiences. Subscribers eagerly look forward to your next step in the journey.
That kind of anticipation is priceless. Mix automation with purposeful relationship-building strategies to see your ROIs soar.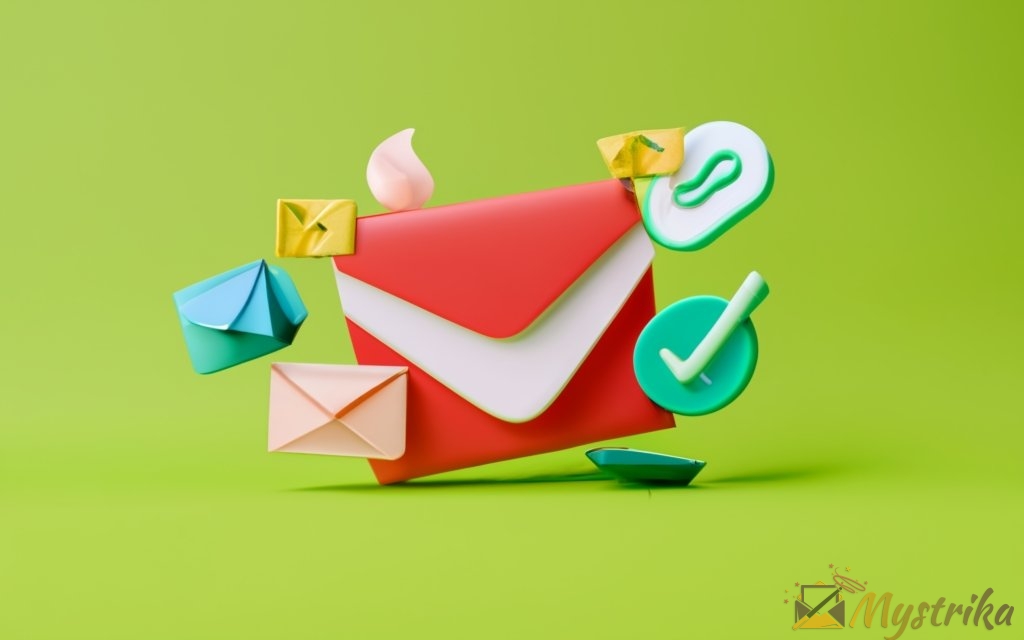 Common Use Cases and Applications for Automated Follow-Up
Like a Swiss army knife, automated follow-up platforms are versatile tools that serve many needs. The use cases are practically endless.
Let's check out some of the most popular applications across departments like sales, marketing, customer success, and more.
Lead Nurturing for Sales Prospecting and Conversions
Winning new business is a marathon, not a sprint. You need nurturing sequences that build rapport with sales prospects over time.
Follow-up automation tools like Outreach and SalesLoft help you:
Send initial value-focused emails to cold prospects
Follow up at just the right times to accelerate deal cycles
Engage warm leads with targeted content to convert more
According to Salesforce, nurtured leads make up over 50% of all qualified sales opportunities.
Don't just blast prospects randomly. Thoughtfully nurture them towards becoming customers.
Renewals and Upsells for Existing Customers
Capturing new leads grabs attention. But maximizing existing customer LTV takes real skill.
Automated follow-up empowers you to:
Send renewal reminder emails ahead of plan expirations
Notify customers of new product releases and expansions
Make personalized upsell offers matching past buying behaviors
Reward loyal subscribers and incentivize referrals
According to Forrester, 77% of customers say they'd be open to buying additional products after a positive customer experience.
Loyal patrons are your best assets. Automated workflows help you retain and expand key accounts.
Re-Engaging Cold Leads and Abandoned Carts
Leads go cold. Shoppers abandon carts. Businesses write this revenue off.
Automated follow-up provides the persistence needed to re-engage these lost opportunities with targeted outreach.
For example:
Send cold leads content offers if they haven't replied after 2 weeks
Offer abandoned cart shoppers 10% off if they return within 5 days
Alert prospects who attended a webinar but didn't convert with an exclusive discount
Omnisend found that abandoned cart reminder emails have a 50% higher open rate than typical promotional campaigns.
Don't let leads and prospects disappear quietly into the night. Bring them back into the fold.
Event and Webinar Registration Follow-Ups
Driving registrations is one thing. Getting people to actually attend is another.
Follow-up automation facilitates event success by:
Sending reminder emails with event details as the date nears
Offering exclusive content to engaged registrants
Following up with absentees after the event has concluded
Thanking attendees and sharing resources post-event
According to a RegFox study, pre- and post-event email campaigns see around 25% higher attendance compared to not following up at all.
Shepherd your audience from sign-up to event success with strategic follow-up.
Customer Satisfaction Surveys After Purchase/Service
Closing sales and resolving support tickets doesn't mark the end of customer interactions.
Follow-up software helps you continue nurturing happy customers by:
Sending post-purchase or post-support surveys to monitor satisfaction
Identifying pain points in recent experiences to strengthen processes
Following up with exclusive perks for positive reviews
Rewarding loyal brand advocates with VIP access
SuperOffice found that proactively seeking structured customer feedback using surveys leads to a 10-15% increase in customer retention.
The journey doesn't end after a single transaction. Automated surveys provide insight to keep customers delighted long-term.
In short
In summary, intelligent follow-up automation empowers you to:
Increase deal sizes through highly personalized sales nurturing
Boost customer LTV with tailored renewal and upsell offers
Recover lost opportunities that fatigued sales reps might miss
Drive higher turnout and engagement for online and offline events
Proactively monitor satisfaction and strengthen loyalty
Almost any customer-facing team can benefit from automated follow-up capabilities. The use cases are practically endless.
Bottom line – if you have a process with repetitive touchpoints at scale, follow-up automation can help maximize value. Choose solutions that integrate across your tech stack for unified data and workflows.
Then, tighten relationships across the entire customer lifecycle for sustainable business growth.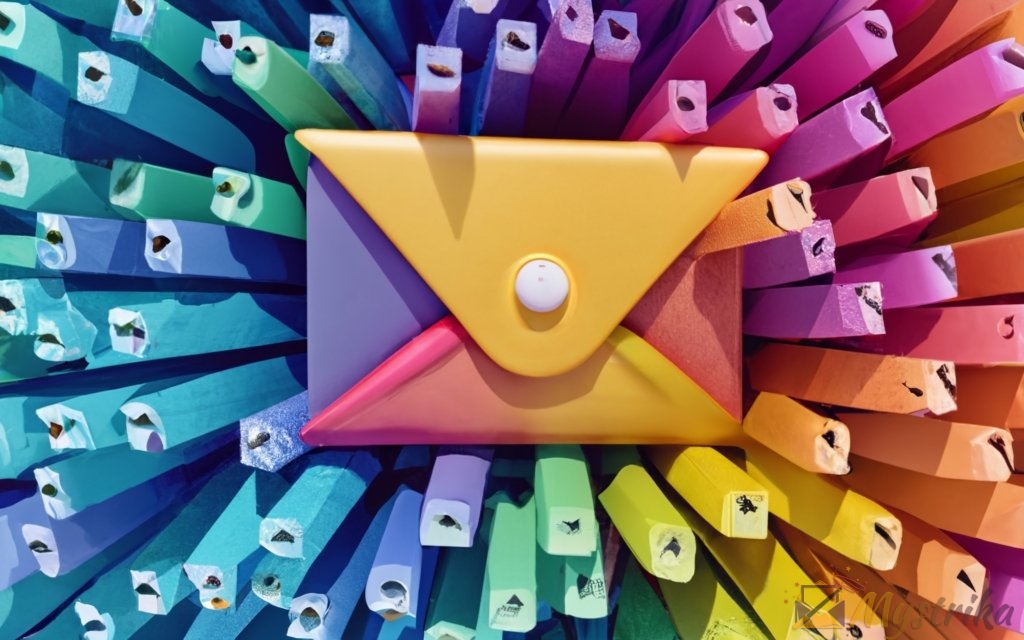 Selecting the Right Automated Follow-Up Software
With email automation capabilities now abundant, choosing the right platform for your needs takes due diligence. You want seamless functionality without overpaying for unnecessary bells and whistles.
Let's explore the key factors you should consider when researching automated follow-up software.
Integrations With Your Current Tech Stack
Odds are you already use tools like:
Email services and CRM for managing contacts
Analytics for reporting and data-driven decisions
Ad platforms to manage campaigns
Customer support software to handle issues
The ideal follow-up automation tool integrates with your existing martech stack via APIs and plugins.
This enables easy data flow between systems. For example, leads from Facebook ads automatically start onboarding journeys. Or customers requesting refunds trigger a satisfaction survey sequence.
According to SuperOffice, over 75% of businesses say integration capabilities are an important purchasing factor.
Choose follow-up software that plays nice with your other solutions for unified workflows.
Volume of Contacts and Emails You Plan to Send
If you're just starting out, you likely don't need enterprise-level sending power. But insufficient volume capabilities can hinder growth.
Consider factors like:
Number of contacts in your database
Monthly email volume you anticipate sending
Peaks in send volume, like during promotions or events
Then factor for growth. It's easier to upgrade plans than migrate tools when you outgrow entry-level limits.
Many tools offer unlimited sends and contacts at higher price points. These flexible options prevent surprise overage fees as your business scales.
Complexity of Follow-Up Workflows You Want to Automate
Basic sequenced drip campaigns are easy to set up in any platform. But sophisticated multi-branch workflows require advanced functionality.
Determine how complex you want your follow-up journeys. Things like:
Multi-path customer journeys based on behaviors
Intelligent conditional content matching user attributes
Integrating custom events from non-email channels like SMS
Graphical campaign mapping for intricate flows
If basic sequences suit your needs for now, starter plans may suffice. Highly complex campaigns call for more robust tools worth the premium fees.
Analytics and Tracking Capabilities
Blindly firing off automated emails provides little value. You need to know what messages and engagement strategies work best.
Seeking a follow-up solution with analytics that reveal:
Open, clickthrough, and conversion rates
Engagement trends by contact segment
Win/loss data across campaign types
Email and link performance over time
Optimal sending days and times
Insights like these help you continually optimize and boost automated follow-up ROI. Don't forget to evaluate available reporting formats as well.
Overall Ease of Use and Implementation
You'd think software designed for convenience would be convenient to use. But the learning curve varies greatly across automation tools.
Evaluate factors like:
How intuitive the platform interface and workflows are
The availability of self-service support resources
How long the setup and launch process takes
How seamless team onboarding and collaboration is
Cumbersome tools lead to lackluster adoption. Well-designed solutions make follow-up campaigns accessible to everyone. Don't underestimate the importance of user experience.
In nutshell
In summary, the right automated follow-up software for your business should have:
Strong existing integrations with your martech stack
Contact and email sending capabilities that scale with your growth
Functionality to support the complexity of workflows you need
Robust analytics for optimizing the performance of your campaigns
Stellar usability that makes automation accessible to your team
Settling for a solution that lacks in any of these areas will only create headaches down the road. But choosing a platform aligned to your use cases and audience can transform customer engagement.
Do your due diligence upfront to find follow-up automation software that both empowers your team today and adapts as strategies evolve tomorrow. Delivering delightful experiences at scale hinges on having the right technology foundations in place.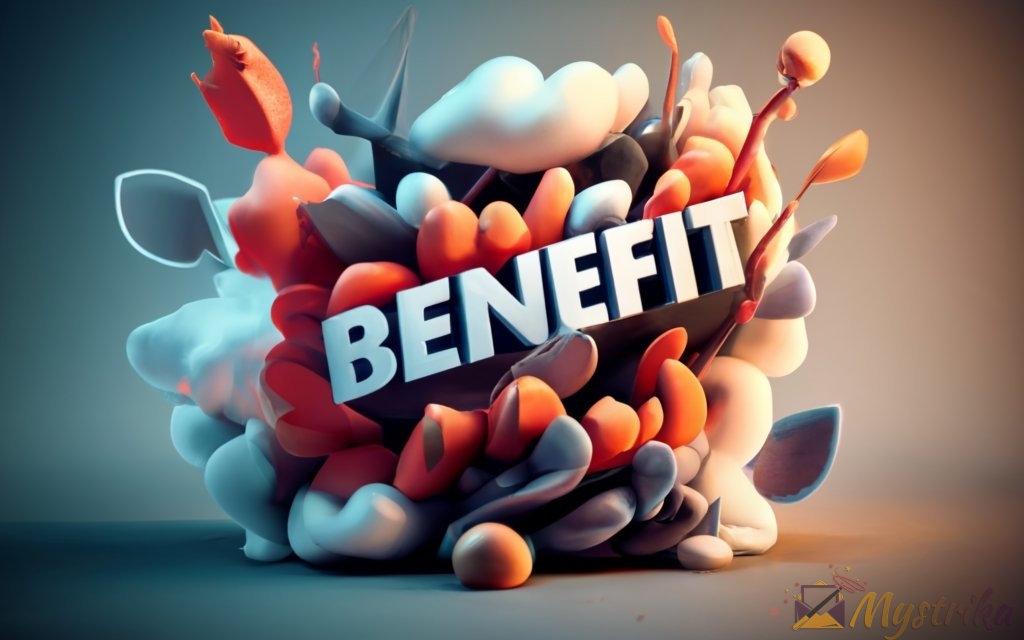 Benefits of Automated Follow-Up for Businesses
At its core, marketing automation is all about scaling meaningful human connections. Follow-up automation enhances your ability to deliver the right message at the right time at scale.
Let's explore some of the major ways follow-up automation helps your business win.
Increased Lead Conversion Rates
Winning new customers hinges on persistently nurturing leads until they're sales-ready. But manual follow-up from stretched sales reps leaves too many opportunities on the table.
Automated follow-up helps you convert more leads by:
Keeping your brand top of mind until buyers are ready to engage
Delivering targeted content that answers questions in their journey
Creating a sense of reciprocity by providing value upfront
Following up promptly when interest is highest
According to Salesforce well-timed follow-up emails enjoy 2 to 5 times higher transaction rates.
Don't let leads go cold due to lack of persistence. Automated nurturing converts more potentials into long-term customers.
Higher Customer Lifetime Value and Retention
You've heard the saying "the fortune is in the follow-up." Automation helps you maximize the value of existing customers through:
Upsell and cross-sell offers that increase order values
Renewal and loyalty promotions to improve retention
Education and training guides to boost engagement
Surveys to monitor satisfaction and improve experiences
According to Invespcro, retention boosts profitability – a 5% increase drives 25-95% profit gains.
Automating post-purchase touchpoints improves satisfaction and nurtures higher CLTV.
Time and Resource Savings Via Automation
Sales reps spend countless hours crafting email after manual email for outreach and nurturing. Marketing teams stress delivering targeted campaigns on top of day-to-day tasks.
Follow-up automation offloads these repetitive tasks to technology allowing teams to focus on high-value activities.
According to Salesforce, 65% of marketers say automation provides their biggest time savings. That translates to more time for strategy, innovation and one-on-one conversations.
Automated follow-ups act like an extra team member providing exponential time and scale advantages.
Data-Driven Insights for Optimization
The best marketers continually refine campaigns based on performance data. Follow-up automation provides robust analytics revealing:
Open, click and conversion rates for each message
Engagement trends by audience segment
Comparative testing data for subject lines and content
Optimal follow-up frequency and cadence
These insights help you double down on top-performing messaging and optimize poor-converting elements.
According to SuperOffice, 72% of marketers using automation say data-driven optimization is critical for growth.
Don't just automate – evolve. Follow the data to skyrocket campaign response.
The Bottom Line
In short, implementing follow-up automation empowers you to:
Capture more leads with highly personalized lifecycle journeys
Retain and expand accounts with tailored loyalty experiences
Scale operations without inflating headcount costs
Continually boost performance using audience analytics
Your team spends less time on tedious tasks and more time wowing customers. That's the magic of follow-up automation.
Stop settling for mediocre results due to reliance on manual efforts alone. Automated follow-up platforms enable strategic relationship-building at unprecedented scale.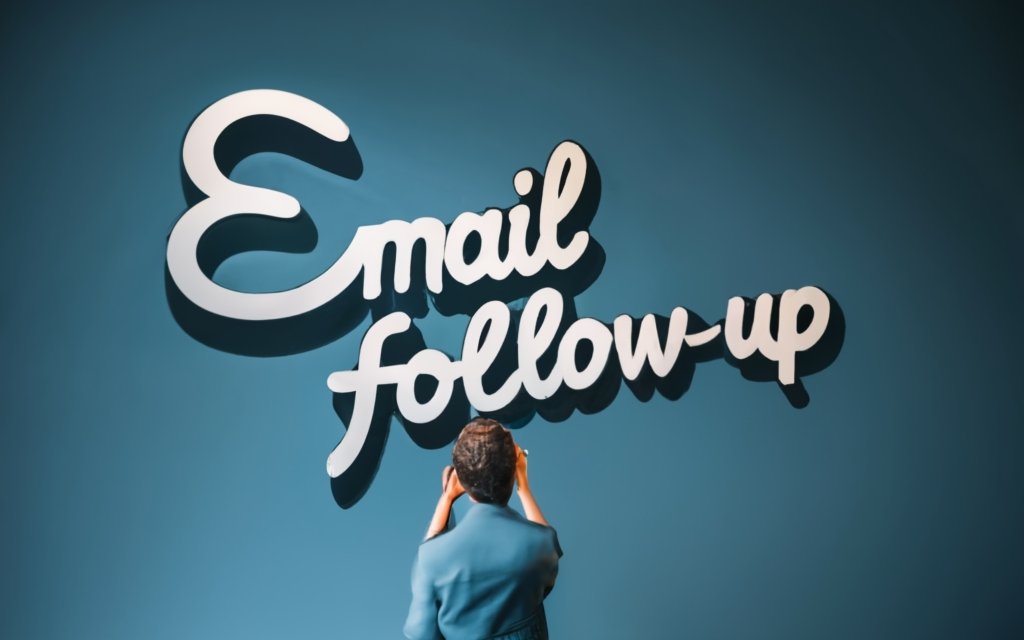 Common Questions About Automated Email Follow-Up
Given the vast capabilities of follow-up automation, many questions come up for those exploring these platforms. Let's demystify some of the key FAQs.
What are the top automated follow-up tools?
With email automation more popular than ever, the top contenders include:
Salesfolio – Great for sales teams, with sequences, engagement scoring, and SMS follow-ups.
ActiveCampaign – A versatile platform with sophisticated automations and advanced segmentation.
Customer.io – Ideal for triggered campaigns based on behaviors and lifecycle stage.
Mailchimp – A leading marketing automation tool for campaigns, with expansive templates.
Drip – Specialized ecommerce automation for shopping cart and purchase messaging.
Outreach – Sales-focused automation with sequences, templates, and notifications.
Keap – Comprehensive CRM marketing automation for small business growth.
Omnisend – Powerful ecommerce automation for on-site behavioral triggers.
Klaviyo – Robust segmentation and automation optimized for email marketing.
Lemlist – Designed for scale, with quick setup, lead enrichment, and SMS.
The right solution depends on your specific use cases and workflows. Seek tools purpose-built to address your unique needs.
How many follow-up emails should be in a campaign?
The ideal number of follow-up messages depends on your audience, offer, and goals. Too few, you lose momentum. Too many annoys recipients.
According to MarketingSherpa, 3-4 emails is the sweet spot for sales prospecting and lead nurturing.
For post-purchase education and promotions, Iterable found 6-12 emails in the first 90 days boosts customer lifetime value.
Test to find the right cadence for each audience segment and use case. Monitor complaint and unsubscribe rates to avoid over-messaging.
How do I customize and personalize my automated emails?
Follow-up automation tools make personalization easy using:
Merge tags – Populate fields like first name and company.
Dynamic content – Show specific paragraphs to segments.
Conditional logic – Send different offers based on attributes.
Behavioral triggers – Engage users based on their actions.
Lifecycle stages – Tailor messaging to the buyer journey.
Subject line personalization – Include the first name or company.
Email preferences – Respect opt-in and unsubscribe requests.
Layering these tailored elements makes each user feel uniquely valued.
What's the difference between drip campaigns and automated follow-ups?
While often used interchangeably, some key differences exist:
Drip campaigns send a predetermined series of emails on a fixed schedule. They nurture contacts through multiple messages over time.
Automated follow-ups are triggered by specific user actions and behaviors. They send the next email if/when the contact meets defined criteria.
Drips focus on bombarding contacts, while automated follow-ups react to engagement.
Drips send on a set cadence, while automated follow-ups adapt to the recipient.
In reality, most automation platforms do both – allowing fixed-cadence drips or dynamic triggered follow-ups as needed.
Can I A/B test my automated email campaigns?
Most advanced automation solutions provide A/B testing capabilities. This allows you to compare different:
Subject lines – Emotional vs. factual, short vs. long, etc.
Content formats – Text vs. visuals, long-form vs. snippets, etc.
Calls to action – Download vs. watch, buy vs. try, etc.
Audience segments – Company size, lead score tier, lifecycle stage, etc.
Set up side-by-side campaign variants with one change, then monitor which version converts better based on open and click rates.
A/B testing is invaluable for optimizing the thousands of small details that collectively make a huge impact.
In short
Hopefully this breakdown demystifies some of the most common questions around follow-up automation best practices. Key lessons include:
The best platform depends on your goals, audience, and use cases. Do your homework to make the optimal choice.
Limit follow-up volume to avoid aggravating contacts, but send enough to nurture leads effectively.
Leverage personalization and segmentation capabilities to delight users.
Drip campaigns run on fixed schedules, while automated follow-ups react to user behaviors. Use both for ideal results.
Always be testing – follow-up automation makes A/B testing email creative variations easy.
The more you learn about these platforms, the more ways you'll uncover to employ them strategically. Don't be afraid to dive in and experiment to maximize value!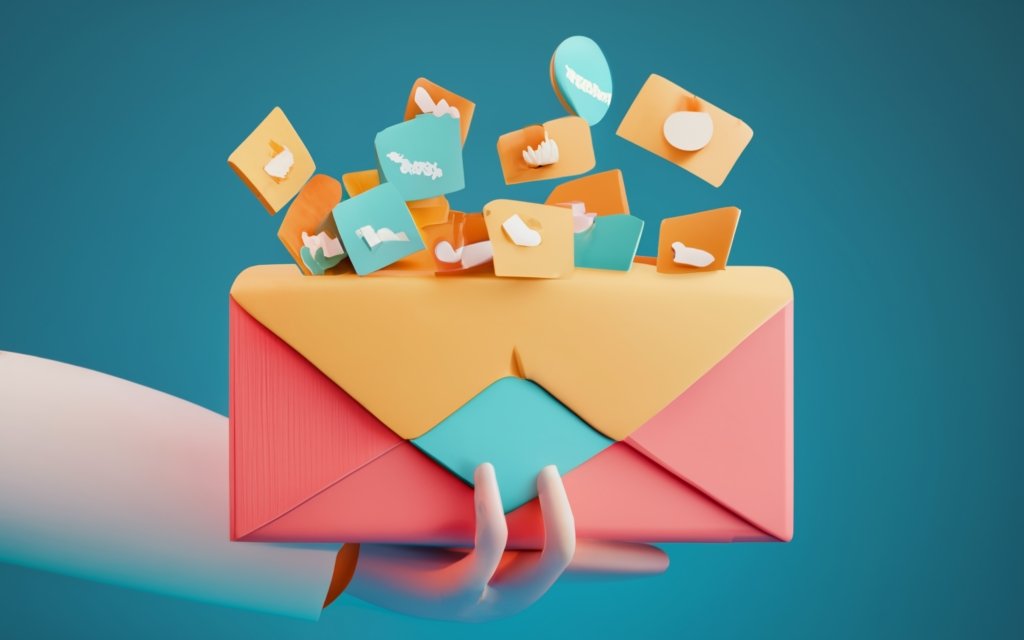 Conclusion and Key Takeaways
If you made it this far, it's clear automated email follow-up is a complex but highly rewarding strategy. Let's recap the core lessons to help you implement it successfully:
Follow-up automation is indispensable for scalable conversations. As engagement volumes grow, manual repetitive tasks become unmanageable. Technology handles the logistics behind the scenes so you can focus on wowing each person who responds.
Choose tools purpose-built for your use case. Sales teams need different functionality than marketers or customer success managers. Find a platform aligned to your workflows and existing martech stack for smoother adoption.
Map the entire customer journey to identify key follow-up moments. Look for opportunities pre-purchase like onboarding, education, and evaluations. Post-purchase aim to maximize retention, satisfaction, and loyalty.
Personalize every step of the journey. Leverage segmentation and custom fields so you can blend automation with a human touch. Subscribers want personalized value, not bulk-sent platitudes.
Experiment to find the optimal mix. Test different follow-up cadences, content formats, timing, offers and creative variations to see what resonates best with each audience. Continually refine based on performance data.
Lead with value at each stage. Early on, share educational resources without a hard sell. For existing customers, provide exclusive perks and demonstrate genuine appreciation for their business.
Make it effortless for prospects. Include clear calls-to-action, provide multiple contact methods, and display obvious opt-outs. Removing friction leads to higher conversions.
Monitor engagement closely. Gauge open and click rates, but also survey subscribers directly when possible. Understanding user sentiment informs better decisions than data alone.
Automate strategically, not blindly. Follow-up automation magnifies the impact of everything you do – good and bad. Use it thoughtfully to build relationships, not bombard contacts.
Test and iterate constantly. Even the most well-planned campaigns can improve. Follow the data to double down on what works and remedy any weak points.
In closing, automated follow-up is the future of relationship-based marketing. These tools enable you to have incredibly personalized, meaningful conversations at scale.
Now you just have to avoid sabotaging it with poorly crafted campaigns. Lead with value, speak to pain points, and nurture gently. Building loyalty and trust takes time, but follow-up automation can accelerate the process remarkably.
Remember, the goal is to delight subscribers, not bombard them. With that mindset guiding your strategy, your audience will eagerly await your next message.
Summary
If you're looking to implement automated email follow-up, some of the main lessons to remember are:
Automation provides personalization at scale while ensuring no opportunities slip through the cracks. It improves lead conversion rates by nurturing contacts consistently.
Look for tools with features like behavioral triggers, custom delay settings, CRM integrations, real-time notifications and robust analytics. These capabilities optimize the impact of your campaigns.
Strategically segment your audience and experiment with follow-up cadence, content and timing to boost engagement. Lead with value before calls-to-action.
Automated follow-up has many uses cases – lead nurturing, customer retention, event promotion, surveys and more. Choose a platform tailored to your needs.
Consider factors like your contact volume, workflow complexity, analytics needs and ease of use when selecting software. Prioritize platforms that integrate with your existing martech stack.
The benefits of follow-up automation include increased conversions, higher customer LTV, major time savings and data-driven optimization.
Limit your follow-up volume to avoid aggravating contacts. Personalize messages through segmentation and dynamic content insertion.
Continually test and refine your campaigns based on performance data. Surveys also provide qualitative insights to improve your approach.
In summary, automated follow-up builds meaningful relationships at scale. With a strategic roadmap and the right technology, it provides a major competitive advantage in engaging today's consumers.
Frequently Asked Questions
What is automated email follow-up?
Automated email follow-up involves sending sequenced, triggered emails based on user actions and preferences. It nurtures leads and customers in a personalized way at scale.
What are the benefits of automated follow-up?
Benefits include higher conversion rates, increased customer lifetime value, major time savings, and the ability to optimize campaigns using performance data and feedback.
How is it different from bulk email marketing?
Unlike bulk blasts, automated follow-ups are targeted and contextual. They aim to continue an existing conversation versus interrupting randomly.
What are some common use cases?
Common uses include lead nurturing, customer retention, re-engaging cold leads, promoting events, conducting surveys, powering drip campaigns, and more.
How many follow-up emails should you send?
Ideally 3-5 emails for sales prospecting and 6-12 for customer education/promotions. Monitor complaint rates and survey subscribers to avoid over-messaging.
How do you personalize automated follow-up?
Strategies include using merge tags, dynamic content, conditional logic based on attributes, behavioral triggers, lifecycle segmentation, and more.
What metrics should you track?
Important metrics include open, click and conversion rates, trends by segment, optimal send times, and direct feedback from customers.
How do you optimize campaigns?
Use A/B testing and insights from analytics and surveys to refine your follow-up cadence, content, offers, segments, timing and creative.
What features should your follow-up tool have?
Key features include CRM integrations, customizable automations, real-time notifications, robust analytics, and ease of use.
How do you avoid annoying subscribers?
Lead with value, limit follow-up volume, provide opt-outs, seek direct feedback, and ensure segments receive tailored relevant messaging.
What common mistakes should you avoid?
Don't send too many emails, only promote without nurturing, rely solely on data without customer surveys, use spammy practices, or automate without ongoing optimization.
Hopefully this helps summarize the most common questions around email follow-up automation! Let me know if you need any clarification or have additional questions.