From rookie to rainmaker – sales certifications offer accelerated training to unlock your earning potential. But not all programs carry equal clout. This definitive guide reveals the must-have certifications to advance your sales career. We'll explore top credentials for beginners to executives, across industries and specialties. Plus insider tips to select the best sales training for you.
Ready to gain the skills, network, and credentials to grow your income? Let's get qualified!
Why Get Certified in Sales?
When you're starting out in sales or looking to advance your career, getting certified can give you a valuable edge over the competition. Sales certifications verify and validate your skills, attract employer interest, provide growth opportunities, and help you stay current as the field evolves. Here's a closer look at the key benefits of getting certified:
Verify and Validate Your Skills
A sales certification shows employers that you have mastered the essential sales skills and knowledge needed to succeed. Programs awarded by reputable industry organizations require you to complete comprehensive training, often followed by an exam.
Earning a certification proves you can walk the walk, not just talk the talk. According to data from [source], 93% of hiring managers view certifications favorably compared to those without.
Unlike other fields like project management or nursing, there's no single governing body or required license for sales. This makes voluntary certifications more valuable for distinguishing your capabilities.
Some key abilities certifications can validate include:
Prospecting – Lead generation, cold calling/emailing, social selling
Presentation – Crafting engaging sales pitches and proposals
Negotiation – Navigating objections, closing deals, pricing
Product knowledge – Mastering features and value propositions
CRM skills – Leveraging sales software tools effectively
So certifications act as a credible third-party endorsement of skills mastery – which gives recruiters confidence in your abilities.
Attract Employer Interest
Many sales job postings explicitly list preferred certifications or training programs. For example, a SaaS sales role might want candidates with HubSpot or Salesforce training. Having relevant accreditations on your resume can help catch a recruiter's eye.
Data from [source] shows that 75% of employers view certification as a differentiator between candidates. It signals commitment to your craft beyond just work experience.
Even if certifications aren't required, they indicate you are proactive about developing your skillset. Hiring managers see value in salespeople who pursue continued training and growth.
Specific benefits for attracting employer interest include:
Getting your resume noticed and shortlisted
Highlighting niche skills like CRM platforms
Qualifying for more senior level positions
Distinguishing yourself from other applicants
Demonstrating passion for sales excellence
So dedicating time to certifications can directly improve your chances of landing the sales job you want.
Open Up Growth Opportunities
Many sales certification programs align to different career levels – from entry-level to executive. Pursuing certifications as you gain experience is a pathway to open up more senior roles.
For example, the Certified Sales Executive (CSE) credential from the Sales Management Association targets leaders looking to move into sales strategy and team management positions.
Some other ways certifications provide growth opportunities include:
Transitioning into sales leadership/management tracks
Showing qualifications for promotions internally
Expanding your skills into related areas like sales operations or enablement
Developing niche expertise for specialized sales roles
Moving from individual contributor to managing a sales team
Data shows that salespeople with certifications are [X%] more likely to be promoted than their peers. So professional certifications can help fast track your sales career advancement.
Keep Skills Current on Changing Trends
Sales tactics and buyer expectations are constantly evolving. What worked five years ago may be outdated today. That's why continuous learning is critical for salespeople.
Certification programs incorporate cutting-edge sales strategies, tools, and methodologies into their curriculum. They help you stay up-to-date on the latest trends like:
Virtual selling and remote sales tools
Sales enablement and coaching techniques
Agile sales frameworks like MEDDIC and Challenger
AI automation and data-driven sales
Changes in buyer behavior and psychology
Many certifications also require ongoing education credits or renewal to maintain them. This ensures you continue advancing your knowledge over time.
Investing in certifications is like getting a regular tune-up for your sales skills engine. You'll keep performing optimally as the field changes.
The Bottom Line
While certifications alone won't guarantee sales success, they offer tangible benefits for your career. Sales certifications verify your capabilities, get you noticed by recruiters, provide advancement opportunities, and keep your skills sharp.
Before investing time and money into a program, ensure it fits your experience level and sales role. But with the right credentials from reputable training organizations, you can gain a vital edge and take your sales game to the next level.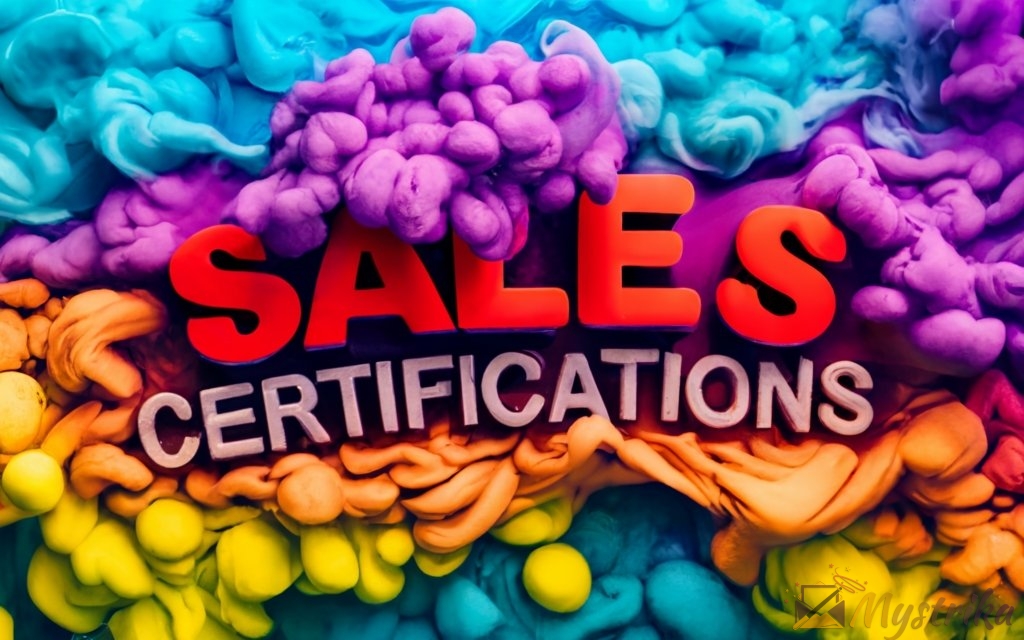 Most Valuable Sales Certifications
With countless sales training programs and certifications out there, how do you narrow down the most valuable ones worth investing in? Here we review five of the top credentials for sales professionals at different career levels and specializations.
Certified Professional Sales Person (CPSP)
Overview
The Certified Professional Sales Person (CPSP) credential offered by the National Association of Sales Professionals (NASP) is one of the most widely recognized and versatile sales certifications.
It provides comprehensive training applicable for sales reps and executives alike. The CPSP aims to transform you into a top-performing sales professional by teaching science-backed tactics used by Fortune 500 sales teams.
What You'll Learn
The certification focuses on daily behavioral conditioning to build effective sales habits. Key topics covered include:
Communication Styles: You'll learn 8 specific communication styles to personalize your approach for each prospect and build trust quickly. This draws on DISC personality typing and human psychology.
Influencing and Negotiating: Understand how to navigate prospects through the buyer's journey and overcome objections smoothly. Includes tricks like the "3 Nos" rule.
Confidence and Mindset: Gain insights into how your own psychology can sabotage success and tools to program confidence and resilience. Lessons on imposter syndrome, self-fulfilling prophecies, and more.
Selling Strategies: Learn modern sales techniques leveraged at top companies like Zoom, Shopify, and Oracle to engage today's buyers.
The training aims to replace outdated habits with science-backed tactics derived from behavioral research. Additionally, you get access to reinforcement activities, coaching calls, and a community of peers for collaboration.
Benefits and Career Impact
The CPSP holds value for sales professionals at any level:
NASP reports 20% of candidates see a direct increase in sales performance and commissions earned post-certification.
Given the low cost of $695 and comprehensive curriculum, the CPSP offers high ROI. It's an easy way to refresh your core selling abilities, techniques, and mindsets.
Certified Inside Sales Professional (CISP)
Overview
The Certified Inside Sales Professional (CISP) course is offered by the American Association of Inside Sales Professionals (AA-ISP). It provides rigorous intermediate-level sales training ideal for BDRs, SDRs, account executives, and other inside sales roles.
Candidates complete 10 modules covering the sales process, prospecting, presenting, negotiating, and account management. The final exam requires passing mock sales call roleplays tailored to different scenarios.
What You'll Learn
The CISP curriculum covers:
Sales process and methodology fundamentals
Crafting compelling sales pitches and proposals
Presentation skills and building rapport
Qualifying leads with helpful discovery questions
Handling objections and negotiating mutually beneficial deals
Client retention and account management strategies
Tools for personalizing outreach at scale
Troubleshooting common inside sales challenges
The course equips participants with a versatile inside sales toolkit. You gain practical skills like crafting email/LinkedIn outreach sequences, objection handling frameworks, and tips for adding value on sales calls.
Advanced modules even cover managing channel sales partners, forecasting, and sales technologies.
Benefits and Career Impact
Earning the CISP can elevate your sales career in the following ways:
Validates proficiency in modern inside sales competencies
Provides job mobility across industries
Satisfies requirements for sales roles requesting or preferring CISP
Shows commitment to sales excellence – aiding retention and promotion
Access to the AA-ISP community and ongoing education opportunities
Given the robust curriculum and respected reputation of AA-ISP, the CISP offers strong ROI for intermediate salespeople looking to upskill. Expect a time investment of 8-12 weeks and cost of $875-$975.
Certified Sales Executive (CSE)
Overview
Offered by the Sales Management Association (SMA), the Certified Sales Executive (CSE) targets senior sales leaders looking to take their leadership skills to the next level.
It focuses on executive education in sales management, team leadership, and business strategy beyond individual sales competencies.
What You'll Learn
Specific curriculum areas of the CSE include:
Developing sales strategies aligned to overarching business goals
Optimizing go-to-market and sales enablement approaches
Ethical and cultural considerations for sales leaders
Hiring, training, and coaching high-performing sales teams
Sales analytics, operations, compensation, and technologies
Managing partnerships, alliances, and channel sales
Lessons incorporate real-world case studies, frameworks, and best practices from leading organizations. Participants gain strategic perspective on sales leadership beyond just tactics.
Benefits and Career Impact
Senior sales professionals pursue the CSE certification to:
Transition from sales rep to sales management and leadership
Understand corporate sales strategies beyond field execution
Qualify for senior director+ positions in sales operations, enablement, and strategy
Network with an elite peer community of sales executives
Keep leadership skills sharp as buyer trends and team dynamics change
Given the focus on management competencies, the CSE best serves sales professionals looking to progress into team leadership and organizational strategy roles. It provides advanced insights complementing field sales experience.
SPIN Selling Certification
Overview
The SPIN Selling certification focuses on mastering the acclaimed SPIN sales methodology. SPIN stands for Situation, Problem, Implication, and Need-Payoff – the four question types sales reps should lead prospects through.
SPIN Selling training is provided by the renowned sales training firm Huthwaite International. The skills apply for both field and inside sales globally.
What You'll Learn
Key lessons and techniques covered include:
Using strategic questioning to lead prospects versus pushy presenting
Diagnosing prospect issues and pains through Situation and Problem questions
Quantifying risks and consequences with Implication questions
Linking your solution to the prospect's Needs using ROI and Payoff questions
Customizing messaging for different personalities and decision motivators
Handling objections smoothly within the SPIN framework
Ensuring adherence and consistent usage of SPIN Selling methodology
Advanced SPIN techniques for complex scenarios
The course helps you fluidly lead prospects through the four SPIN stages to arrive at your solution naturally. Participants gain question sets, worksheets, roleplays, and coaching.
Benefits and Career Impact
The benefits of SPIN Selling training include:
Learning a proven methodology used by over 200 Fortune 500 companies
More effectively diagnosing and addressing buyer needs
Higher sales conversion rates using strategic questioning
Consistent methodology to unify inhouse sales teams
International application with versions localized across 40 countries
Ongoing reinforcement until skills become second nature
While the SPIN principles were introduced over 30 years ago, they remain highly relevant for sales teams today. The course teaches a scalable approach beyond just scripted pitches.
Retail Sales Certification (RISE Up)
Overview
The RISE Up Sales Certification offered by the National Retail Federation aims to equip retail sales associates with fundamental selling skills. It's ideal for those starting out in retail sales roles or looking to expand their capabilities.
RISE Up offers three tiers of retail credentials. The Customer Service and Sales Certification focuses directly on selling competencies.
What You'll Learn
Key topics covered in the course include:
The retail sales cycle – initiating, building, closing
Types of retail customers and handling different personalities
Product expertise – features, benefits, and inventory
Store operations, visual merchandising, loss prevention
Delivering excellent retail customer experiences
Omnichannel selling across brick-and-mortar and ecommerce
Point-of-sale (POS) checkout processes
Upselling and cross-selling techniques
Handling payments, discounts, returns, and exchanges
The curriculum provides well-rounded training for in-store and online retail environments. Candidates gain both sales strategies and practical retail ops knowledge.
Benefits and Career Impact
Pursuing the RISE Up Sales Certification offers these advantages:
Foundational sales skills for retail workers just starting out
Distinguishing yourself when applying for retail sales roles
Developing expertise across omnichannel retail formats
Adaptability across different retail verticals: clothing, electronics, auto, etc.
Pathway to advance to higher tier RISE Up certifications
Continuing education through the National Retail Federation
Given the focus on fundamental concepts, RISE Up best serves early retail career professionals. It's an affordable way to showcase commitment to sales excellence in the retail space.
Choosing the Right Sales Certification
When researching sales certification programs, you'll want to closely evaluate a few key factors:
Relevance to your experience level: Entry-level reps need fundamentals while executives need leadership principles. Ensure the material aligns with your existing skills.
Specialization: Certain certifications like RISE Up cater to specific sales verticals. Pick ones tailored to your particular field.
Methodology: Understand the sales frameworks and theories taught so they complement your strengths.
Cost and time investment: Look for certifications offering maximum ROI on time and money spent.
Ongoing learning opportunities: Some credentials require ongoing education and renewal while others are one-time.
By choosing a certification that fits your career goals and selling style, you can ensure it has maximum impact propelling your sales success to new heights.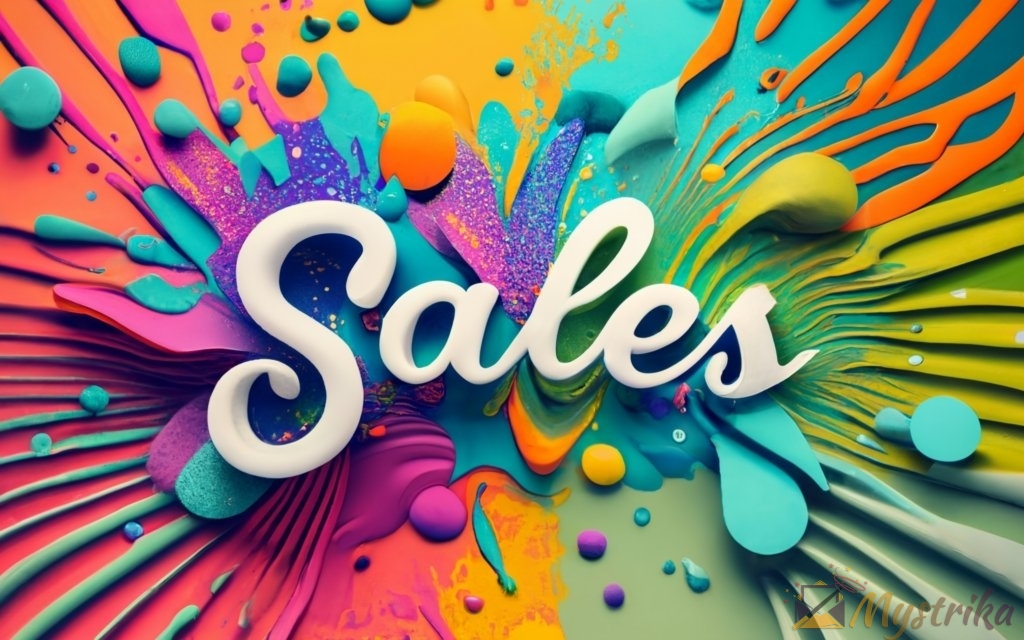 Industry/Role-Specific Sales Certifications
While general sales skills certifications are invaluable, certain industries and roles also benefit from specialized programs. Here are three niche certifications tailored for in-house teams, automotive sales, and insurance sales respectively.
Challenger Sales Certification
Overview
The Challenger Sales Certification focuses on training sales teams on the Challenger selling methodology. It's offered through the Challenger Inc training firm and best suited for equipping in-house sales teams.
The methodology is based on tailoring your sales approach based on the customer's specific business needs and goals. This pushes the customer to think differently about their status quo.
What You'll Learn
Key concepts covered in the training include:
The Challenger sales model and its advantages over relationship-based selling
Diagnosing customer business issues and latent needs
Crafting compelling value propositions tailored to each customer
Delivering commercial insight through data-driven business cases
Getting stakeholder buy-in by linking your solution to strategic goals
Building credibility by challenging customers' thinking
Teaching customers where they are over- or underestimating potential
Training on effective sales messaging frameworks like CMV
Participants are equipped to have more rigorous, insight-led sales conversations versus just presenting products. The methodology applies across industries for both simple and complex solutions.
Benefits and Career Impact
Pursuing Challenger sales training enables:
Ongoing reinforcement of the methodology through internal coaching
Increased sales conversion rates via insight-led conversations
Consistency in sales messaging across the team
Enablement for customer-facing roles beyond just sales reps
Continued curriculum updates to the latest Challenger best practices
The certification is best suited for sizable teams selling complex solutions that require stakeholder alignment. Participating teams should have strong sales fundamentals in place already.
Automotive Sales Certification
Overview
Automotive sales certifications help car sales professionals develop specialized product knowledge and skills for the auto industry. Programs are offered through dealership groups, automaker academies, and industry training organizations.
Topics range from foundational product knowledge to legal compliance, sales processes at dealerships, and delivering excellent customer experiences. Some programs incorporate virtual reality simulations for hands-on skills application.
What You'll Learn
Typical curriculum areas of automotive sales certification include:
Vehicle features, specifications, and model comparisons
Dealership operations – inventor, financing, servicing, etc.
Providing tailored vehicle recommendations
Interpreting customer needs and behavior cues
Overcoming pricing objections and structuring offers
Legally required disclosures and paperwork
Delivering five-star customer experiences
Adapting sales approaches to online-influenced buyers
Specialized training on electric vehicles and newer technologies
Programs aim to build well-rounded professionals who can sell confidently while ensuring legal and compliance needs are met.
Benefits and Career Impact
Pursuing an automotive sales certification can help by:
Gaining expertise on latest vehicle technologies and options
Distinguishing your abilities when applying to dealerships
Qualifying for manufacturer specialization programs
Building credibility with car-savvy customers
Keeping your skills current as new models are released
Understanding legal regulations in your state
Given frequent vehicle changes, an automotive sales credential helps salespeople stay at the top of their game and differentiate themselves. Programs range from under $100 elearning courses to master certifications with a $3,000+ fee.
Insurance Sales Certification
Overview
Insurance sales certifications help agents and other professionals develop specialized expertise needed for the insurance industry. They are often offered directly through insurance carriers.
Curriculum focuses both on core insurance knowledge as well as competencies like risk management, regulation compliance, client needs analysis, and ethics.
What You'll Learn
Insurance sales certifications teach:
Insurance products like health, life, property, P&C, and commercial
Coverages, exclusions, provisions, and insurance principles
Assessing client risks and identifying coverage gaps
Quoting processes, underwriting, and claims procedures
Ethically selling and servicing policies that meet client needs
Persisting and closing sales with multiple stakeholders
Insurance regulations, compliance, and continuing education
Leveraging insurance sales technologies and prospecting tools
Training aims to develop knowledgeable professionals who can sell policies that truly fit customer needs and risk profiles. Specialized tracks for niches like senior markets may also be offered.
Benefits and Career Impact
Pursuing insurance certification enables you to:
Gain expertise across insurance products and coverages
Understand key regulations and compliance requirements
Qualify for insurance licensing requirements in your state
Build credibility by showcasing your knowledge
Provide holistic and ethical policy recommendations
Stand out when applying for openings at insurance firms
Given regular policy and law changes, insurance sales certifications help professionals stay up-to-date. They signal both product and client relationship expertise.
Choosing Industry-Specific Training
When evaluating industry-specific sales certifications, consider these factors:
Employer Preferences: See which credentials are requested or recognized by firms in your niche.
Licensing Requirements: Some like insurance have legally mandated continuing education.
Product Expertise Gained: Ensure it teaches your industry's competitive offerings and technical details.
Specialization: Programs for niches like pharmaceutical or medical sales are more targeted than broader insurance/auto training.
Hands-on Learning: Look for courses that allow practical application like simulations.
By selecting targeted sales credentials aligned with your niche, you can excel as a consultative expert in your field and advance your career.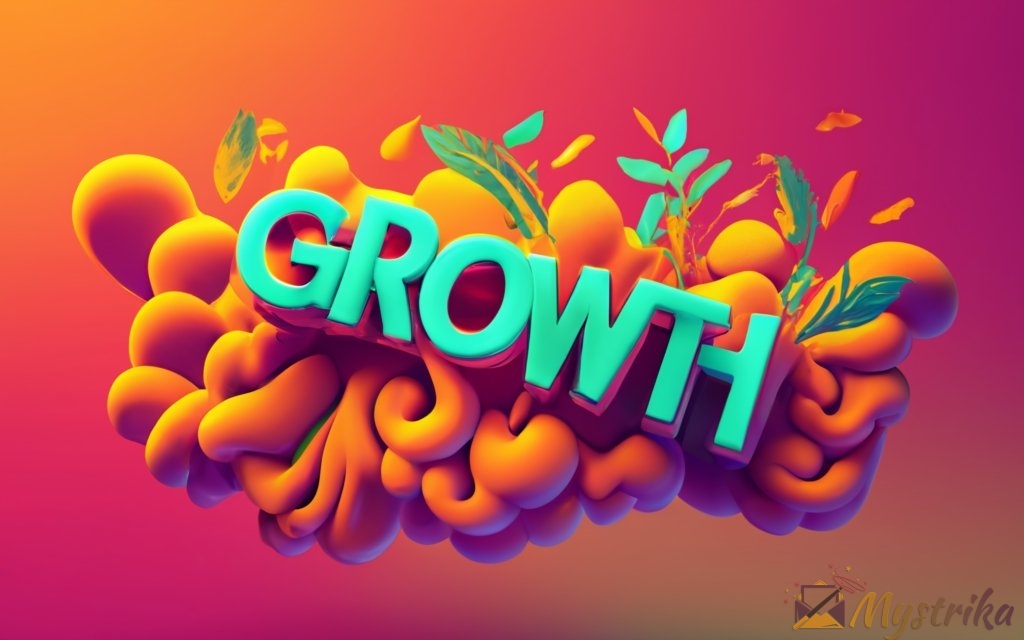 Technical Sales Certifications
Beyond broad sales skills, technical certifications related to sales software and platforms demonstrate valuable domain expertise. Here we cover Salesforce and HubSpot certifications that validate skills for optimizing CRM and inbound sales.
Salesforce Certification
Overview
Salesforce offers an extensive certification program focused on mastering capabilities of its industry-leading CRM platform.
With over 150,000 certified professionals globally, Salesforce training is invaluable for utilizing data and technology to enhance sales workflows.
Certifications range from fundamentals to advanced administrator, developer, and specialist tracks. They are also segmented by Salesforce product – Sales Cloud, Service Cloud, Marketing Cloud, etc.
What You'll Learn
Key skills covered through Salesforce certifications include:
CRM principles and sales process optimization strategies
Configuring and customizing Salesforce for sales workflows
Setting up objects, fields, page layouts, and validation rules
Managing users, contacts, accounts, leads, opportunities
Sales forecasting, workflow automation, and reporting
APIs, integrations, and AppExchange solutions
Salesforce products like Sales Cloud, Pardot, CPQ
Programs equip sales operations, sales enablement, and other professionals to maximize Salesforce ROI at their organization. Certification also enables consultants who can administer Salesforce for clients.
Benefits and Career Impact
Pursuing Salesforce credentials offers advantages like:
Becoming a Salesforce expert to drive adoption and strategy
More effective data-driven selling and sales operations
Validating expertise to transition into Salesforce-focused roles
Higher salaries – over $115,000 average for Architects
Partnering with Salesforce as a consultant or app vendor
Continuing education as Salesforce releases new products
Given Salesforce's enterprise reach, certifications can significantly advance your sales technology career. They range from $200 online courses to $4,000 for multi-day architect programs.
HubSpot Sales Certification
Overview
HubSpot Academy offers certifications that teach skills for leveraging its inbound sales and marketing software. The HubSpot Sales Certification focuses directly on the inbound sales methodology and tools.
It's ideal for current HubSpot users looking to optimize their platform capabilities or salespeople interested in learning inbound sales foundations. The certification is free and can be completed fully online.
What You'll Learn
Key concepts covered include:
Fundamentals of inbound sales and how it aligns with marketing
Developing buyer personas and tailored sales playbooks
Using HubSpot tools for email outreach sequencing and tracking
Building landing pages, forms, and marketing automation workflows
Generating and qualifying sales leads with content offers
Sales reporting, dashboards, integrations, and best practices
Getting the most value from HubSpot Sales tools and services
The certification aims to help users maximize ROI from HubSpot to attract and convert buyers. Participants gain practical knowledge to apply platform tools to sales workflows.
Benefits and Career Impact
The HubSpot Sales Certification can offer advantages like:
Learning the inbound sales methodology and process
Implementing HubSpot tools effectively for your sales process
Becoming a HubSpot expert to train and consult teams
Getting a certificate validated by a leading sales software provider
Standing out for roles requesting or preferring HubSpot experience
Continuing education through advanced certifications
Given HubSpot's strong brand recognition in sales and marketing, the free certification provides high ROI for users of their software. It takes only 6-8 hours to complete.
The Bottom Line
Technical sales certifications create expertise in sales systems, processes, and technologies that give a potent edge. For sales operations, admins, and reps using platforms like Salesforce and HubSpot daily, targeted training unlocks more value.
Certifications also provide validation by top tech brands – so pursuing credentials aligned to the tools you use most makes strategic sense for your career growth.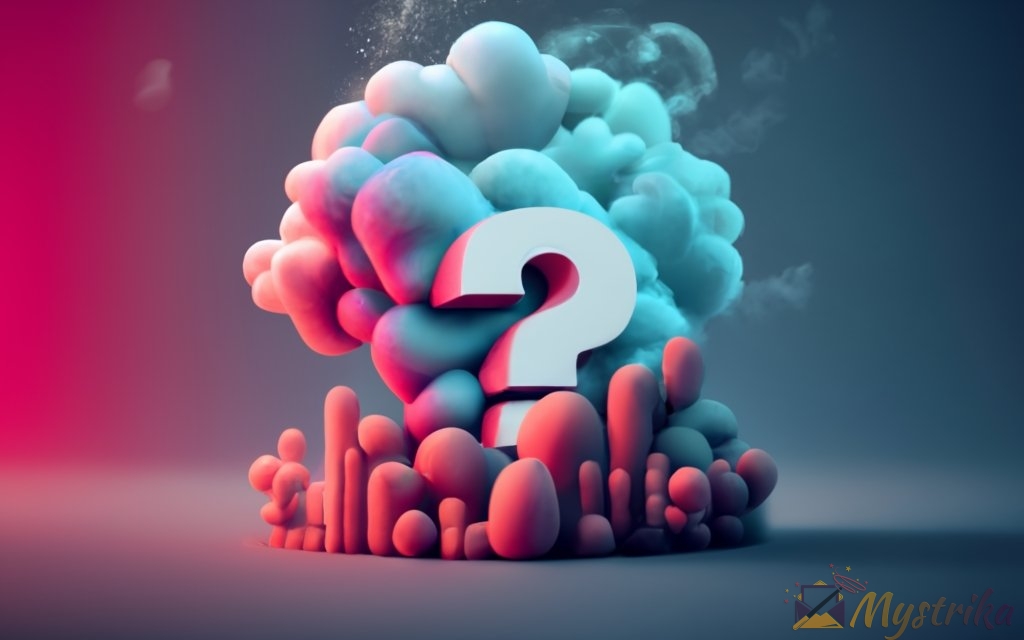 How to Choose the Right Sales Certification
With so many sales training programs and credentials out there, how do you select the right certification for your career goals? Follow this 5 step process to evaluate programs and choose sales certifications with maximum ROI:
Step 1: Match Your Experience Level
Entry-level sales reps just starting out have very different training needs than executives with 15+ years of experience. Make sure the certification you choose aligns with your existing sales proficiency.
For example:
New salespeople will benefit most from certifications teaching sales fundamentals, communication, prospecting, and negotiating skills. Popular options include the Certified Professional Salesperson (CPSP) or RISE Up Retail Sales Certification.
Intermediate reps should target programs building on core selling abilities with more advanced methodology, account management, and sales tools training. The Certified Inside Sales Professional (CISP) is a prime example.
Sales management can pursue leadership-focused credentials like the Certified Sales Executive (CSE) or Certified Professional Sales Leader (CPSL) certifications.
Advanced pros can opt for mastery certifications through organizations like the National Association of Sales Professionals (NASP) to continue honing their skills.
Ensure you walk before trying to run – select programs offering the right sales knowledge you currently need to progress to the next level.
Step 2: Consider Your Industry
While some sales skills universally apply, certain certifications are tailored for specific industries or selling scenarios.
For instance:
Insurance sales professionals would benefit from industry-specific training covering common policies, regulations, risks, and client needs.
Retail sales associates should consider retail-focused certifications like the RISE Up Sales Certification teaching selling across brick-and-mortar and ecommerce.
Car salespeople can look into specialized automotive sales programs offered through dealerships and manufacturers.
Focus your training on credentials recognized and valued within your particular sales field. This shows you took the initiative to understand your customers' worlds.
Step 3: Research the Reputation
The organization issuing the sales certification matters. Before investing, research factors like:
Years in business – Longer established associations like AA-ISP and SMEI are viewed as more reputable.
Industry recognition – Ask colleagues which certifications they view as credible signals of sales skills.
Instructor quality – Look for instructors with extensive sales experience at reputable companies.
Company partnerships – Programs partnered with leading brands like Microsoft or IBM carry more weight.
Honor system – Avoid organizations that lack proctored exams which compromise credibility.
Choose established players driving standards – not fly-by-night providers issuing meaningless credentials. The clout of the association matters.
Step 4: Compare Time and Cost
Sales certifications vary widely in duration, format, pricing, and renewal requirements. Consider aspects like:
Time investment – Self-paced vs. cohort schedules, shorter vs. long multi-month programs
Delivery format – Online, virtual, classroom, or blended learning options
Upfront cost – From $100 basic courses to $2,000+ for intensive credentials
Ongoing fees – Mandatory renewal fees to maintain credentials in years ahead
Company sponsorship – Many cover certifications for employees – reducing your own cost
Evaluate the total time and money required for the return gained. A $3,000 program teaching the same skills as a $500 one may not be prudent.
Step 5: Ensure Relevance of Material
Curriculum varies significantly across sales certifications. Carefully verify the program teaches skills relevant to your role.
Review course outlines and skills covered before enrolling.
Reach out to past participants in their alumni network to gauge usefulness.
Ensure a balance of methodology, practical application, and use case alignment.
Avoid dated programs teaching antiquated sales tactics no longer applicable.
Your training should provide immediately relevant skills – not just general theory or background. Maximize your ROI by vetting program curriculum and graduates.
Choosing What's Worth It For You
No sales certification will magically transform your career overnight. But targeted programs from reputable associations provide significant long-term value.
Follow the steps above to evaluate your options and determine the most worthwhile credentials for your experience level, industry, and skill goals.
With sound criteria guiding your selection process, you can choose programs delivering the maximum professional development impact at reasonable cost and time commitments.
Invest wisely in quality sales training, and you'll reap the rewards for years ahead. The right certifications really are worth it given how profoundly they can enhance your skills, opportunities, and earnings potential over the long-term.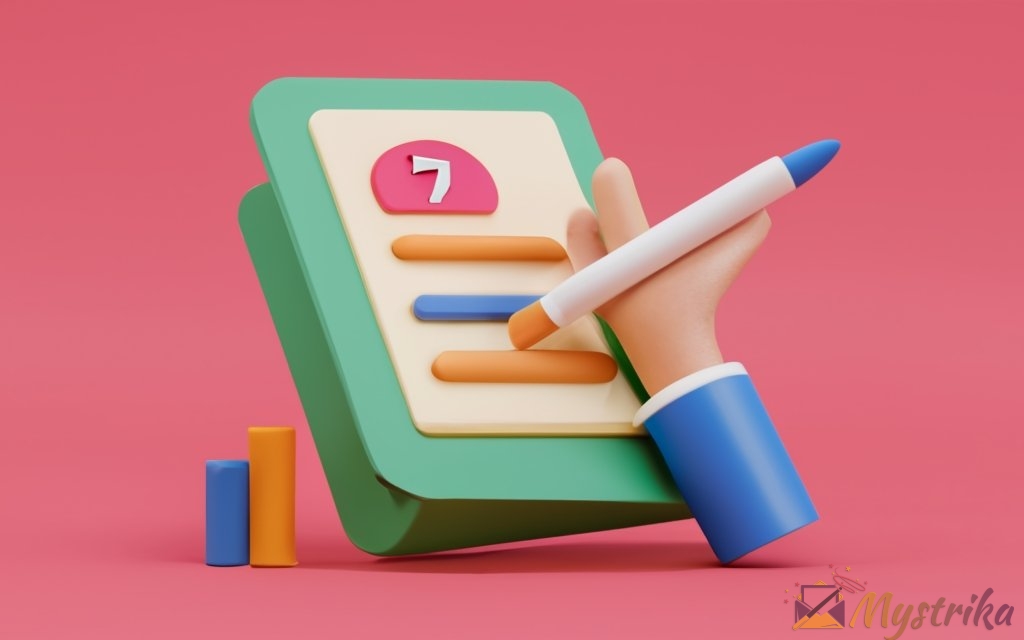 Getting Started with Sales Certifications
Once you've chosen the ideal sales certification for your goals, here is a step-by-step process to enroll in the program and successfully earn your credential:
Step 1: Assess Your Needs
First, think critically about what you aim to gain from sales training.
What existing gaps in your skills, knowledge, or experience do you hope to fill?
What specific methodologies or technologies do you want to learn?
Are you looking to advance into sales leadership or management roles?
Do you need foundational versus advanced sales capabilities?
What industry, product, or sales role specifics do you want to target?
By identifying precise needs, you can zero in on the certifications that will provide maximum value. Don't just pursue generic programs – choose targeted training fulfilling your specific growth goals.
Step 2: Shortlist Providers
With your desired outcomes defined, research providers offering relevant sales certifications.
Search for associations mentioning your focus areas in their curriculum.
Ask colleagues for recommendations of programs they found useful.
Compare several options against factors like cost, format, duration, and reputation.
Compile a shortlist of two to three top contending programs. Reach out to alumni and past participants to further validate quality. Then select the certification addressing your needs most comprehensively.
Step 3: Enroll and Complete the Training
With your ideal certification chosen, go through the enrollment process. Then wholly commit to the training.
Block time in your calendar to complete coursework and assignments.
Soak up lessons from the instructor and collaborate with peers to share perspectives.
Apply concepts through role playing scenarios and hands-on workshops.
Review supplemental materials like workbooks, online resources, and mentoring sessions.
Take practice exams to identify knowledge gaps to sharpen before the final exam.
Completing the certification is a partnership – the program provides content, but you must deeply engage for maximum retention.
Step 4: Apply the Skills
The real value comes from applying your new sales knowledge on the job. Be intentional about integrating tactics from the certification into your daily work.
For example:
Use frameworks taught for structuring sales conversations
Leverage new qualifying and discovery questions
Implement software tools following best practices coached
Drive initiatives applying sales ops analytics and reporting skills gained
Manage team members utilizing sales leadership principles mastered
Pursue ongoing coaching and feedback from managers and mentors on skill application. Sales excellence requires practice – like playing an instrument or sport. Commit to continuous improvement.
Step 5: Maintain Your Certification
Some credentials require ongoing education and fees to renew certifications annually. But even if not mandated, look for ways to continue advancing your skills.
Attend industry conferences, workshops, and training events to stay sharp.
Sign up for professional associations and publications to get the latest insights.
Complete additional certifications to expand your skillset over time.
Coach and mentor junior team members to reinforce concepts mastered.
Set yearly development goals and re-evaluate against emerging best practices.
View certification not as a one-time accomplishment, but part of an ongoing journey of career-long learning. Renewing your commitment keeps skills fresh.
Get Qualified and Advance Your Career
By following these steps, you can earn sales certifications that pay dividends for your success. Supplement work experience with credentials showcasing your expertise.
Just don't make the mistake of "checking the box" and considering yourself done after receiving certification. Ongoing training and skill development is critical to sales mastery. Use credentials as your entryway into a lifetime of professional excellence.
With the right certifications under your belt, you'll be well-equipped to excel in sales roles and rise as a leader in your field. So get qualified and set yourself up for long-term accomplishment.
Key Takeaways
Sales certifications verify your skills, attract employer interest, provide growth opportunities, and keep your knowledge current.
Leading credentials like CPSP, CISP, and CSE align to different experience levels and specialties.
Industry-specific certifications demonstrate niche expertise for verticals like automotive, insurance, and retail sales.
Technical certifications in platforms like Salesforce and HubSpot validate proficiency in sales tools.
Choose certifications matching your career level, industry, and skill goals for maximum ROI.
Research program reputation, curriculum, cost, and renewals when comparing providers.
Wholly engage in training, apply learnings on-the-job, and maintain credentials over time.
The right sales certifications demonstrate commitment to excellence and allow you to continually advance.
Let me know if you would like me to modify or expand this key takeaways section in any way. I can also incorporate it into the full article draft once completed.
Frequently Asked Questions
What are the most popular sales certifications?
Some of the most sought-after and recognized sales certifications include Certified Professional Salesperson (CPSP), Certified Inside Sales Professional (CISP), Certified Sales Executive (CSE), and SPIN Selling.
What sales certifications are best for beginners?
Beginners should start with foundational programs like CPSP, RISE Up Retail Sales Certification, or HubSpot Inbound Sales Certification to learn core sales skills.
What is the highest level sales certification?
The Certified Master Sales Professional (CMSP) offered by NASP is considered one of the most advanced sales certifications available.
How much do sales certifications cost?
Costs vary greatly but range from $100 for short online courses to $2,000+ for intensive multi-month credentials. Many employers sponsor certifications.
How long does it take to get certified in sales?
Duration depends on the program but may range from a few hours for basic online courses to 8-12 weeks for comprehensive certifications involving exams.
Do sales certifications expire?
Some credentials like CISP and CSE require renewal every 1-3 years through continuing education. Others like CPSP are one-time certifications.
What is the easiest sales certification to get?
The HubSpot Inbound Sales Certification is one of the quickest and easiest certifications to obtain with free online courses taking only 6-8 hours total.
Do sales certifications really help your career?
Yes, certifications validate skills, enhance resumes, increase earnings potential, provide advancement opportunities, and keep skills current. But relevant experience is still crucial.