Who really holds the power to say "yes" to major initiatives and purchases in an organization? Identifying and connecting with key decision makers is a game changer for driving sales success.
In this comprehensive guide, we'll unpack proven strategies to pinpoint the right decision makers, tailor your pitch, build trusted advisor relationships, optimize follow-up, and ultimately close more deals.
Ready to stop wasting time with contacts who can't approve purchases? Let's unlock the secrets to engaging the people who truly shape strategy and spending.
Understanding Decision Makers in Business
What is a Decision Maker?
A decision maker is an individual who has the authority to make major choices that impact the future of a business. They are responsible for weighing options, assessing risks, and choosing a course of action.
In a corporate context, decision makers tend to hold senior leadership positions such as CEO, President, COO, CFO, etc. However, the specific decision maker will depend on the industry, company structure, and nature of the decision. For example, for a decision about marketing strategy, the CMO may be the decision maker. For a decision about new software, the CTO could be the decision maker.
The key qualities of an effective decision maker include:
Extensive knowledge of the company, industry, competitors, and market trends
Able to thoroughly analyze data, forecasts, and projections
Strong strategic thinking skills to weigh pros and cons
Decisiveness to make tough calls and stand behind choices
Accountability for the outcome of decisions
Ability to align decisions with company vision and goals
Depending on the scope of the decision, there may be multiple decision makers involved, such as a steering committee or leadership team. But there is usually a single go-to decision maker who has the final say.
Types of Decision Makers
There are a few key types of decision makers found in most company structures:
Strategic Decision Makers: This refers to senior leaders who shape the overall strategy and direction of a company. They make major calls about new markets to enter, mergers and acquisitions, expanding operations, etc. The CEO is often the ultimate strategic decision maker.
Financial Decision Makers: These decision makers determine budgets, allocate resources, and make economic and financial decisions. The CFO is a key financial decision maker for funding requests.
Operational Decision Makers: Mid-level managers who make daily decisions about company operations, team management, workflows, policies etc. are operational decision makers. Department heads are key operational decision makers.
Technical Decision Makers: Technical leaders like the CTO, IT Managers, Engineering Leads, etc. make technology-related decisions about infrastructure, software, data security, and technical roadmaps.
Purchasing Decision Makers: Procurement managers and purchasing agents make buying decisions on supplies, vendors, equipment, and assets. They control spending approval.
The Role and Responsibilities of a Decision Maker
Decision makers play a pivotal leadership role in companies. Their key responsibilities include:
Evaluating different options and their potential impact using data, metrics, research etc. This involves risk analysis.
Aligning any decision to company goals, vision, and overall strategy. There must be a big picture perspective.
Assessing the investment required in terms of time, resources, budget and determining the expected ROI.
Balancing diverse inputs from various stakeholders within an organization. There are often competing interests.
Considering external factors like competition, market dynamics, technological change etc. that could impact the outcome.
Making tough calls to go with the option they believe is optimal even if it is unpopular. They must be able to stand their ground.
Accepting accountability for the success or failure of the decision. The buck stops with them.
Ensuring effective execution by delegating tasks, assigning responsibilities, and tracking progress.
Analyzing results and outputs to determine if goals were met and pivoting if necessary based on data and feedback.
Why Identifying the Right Decision Maker Matters
Identifying the real decision maker for your initiative or purchase is critical. Without buy-in from the right decision maker, deals cannot be closed. If you target the wrong person, you end up wasting time that could have been spent more productively.
Here are key reasons identifying and selling to the decision maker matters:
Efficiency: No need to start from scratch in educating multiple people. You can focus your limited time on the real buyer.
Alignment: Decision makers control budget and strategy. They can get you on the roadmap if your solution aligns.
Accuracy: You can tailor your messaging and positioning to connect with what matters most to the decision maker.
Objectivity: Decision makers focus on business impact not emotions. They will make a rational choice.
Authority: Only decision makers can say "yes." Others can say "no" but that may just stall the deal temporarily.
Momentum: Getting the nod from the decision maker gives your deal real momentum. The team will follow their lead.
Without the decision maker's stamp of approval, a deal cannot progress. So do your homework to identify and build relationships with the right decision makers. It will fast-track sales cycles.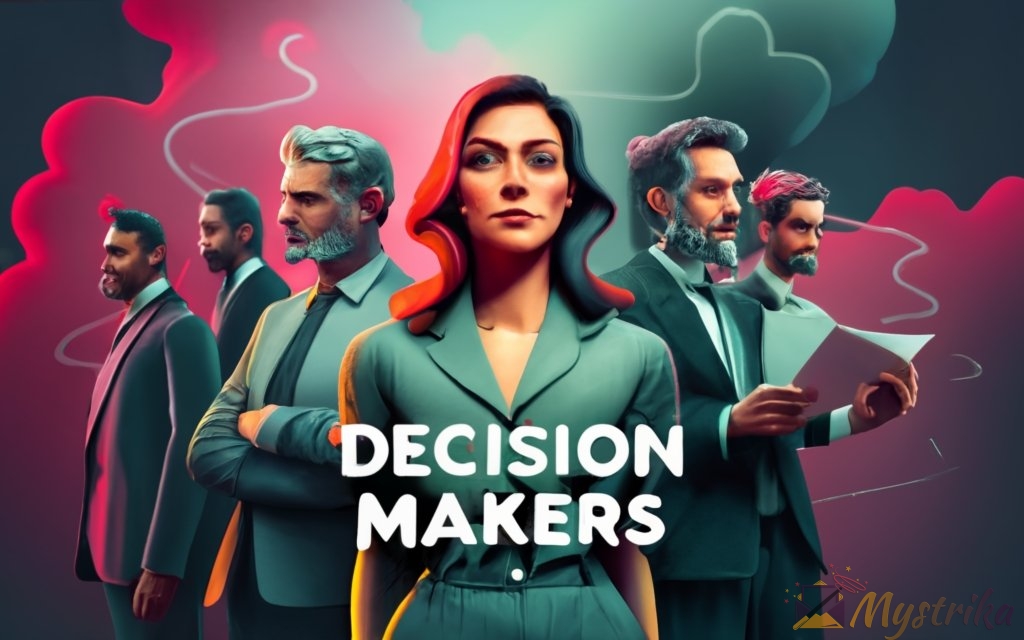 Key Decision Makers in Different Business Structures
The decision maker often depends on the size and type of business. Here is a look at key decision makers across different business structures:
Decision Makers in Small Businesses
For small businesses, owners usually drive most major decisions given their hands-on role. Common small business decision makers include:
Founders/Partners: In a bootstrapped startup or small partnership, the founders and partners collectively decide on strategy and new initiatives.
CEO/President: For somewhat larger small businesses with true C-suite roles, the CEO/President becomes the prime decision maker.
Directors: In more established small businesses with department heads, directors can be decision makers for their domains. For example, a Sales Director would decide on sales enablement.
Managers: Frontline managers have some decision making power over daily operations, workflows, and staff in small businesses.
In general, small business decision making is centralized and agile. The communication lines are short. Data is shared openly. And owners remain closely tied to decisions.
Decision Makers in Medium-Sized Businesses
As companies scale into the mid-market, decision making becomes more distributed and complex. Typical decision makers include:
CEO/President: The CEO or President still has ultimate authority but brings in leadership team input.
CXOs: Functional CXO roles like CMO, CFO, CTO become empowered to make decisions for their departments.
Directors/Managers: Department heads gain more decentralized decision rights over budgets, hiring, operations etc.
Committees: Cross-functional teams are formed to decide on issues impacting multiple departments. Steering committees for initiatives are common.
There is more reliance on data and analysis vs. gut feel. But medium-sized companies can still be quite nimble if structured well.
Decision Makers in Large Enterprises
In large enterprises, decision making is very structured, systematic, and distributed. Some key decision makers are:
CEO/President/Board: The CEO and Board set strategy but empower others to execute decisions.
CXO Suite: The C-suite ensemble like CFO, CMO, CTO, COO oversee their organizations and functions.
Divisional Leadership: Presidents or GMs of business units, segments, and divisions are local decision makers.
Steering Committees: Cross-functional teams of senior leaders act as decision-making bodies.
Project Sponsors: Leaders are assigned as executive sponsors of large initiatives to drive decisions.
Decision making is agenda-driven, data-based and deliberative in these large matrixed organizations. Consensus building is key across stakeholders.
Decision Makers in B2B vs B2C Companies
While the above business size patterns hold true, decision makers also vary based on whether a company sells to other businesses (B2B) vs. consumers (B2C).
B2B Decision Makers
C-Suite Roles: CEO, COO, CFO, CTO, CMO depending on the purchase.
Line of Business Heads: Presidents, GMs, and Directors of business units.
Procurement Team: Purchasing managers, sourcing agents, category buyers.
Project Sponsors: Leaders responsible for programs/initiatives involving the purchase.
B2C Decision Makers
CEO/COO/CFO: Evaluate large investments impacting the customer experience.
CMO/CDO: Marketing and digital leaders drive branding, CX, and advertising decisions.
VP Product/Engineering/Technology: Lead product, UX and platform investment decisions.
Category Managers: Oversee decisions about retail products, store formats etc.
So aligning to where the budget authority sits is key to identifying both B2B and B2C decision makers.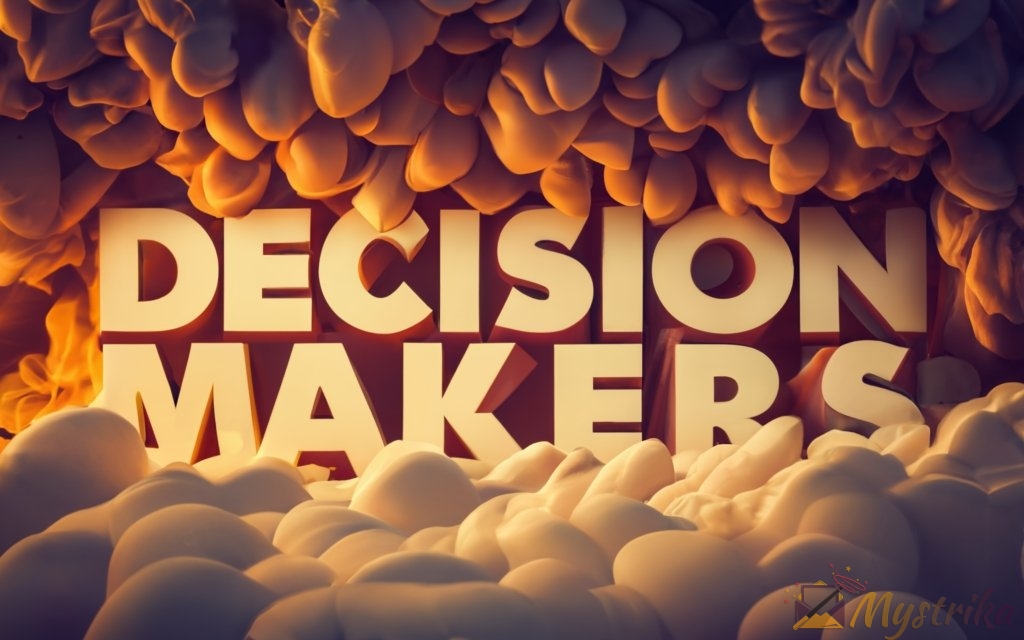 Strategies for Identifying the Right Decision Maker
Identifying the real decision maker for a key initiative or purchase at a company is critical but also challenging. Here are proven strategies to pinpoint the right decision maker:
Using LinkedIn to Find Decision Makers
LinkedIn has become an invaluable platform for identifying decision makers thanks to the abundant professional data it contains. Here are tips for leveraging LinkedIn to find decision makers:
Review the company leadership team and their roles on LinkedIn to understand the organizational structure.
Based on the initiative, purchase or project, look for titles that suggest decision-making authority. Common ones are Owner, President, CEO, CFO, CMO, CTO, VP Sales etc.
Search by keywords for decision maker titles on LinkedIn at that company and cross-reference against the org chart.
Check job descriptions for clues on responsibilities. For instance, P&L ownership, budget authority, final sign-off etc.
Look for decision makers potentially connected to your network and ask for introductions.
Search for company employees by department to find managers and directors.
Review employee skills related to the solution you offer to identify technical experts who may influence decisions.
In summary, spend time mining LinkedIn for all clues that can reveal the people with the ultimate decision rights and budget authority for your deal.
Attending Industry Events and Conferences
Industry events are a prime place to network and connect directly with decision makers, especially for larger deals.
Identify the most important industry events, conferences and trade shows for your customer profile.
Research which companies and titles typically attend those events.
See if specific decision makers are listed as speakers or on panels at the event.
Connect with event organizers for VIP attendee lists and facilitate introductions.
Get a booth and interact with attendees, capture leads, identify titles and companies.
Attend educational sessions and keynotes looking for decision maker titles in the audience.
Follow up post event with any contacts and leads surfaced to build relationships.
While in-person events require more effort, the face time with decision makers can really pay off.
Cold Outreach to Ask Directly
Don't be afraid to ask directly over email or phone about who the real decision maker is for a given initiative that may use your solution. Some tips:
Start by calling or emailing generic sales inquiries on the company website to ask who handles specific decisions or tech.
Email employees on LinkedIn with tactical queries that reveal the decision maker indirectly through their response.
Prospect into the department or function most likely associated with the decision through cold outreach.
Stress that you don't waste anyone's time and want to speak directly with the empowered decision maker.
If hitting resistance, try emotional hooks in your messaging about solving critical pain points.
Offer to sign NDAs or provide references to build trust and get contact info.
Name drop other companies and contacts to establish credibility as an industry insider.
Getting to the decision maker directly may take persistence but pays off greatly if you can break through gatekeepers.
Researching Online and Offline Sources
Thorough research can reveal nuggets that help identify the real decision makers, for example:
Google the company name along with keywords like "spokesperson", "decision maker", "budget authority" etc.
Search for press releases, news announcements and leadership quotes that hint at who makes certain calls.
Look for public documents like SEC filings, annual reports, investor presentations that cite organizational authority.
In ad disclosures, note who is quoted speaking about products or initiatives related to your offering.
Check bylines on guest articles or white papers related to your product's domain for clues.
Search databases like ZoomInfo, Data.com, and RocketReach for intel on the company org chart.
In their social media accounts look for employee titles and bios that might confirm roles.
Finding decision makers takes investigation but the data is out there if you hunt thoroughly across online and offline public sources.
Leveraging Referrals and Introductions
Referrals and introductions from those connected to a company go a long way in identifying decision makers for key initiatives or purchases.
Survey your network and partners to see who has contacts at your target companies.
Ask them if they can make an email or phone introduction to the empowered decision maker for this initiative.
Develop relationships with company advisors, vendors, consultants etc. who can make high-level introductions.
Offer to brief external specialists like analysts, influencers and bloggers in exchange for insights into the company.
Build relationships with investors, board members, and executives who may have moved on but retain connections.
Identify and connect with former employees now elsewhere who can share org intel to find decision makers.
Using your extended network pays dividends to get referred to decision makers compared to cold outreach.
Calling the Company to Ask Directly
Don't underestimate good old-fashioned phone calls to identify the right decision maker by directly asking smart questions:
Call the general company line and explain you have a quick question on who handles certain initiatives or decisions.
Ask to be transferred to various departments that may have budget authority based on the purchase type.
When someone answers in a department, have a simple script asking who the decision maker is for those solutions.
Take notes on the titles and handles provided to cross-reference across calls and build your org chart.
Position your requests in the context of helping their company and explaining you don't want to waste any time.
If given generic mailboxes, follow up over email with your specific questions on roles.
While intrusive, calling reveals more details than browsing websites and LinkedIn to reach the real decision maker.
Using a mix of these tactics will allow you to zero in on the right person to speak with for a decision, saving countless wasted hours chasing the wrong contacts. Do your homework thoroughly and persistently investigate through multiple channels to get to the true decision maker.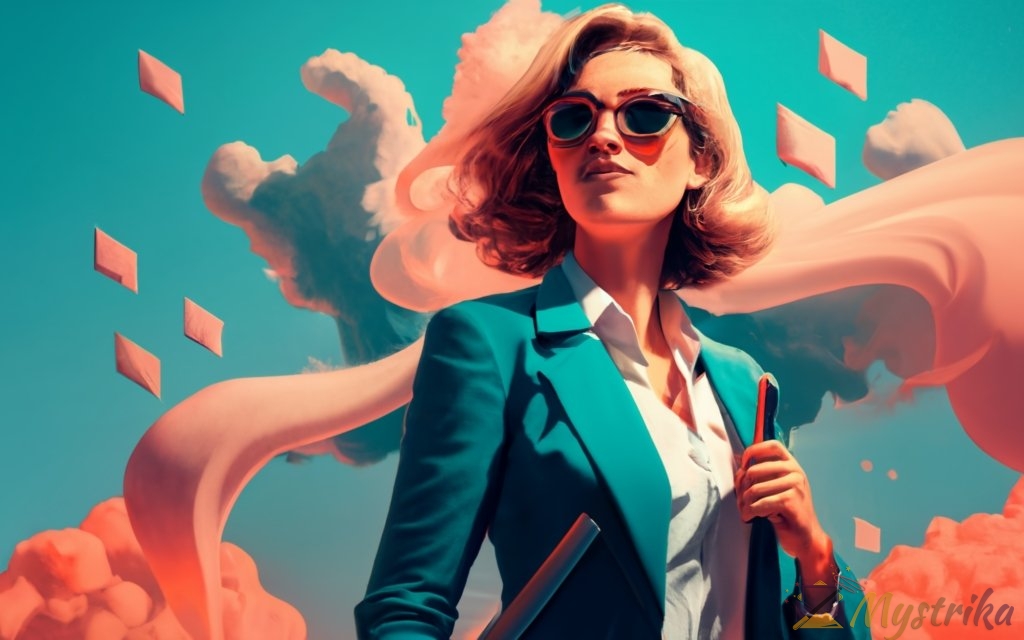 Qualifying Questions to Confirm the Decision Maker
Once you've identified who you believe to be the decision maker, you need to validate that with smart, tactical questions. Here are types of questions to ask:
Questions to Understand Their Role and Authority
To confirm someone's decision-making authority, ask:
What is your role in evaluating and making decisions on solutions like ours?
What level of budget do you control for initiatives that involve purchases like ours?
Are you the sole final decision maker or does your decision require additional approvals?
Who else needs to sign-off on purchase decisions for our type of solution besides yourself?
Do you manage the full lifecycle of vendor relationships including negotiations and contracts?
Are you responsible for both strategic decisions and day-to-day operations related to our offering?
Their responses will validate if they have the budget authority, latitude, and rank to act as the true decision maker on a purchase.
Questions to Gauge Level of Interest and Need
Before investing time, assess their interest and urgency:
What current pain points or challenges are you looking to solve that a solution like ours could address?
How much of a priority is addressing those needs – is this a "must have" or "nice to have"?
Are those needs supported by any internal metrics or business goals we should understand?
What is the impetus for exploring solutions like ours now vs. 6-12 months ago or later?
Is there an established budget allocated for acquiring a solution in our space this quarter?
Have you personally championed or advocated for a solution like ours internally?
Their answers reveal their specific pain points and the business priority of addressing them – key signals on where you stand.
Questions to Identify Other Stakeholders and Influencers
There may be other voices involved, so ask:
Internally, who from other departments will also be using our solution day-to-day if purchased?
Are there executives like the CEO, CFO etc. who will want visibility or provide input on this purchase decision?
Do you have consultants, agencies or advisors involved in your evaluation process?
Which of your peer managers or directors will help assess options and provide input?
Is there an internal team that manages the procurement and vendor selection process that we'll need to engage?
What is the best way for us to connect with and build rapport with other stakeholders?
Their responses reveal if others are influencing the decision and how best to reach them.
Leveraging qualifying questions allows you to confirm upfront that you've identified the real power broker who can say "yes" before investing sales cycles chasing the wrong person.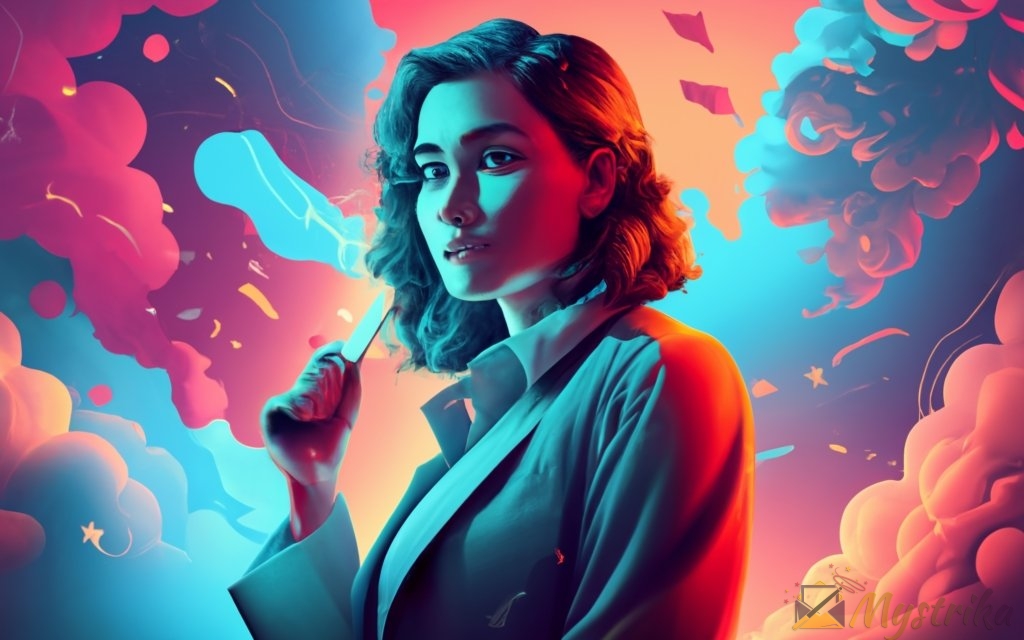 Crafting Your Pitch for Maximum Impact
Once you've identified the real decision maker, you need to craft targeted messaging and tailor your pitch to resonate with them. Here's how to maximize impact:
Researching Pain Points and Priorities
Do your homework to understand their specific challenges and goals to connect your solution directly to what matters most to them.
Review their LinkedIn profile and bios for background on their focus areas.
Search for any public remarks, presentations or quotes about their objectives.
Ask insightful questions to draw out their views on industry trends and disruptions.
Research if they have target metrics or KPIs they aim to achieve for the business.
Identify common pain points faced by peers in that role and function.
Tie your capabilities directly to addressing their stated goals, challenges and priorities.
Highlighting Relevant Case Studies and Success Stories
Social proof is powerful. Back up your claims with concrete examples of results with customers similar to them.
Feature case studies from companies in their industry and highlight metrics improved.
Pull out testimonials from other decision makers authenticating your claims.
Reference examples of well-known companies or brands already customers.
Share before and after data quantifying the impact and ROI your solution drove for others.
Align case studies to their top priorities and challenges to make the scenarios relatable.
Only feature recent customer examples – outdated references lack credibility.
Focusing on Value Over Features
Avoid the feature dump. Decision makers care about the value you will drive.
Quantify how you will impact metrics tied to their role like cost savings, revenue lift, productivity gains etc.
Speak to the end outcomes vs. just what your technology does or offers.
Get granular on the size of the opportunity to improve KPIs related to their goals.
Educate them on indirect value like employee retention or brand perception you can influence.
Make it crystal clear how you can move the needle on objectives critical for their success.
Illustrate the lost opportunity cost if they don't act to address gaps.
Adjusting Your Style to Align with Theirs
Adapt your style to the decision maker's preferences and personality.
Take cues from their communication style to mirror their directness or nuance.
Gauge their interest in big picture vision vs. tactical details to adjust your focus.
If they are hands-on, be ready to dive deep into the solution specifics.
For skeptical leaders, address their potential concerns transparently upfront.
With optimistic leaders, play up the art of the possible and momentum for change.
Slow down or dial up energy to sync rhythms with theirs.
Savvy sales professionals customize their approach based on each decision maker's priorities, challenges, personality and style for maximum impact.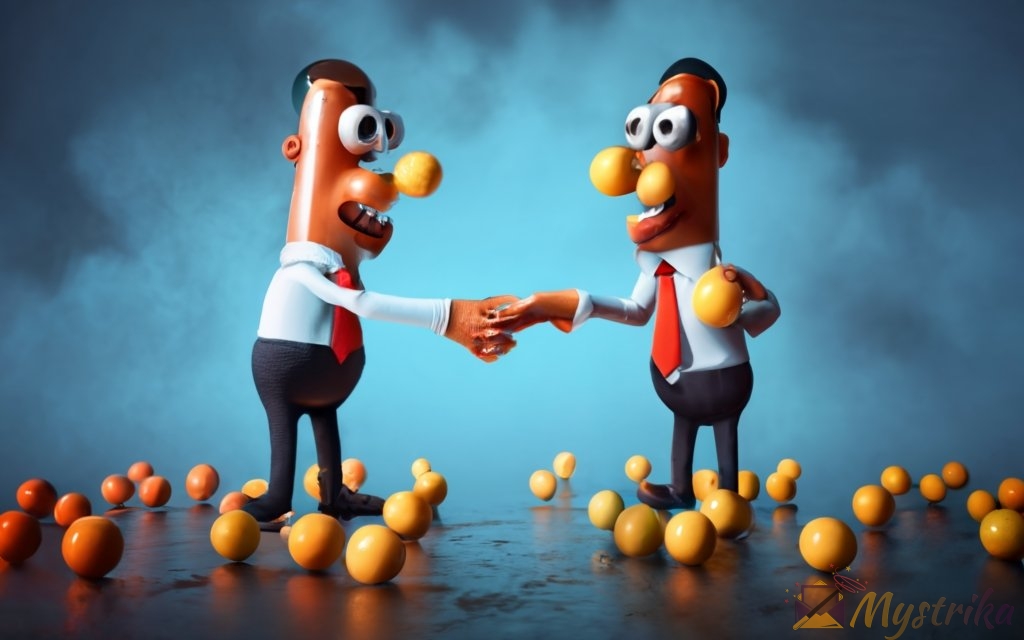 Building Rapport and Trust with Decision Makers
Forging a trusted advisor relationship with decision makers is vital to becoming their go-to partner versus just another vendor. Here are proven ways to build rapport and trust:
Demonstrating Deep Industry and Company Knowledge
Displaying your command of their business drives credibility and trust.
Comment on recent industry news, trends or developments and their implications.
Identify shared contacts and connections you have in the ecosystem.
Reference competitors by name and their dynamics in the marketplace.
Speak knowledgably about their products, services, and go-to-market.
Discuss their culture and values and where they differentiate.
Share insights into adjacent markets or categories they may expand into.
Educate them onSomething their customers care about based on your expertise.
Actively Listening and Establishing a Connection
Focus on understanding their mindset and building rapport as a partner.
Ask thoughtful questions about vision, challenges, goals and then listen intently.
Clarify their responses to show you are listening to fully comprehend perspectives.
Share appropriate personal details, anecdotes and interests to find common ground.
Pick up on cues like word choices and emphases to identify hot buttons.
Occasionally summarize key points you heard to validate mutual understanding.
Find ways to complement and validate their opinions to recognize their expertise.
Providing Ongoing Value Through Content and Resources
Position yourself as an advisor rather than a sales rep by sharing valuable perspectives proactively.
Forward recent industry content that provides actionable tips and insights.
Offer to provide an independent landscape assessment of competitive solutions.
Suggest introductions to other leaders, experts and influencers that can help them.
Discuss a new business book and share key lessons relevant to their goals.
Alert them to conferences, events and groups enabling meaningful peer connections.
Voluntarily provide a SWOT analysis on their company benchmarked anonymously across peers.
Following Up and Maintaining the Relationship
Success goes beyond the initial sale to continually nurturing the relationship long-term.
Share product roadmap updates, new features, releases etc. proactively.
Set up regular touchpoints to review performance data and discuss optimization.
Introduce them to customer community events and peer leadership groups to engage with.
Identify additional solutions they may need and make thoughtful recommendations.
Discuss their longer-term goals and vision and how you can evolve to support them.
Celebrate and publicize their wins and results leveraging your solution or service.
Investing in the relationship beyond transactions builds trust and loyalty with decision makers over time.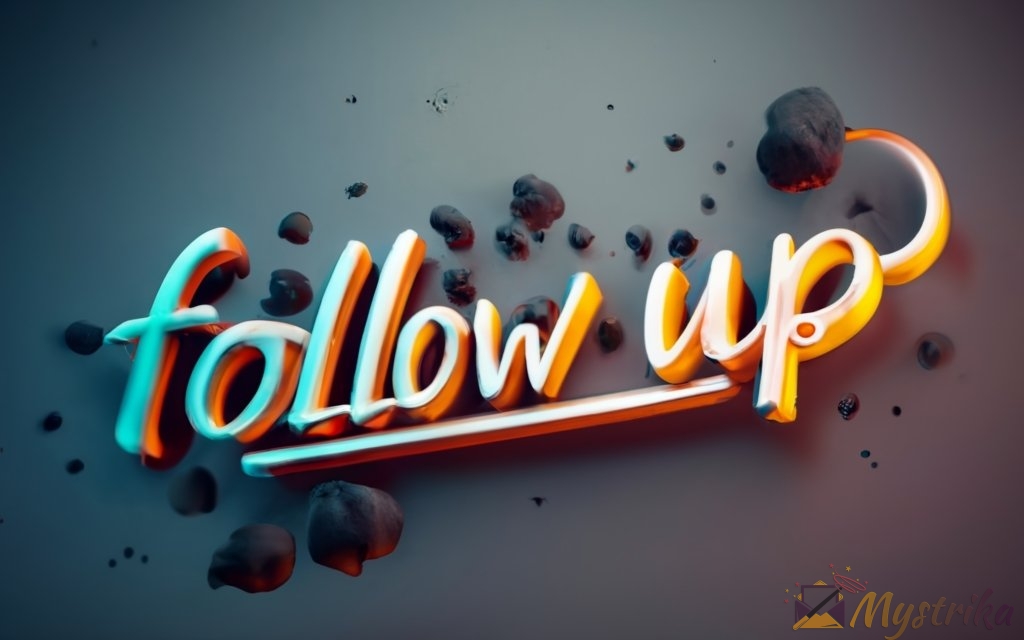 Optimizing Your Follow-Up Strategy with Decision Makers
Persistence and consistent nurturing is crucial when selling to decision makers given their busy schedules. Here are tips for optimizing follow-up:
Setting Expectations and Next Steps After Initial Outreach
Be clear on the path forward after your first meeting to maintain momentum.
Recap next milestones discussed and who owns what by when.
Set expectations on follow-up cadence and channels you'll use to stay connected.
Get their preferences on how they like to consume information and be updated.
Clarify the decision-making process, stakeholders involved and timeline.
Identify if they require any additional materials or assessments from you.
Schedule the next touchpoint while you have their attention.
Scheduling Timely and Relevant Follow-Up Communications
Stay top of mind with consistent, value-driven outreach.
Send new collateral they requested ASAP after your meeting.
Share recent content or developments proactively that relates to issues discussed.
Book status update calls every week or two weeks depending on sales cycle length.
Time follow-ups strategically around key dates like budget meetings.
Vary your outreach between email, phone, and even video calls.
Sending Personalized Updates and Check-Ins
Mass outreach fails. Craft targeted, unique messages.
Start emails with a reference to your last interaction to remind them of context.
Weave in a specific detail about their business you discussed previously.
Include a personalized question versus just a pitch message.
Use merge fields like first name to make outreach more direct.
Note any recent news involving them or their company you spotted.
Attachments of curated materials based on their interests.
Leveraging Referrals to Gain Warm Introductions
Referrals accelerate connection with otherwise hard-to-reach executives.
Immediately ask new decision maker contacts if they can make any introductions.
Request referrals to other titles you need to influence like end users or finance execs.
Ask existing customers to email testimonials and make introductions to their peers.
Strategically target companies where you already have an internal champion.
Get partners to amplify your messages and make joint outreach for greater pull.
Identify connectors who frequently interact with decision makers to work through.
Thoughtful, persistent follow-up is the key to sales success with busy decision makers pulled in many directions.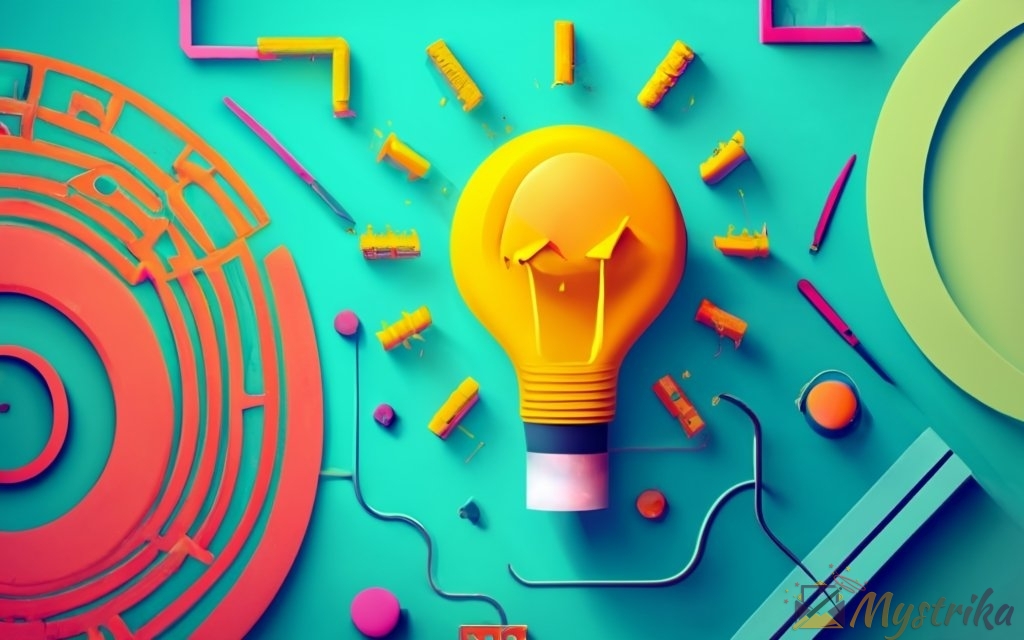 Keys to Closing Deals with Decision Makers
When selling to decision makers, you need strategies to seal the deal once you've earned their buy-in. Here are proven closing tactics:
Summarizing Agreements and Next Steps
Recap understandings clearly before asking for a commitment.
Review key factors that matter to them and how you deliver on those needs.
Highlight where you are aligned based on previous conversations.
Confirm their internal buying processes and who needs to formally approve.
Repeat back the unique value you will provide based on your past discussions.
Address any final concerns raised and incorporate into the agreement.
Making Your Ask at the Right Time
Time your commitment request carefully for maximum receptivity.
Make the ask when energy and momentum are highest such as after presenting a case study.
Ask for the next step when you've already mutually agreed on the value to expect.
Avoid closing at the end of a long dense presentation when they are mentally drained.
Capitalize on triggering events like budget cycle dates and leadership change.
Set up the contract discussions in advance so it's expected, not a surprise ask.
Offering Flexible Terms and Incentives
Provide options to secure the win and de-risk the decision.
Offer payment installment plans or the ability to ramp spend over time.
Propose a trial period or freemium introductory access with discounts for annual commitments.
Bundle services, support, and premium features into packages with increasing value.
Structure pricing models like tiered usage plans that align to their usage curves.
Share case studies on the ROI other clients achieved to showcase potential value.
Being Persistent yet Knowing When to Walk Away
Pushing too hard risks eroding goodwill. Know when to cut losses.
Politely ask for reasons if a "no" decision is given to assess if changes may win approval.
Offer to connect them to current customers and provide references to address concerns.
Suggest a pilot with a limited team or product scope to get a foot in the door.
If budget is an issue, discuss ways to refine scope or defer payments to work within limits.
Accept fast follow-up meetings to keep dialog ongoing, but don't stalk endlessly if clearly rejected.
After 3 substantial "no's", step back and wait for the decision maker to re-engage to avoid burning a bridge.
Securing a decision maker's approval requires aligning on value, presenting flexible options to de-risk their decision, persistence mixed with restraint. Mastering these closing skills wins more deals.
Key Takeaways on Identifying and Reaching Decision Makers
Here are the key lessons on how to identify and connect with decision makers to drive sales success:
Understand Their Role – Decision makers are senior leaders who control budgets, sign-off on purchases, and steer strategy. But roles vary based on company size, structure, industry, and purchase type.
Leverage Multiple Channels – Use LinkedIn, events, referrals, research, and calling to uncover the real decision makers. A mix of online and offline tactics is needed.
Ask Smart Questions – Qualify decision makers with tailored questions to confirm their authority and evaluate their interest level.
Research Their Priorities – Do your homework to understand each decision maker's objectives, challenges, and motivations for personalized messaging.
Highlight Relevant Proof – Support your claims with specific case studies and metrics from companies similar to theirs. Social proof is influential.
Emphasize Value – Focus pitches on the tangible business value your solution will drive rather than features. Quantify impact on their KPIs.
Build Trust Over Time – Establish credibility through your industry knowledge, relationship focus, and sharing valuable perspectives.
Follow A Structured Process – Initiate follow-up conversations to set expectations, continue nurturing, leverage referral introductions and properly close.
Identifying and thoughtfully engaging decision makers is the key to sales success. Hopefully this comprehensive guide provided tactics to help accelerate growth by winning over those who truly control "yes" decisions.
Frequently Asked Questions
Q: Who are the typical decision makers in an organization?
A: Common decision makers include CEO, President, CFO, CMO, CTO, heads of business units, directors, managers, and procurement/purchasing personnel. But roles vary based on company size, industry, structure, and purchase type.
Q: What's the best way to identify the decision maker for my offering?
A: Leverage a mix of LinkedIn research, networking at events, asking employees directly, getting referrals, thoroughly researching online sources, and calling the company to inquire. Cast a wide net through multiple channels.
Q: How can I ensure I've reached the real decision maker?
A: Qualify them by asking specific questions about their authority, budget control, sign-off process, and level of interest. Assess their need and priorities. Also understand other stakeholders involved.
Q: How should I craft my pitch to resonate with decision makers?
A: Research their pains and goals. Quantify potential value and impact on metrics. Use relevant case studies. Focus on business outcomes over product features. Adjust your style to align with theirs.
Q: What's the best way to build relationships with decision makers?
A: Demonstrate deep industry and company knowledge. Actively listen and establish rapport. Provide ongoing value through sharing insights and resources proactively. Follow-up consistently and nurture the relationship long-term.
Q: What tips do you have for closing deals with decision makers?
A: Summarize agreements and align on next steps. Make the ask at the right time when momentum is high. Provide flexible terms or incentives. Persist respectfully but know when to walk away if truly stalled.
Q: How can I optimize follow-up with decision makers?
A: Set expectations after initial meetings. Maintain consistent nurturing touchpoints. Send personalized value-added updates. Get referrals to gain warm introductions. Vary outreach between email, phone, and video.