Want your emails to drive more leads and sales? Forget generic blasts. You need strategic customer success stories that convert.
This guide will teach you how to craft compelling case study emails that grab attention and inspire action.
You'll get hands-on tips to:
Choose the perfect success stories
Structure emails for higher open rates
Write persuasive copy that sells
Integrate case studies into your funnel
Promote studies across every channel
Ready to turn your customer wins into an arsenal of selling case studies? Let's get started!
What is a Case Study Email?
A case study email is a specialized type of email used in marketing and sales outreach. As the name suggests, case study emails showcase a detailed case study of how a customer achieved success using your product or service.
But what exactly is a case study? And how do case study emails differ from other email types you may use? Let's break it down.
What is a Case Study?
A case study tells a data-driven story showcasing how a customer overcame a challenge by using your product or service. It focuses on quantifiable results and ROI achieved.
Case studies typically include:
Problem: The customer's situation and pain points before using your product.
Solution: A summary of how your product or service solved their problem.
Results: Concrete metrics and ROI the customer realized after implementation.
Testimonial: A client quote or review validating your product's impact.
For example, an HR SaaS company could share a case study about how Client X reduced time-to-hire by 37% and saved $284,000 in recruitment costs after using their AI-powered hiring platform.
The in-depth analysis proves your ability to deliver results and builds trust.
How Case Study Emails Differ from Other Email Types
Case study emails have a specific purpose – to showcase customer success stories to convert and persuade. This sets them apart from other types of emails:
Sales emails aim to introduce your solution, pique interest, and directly sell. Case study emails take a subtler educational approach.
Promotional emails announce offers and promotions. Case study emails focus on social proof.
Newsletter content shares company updates, thought leadership, and engagement. Case study emails highlight client results.
Transactional emails facilitate purchases, tracking, and customer service. Case study emails drive leads and conversions.
The unique format of case study emails helps position your product as the proven solution to customers' needs through real-world examples.
When Should You Send Case Study Emails?
There are several strategic times when sending case study emails can make a big impact:
1. To Qualified Leads in the Consideration Stage
Prospects researching solutions and weighing options are perfect targets. Case studies can tip the scales by proving you understand their pains and can deliver results.
2. To Customers in Free Trial or Pilot Programs
Use case studies to convince satisfied trial users to convert to paid accounts.
3. During Customer Renewal/Retention Outreach
Remind customers why they chose you and reinforce the value delivered through case studies.
4. To Upsell/Cross-sell Existing Customers
Upgrade current customers to higher tiers or expanded offerings backed by proof points.
5. To Prospects Who Previously Showed Interest But Went Dark
Re-engage old leads with new success stories and incentives to revisit your solution.
6. When releasing new products or features
Back up your claims about new offerings with relatable stories of client wins.
7. To Support Content Marketing and Nurture Campaigns
Sync case study emails with your blog, social media, and nurture streams.
8. After Industry Events, Conferences, or Webinars
Follow up with highly relevant case studies around themes and verticals discussed.
Matching case studies to prospect needs and the stage of their journey is key to driving conversions.
Why are Case Study Emails Effective?
Case study emails give you an edge because they:
Establish Credibility: 82% of buyers view case studies as trustworthy. They prefer validated peer experiences over claims from vendors.
Showcase ROI: Case studies highlight the concrete ROI – time, money, efficiency – your solution drove for customers. This quantifiable proof accelerates and eases purchase decisions.
Increase Perceived Value: Compelling stats on the results you've achieved make your solution seem more valuable and buyers more likely to pay higher prices.
Differentiate from Competitors: Unique customer stories and quantifiable outcomes can set you apart and give you a competitive edge.
Improve Conversion Rates: Emails with case studies can generate conversion rates up to 313% higher than product feature emails.
Provide Social Proof: 88% of consumers trust online reviews as much as personal recommendations. Case studies offer this social proof.
But not all case study emails are created equal. To maximize impact, you need compelling stories paired with skilled execution.
Let's look at how to put together a winning case study email.
In summary, case study emails leverage the credibility of customer success stories to connect with prospects and tip them towards your solution. Sending them strategically can significantly move deals forward. Just be sure to highlight relevant examples and metrics tailored to each recipient's needs. With well-crafted case study emails in your arsenal, you'll be well on your way to driving conversions and revenue!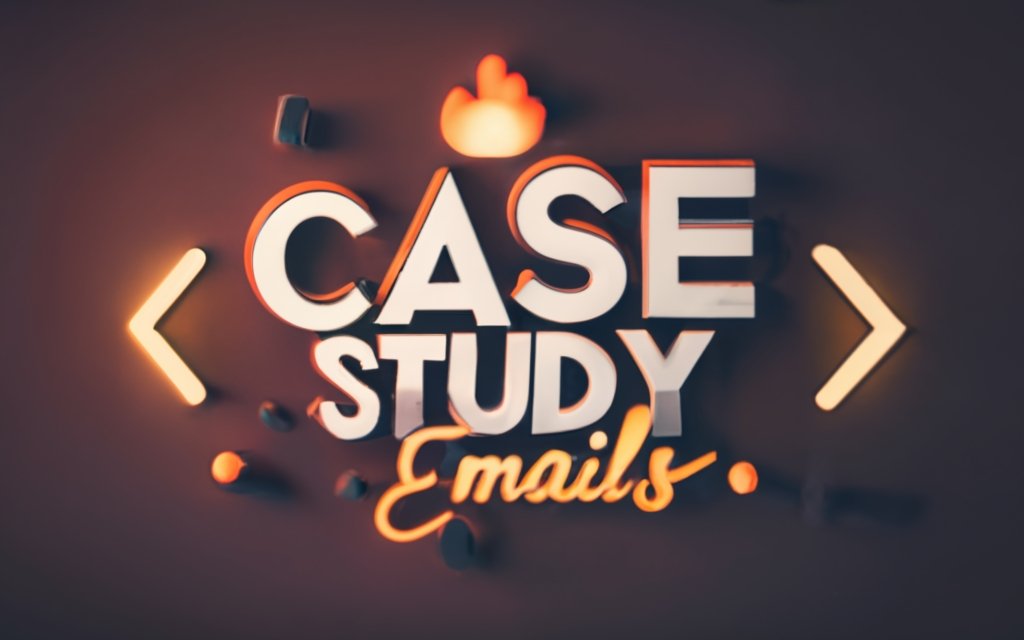 Elements of an Effective Case Study Email
Crafting a stellar case study email that captures attention and drives conversions takes skill. Let's break down the key ingredients for case study email success.
Subject Line
The subject line is the first and possibly only chance to get your email opened.
Best Practices for Case Study Email Subject Lines
Apply these best practices when writing subject lines:
Keep it short and scannable – Under 50 characters is best.
Highlight the core benefit – Summarize the main outcome in 1-2 words like "increased sales" or "reduced costs."
Include specifics – Quantify results or mention the customer's name.
Trigger urgency – "In 30 days" or "How we achieved X% growth in 3 weeks."
Ask a question – "What if you could [benefit]?"
Use power words – "Case study," "Success story," "Results."
Mention key terms – Include relevant keywords prospects seek.
Test different options – A/B test to determine the highest performing subject line.
Case Study Email Subject Line Examples
Here are some example subject lines that apply the above tips:
"Case Study: How Acme Co Increased Sales 72% in 6 Months"
"See How We Reduced Hiring Costs 37% for Client X"
"Client Story: 30-Day Trial to $2.4M in Lifetime Value"
"What If You Could Gain 8 Hours Per Week? See How Client Y Did It"
"Success Story – Beating the Competition with 147% More Engagement"
The subject line sets expectations about the value the email provides. Use it wisely to maximize open rates.
Introduction
The introduction paragraph serves two purposes:
Grabs the reader's attention
Provides context on the case study
To craft an effective intro:
Hook readers quickly – Ask a question, state an impressive stat, or reference recent news.
Make it relevant – Connect to the prospect's needs or industry.
Establish credibility – Note your experience and expertise.
Set expectations – Summarize the core benefit covered in the case study.
Here are two example opening paragraphs:
"Are you struggling to break through the noise on social media? See how partnering with our social media management experts helped Client X become an industry leader with content that generates 147% higher engagement than competitors."
This introduction hooks readers by asking about a common pain point, positioning the sender as an expert, and setting expectations by previewing impressive results.
"As leaders in recruiting for Fortune 500 companies, we understand the challenges of finding top-tier executive talent. That's why we developed our Executive Leadership Placement Program – an exclusive service that reduces time to hire senior roles by 45% on average. Read on to see how we partnered with Client Y to make their Director of Engineering placement a huge success."
This introduction establishes credibility in a niche, relates to the target audience, and summarizes the program and results covered in the case study.
An engaging intro pulls readers in so they want to keep reading. Take the time to make this critical first impression count.
Problem Statement
The problem statement section explains:
The customer's situation before using your product
Specific difficulties and pain points they faced
Illustrating the customer's initial struggles enables prospects to relate to the scenario and primes them to see how you provided the solution.
To craft an effective problem statement:
Provide specifics – Quantify their issues with metrics when possible.
Use visuals – Charts demonstrating pain points make them more memorable.
Limit jargon – Explain in simple terms easily understood by any reader.
Tell a story – Build empathy by bringing the problem statement to life.
Here's an example problem statement:
Client X is a fast-growing mid-sized SaaS company that struggled with an inefficient hiring process. Their team of 5 recruiters couldn't keep up with the current needs of the engineering team. This resulted in:"
Average time to fill a role of 89 days, 35% higher than industry benchmarks
Peak recruiting costs of $8,400 per hire
A negative impact on engineering productivity and product roadmap progress
This statement uses metrics, relatable challenges, and storytelling to help readers connect with Client X's hiring struggles.
Vividly articulating the customer's difficulties before your product builds anticipation for the solution.
Solution Summary
After setting the stage with the problem, the next step is showing how you swooped in to save the day.
The solution summary section explains:
How your product or service solved the customer's challenges
The approach, program, or package you implemented
To write an effective solution summary:
Connect to the problem – Explain how your solution addresses the root causes.
Provide an overview – Briefly describe your product or methodology without getting into granular details.
Use visuals – Diagrams of your workflow or solution design help cement understanding.
Spotlight innovation – Highlight any proprietary processes or unique expertise you applied.
Here's a sample solution summary:
"We customized our Executive Recruiting Program to meet Client X's specific needs. This included:"
Leveraging our network of passive executive candidates through invite-only ChannelRx
Assigning a dedicated 3-person recruiting team with competency mapping expertise
Proprietary Candidate Fit scoring using 1000+ datapoints to surface best matches
Streamlined processes to accelerate interviews and offer timelines
This overview explains the solution, touches on differentiators like a proprietary scoring system, and sets the stage for impressive results.
Succinctly convey how you addressed the customer's problem to spotlight the value you provide.
Results/Benefits
This is your chance to dazzle with jaws-dropping metrics that prove your solution worked wonders.
The results section quantifies:
The concrete ROI and outcomes achieved
How the customer benefitted from your product
When presenting results:
Use specific metrics – % improvement, dollar amounts saved, higher scores, etc.
Add visuals – Charts demonstrating dramatic before and after results.
Quote metrics – Call out impressive stats in the body text.
Provide timeframes – State the period over which the results occurred.
List multiple benefits – Cover the wide range of improvements across metrics.
Here's a results section example:
"Partnering with us enabled Client X to completely transform their hiring process and outcomes, including:"
55% reduction in time-to-fill for senior engineering roles – from 89 days to 40 days
$13,000 lower recruiting cost per hire – a 65% reduction
4X more high-quality candidates identified through our ChannelRx network
79% of placed candidates still with Client X after 2 years, improving retention
Quantifiable proof of ROI and benefits is the whole point of case study emails – so make your results shine.
Social Proof
Social proof builds credibility through voices other than your own, like testimonials.
Include social proof via:
Client quotes – Word-for-word glowing testimonials about your solution.
Client logos – Instant brand recognition when prospects see logos of brands they know.
Reviews – Ratings, awards, and media recognition validate quality.
Case study details – Location, title, and details on the customer establish legitimacy.
Let's look at some examples:
Client Quote
"Partnering with [Company] to upgrade our recruiting function has been transformational. The 55% reduction in time-to-fill critical roles has completely changed our hiring game." – [Name, Title, Client X]
Client Logo
Featured Case Study: [Client Logo]
Reviews
Rated #1 recruiting agency by Forbes 3 years running
Case Study Details
Acme Healthcare, Silicon Valley's top hospital network with 10 locations…
Social proof elements lend third-party credibility to back up your amazing claims.
Call-to-Action
Every effective case study email needs a strong CTA guiding the reader to take your desired next step.
Strategic CTAs to include:
"Schedule a Consultation" – Direct readers to book calls with sales reps.
"Request a Free Demo'" – Get prospects to view personalized platform walkthroughs.
"Get a Custom Proposal'" – Move top leads closer to purchase with pricing.
"Read More Case Studies" – Send to your case study library to peruse more proof.
"Join Our Upcoming Webinar'" – Promote related nurture content.
"Download the Full Case Study PDF" – Share an in-depth looks at the client win.
"Contact Our Team" – Make it easy for intrigued prospects to reach out.
And optimize your CTAs by:
Making the CTA copy clear, concise, and action-oriented.
Placing CTAs strategically at the bottom and in a section by themselves.
-Formatting CTAs prominently with color, size, and spacing to draw the eye.
Using urgency triggers like "limited spots remaining."
Here are examples of compelling case study email CTAs:
*See More Success Stories in Our Downloadable Case Study Collection [Download PDF]
Learn How We Can Replicate These Results for You [Schedule a Consultation]
Request a Custom Demo Tailored to Your Recruiting Needs [Get Your Demo]
Join Our Webinar on Cutting Hiring Timelines by 45% [Save Your Seat]
The CTA is one of the most critical elements – as it prompts the next step leading to a sale. Make it count.
With these essential ingredients – subject line, introduction, problem, solution, results, social proof, and call to action – you have a proven formula to create high-converting case study emails.
Now let's look at some overarching strategies to take your case study email success to the next level.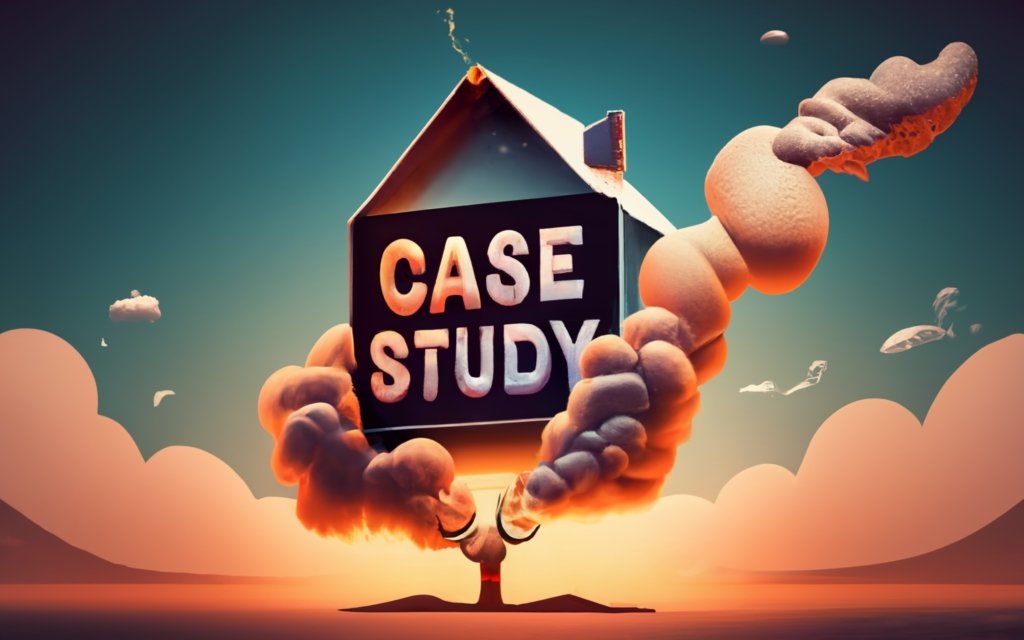 Strategies for Successful Case Study Emails
You've got all the components to craft a persuasive case study email – but how do you take it to the next level?
Let's explore proven strategies to get your emails opened, read, and driving conversions.
Research and Personalization
Generic case study emails sent en masse see dismal open and conversion rates.
To connect with recipients, you need personalized outreach tailored to their needs.
Strategies for personalization include:
Persona Targeting
Determine what buyer personas you want to reach, like CEOs, marketing managers, developers, etc. Identify their common pain points and goals. Then tailor your case study emails with relevant examples and messaging.
For instance, an email to developers might highlight technical challenges overcome. For CEOs, showcase executive-level ROI metrics.
Individual Research
For your most valued contacts and existing customers, research them more deeply through:
LinkedIn profiles
Company websites
News mentions
Academic and career backgrounds
Previous correspondence
Then work these personal details into your emails. Reference past conversations, company milestones, and industry trends relevant to them.
This shows you did your homework and get much better response rates.
Trigger-based Outreach
Send targeted case studies when you know of triggers impacting recipients like:
Renewing services
Recently raised funding
Launched rebranding/new strategy
Job change/promotion
Merger or acquisition
Won an award
Appeared at an event/conference
Connecting your case studies to what's currently top of mind for recipients makes your outreach timely and relevant.
Dynamic Content
Marketing automation tools let you dynamically insert personalized content into case study emails like:
Prospect's name
Website/company details
Location
Specific pain points they cited
Mutual connections
This level of tailored messaging outperforms generic blasts.
Industry-Specific Stories
Send case studies featuring companies in the prospect's same industry. For example, retailers want to see success stories from other retailers.
These highly aligned examples make it easier for recipients to envision the results they could achieve.
Personalized, contextual outreach shows recipients you understand their needs and captures more attention.
Follow-Up Sequence
One-off case study emails see very low conversion rates. You need multiple follow up touches over time to drive results.
Best practices for effective follow-up include:
Send at least 3 emails
Studies show it takes an average of 5-12 contacts to convert a cold lead. Sending just one email results in poor conversion.
Three emails is the minimum needed – initial outreach plus two follow ups for non-responders spaced 3-5 days apart.
Experiment with timing
Try different time intervals between follow-up emails to see what converts best. Some common approaches:
3 emails in 9 days (3/3/3 cadence)
5 emails in 3 weeks (3/5/7/9/11 cadence)
Pay attention to which follow ups get the most opens/clicks and conversions.
Progress through stages
Move contacts through a sequence that mirrors the standard sales funnel:
Email #1: Broad case study overview
Email #2: Targeted case study matching needs
Email #3: Custom proposal, demo, or call-to-action
Gradually provide more value and get more direct with your asks.
Send "breakup" emails
If non-responsive after 3+ emails, send a "breakup email" letting them know you'll stop contacting them.
Ironically, many prospect reply to breakup emails to re-engage. Don't leave follow-up sequences too soon.
Automate for efficiency
Marketing automation enables you to set up sequences, logic, and triggers to run campaigns seamlessly. No manual emailing required.
Don't stop at one touch – persistently follow up for up to 10x better conversion.
A/B Testing
There's no one "perfect" case study email for all purposes. You need to experiment and test different approaches.
Areas to A/B test include:
Try multiple subject line options per campaign segment to see which earns higher open rates. Look at factors like:
Word choice and phrasing
Use of questions, numbers, power words
Specificity (client name, metrics mentioned)
Length and formatting
Email Content
Test how sections like the problem statement or results are written. For example, which converts better – 3 metrics or 5? Client logo visible or not?
Also test the overall style and tone of writing.
Calls-to-Action
Test placement on the page, wording, design, color, and actual offering. See which CTAs attract the most clicks.
Visuals
Try different formats for images, charts and other visual elements. See if any significantly outperform in terms of engagement.
Email Length
Test shorter 1-2 paragraph case studies vs. longer, more in-depth stories. Length can impact open and completion rates.
Try minimum 3 variants per campaign and allocate at least 250 recipients per option for statistical significance.
Optimization through testing can improve performance by 49%. Find winning combinations.
Lead Nurturing Integration
Don't send one-off case study emails randomly. Integrate them into your nurture programs for maximum impact.
Strategic nurturing approaches include:
New Lead Nurturing
Use case studies early in nurture journeys to showcase what you can deliver for leads similar to them. Builds credibility and trust.
Content Upgrades
Offer access to exclusive case studies as an upgrade incentive for providing contact info or completing a form.
Webinar Promotions
Support marketing webinars with case study emails reinforcing the topic being presented.
Renewal Nurturing
Send case studies recapping previous success working together when renewals approach.
Re-engagement Nurturing
Use case studies to remind inactive contacts of past wins and prompt re-engagement.
New Customer Onboarding
Welcome new customers by showcasing case studies aligned to their goals and use cases.
Customer Advocacy Nurturing
Ask satisfied customers for case study participation to turn them into powerful advocates.
Work case study emails into your nurture strategy rather than using them ad hoc.
Metrics Tracking
To refine your case study emails, you need to carefully track performance data.
Key metrics to monitor:
Open Rates
Shoot for 20-50%+ open rates depending on list size and segment. If too low, revisit subject lines and sender info.
Click-through Rates
Click-through rates on CTAs over 2% are decent. If lagging, test CTA design and copy.
Lead Conversion Rates
Measure the % of recipients who convert into sales qualified leads. Good conversion rate goals depend on list quality.
Unsubscribe Rate
High unsubscribe rates signal relevance issues. Improve list health and email personalization.
Engagement Times
When are emails opened? When are links clicked? Activity soon after sending is best.
Sales Impact
Ultimately, tie case study emails to pipeline influence, deal acceleration, and closed revenue.
Tools like Google Analytics make tracking email metrics simple. Analyze data to continuously improve.
Now let's look at some best practices to take your case study emails to the next level.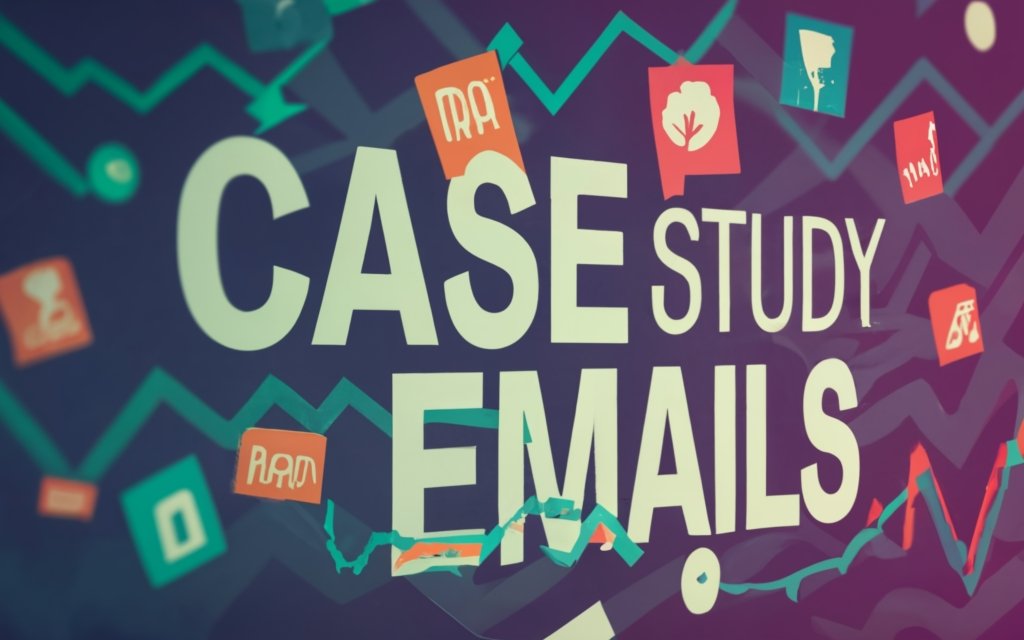 Best Practices and Tips
Let's round out your case study email expertise with some pro tips and best practices.
Follow these guidelines to take your efforts to the next level.
Choosing the Right Customer Stories
Not all customer success stories make compelling case studies. You need to carefully select which to highlight.
Ideally, choose stories that are:
Relevant
Select clients in the prospect's same industry, company size, role, etc. Similar pain points and use cases establish relevance.
For example, don't highlight a Fortune 500 case study when targeting a startup.
Recent
While showcasing your long company history has merit, recent case studies are most relatable. Focus on wins from the past 2 years.
Detailed
Choose clients that provide ample specifics on metrics, challenges, and results. Thin or vague stories don't prove much.
Credentials
Showcasing instantly recognizable logos like Amazon or Apple brings built-in credibility. Big brands pack more punch.
Varied
Pull different types of companies, stats, and industries into the mix. This showcases your wide applicability.
Nuanced
Look beyond big name brands to niche but impressive client wins that highlight your expertise in specific areas. Provides depth.
Vet case study options using these criteria to feature your most powerful stories.
Highlighting Specific Use Cases
Rather than covering your solution broadly, zero-in on very specific use cases and challenges you've addressed.
For example:
Too broad: "We help recruiters improve their hiring."
Specific: "We help staffing firms shorten time-to-fill for senior engineering roles."
Ultra-targeted case studies showcase your specialized expertise needed to solve niche issues prospects face.
Optimizing Deliverability
Even amazing case study emails drive zero conversions if they land in spam folders.
Ensure proper deliverability through:
Sender reputation – Build trust and credibility for your domain with good email habits over time.
List hygiene – Ongoing list maintenance to remove inactive/bounced addresses.
Spam testing – Use tools like MailTester to check spam potential before sending.
Authentication – Implement email authentication like SPF, DKIM, and DMARC.
Personalization – Recipient-specific content shows you're a real person emailing, not a bot.
Engagement metrics – Monitor unsubscribe rates, abuse reports, etc. Address issues lowering deliverability.
ISP relationships – Proactively report fraudulent emails impersonating your brand to major ISPs. Build trust.
Deliverability should be top priority – optimize it through best practices.
Leveraging Visuals
Emails with visuals see insane boosts in engagement – up to 200-300% higher CTRs.
Types of visuals to include:
Client logos – Instant social proof and credibility
Charts/graphs – Visually demonstrate impressive metrics and ROI
Screenshots – Show your solution and UI/UX in action
Photos – Spotlight customers looking happy/successful thanks to you
Infographics – Creative way to showcase compelling stats
Videos – Bring the case study to life (where possible)
Keep visuals consistent with your brand, aligned to content, and designed for easy mobile viewing.
Let visually-driven storytelling boost engagement.
Promoting Case Studies
Don't silo case study emails. Promote your success stories across channels:
Website – Create a public case study section prospects can browse.
Blog – Publish in-depth studies on your blog and promote via email.
Social media – Share client wins on Twitter, LinkedIn, Instagram, etc.
Ads – Run paid social/ SEM ads focused on your top case studies.
Sales collateral – Feature on company fact sheets, sales presentations.
PR – Pitch journalists to cover your most impressive customer stories.
Events – Present case studies at webinars, conferences, and talks.
Cross-channel promotion expands your reach and positions studies as cornerstones of your marketing.
Now let's switch gears to common mistakes to avoid with case study emails. Learn from others' flubs!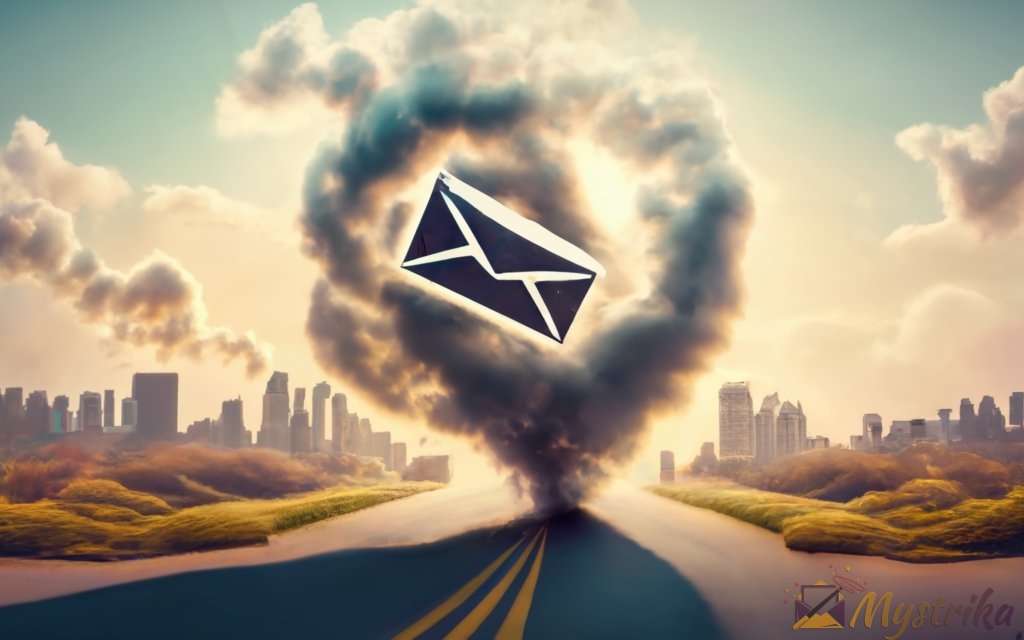 Mistakes to Avoid
Creating winning case study emails takes skill. It's also easy to make missteps that tank your results.
Let's review common pitfalls to avoid.
Sending Without a Clear CTA
The purpose of case study emails is to drive prospects to take action. That doesn't happen without a strong call to action.
Yet many neglect to include any CTA or bury it in the text.
Without clear direction, readers don't convert.
Other CTA mistakes include:
Weak CTAs like "Contact us with questions." These won't compel action.
Linking to general website pages versus specific conversion-oriented pages. Don't send readers into a confusing maze.
Using "Learn More" as the default CTA for everything. Tailor CTAs to each use case and recipient.
Relying solely on hyperlinked text. Buttons and contrasting colors better highlight CTAs.
Assuming recipients will see and understand the value of clicking. Spell it out clearly.
Prioritize concise, benefit-driven CTAs in prominent positions. Don't be afraid to explicitly guide recipients into converting.
Failing to Personalize
Yet another common stumbling block is sending blanket case study emails en masse without personalization.
This ignores the fact that the key to winning attention amidst inbox noise is relevance. Portray how you understand each prospect's needs specifically.
Failure to tailor typically stems from:
Rushing to blast out campaigns without strategic list segmentation
Forgetting to integrate dynamic content and messaging options
Not researching prospects beyond contact info to uncover pain points
Having tight budgets or limitations preventing 1:1 outreach
Lack of personalization causes lower open rates, disconnected messaging, and poor conversion rates.
Segmenting lists, researching contacts, and integrating dynamic content is mandatory. Don't take shortcuts – do the work to personalize.
Missing Follow-Up Opportunities
We've stressed the need for persistent follow-up when sending case study emails. But this step still gets skipped too often.
You might assume recipients not interested if they don't open or respond to the first email. In reality, they probably just missed it in their crowded inbox.
Reasons for dropping the ball on follow-ups include:
Lacking documented processes and workflows to manage follow-up
Difficulty tracking where recipients are in sequences manually
Allowing contacts to fall through the cracks when team members are out
Not factoring in adequate workload capacity for systematic following up
Assuming reaching out once or twice is sufficient
Don't leave money on the table. Set reminders, document procedures, use automation, and keep following up.
Sloppy Metrics Tracking
How do you know what's working if you aren't tracking email performance data? Shockingly, many still don't properly monitor metrics.
Common tracking mistakes:
Not enabling tracking in email services to capture opens/clicks
Failing to integrate analytics for attribution monitoring
Tracking at aggregate rather than campaign-specific levels
Lacking processes to regularly review and act on metrics
Not optimizing emails based on response rate data
Blindly sending case study emails without optimization is wasted effort. Implement tracking early and use data to improve.
Irrelevant Case Studies
And finally, a mistake you want to avoid at all costs – featuring case studies with no relevance to the recipient.
For example, don't send:
Dissimilar industry examples. Real estate to auto manufacturer.
Small business case studies to enterprise contacts.
Stories about solutions they clearly don't need. HR software to a bakery.
Outdated stories from decades ago. Times change.
Mismatched or irrelevant case studies signal you don't understand your prospect. They hurt rather than help your outreach efforts.
Do your homework to identify aligned stories and ask yourself "Does this resonate?" If not, find a better match or don't send.
Steer clear of these common stumbling blocks and your case study emails will be primed for success.
Now let's tackle some frequently asked questions.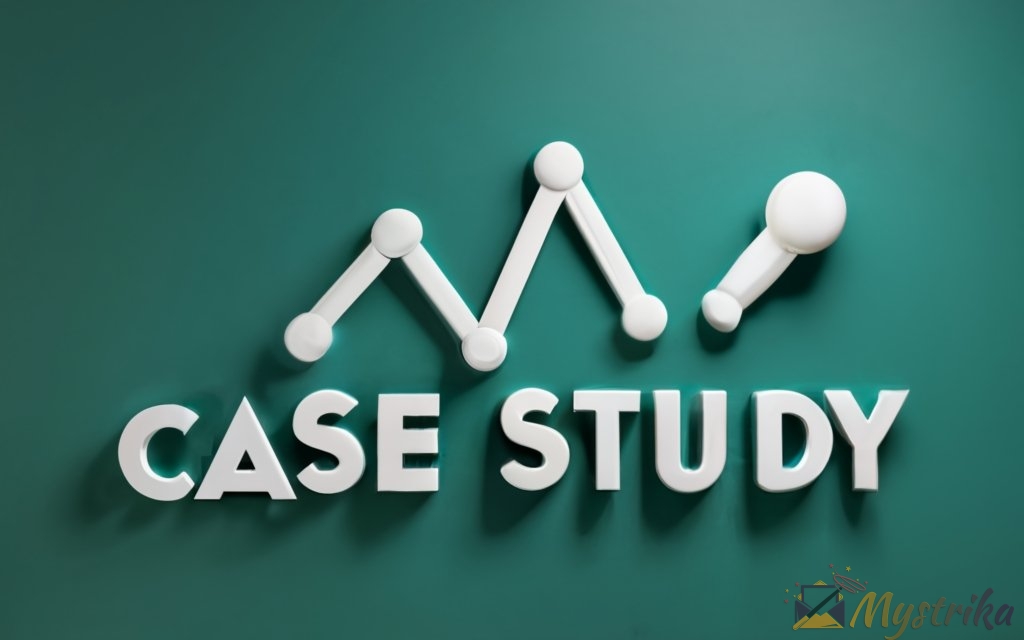 FAQs about Case Study Emails
Let's wrap up with answers to some frequently asked questions about creating and sending case study emails.
How long should a case study email be?
When it comes to email length, shorter is generally better in terms of driving engagement and conversions. But how short is too short?
Aim for 250 – 750 words.
Anything less than 150 words is usually too brief to establish context and make a persuasive case.
At the same time, ultra long-form case studies are best sent as collateral documents rather than in the body of emails.
250 – 750 words lets you cover crucial details without overwhelming readers. Use tools like WordCounter to perfect length.
And remember – well-designed emails with clear formatting and visuals aid scannability so more text feels less intimidating.
When should you send case study emails?
As discussed earlier, key times to deploy case study emails include:
To prospects demonstrating initial research interest
To leads reaching a decision stage
To customers up for renewal
For new product launches
To inactive contacts to re-engage
Alongside related nurture content
After conferences/events on covered topics
Essentially, timed around moving recipients into and through your funnel.
Ongoing use of case studies builds familiarity and trust over the buyer's journey rather than limiting to a one-off blast.
What makes a strong case study email subject line?
Strong case study email subject lines:
Clearly indicate the email contains a case study
Spotlight the main benefit achieved
Are scannable (<50 characters ideally)
Use power words like "success" "results" "case study"
Incorporate specifics like company names or metrics
Create intrigue and urgency
This compels the desired action – getting recipients to open and read the full story.
How many case study emails should you send?
Ideally, you won't blanket blast case study emails. They require a personalized approach tailored to each recipient.
But in terms of frequency, aim to nurture leads with relevant case studies:
Once early in the awareness stage
2-3x more through the consideration stage
1-2x near the decision stage
So roughly 4 – 6 case study emails spaced over several months works well for an average sales cycle.
And follow up persistently when you do send an individual email – at least 3+ times.
What CTAs work best for conversions?
The most effective case study email CTAs:
Direct readers to book meetings/calls with sales
Lead to demo requests or proposal forms
Offer access to gated content like full PDF studies
Promote related webinars and nurture content
Allow recipients to browse additional social proof
Value-driven, conversion-focused CTAs – not generic "Contact us" or "Learn more" links.
Words like "talk", "see", "get", and "attend" prompt action. And remember to A/B test options.
Other Relevant Questions
What is the best length for a case study email?
Aim for 250-750 words. Anything less than 150 words is usually too brief. But avoid extremely long emails over 1,000 words as well.
When should you send case study emails?
Strategic times include reaching out to new leads, customers up for renewal, re-engaging inactive contacts, promoting new products, and aligning with nurture content.
What makes a good case study email subject line?
Strong subject lines highlight the core benefit achieved, use power words like "results" and "success story", and create intrigue. Keep them scannable at under 50 characters.
How many case study emails should you send to a prospect?
Ideally nurture prospects with 4-6 relevant case study emails spaced over the buyer's journey, along with persistent follow-up on each message.
What's a good metric benchmark for case study emails?
Aim for open rates of 20-50% and CTRs over 2% at a minimum. Conversion rate targets depend on list quality.
How do you get customers to agree to a case study?
Offer incentives like discounts, improved services, or publicity. Present it as an opportunity to showcase leadership. Start by featuring your best relationships first.
What makes a good case study CTA?
CTAs should match prospect needs and clearly direct them to convert – like scheduling sales calls, requesting demos, or downloading content.
How do you promote case studies across channels?
Share case studies on your website, blog, ads, email, social media, at events, through PR, etc. Repurpose them widely.
Now let's discuss helpful software and tools.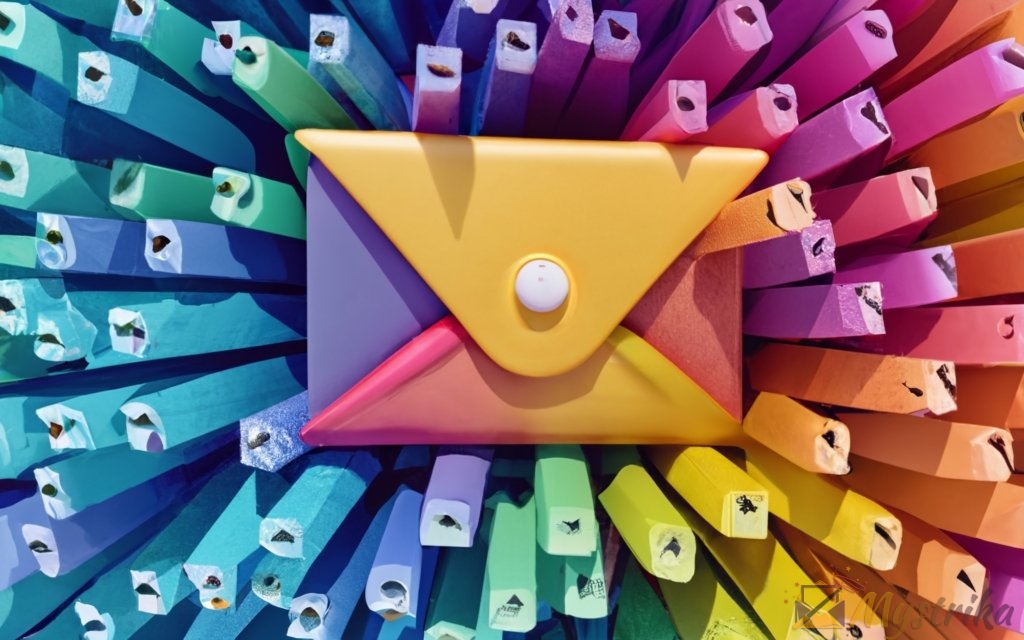 Tools and Software for Case Study Emails
The right tools and software make creating, sending, and tracking case study emails much easier. Let's explore solutions to support your efforts.
Email Service Providers
Email service providers (ESPs) like MailChimp, Constant Contact, and Campaign Monitor provide core email marketing capabilities for building and sending case study emails.
Key ESP features include:
Easy Email Creation
Drag-and-drop editors to create professional emails with custom templates and branding.
Contact Management
Collect recipient contact info and group into segments for targeted messaging.
Automated Campaigns
Set up triggers and sequences to send drip campaigns and follow-ups.
Delivery Optimization
Tools to manage subscriber lists, authentication, and deliverability.
Metrics Tracking
Reports on opens, clicks, bounces, and unsubscribes for optimization.
A/B Testing
Split test different email content and formats for improvement.
Leading ESPs like MailChimp offer free and paid plans to accommodate needs.
Marketing Automation Platforms
More advanced marketing automation platforms (MAP) like HubSpot and Marketo supercharge case study email capabilities.
MAP benefits include:
CRM Integration
Unified databases centralize prospect/customer data for targeted messaging.
Lead Scoring
Automatically track interest levels to send matching case studies.
List Segmentation
Divide contacts into highly-specific lists and groups.
Workflows
Visually map nurture programs and complex campaigns.
Landing Pages
Capture leads from case study emails with custom landing pages.
Reporting
In-depth analytics on multi-touch attribution, conversions, and ROI.
MAPs require considerable investment but maximize results at scale.
Analytics and Tracking
Dedicated analytics platforms provide robust tracking and attribution.
Google Analytics
The gold standard for free email and website analytics. Track opens, clicks, location, devices, and more. Integrate with your ESP.
BounceX
Specializes in tracking anonymous website traffic to tie back to email and ad campaigns.
Mixpanel
Advanced analytics capabilities for web and mobile apps beyond Google Analytics.
AdRoll
Focuses on multi-touch attribution modeling across channels like email, paid social, and search.
Choose stand-alone or plug-in analytics based on your use case.
CRM Integration
Syncing your CRM and email marketing provides a complete view of prospect interactions.
Salesforce
Industry-leading CRM integrates with all major ESPs and MAPs like Pardot.
HubSpot
Combines CRM, email, landing pages, and analytics on one connected platform.
Zoho
Affordable CRM with native email marketing capabilities or ESP integrations.
Pipedrive
CRM focused on visual pipelines pulls in email engagement data.
Choose a CRM with bi-directional ESP/MAP syncing to centralize data.
With the right technology combination, your case study email process can scale while providing visibility into what's working. The technology options are plentiful – pick solutions tailored to your needs and budget.
Let's wrap things up with some final thoughts.
Key Takeaways
Case study emails are a powerful tool to engage prospects and tip them towards becoming customers.
Here are the key lessons to create emails that convert:
Define the problem – Explore the customer's situation and struggles before your product. Use specifics and storytelling to build empathy.
Explain your solution – Connect how your offering specifically addressed root causes and solved issues.
Dazzle with results – Quantify the exact ROI, metrics improvements, and benefits gained after using your product.
Leverage social proof – Weave in testimonials, recognizable logos, awards, and reviews for third-party credibility.
Drive action with CTAs – Guide recipients into converting through strategic calls-to-action personalized to their needs.
Research and personalize – Tailor messaging with individual prospect research, targeted use cases, and dynamic content.
Schedule follow-ups – Persistently follow up at least 5-12 times via workflows and automation to boost conversions.
A/B test and optimize – Try different approaches for subject lines, content, offers, and more to improve performance.
Integrate with your funnel – Sync case study emails into your lead nurturing journeys for maximum impact.
Fix deliverability issues – Authenticate your domain, maintain sender reputation, and monitor blacklists to ensure inboxing.
Leverage visuals – Infographics, charts, screenshots, logos, and other visuals can boost engagement up to 200-300%.
Promote everywhere – Extend case studies across your website, ads, blog, social media, sales collateral and more.
With a strategic approach, compelling examples, and persistence, case study emails can become one of your most valuable lead generation assets. Use the templates, strategies and tools in this guide to start showcasing your customer success stories effectively.