Tired of the endless back-and-forth required to schedule meetings? Discover the top meeting scheduling apps and tools to make finding a time that works painless.
This guide covers all the leading solutions like Chili Piper, Calendly, Doodle, and more to streamline coordination. Learn how to embed scheduling into your workflow and say goodbye to calendar chaos for good.
Introduction to Meeting Scheduling Software
What is Meeting Scheduling Software?
Meeting scheduling software streamlines the process of finding times for team meetings, appointments, interviews, and more. These tools provide an easy way to coordinate schedules across multiple busy calendars.
Rather than the back-and-forth of emails or checking availability one invitee at a time, scheduling apps allow you to:
Send out a list of proposed times/dates
Collect responses and availability in one place
Find the best time that works for everyone
Automate scheduling based on preferences
Meeting schedulers may be standalone tools or integrated into calendar apps. They often include calendar integrations and automated notifications to facilitate scheduling.
Key capabilities include:
Visibility into attendee availability – See free/busy times across all invitees without accessing their calendars directly.
Polling for preferred times – Share a list of timeslots and let attendees vote or rank their preferences.
Automated date suggestions – Let the tool scan calendars and recommend meeting times based on highest availability.
Recurring meeting setup – Schedule repeating meetings with custom rules (every Monday at 3pm, first Thursday of the month, etc).
Calendar integrations – Sync scheduled meetings directly with Outlook, Google Calendar, etc.
Reminders and notifications – Automatically notify attendees when meetings are scheduled, updated, or approaching.
Using dedicated scheduling assistance reduces the coordination headaches, long email chains, and meeting conflicts caused by manual scheduling.
Benefits of Using Scheduling Tools for Meetings
Switching from inefficient manual scheduling to purpose-built meeting coordination software offers many benefits:
Saves time otherwise spent exchanging availability and finding mutually convenient dates.
Fewer meeting conflicts when all calendars are visible upfront.
Higher meeting attendance when attendees are consulted for availability.
Increased productivity and efficiency by reducing scheduling overhead.
Improved meeting start times by automating punctuality prompts and reminders.
Higher quality meetings when rushed double-booking doesn't occur.
Reduced meeting cancellations with instant rescheduling of conflicts.
Valuable analytics like meeting frequency, attendance, and scheduling ease.
Fairness and transparency when allocation rules govern recurring meetings.
Asynchronous scheduling via availability polls without long email chains.
Streamlined meeting invites with calendar integration and automated notifications.
Between hectic calendars, time zone differences, and shifting priorities, scheduling meetings can be a significant pain point. The right software keeps the focus on meeting goals rather than logistics.
Features to Look for in Meeting Schedulers
With so many scheduling apps available, it's important to assess which features are must-haves for your needs:
Integration – Outlook, Google, Office 365, Slack, etc.
Availability visibility – See free/busy times without accessing calendars.
Polling and consensus – Collect date/time preferences and find consensus.
Suggested times – Tool recommends best options based on availability.
Recurring meetings – Schedule repeating meetings with custom rules.
Notifications and reminders – App sends confirmation and reminder notifications.
Calendar sync – Scheduled meetings automatically appear on selected calendars.
Group size – Number of attendees you can coordinate schedules for.
Ease of use – Quick setup and intuitive interface for all users.
Mobility – Android/iOS apps to schedule on-the-go.
Security – Data protection, user authentication, and access controls.
Analytics – Reporting on meeting patterns, attendance, and other insights.
Customization – Tailor fields, branding, questions, and workflows.
Prioritize must-haves like calendar integration over nice-to-haves so you don't pay for unused features.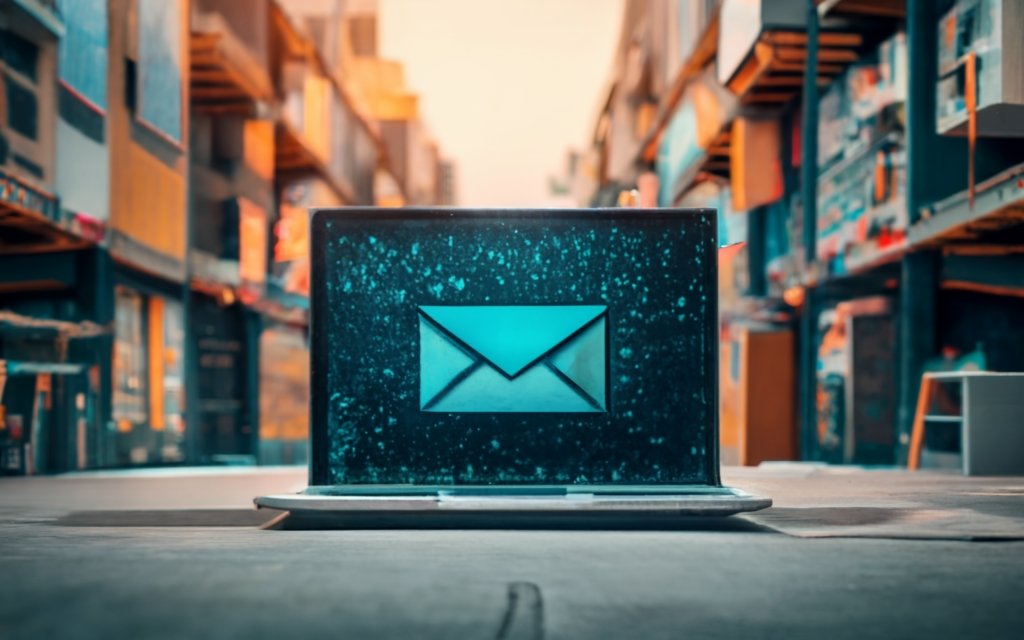 Types of Meeting Scheduling Tools
Meeting coordination software generally falls into one of these categories:
Standalone Scheduling Apps
These dedicated tools only handle meeting scheduling. Popular options like Doodle and Calendly offer a pared-down experience focused strictly on ease of scheduling.
Pros
Affordable and free tiers available
Extremely simple and intuitive interfaces
Integrate with various calendars
Cons
Limited customization and controls
Can't host meetings within the tools
Focus only on scheduling, not meetings themselves
Integrated Calendar Schedulers
These scheduling features are built into calendar apps like Google, Outlook, and Office 365. You can schedule meetings without leaving your calendar.
Pros
Already integrated with your calendar
Don't need separate accounts
Often included free with your existing tools
Cons
Scheduling capabilities more basic
Target broad use cases, not just meeting coordination
Changes and upgrades on vendor's timeline, not yours
Enterprise Meeting Management Suites
Robust platforms like Middesk and Robin combine scheduling, calendar, and conferencing into an all-in-one employee management solution.
Pros
Centralize scheduling, meetings, and management
Advanced customization and controls
Analytics on overall employee time and meetings
Cons
Expensive compared to standalone tools
More complex learning curve
Extra features not every team requires
Evaluate whether the convenience of consolidation in enterprise tools outweighs the expense compared to mixing and matching specialized apps.
The right meeting scheduler strikes the ideal balance of simplicity, features, integration, and affordability to make coordinating your next meeting seamless.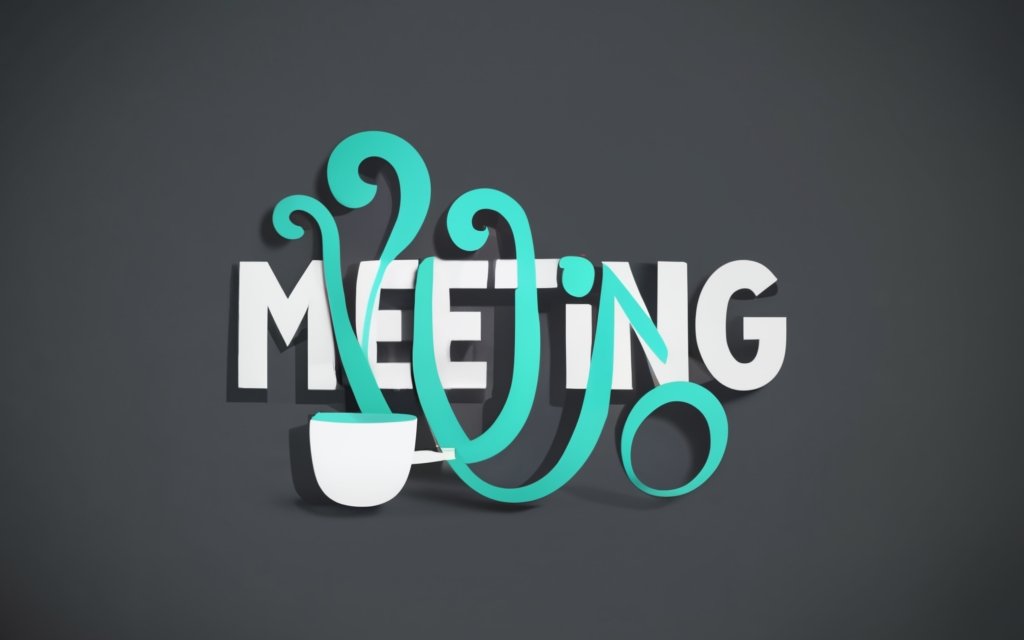 Best Meeting Scheduling Apps and Software
When selecting a meeting scheduler, you're spoiled for choice. To help narrow your options, here's an in-depth look at five top-rated tools:
Chili Piper
Chili Piper is a versatile scheduling platform integrating email, calendars, CRM, and video conferencing.
Overview of Chili Piper's Features
Key features include:
Smart Scheduling – Find times that work for attendees based on availability in Outlook, Office 365, Google Calendar etc. Meeting links are automatically attached to calendar invites.
CRM Integration – Sync scheduled meetings with your CRM system like Salesforce, Hubspot, Pipedrive etc. Chili Piper buttons can be embedded in your CRM to instantly start the booking process.
Video Integration – Directly schedule and start video meetings via Zoom, Google Meet, Microsoft Teams etc.
Customizable Forms – Collect information from attendees with custom registration forms and questions.
Availability Links – Share your availability calendar so prospects can self-schedule times that work for them.
Notifications and Reminders – Receive email notifications when meetings are requested, confirmed, or approaching. Custom reminders can also be configured.
Analytics – Track meeting acceptance rate, lead response times, attendees, and other metrics to optimize scheduling.
How Chili Piper Integrates with Other Tools
Some of Chili Piper's notable integrations include:
Email – Gmail, Outlook, Office 365
Calendar – Google Calendar, Office 365, Outlook
CRM – Salesforce, HubSpot, Pipedrive, Zoho
Video – Zoom, Google Meet, Microsoft Teams
Helpdesk – Zendesk
Marketing – Mailchimp
Its Zapier integration also connects Chili Piper to over 1000+ other apps.
Use Cases and Benefits of Chili Piper
Chili Piper is built for sales teams who need to streamline scheduling sales calls and demos. It eliminates back-and-forth emails by empowering prospects to book times themselves through public availability links.
It benefits sales organizations by:
Reducing time spent scheduling meetings
Increasing booking rates for demos
Improving sales rep productivity
Embedding scheduling directly in your sales workflow
Providing visibility into effectiveness of outreach
With customizable forms and questions, Chili Piper also suits services businesses that need to collect intake information from clients during booking.
Pipedrive Scheduler
Pipedrive offers scheduling capabilities directly integrated with its popular CRM platform.
Pipedrive Scheduler's Main Capabilities
Pipedrive Scheduler allows you to:
Share general availability slots that clients can book from
Send specific timeslot proposals from within Pipedrive email
Sync scheduled meetings to your connected calendar
View reports on upcoming meetings and openings
Access real-time availability of teammates
Automatically attach scheduled meetings to deals and contacts
Tips for Using Pipedrive's Meeting Scheduler
Here are some tips to maximize Pipedrive Scheduler:
Use availability links in email templates to let prospects easily schedule demos or calls.
Embed Scheduler buttons in deals for one-click scheduling by sales reps.
Customize meeting names, descriptions, and questions so attendees provide useful context.
Require attendees to submit key details using custom form fields.
Use reports to identify bottlenecks, like reps lacking openings next week.
Limit meeting slots to control double-booking and ensure reps focus.
Automatically relate scheduled meetings to relevant Pipedrive deals and contacts.
Who Pipedrive Scheduler Is Best For
Pipedrive Scheduler is purpose-built for Pipedrive users who want scheduling functionality without new tools. It facilitates scheduling directly from deals and email sequences already used in Pipedrive workflows.
It's ideal for sales teams who want scheduling fully embedded and synchronized with their existing CRM. Custom questions and intake forms also make it suitable for appointment-based businesses like legal and financial services.
Doodle
Doodle is a widely recognized scheduling tool offering simplicity and ubiquitous access.
Core Features of Doodle Scheduling
Key Doodle features include:
Polling – Share date and time polls that attendees can vote on their availability for.
Consensus View – See the most convenient options based on times with highest availability.
Calendar Integration – Sync scheduled events to Google, Outlook, and other calendars.
Notifications and Reminders – Receive notifications when events are created, updated, or about to begin.
Sharing – Share polls via email, chat, or embedding on websites. Unlimited attendees.
Customization – Add logos, colors, and questions to customize polls.
Security – Control polling access via private links, passwords, expiration, IP restrictions.
Doodle Use Cases for Businesses and Teams
Popular scenarios where Doodle shines:
Scheduling team meetings with visibility into everyone's availability.
Coordinating appointments with clients and collecting preferences.
Finding meeting times across different time zones.
Planning one-off or recurring events with friends and family.
Organizing group travel and gathering preference for dates.
Letting employees sign up for open shifts based on availability.
Doodle Alternatives and Competitors
Top competitors and alternatives to Doodle include:
Chili Piper – More sales-focused with CRM integrations.
Calendly – Offers invitee scheduling based on host's availability.
Acuity Scheduling – Geared for appointment-based businesses.
ScheduleOnce – Optimized for booking appointments.
SimplyBook.me – Easy-to-use Doodle competitor.
Doodle remains popular for its simplicity, extensive language support, and wide name recognition.
Calendly
Calendly eases scheduling bottlenecks by allowing invitees to book appointments and meetings based on your availability.
Key Highlights of Calendly Scheduling
Notable Calendly features:
Availability – Share your calendar availability and let others book appointments.
Round Robin – Automatically distribute bookings among multiple teammates.
Scheduling Links – Unique scheduling links for different meeting types, teams, etc.
Calendaring – Syncs scheduled meetings to Outlook, Office 365, G Suite and more.
Workflow Automation – Trigger automated follow-ups after call completion.
Mobile Optimized – Native apps for Android and iOS ease on-the-go scheduling.
Reporting – Track metrics like appointment frequency, duration, and attendance.
Integrations and Automations with Calendly
Calendly integrates with tools like:
Zoom – Launch scheduled meetings directly.
Salesforce – Create related records based on appointments.
Slack – Get notifications and share booking links.
Eventbrite – Import scheduled webinars and classes.
Its Automated Follow-Ups help you customize post-appointment emails and actions.
Calendly Limitations and Downsides
Limitations to note:
Availability-Driven – Calendly only views one calendar, so it prioritizes host availability over invitees. Finding compromise between multiple schedules can be difficult.
Rigid Scheduling Rules – Each type of meeting can only have certain days, times, increments, and invitees. Dynamic options per booking aren't supported.
No Meeting Attachments – Unlike Chili Piper forms, Calendly doesn't allow collecting files, attachments, or extensive questions from attendees.
If you need availability across attendees, not just hosts, tools like Doodle or Acuity may offer more flexibility.
Acuity Scheduling
Acuity packs enterprise features into scheduling software targeted for small businesses.
Acuity's Scheduling and Availability Features
Notable features include:
Group Scheduling – See shared availability across multiple teammate calendars.
Appointment Types – Set up different meeting lengths, invitees, forms, and settings per meeting type.
Dynamic Scheduling Options – Vary appointment length, cancel buffer period, and increments per booking.
Elite Scheduling Rules – Apply advanced date, day, time, frequency, and cancellation rules per appointment type.
Intake Forms – Collect info from clients like contact details, needs, files etc.
Popular Integrations and Apps for Acuity
Acuity integrates with:
Zoom, for launching scheduled meetings.
QuickBooks, for registering payments and invoices.
Mailchimp, to add booking contacts to email lists.
PayPal, for accepting scheduled appointment payments.
Zapier, to connect with CRMs like Salesforce.
When Acuity Works Best for Scheduling Meetings
Acuity suits appointment-driven businesses with recurring meetings like:
Service professionals – doctors, lawyers, tutors, repair technicians.
Coaches and instructors – fitness, academics, music, art.
Consultants – graphic design, accounting, IT services.
Advanced rules and custom fields make Acuity a scalable solution once basic scheduling needs are met.
The top meeting scheduling tools make event coordination seamless so you can spend less time calendaring and more time connecting. Evaluate the specialized capabilities of each against your business needs to pick the perfect fit.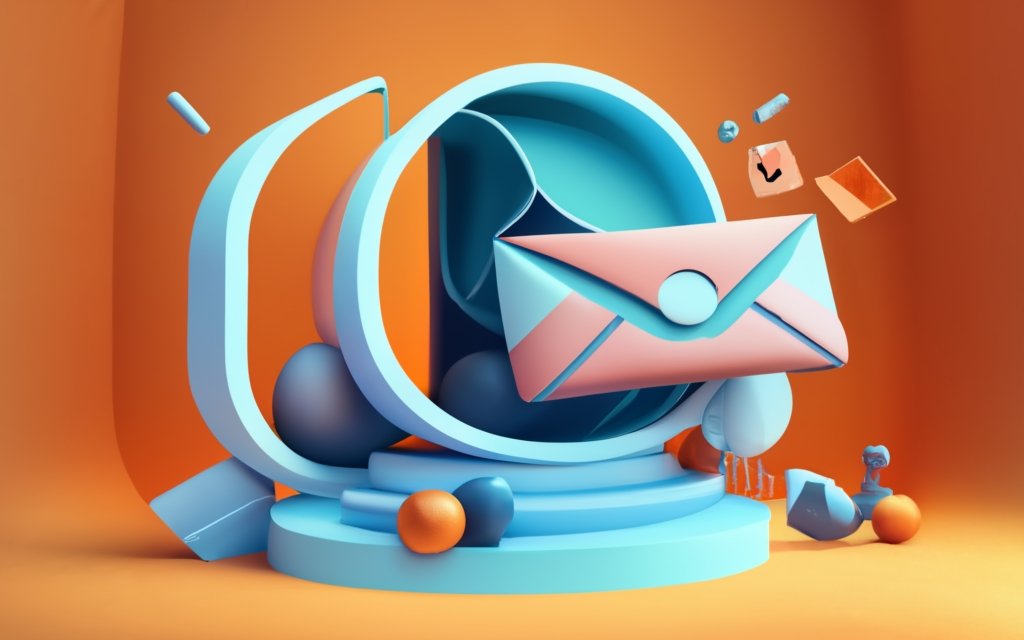 Scheduling Meetings with Google Calendar and Office 365
Don't let coordinating your next meeting become an email catastrophe. Leverage built-in scheduling capabilities in popular calendar apps instead.
Google Calendar Meeting Scheduler
Google Calendar simplifies meeting organization for teams who already use G Suite tools.
Tips for Scheduling Group Meetings with Google Calendar
Take advantage of Google Calendar's scheduling features by:
Using the "Find a time" tool when creating events to identify availability across attendees. It scans calendars and suggests optimal meeting times.
Enabling "Automatically add video meetings" to instantly include Google Meet joining info when creating new events.
Attaching Google Doc agenda or notes to calendar invites so everyone's on the same page.
Sharing your general availability or suggested times for faster scheduling.
Setting working hours so your free/busy data accurately reflects availability.
Using Calendar's built-in conferencing for meetings under 20 people. Larger events may require Google Meet or other tools.
Installing the Google Calendar email add-on to quickly create events and see availability from Gmail.
Integrating Boomerang's Gmail add-on to easily move suggested times from email chains into Calendar.
Pros and Cons of Google Calendar for Scheduling
Google Calendar is convenient but has limitations including:
Pros
Easy availability visibility for G Suite users
Familiar interface for regular Google users
Free version accommodates meetings up to 20 attendees
Integrates seamlessly with other Google tools
Cons
Can't see aggregated availability across organization, just individual calendars
Scheduling capabilities less robust than dedicated tools
Must pay for G Suite to unlock key functionality
Attendee limits capped at 20-250 people on paid plans
While Google Calendar works for basic internal coordination needs, larger and distributed teams benefit from more powerful scheduling solutions.
Outlook Calendar Scheduling Capabilities
Outlook Calendar assists meeting setup through a built-in scheduler.
How to Use Outlook's Scheduling Assistant
Outlook's Scheduling Assistant allows you to:
Select attendees and meeting length when creating events for intelligent date/time suggestions based on availability.
Share multiple proposed timeslots with invitees to gather feedback.
Automatically declutter calendars by merging similar bookings into recurring events or moving adjacent meetings.
Configure work hours and free/busy preferences so recommendations align with actual availability.
Use suggested agenda templates and note-taking tools to organize meeting materials.
For optimal results, encourage attendees to share calendars and accept meeting requests promptly.
Outlook Add-ins and Tools for Meeting Scheduling
Third-party plugins like igloo enhance Outlook's native scheduling capabilities:
Booking and appointment tools streamline client scheduling.
Event management add-ins simplify planning conferences and other large events.
Polling plugins help collect attendee availability and preferences.
Productivity apps reduce distractions during meetings.
Consider purpose-built scheduling tools like Doodle or Chili Piper for more robust functionality despite Outlook integration.
Tame your team's schedules with the convenient meeting organization options available right inside your existing calendar apps. Choose solutions that strike the ideal balance of simplicity and power for coordinating your next get-together.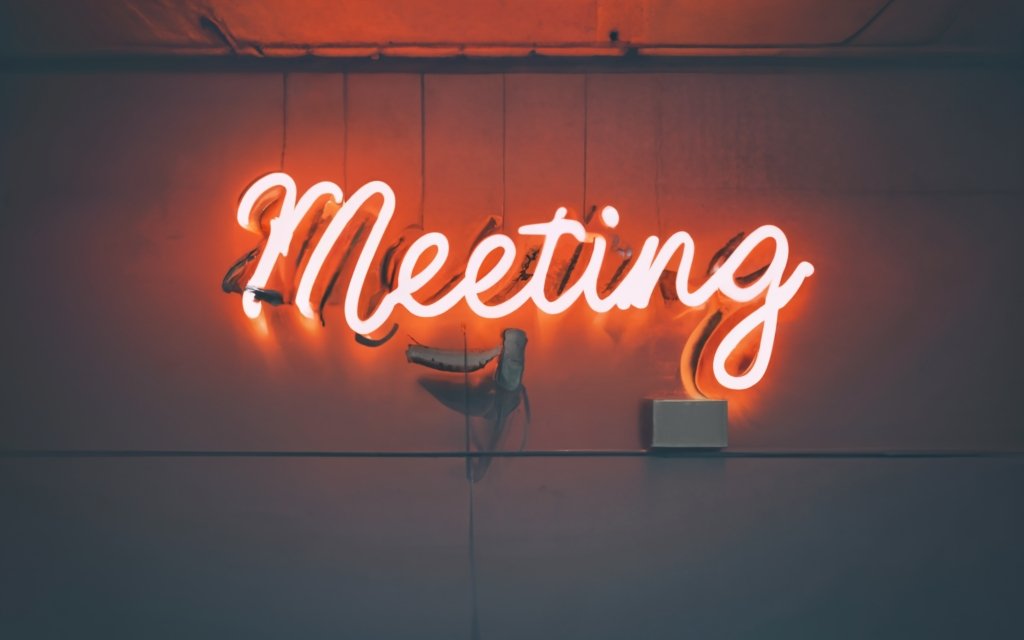 Choosing the Right Scheduling Tool for Your Needs
With endless options available, selecting the ideal scheduling platform for your team takes thought. Here are proven strategies to pick software that truly fits.
Key Factors to Consider When Comparing Tools
Weigh these critical elements when evaluating scheduling apps:
Integration – Assess how well it connects with your existing tools like email, calendar, CRM, video chat, etc.
Learning Curve – How intuitive is the interface? Will it require extensive training?
Customization – Can you tailor fields, branding, questions, notifications, etc. to match workflows?
Security – What authentication methods, access controls, and encryption are used?
Mobility – Can you schedule on-the-go from iOS and Android devices?
Reporting – Does the software provide scheduling analytics and insights?
Support – Is onboarding, ongoing support, and community forums offered?
Scalability – Can the tool grow with your needs in terms of users and meetings?
Pricing – Does the cost align with your budget? Is it priced per user, meeting, feature?
Prioritize must-haves like calendar integration over nice-to-haves so you don't overpay.
Questions to Ask When Evaluating Meeting Schedulers
Beyond feature checklists, ask yourself these planning questions:
Who needs to schedule meetings – just administrators or all employees?
What other tools need to sync meetings with – email, calendars, productivity software?
How many attendees on average need to coordinate schedules?
How frequently do you schedule – just occasional meetings or hourly appointments?
What meeting details need to be collected – files, intake forms, payments?
Who requires visibility into organization-wide availability – just admins or all employees?
Is self-service or automated scheduling based on availability needed?
Are notifications and reminders sent to attendees a must-have?
Do you want analytics on meeting patterns, schedules, and usage?
Understanding nuances like attendee size, meeting frequency, and scheduling visibility needed will help you identify must-have capabilities.
Signs It's Time to Switch Scheduling Solutions
Here are signs your current scheduling process needs an overhaul:
You spend more time coordinating logistics than preparing for meetings themselves.
Meetings frequently need to get rescheduled due to double-booking conflicts.
Too many meetings have low attendance rates.
Scheduling meetings requires long email chains of availability exchanges.
You or colleagues consistently miss meetings due to scattered notifications.
Confusion arises around meeting details like date, time, location.
Customer booking rates and retention are low due to difficult scheduling.
Employees installed their own scheduling tools to bypass corporate processes.
It's unclear when teammates and meeting spaces are available at a glance.
Clunky manual scheduling quickly leads to frustration. Make the switch as soon as your calendar coordination becomes more hindrance than help.
Final Thoughts
At the end of the day, the right scheduling platform comes down to 3 key factors:
Efficiency – Saves you time coordinating calendars.
Usability – Your team actually uses the tool with minimal friction.
Value – The benefits outweigh the cost and effort of adoption.
Evaluating your specific needs, mapping required features, and identifying scheduling pain points stacks the odds in your favor of picking a winner. Ditch the meeting madness and make coordination chaos a thing of the past with scheduling software that just clicks.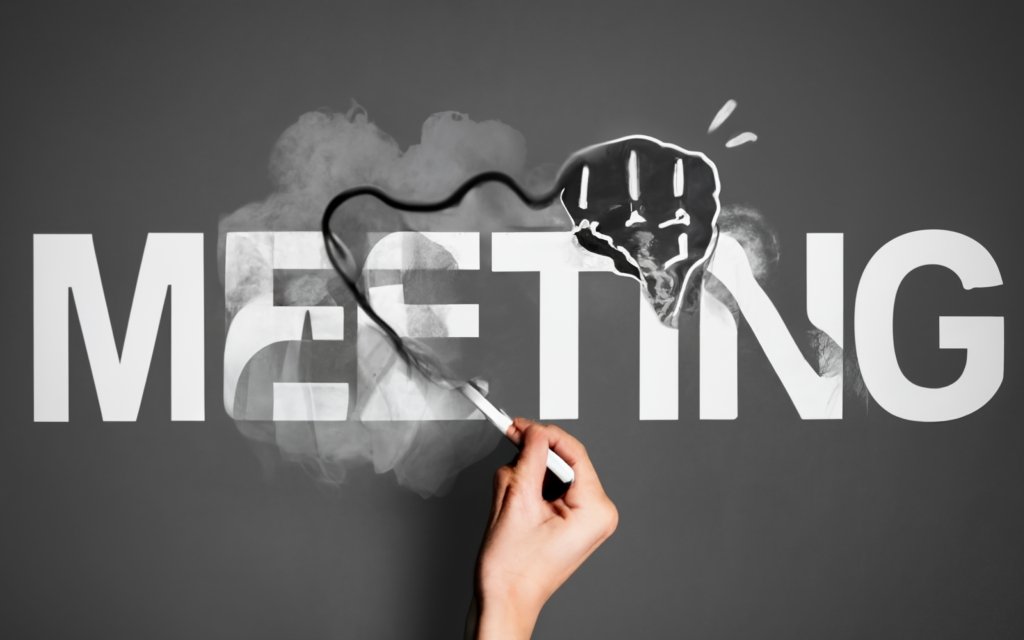 Conclusion
Let's recap the critical insights covered on streamlining meeting coordination with scheduling software.
Main Takeaways and Key Benefits of Scheduling Software
The right scheduling tool offers many benefits:
Visibility into availability – See free/busy times across attendees without calendar access.
Consensus on optimal times – Find slots suitable for entire groups based on preferences.
Automated suggestions – Tool identifies best options based on maximizing attendance.
Recurring meetings – Easily set up repeating meetings with custom rules.
Calendar sync – Meetings automatically appear on connected calendars.
Notifications and reminders – Ensure attendees never miss meeting invites or last minute changes.
Reduced email back-and-forth – Asynchronously collect preferences rather than long email threads.
Increased attendance – Attendees consult their own calendars when providing availability.
Improved meeting quality – With reduced double-booking and rushing between meetings.
Analytics – Reporting provides insights into meeting patterns and trends.
embedding into workflows – Integration with calendars, CRM, video chat platforms.
The right tool makes coordinating your next meeting easy and conflict-free.
Final Thoughts on Picking the Best Meeting Scheduler
Here are final tips when selecting scheduling software:
Start with pain points – Identify where exactly your current process falls short before feature shopping.
Prioritize integrations – Look for tight connections with your existing calendar, email, CRM, and video tools.
Consider specialized tools – Instead of general platforms, specialized schedulers like Calendly may better suit appointment-driven needs.
Balance simplicity with power – Don't pay for unused advanced features, but ensure the tool can scale with growth.
Check mobile apps – Assess experience on Android and iOS for those coordinating meetings on-the-go.
Leverage free tiers – Take advantage of free versions from tools like Doodle before paying.
Compare team vs enterprise – Some platforms like Acuity pack robust functionality into inexpensive team plans.
Think beyond meetings – Scheduling is also vital for events, appointments, interviews, classes and more.
With strategies for picking the right platform and knowledge of top solutions, you're ready to make smart scheduling software decisions for your team and break free of calendar chaos for good. The hours saved coordinating meetings can now be reinvested in the connections that matter most.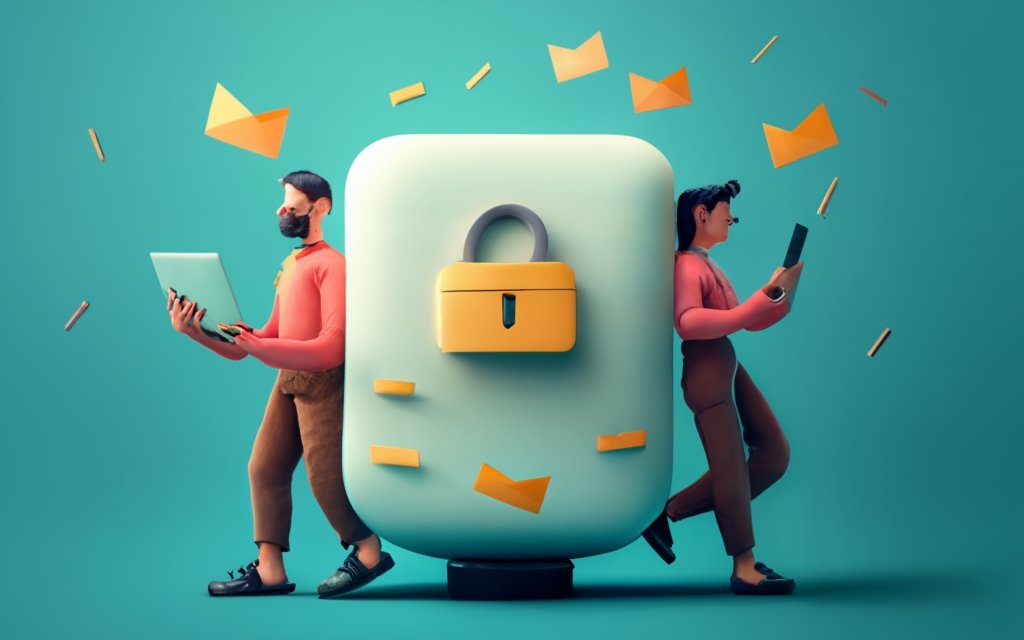 Summary
Meeting scheduling tools simplify finding times that work for all attendees by collecting availability, suggesting optimal slots, and automating scheduling.
Key features include calendar integration, availability visibility, consensus scheduling, notifications, mobility, security, analytics, and customization.
Leading solutions like Chili Piper, Calendly, Doodle, and Acuity make coordinating meetings seamless while integrated options like Pipedrive Scheduler and Google Calendar provide convenience.
Consider factors like learning curve, scalability, pricing models, integrations, and specialized use cases when selecting a scheduling platform.
Identify core needs around attendee size, frequency, notifications, analytics, and self-service scheduling before comparing product features.
Signs it's time to overhaul manual scheduling include excess email coordination, low attendance, meeting conflicts, and decreased productivity.
Scheduling software maximizes meeting attendance, reduces conflicts, embeds scheduling into workflows, provides insights, and creates overall time savings.
The right scheduling tool strikes the ideal balance of efficiency, usability, and added value for seamless meeting coordination.
Frequently Asked Questions
Q: What is meeting scheduling software?
A: Meeting scheduling software provides tools to more easily coordinate times between multiple attendees by collecting availability, recommending times, and automatically scheduling meetings.
Q: What are the main benefits of using a scheduling tool?
A: Key benefits include time savings, reduced conflicts, higher attendance, increased productivity, embedded scheduling, analytics, and overall easier coordination.
Q: What key features should I look for?
A: Top features include calendar integration, availability visibility, consensus scheduling, notifications, mobility, security, customization, analytics, self-service booking, and workflow automation.
Q: What are some popular scheduling apps?
A: Leading options include Chili Piper, Calendly, Doodle, Acuity Scheduling, ScheduleOnce, SimplyBook.me, TimeTrade, and YouCanBook.me.
Q: How much do meeting scheduling tools cost?
A: Pricing varies by tool. Many have free tiers for basic use. Paid plans often start around $8-15 per month for individual users or small teams. Enterprise plans for large organizations are also available.
Q: What is the best free meeting scheduler?
A: Doodle provides a fully free scheduling tool while other options like Calendly, Acuity, and YouCanBook.me have free tiers supporting limited meetings. Google and Office 365 calendars also offer basic scheduling at no cost.
Q: How do I choose the right scheduling software?
A: Consider key factors like integrations, ease of use, customization, scalability, use cases, pricing models, security, support, and mobile capabilities when selecting a tool.
Q: Can I use a scheduling tool just for meetings?
A: Yes, dedicated meeting coordination tools like Chili Piper, Doodle, and TimeTrade focus specifically on optimizing meeting scheduling. All-in-one calendar apps also typically include meeting tools.
Q: What are signs I need a new scheduling solution?
A: Signs include excess time spent on coordination, frequent meeting conflicts, low attendance rates, required use of personal scheduling apps, and overall frustration with the current process.