Predatory TCPA lawsuits have become a cottage industry targeting businesses large and small. Marketing activities once considered routine now carry million dollar legal liabilities. But specialized partners like Blacklist Alliance equip companies with a TCPA compliance arsenal to defend against claims and avoid astronomical damages. Learn how proper precautions can prevent legal nightmares.
How Blacklist Alliance Helps With TCPA Compliance
For any business that engages in telephone or text marketing, TCPA compliance is a major concern. Violating the complex TCPA regulations can result in massive penalties and fines as well as costly class action lawsuits. This is where working with a specialist like Blacklist Alliance can provide enormous value. Blacklist Alliance offers a suite of services designed specifically to help companies mitigate TCPA risks and achieve full compliance.
Robust TCPA Litigation Firewall
The centerpiece of Blacklist Alliance's compliance arsenal is their TCPA Litigation Firewall®. This is a sophisticated software solution that integrates with a company's existing systems to scrub marketing data against "Do Not Call" registries, wireless number databases, and other data sets in real time.
The Litigation Firewall allows businesses to take a customized, configurable approach to data scrubbing and risk management based on their specific appetite for legal exposure. For example, a company could choose to scrub against:
Federal Do Not Call registries
State-level registries
Wireless number databases
Bankruptcy filings
Deceased records
Internal company suppression lists
The more data sets scrubbed, the lower the TCPA risk. The firewall enables granular settings so businesses can find the right balance between compliance and preserving marketing reach.
The key benefit conferred by the Blacklist Alliance Litigation Firewall is that it reduces the risk of inadvertent violations that trigger TCPA lawsuits. By flagging numbers that should not be contacted, the system acts as a safeguard to stop violations before they occur. This prevents situations where a business is blindsided by litigation over a mistake that could have easily been avoided.
According to real-world results, implementing the Blacklist Alliance Litigation Firewall can reduce TCPA lawsuit risk by up to 95%. For a company sending millions of marketing messages annually, this solution can pay for itself very quickly by preventing just one major TCPA class action.
Legal Support and Advisory Services
Navigating TCPA compliance is tricky, as the landscape is constantly shifting. Blacklist Alliance has an in-house team of regulatory experts and attorneys who specialize in the TCPA. Clients have access to this team for ongoing phone and email legal support.
Some key areas where Blacklist Alliance provides legal guidance include:
TCPA violation exposure assessments: Blacklist Alliance attorneys can review marketing programs and assess potential areas of TCPA non-compliance and associated risks.
TCPA regulatory changes: Staying abreast of the latest TCPA court decisions, FCC clarifications, FTC enforcement actions, and other regulatory changes is hugely important but time-consuming. Blacklist Alliance monitors these developments and proactively advises clients on the implications.
TCPAlawsuits: If a TCPA lawsuit is filed, Blacklist Alliance's legal team can help manage the response while collaborating with the company's counsel. Their expertise and comprehensive case databases enable stronger legal defenses.
Enforcement actions: If the FCC, FTC, or state attorney general issues a Notice of Violation or other enforcement action, Blacklist Alliance can help craft the response strategy.
Having specialized TCPA legal support empowers companies to make smarter decisions when managing TCPA risk and respond more effectively to any issues that arise.
Compliance Training and Education
A strong TCPA compliance program requires proper training across the organization. Blacklist Alliance offers a web-based compliance training platform with engaging video courses to educate team members.
Some examples of their training program topics include:
TCPA basics – History, key terms, and overview of regulations
Do Not Call compliance – Managing and scrubbing lists
Text message compliance – Getting proper consent, content rules
Robocall rules – Compliant use of auto-dialers and pre-recorded messages
Recordkeeping requirements – Documenting consent and retention policies
Enforcement trends – Recent actions by regulators and litigation updates
Training is customized by role, so sales, marketing, customer service, and compliance team members only see the content relevant to their responsibilities. Courses are designed to promote retention with animations, quizzes, and other interactive features.
Completing the training gives employees at all levels of the organization a solid understanding of the TCPA regulations applicable to their work. This minimizes mistakes and violations. Ongoing refresher courses ensure the knowledge stays top of mind.
Admin portal features enable tracking of training completion across the team. The platform makes it easy to document training for audit purposes.
Data Tools for Increased Efficiency
Rounding out its compliance services, Blacklist Alliance offers several data solutions to help streamline workflows:
Data optimization API: Enriches customer data with useful flags like carrier detection, line type categorization (landline vs VOIP), and number portability. This aids in segmenting and scrubbing before calling.
Web interface: For managing Do Not Call suppression lists and cooled leads across the organization. Includes list upload, automated opt-out processing, and more.
CRM integrations: Sync suppressed numbers back to the CRM platform automatically to prevent improper calls to opted-out contacts.
Dashboard analytics: Track metrics like customer complaints, opt-out rates, anomaly detection, potential violations flagged, and more to spot compliance issues.
Leveraging these tools, businesses can systematize TCPA compliance processes rather than relying on error-prone manual workarounds. The efficiency gains also enable more frequent and in-depth auditing to catch problems early.
In summary, Blacklist Alliance offers a full suite of interconnected solutions spanning litigation defense, legal expertise, training, and data management. This comprehensive approach allows companies to weave TCPA compliance into their entire customer engagement strategy. Partnering with Blacklist Alliance provides complete coverage and peace of mind.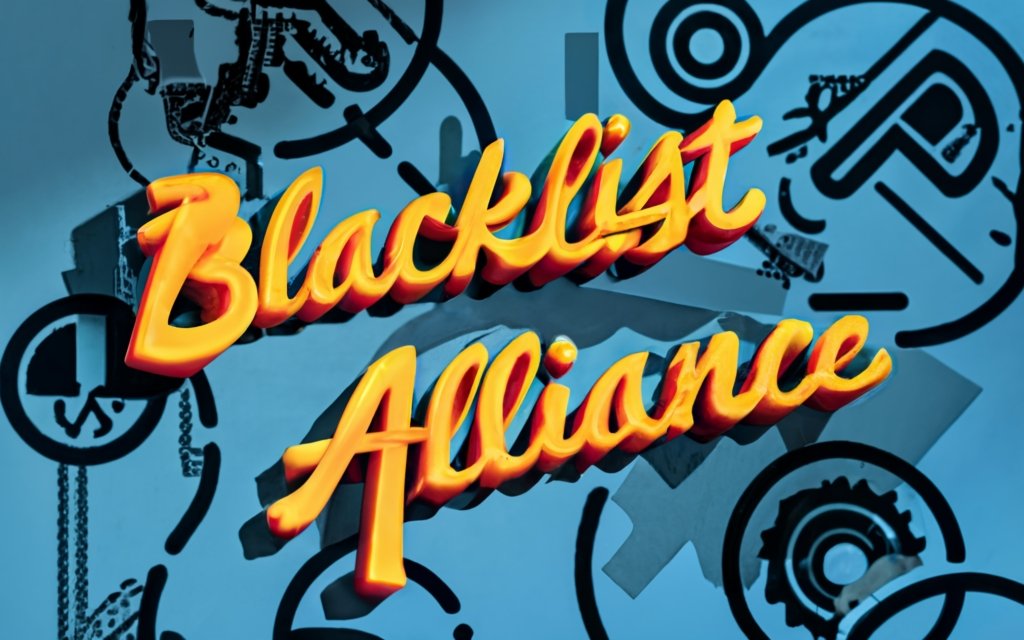 Implementing a TCPA Compliance Strategy
For companies that engage in telephone or SMS outreach, having a comprehensive TCPA compliance strategy is essential. Violating these strict federal regulations can trigger massive statutory damages. Just one misstep could cost millions in legal judgments or settlements.
Implementing an effective compliance program takes an organized, methodical approach. Key elements include risk assessment, policy development, leveraging technology, training, and response protocols. Working with a specialized firm like Blacklist Alliance facilitates creating and executing a compliance strategy. Here are some tips for getting started:
Conducting a TCPA Risk Assessment
The first step is completing a detailed risk assessment focused on TCPA vulnerability. This review examines all contact strategies and systems to identify potential compliance gaps.
Some key risk areas to evaluate include:
Telemarketing campaigns: Review calling lists, opt-out mechanisms, dialer technology, and agent scripts for TCPA issues. Roleplay mock calls to uncover inconsistencies.
Text message marketing: Ensure proper opt-in mechanisms are used across all channels like web forms, QR codes, apps, and in-store sign-ups. Review mobile ads and flows driving opt-ins.
Mobile apps: Analyze app permissions for accessing contacts, microphone, phone dialer and texting functions. Check proper disclosures exist.
Email marketing: Review email collection points, explicit consent language, opt-out systems, and subscriber engagement tracking.
Direct mail: Verify TCPA disclaimers like "prior express written consent" are included as applicable.
Third-party outsourcers: Vet agencies and partners for TCPA compliance via audits and contractual guarantees.
Voice broadcast technology: Confirm auto-dialer systems are TCPA-compliant and properly configured not to call DNC numbers.
CRM databases: Scrutinize data hygiene, recording of consent/opt-out preferences, DNC flagging, and suppression list syncing.
Gaining visibility into all contact channels allows identifying the highest areas of TCPA risk exposure. This informs where to focus compliance efforts for maximum impact.
Creating Compliance Policies and Procedures
The risk assessment provides the foundation for comprehensive TCPA compliance policies and processes. Key areas to address include:
Consent Policy
Details the acceptable forms of express consent for calls, texts, and other outreach channels based on latest TCPA rules.
Describes opt-in language and disclosures required.
Covers revocation of consent procedures and suppression requests.
Data Management Procedures
Documenting consent in CRM systems and flagging opt-outs.
Regularly refreshing DNC and wireless number scrubbing databases.
Syncing suppression lists across all systems contacting customers.
Outreach Contact Procedures
Following approved call lists, scripts, dialer settings, text content, etc.
Stopping outreach immediately if non-compliance detected.
Monitoring bad number rates indicative of issues.
Record Retention Policy
Maintaining evidence of consent for all customers contacted.
Storing call, text, email, and direct mail records.
Archiving suppression requests with dates honored.
Vendor Oversight Policy
Performing due diligence on outsourced calling centers and agencies.
Contractually obligating compliance and indemnity.
Auditing vendors regularly for adherence.
Documented policies demonstrate the seriousness with which TCPA is treated. They empower consistent, compliant execution across the organization.
Using Technology to Manage Compliance
Technology plays a pivotal role in scaling TCPA compliance programs. Solutions like Blacklist Alliance's Litigation Firewall scrub customer data against DNC files to block potentially illegal calls. Other capabilities like CRM plugins help enforce suppression status, while monitoring tools provide visibility into potential violations.
Some key features to seek in TCPA compliance technology include:
Real-time data scrubbing – Comparing marketing lists against DNC and wireless databases before calling to consistently block prohibited outreach.
Consent management – Capturing and documenting consent within systems of record like the CRM. Making it easy to flag opted-out contacts.
DNC list management – Providing a simple interface to upload and maintain comprehensive company-level suppression lists.
CRM integrations – Syncing DNC status two-way between calling systems and CRM in real-time to prevent errors.
Analytics and reporting – Enabling deep analysis of violations, complaints, opt-outs trends, agent adherence, and other metrics.
Call/text recording – Archiving transmitted content via calls and texts for retention policy compliance.
Omnichannel support – Covering the myriad ways customers are contacted – calls, texts, emails, mobile apps, etc.
A sound technology solution centralizes compliance, replaces tedious manual processes, and gives transparency into how well policies are being executed.
Training Employees on TCPA Regulations
For TCPA compliance to become part of the organizational DNA, robust training is essential. Frontline teams like sales and customer service as well as marketing personnel need solid education on TCPA basics, how regulations apply to their roles, and company policies.
Blacklist Alliance's compliance training platform provides web-based video courses and materials tailored by job function. Key training elements include:
TCPA foundations – The history, purpose, key definitions, and scope of the regulations.
Consent training – Learning the permitted kinds of consent, collection rules, and documentation requirements.
DNC/suppression training – Understanding how to flag and honor opt-out requests across channels.
TCPA restrictions – Use cases and examples of permitted vs prohibited communication.
Call/text compliance – Following protocols like mandatory disclosures and dialer settings.
De-escalation techniques – Handling customer complaints regarding TCPA politely.
Enforcement trends – Reviewing major TCPA lawsuits, fines, and changing regulations.
Ongoing refreshers are critical to keep the content top of mind. Testing comprehension through quizzes and certifications creates accountability. Trackable training completion provides audit documentation.
Responding to TCPA Lawsuits and Enforcement Actions
Even with robust compliance efforts, TCPA lawsuits or regulatory enforcement actions can still occur. Having plans in place to respond quickly and effectively is key to minimizing risk.
TCPA lawsuit response plan
Alert stakeholders across legal, compliance, marketing, PR and executive leadership.
Collect all related customer records, call/text data, and consent evidence.
Consult with outside counsel experienced in TCPA defense.
Consider options like motion to dismiss and settlement discussions.
Review insurance policies that may cover costs/damages.
Regulatory enforcement plan
If an FCC, FTC or state attorney general notice is received alleging TCPA violations, notify executive leadership and outside counsel.
Preserve records identified in any Notice of Violation.
Work with counsel to craft response carefully within deadlines.
Consult with authorities to negotiate best possible outcome.
Revise policies and procedures to prevent recurrence of violations.
Having protocols in place enables rapid, effective response. The goal is limiting litigation and enforcement risks as much as feasible.
Building a TCPA compliance program requires tackling key steps like risk evaluation, policy development, training, and leveraging technology. But the payoff is immense in the form of significantly reduced regulatory risks and legal liabilities. With the right strategy powered by expert partners like Blacklist Alliance, peace of mind is achievable.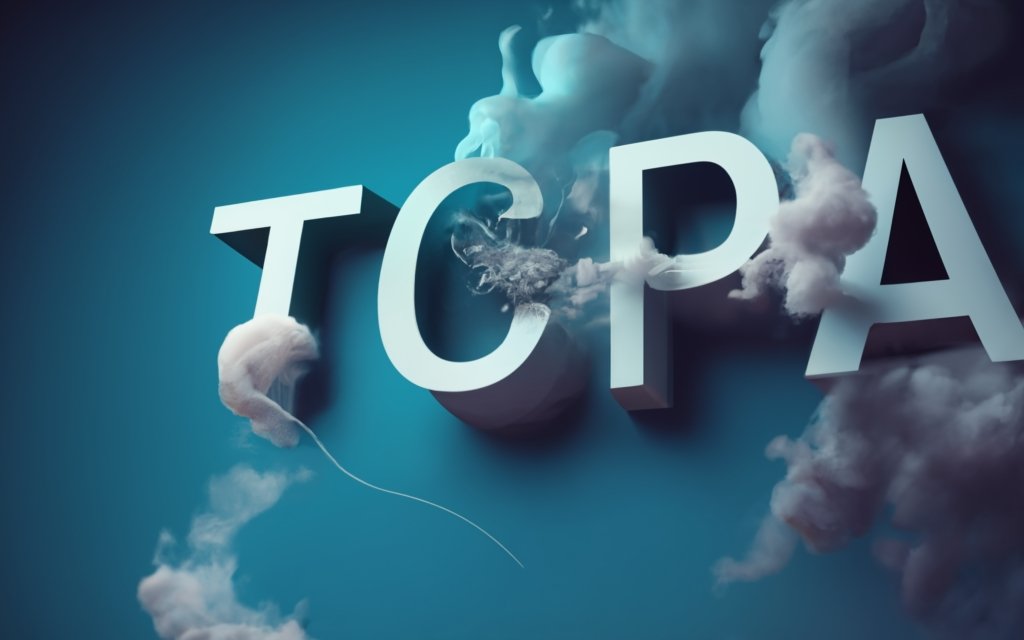 The Importance of Ongoing TCPA Compliance
Achieving TCPA compliance is not a one-and-done exercise. The regulatory landscape shifts constantly through new FCC rulemakings, court decisions, and state laws. Outreach technologies and strategies evolve. And personnel turnover means staff knowledge decays over time. Sustaining compliance requires diligent, ongoing effort across four key areas:
Keeping Up with Regulatory Changes
TCPA regulations fluctuate frequently, so staying current is critical but challenging. Some key ways the compliance obligation can change include:
FCC orders – The FCC may issue clarifications and new rulings modifying definitions of "autodialer", consent requirements, calling time restrictions, and other facets impacting compliant outreach.
Court decisions – Appellate courts can overturn FCC guidance or alter TCPA interpretation, as happened with the definition of an ATDS. District courts also issue rulings in TCPA lawsuits that affect norms.
State laws – States occasionally enact stricter TCPA-like consumer protection statutes governing marketing conduct within their borders.
FTC and state enforcement – Priorities and interpretation of acceptable practices by regulators may shift over time.
This complex, decentralized regulatory dynamics means the compliance goalpost is constantly moving. Companies have to track developments closely and be prepared to update policies and procedures accordingly.
Specialist partners like Blacklist Alliance have teams dedicated to monitoring the TCPA landscape. They proactively advise clients on law and regulation changes that necessitate policy adjustments. Relying on their expertise is far more efficient than attempting to internally analyze regulatory shifts across multiple channels.
Maintaining and Updating Compliance Policies
As the TCPA rules evolve, compliance policies must be regularly reviewed and updated to align with the current consensus understanding of permissible practices.
Some examples of updates that may become necessary include:
Revising consent forms and disclosures based on new mandates.
Adding data sets to account for expanded DNC scrubbing requirements.
Changing policies on use of auto-dialer technologies if FCC guidance shifts.
Restricting calling windows if new limits are imposed.
Modifying retention periods based on updated statutes of limitation.
Periodically revisiting policies against the latest TCPA landscape is imperative. Blacklist Alliance advises clients on policy refresh requirements and provides template language and best practices. Keeping documented policies current is crucial for demonstrating ongoing compliance efforts.
Conducting Internal Audits and Assessments
Regular internal audits should be conducted to ensure TCPA controls are performing as designed. Some example assessment activities include:
Evaluating samples of customer call records to verify proper consent documentation.
Listening to recordings of sales calls to confirm adherence to scripts.
Testing data feeds into suppression systems to validate accuracy.
Inspecting opt-out request handling to confirm DNC list updates.
Sampling text message content for compliance.
Profiling accounts that frequently complain to identify issues.
Assessing vendor management oversight controls.
Audits supplement day-to-day monitoring with periodic deep dives. They uncover areas of risk and identify necessary refinements to compliance processes. The resulting reports provide substantiation of oversight diligence.
Retraining Staff on Compliance Requirements
Over time, personnel inevitably experience turnover and knowledge decay. Certain regulations like calling time restrictions may be forgotten. Staff may unknowingly develop bad habits that violate policies. Preventing these lapses requires recurring training.
Blacklist Alliance's compliance education platform facilitates easy delivery of refresher courses on TCPA regulations. Short targeted modules can be created to highlight specific requirements in need of reinforcement. Quizzes confirm comprehension.
Data reveals retention of training content drops significantly in as little as 30 days. Ongoing education at least quarterly is ideal for keeping personnel up-to-speed on policies as they evolve. Documenting participation provides auditors evidence of a continuing culture of compliance.
Maintaining TCPA compliance is not a set-it-and-forget-it exercise. The fluid regulatory environment necessitates constant vigilance and regular refreshes of policies, auditing, training and technology. Companies who make compliance an integral, ongoing part of their customer engagement strategy reduce liability risks and protect their brands.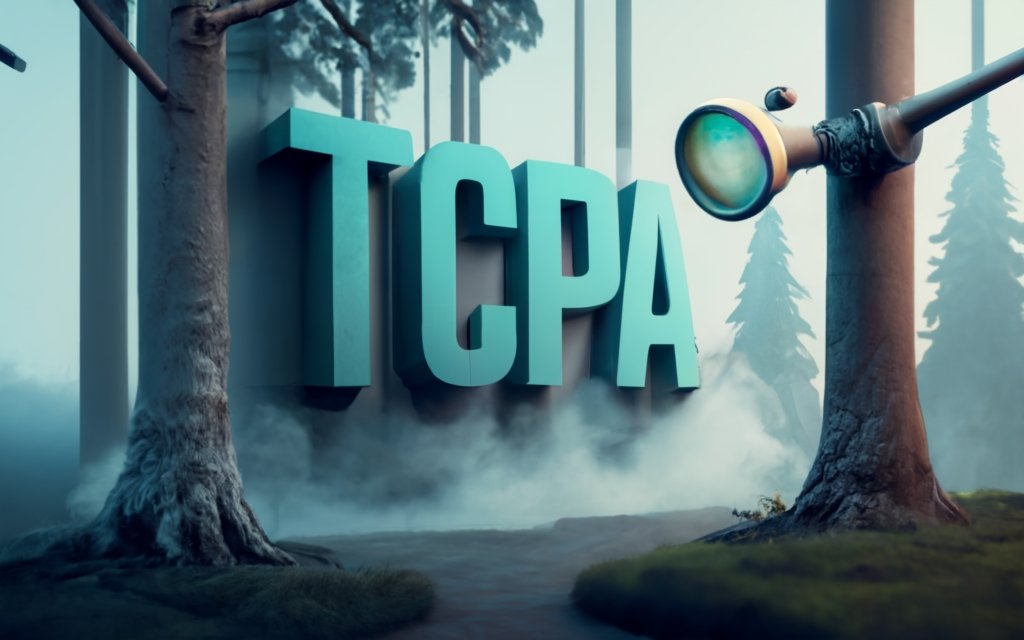 Why Every Business Needs a TCPA Compliance Partner
For companies conducting telephone outreach or SMS marketing, managing TCPA compliance internally can become an enormous challenge. The regulations are intricate, heavy penalties exist for missteps, and the rules constantly change. Working with specialized partners like Blacklist Alliance provides major advantages versus going it alone.
Mitigating TCPA Litigation Risks
The top benefit of collaborating with a TCPA specialist is reducing the peril of lawsuits. One recent study found that 98% of companies using outbound calling have experienced TCPA litigation in the past 5 years. The average settlement demand amount is $500,000. Many smaller businesses cannot survive this type of severe legal liability.
Partners like Blacklist Alliance have unmatched expertise in TCPA defense. Their litigation firewall technology provides a vital safeguard by scrubbing against comprehensive DNC data. Combining sophisticated data tools with experienced legal guidance helps defuse lawsuit exposure before it develops. For the litigation that still arises, specialist partners have the best resources to mount rigorous defense.
Relying on a top TCPA partner minimizes the risk profile by leveraging their purpose-built technology, strategies and experience gained from defending thousands of prior claims. Self-managing TCPA exposure prevention is far more perilous.
Ensuring Compliance and Avoiding Penalties
In addition to lawsuits, TCPA violations open businesses to substantial regulatory penalties and fines. The FCC can levy fines up to $10,000 per violation. State authorities and the FTC may also pursue enforcement actions. For companies making millions of outbound contacts, potential penalties quickly reach stratospheric levels.
Achieving diligent, reliable TCPA compliance across all channels – calls, texts, emails, apps, etc. – is extremely difficult without specialized expertise and systems. Partners like Blacklist Alliance offer extensive compliance resources, training, and technology specifically built to follow TCPA regulations programmatically. This reduces the risk of inadvertent violations that trigger huge fines.
Rather than attempting to cobble together piecemeal internal solutions, leveraging an end-to-end compliance platform delivers much stronger protection and frees internal resources. The cost savings from avoiding even one major enforcement penalty far outweighs the investment to partner with a TCPA specialist.
Leveraging Expert Knowledge and Guidance
TCPA regulations have nuance and gray areas that make applying them complex. The FCC continues issuing clarifications and rulings trying to keep pace with changing technology and marketing strategies. Substantial legal expertise across TCPA case law, FCC guidance, state laws, and enforcement precedents is needed to make prudent risk management decisions.
Partners like Blacklist Alliance have dedicated in-house TCPA attorneys and compliance specialists with decades of relevant experience. Their insight provides clients invaluable guidance on optimizing consent practices, adapting to new regulations, maximizing legal defenses, and strategically managing enforcement actions.
Accessing elite-level TCPA knowledge removes the compliance knowledge gap that causes companies to stumble. Specialist partners also monitor the regulatory horizon and provide early warning when law changes necessitate updating policies and procedures. Their expertise is far more cost effective than building internal competency from scratch.
Focusing on Core Business Instead of Compliance
TCPA regulations touch every client contact channel and evolve constantly. Attempting to self-manage compliance diverts precious management attention. Core competencies like sales, marketing and product development suffer. Partners like Blacklist Alliance shoulder the compliance burden, enabling clients to redirect focus to growing their businesses.
Delegating TCPA compliance lifts an enormous operational weight off companies. Specialists actively monitor regulations, update technology filters, and refresh training as needed. Their passion for compliance frees clients to pursue their passions. Removing legal/regulatory distractions provides peace of mind to executives, shareholders and boards.
In conclusion, the advantages of working with a top TCPA compliance partner like Blacklist Alliance are manifold – reduced litigation risk, effective technology safeguards, leveraging specialized expertise, avoiding huge fines, and increased focus on the core business. In a world where a single TCPA mistake can have multimillion dollar consequences, businesses owe it to their customers, employees and investors to select the right partner.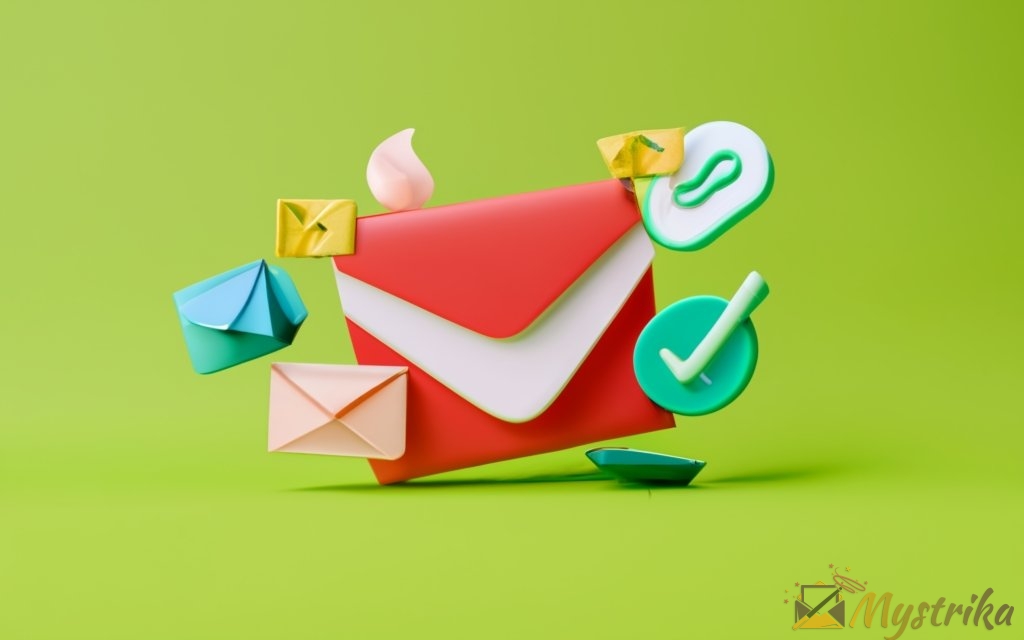 Blacklist Alliance – The Leader in TCPA Compliance Solutions
In the highly specialized world of TCPA compliance, Blacklist Alliance stands out as an undisputed leader. They have earned this status through their proven performance, comprehensive solutions, expertise, and technology innovation. For companies seeking robust protection from TCPA violations and litigation, Blacklist Alliance delivers immense value.
Proven Track Record of Success
With over a decade of experience in the TCPA arena, Blacklist Alliance has accumulated an enviable track record helping major brands and small businesses cost-effectively manage TCPA risks and obligations. Some highlights of their results include:
Over 95% reduction in TCPA lawsuits for clients leveraging their litigation firewall technology and legal services
Zero FCC citations or enforcement actions against clients following their compliance advice and training
Millions of dollars in TCPA lawsuit damages and settlements avoided through their risk mitigation guidance
Successfully shielded client call center operations involving billions of annual outbound contacts
Their methodologies have been battle-tested across industries like healthcare, financial services, and retail. Case studies prove Blacklist Alliance's solutions translate to any highly-regulated contact-intensive vertical.
Comprehensive Suite of TCPA Compliance Services
Unlike vendors offering only piecemeal point solutions, Blacklist Alliance provides integrated end-to-end compliance capabilities:
Litigation Defense Services
Sophisticated data filtering to stop unlawful calls from occurring
In-depth risk exposure reviews identifying TCPA vulnerabilities
Litigation readiness assessments and defense strategy support
Compliance Education Services
Interactive employee video training in TCPA regulations
Customizable courses for different roles and channels
Auditable completion tracking
Policy and Process Advisory Services
Guidance designing compliant policies and procedures
Updates on TCPA regulatory changes impacting policies
Reviews of marketing campaigns, scripts, data practices, and forms
Data Management and Analytics
CRM integrations, suppression list management, data enrichment
Dashboard tracking TCPA lawsuit threats, complaints, and trends
This breadth of offerings surpasses any single point solution for comprehensiveness.
Experienced Team of TCPA Experts and Lawyers
The Blacklist Alliance team comprises dedicated professionals with specialized expertise gained from thousands of client engagements:
Founder George Bush – Leading TCPA attorney with over 20 years of experience advising major call centers and marketers. Recognized TCPA thought leader.
Compliance advisors – Deep experience across telecom, lead generation, healthcare, financial services, and other highly regulated industries.
Data scientists – Experts in managing millions of customer records, designing algorithms to pinpoint TCPA risks, and integrating data systems.
Training specialists – Skilled instructional designers and content creators for interactive video learning.
Former TCPA litigators – Invaluable insight into plaintiff attorney strategies.
Product engineers – Building and optimizing Blacklist Alliance's proprietary compliance technologies.
This elite team of passionate professionals enables Blacklist Alliance to deliver unmatched capabilities and insights.
Commitment to Innovation and Cutting-Edge Technology
Rather than offering generic third-party systems, Blacklist Alliance develops proprietary solutions designed specifically around TCPA compliance needs.
Some examples include:
Litigation Firewall – Their patented data scrubbing technology offers unparalleled flexibility to dial TCPA risk filters up or down per unique client requirements. Real-time sync with CRMs identifies high-risk numbers.
Policy Manager Portal – Centralized interface to maintain allow/deny lists and monitor policy exceptions with anomaly detection algorithms. Greatly simplifies DNC list management.
Consent Tracker – Captures and archives consent evidence from web, mobile, point-of-sale and other channels with blockchain-based immutable audit log. Supports compliance audits.
Smart Policy Generator – Interactive tool that asks business-oriented questions and then outputs tailored TCPA policies and procedures documentation.
The Blacklist Alliance engineering team constantly enhances solutions and tackles new technical challenges as regulations and litigation threats evolve.
In summary, Blacklist Alliance delivers the total package of battle-hardened experience, legal firepower, comprehensive solutions, and innovative technology. Their leadership position helps explain the rave reviews from clients spanning all industries. For serious TCPA compliance, Blacklist Alliance is the gold standard.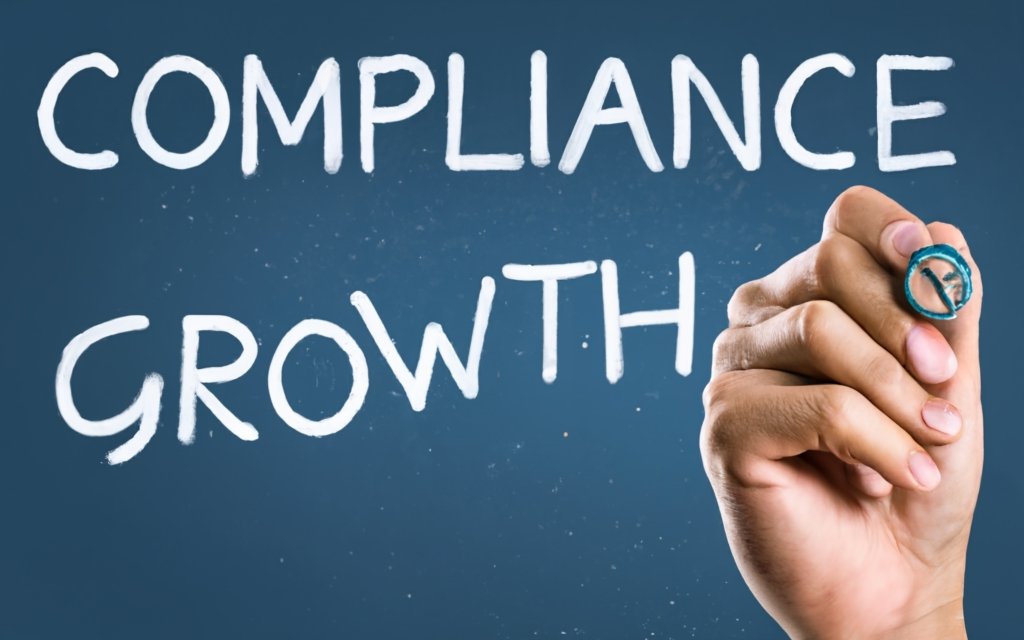 Frequently Asked Questions about Blacklist Alliance
Blacklist Alliance receives numerous common inquiries from businesses exploring TCPA compliance solutions. Here are answers to some often asked questions:
What industries does Blacklist Alliance serve?
Blacklist Alliance caters to clients across all industries with significant telephone-based customer engagement. Some of the verticals they most commonly work with include:
Healthcare – Medical practices, hospitals, insurance providers, and healthcare technology companies conducting patient outreach.
Financial Services – Banks, lenders, credit card issuers, and debt collectors contacting customers.
Retail & Ecommerce – Retailers following up on purchases, providing support, and advertising promotions.
Higher Education – Universities and vocational schools marketing to prospective students.
Staffing & Recruiting – Recruiters and staffing firms sourcing candidates for open positions.
Non-profits – Charities, associations, and advocacy groups performing donor outreach and surveys.
Technology – SaaS and app companies conducting user onboarding and engagement campaigns.
Telecom – Mobile, internet and cable providers promoting offers to subscribers.
Insurance – Carriers selling policies and following up on claims with policyholders.
Travel & Hospitality – Hotels, airlines, resorts, and casinos marketing offers to guests.
The common thread is routine telephone contact at scale, which universally faces TCPA compliance mandates. Blacklist Alliance's solutions are purpose-built for these needs across verticals.
How can I request a demo or consultation?
Blacklist Alliance offers free consultations and tailored demo presentations of their compliance services. Simply visit their website BlacklistAlliance.com and complete the short contact form.
In the form, include key details like:
Your name, title, and company
Industry segment
Marketing channels used
Volume of calls/texts placed annually
Anything unique about your customer outreach
A TCPA specialist will review your information and reach out promptly to schedule a consultation. This preliminary discussion allows exploring your specific compliance challenges, risks, and requirements.
If mutually agreed the fit looks promising, the next step is a full demo overview of Blacklist Alliance's solutions tailored to your needs. This interactive presentation will cover:
Walkthrough of their litigation firewall scrubbing technology
Explanation of legal and consulting services
Outline of their compliance training platform and content
Review of any integrations with your systems like CRM
Assessment of current TCPA vulnerabilities and recommendations
Consultations and demos are conducted remotely via videoconference for convenience. Blacklist Alliance aims to provide detailed, transparent insight into their capabilities with no obligations. Their goal is finding the right fit to address your compliance gaps.
What makes Blacklist Alliance different than competitors?
Several unique strengths distinguish Blacklist Alliance in the TCPA solutions market:
Team Experience – Founder George Bush is one of the country's top TCPA attorneys with over 20 years focused exclusively on TCPA. The team comprises dedicated specialists, not generalists dabbling in TCPA.
Litigation Focus – Solutions built first and foremost to prevent TCPA lawsuits, versus just basic compliance checking. Taking litigation exposures into account is critical.
Configurable Technology – Their firewall allows custom risk tolerance settings rather than just binary allow/deny data filtering based on static criteria. Matches risk appetite.
Compliance Training – Blacklist Alliance's interactive video training platform tailored by role stands out versus generic TCPA courses. Critical for staff proficiency.
Proactive Legal Guidance – Ongoing advice adapting to the fluid TCPA landscape differentiates from reactive vendors only providing assistance when issues arise.
Consultative Approach – True partnerships with two-way dialogue around client needs and tailoring solutions for unique use cases.
These differentiators make Blacklist Alliance the go-to option for sophisticated enterprises concerned with TCPA litigation threats. Competitors lacking comparable expertise, configurability, and integration struggle to match Blacklist Alliance's performance.
Does Blacklist Alliance provide leads or email verification?
No – Blacklist Alliance focuses exclusively on TCPA compliance for companies conducting outbound telephone and SMS contact campaigns. They do not provide services like:
Lead generation or list acquisition
Email address sourcing and collection
Email delivery/deliverability enhancement
Email verification, validation, or hygiene scrubbing
Their purpose-built expertise is mitigating TCPA calling and texting risks for organizations already equipped with customer lead databases and in-house email capabilities. They integrate with existing systems rather than replace them.
For companies requiring complementary capabilities like lead generation, list rental, or email verification, Blacklist Alliance maintains preferred partner relationships with leading vendors in those spaces they can recommend. Their focus remains tightly centered on securing clients against TCPA violations.
How much do Blacklist Alliance's services cost?
Blacklist Alliance offers flexible pricing tailored to each company's needs and scale. Monthly fees vary based on factors like:
Number of users accessing the systems
Volume of customer records and calling data managed
Level of scrubbing applied to calling lists
Amount of legal advisory hours desired
Quantity of training courses required for personnel
Certain baseline services like:
Core data filtering
Basic compliance guides/templates
Team access to online video training courses
Typically start around $1,500 per month including setup. From there, costs scale higher based on the breadth of capabilities activated and total contacts managed in the platform.
Blacklist Alliance avoids lock-in contracts, preferring month-to-month terms allowing clients to adjust services as needs evolve. Their pricing aims to deliver robust protection at a fraction of potential TCPA settlement costs.
For an accurate quote, companies complete a risk assessment survey covering their unique technical environment, outreach volumes, compliance history and risk tolerance. This data drives a transparent pricing proposal matching the ideal solution configuration.
The monetary damage from just one serious TCPA lawsuit often reaches millions in legal judgments or settlement payments. So Blacklist Alliance's services pay for themselves many times over by preventing a single enforcement action or litigation incident. Securing these services at any reasonable price is a wise investment given TCPA liability severity.
How can I get started?
Registering for a free Blacklist Alliance consultation is the ideal first step to explore fit. Simply visit their website's contact page and fill out the short form with key details about your company's customer engagement operations.
Next, a specialist will schedule a phone call to analyze needs, map current gaps versus TCPA best practices, and scope potential solutions. Expect an open, consultative conversation rather than a sales pitch.
If addressing your requirements appears feasible, the next phase is a custom demo showing how Blacklist Alliance's offerings would integrate with your environment and workflows. Ask any questions as they walk through platform capabilities.
If mutual enthusiasm exists following the preliminary consult and demo, rolling out a limited-scale pilot focused on highest-risk needs is recommended. This allows experiencing Blacklist Alliance's services firsthand beforecommitting fully.
Throughout your journey with Blacklist Alliance, they operate as trusted advisors – not just vendors. Their experts become an extension of your compliance and legal teams.
Other Relevant Questions
Q: What industries face the biggest TCPA compliance challenges?
A: Telecom, finance, healthcare, debt collection, and higher education tend to face the most TCPA scrutiny due to frequent customer outreach. However, any company contacting people via phone, text, email, or mobile app requires TCPA precautions.
Q: What are some major TCPA compliance mistakes companies make?
A: Insufficient consent records, calling outside allowed hours, lack of opt-out mechanisms, using auto-dialers improperly, and inadequate policy documentation are some common TCPA pitfalls.
Q: How often do TCPA regulations and rules change?
A: Constantly – via new FCC orders, court appeals, state laws, and regulatory enforcement precedents. Ongoing monitoring and rapid adaptability are crucial.
Q: What are some compliance best practices?
A: Secure explicit consent, maintain robust data hygiene, refresh and follow policies, leverage purpose-built technology, train employees routinely, and audit regularly.
Q: How can companies estimate their TCPA lawsuit exposure?
A: Examine volumes of calls/texts made, consent practices, and data sources used. Just one uncertified lead list could merit multi-million dollar class action damages.
Q: What are signs of potential TCPA violations?
A: Spikes in Opt-Out requests, customer complaints about receiving unsolicited contacts, anomalies in dialer reports, or failed consent documentation for known contacts.
Q: When should companies seek specialist help on TCPA compliance?
A: Immediately – the legal and financial risks of self-managing TCPA are enormous. Experienced partners like Blacklist Alliance offer invaluable guidance.
Q: What resources does Blacklist Alliance provide?
A: Litigation firewall, legal/advisory services, compliance training, DNC management tools, analytics, integrations, and customizable risk scoring.
Q: How does Blacklist Alliance's litigation firewall work?
A: Multi-layered real-time data filtering identifies and blocks potentially illegal outbound contacts before they occur based on customized criteria.
Getting started is fast and easy. And it could prevent an extraordinarily costly TCPA misstep. Why wait when effective TCPA protection is so vital in today's litigious environment?
Summary
TCPA compliance is crucial yet challenging for companies engaging customers via phone calls, text messages, mobile apps, and other channels. Costly legal judgments or fines resulting from even inadvertent violations can cripple businesses. Key lessons to remember include:
The TCPA landscape shifts constantly through new regulations, court rulings, and state laws. Ongoing vigilance is mandatory.
Implementing the right mix of policies, technology safeguards, training and auditing establishes a culture of compliance.
Specialist partners like Blacklist Alliance provide invaluable litigation defense, compliance advisory, training tools and data solutions.
TCPA exposures require expertise to manage. Relying on generalist advisors is risky when millions of dollars are at stake.
Blacklist Alliance's experienced team, litigation focus, and proprietary technology make them the go-to TCPA compliance partner.
Regular risk assessments, constant regulatory monitoring, and updating protocols are imperative for sustaining compliance.
The costs of TCPA violations and lawsuits readily eclipse investment in robust preventative solutions.
TCPA compliance should be a top priority woven into customer engagement strategies across channels. Educate your teams using training tools focused on real-world examples. Embrace technologies purpose-built to safeguard against errors and evidence non-compliance. With rigorous TCPA precautions guided by specialist partners, companies give themselves the best chance of avoiding legal nightmares.