Sick of dropping leads between first contact and close? End the follow up frustration and transform your sales machine by turning Follow Up into a Competitive Advantage With Automation.
This complete guide explores how smart workflows help you serve up hyper-relevant, omnichannel conversations that convert. Enable your sales team to build relationships at scale. Turn lost prospects into delighted customers, and get ready to grow.
Introduction to Email Follow Up Automation
Email follow up automation is the process of using software to automatically send scheduled, triggered, and recurring follow up messages after an initial email campaign. Instead of manually having to remember and take action to follow up with each prospect, the entire follow up process is handled automatically based on rules and workflows you define.
What is Email Follow Up Automation?
In essence, email follow up automation tools allow you to set it and forget it when it comes to sending additional emails to prospects after your initial outreach. You craft your follow up messages and sequences upfront, set the rules for when they should be sent, and the software handles the rest.
For example, you could create a three email follow up sequence where:
Email #1 is sent immediately after the initial outreach email
Email #2 is sent 3 days later if the prospect opens but doesn't reply to Email #1
Email #3 is sent 7 days later if the prospect still hasn't engaged with the previous emails
The software would automatically send Email #1 to all recipients, then send Email #2 only to those who met the open criteria, and send Email #3 to those who remained unengaged.
Other common follow up automation triggers and rules include:
Send follow up if prospect clicks a link
Send follow up if prospect visits pricing page
Send follow up X days after initial email (time-based)
Stop sending follow ups if prospect replies
Stop sending follow ups if prospect converts or becomes a customer
Email follow up automation takes the manual work normally required for effective follow up and hands it over to software that can handle the process seamlessly and at scale.
Why Automate Email Follow Ups?
There are several key benefits that make automating your email follow up process worth the investment:
Increased Efficiency
Crafting effective email follow up messages and manually sending them to hundreds or thousands of prospects takes an immense amount of time and effort. Email automation tools handle all of the follow up work for you in the background, freeing up your time for higher value activities.
Consistent Follow Up Cadence
It can be challenging to remember and find the time to personally follow up with every prospect in a consistent manner. Email automation ensures every prospect gets the same series of timely, relevant follow up messages based on their engagement and your ideal cadence.
Scalability
As your prospect list grows into the thousands or tens of thousands, effective manual follow up becomes impossible. With automation, you can scale your follow up process to any size list and rest assured the same rules and workflows will be applied.
Higher Response Rates
According to Salesforce, nurtured leads make 47% larger purchases than non-nurtured leads. The persistent and personalized follow up facilitated by automation pays off in the form of more prospects converting and higher lifetime value.
Anatomy of an Automated Follow Up Campaign
While the exact follow up workflows and details will vary for every business, effective automated follow up campaigns have a few core components:
Lead-in offer – Typically an opt-in offer like a whitepaper, ebook, or newsletter used to capture leads in the first place. This offer should provide value and educate prospects.
Initial outreach – The first email where you introduce yourself, reference the lead-in offer, and attempt to engage the prospect. This is your foot in the door.
Follow up sequence – A series of 2+ emails sent automatically based on engagement with the initial outreach and subsequent follow up messages. You want at least 3 total touches.
Landing page – A web page prospects are directed to for converting on your call-to-action. This could be a contact form, booking page, pricing page, etc.
Lead scoring – Tracking prospect engagement to determine sales readiness. Automated scoring helps you identify when leads are warm enough to warrant personal follow up.
CRM integration – Syncing your follow up data with a CRM to store prospect info, activity timeline, and facilitate personal follow up.
Through the combination of valuable content, persistent and personalized follow up, and purposeful call-to-actions, your ideal prospects will move down the funnel and convert into customers.
High Return, Low Effort
If done right, automating your email follow up campaigns frees up hours every week while generating more qualified leads, higher conversion rates, larger deal sizes, and greater marketing ROI. The technology does the heavy lifting while you reap the rewards. Follow up automation is one of the most proven tactics for scaling an effective outbound sales and marketing strategy.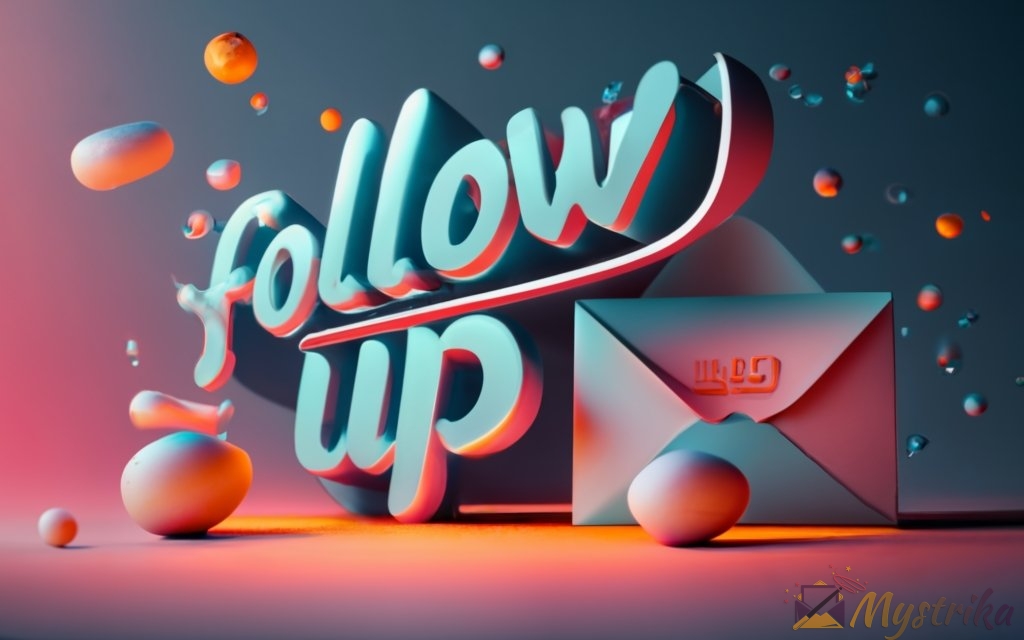 Key Features of Email Follow Up Automation Tools
Modern tools for automating your email follow up campaigns offer a robust set of capabilities to customize and optimize your outreach workflows. Here are some of the most important features to look for:
Pre-Built Follow Up Templates and Sequences
One of the biggest benefits of follow up automation tools is the ability to leverage pre-made templates and sequences so you don't have to start from scratch.
Good tools will provide professionally written email templates for first follow ups, second follow ups, follow ups for no replies, follow ups for cold vs warm prospects, and more. You can use these as-is or customize them to match your voice and brand.
For example, Mystrika offers full email sequences for cold sales, warm sales, post-demo follow up, onboarding new users, and other common scenarios. They also provide Drip campaigns and workflows.
Beyond individual messages, tools like ActiveCampaign and Autopilot offer full email sequences with a set number of initial and follow up emails that can be launched with a single click.
Starting with proven templates allows you to test and refine industry best practices rather than attempting to reinvent the wheel.
Custom Follow Up Message Creation
At the same time, serious automation tools recognize that each business is unique and needs the ability to craft custom messaging. Here are some key features that enable customization:
Visual email builders – Drag-and-drop or WYSIWYG email editors make it easy to customize pre-made templates or create new messages from scratch.
Content personalization – Merge fields, dynamic content blocks, and liquid code allow you to insert prospect information and conditional content to make your follow ups highly personalized.
Email branding – Apply your own logo, brand colors, fonts, and design elements to match your brand identity.
Multi-channel support – Create follow ups across email, SMS, social media, and more.
Collaboration – Team workspace, approvals, and notes allow multiple people to develop the follow up campaigns.
Version history – See all changes made over time and roll back if needed.
Testing and previews – Send test emails and see accurate previews to fine tune your campaigns.
With deep customization capabilities, you can confidently develop effective and on-brand follow up sequences tailored to your unique business.
Conditional Follow Ups
The power of automation lies in the ability to send hyper-targeted messages based on prospect behavior and engagement. Conditional follow ups are the key to timely, relevant outreach.
Here are some of the commonly available conditions for triggering follow up emails:
No reply to initial outreach – Send a follow up if prospect does not open or reply within X days. The no reply follow up is the most common.
No clicks – Send a follow up if prospect opens but does not click any links after initial outreach.
Link clicks – Send a follow up if prospect clicks a specific CTA or link. Allowed you to branch your workflow.
Page visits – Send a follow up if prospect visits key pages like pricing or contact form.
Form submission – Integrate with web forms to trigger follow up on submissions.
CTA clicks – Send different follow ups for clicking various CTAs in your emails.
Lead score – Send follow ups when prospects exceed or drop below certain point thresholds.
Custom field values – Trigger based on values from your CRM or contact database fields.
Events – Send follow ups after events like email sends, link clicks, form fills, etc.
The more tailored your follow up emails are, the better results you will see from automation in terms of engagement and conversion.
Time-Based Follow Ups
In addition to triggers, you also need straightforward time-based follow ups that go out X days after a prior email or event. Time-based follow ups give you complete control over the number of days between touches to implement your ideal cadence.
Common time-based follow up options include:
Send X days after initial email
Send X days after last email sent
Send X days after lead created date
Send X days after last activity
Send on a specific date
Time-based follow ups ensure your prospects get touched on your schedule whether they engage or not. They prevent leads from slipping through the cracks over time.
For sales campaigns, many experts recommend following up at least 5 times spaced a few days apart. This timeline usually spans 2-3 weeks depending on your industry and typical sales cycle length.
Stop Criteria
Just as important as the rules for sending follow up emails are the rules for stopping them. You don't want to continue hounding a prospect who has disengaged or already converted.
Common stop criteria include:
Stop if prospect replies
Stop if prospect unsubscribes
Stop if email bounces
Stop if prospect converts or becomes customer
Stop after X number of follow ups sent
Stop on a specific end date
Putting a limit on your follow up workflows is crucial to maintain your sending reputation and avoid burning out leads with too many messages. Stop criteria gives you control over where to draw the line.
Follow Up Task Creation
While email is often the workhorse of follow up campaigns, truly effective follow up reaches prospects across multiple channels.
Many automation tools allow you to create follow up tasks for things like:
Calls
Text messages
LinkedIn connection requests or InMails
Website chat popups
Web push notifications
These tasks can be scheduled based on the same triggers and timelines as your email follow ups. Multi-channel task generation ensures you have a complete view of next steps with each prospect while keeping the workflow moving.
Analytics and Reporting
The final indispensable feature of follow up automation tools is the in-depth analytics and reporting on your campaigns.
You gain crucial visibility into:
Open, click, reply, bounce, and unsubscribe rates
Lead score changes
Timelines and maps of prospect engagement
Follow up progress and performance
Conversion rates from follow up sequences
ROI and revenue driven by follow ups
This data allows you to continuously refine your follow up strategy and double down on the messages and workflows that are moving the revenue needle.
Without the ability to closely monitor the impact of your campaigns, it's impossible to optimize. Make sure any tool you choose provides robust analytics and reporting.
Customization is Key
As you can see, serious follow up automation tools provide extensive options to customize every aspect of your workflows. Between pre-built templates and deep customization capabilities, you can confidently create targeted, effective, and brand consistent follow up sequences that deliver results. The technology handles the tedious execution while you focus on strategy.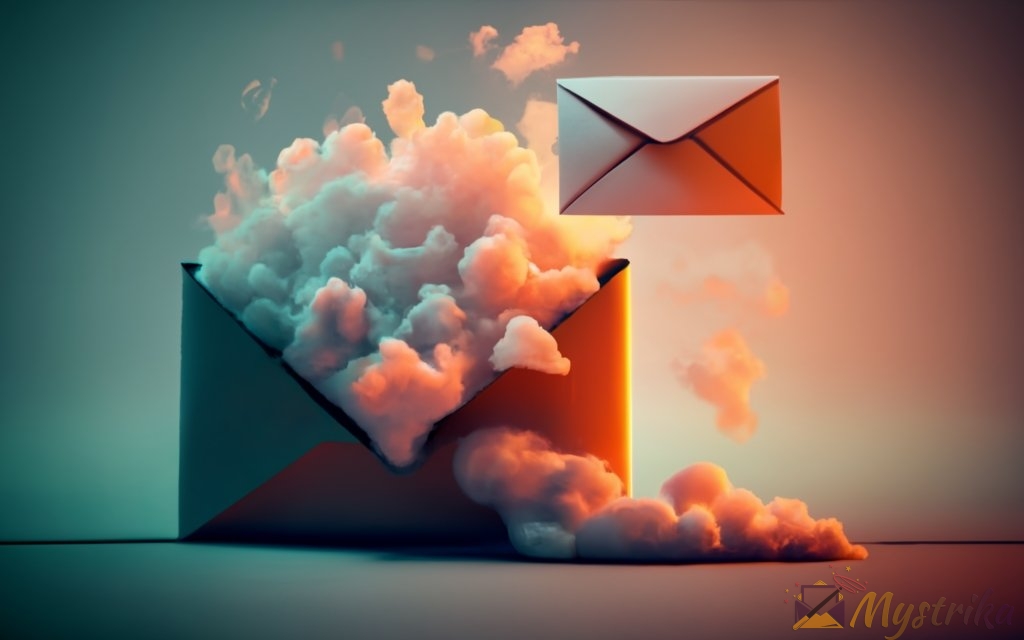 Top Email Follow Up Automation Tools
Dozens of tools exist to help automate your email follow up game. Here are some of the best all-in-one options offering comprehensive campaign creation, scheduling, conditional logic, and analytics capabilities specifically focused on follow up automation.
Mystrika – #1 Cold Email Tool
Highlights:
Only Cold Email tool that allow pre-header / teaser text for best Email Open rate. Demo Video.
Personalized email sequence: Mystrika allows you to send add complete personalization to email sequences. You can personalize your email by adding First & Last names, Designation, City, and even have your own dynamic variables based on your need.
Sender rotation (Beta): Mystrika lets you connect multiple (almost unlimited) email accounts to send your outreach, saving your reputation and increase your email deliverability.
IP rotation
"Success %" : Mystrika is one of the only cold email tool that allows you to see how many emails are landing in Inbox (and not in spam) via metrics called Success %.
Email Warmup
Unibox
A-Z testing
Key Features:
Comprehensive email warmup capabilities including new domain, new email address and dormant domain reactivation.
Full deliverability toolkit: spam testing, blacklist monitoring, bounce handling and more.
Dynamic personalization using merge tags, snippets and conditional content.
Campaign analytics plus contact history and activity timeline.
Unified inbox to manage all incoming emails and prioritize replies.
Integrates seamlessly with every major email platform and CRM via webhooks.
Benefits:
Achieve inbox placement rates exceeding 95% with proactive deliverability.
Hyper-personalize content to resonate with each individual prospect.
Monitor campaign performance and pivot strategies to improve results.
Streamline workflow with a centralized interface to manage campaigns and conversations.
Quickly launch remarkably effective cold email campaigns with minimal setup.
Pricing:
Mystrika offers a free forever plan with basic features, a Growth plan at $19/month, a Dominate plan at $79/month and custom plans for enterprise customers. 20% annual discounts are also available.
Thousands of sales professionals trust Mystrika as their secret weapon to book more qualified meetings and close more deals through cold email outreach.
Mailshake
Mailshake is a leading sales engagement platform built specifically for outbound outreach. It provides effective follow up automation capabilities alongside LinkedIn automation, email tracking, lead management, and more.
Key follow up features include:
Pre-built templates – Access professionally written follow up email templates for cold outreach.
Drag and drop editor – Visually build and customize follow up emails.
Sequences – Define multi-stage follow up sequences with conditional logic.
Lead scoring – Trigger follow ups based on activity scoring.
Task creation – Create follow up call and LinkedIn tasks.
Link click trigger – Send follow ups when prospects click tracked links.
CRM integrations – Sync follow up data with CRMs.
Email and domain warmth – Optimize follow up timing based on historical data.
Engagement analytics – Reports detail follow up email open, click, and reply rates.
Mailshake also provides deliverability tools to help follow up emails reach the inbox. Plans start at $50/month for standard features, with enterprise options available.
Followup.cc
Followup.cc is another Gmail-focused follow up automation tool. Benefits include:
Native Gmail UX – Follow up right inside Gmail.
Easy workflow creation – Visually map out conditional follow up logic.
LinkedIn follow ups – Automate LinkedIn messages in addition to email.
Meeting follow ups – Launch post-meeting follow up sequences.
Lead scoring – Use engagement activity to determine sales readiness.
CRM sync – Integrate follow up data with platforms like Salesforce.
Google Calendar – Schedule meetings and tasks as follow ups.
Prices start at $19/month for core automation capabilities. Followup.cc keeps everything conveniently within Gmail for easy ongoing management.
Gmass
Gmass is another automation tool for Gmail power users. It enables:
Pre-built sequences – Access professionally optimized follow up sequences.
Deep Gmail access – Follow up right from your Gmail without an external tool.
8 follow up stages – Design sequences with up to 8 emails.
Segmentation – Branch follow ups based on lead attributes and actions.
Click and open tracking – Monitor engagement and trigger follow ups.
Recurring campaigns – Schedule repeating follow up sequences.
CRM sync – Connect follow up data with CRMs and other apps via Zapier.
Gmass offers installable apps starting at $6/month and cloud-based plans from $20/month.
Mixmax
Mixmax focuses on follow up automation inside Gmail with powerful features including:
Sequences – Schedule unlimited multi-touch email follow ups.
Conditional logic – Customize workflows based on opens, clicks, etc.
Email tracking – See inline who's opened your emails.
CRM sync – Integration with Salesforce and other platforms.
Meeting scheduling – Book meetings as follow up steps.
Email templates – Build, personalize, and reuse templates.
Engagement scoring – Use lead activity to determine sales readiness.
It's pricing starts at $39/month per user. All features work seamlessly inside Gmail for easy follow up management.
Woodpecker
Woodpecker specializes in follow up automation with highlights like:
Sequences – Send timed email follow up workflows.
Conditional logic – Customize sequences based on engagement.
Templates – Access professionally written follow up email templates.
Lead scoring – Use prospect activity to determine sales readiness.
Cold email features – Helps follow up after initial cold outreach.
Meeting scheduling – Set meetings as follow up steps.
CRM integrations – Sync follow up data with your CRM.
Pricing starts at $54/month for full-featured follow up automation capabilities purpose built for sales teams.
Specialized Solutions
Follow up automation doesn't have to be an isolated tool. Platforms like HubSpot, ActiveCampaign, Autopilot, Drip, and others provide it as part of their broader sales and marketing suites. The standout options above offer more specialization, flexibility, and customization for dedicated follow up workflows.
No matter what tool you choose, taking the time to thoughtfully map out conditional follow up paths tailored to how your prospects interact will drive major results. Follow up automation tools eliminate the tedious execution so you can focus on strategy.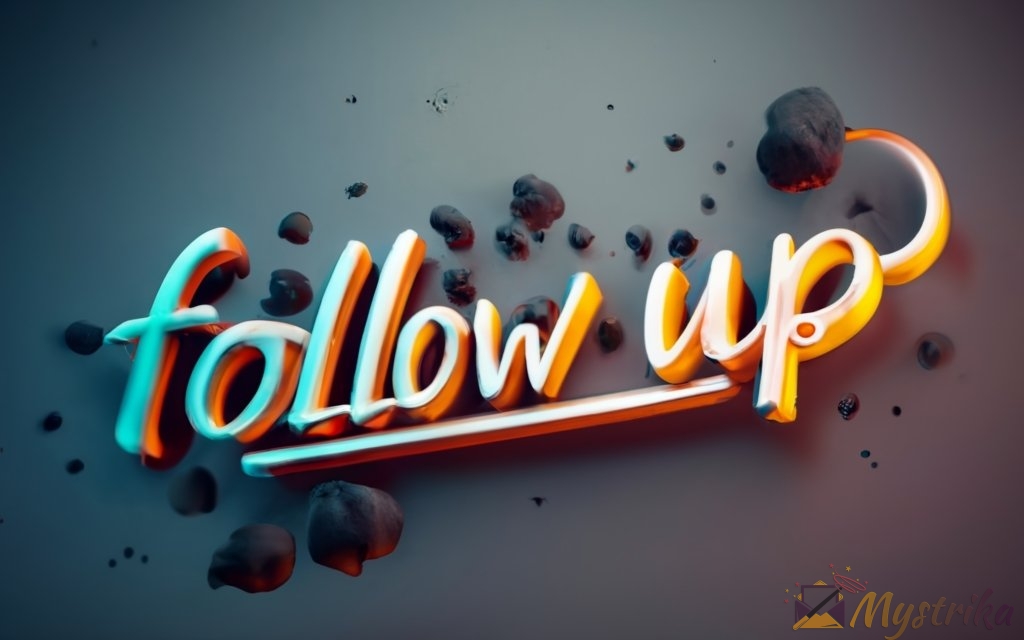 How to Choose the Right Email Follow Up Automation Tool
With dozens of automation tools on the market, how do you select the right option for your business? Here are the key factors to consider:
Capabilities and Limitations
First, outline the must-have capabilities for your email follow up workflows and identify any limitations you need to avoid. Key questions:
How many follow up stages do you need? Look for a tool that supports your required number of follow up messages per sequence. Many offer 5-10+ stages.
What triggers matter most? Do you need follow ups for no replies specifically or more advanced options like form fills or page visits?
How complex is your follow up logic? Will you need complex segmentation and workflows or basic time-based sequences?
What channels matter? If you want follow ups across email, SMS, social media, etc. make sure the tool supports multi-channel.
How will you use analytics? Look for the specific metrics and reporting you need to optimize follow ups.
What are your lead sources? Certain tools specialize in integrations with specific channels.
What other features do you need? Consider your entire sales tech stack and what's missing.
Clearly defining your use cases and requirements ensures you choose a solution robust enough for your needs but not overkill. Outline the functionality you can't compromise on.
Ease of Use
Follow up automation loses its benefit if the tool creating it is too complex. Assess the learning curve and ongoing use of any tool you evaluate:
How intuitive is the workflow builder? Can you easily set up conditional logic and multi-stage sequences?
What's the email editor like? Is building and personalizing follow ups simple?
How is analytics delivered? Are key reports and metrics easy to access and understand?
How granular are controls? Do you have flexibility without overly technical options?
What's the workflow hand-off like? Is it easy to hand off leads to sales at the right time?
How is support? Look for robust docs, courses, and customer support.
Does the UI fit your preferences? Look for modern and aesthetically pleasing UIs for the long haul.
Complexity is the enemy of effective follow up. Vet tools thoroughly on ease of use from initial setup through reporting.
Integrations
Follow up tools don't exist in a vacuum. To get the full benefit, they need to integrate with your other sales and marketing systems. Common connections include:
CRM – Syncing email follow ups, engagement data, lead scores, and key info with CRMs like Salesforce, HubSpot, Pipedrive, etc. is table stakes.
Email – Connecting with your ESP like Mailchimp, Constant Contact, ConvertKit, etc. centralizes subscriber and campaign data.
Call tracking – Integration with tools like CallRail and Invoca provides visibility into follow up call outcomes.
Social – Tying into social platforms like LinkedIn and Facebook enables creating follow ups natively on those platforms.
Forms/surveys – Form integrations like Typeform allow using form fills as follow up triggers and capturing important lead data.
Web platforms – Tie-ins with tools like WordPress and Shopify help move website visitors into follow up workflows.
Support – Integrating help desk systems like Zendesk initiates follow ups for support cases.
Prioritize integrations that will close gaps in your tech stack and enable a seamless flow of data across platforms.
Deliverability Features
The most beautifully crafted follow up sequence is worthless if it ends up in spam folders. When evaluating tools, look for built-in deliverability capabilities:
Inbox testing – Test how your emails will appear across different inboxes and providers.
Inbox rendering – Ensure your follow ups look great across mobile and web.
Spam testing – Assess the spam score of your messages.
Email authentication – Sign emails with SPF, DKIM, and DMARC to build trust.
Blacklist monitoring – Check sender reputation and factors impacting inbox placement.
Reputation management – Tools to monitor and maintain domain and IP reputation.
ISP relationship tools – Pre-emptively develop relationships with major ISPs.
Deliverability consulting – Advisors who can optimize follow up programs holistically.
Great follow up doesn't help if your emails never reach the inbox. Select a tool that helps ensure flawless deliverability.
Scalability
It's easy for automation to break as your needs grow in terms of contacts, sequences, and integrations. Thoroughly assess how well tools scale:
Number of contacts – Make sure the tool can support your list size goals for the year and beyond.
Sequences per month – Calculate the monthly and annual sequencing volume you expect.
Email volume – Add up the total follow up emails to be sent each month based on your growth projections.
Integrations – Determine the number of integrations required across different teams, campaigns, and platforms.
Custom fields – Estimate how many custom fields you'll need to capture all required data.
Segment complexity – Weigh segmentation needs as you run more campaigns.
Uptime and deliverability – Research vendor reputation in maintaining deliverability at scale.
While follow up starts simple, demands grow fast. Choose a platform able to expand with your business over the long term.
Pricing and Plans
With a clear picture of your needs and different solutions vetted, the final step is comparing plans and pricing:
Available plans – Most tools offer a free or low-cost plan for basics and 2-3 paid tiers with expanding features.
Pricing models – SaaS tools use flat monthly fees or tiered per-contact pricing. Understand minimums.
Current costs – Calculate your monthly investment based on your starting contact volume.
Future costs – Project costs over time based on contact and sequencing growth. Watch for cost cliffs from minimums or tier jumps.
One-time fees – Some vendors charge setup, training, or migration fees.
Support and SLAs – Compare availability of email support, response times, account management.
Payment flexibility – Look for month-to-month payments to avoid lock-in if dissatisfied.
Follow up automation pays for itself in engagement and conversion, but pick the most economical solution for your needs. Define the value upfront to set your budget.
Right Solution for the Long Haul
There are countless automation tools, but not all are purpose-built for the specialized needs of follow up workflows. Taking a methodical approach, outlining your requirements, thoroughly vetting solutions, and choosing the best fit ensures your investment pays dividends through more leads, happier customers, and faster growth. Don't leave the success of your sales pipeline up to manual workflows.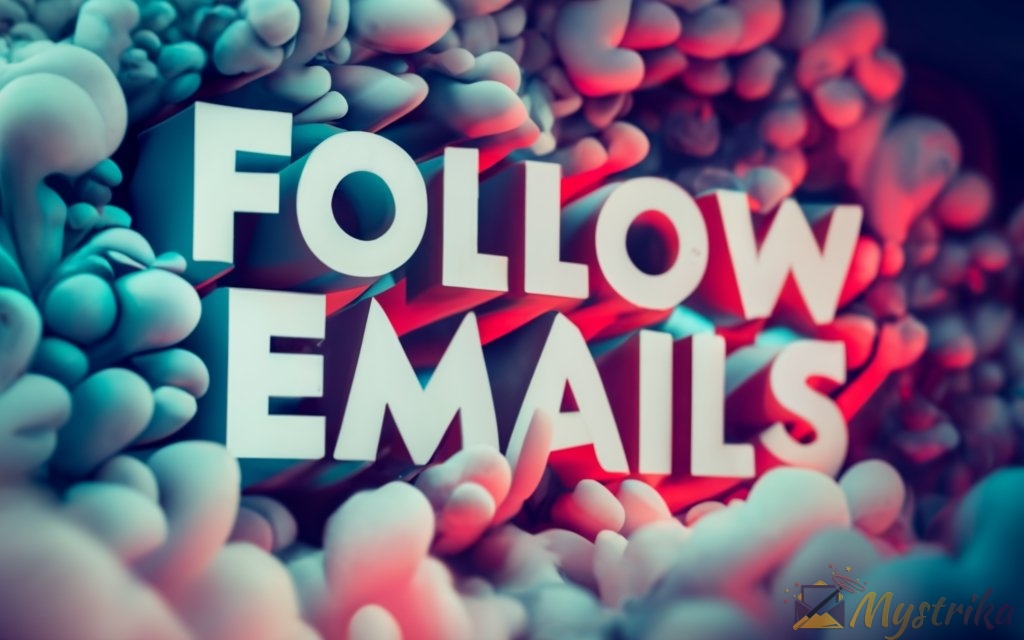 Setting Up Your First Automated Follow Up Campaign
Once you've chosen your follow up automation tool, it's time to put it to work for your first campaign. Follow these steps to ensure success:
Identify Your Audience and Objectives
Start by getting crystal clear on who you are following up with and why. Key questions:
What list will you follow up with? Existing leads or customers? New opt-ins? Website visitors? Be specific.
What is the lead-in offer or call-to-action? A whitepaper? Free trial sign-up page? Understanding the source of your leads is critical.
What persona are you targeting? Map out demographic, role, industry, and psychographic details so you can personalize.
Where are they in the buyer's journey? Are these cold leads just entering your funnel or existing customers nearing renewal? Tailor accordingly.
What do you want recipients to do? Schedule a demo? Make a purchase? Link objectives to your follow up calls-to-action.
What is your timeframe? When do you want to launch and how much time do you have to convert leads?
What is success? Define target metrics like open rate, click-through rate, meetings scheduled, customers acquired, etc.
Getting clear on your audience and campaign objectives informs every downstream follow up decision and helps you measure performance.
Craft Effective Follow Up Messages
With your goals defined, start crafting your follow up emails:
Leverage templates – Use pre-made templates relevant to your goals as a starting point when possible.
Build relevance – Make sure follow ups directly tie to the lead magnet topic and offer clear next steps.
Personalize – Use merge tags, dynamic content, and personal details to demonstrate you're not blasting people.
Add value – Share useful tips, exclusive content, or other forms of value with each follow up.
Keep it short – Follow ups should be concise and scannable. Remove fluff and redundancies.
Direct to action – Every follow up should end with a specific CTA tied to advancing the prospect.
Test and refine – Send drafts to co-workers and optimize before sending to prospects.
Remember, follow ups exist to continue an existing conversation and relationship. Keep that context alive through personalization, relevance, and value.
Set Follow Up Timing and Conditional Logic
With initial drafts complete, map out follow up sequencing:
Determine cadence – How many total touches spaced over what timeframe aligns with your sales cycle?
Specify send criteria – Send based on no engagement, link clicks, form fills, etc. Be precise.
Set follow up stages – Map each individual follow up message to specific triggers, days after prior send, or dates.
Refine with testing – Tweak triggers and timing based on open rate dropoff and conversions from testing.
Add stop criteria – Prevent wasting touches and aggravating recipients by stopping sends after conversions, unsubscribes, etc.
Build in continuity – Connect sequences into an ongoing nurture cadence over time per lead source.
Document workflows – Note details on workflow logic, triggers, content, and changes over time to preserve institutional knowledge.
Sharp follow up timing and smart conditional logic are the key to driving conversions through automation. Put thought into designing sequences as a conversation that builds rapport.
Import Contacts
With your workflows mapped, it's time to import recipients. Be sure to:
Organize and deduplicate – Clean your list first to remove irrelevant, outdated, or duplicate entries that waste sends.
Verify email validity – Run your list through email validation to catch typos and invalid addresses that will trigger bounces.
Add custom fields – Bring in all data you need to personalize and segment beyond just names and email, like company, title, lead source etc.
Sync with your CRM – Import directly from CRMs when possible or export CRM data cleaned up.
Review consent and compliance – Confirm all recipients have opted in and comply with regulations like CASL and GDPR.
Segment – Use lead attributes to divide recipients into groups for tailored messaging when appropriate.
Follow automation is only as good as the lists fueling it. Take time upfront to ensure you are starting with optimized, consented data.
Set Up and Test the Campaign
With all the pieces in place, it's time to configure your workflow in your tool. Be sure to:
Create the campaign shell – Build the campaign framework with your configured follow up stages in the tool.
Link to the offer – Connect the entry point like your opt-in form to trigger the sequences.
Insert messages – Paste your crafted follow up emails into the mapped sequences and stages.
Configure settings – Double check all your conditional logic, stop criteria, timings, etc. are configured.
Send test runs – Send test sequences to co-workers to validate the workflow operates as designed.
Review rendering – Have co-workers forward test sequences back to review rendering across different inboxes.
Refine as needed – Tweak any messages or settings based on test feedback.
Thoroughly testing before launch prevents easily avoidable errors and optimizes performance out of the gates. Don't skip this step.
Analyze Performance and Optimize
Once your campaign is live, dig into the reporting and analytics:
Review engagement metrics – Follow open, click, bounce, and unsubscribe rates over time. Watch for dropoff.
Analyze conversions – Are contacts converting after specific follow up stages?
Monitor lead scores – See if later follow ups increase scores as expected.
Check deliverability – Confirm most messages hit the inbox and have low spam scores.
Segment analytics – Spot engagement differences across lead sources, titles, regions, etc.
Optimize messaging – Try different subject lines, send times, or CTAs for stages with low performance.
Refine workflows – Adjust triggers, add/remove stages, and tighten/loosen cadence as needed.
Improve lists – Remove or suppress disengaged and irrelevant contacts.
Follow up automation enables easy testing and refinement over time. Let data guide your optimization to maximum results.
Ongoing Results
With your first campaign complete, the results should quickly prove the power of follow up automation in surfacing more opportunities and driving conversions from leads already in hand. Use lessons learned to inform future sequences. Over time, you will perfect timing, relevant messaging, and ideal paths through your funnel to turn automation into your best salesperson.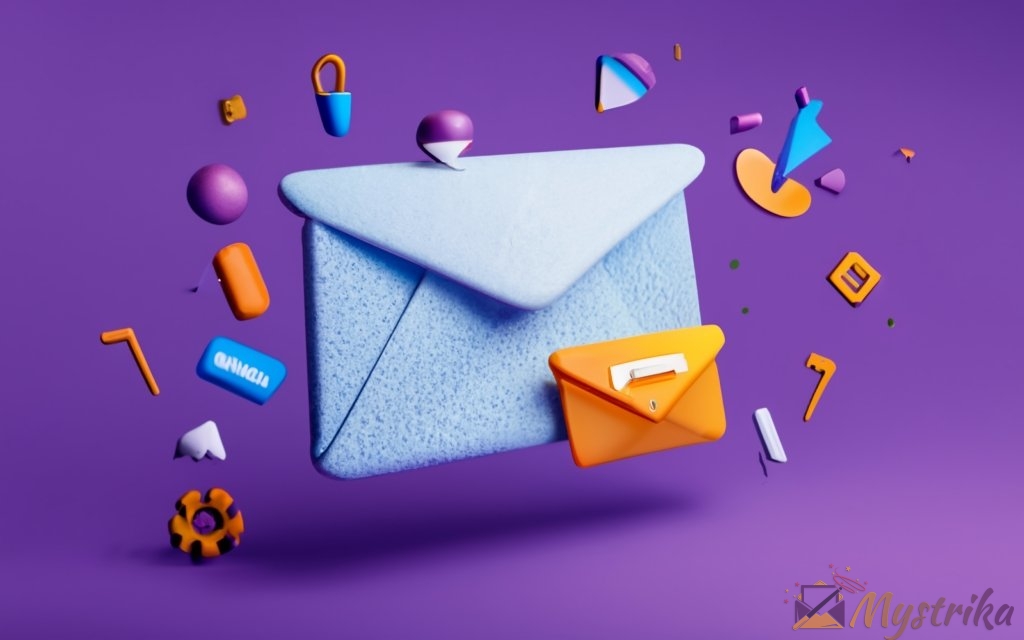 Email Follow Up Automation Best Practices
Once you have the basics of follow up automation down, you can maximize your results by deploying best practices:
Personalize Messages
Generic batch-and-blast email fails today. With automation, you have no excuse for not personalizing messaging. Be sure to:
Use merge fields – Insert first name, company, title, location, interests, etc.
Add custom fields – Capture and merge any useful data for personalization.
Leverage triggers – Send contextually relevant messages based on recipient actions.
Segment and split-test – Customize sequences for different lead attributes and personas.
Recommend based on history – Use CRM data to reference past interactions and preferences.
Trigger based on events – Follow up on key events like closed deals, cases, webinar sign-ups, etc.
Wish happy birthday – Import birthdays from your CRM to delight with personal touches.
With personalization, you demonstrate you are reaching out to specific individuals rather than just blasting the masses.
Balance Persistence and Professionalism
You want to be persistent without being pesky. Use these tips to walk that line gracefully:
Vary messages – Don't repeat the same exact messaging each follow up. Keep it fresh.
Shift focus – Go broader by following up about industry news vs. a hard product pitch.
Share varied resources – Send different collateral like ebooks, templates, videos over time rather than the same assets repeatedly.
Limit sequences – Keep total follow up sequences to what's reasonable for your industry, 3-5 touches over 7-15 days typically.
Observe unsubscribes – If recipients increasingly unsubscribe from sequences, you are being too aggressive.
Watch spam complaints – If emails land increasingly in spam, your account may be at risk.
Provide opt-out – Always include a one-click unsubscribe option as required by CAN-SPAM.
Respect opt-outs – Immediately remove anyone who opts out from your lists. No exceptions.
Err on the side of a softer sell focused on being helpful vs. pushy. Recipients should see you as an advisor rather than just another sales rep blasting them.
Include Calls-to-Action
While adding value through education is crucial, always give your recipients clear direction on actions that advance the relationship.
Give next steps – Close each message by guiding them to a next step, even just to continue a conversation.
Point to offers – Redirect them to your lead magnet, trial signup, or other promos.
Direct to key pages – Send them to pricing, contact, or other pages to move them down the funnel.
Promote exclusives – Offer special discounts, content, or incentives for taking action.
Make it urgent – Without fabricated pressure, note scarcity and value in acting now rather than later.
Simplify response – Make it easy to reply with any questions or simply say "I'm interested."
Use smart links – Trackable links let you monitor engagement and follow up accordingly.
Follow ups drive action. Give clear, clickable calls-to-action and make responses frictionless.
Follow Up Across Channels
While email is efficient to automate, look for opportunities to follow up across complementary channels when appropriate.
Send direct mail – Mail hard copy letters, postcards, or brochures to stand out.
Add SMS – Request mobile numbers to send follow up text messages.
Personalize ads – Use tracking pixels to serve ads after email sequences.
Meet at events – Look for relevant conferences or meetups to connect face-to-face.
Swap social media – Find them on Twitter or LinkedIn to start a relationship.
Provide phone call – For hot leads, pick up the phone to establish rapport.
Send video – Record personalized video messages to share or leave voicemails.
Go live – Host webinars, demos, and workshops to re-engage recipients.
Expand your outreach palette across channels that recipients already frequent. Just stick to any permissions and preferences they've defined.
Track Recipient Engagement
Leverage the detailed tracking and analytics available in automation tools:
Monitor opens – Open rates show if your messages are getting seen at all. Watch for drop off.
Review clicks – Click-through-rates reveal if your CTAs resonate.
Check conversions – Gauge effectiveness by measuring conversions driven by sequences.
Pay attention to replies – Personal replies show warmer engagement vs. silence.
Note unsubscribes – Growing unsubscribes indicate irritation.
Watch spam reports – Spam complaints put sending reputation at risk.
Check lead score changes – See if sequences correlate to hotter prospect engagement.
Review notes – Check CRM records for any direct prospect feedback.
Robust tracking ensures you know what works. Refine based on recipient actions vs. guesswork.
Continuously Refine Based on Results
Treat your first campaign as a baseline. Leverage what you learn to improve:
Change cadence – Increase/decrease follow up frequency based on engagement dropoff.
Refine segments – Send different sequences by segment if some underperform.
Test new incentives – Try different discounts or gated resources if offer grows stale.
Optimize CTAs – Try new CTAs if clicks are low.
Update workflows – Refine triggers, timing, and logic to better match the buyer's journey.
Enhance lists – Prune inactive contacts and enrich data.
Shift creative – Test new subject lines, designs, and content formats if engagement wanes.
Set goals, benchmark performance, form hypotheses, test changes, rinse and repeat. Continual optimization is the key to long-term automation success.
Make it a Virtuous Cycle
When done right, follow up automation is a flywheel. Better leads and conversions provide more revenue to reinvest in refining your systems. In turn, those improvements deliver better results. Rinse and repeat to build unstoppable sales momentum.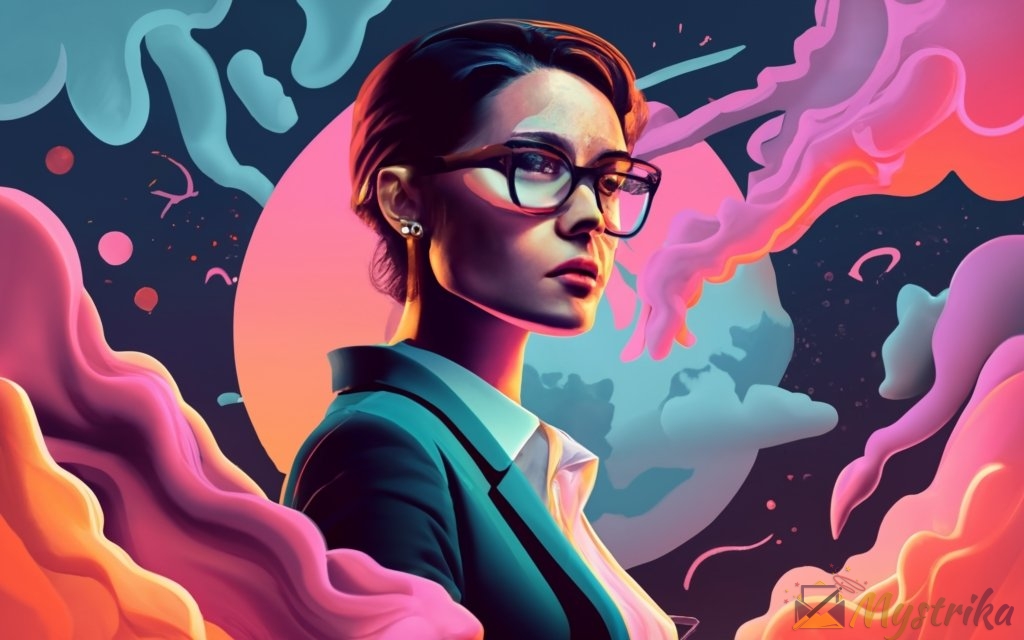 The Future of Email Follow Up Automation
Follow up automation has already evolved tremendously in capabilities and adoption. Here are some key areas of innovation to expect next:
Integration With Predictive Analytics and AI
Current follow up automation is largely rules-based. Recipient does X, trigger follow up Y. This will increasingly shift to dynamic workflows powered by artificial intelligence.
Predictive lead scoring – Rather than assign static scores to activities, AI will analyze customer journeys to build predictive models forecasting conversion likelihood based on profile and engagement patterns. Workflows will proactively reach out to "at risk" leads most likely to churn or go cold without personalized intervention.
Sentiment analysis – Natural language processing will help assess tone, satisfaction, and intent from email and call transcripts to route leads for additional nurturing or escalation as needed based on emotional state.
Accelerated testing – AI will simulate outcome permutations to model the optimal combination of contact strategy, frequency, incentives, and messaging for each persona.
Real-time recommendations – Based on deep learning across millions of conversations, AI will provide dynamic coaching to optimization follow ups in the moment tailored to each prospect's profile and past responses.
Sophisticated predictive analytics will enable hyper-relevant outreach timed precisely when recipients are most receptive. The technology will surface insights humans could never detect on their own from mountains of data.
More Personalized, Contextual Follow Ups
Basic personalization like adding first names will no longer suffice. Next-gen capabilities include:
Predictive content – AI will generate dynamic content on the fly tailored to the prospect's role, interests, company, location, past interactions, and other dimensions.
Two-way chatBOTs – Bots will have natural language conversations with leads to nurture interactively.
Real-time notifications – Trigger follow ups based on observed visitor behavior like reading a specific blog post or viewing certain web pages.
Total cross-channel continuity – Consistent messaging across every touchpoint from initial click to email to mobile push notification and in-app messaging. Recognizes people across devices.
Location-based – Blends digital data with real-world like nearby conferences or office visits to coordinate physical/digital follow up.
Follow ups will transform to real-time, omnichannel conversations that intimately adapt to each person and situation like a perceptive human assistant.
Omnichannel Coordination
Point solutions for automating email, social media, and SMS will give way to platforms coordinating sequencing across all channels based on integrated data and responses.
Unified dashboards – See all past interactions and responses across every channel in one timeline view to inform next best actions.
Cross-channel workflows – Build sequences that start with a series of emails, prompt a SMS if no response, follow up via social media direct messages, and finally provide a personalized video.
Direct integrations – Enable creating an email follow up from directly within a social platform and vice versa rather than relying only on rule-based workflows.
Relationship-based – Orchestrate consistent conversations vs. isolated interactions based on relationship stage like prospect, trial user, early customer, longtime loyalist.
Omnichannel coordination will help manage relationships holistically long after the initial conversion. Automation will track, update, and message contacts seamlessly via their preferred channels.
Focus on Lifecycle Marketing
Basic sales follow ups will expand to more sophisticated lifecycle campaigns that adapt to each stage.
Loyalty and retention – Automated incentives and perks for existing customers based on purchase history and predicted lifetime value.
Usage-based optimization – Follow ups recommending certain features based on product usage data.
Milestone celebration – Celebrating anniversaries, referrals, and other engagement milestones.
Pre-emptive support – Proactive technical support suggestions based on error patterns.
Community curation – Follow ups highlighting related user content like knowledge base articles.
Renewal and re-engagement – Win-back campaigns for at-risk accounts tailored to why they are likely to churn.
Lifecycle follow ups will keep customers continually engaged versus leaving them adrift post-conversion and at risk of switching to competitors.
The Personalization Imperative
These innovations all boil down to the fundamentals of automation—the right message, to the right person, at the right time, via the right channel. Advances in predictive intelligence will help brands achieve mass personalization and contextuality at scale.
Follow up automation will transform from simplistic rule-based workflows to AI-powered conversations that understand people as well as their best sales reps could traditionally. As technology improves connections between businesses and consumers, the line between automated and human interfaces will increasingly blur.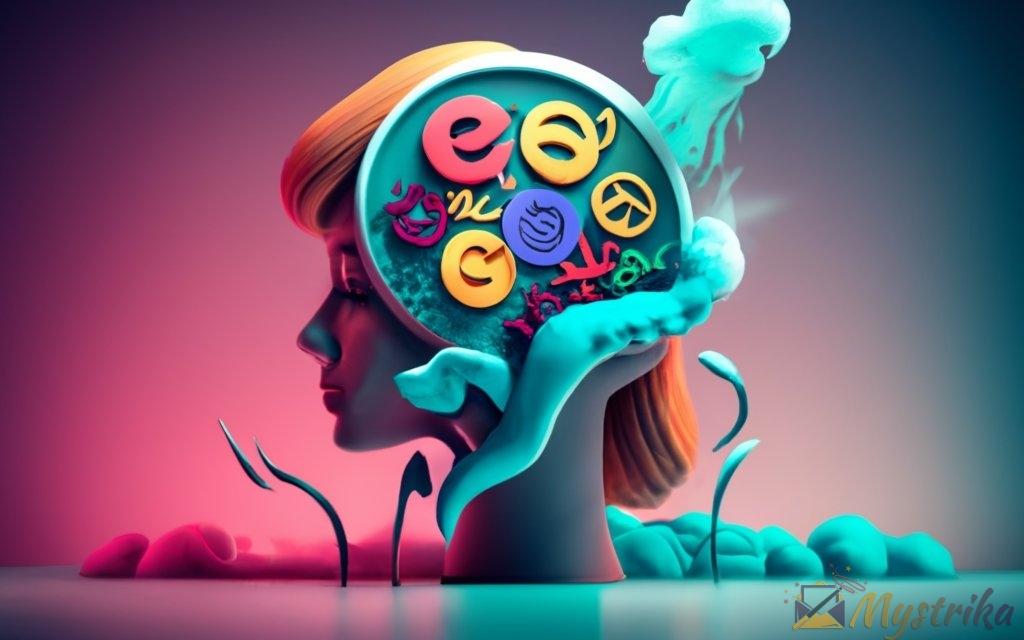 Frequently Asked Questions About Email Follow Up Automation
Let's review some common questions around follow up automation:
How often should you send follow up emails?
There are no hard rules on ideal follow up frequency. It depends on:
Industry norms – SaaS sales often follow up more aggressively than B2B enterprise.
Lead source – Follow up faster to capitalize on inbound interest versus cold outreach.
Persona – Executive roles tend to require more spaced out nurturing than front-line prospects.
That said, a common starting cadence is:
Follow up 1: Immediately after lead submission
Follow up 2: 2 days later
Follow up 3: 4 days later
Follow up 4: 1 week later
Follow up 5: 2 weeks later
Adjust as needed based on open rates, clicks, and conversions to find your ideal pacing. Just be sure not to overwhelm recipients.
How do you write effective follow up emails?
The keys to great follow up messaging are:
Personalization – Use merge fields and custom data to demonstrate familiarity.
Relevance – Directly tie back to your original conversation and offer.
Value – Share exclusive tips, deals, content.
Calls to action – Provide clear direction on next steps to progress the relationship.
Persistence, not pushiness – Be helpful, not salesy.
Clarity – Use clear subject lines and scannable formatting.
Testing – Try different approaches and polish based on data.
Follow ups should advance conversations rather than restart them cold each time. Make prospects look forward to your messages.
How do you automate CRM email follow ups?
Most CRMs like Salesforce, HubSpot, and Zoho provide native follow up automation or integrate with third-party tools. Here are the general steps:
Install app – Add a follow up app like Mystrika or Woodpecker to your CRM if needed.
Import recipients – Sync email lists from the CRM into the tool.
Track engagement – Record opens, clicks, and replies in the CRM for each recipient.
Build sequences – Create conditional follow up workflows based on those engagement metrics.
Set actions – Log CRM tasks and appointments from follow up messages.
Update records – Change lead status automatically as they move through sequences.
Segment and tag – Apply labels and segments in the CRM based on follow up engagement.
The combination of CRM data and multi-channel follow up automation makes coordinating personalized nurturing at scale possible.
What are common follow up automation triggers?
Popular triggers to send follow up emails include:
No reply after X days
Email sent
Email opened
Link clicked
Page visited
Form submitted
Online chat
In-app behavior
Lead score range
CRM field value
Integration event
Custom event code
Mix and match different triggers to create advanced workflows tailored to how each persona engages.
How do you import contacts for follow up sequences?
To run effective follow up campaigns, first clean and organize your lists:
Remove duplicate contacts
Delete irrelevant records
Verify email accuracy
Add custom fields
Tag with attributes and interests
Segment by persona, source, etc.
Scrub for permissions and compliance
Then import directly into your chosen tool via:
CRM sync
Email integration
Bulk CSV upload
Copy and paste
Web forms
Landing pages
API integration
Solid list hygiene fuels hyper-targeted, high-performing follow up automation. Take time upfront to ensure quality recipient data.
How do you measure the ROI of follow up automation?
Important metrics to quantify ROI include:
Increased sales from followed up leads
Larger average deal sizes
Expanded customer lifetime value
Lower cost per converted lead
Email open, clickthrough, and reply rates
Reduced sales team manual follow up time
Compare program costs to the incremental sales driven by follow up automation. The above metrics reveal whether your investment paid off.
Other relevant questions:
What is email follow up automation?
Email follow up automation is using software to automatically send scheduled, recurring, and triggered follow up messages after an initial email campaign. It handles the follow up process without manual effort.
How does follow up automation work?
Follow up automation tools allow you to create sequences of emails that will be sent out automatically based on time delays or rules you set upfront. For example, you can specify that a follow up is sent if a prospect doesn't open your first email within 3 days.
What are the benefits of automating email follow ups?
Key benefits include increased efficiency, consistent nurturing, scalability, higher response rates, and greater marketing ROI. Automation handles tedious follow up tasks so you can focus on strategy.
What email follow up automation features should I look for?
Key features include pre-built templates, custom workflow builders, conditional logic based on engagement, time-based sending, stop criteria, task creation, analytics, and CRM integrations.
How do I choose the right follow up automation tool?
Look for a tool that matches your use cases and integrates with your tech stack. Assess the features, ease of use, deliverability capabilities, customer support, and pricing model.
What are best practices for follow up automation?
Best practices include personalization, sending value, clear CTAs, cross-channel follow up, diligent tracking of engagement, and continuously optimizing campaigns based on data and testing.
How do I set up my first automated follow up campaign?
Start by identifying your goals and audience, crafting effective messages, mapping your conditional logic, importing and cleaning your lists, configuring workflows in your tool, testing, and analyzing performance post-launch.
How can follow up automation help my business?
Consistent, personalized follow up converts more leads into customers, increases customer lifetime value, reduces sales team workload, and provides greater marketing ROI. Automation scales high-touch nurturing.
What does the future hold for follow up automation?
The future lies in AI-powered conversations, predictive analytics, omnichannel coordination, and contextual messaging tailored to each individual based on historical data and real-time behaviors.
Continual Optimization is Key
The most common thread across these FAQs is that precision follow up automation is an iterative process. Start simple and continually refine using data and testing to maximize value.
Conclusion
If this guide has made one thing clear, it is that consistent, personalized, and automated follow up is perhaps the most crucial ingredient driving sales and marketing success that is overlooked.
Without diligent, structured nurturing and conversations that build relationships over time, brands struggle to cut through the noise and convert cold prospects into delighted customers. Follow ups make the difference between one-off transactions and lifetime loyalty.
Yet doing follow up right is extraordinarily challenging manually. It requires superhuman discipline, organization, and thoughtfulness applied individually to each and every prospect.
Thankfully, marketing automation platforms make achieving this level of high-touch engagement at scale possible. When combined with dynamic content, multi-channel coordination, and CRM integration, automating follow ups enables brands to deliver experiences as memorable as their best salesperson.
So where to go from here?
First, internalize core concepts:
Relevance is mandatory – Follow ups must continue an existing conversation threaded back to the original interaction and offer. Generic blasts are spam.
Consistency matters – The key is persistent nurturing according to a defined timeline and cadence matched to how each persona prefers to engage. Avoid follow up gaps.
Personalization rules – Everyone craves communication tailored to their specific situation and needs. Segment and customize.
Multichannel is a must – Meet prospects on their preferred contact channels like email, SMS, mobile push, social media, and more.
Value drives results – Provide exclusive deals, content, and insights with each follow up to demonstrate your worth.
Refinement is forever – Continuously improve follow up strategy and workflows based on hard data like opens, clicks, conversions, etc.
Next, choose the automation platform right for your needs and integrate it with your existing sales and marketing stack. Take time to clean your contact data and thoughtfully map workflows. Start with a simple sequence and campaign before building out more advanced nurture streams.
Most importantly, launch that first campaign today. Then continuously refine and expand your automation. With the right foundations and game plan in place, you will be amazed at the leads, conversions, and revenue follow up automation can drive. The technology handles the drudgery while you focus on high-level strategy.
Now get out there, press send, and start more conversations with your future best customers. Consistent, high-touch follow up is the not-so-secret secret weapon of successful brands. It's time to put it to work for your business and reap the rewards.
Key Takeaways
Email follow up automation involves using software to automatically send scheduled, triggered, and recurring follow up messages after an initial email campaign.
Benefits of follow up automation include increased efficiency, consistency, scalability, and higher response rates.
Key features to look for in follow up tools include pre-built templates, custom workflows, conditional logic based on engagement, time-based sending, stop criteria, task creation, and robust analytics.
Top tools like Mystrika, Followup.cc, Gmass, Mixmax, and Woodpecker provide comprehensive follow up automation capabilities.
When choosing a tool, assess its features, ease of use, integrations, deliverability capabilities, scalability, and pricing.
Best practices for follow up automation include personalization, balance between persistence and value, clear CTAs, cross-channel coordination, rigorous tracking, and continuous optimization.
The future of follow up automation lies in integration with predictive analytics and AI for hyper-personalized, omnichannel campaigns tailored to each individual at scale.
Consistent, high-touch follow up is crucial for converting more leads into delighted customers. Automation technology enables this level of engagement without unrealistic manual effort. Here are some frequently asked questions about email follow up automation: