Are you looking to boost pipeline by tapping into untapped markets? As masters of lead generation, business development representatives (BDRs) possess the outreach skills and resilience needed to open doors and expand sales horizons. Join us as we lift the veil on these critical yet often misunderstood sales pros. Learn what truly makes BDRs tick, how to build a dream BDR team, and unleash their potential to accelerate growth.
Whether you're an aspiring BDR looking to level up or a sales leader seeking to maximize business development impact, this comprehensive guide has you covered!
What is a Business Development Representative (BDR)?
A business development representative (BDR) plays a critical role in generating new pipeline and revenue opportunities for an organization. But what exactly does a BDR do?
Definition and Role of a BDR
A BDR is an inside sales position focused primarily on identifying, initiating, and nurturing relationships with potential new customers. Their goal is to drive business growth by bringing in net new opportunities from previously untapped markets, accounts, and channels.
While BDRs often support the wider sales team, they are not responsible for closing deals. Instead, a BDR's core responsibilities include:
Prospecting and qualifying new sales opportunities
Initiating outbound sales conversations through cold calling/emailing
Networking to build relationships with key decision-makers
Setting up meetings between prospects and account executives
Passing qualified, sales-ready leads to the closing team
In essence, BDRs specialize in kicking off the sales process and getting their foot in the door. They lay the groundwork at the top of the sales funnel, allowing account executives to take over once opportunities move further down the funnel.
How BDRs Generate New Business Opportunities
BDRs take a targeted, metrics-driven approach to identify and engage potential new customers. Common lead generation activities include:
Conducting Market Research
BDRs continuously research their total addressable market to uncover new accounts, contacts, and sales opportunities. This involves analyzing buyer personas, growth trends, market shifts, and competitor moves.
Building Prospect Lists
By leveraging research and sources like lead enrichment tools, BDRs build targeted prospect lists filtering for key traits like company size, industry, tech stack, and intent signals.
Executing Cold Outreach Campaigns
Cold calling and emailing are staples of the BDR toolkit. BDRs use relentless yet personalized outreach to cut through the noise and engage elusive prospects.
Networking and Events
Hitting the pavement at conferences, social engagements, tradeshows, and local business functions helps BDRs build connections and relationships with prospects.
Social Selling
From LinkedIn lead gen to targeted ad campaigns, social media offers another avenue for BDRs to increase visibility and make initial prospect contact.
Lead Qualification and Nurturing
As prospects engage, BDRs use qualification criteria to identify sales-ready leads for further nurturing and meetings. Less sales-ready prospects are nurtured with relevant information.
Key BDR Responsibilities
The core responsibilities of a high-performing BDR include:
Research
Conducting ongoing market, persona, competitor, and industry research
Uncovering gaps, disruptions, trends, and partnership opportunities
Helping sales leadership identify areas with greatest new business potential
Building new prospect lists for outbound campaigns
Crafting compelling outbound messaging and campaigns
Executing personalized multi-channel outreach at scale
Capturing interest and making initial contact with best-fit prospects
Cold Outreach
Performing relentless yet personalized cold calling and emailing
Crafting scripts and templates that cut through the noise
Experimenting with subject lines, timing, mediums and tactics
Moving prospect conversations forward and capturing interest
Networking
Attending events, conferences, and social engagements
Initiating organic conversations and relationships
Collecting leads and business cards for future outreach
Building a professional brand and increasing visibility
Social Selling
Developing authority and credibility through social media
Researching prospects and initiating contact through social platforms
Running targeted social media ad campaigns to build awareness
Promoting events, content offers, and other lead gen assets socially
Lead Passing
Qualifying inbound and outbound leads using ideal customer criteria
Scheduling and conducting initial discovery calls with prospects
Determining sales readiness and fit, passing top leads to closers
Seamlessly transitioning leads to account executives or SDRs
Business development representatives wear many hats. Their wide-ranging responsibilities span everything from strategic planning to tactical execution.
By mastering this blend of strategic thinking, tactical execution, and
relationship-building skills, BDRs are invaluable growth drivers for any
sales-focused organization. They ensure a robust top-of-funnel by starting
conversations and opening doors to new opportunities.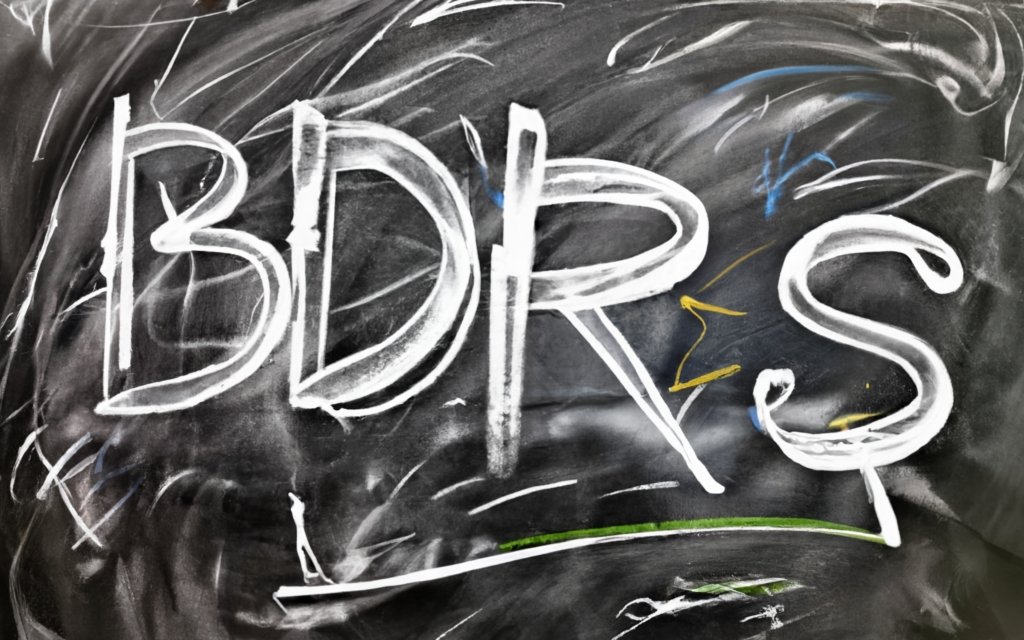 What Does a BDR Do?
So what does an average day look like for a BDR? While no two days are ever exactly the same, here are the core activities BDRs can expect to focus their time and energy on.
Conduct Market Research
The lifeblood of business development is always research. BDRs continuously investigate their total addressable market, diving deep to uncover new prospects, partnerships, disruptions, and opportunities.
This involves activities like:
Analyzing Personas and Buyer Behavior
Understanding key personas like the ideal customer profile allows BDRs to pinpoint where target buyers congregate and how to effectively reach them.
Monitoring the Competitive Landscape
Staying on top of competitors' moves, offerings, and messaging helps BDRs differentiate and provide unique value.
Identifying Market Gaps
Spotting unmet needs or underserved audiences reveals areas ripe for new partnerships, products, or positioning.
Tracking Industry Trends
From emerging technologies to changes in legislation, BDRs keep a pulse on trends that indicate new business potential.
Evaluating New Market Opportunities
Researching expansion opportunities in new customer segments, verticals, regions, or channels is a growth-driving priority.
Reviewing Product Roadmaps
Understanding upcoming releases or features helps BDRs prepare value-driven messaging and campaigns.
Leveraging Intent Data
Signals like website traffic, content downloads, and keyword searches act as "heatmaps" pointing to prospect interest.
Optimizing Search Visibility
Monitoring search rankings and optimizing on-page elements can increase visibility among new prospects.
Ongoing market research empowers BDRs to spot potential opportunities early and devise creative ways to capitalize on them.
Identify and Qualify Sales Leads
With research insights in hand, BDRs synthesize the data to build target prospect lists for lead generation initiatives.
Ideal Customer Profile Matching
Compiling prospects that closely match the ideal buyer persona in terms of demographics, firmographics, technographics, and psychographics.
Buyer Intent Filtering
Zeroing in on accounts and contacts exhibiting known buying signals like relevant keyword searches or competitor visits.
List Building and Enrichment
Leveraging data providers to build targeted lists, appending accurate contact data, and cleansing outdated records.
Lead Scoring and Segmentation
Assigning lead scores based on key traits to segment lists, separating out sales qualified prospects from colder leads needing nurture.
List Validation and Opt-Out Scrubbing
Checking for invalid data, opt-outs, or misaligned contacts helps ensure compliance and optimize response rates.
Campaign Personalization
Personalizing outreach campaigns and nurture streams based on prospect traits and interests demonstrated.
Robust lead qualification and list segmentation is vital for any successful outbound BDR initiative.
Execute Cold Call and Email Campaigns
For BDRs, cold calling and emailing represent the tip of the spear when it comes to initiating new conversations.
Crafting Compelling Messaging
BDRs develop crisp, benefit-focused messaging and call scripts tailored to each target segment and persona.
Optimizing Subject Lines and Email Copy
A/B testing various subject lines and email content formulations helps maximize open and clickthrough rates.
Timing and Cadence Optimization
Testing different days, times, frequencies, and rhythms refines cold outreach cadence for peak response.
Multi-Channel and Multi-Touch Strategies
Omnichannel campaigns that blend calls, emails, social, text, and direct mail create more breakthroughs.
Personalization at Scale
Mail merge and customizable outreach templates allow BDRs to scale and automate personalization.
Metrics Tracking and Analysis
Platforms like dialers and email trackers provide data to analyze performance by channel, rep, campaign, content, etc.
Outreach Message and Medium Refreshing
Continuously tweaking messages and switching up mediums keeps campaigns fresh and combats ad fatigue.
Through relentless yet strategic cold outreach, BDRs expand awareness among previously untapped prospects.
Network to Build Relationships
BDR networking plays a subtle yet influential role in driving new connections.
Event and Conference Attendance
In-person events provide opportunities to organically engage with prospects and decision-makers.
Warm Introductions and Referrals
Leveraging existing relationships to make authentic introductions to new contacts.
Building Rapport and Trust
Taking time for personal chats and learning about contacts' initiatives cultivates relationships.
Content Offers and Swag Exchanges
Offering valuable content assets or promotional items facilitates organic follow-ups.
Contact List Expansion and Data Capture
Collecting business cards and contact details of promising connections for future nurture.
Thought Leadership and Brand Building
BDRs field prospect questions and provide insights, increasing authority and familiarity.
Relationship Tracking and Notetaking
Logging conversation details and key personal info fosters more personalized, contextual outreach.
Though more art than science, networking and events help BDRs build the relationships that power referrals and warm introductions down the line.
Leverage Social Media for Social Selling
Incorporating social media outreach allows BDRs to tap into new channels and audiences. Typical social selling activities include:
Prospect Research on Social Platforms
Identifying key details like initiatives, challenges, and triggers prospects post about publicly.
Targeted Ad Campaigns
Serving relevant offers to segmented prospect groups where they actively spend time online.
Strategic Lead Generation and Nurturing
Using organic posts and paid ads to guide prospects to gated lead gen offers.
Community Building and Engagement
Commenting, sharing, or reacting to posts from prospects to increase familiarity.
Thought Leadership Content Promotion
Sharing valuable insights, how-tos, and industry perspectives establishes credibility.
Executing Campaigns Across Multiple Networks
Tailoring messaging and offers platform specifically for LinkedIn, Twitter, Facebook, etc.
Performance Tracking and Optimization
Monitoring metrics like cost per lead and click-through rates to refine social initiatives.
With its massive reach and audience segmentation capabilities, social media represents an increasingly vital component of the BDR's toolkit.
The overarching goal across these core BDR activities is to identify and engage new prospects primed for a sales conversation. Through research-backed targeting, relentless outreach, strategic networking, and coordinating introductions, BDRs specialize in expanding the horizons of opportunity for sales organizations.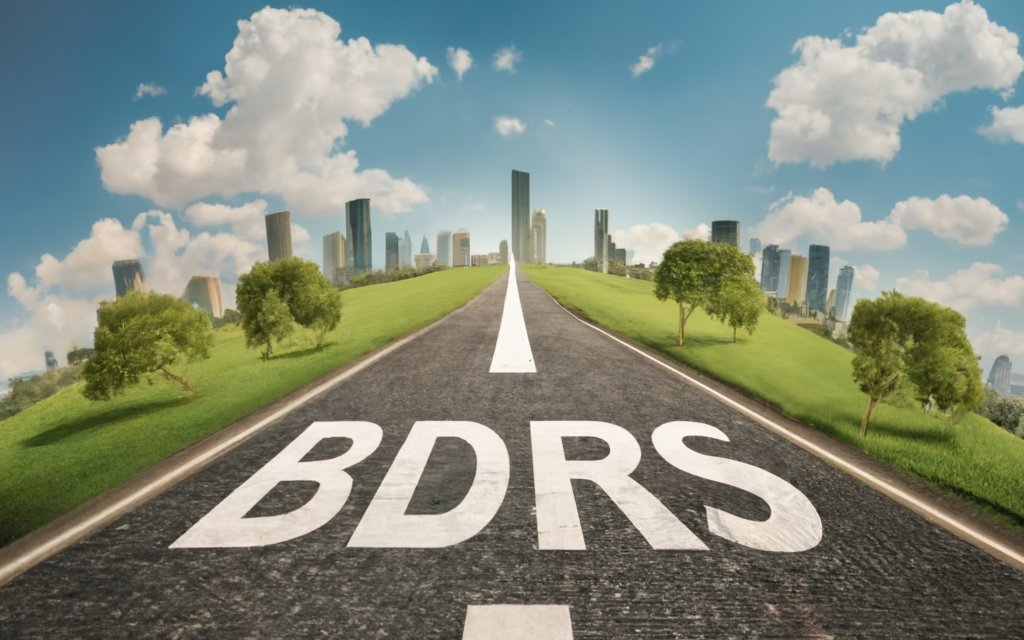 BDR vs SDR – What's the Difference?
BDRs and SDRs — these two acronyms look almost identical at first glance. But despite some overlap, they represent distinct sales roles.
What exactly sets BDRs and SDRs apart? Let's break it down.
SDRs Focus on Inbound Lead Follow Up
SDR stands for Sales Development Representative. The SDR's core responsibility is to qualify and nurture marketing-generated leads that have already shown initial interest in a company's offerings.
Common SDR activities include:
Responding to inbound inquiries like website chats, contact form fills, etc.
Calling and emailing new leads from webinars, content offers, etc.
Scoring and segmenting MQLs based on buyer stage, profile, etc.
Nurturing leads with relevant educational or promotional content
Scheduling demos and discovery calls with promising leads
Transferring sales-ready opportunities meeting SQL criteria to closers
In essence, SDRs specialize in capturing and progressing leads that are already warm. Their expertise lies in moving prospects further through the funnel.
BDRs Specialize in Outbound Prospecting
On the other hand, BDR stands for Business Development Representative. As outlined earlier, BDRs focus primarily on outbound prospecting of net new target accounts.
BDRs drive new pipeline by:
Researching untapped markets and buyer groups
Building targeted prospect lists for cold outreach
Running cold email and cold calling campaigns
Networking, social selling, and executing multi-channel nurture streams
Capturing interest and booking discovery calls
Qualifying and routing new opportunities to account executives
So while SDRs work leads already in the funnel, BDRs specialize in outbound efforts to widen the funnel's mouth.
Similarities and Differences in Skills
Given their different focus areas, BDRs and SDRs require some distinct skills:
Common Skills
Strong communication and presentation abilities
Relentlessness and perseverance
CRM expertise
Sales technology proficiency
SDR-Specific Skills
Lead qualification
Quick rapport building
Opportunity analysis
BDR-Specific Skills
Prospect research
Target list building
Cold outreach
Strategic territory planning
However, both are Junior sales roles focused on the top of the funnel. Neither closes deals, but rather passes opportunities to account executives after initial engagement and qualification.
The biggest distinguishers are SDRs handle inbound warm leads while BDRs drive new outbound opportunities. But together, they expand pipeline potential for the sales organization.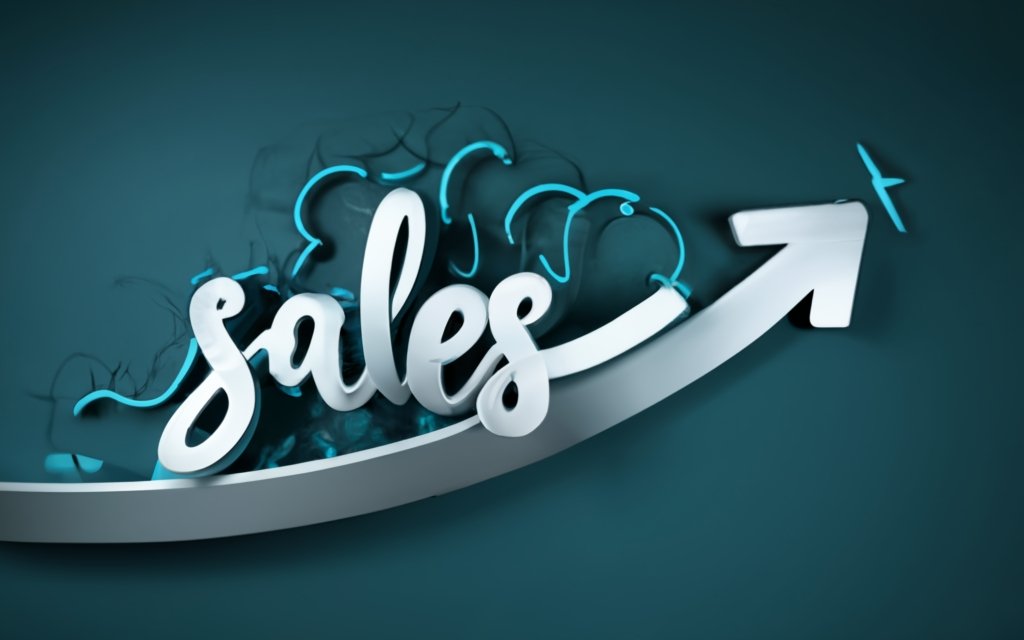 Why Are BDRs So Important for Business Growth?
With their specialized skills and focus areas, BDRs fulfill an invaluable role in the sales engine. Here's a look at why investing in a strong BDR function pays dividends when it comes to business growth:
Generate New Pipeline and Opportunities
First and foremost, BDRs create net new pipeline. They proactively target untapped markets and accounts to open up new business opportunities.
BDRs take a metrics-driven approach to identify subsets within the total addressable market primed for new outreach campaigns. Their analysis reveals market segments and niche audiences that sales may be missing today.
Through meticulous list building, multi-channel nurture campaigns, and relentless yet personal outreach, BDRs drive awareness and interest where little existed previously.
While response rates from cold outreach may seem low compared to warm leads, the audience scale is exponentially larger. BDRs cast a wide net, capturing prospects sales teams could never reach inbound alone.
Over time, the compounding effect of continually adding new prospects and opportunities to the top of the funnel results in hockey stick pipeline and revenue growth.
Specialize in Cold Outreach to Open Doors
BDRs also bring a specific expertise around cold outreach that most closers lack. Executing effective cold calling and emailing campaigns takes practice and dedicated training.
From call rhythms and talk tracks to subject line formulas and email nurture streams, BDRs become specialists in breakthrough tactics to cut through the noise.
This cold outreach skill set would be challenging for individual closers to develop while still meeting sales targets. BDRs make it their mission to master cold outreach, taking that burden off account executives.
With their numbers game mentality, BDRs can test outreach mediums, cadences, and messaging angles at scale to determine what resonates best. Closers benefit from having their most effective cold outreach tactics identified and executed by dedicated BDR team members.
Free Up Account Executives for High-Value Activities
Perhaps most importantly, BDRs alleviate account executives from manual lead gen duties. This enables closers to focus their limited time on high value activities.
Rather than cold calling or researching new prospects, closers can dedicate their efforts to:
Building strategic customer relationships
Crafting detailed opportunity plans
Coordinating key stakeholder meetings
Preparing tailored sales materials
Consultatively selling solutions
Navigating purchase processes
Delivering exceptional customer experiences
The specialized contributions of BDRs and closers combine to drive sales efficiency. BDRs handle lead generation while account executives focus on complex deal progression and closing.
For sales managers, investing in BDRs translates to maximizing the productivity, throughput, and deal sizes of closers. Ultimately, sales organizations with a strong BDR function outperform those that merely rely on inbound lead follow up.
While the positive ROI may not be immediate, building a productive BDR team pays dividends through long term pipeline growth, sales team productivity, and new customer acquisition.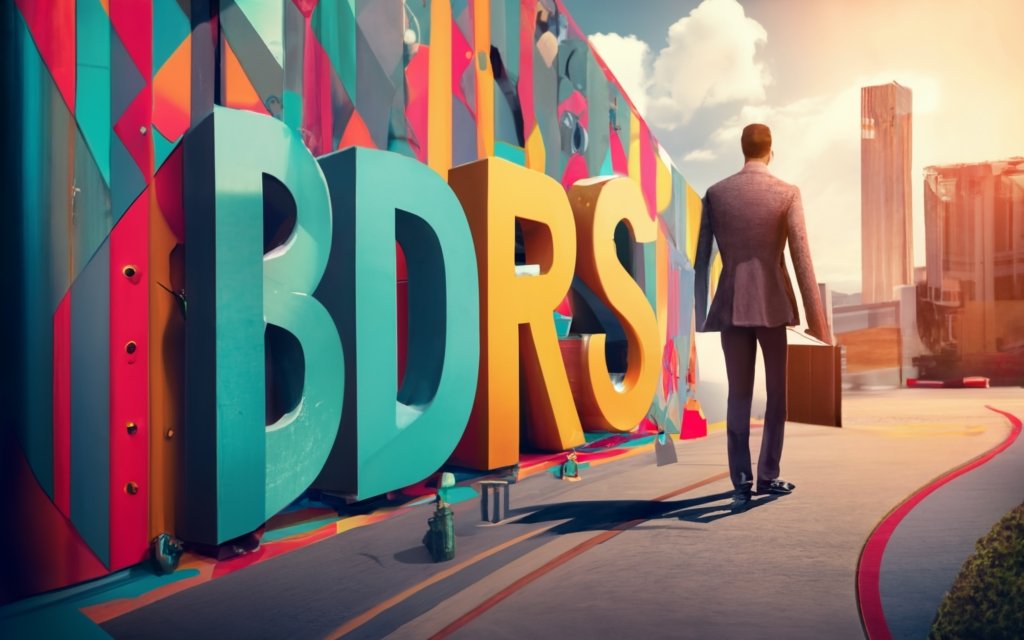 Must-Have Skills to Be a Successful BDR
BDRs play a unique role that demands a blend of strategic thinking, business acumen, communication finesse, and sales tenacity. What does it take to thrive as a top-tier BDR? Here are the most vital skills and attributes shared by high performing reps.
In-Depth Research and Industry Knowledge
First and foremost, stellar BDRs have a strong grasp of their total addressable market, competitive landscape, and industry trends. They invest time continuously researching to identify the ripest opportunities and craft targeted prospect outreach.
Key areas BDRs need to build knowledge in include:
Ideal Customer Profiles
Demographic, firmographic, and technographic traits
Motivations, challenges, and trigger events
Buying processes and stakeholder ecosystem
Preferred outreach channels and engagement style
Market Forces and Trends
Macroeconomic factors shaping demand
Emerging technologies disrupting the space
Evolving customer needs and expectations
Competitor plays, partnerships, and M&A
Company Offerings and Roadmap
Full product/service portfolio and key differentiators
New releases, features, or campaigns on horizon
Future roadmap tied to market trends
Sales Process and Terminology
Common prospect pains and objections
Steps in buyer journey from discovery to close
This market mastery allows BDRs to hold strategic prospect conversations, demonstrate value, and tailor initiatives to capitalize on industry dynamics.
Persistence and Grit
Given the rejection-heavy nature of their role, resilience and work ethic are mandatory for BDR success. Developing a thick skin and ability to take "no's" in stride while putting in long hours is crucial.
Top BDR traits like persistence, determination, patience, and grit stem from intrinsic motivation and commitment to their role's importance. Leveraging motivation techniques to power through tough days comes with the territory.
Bringing energy and a positive mindset day after day despite hurdles demonstrates the tenacity sales organizations need in outbound prospecting team members.
Creativity and Problem-Solving Abilities
Cookie cutter outreach and messaging quickly lose effectiveness over time. The highest performing BDRs counter campaign fatigue through creative strategies that grab attention.
From leveraging humor in cold emails to brainstorming out-of-the-box social selling tactics, BDRs keep campaigns fresh through innovative approaches.
Creative BDRs also shine at addressing prospect problems and objections on the fly. They think on their feet during calls to provide tailored solutions versus robotic script reciting.
Intellectual curiosity fuels their drive to continuously test new ideas and get inside the heads of prospects.
Relationship Building and Communication Skills
Despite limited prospect interaction before lead handoff, customer-centric BDRs focus on making meaningful connections during that short window.
They balance persistence with authentic relationship building through excellent communication abilities. Top BDR skills include:
Active Listening – Capturing prospect challenges, priorities, and values upfront
Rapport Building – Quickly establishing trust through friendly interactions
Storytelling – Bringing messaging to life in compelling and memorable ways
Questioning – Strategically probing to uncover pain points and needs
Objection Handling – Reframing obstacles into opportunities to delight
Tailored Communication – Personalizing outreach while maintaining consistency
Executive Presence – Exuding confidence and professionalism with leadership
Leveraging "people skills" accelerates progress in initial prospect engagements.
Time Management and Organization
Juggling research, campaign execution, prospect follow-ups, and team coordination demands sharp prioritization abilities.
Top BDRs manage their energy and time wisely through:
Regimented Scheduling – Consistent daily/weekly routines
Cadence Tracking – Follow-up tickler systems
Focus Time – Deep work time blocking
Task Automation – Streamlining repetitious administrative work
Lead Tracking – Ensuring no prospect falls through cracks
Quota Monitoring – Regular progress check-ins and forecasting
With military-like execution, BDR time management ties activities directly back to pipeline and revenue targets.
While some skills come more naturally than others, developing this diverse blend of strategic, technical, communication, and productivity capabilities makes BDRs invaluable contributors driving sales growth. These represent the core competencies sales leaders should look for and invest in cultivating within their outbound prospecting teams.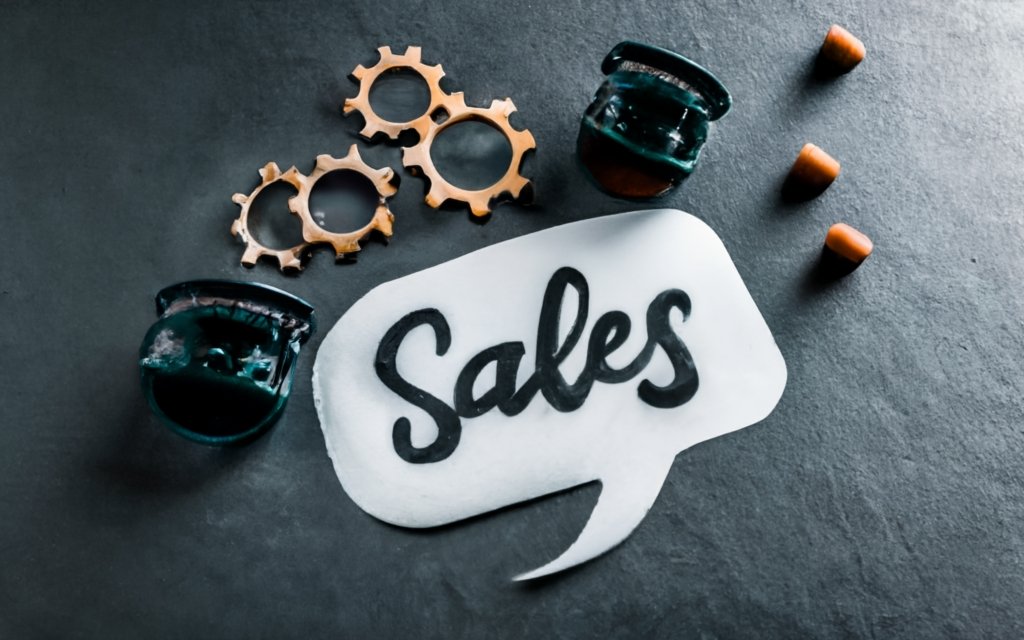 How Do BDRs Move Leads Through the Sales Funnel?
While business development representatives don't normally close deals, they play an invaluable role in nurturing prospects through the initial sales funnel stages. Here's an inside look at the BDR's responsibilities at each phase of the lead lifecycle:
Lead Generation and Initial Outreach
The sales funnel journey begins with BDRs identifying and making first contact with net new prospects through outbound initiatives.
Targeted Prospect Research
Leveraging their market knowledge and tools like lead enrichment, BDRs build prospect lists filtered by attributes like industry, company size, tech stack, etc.
Customized Outreach Campaigns
Campaigns combine cold calls, emails, social outreach, and multi-channel nurture tailored to different prospect segments.
Personalized Breakthrough Messaging
Testing messaging angles helps create outreach that grabs attention amidst the noise.
Initial Engagement
Capturing prospect interest and making that critical first human connection via a call, email reply, etc.
Conversation Advancement
Moving the ball forward through meaningful dialogue demonstrating value.
Strong prospecting combines art and science to cast a wide net and make inroads into untapped markets.
Lead Qualification and Nurturing
Once leads enter the funnel, BDRs gauge their sales readiness and keep lukewarm prospects engaged through thoughtful nurturing.
Discovery Questioning
Asking probing questions helps uncover prospect pain points, priorities, and budget.
Lead Scoring
Rating leads based on criteria like profile fit, role, intent signals, and engagement.
Routing by Sales Readiness
Segmenting prospects into marketing qualified leads (MQLs) vs sales qualified leads (SQLs).
Tailored Lead Nurturing
Providing MQLs with relevant educational or promotional content to advance their timeline.
Timely Follow-Up
Following prescribed cadences for continued conversation advancement.
Thoughtful lead nurturing by BDRs increases sales readiness for fruitful demos and meetings.
Scheduling Meetings and Discovery Calls
As prospects become sales ready, coordinating introductions and next steps is key.
Gauging Interest in Advancement
Listening for buying signals that indicate openness to a demo, call, or briefing.
Making Introductions
Warmly connecting qualified leads to a compatible account executive or closer.
Discovery Call Coordination
Some BDRs handle initial discovery calls themselves before AE hand-off.
Meeting Scheduling
Booking appointments directly on decision-maker calendars based on preferences.
Transition Preparation
Equipping closers with prospect background info to personalize their approach.
Moving prospects seamlessly to the next buying stages enables further lead progression.
Passing Warm Leads to Account Executives
Once sales-ready, leads graduate from the BDR's nurturing hands to the closers.
Sales Readiness Confirmation
Final qualification check ensuring leads align with ideal customer profile.
Process Hand Off
Documented game plan for account executives to advance the opportunity.
**Relationship Initiation **
Starting rapport building between AE and prospect on the right foot.
**Ongoing Collaboration **
BDRs remain involved providing prospect insights and coordinating follow up.
CRM Contact Transition
Moving contacts to AE ownership in CRM to track deal cycle.
This warm hand off saves AEs precious time while equipping them to convert.
Tracking Prospect Lifecycle and Pipeline
Throughout the process, BDRs constantly monitor metrics gauging prospect progression.
Pipeline Tracking
Forecasting and reporting pipeline additions, stage conversions, and velocity.
Outreach Performance Analytics
Measuring contact, response, and appointment booking rates by campaign.
Lead Tracking
Following individuals through their journey via activities, notes, and scores.
Bottleneck Identification
Uncovering sticking points slowing lead progression.
Conversion Benchmarking
Calculating conversion rates and cycle times by lead source and program.
Data-driven BDRs refine strategies to continually improve prospect flow through the funnel.
By mastering this blend of sales prospecting, thoughtful nurturing, and accountability tracking, BDRs skilled at moving leads generate the lifeblood of pipeline growth. Their unique contributions enhance sales efficiency, providing a scalable framework to feed the funnel's front end and grow revenue.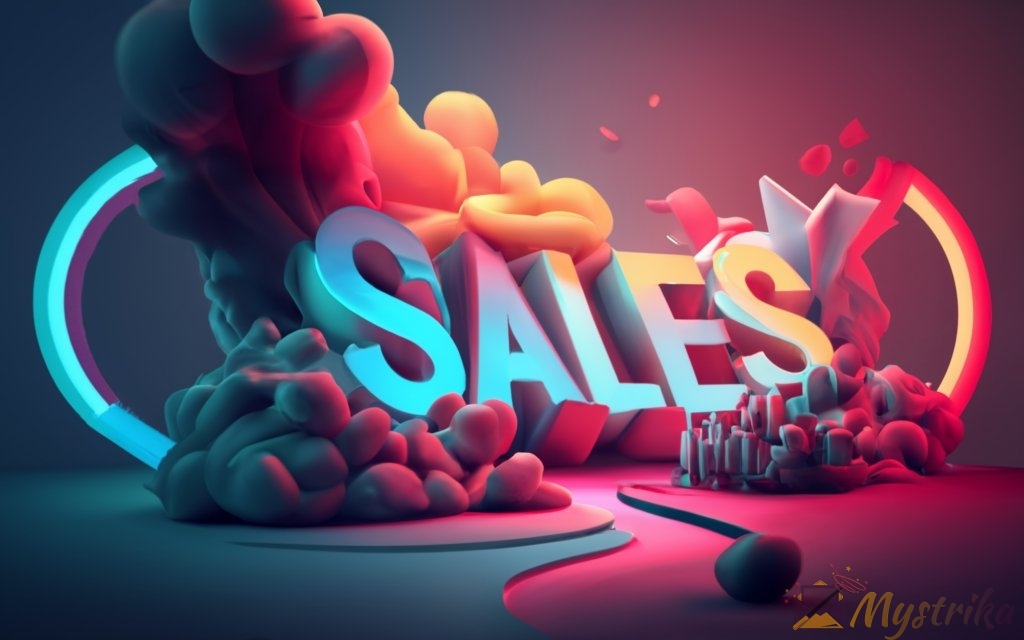 Best Practices for Hiring Top BDR Talent
Building a team of A-player BDRs gives sales organizations a vital competitive edge. What should managers look for when recruiting business development all-stars? Here are proven strategies to attract and retain outstanding BDR talent:
Ideal Backgrounds and Qualifications to Look For
While aptitude and drive matter most, certain backgrounds tend to groom stronger BDR candidates:
Sales Experience – Past success in closing, outbound prospecting, or inside sales roles. Look for quota attainment and campaign metrics.
Inbound SDRs – Their qualification abilities readily transfer to initial prospect screening.
Recent College Graduates – Energetic learners demonstrating sales club or internship success.
Relevant Degrees – Degrees in marketing, communications, business, sales management, etc.
Competitive Athletes – Sports build the resilience, motivation, and work ethic essential for BDRs.
Customer-Facing Roles – Past jobs in retail, restaurants, etc. build communication skills.
Referrals and Internal Transfers – Leverage star employees' trusted networks and promote from within.
Ideal candidates combine raw sales talent with training in relevant fields demonstrating passion and grit.
Screening for Key Hard and Soft Skills
The interview process should assess both business acumen and intrinsic traits:
Hard Skills
Prospecting capabilities
Familiarity with sales tech stack
Data analysis abilities
Project management skills
Multitasking and time management
Proficiency with CRM, dialers, social media
Soft Skills
Persistence and resilience
Work ethic and motivation
Creativity and problem-solving
Communication and listening
Research, learning, and critical thinking
Teamwork and collaboration
Multistage interviews, assessments, and roleplaying exercises help vet candidates thoroughly.
Set Realistic Performance Goals and Offer Competitive Compensation
Be clear from the outset on performance expectations along with rewards for hitting goals.
Base Salary vs Commission
Balance a livable base pay with commissions tied to activities completed and pipeline generated.
Quota Setting
Collaboratively set ambitious yet achievable quotas on metrics like calls made, emails sent, and meetings booked.
Ramp Period
Give new BDRs time to learn the ropes through a structured onboarding program before expecting full quota.
Leaderboards and Contests
Foster team spirit through public displays of friendly competition on goals met.
Career Progression
Lay out a path to more senior sales or leadership roles for top performers.
With the right incentives and support systems in place, A-level players can thrive.
Provide Ongoing Training, Coaching and Development
Ramp BDRs up for success through comprehensive enablement:
Formal Training Programs
Structured onboarding curriculum on sales methodologies, tools, and industry basics.
Shadowing Top Reps
Exposure to observing successful BDR techniques applied directly boosts practical skills.
Daily Coaching and Feedback
Work side-by-side at first to correct issues in real time until habits form.
Skills Development Tracking
Document strengths and gaps through assessments for targeted coaching.
Peer Best Practice Sharing
Cultivate team-wide growth through collaborative ride-alongs, film reviews, and group skill work.
Ongoing Learning Opportunities
Send engaged BDRs to industry conferences, events, and networking opportunities.
With continuous skills development, BDRs better nurture prospects and represent your brand.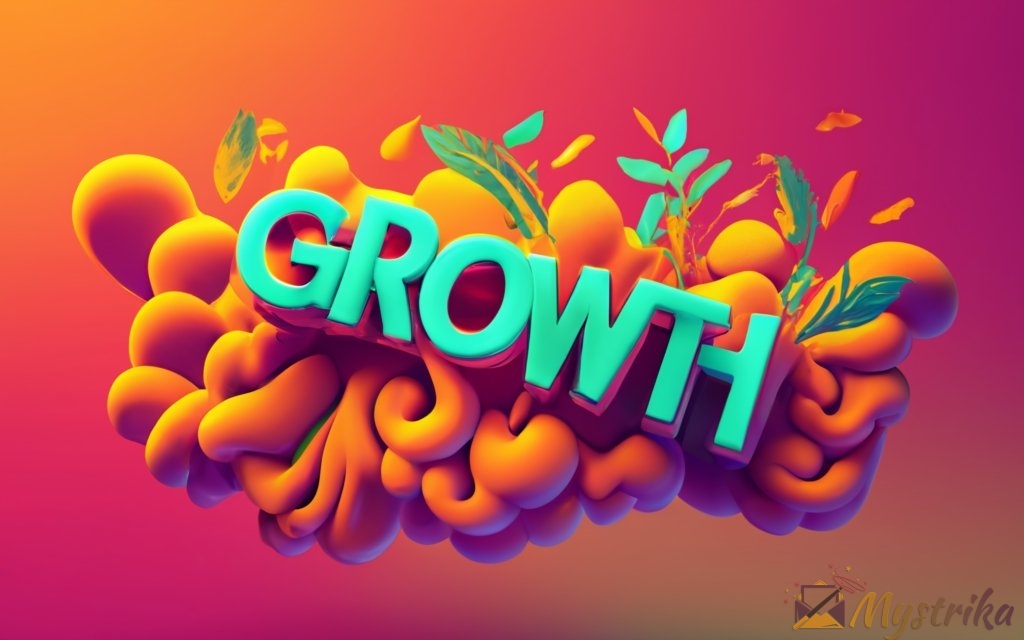 How to Measure BDR Performance and Productivity
What gets measured gets improved. That's why tracking the right BDR productivity metrics provides visibility into what's working while highlighting areas for growth.
Here are the key performance indicators (KPIs) sales leaders should monitor:
Leads Generated and Meetings Set Per Week/Month
At a macro level, track the volume of new prospect names and discovery calls BDRs drive over time.
Lead Volume Generated
Total contacts identified and engaged on a weekly or monthly basis. Helps gauge market penetration.
Qualified Leads Passed to Sales
Number of sales-ready prospects transitioned to account executives per time period. Measures lead nurturing effectiveness.
First Meetings/Calls Booked
Quantifies new pipeline creation and scheduling conversion rates.
Meetings Per First Outreach Contact
Reveals how efficiently reps convert cold touches into prospect conversations.
Setting activity quotas around these metrics incentivizes consistent pipeline development.
Lead to Opportunity Conversion Rates
Conversion metrics reveal how proficiently BDRs nurture prospects into qualified opportunities.
MQL to SQL Conversion %
Shows success transforming marketing qualified leads into sales qualified prospects.
First Call to Opportunity %
Quantifies ability to advance prospects from the initial call to an opportunity stage.
Lead to Opportunity Cycle Time
Tracks how quickly BDRs progress leads through sales stages to become opportunities.
Higher conversion rates signal better lead nurturing and qualification capabilities.
Outreach Touchpoints and Response Rates
Engagement metrics demonstrate how effectively BDRs capture prospect attention.
**Contact Rate **
Percentage of outreach messages (emails, calls, texts, etc) prospects respond to.
No Reply Rate
Reflects the messaging, targeting, and follow-up cadence refinement needed.
First Contact to Response Time
Measures how quickly reps prompt a reply to their initial outreach.
Touches Needed for Reply
Reveals prospect engagement progression from cold to warm.
As outreach breakthrough rates grow, so does pipeline.
Qualified Opportunities Passed to Sales Team
The volume and deal size of opportunities demonstrate late-stage qualification capabilities.
Number of Opportunities Created
Tracks the funnel's depth and breadth.
Average Opportunity Deal Size
Qualifying higher lifetime value accounts creates enterprise growth potential.
Sales Accepted Opportunities
Proof that leads meet the bar for account executive follow up.
These opportunity metrics indicate whether BDRs properly identify and vet accounts with real revenue potential.
Sales Pipeline and Revenue Generation Influenced
Finally, correlate BDR prospecting activities with downstream pipeline and revenue.
Net New Pipeline Created
Aggregate deal value attributed to new BDR opportunities sets the foundation for growth.
Pipeline Assisted
Total pipeline influenced through BDR channels like referrals and social selling.
Sales Cycle Compression
Faster coordinator-to-close turnaround results from qualified SQLs.
Revenue Per Rep
Ultimate measure of productivity for forecasting and scalability.
While indirect, these bottom-line metrics reveal the financial contribution BDRs make through robust prospecting.
Monitoring this blend of volume, efficiency, and revenue KPIs ensures BDRs align to and accelerate broader sales targets. The most effective leaders set targets stretching reps just beyond their comfort zone.
They also analyze the data to uncover training gaps and repeat what works. With a data-driven management strategy, sales organizations can empower business development teams to maximize their impact.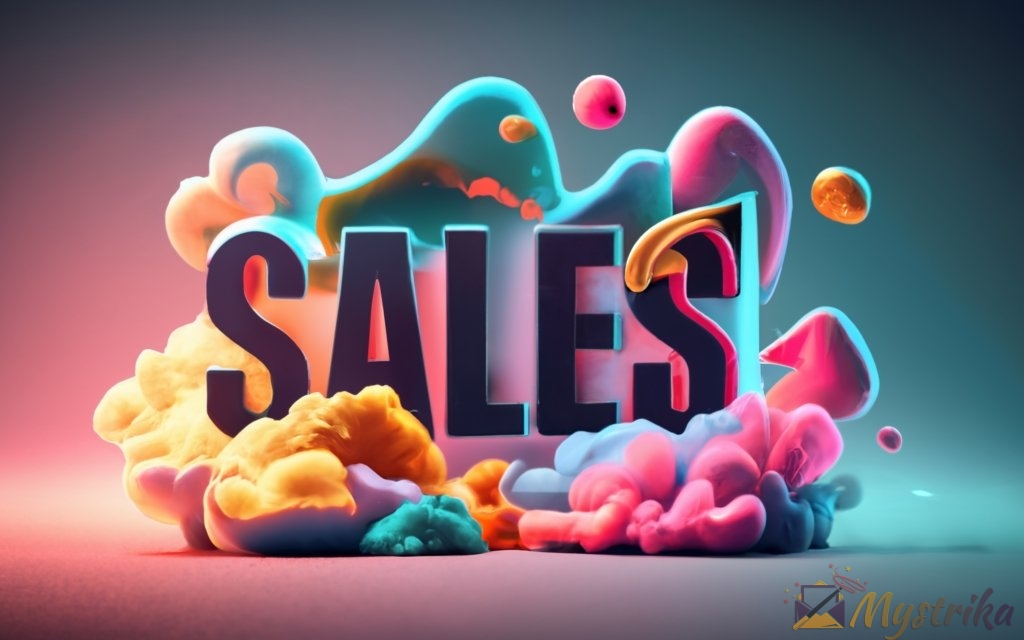 Tips to Improve Your BDR Team's Effectiveness
With the right strategies, structures, and tools in place, BDR managers can build an unstoppable prospecting machine. Here are techniques to get the most from your outbound reps:
Provide Clear Goals and Daily Structure
BDRs thrive under clarity, consistency, and cadence. Set them up for success through:
Activity Quotas
Minimum daily/weekly targets for calls made, emails sent, conversations advanced, meetings set, etc.
Defined Daily Priorities
Start each rep's day by outlining 2-3 focus key activities.
Consistent Schedule
Balance prospecting, research, training, team meetings, and admin time daily.
Cadence Guidelines
Document optimal nurturing sequences for follow up consistency.
Pre-Call Rituals
Help reps start strong through morning motivation sessions.
With structure and measurable goals around key pipeline building activities, BDRs work purposefully.
Ensure Messaging and Offers Resonate
Equip reps with campaigns that spark interest among prospects.
Refine Core Value Propositions
Work iteratively to hone positioning around key buyer pains and use cases.
Craft Targeted Campaigns
Tailor messaging, offers, and follow ups to different segments for relevance.
Consult Prospects on Improvements
Use feedback to strengthen weak points in outreach resonance and presentation.
Highlight Social Proof and Credibility
Weaving in client logos, results data, and reviews boosts credibility.
Leverage FOMO
Create exclusivity and urgency around time-bound offers.
Fine-tuning messaging and collateral improves campaign effectiveness over time.
Automate Outreach Tasks for Efficiency
Leverage technology to streamline repetitive administrative work.
Bulk Email/Text/Social
Scale personalized outreach through merge fields for name, company, role.
Schedule automatic touchpoint reminders based on no reply.
Lead Enrichment
Automate appending missing or outdated contact data.
Data Validation
Automatic identification of bounced emails or disconnected numbers.
Performance Tracking
Eliminate manual data entry through tools integrating with CRM.
Process automation maximizes BDR time spent actually engaging with prospects.
Develop Skills Through Coaching and Training
Continuously build rep capabilities through mentorship, practice, and education.
Immediate Manager Feedback
Provide daily side-by-side call and campaign analysis.
Peer Knowledge Sharing
Facilitate collaborative training on strengths through roleplaying or film review.
Skills Assessment
Identify growth areas through regular diagnostics.
Specialized Skill Coaching
Assign mentors to coach peers weak in certain competencies like social selling.
Access to Industry Events
Send standout BDRs to sales conferences for development.
Ongoing learning opportunities reinforce best practices enterprise-wide.
Motivate and Recognize Achievements
Incentivize excellence through purposeful competitions, accolades, and rewards.
Leaderboards
Post rankings celebrating volume metrics like calls and outreach made.
Contests
Offer bonuses for meeting targets in creative competitions like most creative email.
Public Praise
Call out top performers in team meetings and internal publications.
Career Progression
Spotlight promotion paths to leadership for ambitious rockstars.
Rewards and Perks
Provide gift cards, extra time off, or casual team events to revitalize.
Keep motivation high by making excellence visible and valuable.
Cold Calling Best Practices for BDRs
Cold calling strikes fear into the hearts of most, but done right can efficiently create qualified opportunities. Here are fundamentals for success:
Craft Compelling Cold Call Scripts
Keep Language Conversational
Avoid reading verbatim off the page. Use natural pauses.
Ask Open-Ended Questions
Get prospects talking about goals, pain points, and priorities.
Summarize to Confirm Understanding
Reflect back key details to show active listening.
Make Quick Personal Connections
Establish common ground through shared interests or backgrounds.
Provide Value Upfront
Lead with insights, advice, or offers that demonstrate credibility fast.
Optimize Subject Lines and Email Templates
Research Prospect Trigger Events
Include timely topics like promotions, new funding, office expansions.
Use Emotional Hooks
Pique curiosity or interest with subject lines featuring mystery, humor, or intrigue.
Keep Copy Concise
Get to the value proposition quickly in emails with brief, scannable paragraphs.
Add Visuals
Break up text through relevant photos, charts, or images tying back to points.
Personalize Outreach
Reference Prospect Background
Demonstrate familiarity by mentioning work history, initiatives, social media.
Include Specific Compliments
Flatter executives by praising their leadership, innovation, or community impact.
Hyper-Target Messaging
Adapt messaging to resonate uniquely with individual challenges and goals.
Experiment with Different Outreach Mediums and Tactors
Multichannel Nurture Streams
Follow up cold calls with tailored email drips or mailers.
Role-Based Personalization
Send marketing leaders content on trends; IT leaders on security.
Expand Prospecting Channels
Test emerging social media sites or texting for new channels.
Use Call Analytics to Refine Approach
Track Talk Time and Outcomes
Identify optimal call length and boosts/hurdles to engagement.
Listen to Recordings
Pinpoint strong sections to replicate and opportunities to improve.
A/B Test Messaging
Determine which script angles, offers, or labels work best.
With practice and creativity, BDRs become cold calling masters delivering breakthroughs.
How to Promote BDRs to Senior Sales Roles
Advancing ambitious and talented BDRs to account executive or sales leadership positions achieves a dual benefit. The rep gets rewarded with meatier responsibilities and compensation, while the sales organization retains intellectual capital and drive.
But what's the best way to groom top BDRs for promotion?
Reward Top Performers
First and foremost, base promotions on consistently exceeding activity and revenue targets over time, rather than tenure. Make standout metrics visible through leaderboards.
Provide Leadership Opportunities
Let star BDRs run team huddles, conduct peer mentorship, or manage campaigns. Exposure to influencing without authority builds management skills.
Offer Continuous Learning and Development
Send proactive BDRs to industry conferences, events, and networking opportunities. Facilitate job shadowing. Maintain an individualized skills development plan.
Develop Strategic Thinking and Account Management Skills
Have ambitious BDRs collaborate on territory strategies, conduct win/loss analysis, and map customer journeys to strengthen strategic vision.
Let Ambitious BDRs Shadow Account Executives
Hands-on observation during discovery calls, demos, and deal negotiation provides invaluable experience to ready reps for closing.
With the right mix of rewards, development, and promotion planning, managers create a BDR leadership bench delivering results at every sales career stage.
Key Tools and Software for BDR Success
For BDRs, having the right technology stack makes executing at a high level infinitely easier. Here are tool categories to equip them for excellence:
CRMs and Sales Intelligence Tools
Robust platforms like Salesforce and HubSpot store all prospect data in one place for seamless lead handoff and pipeline visibility. Integrations with data providers enrich records with firmographic details.
Call, Email and Outreach Automation
Power dialers like Outreach and VOIQ automate manual processes around call scheduling, reminders,note taking, and campaign creation for efficiency at scale.
Lead Enrichment and Data Providers
Solutions like Lusha, ZoomInfo and Seamless.ai build target account lists complete with accurate direct dials and email addresses.
Sales Analytics and Performance Tracking
Built-in CRM analytics plus dedicated tools like Clari and SalesLoft allow detailed reporting on campaign and rep performance to optimize activities.
Sales Engagement Platforms
All-in-one tools like Outreach and Groove combine dialing, email, calendar integration, templates, and analytics for complete BDR enablement.
Referral Tools
Locate insider contacts with intelligent referral tools like Apollo.io who can provide peer validation to accelerate sales.
Powering BDRs with specialized sales tech amplifies outcomes by automating busywork and providing data insights to inform better decisions.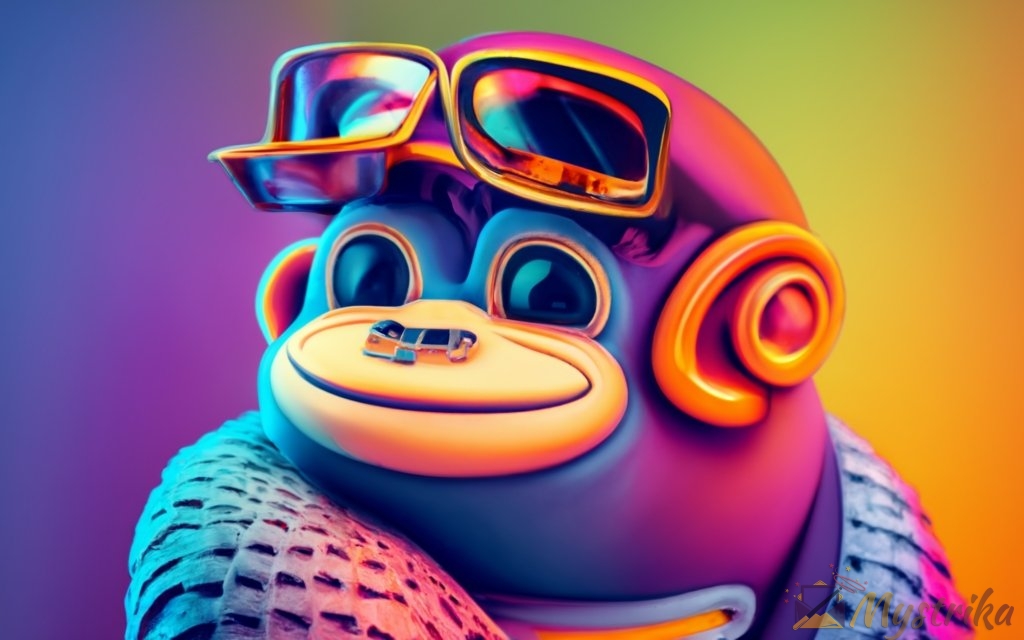 Summary
BDRs specialize in new business development through outbound prospecting and are critical for driving sales growth.
They identify and engage net new prospects through cold outreach campaigns and move qualified leads through the initial sales funnel stages.
BDRs focus on outbound prospecting whereas SDRs focus on nurturing inbound leads, though some overlap exists between the roles.
Hiring successful BDRs requires finding candidates with resilience, motivation, communication skills, and sales knowledge.
Effective BDRs must master strategic territory planning, campaign execution, relationship building, and pipeline tracking.
Sales leaders can improve BDR team performance through structure, coaching, motivation and leveraging sales technologies.
Core BDR metrics to track include activity volume, lead conversion rates, outreach effectiveness, and downstream pipeline influenced.
Promoting top BDRs through training, leadership exposure, and rewards provides a pipeline of future sales talent and management.
Investing in a skilled BDR function yields exponential returns through expanded market presence, sales team productivity, and consistent new business development.
In summary, BDRs are invaluable for identifying untapped markets, kickstarting new sales cycles, and nurturing prospects through the funnel. Sales organizations should tap into their potential by hiring, developing, and leveraging business development reps strategically.
Frequently Asked Questions
What does a BDR do?
BDRs specialize in new business development through targeted outbound prospecting and lead generation activities. Their core responsibilities include researching new markets, executing cold outreach campaigns, networking to build relationships, qualifying sales leads, and coordinating prospect meetings.
How do BDRs generate leads?
Common lead generation approaches include cold calling, cold emailing, direct mail, social media outreach, purchasing lead lists, networking at events, referral programs, and advertising to capture inbound leads.
What tools do BDRs use?
BDR tech stacks typically include CRMs, sales & marketing automation platforms, VoIP phone solutions, email tracking software, sales engagement tools, LinkedIn sales navigator, Chrome extensions, and data providers.
How are BDRs different from SDRs?
While SDRs qualify inbound leads, BDRs proactively prospect new outbound opportunities. However, some overlap exists, and at smaller companies the roles are sometimes combined. Both focus on the top of the sales funnel.
What makes a successful BDR?
Important BDR success attributes include resilience, motivation, work ethic, communication skills, strategic thinking, industry knowledge, creativity, and organizational abilities. Developing these soft skills pays dividends.
How are BDRs measured and compensated?
Common BDR performance metrics include call volume, leads generated, meetings booked, pipeline created, and revenue influenced. Compensation averages $60K-$70K comprising a base salary plus commissions and bonuses.
What is the career path for BDRs?
High performing BDRs are often promoted to senior BDR or sales development manager roles. Many also transition into account executive or sales leadership positions. Investing in BDR skills development creates a talent pipeline.
How can managers improve their BDR team?
Sales leaders can optimize BDR performance through goal setting, skills coaching, motivation programs, and sales technologies. Daily feedback, training, contest incentives, and automation enable excellence.