Uh oh, you just got slapped with an ivmSIP/24 blacklist. Your email delivery is crippled, with emails bouncing back.
How will you ever claw your way back from the brink of the sinister IvmSIP/24 blacklist?!
In this complete guide, we'll guide you with the knowledge needed to understand, diagnose, and ultimately remove yourself from ivmSIP/24 blacklist.
You'll emerge with your reputation restored and inboxing triumphant. The road is rocky but redemption awaits. Let's begin!
What is IvmSIP/24 Blacklist and How Does it Work?
IvmSIP/24 is an email blacklist that identifies and blocks IP addresses of suspected spam senders. The "/24" refers to the fact that it lists entire subnets or ranges of IPs, not just single addresses. Getting placed on this blacklist can severely hinder email delivery, so it's important to understand what it is and how to manage it.
Definition and Purpose of IvmSIP/24 blacklist
IvmSIP/24 is an anti-spam blacklist managed by Invaluement, an organization focused on filtering out spam and malicious emails. The purpose of their ivmSIP/24 list is to identify:
Single IP addresses of known spam senders
Ranges of IPs belonging to hosting companies or networks sending a lot of spam
Entire subnets that include a significant concentration of spam senders
Instead of only listing individual IPs, ivmSIP/24 takes a "neighborhood approach" – if there's a lot of spam coming from a subnet or IP range, the entire block can end up blacklisted.
This makes ivmSIP/24 more aggressive than lists focused just on specific IPs. The idea is to cast a wider net and flag potential problem networks, not just individual servers.
How IvmSIP/24 Flags and Blocks Spam Senders
IvmSIP/24 uses automated monitoring systems to detect patterns of spamming activity across subnets and ranges of IP addresses. They analyze factors like:
Spam traps – If emails from an IP range end up in honeypot accounts, this raises suspicion.
Volume – An unusually high volume of mail from a subnet can trigger scrutiny.
Complaints – Feedback loops and spam reports related to an IP block are red flags.
Past reputation – Previously flagged subnets are more likely to get re-listed if issues crop up.
Based on these signals, their systems either automatically blacklist entire /24 blocks or flag them for human review. Their algorithms aim to identify "neighborhoods" of IPs with concentrations of spamming servers.
Once added to the ivmSIP/24 blacklist, traffic from those IP ranges will typically be blocked byrecipient servers referencing the list. Some key email providers like Gmail, Outlook, and Yahoo check against ivmSIP/24 to filter messages.
Checking if You Are on the ivmSIP/24 Blacklist
If your emails suddenly stop reaching inboxes, there's a good chance your IPs got flagged by ivmSIP/24 or another blacklist. Here are a few ways to check:
Review bounce messages – Blacklist blocking errors often reference "ivmSIP" or "sip.invaluement".
Use multi-lookup tools – Sites like MXToolbox and Mystrika Blacklist checker, check major blacklists including ivmSIP/24.
Check Invaluement's lookup – Search for your IP address/domain on their blacklist lookup page.
Monitor traffic analytics – Drops in email volume and lack of access to major ISPs usually indicates blacklists.
Review sender reputation – Monitoring your Sender Score can reveal reputation issues.
Test with target domains – Try sending test emails from blacklisted IPs to inboxes like Gmail to confirm blocking.
If your IPs come up clean on public blacklists but you still see issues, recipients may be blocking you based on internal lists you don't have visibility into.
Getting Removed from IvmSIP/24
If placed on ivmSIP/24 in error, you can request removal by:
Checking your IP's status on their lookup page.
Following delisting instructions provided if blacklisted.
Submitting a removal request explaining why you were incorrectly listed.
Providing as much context as possible and contacting Invaluement demonstrates you aren't a spammer trying to game the system.
But removal is just the first step – you'll also need to identify why you were flagged and address the root cause. Otherwise you may end up right back on the blacklist.
Some common reasons for false ivmSIP/24 listings:
Shared IP reputation – Problematic senders on your subnet caused issues.
Security breaches – Your system was compromised and used to send spam.
Overaggressive volume – Ramping up mail volume too quickly triggered alarms.
Poor authentication – Lack of SPF/DKIM/DMARC led to complaints and blocks.
List hygiene – Sending to stale, invalid addresses earned spam reports.
Carefully examining your sending patterns, reputation, authentication, and list quality is key before trying to reestablish deliverability.
And consider adding warm up to confirm your mail is actually reaching inboxes and rebuilding your sender score. Patience and diligence are required to recover from overly aggressive blacklisting.
In nutshell
Getting off ivmSIP/24 is achievable with effort, but staying off requires ongoing vigilance. Follow email best practices, maintain your lists, authenticate your messages, ramp up carefully, and monitor your reputation. With caution and restraint, you can avoid landing back on this punishing blacklist.
Deliverability tools like Mystrika provide the visibility and analytics needed to manage your sending safely. Leverage solutions like these to audit your program and ensure you don't trigger the wrath of Invaluement's algorithms again.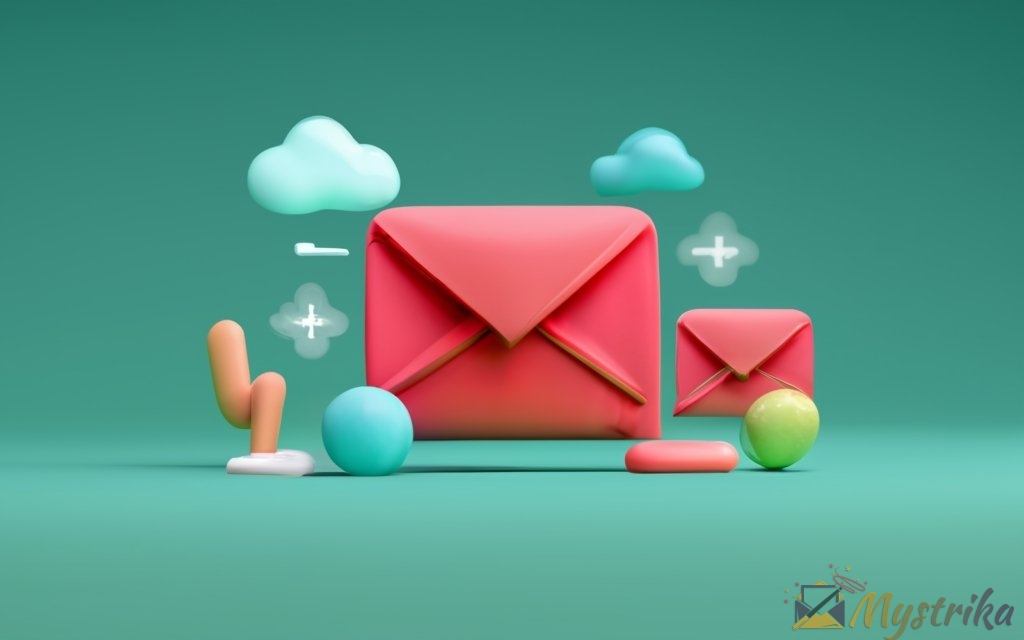 Overview of IvmSIP and IvmSIP/24 Blacklists
IvmSIP and IvmSIP/24 are closely related email blacklists but have some distinct differences. Understanding how they operate individually while also overlapping in purpose can help guide your deliverability strategy.
What is IvmSIP and How it Identifies Spam
The ivmSIP blacklist focuses on listing individual IP addresses of known spam senders. It aims to identify some of the most egregious and persistent spamming operations.
IvmSIP uses extensive spam traps and honeypots to detect patterns of abuse. If an IP is consistently generating complaints or ending up in spam folders, it will likely get added to the list.
For on-premise mail servers, ivmSIP can flag your outbound IPs if:
Your system gets compromised and used to relay spam
You have an in-house team sending malicious or abusive mails
Your DMARC settings cause legitimate mail to be labeled as spam
A user's account gets hacked to send spam
Proactively monitoring the reputation and deliverability of your on-premise environment is crucial to avoid ivmSIP blocks.
Understanding IvmSIP/24 Subnet Blocking
While ivmSIP focuses on individual IPs, ivmSIP/24 takes a broader subnet approach. ivmSIP/24 wasn't satisfied with only listing specific IPs, so they introduced subnet blocking.
The /24 indicates it lists entire ranges of 256 IPs (a /24 subnet mask). If abuse is detected from enough IPs in a subnet, the whole block can get blacklisted.
For on-premise servers, this means issues from other servers in your colocation or datacenter can cause your IPs to be blocked. Even if you have an airtight spam setup, problematic neighbors can lead to blacklist collateral damage.
Migrating your MTAs to a dedicated subnet not shared with high-risk tenants can help avoid "neighborhood" ivmSIP/24 blocks.
Looking Up Your IP on IvmSIP Blacklists
Invaluement offers lookup tools to check if your IPs are listed on ivmSIP or ivmSIP/24:
https://www.invaluement.com/lookup/ – Lets you search for IPs and domains against their lists.
https://dnsbl.invaluement.com/lookup/ – Specialized IP lookup tool with usage stats.
For on-premise servers, be sure to check IPs used for your inbound mail exchangers as well as your outbound sending IPs. Issues on either end could lead to Invaluement blocks.
Monitoring these lists regularly lets you quickly detect and troubleshoot potential blocks before they wreak havoc on your mail flow.
Requesting Removal from IvmSIP Blacklists
If incorrectly listed on ivmSIP or ivmSIP/24, you can submit delisting requests:
Use the lookup tool to get removal instructions if blacklisted.
Send an email to [email protected] with details explaining why you shouldn't be blocked.
Thoroughly investigate potential causes before requesting removal.
Consider switching IPs or migrating subnets if you share space with shady senders.
For on-premise servers, be sure to involve your IT team to audit internal systems for compromises and spamming activity before attempting removal requests.
Getting delisted won't help long-term if root causes aren't addressed. You risk repeated blocks and deliverability damage if cleanup isn't thorough.
In short
IvmSIP and ivmSIP/24 work together to catch both individual IPs and problematic subnets sending unwanted mail. On-premise servers require rigorous monitoring and isolation from risky neighbors on shared networks. Verify your environment is secure, your lists are clean, and authentication is hardened before contacting Invaluement for delisting. Their blacklists are punishing but manageable with proper diligence.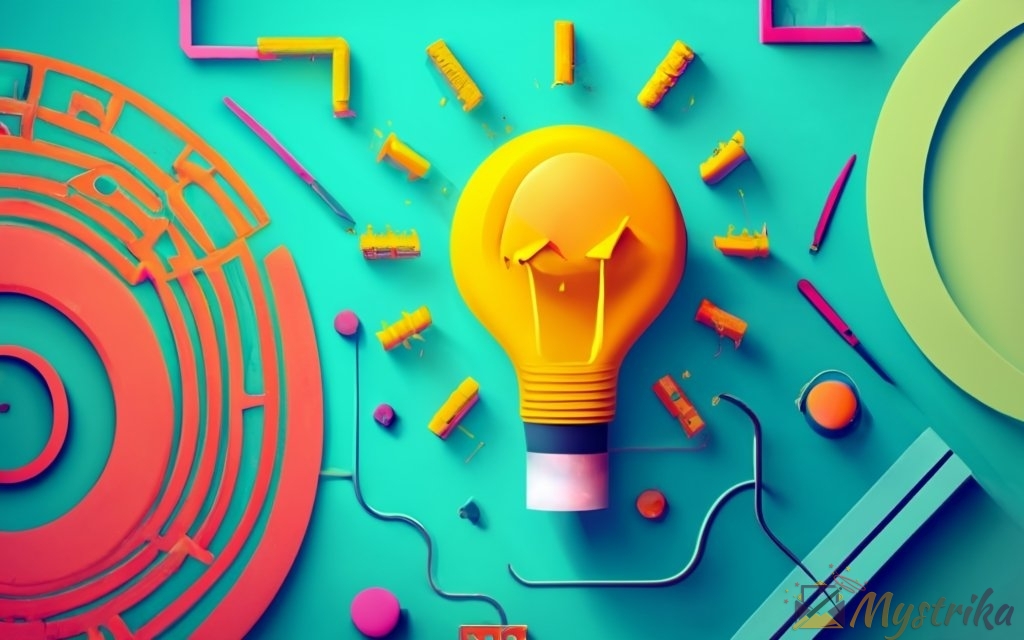 Best Practices for Avoiding Email IvmSIP/24 Blacklist
Staying off email blacklists like ivmSIP/24 requires diligence across your people, processes, and technology. For on-premise environments, a disciplined approach to security, deliverability, and list management is essential.
Verifying and Maintaining Your Email Lists
One of the fastest ways to sabotage deliverability is sending to stale, invalid, or low-quality lists. Before engaging any list, be sure to:
Verify opted-in status – Confirm all recipients actively signed up to receive your mailings.
Validate email syntax – Check for formatting issues like invalid domains that could bounce.
Remove inactive addresses – Prune subscribers who haven't opened in 6+ months.
Suppress blacklist addresses – Filter our spam-trap and honeypot addresses.
Scrub against denial lists – Respect opt-outs by suppressing against DMAchoice and other lists.
For on-premise environments, work closely with your internal teams to audit data sources and remove risky, unengaged addresses prior to campaigns. Marketing is not IT's responsibility, but enlisting their help can bolster compliance.
Monitoring Your Sending Reputation
Keep a close eye on the reputation of your outbound IPs to detect issues early. Check services like Google Postmaster and SenderScore regularly to monitor your sender rating.
Investigate any notable drops – they usually correlate with deliverability problems. The higher your score, the less likely major ISPs are to throttle or block your mail.
For email servers, you may need to sign up for accounts with reputation monitoring tools since you don't have access to a third-party ESP's sending metrics. Don't send blindly without visibility.
Authenticating Your Emails with SPF, DKIM, DMARC
Properly authenticating your mail signals legitimacy and builds trust with recipients. For on-premise environments, make sure you have deployed:
SPF – Publish SPF records specifying your authorized sending servers.
DKIM – Install DKIM signing on your MTAs to add encrypted identity headers.
DMARC – Set up DMARC policy with monitoring to learn from authentication failures.
This shows recipients your messages come from verified servers and helps minimize spoofing/impersonation issues.
Warming Up New IP Addresses
When activating new IPs or making major infrastructure changes, use warming to gradually build your sender reputation. Services like Mystrika safely increase visibility with ISPs.
Warming tricks filters into thinking you aren't spamming so they begin to trust your new IPs. Take 2-3 months to warm up IPs before full-scale mailing.
Keeping Volume Low When Starting Out
Even if fully warmed up, avoid blasting huge volumes out of the gate. Start with small campaigns of just a few thousand messages and monitor feedback.
Slowly increase volume in increments of 25-50% while ensuring strong engagement and low complaints. Patience pays off long-term.
Ensuring Proper RDNS and PTR Records
Confirm your IPs have valid reverse DNS (rDNS) configured correctly to reinforce reputable sender identity:
Set your IP's PTR record to match the FQDN of your inbound MX server.
Configure the matching A record pointing your MX FQDN back to your IP.
When outbound IPs and inbound MXs align via rDNS, it demonstrates legitimate coordinated infrastructure.
Misconfigurations here lead to confusing, disjointed domain identities that harm sender reputation.
Avoiding Blacklist Trigger Words
Educate your team on high-risk words and phrases that can instantly trigger spam filters. Avoid subject lines like:
"Act Now!"
"Earn Extra Cash"
"Lose Weight Fast"
"Click Here"
"Deals"
Also omit suspicious text like "bank account numbers". Train staff sending postmaster@ or abuse@ emails from your domain to be extra careful with language.
In nutshell
On-premise email servers have unique deliverability considerations but can achieve inbox success with care. Verify and manage your lists, monitor reputation, authenticate fully, warmup new IPs, align rDNS, ramp volume slowly, and ban risky language. Keep your technology tight and processes buttoned up to stay off punishing blacklists.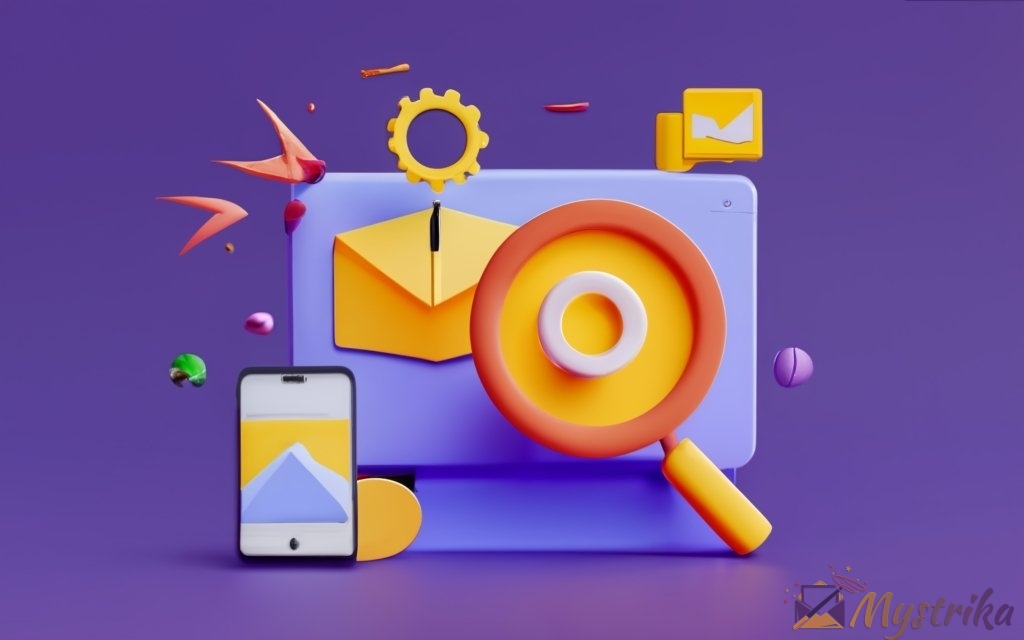 How to Diagnose and Troubleshoot IvmSIP/24 Blacklist Blocks
Getting hit with an aggressive blacklist like ivmSIP/24 can devastate email delivery. For on-premise environments, quickly diagnosing and responding to blocks is crucial. Here are troubleshooting tips for ivmSIP/24 issues:
Identifying ivmSIP/24 Blacklist Blocks from Bounce Messages
Review bounce messages for any references to Invaluement or ivmSIP to detect potential blocks:
"550 5.7.1 Rejected by ivmSIP/24"
"554 5.7.1 Service unavailable due to ivmSIP blacklist"
"421 service not available, too many sessions from (ip.addr) blocked by ivmSIP"
Usually bounces mention "ivmSIP" or the specific blacklist. If you see these errors spikes, an ivmSIP/24 listing is likely hampering delivery.
Checking Multiple Blacklists at Once
Don't rely only on searching ivmSIP/24's list – also use aggregate checking tools to scan major blacklists:
This gives you a broader view of your sending reputation beyond just Invaluement's lists.
Retesting Deliverability Frequently
Keep testing your blocked IPs periodically by sending to monitored test accounts. This will confirm if issues are ongoing or if attempted fixes are working.
Some ways to test:
Send to MailTester for spam score feedback.
Email yourself at accounts on major email providers like Gmail or Outlook.
Try hitting test addresses at your target recipient domains if possible.
Frequently verifying deliverability helps track the impact of your remediation attempts.
Monitoring Traffic and Engagement Analytics
Watch your email traffic and engagement reports for unusual patterns when troubleshooting blocks:
Sudden sending drops likely indicate deliverability issues.
Spikes in bounces and spam complaints also warrant attention.
Check for blocks concentrated on specific recipient ISPs.
Digging into the data can reveal scope, severity, and root causes not obvious from bounce messages alone.
Digging into Blocking Patterns and Complaint Data
Work with your team to analyze available delivery data for deeper insights:
Review traffic by date, campaign, and recipient domain to identify any blocking trends.
If possible, pull full bounce message logs and aggregate rejection reasons.
Check abuse mailboxes for spike in spam complaints or opt-out requests.
Ask your ISP for visibility into recent complaint volumes if available.
Identifying patterns in blocks, bounces, or complaints guides your remediation priorities and focus areas.
In short
Email servers face unique challenges diagnosing issues like blacklist blocks remotely. But leveraging bounce messages, multi-lookup tools, repeated testing, analytics, and available logs/data enables better isolation and troubleshooting when delivery suffers. Don't overlook any potential indicator – proactively investigate issues early and thoroughly.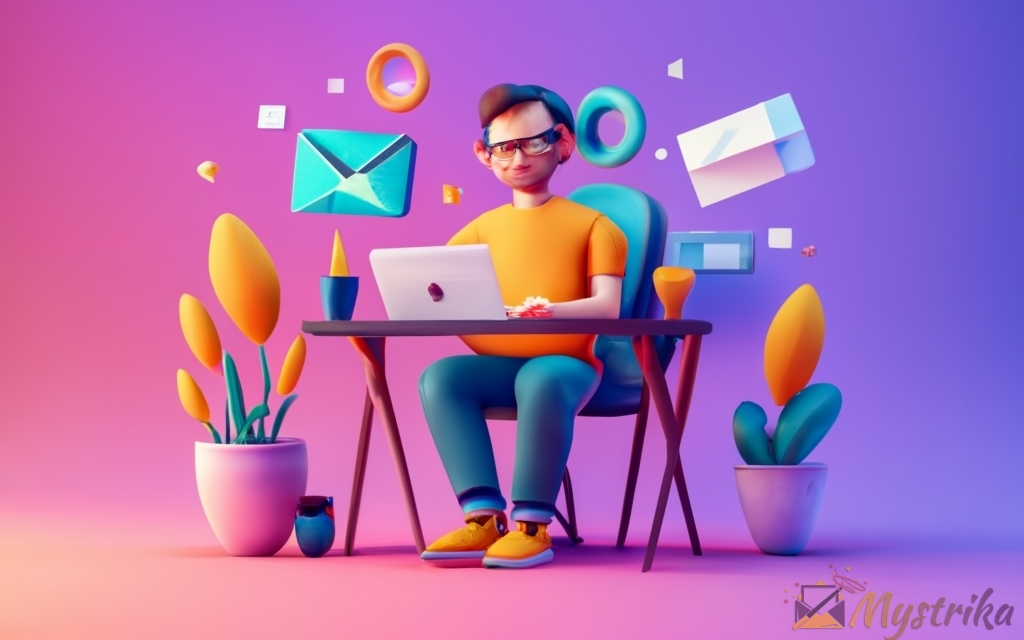 Remediation Strategies for IvmSIP/24 Blacklisted IPs and IvmSIP Blacklisted Domains
Getting removed from blacklists like ivmSIP/24 or ivmSIP is just the initial hurdle. For on-premise servers, you need coordinated strategies across your infrastructure, IT, and vendors to truly restore deliverability long-term after blacklisting incidents.
Submitting Removal Requests and Appeals
Once you've identified the scope of the issue, submit polite delisting requests to Invaluement via their published instructions.
Provide context on:
What you've done to stop any spam or fix compromised systems.
Why you feel the blacklist was applied too aggressively or in error.
How you plan to prevent recurrence of similar issues.
Work with your IT team to gather details on root cause, security updates, recent changes, etc. to include. Being professional and transparent in removal requests is key.
Switching IP Addresses or Domains
If your IPs or domains are repeatedly blacklisted despite best efforts, migrating to fresh infrastructure may be necessary.
Switch outbound IPs to completely reset reputation.
Set up new mail domains to disassociate from problems.
Of course this disrupts mail flow, so only pursue if delisting repeatedly fails and reputation is completely tanked.
Warming Up and Rehabilitating Your Reputation
Once delisted, use warming and ramp-up techniques to systematically rebuild reputation. Services like Mystrika can assist by:
Safely increasing visibility with ISPs to escape spam folders.
Warming up fresh IPs or domains to preempt issues.
Monitoring deliverability to major inboxes during ramp-up.
Take 2-3 months to warm up and gradually increase volume as you monitor feedback. Don't rush the process.
Working with Your Hosting Provider
If your on-premise IPs are hosted externally with a datacenter or ISP, enlist their help.
Ask for recent complaint and block volumes related to your IPs.
See if they can provide established IPs with clean history.
Have them double check rDNS/PTR records are aligned.
Request notifications if they observe issues with your IPs.
Your hosting provider has valuable visibility and influence with recipients that you can leverage.
Consulting Deliverability Experts
For tricky blacklist situations, work with vendors specializing in deliverability and compliance.
An expert consultant can audit your:
Overall program risks
Authentication and security posture
Historical sending patterns
Engagement and list quality
And provide remediation guidance or assist technically with implementation.
Having an objective assessment of root causes and fixes is invaluable when internal efforts stall. Consider outsourcing in-depth audits to get back on track.
In nutshell
Recovering from aggressive blacklisting requires a coordinated effort across IT, infrastructure, and vendors. Be diligent resolving root causes, patient warming back up, communicative with your host, and don't hesitate to leverage outside experts when needed. With a rigorous, disciplined approach, on-premise environments can rehabilitate their sending reputation and get back to inboxing.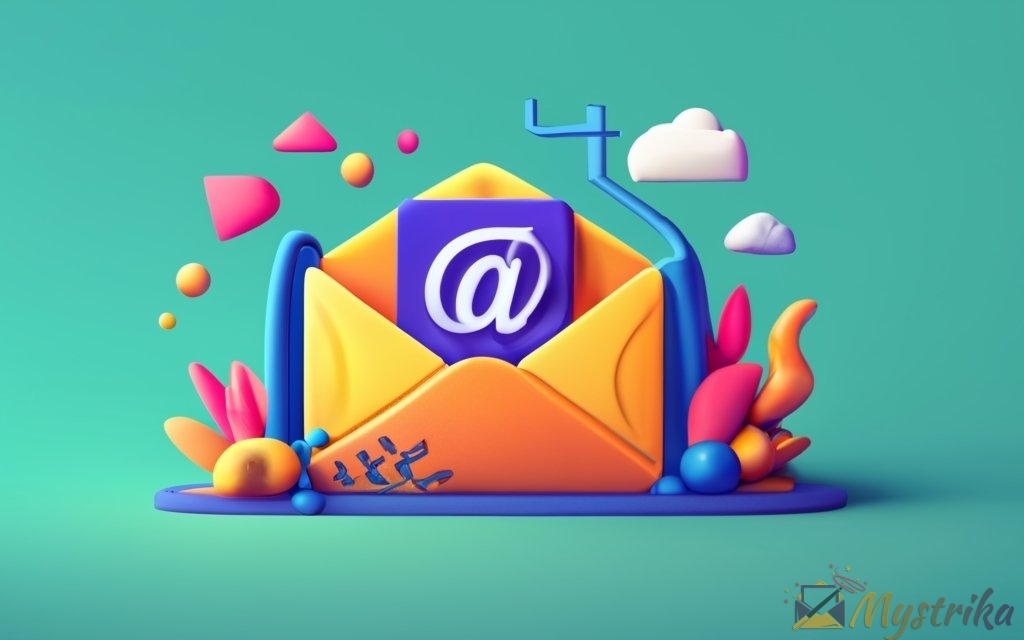 Long-Term Email Deliverability Success
Recovering from an aggressive blacklist like ivmSIP/24 is tough but achieving long-term deliverability success is even harder. Consistency, vigilance, and adaptation are key.
Ongoing Deliverability Monitoring and Testing
After remediating any issues, you can't just resume mailing and hope for the best. Establish processes for continuous monitoring and testing:
Monitor your sender reputation weekly, if not daily.
Test new campaigns to top ISPs before wide sending.
Watch traffic and metrics for unusual blocking patterns.
Setup google alerts for your company name and IP ranges.
Proactively check blacklists like ivmSIP even when issues aren't apparent.
Detecting potential problems early prevents deliverability disasters. Never get complacent.
Building Your Sender Reputation Over Time
Rome wasn't built in a day and neither is a solid sender reputation. After blacklisting setbacks, be patient:
Take 2-3 months properly warming up new IPs and domains. Don't rush.
Gradually increase volume in moderate increments even after warming.
Maintain high engagement and low complaints as you scale up.
Minimize major disruptive changes to infrastructure or email activity.
With restraint and consistency, your sender score will steadily improve.
Balancing Volume and Engagement Metrics
When scaling up after recoveries, carefully balance:
Sending Volume – Monthly emails sent. Start conservatively.
Spam Complaint Rates – Feedback abuses. Keep under 0.1%.
Bounce Rates – Hard vs. soft bounces. Aim for under 2%.
Engagement Rates – Open, click, and conversion rates. Shoot for over 20%.
Review reports daily to ensure metrics stay aligned as you increase volume. Watch for any outlier ISPs.
Staying Up to Date on Best Practices and Trends
What was considered a best practice even 6 months ago may now be perceived as spammy. Keep educating yourself:
Read industry blogs and forums regularly
Attend relevant conferences and workshops
Follow thought leaders on Twitter and LinkedIn
Leverage vendors to learn the latest deliverability tactics
Test new techniques with small volumes first
Adaptive learning prevents your program from stagnating despite past successes. Survival requires constant evolution.
Key Takeaways: Surviving and Thriving After an ivmSIP/24 Block
Getting trapped on a punishing blacklist like ivmSIP/24 can devastate deliverability, but with the right approach, recovery is achievable. Here are the key lessons:
Understand how it works – The "/24" means entire subnets get flagged based on concentrated spam patterns. You may be collateral damage.
Diagnose blocks thoroughly – Check blacklists, bounce messages, and traffic analytics to identify the issues.
Resolve the root causes – Spam exploits, infrastructure problems, reputation decay – address what triggered the blacklist.
Request removal responsibly – Be polite, transparent and patient with the delisting process. Provide context.
Warm up carefully – Take the time to ramp up volume gradually with services like Mystrika after delisting.
Monitor and test relentlessly– Watch blacklists, reputation, traffic, metrics, and test campaigns. Get alerts.
Adapt continuously – Email evolves quickly. Keep educating yourself and improving processes.
With a rigorous, resilient approach, inbox success and strong sender reputation can be rebuilt after even devastating ivmSIP/24 blocks. Stay vigilant and keep striving for deliverability excellence.
Here are some proposed frequently asked questions related to ivmSIP/24 and email blacklisting:
Frequently Asked Questions
What is the difference between ivmSIP and ivmSIP/24?
ivmSIP lists individual IP addresses of confirmed spam senders.
ivmSIP/24 lists full subnet ranges that contain concentrations of spam senders.
How long does it take to get removed from ivmSIP/24?
It depends on why you were listed, but typically 5-7 business days after submitting a proper delisting request.
Can I get removed from ivmSIP/24 instantly?
No, there are no instant removals from ivmSIP/24. Proper procedures must be followed. Removal cannot be rushed.
Does delisting from ivmSIP/24 guarantee deliverability?
No, you still need to identify why you were listed, resolve any issues, and gradually rebuild reputation. Delisting is only the first step.
If my IP isn't on ivmSIP/24, could I still be blocked?
Yes, individual recipients likely use other internal blacklists beyond just ivmSIP/24 that could still block you.
How do I avoid getting put back on the ivmSIP/24 blacklist?
Resolve causes of initial blacklisting, warm up gradually, monitor reputation closely, authenticate mail, and follow email best practices.
Why am I still blocked after getting removed from ivmSIP/24?
Other blacklists may still be impacting you. Also need to take time ramping volume back up after delisting.