Selling is harder than ever before. Prospects are busier, competition is fierce, and quotas seem to constantly rise. So how can reps stay sharp and gain an edge? By tapping into sales podcasts – the insider masterclasses delivering 24/7 expertise.
We compiled the ultimate playlist of the 50 best sales podcasts for reps in 2023. Discover which shows offer actionable tactics, inspiring stories, and proven frameworks to equip any rep for sales success. Level up your skills and finally hit your targets by subscribing to the top podcasts propelling today's rockstars.
Why Sales Podcasts Are Valuable for Reps
In the fast-paced world of sales, finding time for professional development can be a challenge. Between meetings, calls, emails, and hitting quotas, many reps feel like there aren't enough hours in the day to level up their skills. But what if you could turn otherwise wasted time – like commuting or walking the dog – into a learning opportunity? Sales podcasts allow you to do exactly that.
Sales podcasts offer an easy, flexible way to soak up sales knowledge from the best in the industry. Whether you listen during your workout or morning routine, you can gain a competitive edge to improve your performance. Here are five key reasons why sales podcasts are so valuable for reps at any stage of their career:
Learn from Experienced Sales Leaders and Experts
The best sales podcasts provide direct access to the wisdom of sales professionals at the top of their game. Hosts like Jill Konrath, Jeb Blount, and John Barrows have decades of sales experience and expertise to share. Guests range from CEOs and authors to record-breaking reps.
Listening to these experts reveals what skills and mindsets separate the good from the great. You gain a virtual mentor to guide your professional growth. Podcasts distill key lessons from seasoned professionals without the cost of formal training or seminars.
For example, on a recent episode of The Modern Selling Podcast, Mario Martinez, Jr. interviewed Dale Dupree, who cracked the code for getting unresponsive prospects to talk. Dale shared how he developed an 18-touch nurturing sequence that consistently earns him meetings – even with contacts that initially ignored him.
This level of actionable advice and mentorship is hard to find elsewhere for sales reps looking to learn and advance quickly. Podcasts make it available on-demand and at no cost.
Gain Tactical Tips and Actionable Strategies
Beyond high-level concepts, the top sales podcasts deliver tactical tips and granular strategies to implement immediately. This allows reps to translate theory into practice.
For instance, The Sales Babble Podcast regularly advises on sales tactics:
How to structure a value-driven cold email that catches attention
Tips for using LinkedIn to identify key decision makers
Templates for discovery questions that reveal budget, authority, and needs
Similarly, on Sales Pipeline Radio, guests will do "ride along" where they listen to reps' calls and give real-time feedback on what's working and where there's room for improvement.
This hyper-practical advice equips reps with techniques to start applying tomorrow. Sales podcasts provide an arsenal of best practices to make reps' outreach and conversations more effective based on what generates results.
Stay Up-to-Date on Sales Trends and Technologies
The sales landscape constantly evolves with new technologies, strategies, and buyer expectations. Podcasts are an easy way to stay current versus trying to keep up with blogs or news outlets yourself.
Hosts like Matt Heinz on Sales Pipeline Radio make it their mission to keep listeners in the know on the latest trends and innovations. For instance, recent topics cover how to leverage AI for lead prioritization, integrating texting into prospecting, and adapting sales methods to the hybrid landscape post-COVID.
This insight ensures reps don't get left behind as B2B selling changes. Podcasts provide early warning on shifting dynamics along with expert perspective on what works versus fleeting fads. Keeping your sales approach flexible and forward-thinking is critical – and podcasts deliver the intel to do just that.
Get Motivated and Inspired to Hit Your Sales Goals
Even the most seasoned sales pros face rejection, get frustrated, or burn out at times. Sales podcasts provide regular doses of motivation and mindset resets to overcome these challenges. Many hosts share their personal stories of failure, perseverance, and eventual success.
For example, on a special edition of The Sales Babble Podcast, host Pat Helmers details how he built himself back up after losing his job and missing quota early in his sales career. He describes the internal shift in mindset that was necessary to believe in himself again.
These inspiring tales and words of wisdom energize reps to conquer whatever obstacles stand between them and quotas. Listening reminds reps of the "why" behind their work and ignites passion. Hitting play provides a regular morale boost to stay positive and driven even in tough times.
Develop Soft Skills Like Communication, Persuasion, and Storytelling
Beyond sales techniques, top-performing reps also must hone "softer" abilities like influence, empathy, and relationship-building. Sales podcasts deliver insights into developing these talents through interviews with psychologists, communication experts, authors, and more.
For example, The Jordan Harbinger Show talks to social skills specialists, polyglots, even former hostage negotiators about improving human interactions and connections. These broader skills translate directly into persuading buyers and forming meaningful professional bonds.
Podcasts also teach storytelling techniques that reps can use on calls and in emails to compel audiences on an emotional level. Expert advice provides a playbook for fine-tuning "people skills" that make reps relatable, persuasive, and authentic.
So for any gaps in natural charisma or communication abilities, podcasts help close those holes to raise the entire package that reps bring to the table.
In nutshell
Sales podcasts represent on-demand professional development for reps looking to amplify their performance. They deliver an always-accessible "virtual coach" of experts and leaders ready to transfer knowledge and experience. Through podcasts, advice that took decades to accumulate becomes available in digestible and portable episodes.
Reps who regularly tune in gain an expanding toolkit of tactics, insider tips, and soft skills to deploy in the field. Podcasts provide inspiration, fresh strategies, and implementation guidance for peak productivity. Investing in a playlist of go-to sales shows leads to greater confidence, quicker growth, and more success connecting with buyers. The proof is in the reps who consistently top leaderboards and shatter quotas.
So rather than solely music or entertainment, try mixing masterclass-style sales guidance into your podcast queue. Let world-class professionals mentor you during otherwise idle moments and take your sales abilities to the next level.
Choosing the Right Sales Podcasts for Your Needs
The world of sales podcasts has exploded in recent years, with thousands of options available. While having choices is great, it can feel overwhelming to find shows that fit your role, experience level, and specific learning objectives.
The key is to get clear on what you hope to gain so you can narrow down the podcasts that will deliver maximum value. Here are some of the top categories and focus areas to consider:
Podcasts for Sales Strategies and Insights
For foundational sales skills and broader success strategies, these podcasts provide actionable frameworks, processes, and paradigms to excel. They offer big picture principles and battle-tested methodologies for outreach, pitches, objection handling, and more.
The Advanced Selling Podcast – Hosts Bill Caskey and Bryan Neale have decades of combined sales wisdom. With quick, focused episodes, they teach techniques like how to build rapport quickly, translate features into benefits, and close more deals.
The Modern Selling Podcast – Mario Martinez, Jr. brings on guests to discuss strategies tailored to today's buyers. Recent topics include storytelling, insight selling, and human-centered outreach.
The Sales Babble Podcast – Aimed at entrepreneurs and small business owners, host Pat Helmers simplifies sales concepts without the jargon. He covers sales fundamentals from prospecting to closing.
Sales Pipeline Radio – Host Matt Heinz combines sales and marketing acumen to share frameworks for sales growth. He advises on sales process, productivity, and alignment across the revenue organization.
The Sales Evangelist – B2B sales pro Donald Kelly helps reps maximize potential with back-to-basics teachings on sales process, time management, and goal achievement based on his own journey.
Podcasts for Sales Managers and Executives
For those leading and building sales teams, these podcasts offer coaching and leadership guidance along with organizational insights. They provide strategy and perspective for sales managers.
Accelerate! with Andy Paul – Host Andy Paul is an acclaimed author and consultant who brings on sales ops icons like Trish Bertuzzi. He advises managers on hiring, onboarding, and leading sales teams.
Decision Now – Sales management advisor Steve Richard shares frameworks and interviews other sales leaders on managing talent, coaching skills, leadership principles, and analytics.
Sales Game Changers – Host Fred Diamond picks the brains of executives from organizations like AT&T and Deloitte on leadership lessons, promotion strategies, and management approaches.
The Pavilion Podcast – Created for revenue leaders, host Brandon Barton speaks to executives across the revenue function about career growth, innovation, and leading through change.
Reveal: The Revenue Intelligence Podcast – This show focuses on sales technology and analytics for managers seeking more data-led strategies. They discuss ABM, forecasts, and measuring results.
Podcasts for Motivation and Mindset
Sales can be an emotional rollercoaster. These shows provide recharges of positivity, inspiration, and personal development to maintain persistence and resilience.
In the Arena – Host Anthony Iannarino rose from struggling seller to sales leader. He shares his motto of outworking everyone with personal stories on work ethic, mindset, and perseverance.
The Tim Ferriss Show – Although not sales-specific, Tim Ferriss deconstructs the habits of world-class performers. Episodes dissect focus, pitching yourself, and maximizing potential.
The Ziglar Show – Continuing the legacy of sales motivator Zig Ziglar, hosts Tom Ziglar and Kevin Miller unpack principles for achievement in business and life.
Self-Help(ful) – While focusing on leadership and growth, host Kevin Miller also offers strong perspective on maintaining passion, purpose, and grit through ups and downs.
Top Podcasts for Prospecting and Outbound Sales
Crafting emails, making calls, generating leads – these shows provide tactics to master the art and science of prospecting. They offer outbound optimization for SDRs and account execs.
Outbound Squad – Expert Jason Bay interviews reps and trains on cold calling, social selling, sequencing, and qualifying inbound leads in this sales development-focused podcast.
Get in the Door – Steve Kloyda draws practical tips for connecting with prospects right in the title. He details outreach frameworks from grabbing attention to scheduling demos.
Predictable Prospecting – Host Marylou Tyler combines sales research and 20+ years of practitioner experience to advise on tactics from targeted outreach to overcoming objections.
Podcasts Tailored for Women in Sales
Women remain underrepresented in sales, but these shows highlight their stories and provide community. They explore topics relevant to women succeeding in sales careers.
Conversations with Women in Sales – Originally started by Barb Giamanco and now hosted by Lori Richardson, this podcast features interviews and panels with leaders like Jennifer Robin and Kindra Hall.
The Other Side of Sales – Co-hosts Sue Singh and Ashleigh Early aim to promote inclusion by sharing diverse voices and sales advice to empower women and people of color.
Women in Tech Sales Podcast list – Created by tech sales expert Lauren Bailey, the show invites guests to share tactical job search, negotiation, and career-building advice specifically for women.
The Anxious Achiever – Morriah Welch draws on her sales leadership roles and anxiety disorder to advise women in sales on how to navigate uncertainty, self-doubt, confidence gaps, and career growth.
Salestrong – Enabling women to excel in sales with inspiration and mindset coaching is the mission of hosts Lauren Bailey and Trish Bertuzzi on this motivational show.
Podcasts for Negotiation and Closing Skills
Mastering objection handling, negotiation tactics, and asking for the sale separate good from great reps. Target these shows to improve final stages.
The Sales Acceleration Podcast – Top sales trainer Michael Humblet provides a clinic on closing techniques covering when to ask for the sale, uncovering hidden objections, and gaining commitment.
Negotiation Ninja Podcast – Sales consultant Mark Raffon invites B2B sales pros to replay their most challenging negotiations and break down how they could have improved outcomes.
The Pitch – Pitching pro Josh Muccio dissects tactics to position yourself as the authority and control the negotiation with big ideas like creating "power dynamics."
The Sales Secrets Revealed Podcast – Brandon Bornancin focuses on facilitative selling techniques like asking the right questions and listening deeply to uncover buying motivators.
Podcasts for Sales Technologies and Trends
To leverage cutting-edge tools and strategies, these podcasts explore sales tech, processes, and innovations advancing the profession.
Sales for Nerds – With his data and analytics expertise, host Reuben Swartz examines technologies like sales acceleration platforms and providing actionable reporting.
SaaStr Podcasts – While covering all SaaS matters, SaaStr often features episodes on martech, sales stack optimization, designing quota plans, and leveraging data.
The Tony Hughes Sales Show – Global sales leader Tony Hughes interviews CEOs and guest experts on sales technology disruptions like AI and their implementation implications.
In short
With the amazing breadth of sales podcasts available today, it's important to be selective based on your role, skills, and interests. Whether you want motivational stories or hard-hitting tactics, there are shows that cater to different learning needs and experience levels. Use this guide to narrow your focus and choose podcasts that deliver personalized value.
Consistently tuning into the right mix of podcasts ensures sales reps and managers continuously improve by soaking up insights from today's top thought leaders. Like having a panel of experts in your ear, podcasts provide an accessible mentorship model to develop as professionals and drive better results. Sales podcasting has truly revolutionized ongoing education in this fast-changing profession.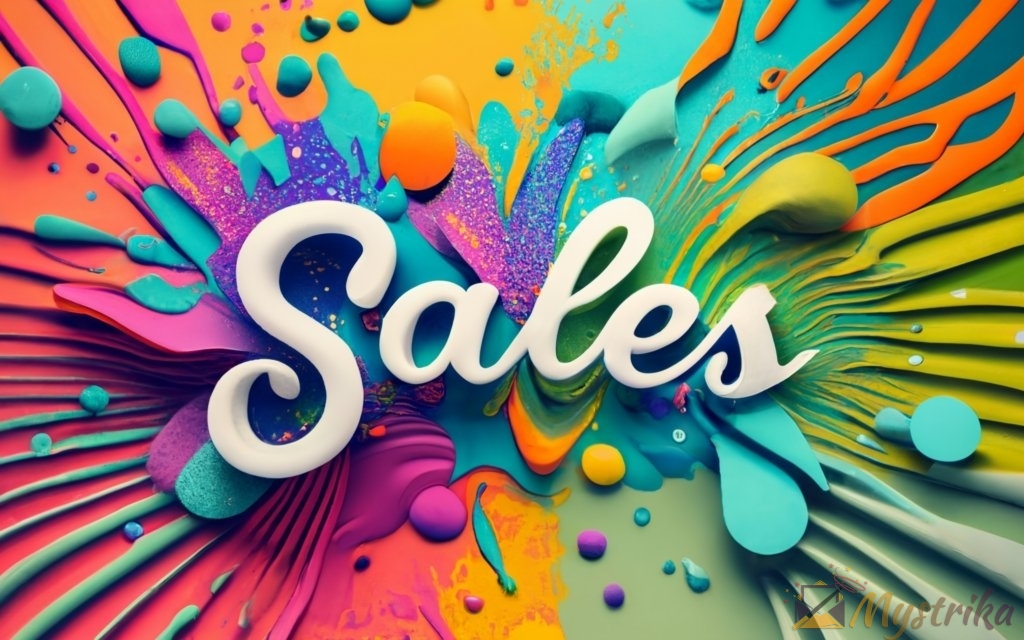 The 35 Best Sales Podcasts for Reps
The sales podcast arena has absolutely exploded, going from just a handful of options to hundreds in recent years. With seemingly endless shows now available, sales reps need help narrowing down the chaff to find the most valuable training, insights, and motivation on offer.
Based on listener ratings, reviews, and recommendations from sales leaders, here are 50 of the top sales podcasts for reps to tune into right now:
Hosted by renowned sales expert and speaker Jeb Blount, Sales Gravy has earned its name as one of the most downloaded and influential sales podcasts. Episodes tackle prospecting, closing, objection handling, and mindset with high-impact insights delivered in typically 5-10 minutes. The short format means busy reps can still efficiently soak up Jeb's wisdom bite-size each day. With over 650 episodes and 11 years under its belt, this podcast offers an amazing breadth of practical training.
Notable Episodes
Why You Suck at Prospecting and What to Do About It
4 Principles of Effective Sales Conversations
Discovery and the Art of the Close
Host Pat Helmers structures The Sales Babble Podcast to teach sales fundamentals and strategies in simple, everyday language without the fluff. The show provides step-by-step guidance on building pipelines, crafting emails, handling objections, and more. While tailored to entrepreneurs and small business owners, reps at any level can benefit from the back-to-basics training. With over 500 episodes, there is no shortage of concrete tactics.
Notable Episodes
Host Mario Martinez, Jr. brings on high-performing sales reps and leaders to reveal tactics suited for today's buyer journey. He focuses on aligning sales process and mindsets to the modern, informed purchaser. Recent episodes have provided guidance on social selling, managing pipeline health, and avoiding buyer remorse. Mario also offers personal insights from his sales consulting experience with companies like IBM and State Farm.
Host Will Barron takes a psychological spin on selling, analyzing body language, influence, and mindset components. With over 700 episodes, Will has extracted actionable tactics from business leaders, sales experts, former FBI negotiators, and even hypnotherapists. The wide range of perspectives helps reps ground sales fundamentals in proven behavioral science for maximum effectiveness.
Notable Episodes
The Future of Sales is Here
How Top Sales People Prospect Today
The Lost Art of Closing
Co-hosted by selling authorities Jeffrey Gitomer and Jennifer Gluckow, Sell or Die brings high-caliber guests like Grant Cardone and Dr. Ivan Misner for raw, honest conversations on sales topics. Jeffrey and Jennifer also trade insights drawing from their books, experiences, and philosophies. Recent episodes have covered managing sales teams virtually, landing enterprise deals, and crafting customer-focused pitches.
Notable Episodes
How New Sales Tech is Changing the Game
Sales Leaders Share Their Secrets to Success
The Daily Habits of Sales Success
Originally launched by sales leader Barb Giamanco and now hosted by Lori Richardson, this podcast gives women an empowering space to share sales career stories and advice. Guests have included female executives from HubSpot, Oracle, LinkedIn, and other sales organizations. Topics range from pay negotiation to leading with authenticity and everything in between specifically from a woman's perspective.
Notable Episodes
Turning Relationships Into Revenue w/ Christine Zmuda
Selling with Confidence w/ Lauren Bailey
When Sales Opportunities Don't Go as Expected w/ Mary Lombardo
Led by sales advisor and contributor Donald Kelly, The Sales Evangelist takes a back-to-the-basics approach on topics like time management, goal setting, and sales fundamentals. Donald directly tackles the attitudes and behaviors that elevate revenue producers drawing from his personal transformation from average rep to leader. With over 700 free episodes and 100 weeks at #1 sales on Apple podcasts, it's among the most popular training shows.
Notable Episodes
The Art & Science of Pitching Anything to Anyone!
Jeffrey Gitomer – Setting Goals & Developing a Sales Mindset
Don't Be Too Desperate
Although broader in scope, author and investor Tim Ferriss talks marketing, selling, influence, and optimal performance. He deconstructs the tactics of top athletes, entrepreneurs, artists and more for self-improvement. Episodes feature leading researchers and accomplished guests like Seth Godin, Simon Sinek, and Daniel Kahneman. The podcast provides thinking around career acceleration, persuasion, and maximizing potential.
Notable Episodes
Jamie Foxx on Workout Routines, Success Habits, and Untold Hollywood Stories
Tony Robbins – On Achievement Versus Fulfillment
Jocko Willink on Discipline, Leadership, and Overcoming Doubt
Jordan Harbinger mixes interviews with specialists in psychology, communication, and influence to extract tips for improving interpersonal abilities. As a former Wall Street lawyer, Jordan struggled with social skills and has since hosted titans like Malcolm Gladwell, Simon Sinek, and Adam Grant sharing not just what to learn but how. The show builds a playbook for sales reps seeking to upgrade their people acumen, storytelling, and rapport-building.
Notable Episodes
With over 15 years under their belts, hosts Bill Caskey and Bryan Neale tag this show as "the longest running daily sales podcast." In bite-sized episodes, they serve up practical tactics from their sales consulting backgrounds to help reps sell smarter. Content spans building rapport, uncovering needs, navigating objections, and closing among other fundamental sales competencies.
Notable Episodes
Hosted by sales and marketing veteran Matt Heinz, Sales Pipeline Radio brings together subject matter experts across revenue generation roles. With a flood of insights from CEOs, authors, and practitioners, the show examines sales methods, team building, and strategies to orchestrate growth. Topics include sales technology, objection busting, getting executive buy-in, and building value.
Notable Episodes
The Challenger Sale – Still Relevant
Turn Your Vision Into Reality
ABM Prospecting That Works
Featuring elite B2B sales pros, Sales Game Changers extracts the approaches that enable cracked quotas and closed enterprise deals. Host Fred Diamond covers tactics like social selling, messaging, discovery, and objection resolution with revenue rockstars. Geared toward experienced account executives, the show also offers career advice for landing promotions.
Notable Episodes
Scott Ingram started Sales Success Stories to uncover exactly how the top 1% of reps consistently crush quotas. He brings on heavy hitting sellers across industries and roles to share their habits, books, tools, mindsets and more. Episodes decode the behaviors that separate good from great with actionable insights for aspiring rainmakers.
Notable Episodes
With new episodes 3-5 days per week, this short-form show provides a steady stream of selling tips for reps. Hosts James Carbary and Benji Block draw out tactics from sales leaders on social selling, cold calling, using micro-commitments, account-based everything, and more. While positioned for marketing, the actionable insights apply perfectly to sales scenarios.
Notable Episodes
Exclusively focused on outbound selling, this show hosted by Jason Bay unpacks strategies for prospecting, email, social media, voicemail, and every touchpoint in between. Reps receive field-tested tactics for capturing attention, qualifying leads, and powering the top of the funnel. Outbound Squad offers a sales development masterclass from an industry authority.
For straight, pull-no-punches advice, long-time sales leader Dave Kurlan is your guy. He draws out wisdom from fellow sales veterans on obtaining success in sales the hard way. Recent episodes have addressed how to sell boldly, the myth of sales funnel stages, and critical account management strategies among other pragmatic topics.
Notable Episodes
Co-hosts Sue Singh and Ashleigh Early provide an inclusive space to highlight diverse sales voices and empower underrepresented groups. They tackle topics like hustling as a startup founder, succeeding in sales with ADHD, and bringing your whole self to work. The show offers a fresh, human perspective on sales careers.
While covering all things SaaS, SaaStr Podcasts regularly feature topics to empower sales teams. Recent episodes have covered building an effective sales onboarding program, how to get execs to respond to cold outreach, and leading with value versus leading with quota. Listen for tips on leveraging data and tailoring outreach.
With hundreds of episodes over 7+ years, Victor Antonio has built an invaluable library of selling wisdom. He releases new episodes weekly focused on psychology-based tactics to connect with clients and close deals. Topics range from handling fast-talking buyers to overcoming call reluctance and advanced social selling strategies. Victor Antonio also delves into the minds of skeptical buyers and explores why they buy. Episodes tackle subjects like addressing the buyer's resistance to change, establishing trust in your sales process through caring for the prospect and buyer decision fatigue. With hundreds of episodes, there's plenty of content to dig into.
Host Andy Paul talks acceleration strategies with sales leaders like Jill Konrath and Mike Weinberg. They reveal what works to build pipeline, retain customers, develop talent, leverage technology and more. Reps gain field-proven insights they can implement immediately for increased sales and impact.
John Barrows turns motivation into action every Monday, interviewing sales experts on topics like prospecting, leadership, career advancement, and more. As a sales trainer, he provides science-backed tactics blended with inspiring anecdotes for continual improvement. Episodes tackle sales technology, negotiation, executive presence, and personal branding.
Value Builders looks through the lens of customer experience to reveal how revenue leaders drive growth. Host Dave Duke talks to guests about optimizing end-to-end customer journeys, managing renewal and retention, building customer-centric cultures, and mapping products to evolving buyer needs.
Notable Episodes
Released weekly, this show hosted by Sam Jacobs from the Sales Hacker community tackles both new and evergreen sales issues. Listen to gain perspective on sales tech, inevitable objections, building trust with marketing, consultative problem-solving, and more from top reps.
Notable Episodes
Hosted by outreach expert Marylou Tyler, this show dives deep into attracting and engaging modern buyers. Episodes tackle optimizing channels like email, using value across touchpoints, personalizing at scale, and aligning sales and marketing. Reps receive field-tested cold outreach strategies.
Continuing the legacy of sales advisor Zig Ziglar, hosts Tom Ziglar and Kevin Miller share inspiration for brand building, productivity, problem-solving, and achieving work-life balance. While broad, episodes translate easily into professional and personal success habits.
Notable Episodes
How hobbies and friends can help you avoid burnout – Habits with Carey Nieuwhof
Are your current circumstances a result of your personal choices?
Ben Hardy – Why willpower doesn't work
With episodes under 10 minutes, Sales Talk with Josh Braun delivers quick hitter advice for reps looking to improve. Sales consultant Josh Braun provides easy-to-digest guidance on self-improvement, skills development, leadership principles, and attitude adjustments to excel in sales.
Sales School is focused on accelerating the careers of reps earlier in their journey. Host Jordan Belfort interview high-performing SDRs and frontline managers on what activities drive results. Recent topics include crafting value propositions, building executive relationships, sales technology, and networking.
Uniting sales and marketing teams to hit revenue goals is the specialty of Sales Lead Dog founder, Christopher Smith. The podcast provides tactics to orchestrate end-to-end lead generation from creating messaging to discussing pricing to onboarding new customers. Michael also outlines new strategies like conversational marketing and video outreach.
Morra Aarons-Mele focuses this show on empowering women working in sales roles. She provides stories and guidance on critical confidence, overcoming self-doubt, anxiety management, speaking up, and advancing your career. The relatable insights provide motivation alongside practical tips.
Sales strategist and coach Mark Garrett Hayes provides field-tested tactics for new managers stepping into sales coaching and training roles. Episodes include sample coaching frameworks, ride-along debriefs, and discussions on motivating teams, delegating effectively, and teaching sales skills. The actionable advice helps managers accelerate rep performance.
Josh Muccio explores methods to improve positioning, frame conversations, establish authority, and control dynamics during sales interactions. Traditional techniques are challenged by new models like "primal framing" as Oren provides research and examples to compel buyers.
This 5-minute daily podcast packs useful tips into quick hits. Recent topics include how to leverage mail merge for personalization at scale, overcoming price objections, crafting value-driven subject lines, and getting buyers to open up. The bite-sized episodes make staying sharp effortless.
Hosted by Alex Bass & Andra Vomir, this podcast reveals differentiation strategies for winning business away from competitors. Episodes showcase how companies of all sizes have provided unexpected value to change prospect perceptions and elevate customer experience. The insights help reps identify and promote their own unique value.
Led by Revenue.io, this podcast provides managers and reps the strategies, training techniques, and technology insights to accelerate performance. Guests like Mike Kunkle and Colleen Stanley discuss onboarding, scaling sales teams, perfecting pitches, objection handling, and more.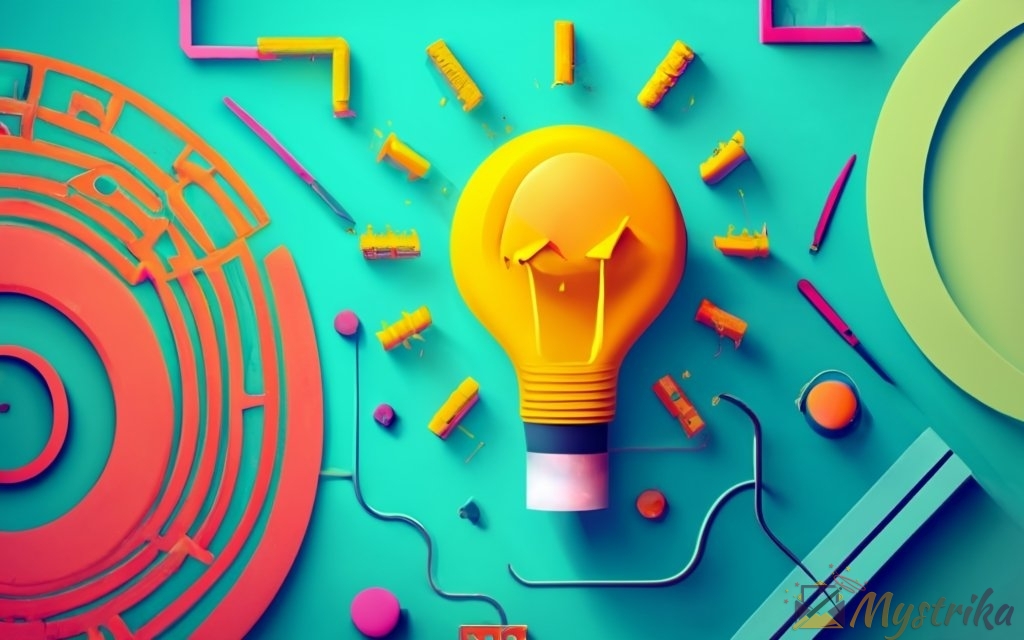 Key Takeaways on Finding the Best Sales Podcasts
With 50+ options featured, sales reps now have an extensive menu of podcasts to choose from. But with so much variety, honing in on the shows that will deliver the most value can still prove challenging. Here are some key selection criteria to determine which podcasts are worth subscribing to:
Look for Shows That Align with Your Goals
First, identify your learning objectives and target skills you want to develop right now. Are you focused on lead generation tactics? Negotiation strategies? Building executive relationships? Whatever the priority, search for shows catering to that goal.
For example, a new SDR may want to prioritize prospecting-focused podcasts like Predictable Prospecting, Get in the Door, or Outbound Squad. Whereas an enterprise AE seeking bigger deals may opt for shows like Sales Pipeline Radio or Sales Game Changers.
Drilling down by objective ensures reps extract immediately relevant insights rather than general information. Targeted shows provide the blueprint for progressing in specific competencies. Sales leaders interviewed even recommend focusing on just 1-2 podcasts for a period until you ingrain those tactics into your repertoire.
Seek Out Variety and Fresh Perspectives
Though it helps to have a bread-and-butter podcast aligned to goals, continuing to sample new shows prevents your selling approach from going stale. Rotate different voices and guests into your listening queue for diverse ideas.
For example, long-running favorites like Sales Gravy or Advanced Selling offer proven fundamentals. But combining their wisdom with fresher pods like Sales School for Rising Reps or Sell with Substance exposes you to new frameworks like insight selling. This blend of perspectives, stories, and techniques keeps you adaptable.
Exposure to different hosts and communication styles also hones active listening abilities, which reps need on sales calls. Plus, variety beats listening to the same voice daily. Mix it up.
Focus on Actionable Tactics and Practical Tips
At the end of episodes, you should walk away with tangible sales strategies to apply immediately versus just inspiration or motivation. Seek out shows that deliver field-tested tactics and granular steps you can translate into practice.
Some of the best for practical tips include:
Inside Sales – Framework for finding decision makers' email address fast
Salesman Podcast – Templates and scripts for certain prospecting scenarios
Sales Babble – Email structures and phone scripts to overcome common objections
Make It Happen Mondays – Tips for adding humor or levity as an effective sales tool
Look for shows that appeal to your learning style – whether that means detailed breakdowns, memorable stories, or entertaining examples. You want clear guidance for translating advice into skills.
Check for Consistent Publishing and Engaging Hosts
Ideally, your chosen sales podcasts release new episodes frequently, so you have a steady stream of fresh ideas. While weekly is common, some shows like Sales Babble or Daily Sales Tips drop new content daily for bite-sized learning.
Beyond consistency, an engaging host also attracts and retains listeners by bringing energy and passion to topics. Their storytelling and communication style should make even sales fundamentals compelling rather than dry.
Some notably engaging hosts include:
Jeb Blount of Sales Gravy – Highly opinionated and animated
Andy Paul of Sales Enablement Podcast – Thoroughly researches guests and conversations
Scott Leese of Daily Sales Tips – Succinct communicator that grabs attention
Anthony Iannarino of In the Arena – Storyteller that makes concepts memorable
An engaging host paired with regular publishing equals a podcast you look forward to playing versus seeing as a chore.
Give Several Shows a Listen Before Committing
Much like dating apps, give a few podcasts a trial run before deciding on a long-term subscription. Listen to 3-5 episodes of a show before determining if the content and style clicks with your preferences.
While one podcast may be a favorite of colleagues, that doesn't mean it aligns to your selling scenario. Use the first few episodes to evaluate if the advice applies and the host's tone resonates.
There are so many sales podcast options now that you can afford to be selective based on what content best supports your continual learning process. CXO Talk, for example, frequently tops "best business podcast" lists but may not suit sales reps.
Treat podcasts like sales calls – tailor choices based on your goals, challenges, and style. Curate your playlist purposefully for maximum payoff.
In Summary
Sales podcasts make continuous skills development accessible by delivering insights from the best on-demand, anywhere. But with an overwhelming amount of options today, reps must be intentional about curating their listening queue.
By picking podcasts that target your sales objectives, provide varied perspectives, deliver practical tips, publish frequently, and engage you, you ensure the time invested sees real returns. Audit your playlist routinely to maximize relevance as your career goals evolve.
Committing to just 30 minutes of podcasts daily exposes you to decades of accumulated sales experience in less than a year. Make that time strategic through purposeful selection and see your performance reach new levels.
Frequently Asked Questions
Q: How do sales podcasts compare to books for learning?
Podcasts can provide more convenient and up-to-date insights versus books. You can listen during commutes or exercise versus finding extended free time to read. Podcasts also tap into active reps versus retrospective advice.
Q: Are sales podcasts only for experienced reps and leaders?
Not at all! Many great shows like Sales School and The Anxious Achiever cater their advice specifically to new salespeople. All experience levels can extract value from podcasts.
Q: Is it better to focus on just one sales podcast?
It can help to binge a podcast for a set period to fully ingest tactics. But rotating podcasts keeps perspectives fresh. Balance shows for fundamentals with others for new trends and variety.
Q: How much time do I need to commit to sales podcasts?
Even 15-30 minutes per day can add up to powerful skills development over time. Consistency matters more than length. Make podcasts part of your routine in commutes or exercise.
Q: What podcast app is best?
iTunes and Spotify have massive libraries. Overcast offers advanced features like custom playlists. Try a few to see which interface you prefer. Many podcasts are available across multiple platforms.
Q: How do I find podcast guests that have been on multiple shows?
Sites like ListenNotes and Podchaser track guest appearances across podcasts. Search for influencers like Jill Konrath to compile a custom playlist of their best insights.