Celebrities hold sway over consumer audiences unlike any other influencers. A strategic cameo creates magic for your brand.
Cameo has unlocked new potential for marketers to tap into celebrity influence. But how exactly can brands leverage the platform for effective and engaging business promotions?
This guide covers proven strategies for collaborating with talent on Cameo. Read on to learn insider tips for ideation, creation, distribution and measurement of star-studded campaigns that deliver powerful results.
Overview of Cameo and Its Business Offerings
Cameo is best known as a platform that allows fans to request personalized video messages from their favorite celebrities. Since launching in 2017, the company has facilitated over 2 million celebrity shout outs for customers around the world. But beyond these short personal videos, Cameo has been expanding its offerings for business use cases as well.
A Rising Star in Personalized Content
The core Cameo experience is simple – users choose from a roster of over 40,000 talent across sports, entertainment, music, comedy, and more. They then receive a custom video message delivered directly within the app. Prices typically range from $50-$300+ depending on the celebrity.
This model struck a chord with audiences seeking deeper connections with public figures they admire. Cameo has delivered over 2 million videos to date, and fulfilled ever more unique requests (like Snoop Dogg narrating a weather report).
The company has attracted over $165 million in funding, reflecting incredible growth. Many celebrities now earn over $100,000 annually on Cameo through a steady stream of fan requests.
Pivoting to Serve Brands and Businesses
In 2019, Cameo launched a division called Cameo for Business (C4B) – extending its reach beyond individual consumers to corporate clients.
The goal was providing new ways for brands to leverage talent and create unique content. While personalized celebrity videos remained the core offering, C4B added capabilities like:
Direct Talent Access: C4B provides a direct line to represented talent, making it easy to book stars aligned with a brand's values.
Campaign Management: Teams can manage complex multi-talent campaigns in a single dashboard.
Creative Strategy: C4B works closely with brands on campaign ideation and execution.
Usage Rights: Videos include commercial usage rights and can be repurposed across marketing channels.
Data-Driven Approach: C4B leverages data to optimize talent selection and creative direction.
Diverse Options for Business Content
While Cameo originated with short shoutout videos, C4B empowers more diverse content creation opportunities including:
Employee Recognition: Personalized messages to reward top performers.
Testimonials/Reviews: Talent can share authentic experiences with a product/service.
Behind-the-Scenes: Give fans a unique BTS peek at commercial shoots or events.
Q&As/AMAs: Fans submit questions for talents to answer via video.
Live Streams: New product launches, virtual events, and more.
Social Content: Create short clips ideal for TikTok, Instagram, etc.
Training/Demo Videos: Engage employees with a celeb-led tutorial.
The options are nearly endless – from holiday wishes to virtual cooking demos with celebrity chefs. The key is working closely with talent to align campaign goals with their personal brand.
Why Cameo Delivers for Brands
There are many reasons Cameo has become a secret weapon for savvy marketers:
Audience Attention: Celebrities catch viewers' eyes – cutting through the noise.
Authenticity: Direct talent access facilitates genuine branded content.
Flexibility: Various content formats work across marketing channels and use cases.
Personability: Humanizing brands by connecting celebrities with customers.
Virality: Novel celebrity content drives higher engagement and sharing.
Data: C4B uses data to identify ideal pairings between talent and brands.
While traditional advertising may feel intrusive or forced, Cameo facilitates natural connections between stars and audiences. The result is content that entertains, engages, and promotes brands in subtle yet impactful ways.
Looking Ahead
As Cameo continues gaining steam, expect ongoing expansion of its business services. We'll likely see brands tap influencers across verticals like sports, food, gaming, and more. Content breadth will also increase – from live streams to episodic series that give insider looks at company cultures.
At its core, Cameo unlocks new ways for brands to leverage celebrity influence and connections. As these opportunities evolve, creative marketers can experiment with truly novel promotional content tailored to their unique goals and audiences.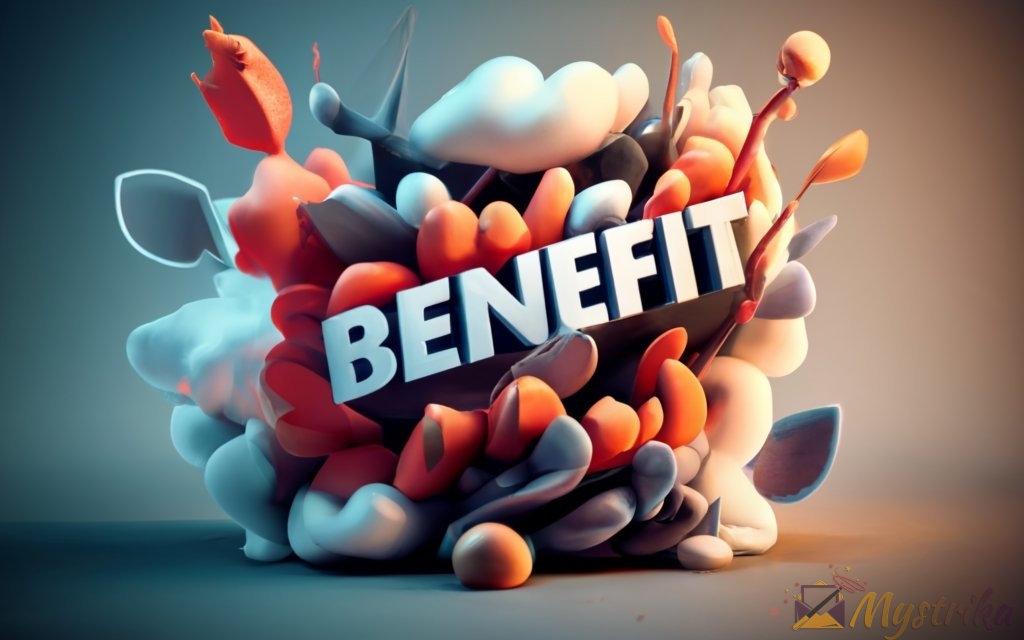 Benefits of Using Celebrities and Influencers in Advertising
Collaborating with the right celebrity or influencer can be an incredibly effective way for brands to create compelling, engaging promotions. But why exactly are these talent partnerships so valuable in marketing?
There are three core benefits that talent collaborations bring to the table:
1. Relevance
The most successful influencer marketing begins with finding talent who are a natural fit for a brand's target audience and messaging.
For example, when Reebok launched a new line of maternity fitness apparel, they tapped prenatal trainer and social media star Emily Skye as a brand ambassador. It was an ideal partnership given her expertise in pregnancy wellness and massive following among expecting mothers.
Meanwhile, the NBA has used basketball stars like Stephen Curry in promoting their youth initiatives and camps. Again, the seamless relevance to the program goals led to authentic, persuasive promotions.
So whether it's an athlete marketing sporting goods, a chef promoting kitchenware, or a gamer promoting electronics, relevance should be the number one consideration.
2. Authenticity
In our age of non-stop media noise, audiences crave authenticity. They want to know talent truly align with and use a product themselves before endorsing it.
Finding influencers who will rep a brand honestly and organically is critical. Their content should never feel like a soulless ad read or endorsement for a paycheck.
For example, when singer Billie Eilish launched her perfume in 2021, she made it clear this was a passion project borne out of her lifelong fascination with scent. That authentic perspective made the promotion feel genuine rather than just a cash grab.
Meanwhile, Peloton famously features actual customers singing the praises of their bikes in marketing materials rather than paid celebrity spokespeople. This authenticity strikes a chord.
3. Attention-Grabbing
Let's face it – consumers are bombarded by digital content and advertising every day. Our brains have become masters at blocking out most promotional messages.
This is where talent partnerships shine. Seeing a familiar face grab our attention and break through the noise.
Take Ryan Reynolds' hilarious ads for Mint Mobile. It's hard to ignore his winking antics, and makes the promotions infinitely more engaging.
The novelty factor of seeing a celebrity in a commercial makes us take notice, rather than tuning out yet another faceless corporate ad. It creates that crucial moment of engagement that makes a campaign memorable and impactful.
Talent Campaigns Done Right
When executed strategically, influencer marketing campaigns can drive incredible results. For example:
Skin care brand CeraVe saw sales surge by 37% after partnering with celebrities in China.
When Academy Award winner Viola Davis promoted L'Oreal Paris Elvive shampoo on Instagram, the post reached 4x the engagement of other branded content on her page.
After an influencer marketing push in India, Coca-Cola saw a 15% increase in weekly sales.
The numbers speak for themselves – properly leveraged talent partnerships move the needle. But it requires careful strategy based on relevance, authenticity and attention.
Brands must keenly evaluate potential influencers based on reach, resonance with target demos, and how credibly they can rep products. Content direction should feel organic, not forced. And collaborations must extend beyond one-off posts to create sustained engagements.
Do influencer marketing right, and brands create viral, highly engaging and persuasive promos that audiences genuinely enjoy consuming. Get it wrong however, and brands risk damaging their reputation through disingenuous partnerships that fall flat.
By keeping relevance, authenticity and attention front of mind, marketers can tap into the tremendous potential of celebrity and influencer collaborations.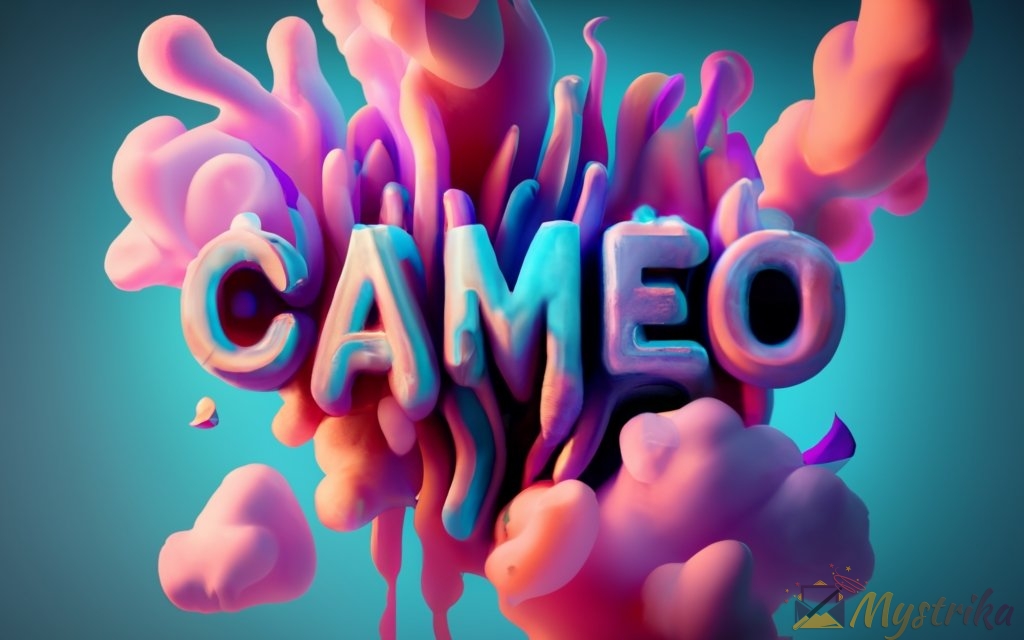 Creative Ways Brands Can Work with Talent on Cameo
The core of Cameo is facilitating personalized video messages from celebrities. But creative marketers have discovered many innovative ways to apply this talent access for impactful brand campaigns:
Personalized Greetings
A classic and effective tactic – having stars record custom congratulatory videos for employees, customers, or other brand stakeholders.
For example, Cameo partnered with T-Mobile to have celebs like Snoop Dogg surprise their top performing staff. Imagine the motivation boost of getting props from Snoop himself!
Brands could also send VIP customers Cameos on special occasions, thanking them for their loyalty. Or use celeb shout outs when employees hit key milestones or tenures with a company.
The options are endless, and recipients will cherish the star-powered personalization.
Behind-the-Scenes Content
Give your followers an exclusive look at what goes on behind the camera during commercial shoots.
Brands could have stars record BTS footage on their phones, or do livestreams from set. Show fans candid moments, bloopers, wardrobe changes, etc for a raw inside look.
This tactic builds buzz around upcoming ad campaigns and also humanizes the production process.
For example, Oreo famously leaked their full Super Bowl commercial early via an apparent BTS livestream "accident". It generated huge attention.
Testimonials and Reviews
User-generated content is perceived as more authentic than brand claims. So having celebrities share their real experiences with a product or service in testimonial videos can be very persuasive.
The key is ensuring their commentary feels genuine – not just a paid endorsement read. Let them highlight what they truly like about working with the brand.
For example, Cameo enlisted several stars to try the plant-based Impossible Burger and share uncensored reactions. The funny, honest reviews built credibility far better than a scripted ad.
Live Chats and Q&As
Hosting live video chats or Q&As with celebrity brand ambassadors is a great way to create real-time engagements.
During new product launches, brands could have talent demo features and take fan questions. This interactivity piques interest and gives insight pre-purchase.
For internal events like town halls, enlisting a celeb for a morale-boosting employee Q&A would excite and inspire teams.
The organic back-and-forth conversation sets this apart from rigidly scripted promos.
Unique Social Content
Cameos can provide source material to seed ongoing social campaigns versus just one-off messages.
For example, a brand could enlist multiple celebs to record funny product unboxing or challenge videos. Then parse these up into snackable social clips over time.
Brands can also cultivate long-term influencer partnerships. Give talent products to organically integrate into their own social and YouTube content on an ongoing basis.
The goal is facilitating shareable content that gets brands and products in front of new eyeballs.
Virtual Event Appearances
As conventions, conferences, and events went virtual during COVID, some brands got creative with celebrity appearances to keep online audiences engaged.
Enlisting musical acts for virtual performances or standup comics for online comedy shows are great options. Athletes or authors could also join virtual panels or interviews as featured guests.
In these quarantined times, talent participation makes disjointed livestreams feel like can't miss appointments.
Training Videos
Brands spend serious money making training and onboarding materials for employees and partners. So why not get some celebrity flair?
Imagine how much more engaging a product tutorial or demo would be coming from a recognizable face fans enjoy watching.
And having a celebrity walk through technical processes eliminates the stiff, corporate vibe of standard training content.
It's a clever way to reinforce important information while holding viewer attention with star power.
The Sky's the Limit
Hopefully these sparks some ideas, but the possibilities with Cameo integrations are endless. Avoid forced celebrity endorsement tactics of the past. Instead tap talent in fresh ways that organically weave brands into their passions and voices.
The more creativity, the better opportunities for memorable and shareable celebrity x brand collaborations. At the end of the day, Cameo facilitates connections between stars and the audiences who love them. For savvy marketers, that presents very fertile ground for crafting outside-the-box yet effective promotions.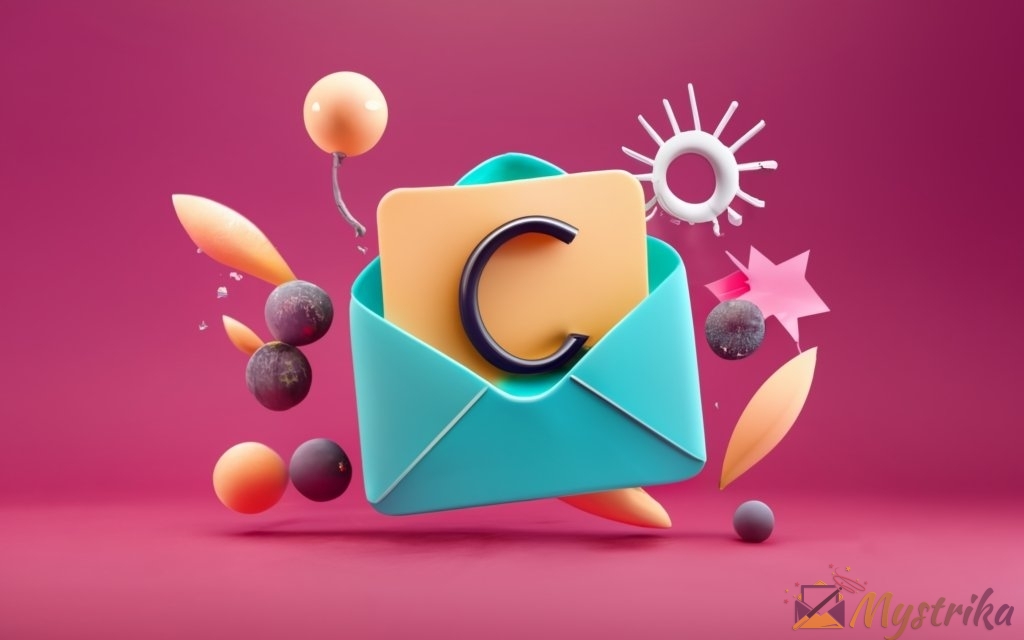 Best Practices for Running a Cameo Campaign
Once you've locked in talent for a Cameo promotion, proper campaign execution and management is key. Follow these best practices to ensure your celeb content succeeds:
Choosing the Right Talent
Not all celebrity partnerships are created equal. Brands must carefully evaluate potential collaborators across four factors:
Audience Reach – Their follower count and engagement rates. Mass appeal is great, but niche influencers with targeted audiences can also be very effective.
Relevance – How credibly they can endorse your industry/product. Picking talent with seemingly random or forced connections damages credibility.
Price Point – Bigger stars demand higher Cameos pricing. But mid-tier and micro influencers often deliver great ROI.
Values Alignment – No amount of reach is worth partnering with celebs whose personal brand clashes with yours.
Take time to research talent on Cameo's platform based on these criteria. Data-driven talent matching ensures effective campaigns. Don't just go with the first big name available.
Setting Clear Expectations
Once talent is secured, set very clear expectations for the partnership:
Campaign Goals – What KPIs are they helping you achieve? Views, engagement, conversions?
Deliverables – Define exactly what content you need from them, and in what formats.
Distribution – Detail where and how their content will be shared across your properties and channels.
Legal Obligations – Specify any compliance needs like disclosures and approve verbiage.
Timeline – Map out project schedule and deadlines for deliverables.
Leave no gray areas about the WHY, WHAT, WHERE, and WHEN of the collab. This heads off confusion and ensures smoother campaign execution.
Allow Creative Freedom
The magic of Cameo is tapping talent's authentic voices. While you should provide direction, also give stars room for improvisation.
Mandating rigidly scripted ads will make promotions feel forced. The most engaging celeb content comes from giving them creative freedom to improvise within branded guidelines.
Set clear expectations for messaging, but don't stifle their personal approach. If brands selected them for their unique appeal and voice, then embrace it.
Talent will bring campaigns to life in ways you may never have envisioned. Allow space for their creative spark to shine through.
Content Optimization
Develop content suited for each channel and audience where it will be shared:
Length: Long-form videos for YouTube, short bits for Instagram, etc.
Aspect Ratios: Square for Instagram, vertical for mobile, horizontal for TV.
Effects: Add graphics and effects to suit various platforms.
Context: Add explanatory captions for standalone social posts.
Calls-to-Action: Insert relevant CTAs into videos driving to your site/products.
With optimization, the same Cameo content can work across multiple uses cases and touchpoints.
Pick Performance Benchmarks
Define what success looks like from the outset:
Engagement: Likes, comments, click-through rate, etc.
Sentiment: Positive social buzz and reviews driven.
Conversions: Sales, email signups, or other desired actions.
Reach: Total audience exposed to promotions.
These will vary by campaign goals, but tracking key metrics is crucial. It allows you to assess campaign ROI, refine strategies, and identify the most effective talent partnerships.
Plan for Going Viral
Celebrity content brings the possibility of exploding in popularity. Always prep contingency plans for going viral:
Surge bandwidth on sites/servers to handle spikes in traffic.
Expand social monitoring and response teams to handle influx of brand mentions.
Get PR and crisis teams on standby to respond to press inquiries.
Prepare additional content to feed momentum as it builds.
Scale up paid promotions to maximize reach.
Fast-track conversion optimization efforts while interest is piqued.
Virality is the dream, but brands can't be caught flat-footed. Proactive readiness is key to fully capitalizing on content that catches fire.
Closing Thoughts
Cameo opens amazing potential for brands and talent to collaborate in fresh ways. But purposeful matching, clear expectations, creative freedom, optimization, measurement, and contingency planning are essential to effective execution.
With the right strategic approach, brands can tap into celebrity influence and connections to create incredibly engaging, visible and high-converting marketing campaigns.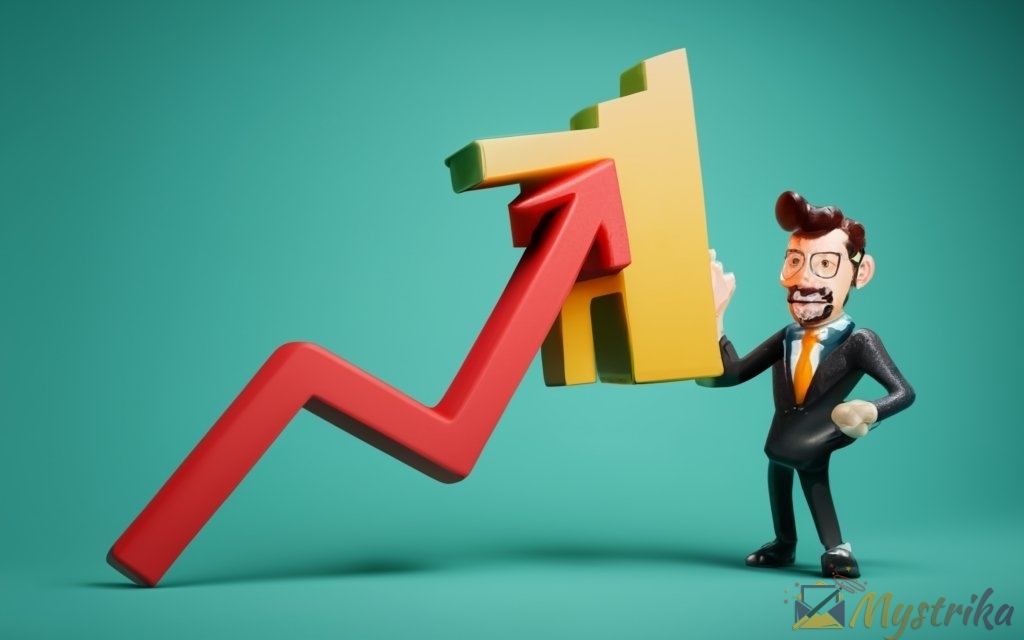 Measuring the ROI and Impact of Cameo Campaigns
Cameo campaigns represent an investment for brands. While celebrity collaborations seem glamorous, marketers must quantify their tangible business impact to justify spend.
These are key ways to measure the return on investment and effectiveness of Cameo promos.
Monitor Brand Lift
Brand lift studies assess how creative campaigns affect consumer perceptions and awareness.
Conduct brand lift surveys before and after Cameo content launches to gauge impact across metrics like:
Brand favorability: Did positivity towards your brand increase after the promo?
Consideration: Are audiences more likely to try your product or service?
Awareness: Does unaided recall of your brand improve?
Associations: Do audiences increasingly associate your brand with descriptive traits you seek, like "innovative" or "trustworthy"?
Significant lift on these brand health measures indicates creative effectiveness.
Analyze Organic Reach
Celebrity co-signs expand a brand's organic reach, exposing it to new audiences.
Analyze unique viewers, impressions, and engagements garnered when talent shares Cameo content to their own channels. See how their fanbase interacts with the brand as a result.
Tapping influencers in target customer demos generates visibility that paid media simply can't match. The halo effect of earned celebrity exposure is immensely powerful.
Track Inbound Traffic
Celebrity content drives inbound website traffic, especially as it goes viral.
Analyze landing pages and UTM campaign tags to quantify site visits directly attributable to Cameo campaigns.
This reveals how talent partnerships increase organic discovery beyond existing sales/marketing channels. It's a key conversion opportunity with visitors pre-sold by celeb promotions.
Monitor Conversions
Ultimately, business impact comes down to sales influence.
Use unique discount codes, pixel tracking, or other means to identify and attribute conversions driven by Cameo campaigns.
Analyze conversion lift at various touchpoints:
Email signups
Ecommerce sales
App installs
Service bookings
Hard conversion data is the best proof of ROI on influencer spend.
Experiment with A/B Testing
Not all celebs or creative perform equally. Use A/B testing to double down on what works.
Try different versions of content, offers, and calls-to-action across otherwise identical campaigns. See which talent partnerships, messages and tactics perform best head-to-head.
Let data guide your ongoing influencer marketing. Optimize based on statistically significant conversion differences between campaign variations.
Track Sentiment and Buzz
Softer metrics like positive buzz, social conversations and press mentions matter too.
Monitor brand sentiment across channels as Cameo campaigns unfold. Are audiences and the media responding favorably? Or are promotions backfiring and generating criticism?
While buzz is harder to quantify, it impacts brand perception and reputation. Stay on pulse of organic conversations sparked by campaigns.
Surveys and Feedback
Go straight to the source and ask target audiences their take.
Run follow-up surveys with customers or website visitors exposed to Cameo content. Gauge their receptiveness and brand impact through direct feedback.
Optimizing based on respondent data helps fine tune influencer collaborations and creative.
Holistic Analysis
No single metric tells the full story. Analyze Cameo campaign results holistically across awareness lift, organic reach, site traffic, conversions, buzz and audience surveys.
Look for connecting insights and cause-effect relationships across datasets. This 360 degree view allows fully assessing promotional impact on brand and business.
Proper benchmarking and measurement is crucial for continually improving influencer marketing returns. Quantify what moves the needle to double down on what works.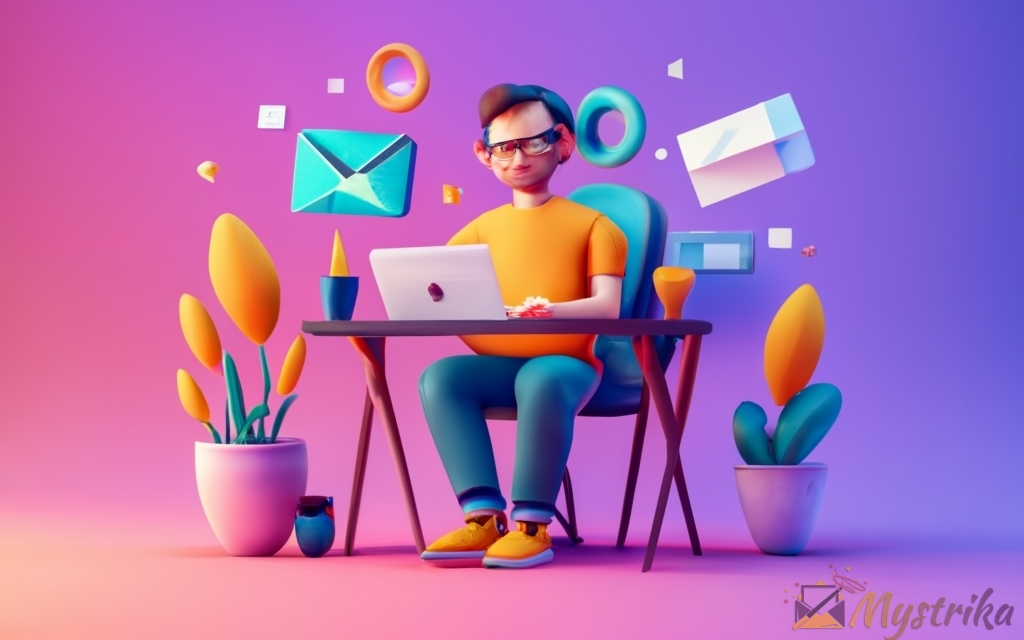 Case Studies of Effective Cameo Campaigns
The proof is in the pudding when it comes to demonstrating Cameo's marketing potential. Here are two case studies highlighting brands leveraging the platform successfully:
Mint Mobile – Simplifying Service Explainer
The Challenge:
Mint Mobile needed a memorable and shareable video to simply explain their affordable wireless service model to potential new customers.
The Campaign:
They partnered with celebrity investor and brand spokesperson Ryan Reynolds to create an entertaining explainer cameo. He broke down Mint's offering in his trademark humorous style.
The Results:
The Reynolds explainer video exploded in popularity across social media and YouTube. It achieved results including:
Over 500,000 YouTube views in one week
Massive earned media and press coverage
Tangible uplift in new customer acquisitions
Strong brand lift metrics around awareness and favorability
By leveraging Reynolds' popular persona and improv skills, Mint created a viral hit that communicated their core value prop and reached a huge new audience.
1-800 Contacts – Customer Appreciation
The Challenge:
1-800 Contacts wanted a meaningful way to show appreciation for their loyal customer base.
The Campaign:
They ran contests where winners could select any celebrity on Cameo to receive a custom thank you video message. Winners loved receiving their surprise shoutouts from stars like Snoop Dogg, Charlie Sheen, and many more.
The Results:
The celeb thank you campaign generated excitement and goodwill among 1-800's customer base:
Social media buzz and shares from delighted contest winners
Increased customer satisfaction and NPS scores
Positive brand sentiment on social channels
Stronger perceived bond between customers and the brand
The thoughtful surprise-and-delight initiative forged greater emotional connections with buyers by making them feel valued through celebrity access.
In Nutshell
These examples demonstrate Cameo collaborations working seamlessly to:
Explain products entertainingly
Enhance brand affinity
Delight important audiences
Generate widespread attention
The key is matching talent effectively to campaign goals and finding creative ways to tap their personal brands. Used strategically, Cameo provides immense opportunities to break through and connect with audiences.
These case studies spotlight the platform's unique potential if leveraged thoughtfully. They showcase how humanizing brands through modern celebrity partnerships can deliver impressive results.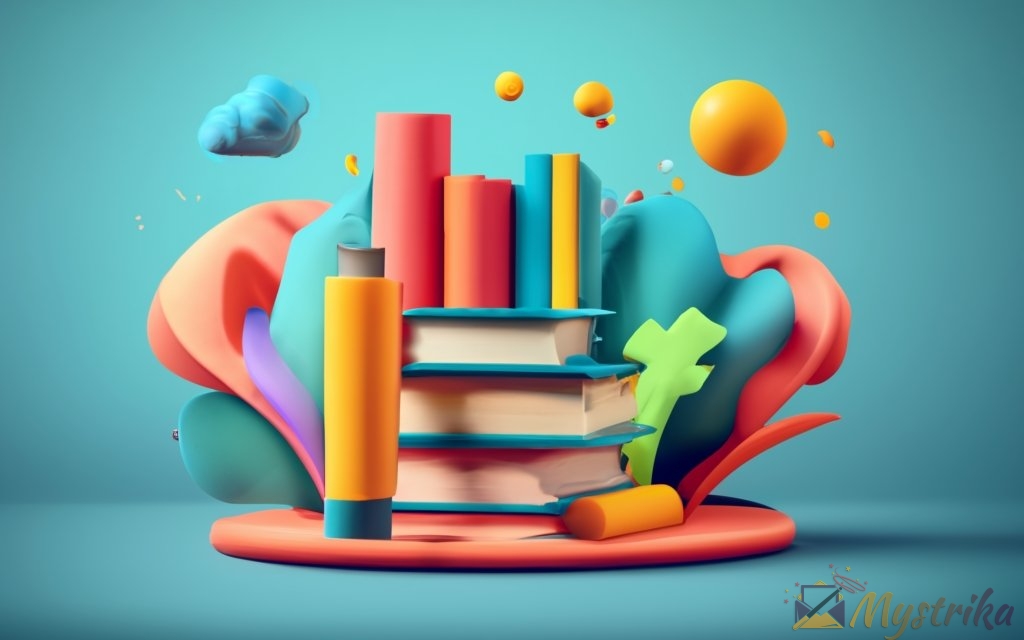 Key Takeaways
Celebrity influence holds tremendous marketing potential if harnessed strategically. Key lessons for brands exploring Cameo business partnerships include:
Align talent values – Collaborators should credibly and authentically represent your brand.
Spark attention – Novel celeb content cuts through noise to engage audiences.
Build authenticity – Let talent add their personal flair versus rigid scripts.
Try diverse formats – From video greetings to live Q&As, get creative.
Optimize thoroughly – Adapt content for each platform and audience.
Set clear expectations – Leave no ambiguity about campaign details and goals.
Give creative freedom – Let talent improvise within branded guidelines.
Have a plan – Proactively prepare for possible virality.
Track ROI diligently – Quantify business impact across metrics to guide optimization.
Experiment with A/B testing – Double down on what resonates by testing iterations.
When executed and managed purposefully, Cameo campaigns become highly visible, talk-worthy, and effective promotions. Celebrity relationships allow brands to connect with audiences in authentic and novel ways that traditional advertising simply cannot match.
Focus on strategic matching, creative collaboration, thorough measurement and continuous optimization to unlock Cameo's unique marketing capabilities. Add celebrity flair to stand out from the noise and achieve your promotional goals.
Frequently Asked Questions
Let's recap answers to common questions brands have about leveraging Cameo for business purposes:
How do I get started booking talent on Cameo?
Browse Cameo's extensive database of stars and select those you feel align with your brand and campaign goals. You can then instantly book and arrange payment on the platform.
What types of content can we create together?
The possibilities are endless! From personalized video messages to social content, behind-the-scenes footage, live Q&As, event appearances, and much more. Get creative!
How does the process work logistically?
Cameo facilitates direct access and handles all production and delivery of talent content through their platform. Simply submit creative directions and manage the process via your Cameo project dashboard.
Can we repurpose content across marketing channels?
Yes, Cameo videos include full commercial usage rights. You can share on your website, social media, YouTube, ads, email, and anywhere else.
How do I identify the right influencers to partner with?
Vet talent based on audience reach, relevance, price point, and values alignment. Data-driven matching is key for effective collaborations.
How can we optimize content for different platforms?
Tailor content duration, aspect ratio, effects, captions, calls-to-action, etc. for use on Instagram, YouTube, websites, TV spots, and other channels.
What's the best way to measure campaign success?
Track brand lift, reach, site traffic, conversions, sentiment, surveys, and more. Look for insights across metrics to assess overall performance.
How can we prepare for content to go viral?
Have crisis response, server capacity, promotional budgets, conversion funnels, and additional content ready to capitalize on sudden popularity.
What are best practices for setting expectations?
Provide complete clarity about campaign goals, guidelines, legal needs, timelines, distribution plans, and success metrics upfront.