Running a successful digital agency requires more than just creative talent and business savvy. In today's highly competitive marketplace, leveraging the right software and tools is essential for attracting clients, streamlining workflows, and delivering results.
With so many apps, platforms, and solutions at our fingertips, building a powerful agency tech stack may seem overwhelming. But fear not! In this comprehensive guide, we'll explore the top tools for accelerating agency growth and maximizing productivity across all facets of your business.
From lead generation and project management to reporting and graphic design, we've handpicked over 50 of the most invaluable agency tools for dominating in the digital age. Whether you're a fledgling agency or a global creative powerhouse, implementing the right solutions provides that competitive edge you need to scale your book of business.
Let's dive in and unravel the must-have tech for catapulting your agency to new heights!
Lead Generation Tools
Lead generation is the lifeblood of any agency. Without a steady stream of new, qualified leads coming in the door, it's nearly impossible to grow your book of business. That's why having the right lead gen tools in your stack is absolutely essential.
In this section, we'll explore some of the most important lead generation tools for agencies, including:
Email verification tools
Lead enrichment tools
Landing page builders
Email outreach tools
Form builders
Equipped with these lead gen power tools, your agency will be well positioned to attract and convert high-quality prospects into happy, long-term clients. Let's dive in!
Email Verification Tools
The last thing you want to do is spend time and money pitching prospects that don't even exist. That's why email verification is a mandatory first step in any lead gen process.
With email verification tools like ZeroBounce and DeBounce, you can instantly validate the accuracy of email addresses before you start emailing out. These tools check for everything from syntax errors to whether the mailbox actually exists on the domain.
Here are some key benefits of using email verification services:
Identify and remove invalid, misspelled, and spamtrap emails.
Reduce wasted time chasing fake leads.
Improve inbox placement and email deliverability.
Keep your IP reputation squeaky clean.
Enjoy detailed email hygiene analytics and reports.
ZeroBounce offers both real-time and bulk verification APIs starting at $15/month for up to 2,000 verifications. DeBounce also provides pay-as-you-go and volume-based plans from $10/month. For most agencies, the volume plans make more economic sense.
Pro Tip: Set up email verification to run automatically on form submissions, inbound sales inquiries, and any other lead collection sources. This email hygiene regimen will pay dividends in the form of improved conversions and increased sales revenue!
Lead Enrichment Tools
So you've verified your list of leads. Now what? The next step is enrichment – collecting additional intel that will help you qualify and prioritize prospects.
Lead enrichment tools like UpLead and Leadfeeder can take basic contact info like an email address and use it to pull valuable firmographic details such as:
Company name
Industry
Location
Company size
Revenue
# of employees
Tech stack info
Social profiles
And more!
Armed with these supplement insights, your sales team will be able to segment and tier leads appropriately. For instance, they could filter for companies with 1,000+ employees or over $10M in annual revenue.
Alternatively, they could identify prospects using certain technologies relevant to services you provide. With this context, your agency's reps will know exactly which leads deserve immediate follow up and which require more nurturing.
UpLead offers 200 credits starting at $74 / month. Leadfeeder has volume-based subscription plans from €139 / month. For agencies, the extra intel these tools provide is well worth the minimal investment. Just another way to boost sales productivity and accelerate deal velocity!
Landing Page Builders
Alright, now that you've verified and enriched your list, it's time to send prospects somewhere compelling to convert them into leads. That's where landing page builders like Unbounce and Leadpages come in handy.
These drag-and-drop landing page creators make it easy for anyone on your team to quickly build high-converting pages that generate more leads for your agency.
Here are some of the advantages of using dedicated landing page software:
Bypass website approval processes to test new ideas faster.
Create targeted pages optimized for specific offers, ads, and campaigns.
Improve conversion rates with templates, forms, and other built-in tools.
Enjoy easy lead capture unlike regular website pages.
Leverage dynamic elements and personalization.
Integrate with marketing and sales automations.
A/B test to continually optimize performance.
With Unbounce, you can expect to pay around $99/month for the Launch plan based on annual billing. Leadpages pricing starts at $37/month for Standard paid annually. Definitely worth it for the leads and revenue these nimble landing pages will earn you.
Pro Tip: Set up dedicated landing pages for your most profitable service offerings, then drive targeted paid and organic traffic to them. This focused lead gen tactic works extremely well for agencies!
Email Outreach Tools
Now we come to a critical component of the lead generation engine – email outreach. Reaching out to prospects via targeted cold email campaigns is one of the most effective tactics for agencies to fill their sales pipeline.
But manually crafting and sending one-off cold emails simply doesn't scale. That's where purpose-built email outreach tools like Mystrika come into play.
Here are some of the key benefits of using cold email software:
Better Deliverability using Email Warmup to skip Spam folder.
Craft effective cold email templates and sequences.
Schedule and send high-volume personalized email campaigns.
Get real-time alerts for opens, clicks, and replies.
Use email analytics to refine outreach and improve results.
Integrate with your CRM, email, and other tools.
By automating and tracking cold email outreach, your sales team can reach 10X more prospects and focus on only the warm leads who respond and convert.
Mystrika offers premium features like email warmup, inbox rotation, read receipts, hyper-personalization, pre-headers, unibox and more starting at just $19/month. For agencies, email outreach tools are an indispensable component for efficient and scalable lead generation.
Form Builders
Last but not least, let's look at form building tools like JotForm and Typeform that help capture leads on your website, landing pages, and other digital properties.
Forms allow visitors to easily convert from anonymous traffic into known contacts and opportunities in your sales funnel.
Here are some key features that make form builders so valuable:
Drag-and-drop editors to quickly build forms.
Mobile responsiveness out of the box.
Conditional logic and branching questions.
Built-in spam filtering.
Multi-page form workflows.
Email/SMS notifications and integrations.
Submission analytics and reporting.
Payment integration, file uploads, and more.
Both JotForm and Typeform offer free plans for basic usage, then paid plans starting around $34/month and $20/month respectively for advanced functionality, unlimited forms, and better analytics.
Pro Tip: Use pop-up or slide-in forms on high-value website pages to convert more traffic. Exit-intent forms work extremely well to reduce bounce rates too!
So there you have it – a roundup of the top lead generation tools that no modern agency can afford to live without. By combining email verification, lead enrichment, landing pages, email outreach, and form building into your tech stack, your sales team will be armed and ready to attract, connect with, and convert more high-quality leads on autopilot.
Now stop hunting for new business manually, and start leveraging these lead gen power tools to fill your pipeline, boost revenue, and grow your book of business in 2023!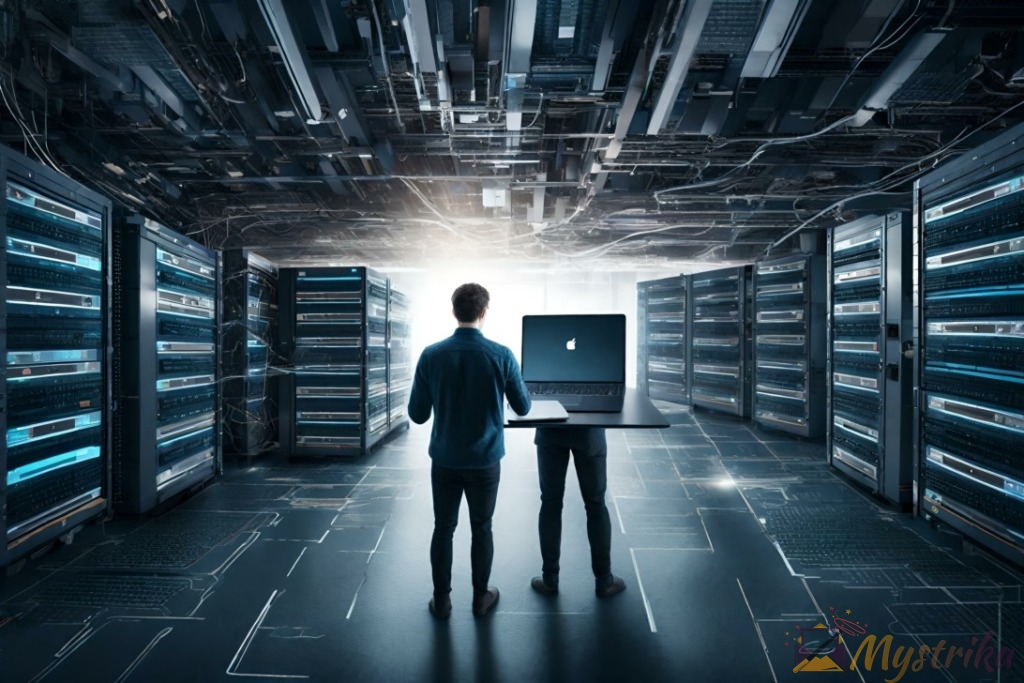 Analytics and Reporting Tools
They say that numbers don't lie. That's why analytics and reporting tools are so invaluable for agencies. These platforms provide the quantitative insights you need to monitor performance, identify opportunities, showcase results, and make data-driven strategic decisions.
In this section, we'll take a look at some of the top analytics and reporting solutions used by today's most successful agencies, including:
Google Analytics
Adobe Analytics
AgencyAnalytics
SEMrush
Mixpanel
Whatagraph
Let's explore how each of these tools can help your agency extract more value from all the data you're capturing across campaigns, channels, and platforms on a daily basis.
Google Analytics
First up we have the grand-daddy of web analytics: Google Analytics. With over 30 million users globally, GA is the most widely adopted platform for website data analysis.
Here's an overview of some of the key ways Google Analytics benefits agencies:
Track website visitors – Monitor your site's overall traffic volumes, new vs returning visitors, geography, acquisition sources, technology used, and more.
Understand behavior – Analyze how visitors navigate your site, including page views, clicks, on-site search terms, button clicks, scrolled depth, and session durations.
Set goals – Define and track micro and macro conversions like email signups, downloads, purchases, and revenue.
Attribute conversions – See which channels and campaigns influence conversions using UTMs and analytics integrations.
Custom reporting – Create reports filtered by traffic source, landing page, technology, geography and other dimensions to extract custom insights.
Real-time data – View active visitors on your site at any moment and understand their current actions.
Website/App integration – Collect data from websites, iOS apps, Android apps, and other platforms into one analysis interface.
As a free platform, Google Analytics is a no-brainer starting point for any agency. However, it does lack some advanced functionality like multi-tier attribution and predictive analytics that enterprise solutions offer. But for most agencies, the extensive core feature set is more than sufficient for everyday reporting and optimizing.
Adobe Analytics
If your agency has more demanding analytics needs across multiple channels and touchpoints, you'll want to consider Adobe Analytics. The market leader in digital intelligence, Adobe packs a punch in terms of data processing scale, flexibility, and enterprise-grade capabilities.
Some top benefits for agencies include:
Cross-channel data – Collect and connect data from web, mobile, IoT, POS, CRM, email, and more for complete customer insights.
Data governance – Centralize KPIs, formatting, business logic, and best practices for consistency across all reporting.
Attribution modeling – Measure influence across channels and assign proper credit to each interaction preceding a conversion.
AI and machine learning – Take advantage of Adobe Sensei's algorithms to automatically surface anomalies, variances, and new opportunities in your data.
Custom reporting – Use Adobe's drag-and-drop Report Builder to create interactive reports containing charts, graphs, rankings, and other visualizations tailored to your needs.
Audience management – Build unified audience profiles and segments to deploy campaigns that precisely reflect consumer behaviors, preferences, and tendencies.
With pricing totaling around $100K per year, Adobe Analytics qualifies as an enterprise platform. But for agencies managing vast amounts of data or needing advanced functionality, the investment can certainly pay dividends in the form of smarter optimization, increased efficiency, and improved reporting.
AgencyAnalytics
Purpose-built specifically for marketing agencies, AgencyAnalytics is emerging as a popular analytics reporting solution.
It stands out from more generic BI tools by offering:
Client portal – Provide clients access to custom dashboards branded with your agency's logo and design.
Consolidated reporting – Combine data from all major marketing channels into one centralized reporting interface.
Quick setup – Pre-built templates and widgets make it easy to create professional reports in minutes without coding.
Scheduled reports – Automate and deliver beautifully formatted reports tailored to each client right to their inbox on any cadence.
White labeling – Make reports and dashboards completely customizable so clients only see your agency brand.
70+ Integrations – Connect data from your clients' favorite marketing tools without relying on manual exports or time-consuming connectors.
Starting at $180/month for the Starter plan, AgencyAnalytics strikes a nice balance in terms of being affordable yet still capable for most agency reporting needs. If you're weary of cobbling together reports in Excel or Google Data Studio, give it a trial run.
SEMrush
Switching gears a bit, SEMrush is a must-have SEO analytics platform agencies can use to gain insights into how clients stack up against competitors.
Some of SEMrush's capabilities that make it invaluable for agencies include:
Keyword tracking – Monitor your clients' website and landing page rankings for key terms plus identify new optimization opportunities.
Competitive intelligence – Analyze competitors' top performing keywords and content so you can help clients enhance their organic presence.
Backlink analysis – Assess and compare the quality of link profiles to guide effective link building strategies.
Site audits – Perform in-depth technical SEO checks to diagnose issues and recommend fixes for healthier site infrastructure.
Rich analytics – Track month-over-month trends, traffic estimates, and additional metrics critical for fine tuning SEO initiatives and reporting ROI.
White label reports – Remove SEMrush branding when generating reports to showcase your agency's expertise and reinforce strategic guidance.
Pro Tip: Share backlink and keyword ranking reports ahead of client calls or meetings to demonstrate how their SEO initiatives are progressing. This data-driven approach will reinforce your expertise and strategic vision.
Mixpanel
For agencies seeking robust web and mobile analytics, Mixpanel is a top-rated solution used by over 26,000 global brands.
Here's an overview of Mixpanel's key differentiators:
Cross-platform data – Collect insights from web, iOS, Android, Electron and web server sources all in one place.
User-centric – Track people across devices and over time to understand behaviors based on users vs one-off pageviews.
Retention – Monitor user engagement over any time segment and how behaviors correlate to churn or retention rates.
A/B testing – Run in-app and push notification tests without coding to improve conversions.
Revenue analytics – Track ROI and LTV more accurately by tying revenue data directly to user profiles and cohorts.
Funnels – Analyze how users navigate conversion paths and where dropoff occurs to enhance processes.
Predictive modeling – Leverage machine learning to model predicted behaviors and outcomes to guide decisions and strategy.
With advanced capabilities not found in most mainstream platforms, Mixpanel excels at funnel, retention, A/B testing, and mobile app analytics.
Pricing starts around $833/month for core features, putting Mixpanel in more of an enterprise bracket. But for agencies managing mobile apps or wanting predictive analytics, it's a leading choice.
Whatagraph
The final reporting tool we'll look at is Whatagraph. It's designed specifically to help agencies compile beautiful, interactive reports that wow clients.
What makes Whatagraph so useful for agencies includes:
Data connectors – Integrate data from 40+ platforms like Google Analytics, Google Ads, Facebook Ads, LinkedIn ads, CRMs, email, and more.
Automated reporting – Use pre-built templates to generate reports tailored to different stakeholders within client organizations.
Interactive dashboards – Empower clients to dive deeper into metrics using clickable widgets that filter data.
White labeling – Remove Whatagraph branding and replace with your agency logo and design elements for consistent look and feel.
Sharing – Grant secure access to interactive reports or export in various formats such as PDF, CSV, PowerPoint, and more.
Alerts – Get notified when data fluctuates above or below thresholds so you can address with clients.
Whatagraph pricing starts at $199/month for up to 5 users and 25 connected data sources. For the visual polish and automation it provides, Whatagraph is an affordable way to streamline reporting.
So there you have a roundup of six analytics and reporting platforms purpose-built for the needs of today's digital agencies. The data doesn't lie – leveraging the right tools will provide the visibility you need to drive strategy, optimize efforts, demonstrate ROI, and ultimately win new business by showcasing data-backed results.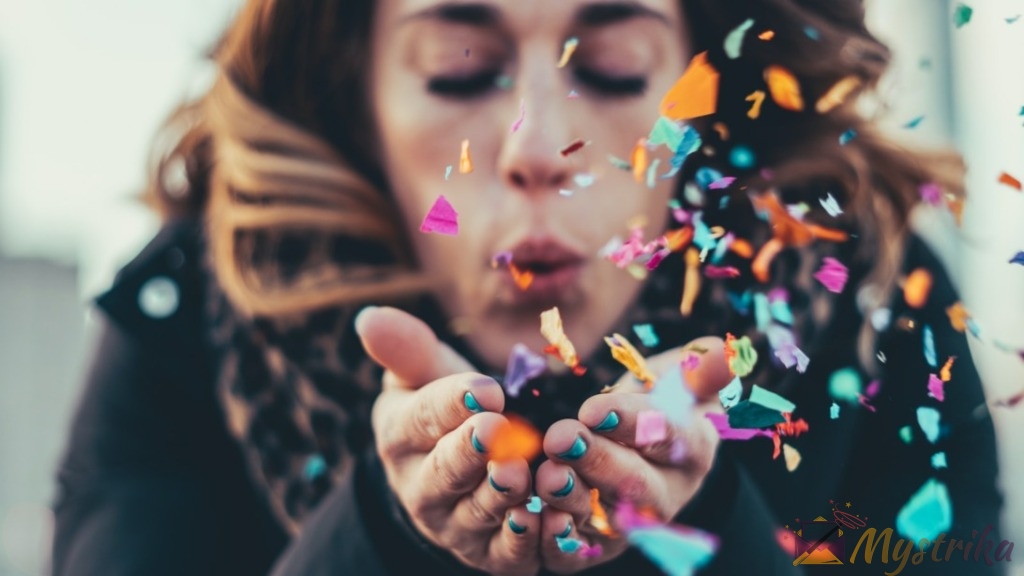 Project Management Tools
For agencies juggling multiple clients and projects simultaneously, project management tools are absolutely essential. They provide the organization and visibility needed to deliver projects on time, within budget, and to the highest standards.
In this section, we'll explore some of the most popular project management platforms used by agencies today, including:
Asana
Basecamp
Trello
Hive
Monday.com
Wrike
Let's look at some of the key features that make these solutions so invaluable for keeping agency project management afloat.
Asana
First up we have Asana, arguably the most widely adopted project management tool with over 100,000 paying customers globally.
Here are some of the core features that make Asana such a staple for agencies:
Task management – Easily create and assign tasks with due dates, attachments, reminders, and more to keep projects moving forward.
Boards – Visually track tasks and projects using familiar Kanban-style boards. Easily re-prioritize by dragging and dropping cards between columns.
Calendar – Maintain a bird's eye view of upcoming deadlines, meetings, and milestones across all your projects and teams.
Portfolios – Group multiple related projects together into master portfolios to manage dependencies and resources at a program level.
Dashboards – Build custom views to monitor key team or project metrics and performance indicators all in one place.
Workload – See individual user's task loads and open capacities to improve resource planning and balancing.
Forms – Use forms to easily create new projects, tasks, or other items right from Asana eliminating data silos.
Apps and integration – Connect Asana to your most-used tools like Slack, Salesforce, Dropbox, and Zendesk.
With robust features and intuitive interface, it's no surprise Asana is the task management app of choice for so many agencies. Pricing starts at $10.99 per user/month billed annually.
Basecamp
For agencies that bill clients based on project milestones, Basecamp is an excellent choice. It provides a streamlined way to manage retainers, track billable hours, and invoice clients directly within the platform.
Some of Basecamp's standout agency features include:
Retainers – Create fixed-fee retainer agreements for ongoing client work billed periodically.
Time tracking – Automatically log time spent on tasks and projects then generate invoices based on tracked hours.
Billing & invoicing – Issue invoices directly to clients and accept online payments without integrating another accounting system.
Contractor payments – Pay out subcontractors and freelancers for logged hours on your projects.
Client access – Let clients collaborate and see project status transparently via their own limited access Basecamp accounts.
Message boards – Enable fluid communication between team members and clients within projects.
Docs & files – Store all project assets, creative files, briefs, and other documentation centrally for easy reference.
For its all-in-one simplicity and tailored billing capabilities, Basecamp is hard to beat. Pricing starts at $99 per month for unlimited users and projects.
Trello
If your agency prefers more of a DIY approach to project management, Trello is a great framework. It provides the building blocks for organizing projects however you see fit.
Some of Trello's most helpful features include:
Boards – Create Kanban-style boards to map any process or project workflow that suits your team.
Lists – Break boards down further with customizable lists like "To Do", "In Progress", "Under Review" etc.
Cards – Each task or item gets its own card that lives on a list. Enrich cards with details like members, labels, due dates, attachments, and more.
Views – See all your boards on an easy-to-navigate home dashboard for quick access and visibility.
Templates – Configure boards for specific project types or workflows to reuse for consistency.
Power-Ups – Enhance functionality with Power-Ups like calendar, Gantt charts, reminders, etc.
Integrations – Connect Trello to apps your team already uses like Slack, Salesforce, Dropbox, and more.
While Trello lacks some more advanced reporting and resource management capabilities, its flexibility and free forever plan make it appealing for agencies on a budget.
Hive
When it comes to scalability and growing with your agency over time, Hive is a superb choice. It packs enterprise-grade capabilities like time tracking, gantt charts, and utilization reporting into an intuitive UX your whole team will love.
Some of Hive's more advanced agency features include:
Time tracking – Log time spent on tasks and generate reports showing total hours per project, user, or client.
Gantt charts – Enable gantt chart views for any projects requiring detailed task scheduling and dependency mapping.
Utilization reporting – Get visibility into team member utilization rates and unallocated capacity to guide resourcing.
Workload reports – See the task volume across your agency down to user level to maintain reasonable expectations and burnout avoidance.
Portfolio management – Manage all client projects, tasks, and teams together under master portfolios.
Multiple views – support such as table, calendar, Kanban, and list views means you can work how you want.
Custom fields – Add custom data fields or track custom metrics at project, task, and team levels to match your exact use case.
Hive balances ease of use with the more advanced needs of mid-sized and rapidly scaling agencies. And with plans starting at just $12 per user/month, it's affordable at any stage of growth.
Monday.com
If having an abundance of neat project views gets your gears going, Monday.com will likely appeal to your agency. It comes packed with a dozen+ project views purpose-built for different teams and use cases.
A few views that make managing agency work easier include:
Timeline – Visualize task schedules and dependencies in a horizontal timeline format.
Map – Arrange tasks and subtasks hierarchically in a flow chart or mind map-esque layout.
Dashboard – Create fully customizable data dashboards to monitor team or project health and stats.
Board – The usual Kanban board view for tracking tasks through workflow stages on cards.
Calendar – See all your upcoming deadlines, meetings, launches and milestones marked on a calendar.
Timeline – Combine list, board, and calendar views into a single chronological timeline of project events from start to finish.
Having tailored views for planning, design, development, and other disciplines can streamline agency workflows. Monday.com pricing starts at $39 per month for up to 5 users.
Wrike
Lastly, we have Wrike, which is arguably the most heavy-duty project management tool on our list. It scales to meet the needs of even the largest global enterprise teams and networks.
Some of Wrike's more sophisticated capabilities include:
Portfolio management – Cascade projects, strategic initiatives, and entire programs together with portfolio-level oversight.
Resource management – Load balance teams, track capacity, define user groups with specific access permissions and more.
Workflow automation – Automate repetitive project management workflows to save time and reduce redundancy.
Custom fields – Capture and report on any data points or metrics important for planning and tracking work.
Gantt charts – Detailed gantt chart scheduling, dependencies, milestones, and critical paths for complex projects.
Time tracking – Log time against both projects and individual tasks for accurate budgeting.
Advanced reporting – Robust worked time, budget vs actual, resource allocation, workload, and project health reports.
While best suited for larger agencies, Wrike offers a free version for up to 5 users with generous limits. Paid plans scale up to meet even the largest enterprise agency needs.
And there you have it – six project management powerhouses designed to wrangle any workload agencies throw their way. Bottom line, having a tested platform that fits your agency's unique structure and challenges is essential for delivering excellent client work on time and under budget. So choose wisely grasshopper!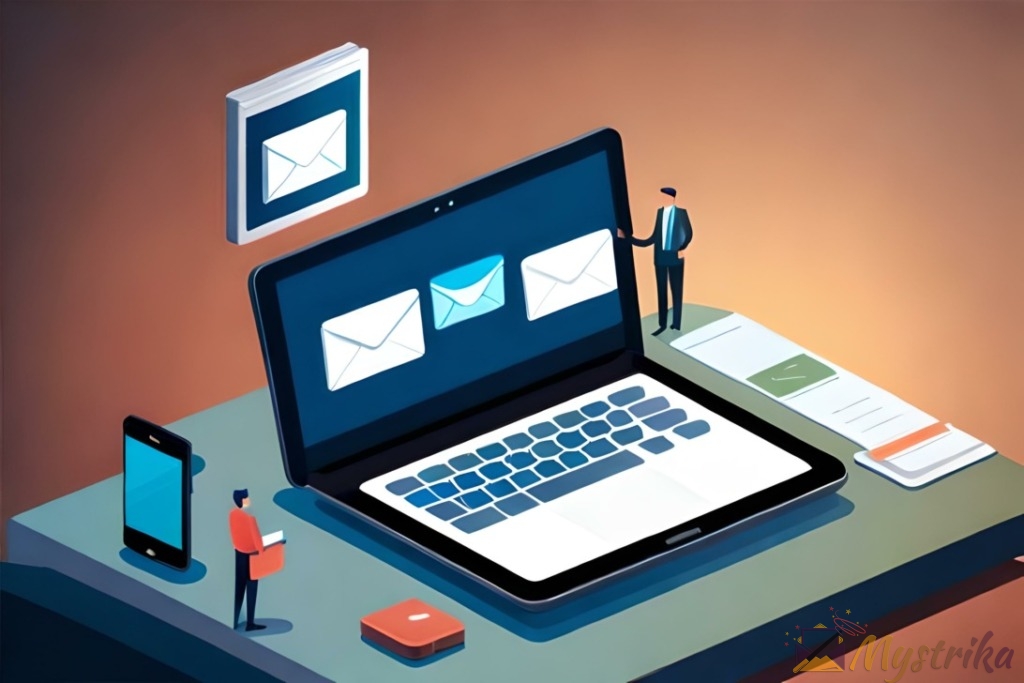 Content Creation Tools
For agencies, content is king. From blogs and social posts to whitepapers and guides, content is one of the primary ways agencies attract prospects, nurture leads, demonstrate thought leadership, and help educate clients.
But consistently creating engaging, strategic content across multiple channels is easier said than done. Thankfully, these content creation tools exist to make every agency's life easier:
Hemingway
Canva
Visme
BuzzSumo
Let's explore how each of these solutions can level up your agency's content game and unlock endless opportunities.
Hemingway
First up we have Hemingway Editor, a writing enhancement tool that helps agencies craft clear, compelling copy that resonates.
Hemingway analyzes your writing and highlights areas for improvement including:
Sentence length – Shorter sentences increase readability. Hemingway flags long, complex sentences.
Adverbs – Weak adverbs like "very" can often be removed to strengthen the writing.
Passive voice – Active voice comes across as clearer and more direct.
Hard to read – Flags difficult to understand words and suggests simpler alternatives.
Readability score – Grades sentence structures from grade 1 complexity to grade 14. Ideal for most content is grade 7-8.
With Hemingway, agencies can refine and optimize every piece of content they produce. This results in more skimmable, engaging copy that performs better whether on websites, social posts, ad creatives, or anywhere else.
The Hemingway web editor is free to use. They also offer desktop apps for $19.99. Well worth it for every agency content creator and strategist!
Canva
When it comes to creating visual assets like social graphics, presentations, infographics, flyers, and more, Canva is an invaluable tool for agencies.
Some key features that make Canva so useful include:
Templates – Start any design with professionally created templates for every use case imaginable. Trim time spent starting from a blank canvas.
Brand kits – Quickly apply your clients' brand colors, fonts, logos and other assets with just a few clicks.
Photos and images – Access Canva's library of over 75 million stock photos, graphics and illustrations to elevate designs.
Drag-and-drop – Dynamic drag-and-drop interface makes resizing, positioning, and modifying visual components easy for anyone.
Animations – Make presentations pop by adding animations and scene transitions with zero design expertise required.
Folders – Organize design assets into folders by client or project for quick access.
Team members – Collaborate and gather feedback on designs with other team members directly in Canva.
Canva offers one of the most polished drag-and-drop design experiences out there. Their free plan supplies ample functionality for most agencies. Paid plans add features like animated videos starting at just $12.99 per month.
Visme
If your agency focuses specifically on crafting stunning data visualizations and infographics, Visme is the way to go.
As a dedicated infographic maker, Visme provides:
Infographic templates – Start with professionally designed templates for business, marketing, real estate and countless niches. Customize as needed.
Drag and drop – Simply drag data charts, icons, pictures, shapes and other graphic elements directly onto your infographic canvas.
Photo editor – Trim, crop, resize, apply filters and touch up images right in Visme without needing Photoshop.
Animation – Make infographics interactive by adding animations and scene transitions that transform static graphics into engaging stories.
Presentations – Turn infographics into full-blown presentations by adding slides, annotations, animations and other dynamic elements.
Exporting – Download your creations in any file format – PNG, JPG, PDF, PPT and more. Share instantly via email or social media links.
With dedicated infographic creation capabilities, Visme simplifies generating compelling data visuals agencies can use for lead magnets, content upgrades, and informing clients. Plans start at $0 for basic features then scale up from $12 per month for pro capabilities.
BuzzSumo
When it comes to performing content research and uncovering trending topics, agencies big on content marketing rely on BuzzSumo.
Some key features that make BuzzSumo so useful for ideation include:
Content discovery – Input any topic and instantly see the most popular and engaging articles on the subject.
Influence search – Discover key social influencers creating content related to your agency's focus areas.
Trending topics – See the most viral stories currently trending by location, category, and other filters to ride the hype wave.
Competitive research – Analyze what topics and content styles competitors are creating content around to stay ahead.
Backlink research – Leverage what other highly shared and ranking content is linking out to for link prospecting.
Alerts – Get notified when new popular content matching keywords gets published to stay on pulse.
For its wealth of content intelligence, BuzzSumo is invaluable for agencies seeking ideas and optimizing content for maximum reach and impact. Plans start at $199 per month.
The bottom line is that words and images are an agency's craft. While talent goes a long way, creativity can only take you so far. Amp up your content game with these purpose-built tools designed to inject insights, inspiration, and analytics into your agency's content engine. The results will undoubtedly speak for themselves!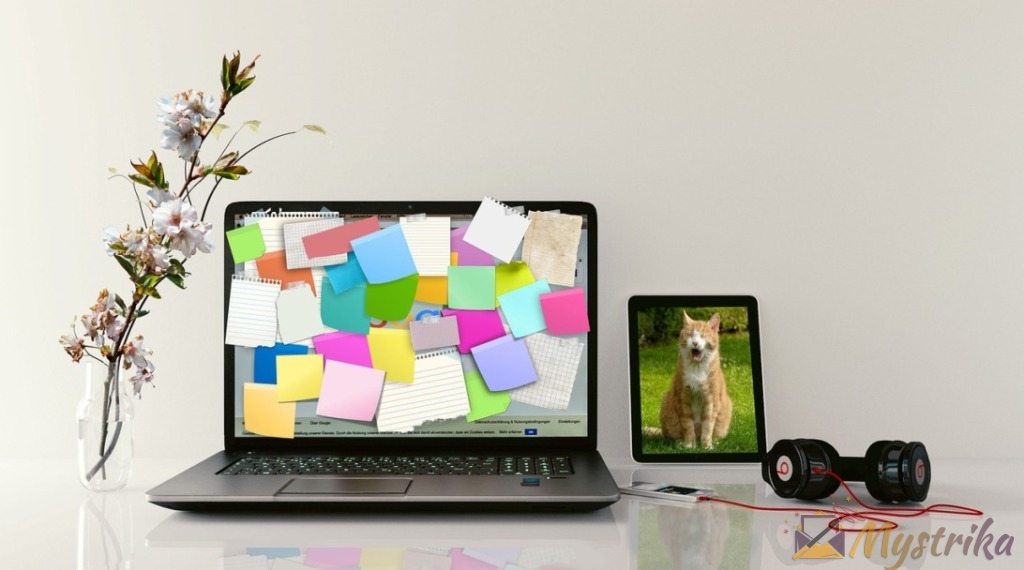 Social Media Management Tools
For today's agencies, having an effective social media strategy is critical. Beyond just managing profiles and posting content, agencies must leverage data and tools to maximize reach, engagement, leads generated and ROI from social channels.
In this section, we'll take a look at some of the top social media management platforms purpose-built for the needs of agencies:
Hootsuite
Buffer
Sprout Social
SocialBee
Sendible
Let's explore how these tools can elevate your agency's social media game and unlock new opportunities.
Hootsuite
Arguably the most widely used social media management tool, Hootsuite should be a staple in every agency's stack. With over 18 million users globally, Hootsuite packs a powerful punch when it comes to optimizing multi-channel social strategies.
Some key features that make Hootsuite so useful for agencies include:
Publishing – Easily schedule unlimited posts to Facebook, Instagram, Twitter, LinkedIn, YouTube and more from one unified dashboard.
Post approvals – Submit scheduled posts for client review and approval to ensure brand consistency.
Analytics – Track post performance with engagement and impression metrics to identify what resonates most with audiences.
Monitoring – Monitor brand mentions, keywords, hashtags and campaigns in real-time to respond and capitalize on trends.
Inbox – Manage all social conversations and private messages from one inbox to prevent missing anything important.
Campaigns – Create multi-step campaigns synced across social channels complete with approvals.
Ad management – Manage Facebook, Instagram, LinkedIn, and Twitter ads directly within Hootsuite to optimize spend.
With a forever free plan (no free plan anymore) and robust functionality, Hootsuite makes managing social simple for agencies small and large. Paid plans scale up with more features and social profiles starting at $99 per month.
Buffer
For agencies seeking a straightforward yet powerful social posting scheduler, Buffer is a top choice trusted by over 85,000 businesses globally.
Some key features that make Buffer valuable for agencies include:
Publishing – Easily schedule unlimited social media posts to Facebook, Instagram, Twitter, Pinterest, LinkedIn and more.
Engagement – Reply directly to comments, messages, and mentions straight from your Buffer inbox to connect with followers.
Analytics – Review impressions, engagement, and click metrics for your posts to optimize content approach.
Image creator – Create on-brand social posts quickly by adding your logo, color scheme and images to ready templates.
Browser extension – Save links, images, and content while browsing to your Buffer queue and schedule for posting later with one click.
Apps – Access and post from Buffer's mobile apps when on-the-go.
While free for basic personal usage, Buffer offers affordable Pro and Premium paid plans starting at just $5 per social profile, per month, billed annually. The value for agencies is tough to beat.
Sprout Social
For larger agencies managing an expansive social presence across multiple brand accounts, Sprout Social is a robust platform up to the challenge.
Some of Sprout's standout features include:
Collaboration – Add multiple team members so publishing, engagement, and optimization can be shared activities.
Advanced analytics – Connect Google Analytics to uncover detailed audience insights, demographic data, content performance metrics and more.
Listening – Monitor all brand mentions and keywords across social channels to respond quickly.
Inbox – Manage all incoming messages and comments from every connected profile in one unified inbox.
Publishing – Compose messages and schedule unlimited posts across all major social networks.
Reporting – Create custom reports containing charts, graphs and data exports to demonstrate social ROI.
CRM integration – Sync social profile data with your CRM to track engagement history and combine insights.
Sprout Social caters well to agencies needing deep analytics, collaborative team workflows, and proven social media management capabilities. Paid plans start at $249 per user, per month, billed annually.
SocialBee
If simplicity and affordability are priorities for your agency, SocialBee makes social scheduling and reporting accessible.
Some key features include:
Publishing – Schedule posts and updates to Facebook, Twitter, Instagram, LinkedIn, Pinterest and more.
Collaboration – Add team members to help manage accounts and review content calendars.
Analytics – Review post and account performance metrics to optimize efforts. Export reports.
Content planning – Plan and visualize content across networks in a calendar view. Set reminders.
Inbox – Manage all direct messages and comments from followers in one unified inbox.
Asset management – Store brand logos, images, videos and other assets centrally for easy access.
Creatives – Access library of templates or create custom social post graphics using integrated Canva design tools.
With plans starting as low as $29 per month, SocialBee makes accessing core social management tools affordable for agencies of any size.
Sendible
Lastly, we have Sendible – an enterprise-grade social media management platform built for agencies. Sendible is trusted by over 4,000 agencies globally for its robust feature set.
Some of the key highlights include:
Agency workspace – Create separate workspaces for each client to keep all their accounts, settings and team members in one place.
Agency reporting – Pull cross-channel analytics for each client to demonstrate the value your agency is driving. White label reporting options.
Advanced workflows – Submit posts for internal or client approval. Automate repetitive multi-channel social tasks.
Listening – Monitor keywords and brand mentions across all connected social profiles and channels.
Lead generation – Capture new leads from social channels and sync them automatically with your CRM for follow up.
24/7 support – Priority email, live chat and phone support for agencies to resolve platform issues quickly.
With plans starting at $25 per month, Sendible offers enterprise-level functionality tailored specifically for the needs of agencies who manage social strategy for clients.
The bottom line is that social media is only getting more important as engagement and commerce continue to shift online. Employing the right social tools for scheduling, reporting, collaboration and listening will be key for agencies looking to deliver maximum value on clients' social investments and build trust through quantifiable results. Choose thoughtfully and watch your agency social presence grow and thrive!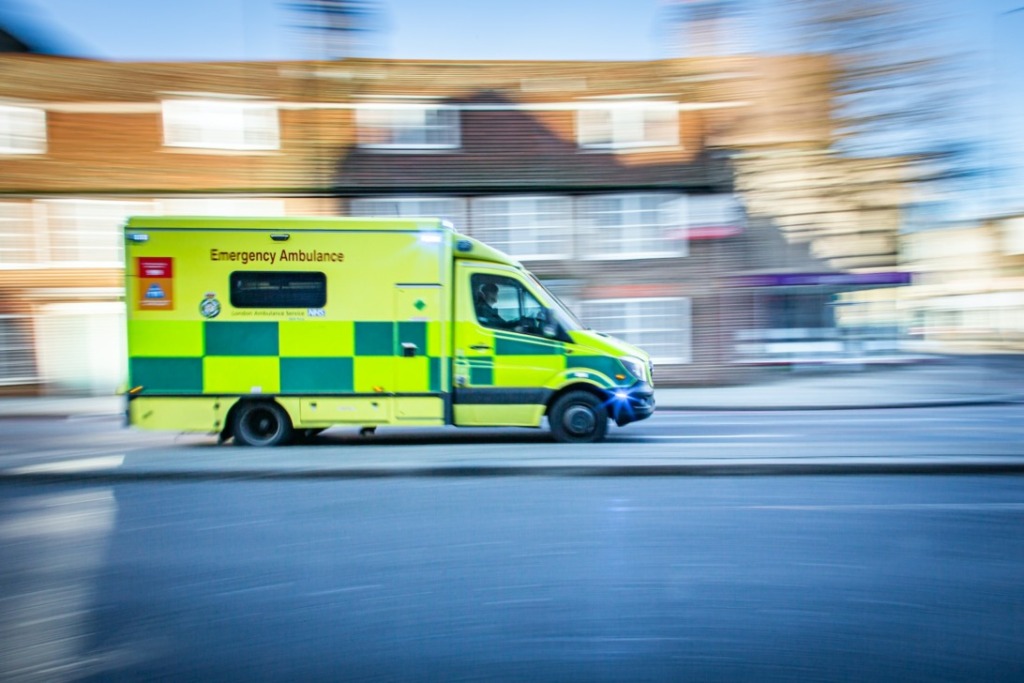 SEO Tools
In the digital age, SEO can make or break an agency's ability to drive traffic, leads, and growth for their own brand as well as clients. Having the right SEO tools provides the data and insights needed to optimize on-page elements, create content that ranks, and execute link building strategies that move the needle.
In this section, we'll explore the top SEO tools and analysis platforms used by today's most successful agencies:
Ahrefs
SEMrush
Moz
Yoast SEO
Screaming Frog
Let's look at some of the key features that make these solutions so invaluable for supercharging an agency's SEO game.
Ahrefs
Arguably the most powerful SEO toolkit available today, Ahrefs should be a core platform for any agency serious about driving organic growth and traffic.
Some of Ahrefs' most useful capabilities include:
Backlink analysis – See all the sites currently linking to your own or clients' domains and assess quality to identify new partnership and outreach opportunities.
Competitive research – Analyze the backlinks, organic keywords, and traffic sources of competitors to reverse engineer what's working for industry leaders.
Keyword research – Discover thousands of low competition keyword opportunities based on actual search volume data to target untapped traffic.
Site audit – Perform in-depth technical SEO audits to diagnose issues like broken links, optimizations needed, security flaws and more.
Rank tracking – Check ranking positions for important keywords on Google and other search engines for any site.
Content gap analysis – Uncover topics and content competitors are ranking for that represent prime opportunities.
Site explorer – View all pages indexed, top pages driving traffic, and additional metadata for any domain.
The depth of organic data Ahrefs provides is unparalleled. For access to the full suite of SEO tools, plans start at $99 per month.
SEMrush
If total SEO visibility is what your agency seeks, look no further than SEMrush. This all-in-one SEO and marketing analytics platform excels at consolidating the data agencies need to fuel strategies and optimize performance in one place.
Some of SEMrush's key features include:
Site audits – Complete on-page reviews identifying SEO issues to fix like meta errors, broken links, page speed, accessibility and more.
Keyword tracking – Monitor keyword rankings across search engines for your agency and clients to measure ongoing progress.
Backlink analysis – Assess backlink profiles, anchor text ratios, referring domains and other link metrics for comprehensive visibility.
Competitive research – Analyze competitors' top pages, paid and organic keywords rankings, ad strategies, and more to inform strategy.
Keyword research – Leverage SEMrush's vast keyword database to find low competition long tail keywords aligned to content themes.
Ad research – Discover PPC ad history, top performing keywords and creatives competitors are using to guide paid efforts.
Integrations – Sync SEMrush with Google Analytics, Search Console, ads accounts and other platforms for consolidated reporting.
With robust SEO functionality and so much more, SEMrush is a platform worthy of having in any digitally-driven agency's stack. Plans start at $129 per month.
Moz
Trusted by over 40,000 professionals, Moz is a respected mainstay in the SEO space. Their tools distill vast amounts of data into actionable SEO recommendations agencies can apply to boost clients' visibility.
Some of Moz's key features include:
Site audits – Moz's crawler identifies on-page optimizations needed from titles and metas to tags, security, site speed and more.
Keyword research – Leverage keyword difficulty, search volume, and other data to find profitable targets for content.
Rank tracking – Check ranking trends for clients' keywords across search engines to benchmark progress.
Link building – Discover new link-building tactics and prospect opportunities from Moz's huge link index.
Local SEO – Optimize online profiles and citations for Google Business and map rankings.
Keyword optimization – See how competitors rank for keywords to help optimize pages and content accordingly.
Reporting – Build custom branded reports containing actionable SEO insights for clients.
Moz also offers robust integration capabilities allowing agencies to ingest links, rankings, and site data from other platforms into their centralized Moz interface. Plans start at $99 per month.
Yoast SEO
If you want on-page SEO baked right into your website, Yoast SEO is a leading WordPress plugin agencies rely on.
Yoast makes optimizing content and pages easy through:
Readability analysis – Check text against SEO best practices for readability and engagement.
Title & meta optimization – Preview how title tags and meta descriptions will appear in SERPs as you adjust them.
Content analysis – Identify opportunities to improve content with better keywords, links, headings, and other factors.
XML sitemaps – Automatically generate XML sitemaps to improve site indexing.
Redirect manager – Easily create and manage 301 redirects to fix broken links and improve site navigability.
Snippet previews – See how pages will appear in search results as you make on-page optimizations.
While best suited for WordPress sites, Yoast SEO is an invaluable tool for ensuring content meets critical SEO criteria right from the start. Basic features are free, with Premium plans starting at $99 per year.
Screaming Frog
Finally, we have Screaming Frog – a desktop SEO crawler perfect for conducting detailed technical website audits. Some key features include:
On-page optimization – Identify issues like broken links, missing alt text, thin content, title and meta errors, security flaws and more.
Redirect chains – Uncover chained redirects causing site crawl inefficiencies impacting performance.
Site indexing – See the pages Google has and hasn't indexed to diagnose crawlability issues.
Page speed data – Collect page speed metrics for each page to address sites running slowly.
HTML Validation – Validate HTML code to pinpoint errors needing fixes for cleaner infrastructure.
XML sitemap audit – Confirm your sitemap contains all site pages and is free of errors.
For in-depth website health checks and robust on-page analysis, Screaming Frog crawls deliver unmatched insights. Plans start at around $259 per year for pro usage.
The bottom line is that SEO can no longer be an afterthought for agencies. Employing the right tools – from technical audits to competitive research to rank tracking – provides the organic visibility and website authority needed to continually grow your book of business in the digital age. Choose thoughtfully!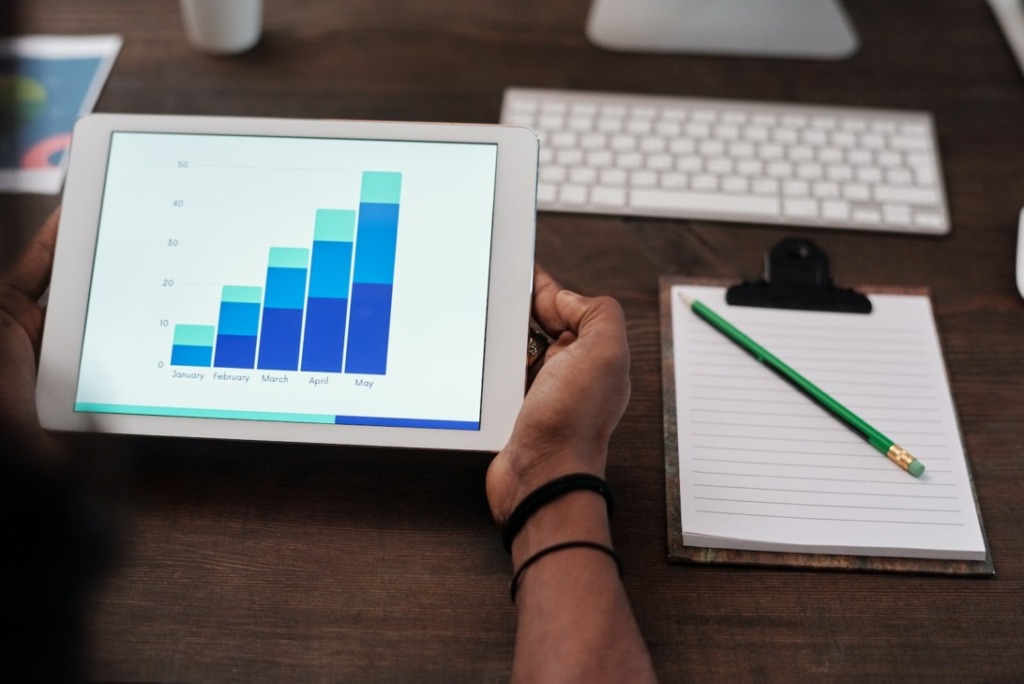 CRM Software
For agencies, implementing a robust CRM (customer relationship management) platform is a must for managing leads, retaining clients, and tracking interactions across accounts. The right CRM centralizes all the data your agency needs to build strong client relationships and provide an exceptional level of service.
In this section, we'll explore some of the top CRM platforms used by agencies:
HubSpot CRM
Pipedrive
Zoho CRM
Salesforce CRM
Freshworks CRM
Let's look at some of the key features that make these solutions so valuable for managing client relationships from lead to loyalty.
HubSpot CRM
Arguably the most popular free CRM, HubSpot makes customer relationship management accessible for agencies of any size.
Some standout features include:
Contact profiles – Store all important customer data including contact details, company information, interactions, and deal history in one place.
Deal stages – Track deals through customizable pipeline stages from contact to closed/won.
Email integration– Sync email conversations into contact timelines automatically.
Meeting scheduling – Directly schedule meetings with contacts and integrate calendar.
Task management – Create and assign CRM tasks to organize follow-ups across accounts.
Reporting – Track key deal and account metrics like deals in progress, calls completed, and revenue over time.
Email marketing – Connect your CRM contacts with your email campaigns and sequences to track engagement.
Form & chatbots– Generate leads into your CRM directly from web forms, chatbots, and other tools.
While HubSpot's forever free CRM limits some features, it provides robust functionality for early-stage agencies. Paid plans unlock additional capabilities and integrations starting at $18/month.
Pipedrive
If pipeline visibility is a priority for your agency, Pipedrive delivers. Their CRM is built around an always visible sales pipeline made up of customizable deal stages.
Some useful features include:
Deal stages – Customize columns for each deal progression stage from contact to won/lost. Easily drag and drop between stages.
Pipeline view – See all your deals aggregated within each stage for at-a-glance visibility into sales progression.
Activity tracking – Log emails, calls, meetings, notes, and other deal interactions chronologically.
Lead scoring – Automatically score and prioritize leads based on engagement activity and other custom criteria.
Reminders – Set due dates and reminders for follow-up activities to stay on top of time-sensitive deals.
Email integration – Sync email conversations to deal timelines to centralize all communications.
Reporting – Create custom reports on deal values, stages, activities, lead sources, and more.
If you want a sales-centric CRM tailored for closing more deals, Pipedrive delivers. Plans start at $9.99 per user/month billed annually.
Zoho CRM
For small to mid-sized agencies seeking an affordable but fully-loaded CRM, Zoho is a great choice.
Some useful highlights include:
Contact management – Store all lead and client details and documents in one place for easy access.
Email integration – Sync email conversations from multiple accounts into contact records.
Sales pipeline – Visual sales stages to easily track deal progression from lead to won/lost.
Lead scoring – Automatically score and prioritize hottest leads based on actions taken.
Campaigns – Track ROI of email, social, and other campaigns by connecting engagement data.
Forecasting – Make data-driven sales predictions based on pipeline deals, stage history, and probabilities.
Reporting – Create detailed custom reports on sales activities, pipelines, accounts, and more.
Mobile access – Manage your CRM on-the-go from iOS and Android apps.
Zoho packs tremendous value into its various editions starting at just $12 per user/month when billed annually.
Salesforce CRM
For larger agencies managing expansive contact databases, Salesforce is the 800-pound gorilla. Their CRM comes loaded with enterprise-level capabilities tailored for massive deployments.
Some of Salesforce's robust features include:
Contact management – Centralized database to consolidate customer details from multiple sources and datasets.
Opportunity management – Customizable sales stages to track deal progression and probability from lead to close.
Sales forecasting– Leverage AI to accurately predict revenue based on pipeline deals, history, and probabilities.
Lead scoring – Automatically determine lead priority based on profile attributes and behaviors.
Campaigns – Connect marketing and sales data to see campaign influence on pipeline and revenue.
Dashboards – Build fully customized dashboards with graphs, metrics, and reports to monitor performance.
Mobile – CRM access on-the-go with iOS and Android apps.
CRM workflows – Automate repetitive tasks like sending follow ups, alerts, updates, and more.
While aimed at larger teams, Salesforce offers a generous free trial to experience its robust capabilities. Paid plans scale up with more features and contacts starting at $25 per user/month billed annually.
Freshworks CRM
If you want a CRM purpose-built for modern sales teams with the flexibility to use it your way, Freshworks CRM is a great choice.
Some of its useful capabilities include:
Contact profiles – Consolidate prospect and client data from multiple channels including email, forms, phone, social, and more.
Interaction tracking – Log and timeline every call, email, meeting, note, and customer touchpoint.
Pipeline management – Visual sales pipeline with customizable stages to track deal progression.
Lead scoring – Automatically grade and prioritize leads based on profile attributes and engagement activity.
Sales automation – Trigger actions like sending emails or alerts when a prospect takes a key action like downloading content.
Reporting – Build reports and dashboards containing key sales metrics and KPIs.
Freshworks balances ease of use with the essential CRM features modern agencies need. Best of all, their CRM is completely free for basic usage up to 10 users. Paid plans add more robust features and capabilities.
The bottom line is that the right CRM software will be a gamechanger for your agency. Consolidating contacts, interactions, documents and deal data in one accessible place gives you the visibility needed to deliver outstanding experiences. With so many options available today, choose thoughtfully based on your agency's size, budget, and specific relationship management needs!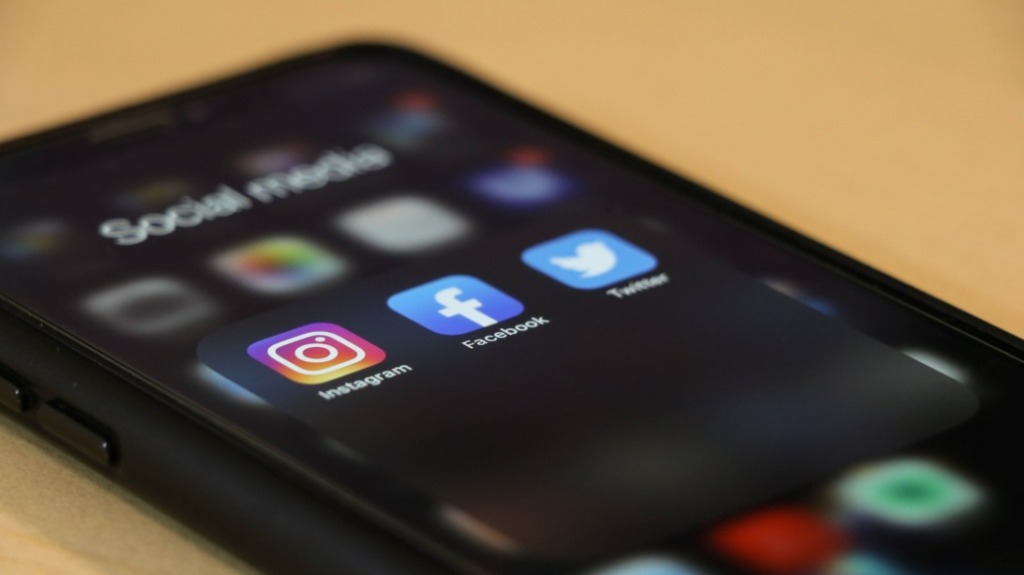 Email Marketing Tools
Email marketing remains one of the most effective digital channels for agencies to engage audiences, nurture prospects, drive conversions, and retain clients. But executing sophisticated campaigns that deliver results requires having the right email marketing platform.
In this section, we'll explore some of the top solutions used by today's agencies:
Mailchimp
Constant Contact
GetResponse
ConvertKit
ActiveCampaign
Let's look at some of the key features that make these the email marketing tools of choice for so many agency pros.
Mailchimp
Arguably the most popular email marketing platform, Mailchimp powers over 1 billion emails per day for millions of businesses globally. Its popularity stems from an easy-to-use platform combined with advanced capabilities.
Some highlights of Mailchimp include:
Automation – Trigger emails when users do things like clicking links or visiting specific pages on your site.
Templates – Professionally designed templates for opt-in, welcome, promo, and other common email types.
Drag and drop editor – Easily build and customize responsive email campaigns. Add/rearrange design elements with drag and drop.
Insights – Track email metrics like opens, clicks, unsubscribes, as well as subscriber engagement over time.
Landing pages – Create landing pages to capture new leads right from within Mailchimp.
Integration – Connect Mailchimp to your website, CRM, ecommerce store, and other platforms.
While feature-rich, Mailchimp remains accessible for agencies due to its generous free plan for up to 2,000 subscribers and 12,000 emails per month. Paid plans unlock additional capabilities, starting at $13 per month.
Constant Contact
Trusted by over 600,000 small businesses, Constant Contact makes professional email marketing accessible. The platform prioritizes ease of use without sacrificing advanced features.
Some highlights include:
Template library – Professionally designed email templates for every purpose – promotions, announcements, newsletters, and more.
Drag and drop editor – Intuitive email builder requiring no coding. Just drag, drop, customize and go.
Contacts – Import contacts from Excel, integrate your CRM, or collect right from forms.
Segmentation – Send targeted messages to subgroups based on preferences, demographics, order history and other attributes.
Automation – Set up triggers like date-based, activity-based, and customer journey automations.
Insights – Track opens, clicks, forwards, unsubscribes, and subscriber engagement over time.
Performance – A/B test subject lines, content, and designs to optimize engagement.
Constant Contact's $12 per month starter plan makes robust email marketing accessible for agencies on tight budgets. More advanced plans start at $45 per month with more features.
GetResponse
If you want a powerful but affordable email marketing platform, GetResponse checks both boxes. Their tool balances robust features with competitive pricing.
Some notable GetResponse capabilities include:
Funnels – Create automated onboarding journeys with email sequences tailored to different user paths.
Landing pages – Build custom landing pages to complement email campaigns without needing a separate tool.
Webinars – Host webinars integrated with your email campaigns and CRM contacts for lead gen.
Surveys – Create surveys to collect data and subscriber feedback to inform marketing.
Automation – Leverage time-based, event-based, activity-based, and journey-based automations.
Split testing – A/B test email content, calls to action, subject lines, send times, and other variables.
CRM integrations – Connect your CRM, store, and other platforms to combine insights.
GetResponse packs tremendous value into its pricing, which starts at just $15 per month for up to 1,000 subscribers. More advanced plans scale up affordably from there.
ConvertKit
If you want to take a highly targeted, niche approach to your agency's email marketing, ConvertKit is an excellent choice.
Some notable features include:
Landing pages – Create custom lead capture landing pages that integrate seamlessly with your email campaigns.
Lead scoring – Score subscribers based on their email engagement to identify hottest prospects for sales.
Segmentation – Send targeted messages to specific groups based on demographics, interests, purchase history and other attributes.
Membership sites – Offer premium gated content accessible through paid membership subscriptions.
Automation – Create sequences triggered by subscriber attributes and behaviors like clicks, purchases, dates, inactivity and more.
Tags and filters – Organize subscribers and segment your lists using custom tags and filters for more precise targeting.
Split testing – Test different email content, designs, subject lines and send times to optimize performance.
While ConvertKit doesn't offer a free plan, their Essentials plan starts at just $25 per month including up to 1,000 subscribers. A generous free trial is also available.
ActiveCampaign
Trusted by over 150,000 businesses, ActiveCampaign packs a powerful punch. It combines email marketing, sales CRM, and marketing automation in one platform.
Some notable features include:
Lead capture – Create forms to convert website traffic into contacts in your CRM and email subscriber lists.
Behavior automations – Trigger actions when subscribers do things like click links, visit pages, and make purchases.
Sales CRM – Manage deals and associate email engagement back to deal records and individual contacts.
Landing pages – Build custom landing pages and connect them to your automations and email campaigns.
List segmentation – Create highly targeted groups based on demographic, order history, activity data and other attributes.
Marketing CRM – Track interactions and manage customer lifecycle beyond just email.
Event tracking – Track custom events like content downloads, purchases, and more to trigger campaigns.
While feature-rich, ActiveCampaign remains accessible. Their Lite plan starts at just $9 per month for up to 500 contacts. Plans scale up affordably with more capabilities.
The bottom line is that email allows agencies to engage and nurture prospects across the entire customer lifecycle. Having an email marketing platform tailored to your agency's specific audiences and goals will be invaluable. With so many options available today, identify your must-have features and find the one that aligns with your budget and needs!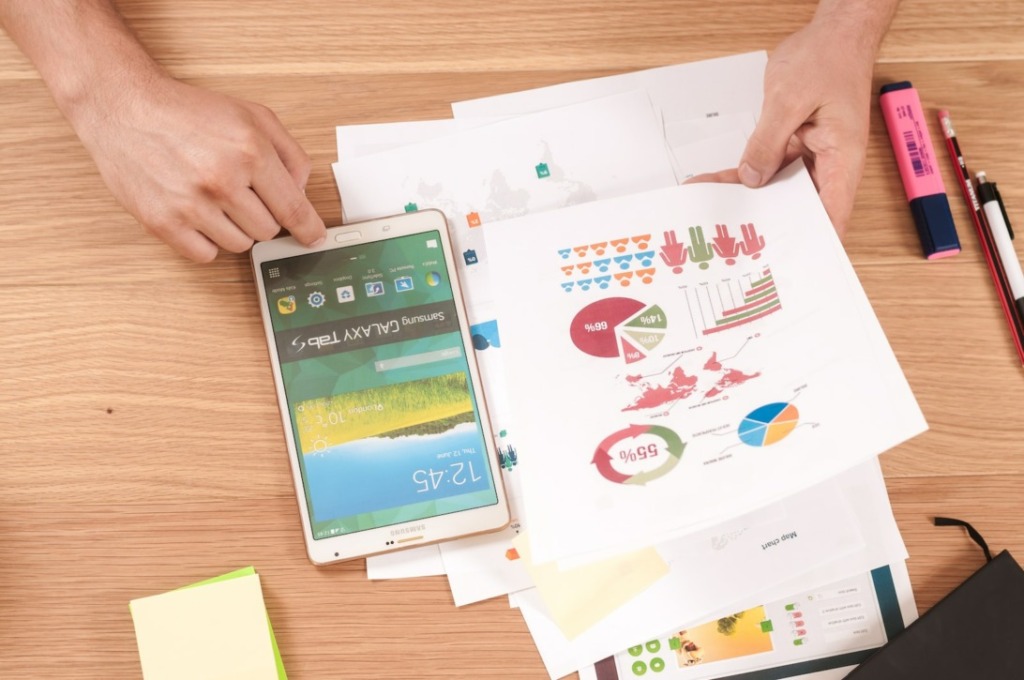 Scheduling and Meeting Tools
As client-service driven businesses, effective communication and collaboration are imperative for agencies. But scheduling calls and meetings shouldn't require countless back-and-forth emails or calls. That's where dedicated scheduling and meeting tools come in handy.
In this section, we'll look at some of the top solutions used by agencies to streamline coordinating calendars and connecting with clients:
Calendly
Zoom
GoToMeeting
Doodle
ScheduleOnce
Let's explore some of the key features that make these tools so useful for eliminating scheduling busywork.
Calendly
Arguably the most popular automated scheduling tool, Calendly makes it easy to book meetings with clients and prospects without the hassle of coordinating calendars.
Some useful features include:
Availability – Block off times you're busy or unavailable. Calendly automatically shows visitors your open slots.
Link sharing – Share your personal scheduling link via email or chat. Visitors pick a time right from your calendar.
Event types – Customize booking options for different meeting types like 15/30/60min sessions.
Reminders – Automatically send email reminders to attendees when meetings are scheduled.
Integrations – Connect Calendly to tools like Zoom, Salesforce, Office 365, and more to sync newly booked meetings.
Analytics – See metrics on event types, attendance, and performance to optimize scheduling.
Calendly offers a forever free plan for basic features, then paid plans for power users starting at $8 per month billed annually. It streamlines scheduling for agencies of any size.
Zoom
For conducting the actual meetings and calls with clients, Zoom has become a ubiquitous platform agencies rely on.
Some features that make Zoom so useful include:
Video conferences – Face-to-face video meetings with HD video and audio with up to 100 participants.
Screen sharing – Share your screen with meeting attendees for presentations, collaboration, and more.
Recordings – Record meetings or your screen to share with others unable to attend live sessions.
Chat – Chat with individuals, groups, or all attendees before, during, and after meetings.
Breakout rooms – Split meeting participants into separate rooms for smaller group discussions and brainstorms.
Virtual backgrounds – Change your on-camera background to show company branding or other images.
Mobile apps – Host and join meetings from iOS and Android mobile devices.
While free for 40-minute sessions, Zoom offers Pro plans with more features starting at just $14.99 per month billed annually. Worth it for seamless video meetings.
GoToMeeting
Trusted by over 30 million professionals, GoToMeeting is a robust platform for agencies who take remote sessions seriously.
Some advantages include:
Screen sharing – Share your screen, apps, whiteboards, and more for interactive meetings.
Video conferencing – Meet face-to-face and read visual cues using HD group video.
Mobile apps – Host and join meetings from iOS and Android devices.
Recording – Record meetings, your screen, or both to share with absent attendees or for internal reference.
Drawing tools – Collaborate using built-in annotation and whiteboard tools.
Integrations – Connect calendars, chat tools, CRM software, and other platforms into your workflow.
Admin controls – Manage users, provision licenses, monitor usage, and configure company branding.
GoToMeeting offers a generous 14-day free trial to experience features firsthand. Paid plans cater to both small and large agency teams starting at $12 per month, per organizer.
Doodle
For simpler session coordination across teams, clients, and prospects, Doodle takes the guesswork out of availability.
With Doodle, you can:
Pick dates/times – Provide a list of date and time options for attendees to indicate their availability.
View availability – See an overview of most popular time slots based on respondents picks.
Time zones – Auto-adjusts for attendee time zones to prevent confusion.
Reminders – Automatically remind respondents who haven't completed your Doodle poll yet.
Recurrence – Schedule recurring call series from weekly standups to quarterly reviews.
One-click meetings – Launch meetings directly from confirmed time slots.
Sharing – Send Doodle polls via email, social media, messaging apps, and more.
Doodle's basic features are free forever, while paid plans add more options starting at $6 per month.
ScheduleOnce
If you want scheduling specifically tailored for teams and client management, ScheduleOnce is a great choice.
Useful features include:
Client self-scheduling – Share scheduling page where clients book themselves based on team availability.
Appointment types – Configure scheduling options by service, meeting type, or individual team member.
Team availability – Automated schedule based on team members' individual availability calendars.
Client profiles – Store client details, appointment history, and notes in centralized CRM profiles.
Payment processing – Collect payments or deposits when clients book appointments.
Notifications and reminders – Automatic email and SMS reminders reduce no-shows.
Analytics – Track bookings, cancellations, conversions, and other metrics to optimize scheduling.
ScheduleOnce offers a free plan for up to 2 users then paid plans scaling up from $10 per month, per user.
The bottom line is that convoluted back-and-forth communication has no place in a streamlined agency workflow. The right scheduling and meeting tools remove the coordination chaos and allow your team to focus on client deliverables instead. Find the solutions that integrate with your existing tools and choose options tailored specifically to agency client management needs. Your team's meeting productivity will thank you!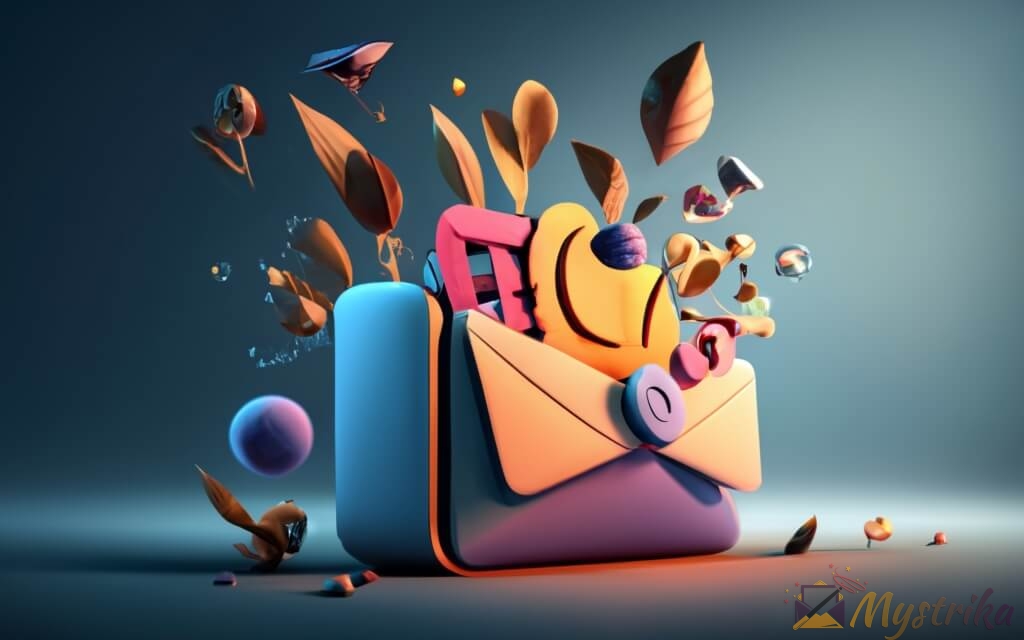 Graphic Design Tools
Visuals are invaluable for captivating audiences and making messages memorable. As agencies well know, pairing stellar copy with eye-catching graphics delivers the one-two punch needed to inspire action. But consistently producing quality designs can be tedious without the proper tools.
In this section, we'll highlight some of the top graphic design platforms used by agencies to create captivating visual assets for use across digital channels and touchpoints:
Canva
Adobe Creative Cloud
Venngage
Visme
PicMonkey
Let's look at some of the features that make these design tools so useful for agencies seeking to level-up their visual game.
Canva
Arguably the most popular DIY design tool, Canva makes graphic creation accessible to non-designers. With an intuitive drag-and-drop interface and extensive library of templates, you can make pro-quality graphics in minutes.
Some top features include:
Templates – Browse thousands of professionally designed templates for social posts, ads, flyers, presentations, and more.
Brand kits – Apply brand guidelines including logo, colors, and fonts with just a few clicks.
Photos & elements – Access over 75 million stock photos, graphics, illustrations, and design elements to elevate designs.
Collaboration – Work together in real-time or share team folders to gather feedback on designs.
Social media sizes – Create graphics perfectly sized for each platform like Instagram, Facebook, Twitter, and more.
Animations – Turn static images into short video clips using scene transitions and graphic animations.
Integrations – Resize and export your graphics instantly for use on websites, ads, documents, and apps.
With its simple but robust editing features, even novices can create pro-level visuals with Canva. The platform is free to use for core features with paid plans starting at just $12.99 per month for additional capabilities.
Adobe Creative Cloud
If you want the full suite of professional design apps used by agencies worldwide, Adobe Creative Cloud is the leader of the pack.
Some of Adobe's most popular tools include:
Photoshop – Edit, composite, and restore photos or create original raster images from scratch. The industry standard for image creation and manipulation.
Illustrator – Design logos, icons, sketches, typography, complex illustrations, and other vector graphics.
InDesign – Create print projects from books and ebooks to brochures, flyers, magazines, and more by combining text, graphics, animations, audio, and video.
Premiere Pro – Edit professional video using high-performance editing tools for frame-accurate results.
After Effects – Add cinematic visual effects and motion graphics to produce blockbuster-quality content.
XD – Design, prototype, and share engaging user experiences for websites, mobile apps, and more.
With 20+ professional desktop and mobile apps included, Adobe Creative Cloud provides full end-to-end capabilities for design agencies. Plans including core apps start at $52.99 per month.
Venngage
If your agency specifically creates visuals like infographics, flyers, maps, charts, presentations, and reports, Venngage is an invaluable tool.
It simplifies the process through:
Templates – Browse professionally designed templates for infographics, flyers, magazines, resumes, charts, and more.
Drag and drop – Just drag-and-drop visual elements like charts, icons, shapes directly onto your creation.
Design ideas – Use Venngage's Idea Generator if you need a spark of inspiration.
Branding – Apply your logo, color palette, and fonts to quickly brand any design.
Animations – Make dull graphics pop by adding animations and scene transitions that bring visuals to life.
Sharing – Download your artwork or share via embed code, email, or links to collaborate.
Integrations – Resize and export artwork for use across marketing platforms and apps.
If data storytelling is part of your agency's core offerings, Venngage is a must. Their Free plan supplies core editing features, then paid plans scale up capabilities starting at $10 per month per user.
Visme
Similar to Venngage, Visme focuses specifically on crafting engaging graphics like infographics, presentations, banners, flyers, and animations.
Some notable features include:
Templates – Start with beautifully designed templates for infographics, slides, timelines, reports, flyers, and more.
Drag and drop – Just drag-and-drop visual assets like icons, charts, and graphics onto your canvas. No design expertise needed.
Animations – Make dull graphics pop using cool animations and scene transitions that captivate viewers.
Background remover – Instantly remove photo backgrounds with just one click to isolate subjects.
Sharing – Download your creations in any format or embed using provided code to display on websites.
Team collaboration – Invite team members to co-edit graphics in real-time and provide feedback.
If you want a design platform dedicated specifically to business visuals, Visme delivers. Plans start at $0 for basic features and scale up from $12 per month for more capabilities.
PicMonkey
Trusted by over 130 million users, PicMonkey makes graphic design accessible for agencies that need to create social posts, ads, flyers, and other visual assets quickly.
Some notable features include:
Templates – Start designs fast by customizing professionally designed templates for social posts, flyers, cards, banners, thumbnails, and more.
Editing – Apply edits like cropping, resizing, touchups, filters, text overlay, graphics, and backgrounds with just clicks.
Design styles – Completely transform images by applying preset color palettes, fonts, and graphic styles with one click.
Photo effects – Use cool photo effects like digital collages, double exposure, and kaleidoscope patterns to make images pop.
Team collaboration – Invite team members to collaborate and provide feedback on designs before publishing.
Social media – Post graphics directly to your brand's Facebook, Instagram, Twitter, Pinterest, and YouTube.
PicMonkey makes creating quality custom graphics simple. Their free plan supplies core editing features. Paid plans add advanced capabilities starting at $7.99 per month.
The bottom line is that words are only half the story. For agencies looking to capture attention and drive results through content, pairing compelling copy with captivating visuals is key. Employing the right design tools tailored to your specific needs and creative strengths is invaluable. With so many options available today for teams of any size and skill level, the visual possibilities are endless!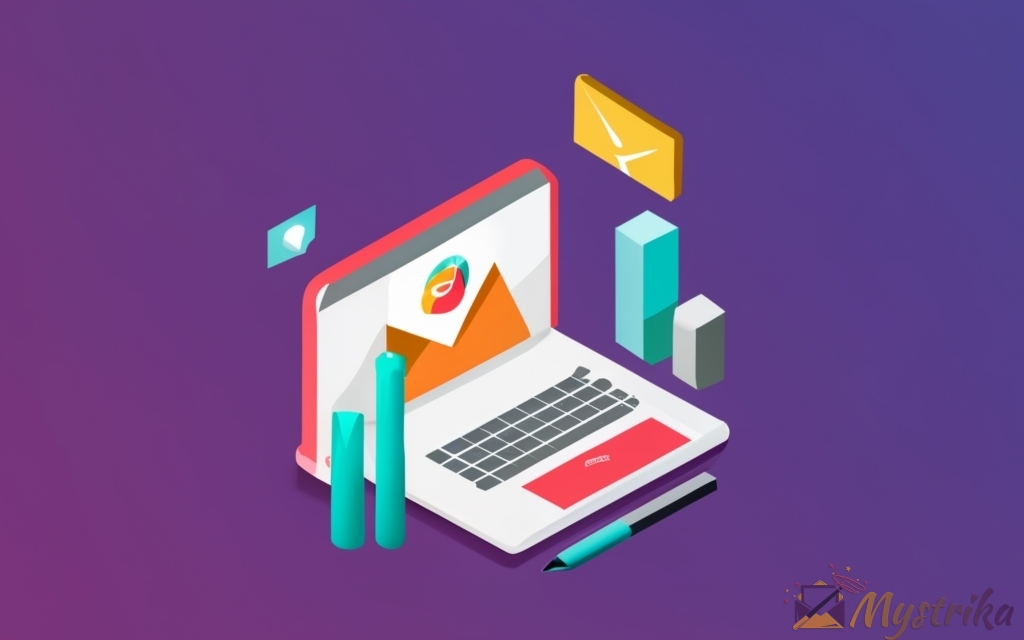 Website Builders
In the digital age, having a professional online presence is a must for any brand – including agencies. While many rely on web developers to code and build sites, website builders empower anyone to create stunning sites through drag-and-drop simplicity.
In this section, we'll highlight some of the top website builders used by agencies seeking an easy yet powerful way to establish their digital footprint:
WordPress
Wix
Squarespace
Webflow
Shopify
Let's explore the key features that make these solutions the go-to choices for agencies ready to get their website up fast without needing to code.
WordPress
Arguably the most popular website builder, WordPress powers over 40% of all sites on the web. With thousands of themes and plugins, you can create virtually any type of website imaginable.
Some advantages for agencies include:
Low cost – Hosting plus a domain name for your site costs less than $15 per month to get started.
Ease of use – With a user-friendly WYSIWYG editor and thousands of drag-and-drop themes, no coding skills needed.
SEO-friendly – Built-in SEO best practices make it easy to optimize pages for search visibility.
Top speed – Optimized code and integration with CDNs like Cloudflare ensure lightning-fast load times.
Scalability – Handles enterprise-level traffic without slowing down. Powers many of the world's largest news sites.
Flexibility – Developer-friendly with the ability to customize virtually any aspect of your site's design, functionality, and performance.
App ecosystem – Extend functionality with plugins and integrations for ecommerce, forms, live chat, SEO, security, marketing, and more.
With its balance of simplicity and customizability, WordPress is a website builder agencies can leverage to showcase their services and talent.
Wix
Trusted by over 200 million users globally, Wix makes website building accessible for businesses of all sizes and industries.
Some notable Wix features include:
Artificial Design Intelligence – Wix ADI builds you a customized site in under 90 seconds based just on your business type and preferences.
Drag-and-drop editor – Easily drag, drop, and arrange design elements like text, images, icons, and more.
Professionally designed templates – Start with beautifully crafted templates for agencies, portfolios, online stores, blogs, and more.
Integrated blog – Add a blog to share company news, announcements, and thought leadership content.
Forms & surveys – Build forms to capture leads, surveys to collect feedback, and contact forms to allow messaging.
Ecommerce capabilities – Start selling products and accept payments directly on your site if you offer tangible services.
SEO tools – Auto-generate meta descriptions, alt text, and site maps plus validate security protocols.
For its balance of simplicity and custom design control, Wix is a top contender for agencies seeking an all-in-one website solution.
Squarespace
If beautiful, modern design coupled with sophisticated functionality is critical for your agency, Squarespace delivers.
Some of its standout features include:
Award-winning templates – Professionally designed templates optimized for visual impact across devices.
Powerful customization – Tailor templates using custom CSS, HTML code, and a wide array of design settings.
Integrated ecommerce – Sell services, products, memberships, or tickets directly on your site.
Drag-and-drop builder – Visual editor simplifies modifying layouts, text, images, colors, and other elements.
Forms, polls & surveys – Create custom forms to capture leads, gather feedback, and allow contact submissions.
Blogging – Integrated blog to publish news updates, thought leadership content, and articles.
SEO tools – Auto-generated site maps, customizable metadata, alt text generation, and other built-in SEO essentials.
Squarespace strikes a nice balance between creative design freedom and powerful functionality for agency sites. All-Inclusive plans start at $26 per month.
Webflow
For agencies that take web design seriously, Webflow provides levels of creative freedom unmatched by competitors.
Some useful Webflow features include:
Total design flexibility – Absolute control over every element from divs to animations through advanced customization options.
Visual CMS – Manage, edit, and dynamically publish site content visually without ever looking at the underlying code.
Designer collaboration tools – Share design drafts, gather client feedback, and resolve iterations in one visual space.
Interaction design – Animate interactions and micro-interactions using a timeline editor and easing adjustments.
Built-in hosting – Sites load fast thanks to Webflow's global CDN powered hosting infrastructure.
Developer extensibility – Leverage Webflow's APIs and custom code components to extend functionality.
Ecommerce capabilities – Create online stores complete with customized checkout processes.
For the ultimate creative freedom and design flexibility, Webflow is unmatched. Plans start at $12 per month for basic sites.
Shopify
Trusted by over 1.7 million businesses, Shopify simplifies creating ecommerce sites to sell services, products, memberships and more.
Some useful features include:
Store setup wizard – Guided process helps you get your online store up and running in just minutes.
Mobile optimized – Sites load fast and look flawless across all devices.
Secure checkout – Let customers pay via credit card, PayPal, Apple Pay, and other secure gateways.
Product management – Create and manage your inventory or services using Shopify's centralized backend.
Discount functionality – Create discounts, coupons, and promotional codes to incentivize purchases.
Abandoned cart saver – Engage customers who don't complete purchases and recover lost sales.
Reporting – Track store performance with sales, traffic, and conversion metrics.
For agencies with products or services to sell directly online, Shopify balances simplicity with enterprise-level ecommerce capabilities. Plans start at $29 per month.
The bottom line is that for today's digital agencies, your website is your digital storefront to the world and a direct reflection of your services. Rather than shelling out thousands for a custom site, turn to DIY website builders that balance simplicity with creative control. Focus on your clients, not web development, and let these powerful platforms do the heavy lifting!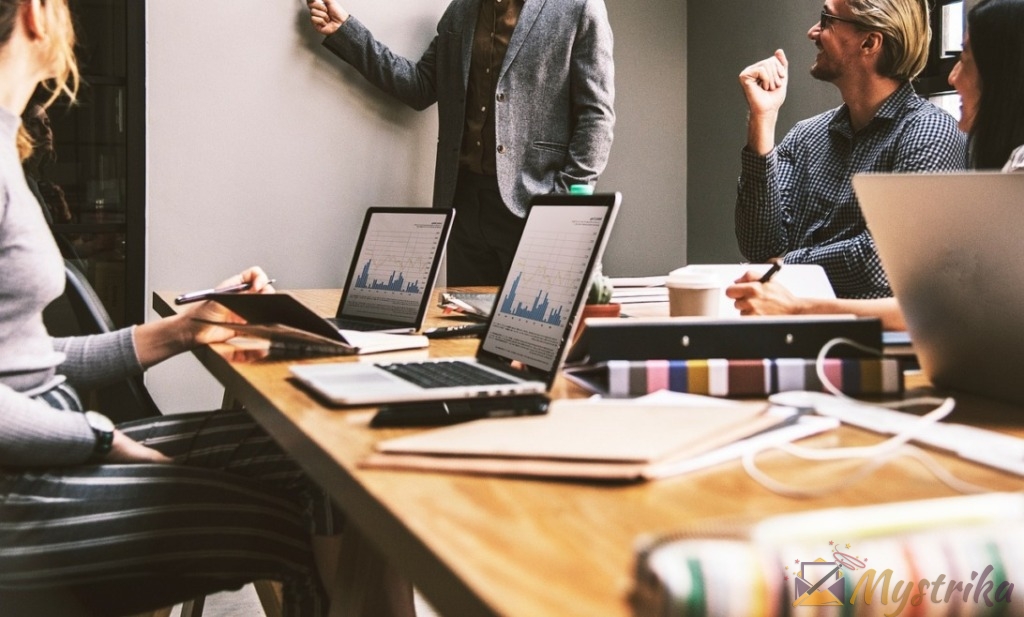 Team Communication Tools
Effective team communication is the lifeblood of a thriving agency. With so many client projects and tight deadlines, you need tools that connect employees, streamline collaborating, and provide transparency into work happening across the organization.
In this section, we'll explore some of the top team communication platforms used by agencies:
Slack
Microsoft Teams
Flock
Troop Messenger
Ryver
Let's look at some of the features that make these solutions so invaluable for keeping agency teams aligned and working productively.
Slack
Arguably the most popular team messaging app, Slack makes workplace communication transparent, fluid, and powerful.
Some key features that make Slack useful for agencies include:
Channels – Create channels for projects, clients, teams, or any topics to centralize conversations.
Direct messaging – Privately message any team member or group chat with up to 8 coworkers.
File sharing – Share images, documents, spreadsheets and other files from Google Drive, Dropbox, Box or directly through Slack.
Video calls – Make voice and video calls directly from Slack without having to toggle between apps. Screenshare to collaborate.
Workflow builder – Automate repetitive tasks like gathering client approvals, collecting info from team members, sending notifications, and more.
Integrations – Connect Slack to thousands of workplace apps like Asana, Salesforce, GitHub, Shopify, and more.
Search – Instantly find any message, file, or important information shared across public and private conversations.
For its balance of features and affordable pricing starting at $6.67 per user/month, it's easy to see why Slack is ubiquitous among agencies.
Microsoft Teams
For agencies deeply embedded in the Microsoft ecosystem, Teams provides a centralized hub for calling, conferencing, collaborating, and communicating.
Some key features include:
Group chat – Have focused chats across teams, projects, or clients in customizable channels.
File sharing – Easily manage, share, and collaborate on files directly within Teams. Integrates with SharePoint, OneDrive, and other Microsoft apps.
Video calls – Make and receive voice and video calls for more personalized communication between individual team members or groups.
Task management – Create task lists with due dates, attachments, conversations and more for project management within Teams channels.
Document collaboration – Real-time co-authoring of Word, PowerPoint, and Excel documents centralizes content creation.
Third-party app integration – Connect other workplace tools like project management, CRM, marketing, and more right within Teams.
Analytics – Gain visibility into teamwork habits – time in meetings, collaboration patterns, activity data and more.
As a hub of productivity and collaboration tools, Microsoft Teams streamlines agency communication. Pricing starts at $5 per user/month for the basic Office 365 Business Essentials plan.
Flock
If you're seeking an easy-to-use team communication tool without overwhelming complexity, Flock is a top choice.
Some key features include:
Channels – Create channels to group related messages, files, tasks and tools together. Great for separating projects or clients!
Video call – Start a video chat or screen share session with a single click right from Flock.
File sharing – Share unlimited files, images, videos, spreadsheets and other docs directly through Flock.
App integrations – Connect Flock into 100+ workplace apps including project management, storage, calendars, and more.
Automation – Set up bots to automate repetitive tasks like collecting time sheets or following up with clients about approvals.
Guest users – Invite clients, contractors, or partners into specific channels to facilitate seamless collaboration.
Saved messages – Bookmark or pin important messages, links, files, and more for quick reference later.
Flock offers a forever free plan for basic usage, then paid plans for larger teams starting at just $4.50 per user/month.
Troop Messenger
For agencies that need air-tight security when collaborating internally and with clients, Troop Messenger sets the standard.
Some key capabilities include:
Encrypted messaging – End-to-end encrypted messaging keeps chats secure and private.
HD video calls – Face-to-face HD video meetings make collaborating natural and productive.
Screen sharing – Share your screen during video calls for interactive presentations, document review, and more.
File storage – Share unlimited files securely that are accessible from any device.
Guest users – Add clients and external teammates into channels to facilitate direct collaboration.
Calendar integration – Sync team calendars to more easily schedule group calls and meetings.
Task management – Create task lists with sub-tasks, due dates, reminders, and assignees to keep projects moving.
For end-to-end encryption and built-in task management, Troop Messenger balances security with productivity starting at $3 per user/month.
Ryver
If your agency needs messaging combined with project management capabilities, Ryver offers both baked into one platform.
Some highlights include:
Group chat – Communicate across public and private project channels or 1-on-1 chats.
Media sharing – Share images, GIFs, videos and other rich media directly in conversations.
Task management – Each project channel comes with a Kanban-style task management board for workflow tracking.
File Storage – Share and collaborate on unlimited files securely.
Video conferencing – Face-to-face video meetings help distributed teams communicate ideas better.
Guest users – Invite clients and contractors into specific channels for simplified collaboration.
Integrations – Connect other tools like cloud storage, project management, email marketing, and more.
With unlimited free usage, Ryver removes all limits on communication and collaboration. Paid plans add features like advanced administrative controls and security.
The bottom line is that clear, open team communication separates good agencies from great ones. Employing dedicated tools to connect employees, facilitate project collaboration, and provide transparency into workflows taking place across the organization is key. With so many options available today catering to varied needs, choose thoughtfully based on your agency structure and culture!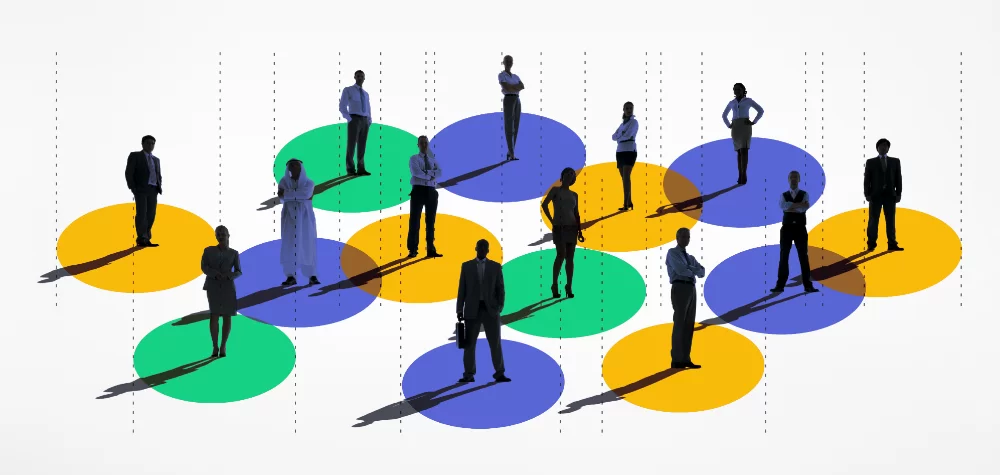 Automation Tools
For growing agencies juggling an ever-expanding workload, implementing automation is critical to scale while maintaining quality and efficiency. Automating repetitive manual processes allows your team to focus their time on more strategic high-value tasks.
In this section, we'll look at some of the top automation tools used by agencies:
Zapier
Integromat
Workato
IFTTT
Let's explore how these platforms can streamline workflows and allow your agency to do more in less time.
Zapier
Arguably the most popular and easy-to-use automation tool, Zapier connects your agency's apps and services together like building blocks so they can share data and interoperate seamlessly.
Some of Zapier's key capabilities include:
Pre-built integrations – Access thousands of pre-made integrations between web apps, SaaS platforms, databases, and more.
Workflows – Visually map out multi-step workflows to automate between apps. For example, a new Slack message automatically creates a task in Asana.
Triggers and actions – Choose a trigger app that kicks off your workflow, then action apps that carry out next steps using the data.
Code and scripts – Write your own JavaScript code or Python scripts for more advanced automation scenarios.
Schedules – Run workflows or trigger actions on fixed scheduled intervals – daily, weekly or monthly.
Monitoring – Get alerted if workflows fail or have issues so automation keeps running smoothly.
With 500+ app integrations and easy visual workflow builder, Zapier makes automation accessible for any agency. Plans start at just $20 per month.
Integromat
If you want powerful automation with limitless customization potential, Integromat delivers. This enterprise-scale automation platform is great for larger agencies.
Notable features include:
Robust platform – Automate across websites, apps, databases, servers, and more. Integromat can connect to almost any digital system or service.
Code capabilities – Write your own custom code in JavaScript, Python, PHP for advanced automations.
Complex workflows – Map out workflows of any complexity across a vast network of platforms and data sources.
Role-based access – Manage access and permissions across your team to securely manage automation.
Live monitoring – Watch your workflows run in real-time and receive instant alerts if errors occur.
Load balancing – Process high volumes of data or requests across automation workflows without slow down or bottlenecks.
Audit log – Complete logs allow you to monitor automation execution for debugging and security purposes.
While extremely robust, Integromat starts at an affordable $9 per month for basic use. More advanced plans scale up as your agency's needs grow.
Workato
Trusted by over 7,000 businesses globally, Workato is a leading enterprise automation platform designed for large agencies and Fortune 500 companies.
Some key features include:
Powerful connectors – Connect to databases, apps, APIs, ERPs, and more across web, mobile, cloud, on-premises environments.
Comprehensive monitoring – Get full visibility into automation runs, errors, delays, failures, and other issues.
Role-based access – Granularly control and isolate team access to automation workflows and data.
Load balancing – Distribute transaction volumes across multiple servers to smoothly handle spikes in demand.
Security – Encryption, access controls, and data masking enable automation while protecting sensitive information.
Scalability – Easily scale automation to handle growing data volumes without compromising reliability or uptime.
Support – Get dedicated technical support, onboarding guidance, and expert automation consultation.
Workato's plans are customized based on your specific needs. But the power and sophistication may justify the investment for large agencies running mission-critical automation.
IFTTT
For simple straightforward automations that save your team time, IFTTT (If This Then That) is a great choice.
Some useful features include:
Applets – Pre-built automations called Applets connect two apps or services together. For example, attach images emailed to you to a Trello card.
Custom applets – Create custom Applets tailored to your agency's unique needs without coding.
Triggers and actions – Choose from a vast library of triggers like receiving an email or new calendar appointment. Then specify an action like adding to a Google Sheet or group chat.
recipes – Browse existing Applet recipes created by other users for inspiration.
Flexible scheduling – Run Applets on-demand, at regular intervals, or trigger based on specific events.
While IFTTT lacks capabilities for advanced workflows, the service excels at simple automations that link two apps or platforms. The free plan supplies ample utility for most small agencies.
In summary, employing the right automation tools allows growing agencies to scale while maintaining high standards and efficient workflows. Automation eliminates repetitive manual processes so your team can focus on delivering stellar work that delights clients. With solutions available for teams and integrations of all sizes, put automation to work for your agency!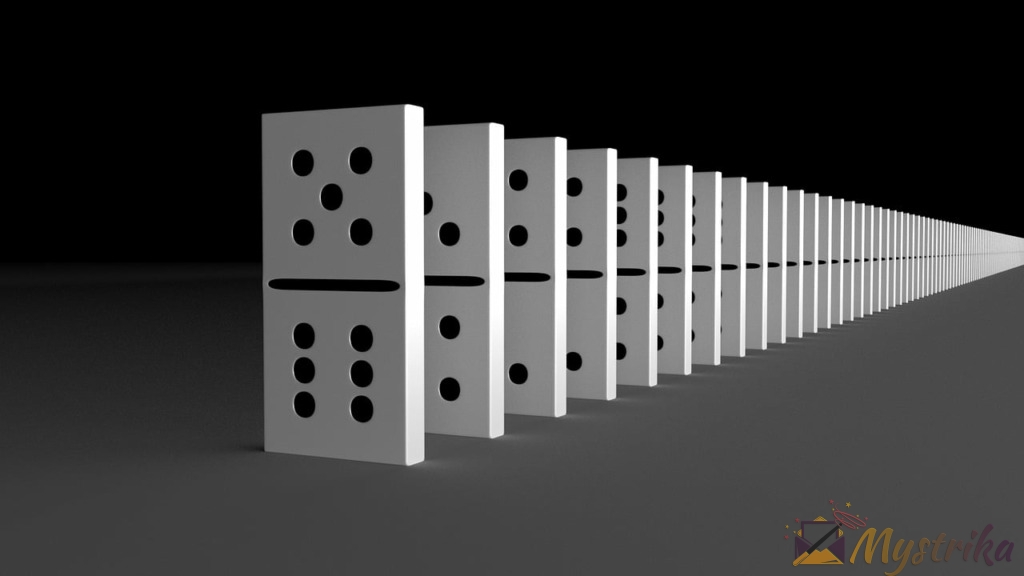 Other Valuable Productivity Tools
Beyond the major categories we've covered, there are a few additional handy tools worth mentioning that can provide value to agencies in specific use cases:
Mutant Mail
Incises
SnapItFast
SocialTestimony
SlimDomain
KnowMySite
MailMusk
While not as widely used as some of the other platforms highlighted in this guide, these niche tools can still deliver utility and convenience in the right scenarios. Let's briefly look at each one.
Mutant Mail
If your agency juggle multiple email addresses for outreach campaigns, client correspondence, or other purposes, Mutant Mail can help consolidate everything into one unified inbox.
Mutant Mail serves as an intelligent email router that allows sending and receiving emails from an unlimited number of custom email addresses through a single account.
Some key features include:
Consolidate emails from multiple addresses into one inbox.
Create an unlimited number of addresses that route to your main inbox.
Route specific addresses to unique inboxes based on filters.
Protect inboxes with two-factor authentication and other security protocols.
Integrate custom domains for a professional look.
For agencies and individuals managing lots of disparate email accounts, Mutant Mail fosters simplicity starting at $9 per month.
Incises
For agencies seeking to grow their audience and traffic, Incises allows you to tap into existing content from around the web and share it with your followers.
Incises makes content curation and distribution easy through:
Browser extension to save articles, videos, and links as you browse different sites.
Curate content collections around specific topics and client industries.
Distribute curated content via email newsletters or directly to social media.
Automated posting to social ensures content gets shared consistently.
Track click-through rates to optimize content approach and topics.
Monetize audience growth through built-in affiliate offers.
If leveraging existing content helps your agency attract and engage followers, Incises can streamline the process starting at $16 per month.
SnapItFast
If your social posts, ads, and content rely on compelling visuals, SnapItFast can help creation go faster through its screenshot generation capabilities.
Some key features include:
Quickly capture any portion of your screen or browser window.
Annotate and draw on screenshots to call out or highlight specific areas.
Apply stickers, text captions, filters, watermarks, and other graphic elements.
Remove backgrounds with one click to isolate main subjects or focal points.
Optimize images for specific social platforms like Instagram, Twitter, Facebook, and Pinterest.
Batch download screenshots in multiple formats and sizes.
While simple in scope, SnapItFast solves the screenshot need quickly and easily either for free or $7.99 per month paid.
Social Testimony
Social Testimony helps agencies focus specifically on curating and displaying client testimonials front-and-center.
Some key capabilities include:
Build a library of video and written testimonials from satisfied clients.
Publish reviews and testimonials across your website using widgets and galleries.
Increase SEO with schema markup thatenhances Google review snippets and star ratings.
Moderate and manage testimonials with ability to respond and update as needed.
Integrate with popular platforms like WordPress, Shopify, Wix, and Squarespace.
Encourage customers to leave reviews by sending automated prompt emails.
For agencies that rely heavily on word-of-mouth, Social Testimony offers plans starting at $15 per month.
SlimDomain
For agencies purchasing multiple domains across client projects and campaigns, SlimDomain provides a suite of free tools to simplify domain management.
Useful features include:
Domain name generator suggests creative and effective domain names.
Availability checker allows you to instantly see if desired domains are available.
WHOIS lookup provides registration details and history data on any domain.
DNS lookup checks name server details and DNS record configurations.
IP lookup shows the geographic IP location for any domain.
URL redirection tester validates proper page redirects.
With a handy toolkit specialized for domains, SlimDomain removes the guesswork for free.
KnowMySite
If you need to conduct technical website audits or want to analyze competitors, KnowMySite performs free SEO crawls to uncover optimization opportunities.
KnowMySite's SEO crawler provides:
Complete technical SEO audits covering indexing, speed, security, HTML tags, and more.
Recommendations to fix critical issues impacting traffic and conversions.
Page-by-page diagnoses with details on specific problems.
Comparisons against competitors and industry benchmarks.
Reports customized for development teams, clients, or management review.
PDF exports for easy sharing and reviewing of data.
Analysis on both desktop and mobile versions of sites.
With free but detailed SEO audits, KnowMySite is quite useful for ongoing optimization efforts.
MailMusk
Finally, if your agency needs to mask identities when registering accounts for testing or research purposes, MailMusk provides free disposable email addresses.
Some key features include:
Generate a unique, random email address at the click of a button.
MailMusk inboxes work for unlimited usage. Emails forward to your real email.
Create as many anonymous addresses as you need on the fly.
Add a custom name to the generated address instead of random characters.
Expedite account signups, conference registrations, and other scenarios requiring quick, disposable emails.
Avoid exposing your primary email address and cluttering up your real inbox.
For unlimited free usage, MailMusk enables privacy when you need temporary email identities.
The bottom line is that every agency has unique needs and challenges based on their clients, projects, and goals. While not as essential as some of the mainstream tools discussed earlier in this guide, these niche solutions can provide quick wins and convenience in targeting use cases. Try them out as your needs arise!
Key Takeaways
If you've made it this far, it's clear you're serious about arming your agency for success with the right technology. To recap, here are the key takeaways:
Choose tools aligned to your specific agency needs – Carefully assess which solutions can solve your most pressing pain points before investing.
Prioritize platforms that integrate and play nice – Find tools that interoperate to create efficient automated workflows and centralized data.
Take advantage of free trials – Don't commit to paid plans until you've hands-on tested tools using free trials.
Compare competing options – For popular categories like CRM and project management, weigh different providers against your must-have features before deciding.
Start small, then scale up – When possible, opt for solutions offering basic free plans to test before upgrading as your agency grows.
Automate repetitive tasks – Offload rote responsibilities like reporting or lead intake to technology so your team can focus on high-impact work.
Focus on client deliverables – The right tech stack frees you from operational minutiae so you can concentrate on delighting clients!
With the right mix of solutions in your toolkit, your agency will gain the visibility, efficiency, and resources needed to deliver bigger results for your clients at scale. We hope mapping out the agency technology landscape provides clarity and confidence as you assemble your tech arsenal. Ready, set, grow!